Photography Tips
See on Scoop.it – Fuji X-Pro1

From day one, I was told by every serious photographer two things: one, don't delete anything because opportunities never come twice, but storage is cheap; two, shoot raw, and keep your raw files somewhere in an archive. Or at very least, keep your original jpegs if your camera doesn't do raw. I only recently started doing the former: I keep all of the raw files from a commercial shoot, and then send a contact sheet off to the client to let them pick the ones they want retouched – usually between 10 and 50%, per whatever the commercial agreement was. The rest stay in the archive in case they come back later and want to license additional images, or I need to composite in bits during the retouching. For my personal work, I cull ruthlessly – the rationale and the methodology was previously covered in this article.
See on blog.mingthein.com
See on Scoop.it – Fuji X-Pro1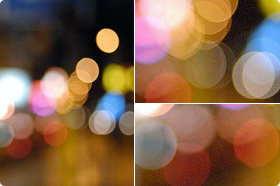 Bokeh comes from the Japanese word "boke" which means "blur" or "haze" and is the photographic term for shots with specific out of focus points within a photo. This normally intentional effect can dramatically change a shot by shifting the focus to specific parts of an image you want to highlight, or to simply make an image more aesthetically pleasing to the eye. You can check out the "Battle of the Bokeh" videos on the DigitalRev channel here, where we compare some of the best cameras and lenses for the bokeh effect.
See on www.digitalrev.com