raw file
Here's another RENDER MY RAW™, but this time, with a difference: a RAF file from a pre-production sample of the new Fujifilm X-Pro2. This was a shot captured in the Lakes early in November just before all the devastation from the floods. The serene look of this image belies the fact that it was made with an exposure of 1/10 sec in a rain storm with high winds and a telephoto lens. It's surprising anything stayed still enough to be captured without movement blur, but luckily, this resultant shot had a nice mix: all hail Manfrotto tripods and GustBuster Umbrellas.
<< DOWNLOAD FILE >>
I've printed an image from this series at 30″ x 20″ and the detail is astounding. It's hard to believe it comes from an APS-C sized sensor. Feel free to have a play with it in Lightroom, which already supports X-Pro2 RAF rendering, I'm sure you'll agree the new Adobe X-Trans III algorithms are superb. I'm still generally using my recommended input sharpening settings for X-Trans III RAF files, but my own settings for this file used 80 for the detail setting rather than my usual 100………
Source: petebridgwood.com
As a music photographer, I'm often in a position where I shoot a large volume of images and have to turn them around in very short order. An efficient workflow for editing, processing, and delivering digital photography is therefore critical. Whether I'm shooting on assignment, for the band, or for a corporate client, my workflow is largely the same. Here's what I've found to be an extremely efficient digital photography workflow, from file import to delivery and backup.

Here are the 9 main steps I'll discuss in my photography workflow:

Ingest
Metatag
Edit
Catalog
Process
Export
Upload
Deliver
Backup …..

Source: www.ishootshows.com
I have seen many discussions about jpeg vs. RAW when shooting the Fuji X cameras. The discussion also often includes witch RAW converter is best for processing the Fuji X files. I have been shooting Fuji X cameras for about two years, and I own several of them. The X100s, X-Pro1, X-E2, X30 and the X-T1 GS. I converted to Fuji X cameras from my Nikon D3s'es in October 2013 after shooting the X100s in combination with my Nikon cameras since June 2013. I'm a very happy X user. Ok. Let's talk about the RAW converters and file processing. I have tried them all! I have ended up using Lightroom. I have used LR for many years as a Nikon shooter, and I really like how easy it is to use the software, and all the great features like making slideshows, prints, books etc. However, there are a couple of things you need to be aware of when you process your X RAW images in LR. In most cases I like to get the final image as close as possible to what I saw on the back of my camera, and Adobe made that possible after adding the film simulations to LR in ver. 5.5………
Source: www.finn-b.com

---
Fuji X100T
Do you love my work and want to support me? If you're planning on buying camera gear, you can check out above-noted links. Prices remain the same for you, but a small percentage of your purchase value is valued back to me. Thank you!
---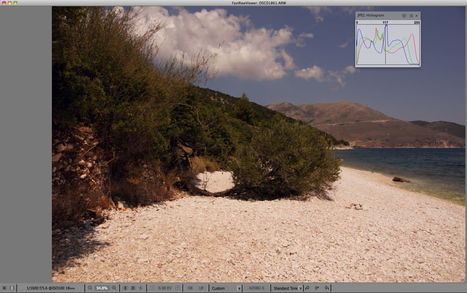 What do you think is the possibility, when you are choosing and sorting images based on the JPEG previews, that you are going to discard the better-quality image, and keep the lesser-quality one? Let's take a look at a typical "training" shot for a holiday – noon of a sunny day, blue Ionian sea, bright white limestone pebbles, bushes with dark-green, high-detail leaves (which lose all detail if the shot is underexposed), deep shadows under the bushes. These types of scenes typically have a very wide dynamic range. We will see later, however, that the real range of the shot we are examining is pretty much only 8 EV, if the exposure is technically correct. Let's shoot in RAW, bracket the exposure, and try to choose the best shot picking the image the "old" way, which is based on the built-in JPEG, using the JPEG histogram, and the brightness on the screen……..
Source: photographylife.com
You may have seen in a previous post I had a chance to play with a pre-release Fuji 23mm 1.4 lens and I sheared my initial impressions there. Today I got my hands on the first sample of this lens to ship here in New Zealand. Rather then load you up the post with lots of internet sized jpegs Ive got a couple of RAWs here so you can make up your own mind on the lens. They are nothing artistic but I tried to get objects across the frame in the stopped down sample. The results I obtained from this sample basically mirrored what I had seen in the early sample we received. Wide open I have found not to be as great as other glowing reviews Ive read on this aspect. Maybe Ive just spent too much time with the Sony RX1 shooting wide open but I find the Fuji a bit mushy wide open. Bokeh looks pretty good though. Here is a RAW sample that you can download and try for yourself…….
See on blog.proimagenz.com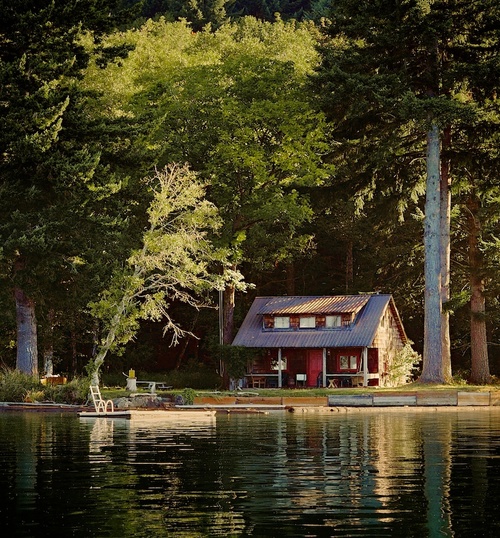 A few weeks back I was sailing along the shoreline of Lake Merwin when I spotted a little rustic cabin nestled into the woods. Thinking it might just make a nice shot, I nosed the sailboat into the small inlet facing the cabin, doing a quick loop looking for an interesting angle. The sun was already higher and brighter than I would prefer, in fact I would be shooting toward the sun, and the shade was extremely dark and blue from reflected sky. I was also single handed in my boat, didn't want to get too close and invade these folk's pristine space, and the dogs were running around deck thinking we might be heading to shore – not exactly the formula for a good picture. But I decided to give it a go anyway, grabbed the camera, spun a few dials, and snapped a few shots as the boat came around the cabin, keeping the boat in line with one leg over the tiller. The result? Out of camera, nothing to write home about. I think I uttered "meh" under my breath, put the camera away, pushed the tiller over and headed back out to open water…..
See on www.adrielhenderson.com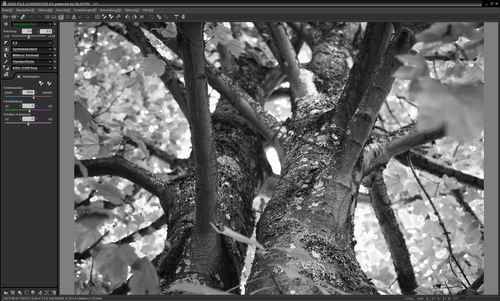 The firmware update Ver.3.2.17.0 incorporates the following issues:
Image quality is improved for models in which "X-Trans CMOS sensor" or "X-Trans CMOS Ⅱ sensor" is incorporated.
Applicable models for the raw file converter are added as follows

FUJIFILM X-M1 / X100S / X20
FinePix F900EXR / HS50EXR / SL1000
See on www.fujifilm.com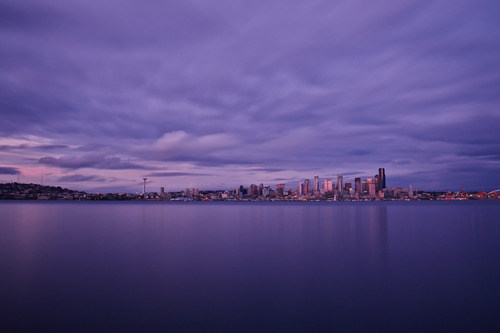 It's been a while since I wrote a technical article on photography but I've been doing so much RAW processing with the Fuji X-E1 recently that I felt compelled to share some of my experiences. Basically, this past week I've been experimenting with RAW converters and had some interesting findings which may be of use. I'll give an example photo below, processed in both Lightroom and Capture One, and then explain a little about how I've modified my workflow to have these two apps play together nicely. First, I'll provide a bit of context and say that I adore Lightroom. I recently upgraded to Lightroom 5 (mostly for the selective editing) and until this article, had been performing 95%+ of my editing with Lightroom. I have Photoshop too but since Lightroom has just kept getting better and better, I've ended up using it using LR5 for almost everything from workflow to post processing. I also print a fair amount and love it's integration with Blurb….
See on lawrenceripsher.com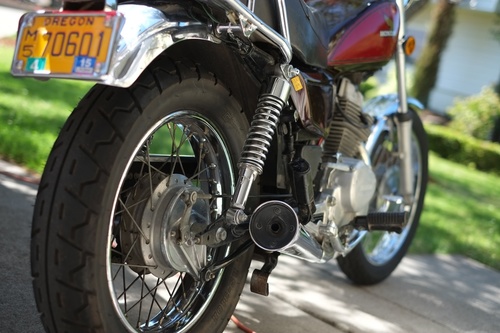 Curious about how the Fuji X series camera actually stores in the RAW (RAF) file, and how Fuji's DR mode affects the RAW file, I decided to dig into the RAW file a bit to see what I could discover. My tests here were produced using my FujiFilm XE-1, but the results should be identical to the other Fuji X cameras including the X-Pro1, X100, and X100s. The measured values and histograms were produced using RawDigger….
An important observation here is that even though stops of light are logarithmic (one stop is a doubling of light) the CMOS sensor measure light in a linear fashion and the RAW file records those values in a linear value scale. The effect is that tones in the upper-most stop of light can be described by nearly 1500 different variations, whereas tones in the lowest measured stop of light can only be described by two possible values – on or off. Because there are so many variations in the upper stops of light they can be described as "creamy" with smooth transitions from one color to another, whereas colors deep in the shadows with few variations can be describe as "crunchy."….
See on www.adrielhenderson.com
See on Scoop.it – Fuji X-Pro1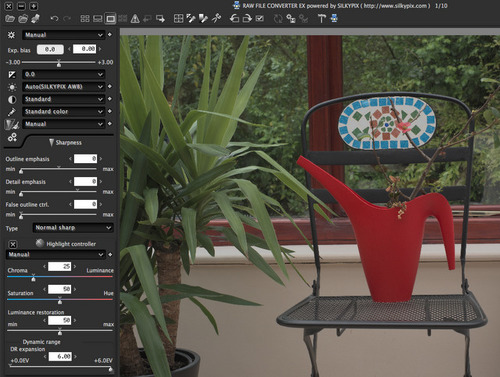 I've decided not to give up on the X-Pro 1 yet, and have gone back to using a (revised) version of the workaround I posted some time ago. This involves creating a raw file. First I create a Tiff from the raw file in SilkyPix using a modified Super Neutral Setting. This involves making the file low contrast, turning all sharpening off and setting the dynamic range expansion slider to maximum.