Raw support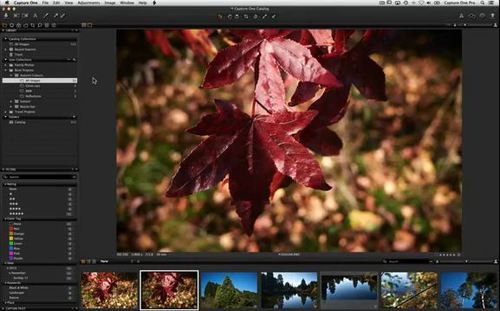 Capture One Express 7 offers dedicated photographers a revolution in image quality. You get precise colors and incredible detail from tailor-made camera profiles that bring out the best in your camera. It is a powerful tool containing flexible photo management, essential adjustment tools and fast performance in one integrated package.
Capture One Express Released with X support.  1/3 the price of Pro!
Thx to Dave Jones for suggestion :-)

Introduction to Capture One Express 7 | Phase One



See on www.phaseone.com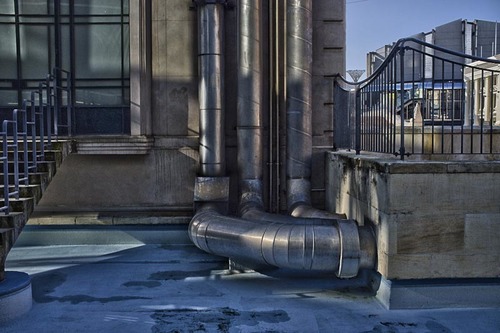 There are times when a great product just needs time to mature and grow, before it makes its way out into the world. Some time ago I received an email, inviting me to try a new RAW converter which was in Beta. My computer froze, coughed and then spat it out. But that was then and this is now. In the intervening period, Oloneo PhotoEngine  grew up, shook off its birthing issues, and came of age. The butterfly which emerged from the chrysalis is shiny, polished and highly competent.

Background

When I began using the Fujifilm XPro-1, there were few processing applications available for it, and at the time only the native Fuji software and Adobe PhotoShop Lightroom supported it. On the one hand the Fuji supplied software, their own take on Silkypix, provided sharp rendition of detail but was prone to a mottling problem in midtone areas; on the other hand Adobe PhotoShop Lightroom provided sharp edges but was prone to smearing micro-detail. For a long time I wondered why, but a recent comparison test by Sean Reid (paywalled), gives an insight into how Adobe have worked  around the problem presented by a unique sensor. Their workaround uses an embossing effect to give the illusion of sharpness. Now however there are more applications on the market to deal with the problems presented by the almost-analogue nature of the Fuji sensor. Recently, Capture One released a version which supports the X-Trans sensor. More and more application developers are coming to the X-series party. Oloneo PhotoEngine is the brainchild of a small company based in Paris, France, whose developers are working on a heavily-crowded stage, with a wide range of raw converters and processing software available to all of us. So why would you look at this particular product? There are reasons. I recently downloaded a copy of the application, and for the last month or two I have been getting into it. And, for those of you who want the answer upfront, rather than at the end, I am impressed…..
See full article on www.thistonybridge.com
Capture One v7.0.2, the latest version of Phase One's image management and Raw conversion software, includes support for Fujifilm's X-Trans cameras. Given the trouble this non-Bayer design has caused for third-party Raw converters (it remains to be seen how many will ever offer support), this has caused a lot of excitement in the Fujifilm community. So, just how well does Capture One do, and how significant is the problem , in the first place? To provide some context, the vast majority of digital cameras ever made perceive color using what's known as a Bayer Color Filter Array, named after the late Kodak engineer Bryce Bayer. For its recent cameras, Fujifilm has developed its own color filter array pattern, which it calls X-Trans. The idea behind X-Trans is that its pattern repeats less often than the Bayer pattern, rendering redundant the low-pass filter that usually protects against moiré. The disadvantage of creating a non-standard color filter array (especially one that took two years to develop the demosaicing algorithm for), is that third-party software makers have to do a lot more work to provide Raw support….
"As you can see, Capture One's color response is much closer to the camera's results than Adobe's default profile. The default results are also substantially more sharpened than the JPEGs are. In comparison with the camera JPEGs, there are hints of the same brushstroke effect that Adobe Camera Raw produces, though not to the same degree and mitigated, perhaps, by the better color response."
See full article on www.dpreview.com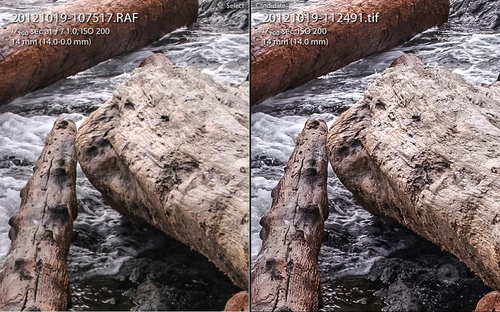 Today Phase One released an update for Capture One to support the FujiFilm X-Trans formats. This includes both the X-Pro1 and the X-E1 cameras.
I've been testing them out the last couple of weeks and been very pleased by the results. Although I'm hesitant to call it perfect (my own workflow still yield slightly better results in resolution) I'm pleased at least to say that there's a professional raw processor that supports the FujiFilm X-format that has the same workflow efficiencies as Adobe Lightroom. It resolves much of the nagging issues that some users complain about using Adobe Camera RAW or Lightroom, and yields the professional and user friendly software of Capture One.
I've also used the latest Capture One (7.0.2) for several weeks with my Canon EOS 5Dmk3 files as well and there were no real surprises there, however the support for full tethering has been improved which was one of the earlier problems with the initial release of Capture One 7.0.
Adding support for the FujiFilm file format seemed to be a top priority by Phase One and this is certainly welcome considering the detail smearing that seems to plague any processor that seems to use the traditional processing on the FujiFilm files.
With this new player on the game, we now have all but DxO Optics as major raw processing engines that fully support the format, however rumour has it that Adobe is working on a new ACR 7.3 that will introduce some improvements to the X-Pro1 and X-E1 files in the coming months.
Regardless, the results speak for themselves. I found that Capture One not only improves in details, but also prevents some colour smearing which seems to be another issue in the Lightroom files (look especially at the log on the lower left where the log has lost a lot of wood grain details).
The dynamic range controls have also been improved from Capture One 6 to Capture One 7 which is a big upgrade, but also in comparison to Adobe Lightroom seems to have less clipping and noise issues when pushing those functions to extremes.
Now not everything is perfect here. There's still issues with Capture One and the details. Moire seems to be an issue that causes an unusual maze like pattern to appear in specific textures and still some smearing of details happens. However the great news is that it smears at a much higher detail rate over Adobe's implementation of these files.
I discussed the issues with Phase One over the past couple of weeks and have been sharing my own findings, and one of the simple ways to combat this issue is to turn off the Details slider in Noise Reduction Advanced (or reduce this). This seemed to correct for some of the smearing of details that is set by default.
I'm hopeful these minor issues will be resolved in the next version of Capture One, but for now, it's very nice to have a professional RAW processor that at leasts matches the output quality of the JPG files out of camera, with far more flexibility found in RAW processing.
See more pictures on frontallobbings.blogspot.de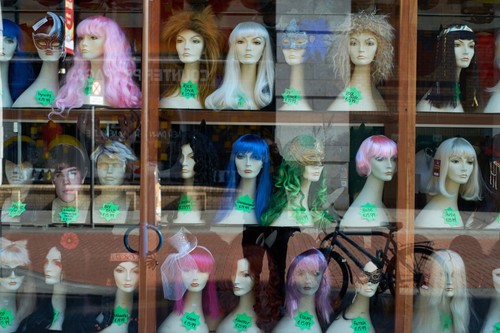 If you're a fuji user or even just a fan you've probably been reading the reports of upcoming X-Pro1 and XE-1 support to be added to Capture One, the high end Raw converter from Phase One. Reports had been steadily leaking out from people using the beta and the general consensus was that it was an improvement over Adobe's implementation in Lightroom. They released the final version today, and I decided to have a look and see if it lived up to the hype. In case you're not following this blog regularly, let me just tell you where I'm coming from with regard to this subject, just so you can put my opinions in context. I had been a relatively early adopter of the X-Pro1 but I had eventually sold mine, partly due to the lack of a good workflow for handling the raw files. It was actually the Lightroom support that pushed me over the edge. I was very critical of it, and found the "watercolour" artefacts to be completely unacceptable. Needless to say I got a lot of criticism for those comments (from both die hard Fuji fans who think the X-Pro1 is perfect in every way, and die hard Lightroom fans who believe the same thing about Lightroom.) I've done a lot of testing and playing around with settings trying to find a way to live with Lightroom's conversions, but I stand by my opinion, that the quality of the raw processing of X-Pro1 files in Lightroom is seriously sub par. To be fair, I am hyper-critical when it comes to image quality. I have worked for years in broadcast television, and a critical part of my job is making sure the images I produce meet broadcast standards, so quality control is drilled into me. Anyway, I just want to put that out there, because I was so critical of the raw conversion to date, that it says so much more when I say that am blown away by the difference with Capture one. DP Review did some initial testing today and they were somewhat skeptical of the differences, but I have to disagree with their findings. I've spent a few hours with it now and I have to say the difference is night and day. There is still a degree of the watercolour effect with capture one, but it is much less obtrusive than Adobe's. Images are also much sharper even with the default settings. In fact, in my opinion you need to turn the sharpness down a little. I don't want to go mad with lots of comparison images because there are lots of them out there on the web already, and you can download a 60 day trial and try it for yourself if you want to do your own comparisons. But I do want to point out a few things. It should be noted that it's not just the smearing that Capture one does better. The whole image seems to be much sharper, and also there is much better colour in details too……
See full article on blog.thomasfitzgeraldphotography.com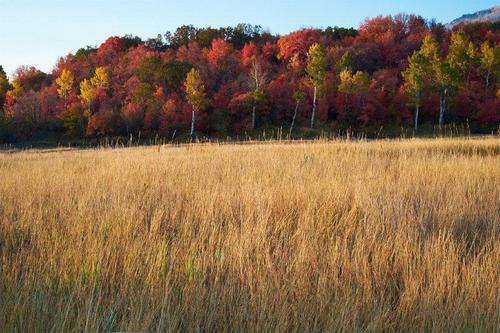 I have been using the Capture One beta version 7.0.2 for a bit and wanted to share an example of the difference in processing RAW files from the X-Pro1 between Adobe Lightroom and Capture One's beta. Yes, yes, I know the Capture One is beta. I'm not going to speak to the details of its stability, any errors, etc. Anything like that I would report to Phase One. Since I mainly shoot landcapes, I'd like to illustrate the difference between the two RAW processing engines using an image with a bunch of foliage. The image I'm showing is one I shot at North Fork near Ogden, Utah during autumn. There was great light but I wasn't too happy with the lack of foreground interest when I took the photo. Since there is mainly foliage and grass in the shot, it'll serve to illustrate the stark difference between Lightroom and Capture One. The image was shot using the 35 mm prime lens, ISO 200, 1/15 second, f/16, with a polarizing filter. In both Capture One and Lightroom, my standard sharpening was used. I cannot push the Lightroom sharpening much at all or details get even more mushy where it seems I can push Capture One as far as I'd like. Amazing. First comparison is a 100% crop of the trees, first from Adobe Lightroom 4.3 and the second from Capture One 7.0.2 ….
See full article on www.codyhatch.com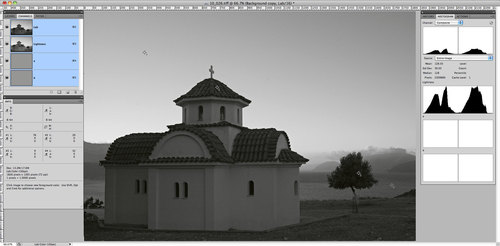 LibRaw have been updated to last 0.15 Beta 3.
LibRaw adds support for 11 new cameras:

Canon: G15, S110, SX50, 6D and EOS M
Casio: EX-ZR100
Fujifilm: F800EXR, XF1, X-E1
Leica: D-LUX6 and V-LUX4
Nikon: 1 J2, 1 V2, D600, P7700
Olympus: E-PL5, E-PM2, XZ-2
Panasonic: FZ200, GH3, LX7, G5
Pentax: K-5 II, K-5 IIs, K-30, Q10
Samsung: EX2F
Sony: SLT-A99, NEX-5R, NEX-6, RX-1
Source code for Unix (Linux, Mac OS X, FreeBSD) and Windows (32 and 64 bits).

Download page:
http://www.libraw.org/download

See LibRaw website on www.libraw.org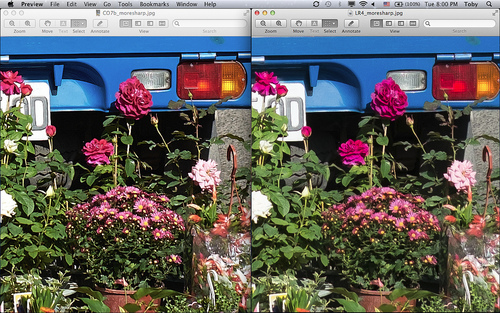 This evening I installed Phase One Capture One 7.0.2 beta and ran some test with Fuji X-Trans RAW files in comparison with Adobe's Lightroom 4.2. The test was simple, I grabbed an existing RAF file, imported and exported it in LR4.2 and CO7.0.2b. Then I took the same file and added some extra sharpening and exported it again. No other edits were done.One thing I have noticed with X-Trans RAW files in LR is you can't sharpen them much before the image becomes swirled and painting-like. This didn't happen with CO7b. Here are some after I did what I would consider normal sharpening for this shot. I've not used Capture One software before but it is all self explanatory. It opened, zoomed and edited Fuji RAW files much faster than LR4.2. I would say CO and LR are both about the same for ease of use, not something I would say for Silkypix…
See more pictures on www.seriouscompacts.com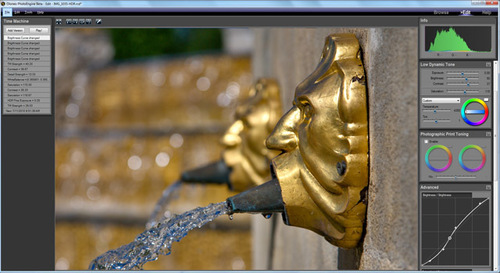 It is now a fast and easy process to modify lighting or to recover details in a deeply under- or overexposed picture. By merging multiple photos of the same scene, Oloneo PhotoEngine not only offers an almost unlimited control over exposure and lighting but also provides a new level of creativity in digital photography…..

New in Version 1.1.400.318 | June 29, 2012
New supported or updated camera raw file formats 1.1.400318
Adobe: DNG v1.4 and lower (Adobe Camera Raw 7.1, Lightroom 4.1, Photoshop CS6)
Canon: EOS-1D X, EOS 5D Mark III, PowerShot G1 X, PowerShot S100
Nikon : D4, D800, D800E, D3200, Nikon 1 J1, Nikon 1 V1
Sony: SLT-A37, SLT-A57, NEX-7, NEX-C3, NEX-F3
Fujifilm: X-Pro1, X-S1, FinePix X10, FinePix F770EXR, FinePix HS30EXR
Olympus: OM-D E-M5
Panasonic: Lumix DMC-GF5, Lumix DMC-GX1
Samsung: NX200
Download Trial Version here (only Windows):
http://www.oloneo.com/en/page/download_form.html?product_id=pe1&type=trial

See on www.oloneo.com
See on Scoop.it – Fuji X-Pro1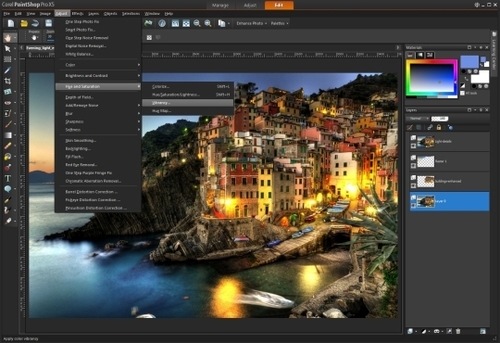 Corel has announced PaintShop Pro X5, the latest version of its photo management and editing software. This latest update includes more extensive image tagging and management tools, including improved geotagging and face recognition, allowing the creation of geographically-related slideshows and tagged uploads to Facebook. Pro X5 also gains a series of 'Instant Effects' presets allowing different 'looks' to be achieved simply. The software's HDR features have also been improved, including better handling of changes between the images being combined. The software will cost $79.99, or $99.99 for the 'Ultimate' edition which includes ColorEfex Pro 3.0.
See on www.corel.com