Raw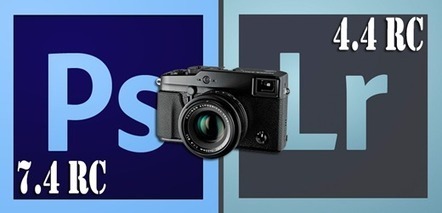 With the posting of ACR 7.4 and Lightroom 7.4 'release candidates' (RC), Adobe has updated its raw processing algorithms for Fujifilm's X-Trans sensor cameras, the X-Pro1, X-E1, X100s and X20. This move comes in response to months of online user requests for improved raw processing of the X-Pro1, Fujifilm's flagship mirrorless interchangeable lens model. It is rare that Adobe's Camera Raw team revisits its demosaicing process for previously supported cameras, so we were excited to try out this latest version with some X-Pro1 raw files and compare results to the previous version of ACR, Capture One Pro 7 and Fujifilm's own in-camera conversion. To provide some context, the vast majority of digital cameras ever made perceive color using what's known as a Bayer Color Filter Array, named after the late Kodak engineer Bryce Bayer. For its recent cameras, Fujifilm has developed its own color filter array pattern, which it calls X-Trans. The idea behind X-Trans is that its pattern repeats less often than the Bayer pattern, rendering redundant the low-pass filter that usually protects against moiré. The disadvantage of creating a non-standard color filter array (especially one that took two years to develop the demosaicing algorithm for), is that third-party software makers have to do a lot more work to provide Raw support. Adobe was one of the first third-party software makers to provide Raw support for the Fujifilm X-Pro1, but the results often fell short of the standard set by the camera's own JPEG engine, in terms of rendering fine detail. So let's see what changes Adobe has made…..
Summary:
While it's important to recognize that ACR 7.3 and earlier was certainly very usable for many types of X-Pro1 images – especially if they weren't subjected to 100% view scrutiny – there's no question that with the 7.4 release candidate, Adobe has substantially improved their raw processing for the camera's X-Trans sensor. Our hats are off to Adobe for committing the not-insignificant resources necessary to improve support for X-Trans sensor cameras with relatively limited market share. The results speak for themselves and we feel confident in saying that ACR 7.4 RC is the update that X-Pro1 users have long been waiting for. Default settings offer a useful comparison of a raw engine's demosaicing capabilities but of course you'll want to tweak these parameters to get the most out of any raw file. In re-processing dozens of X-Pro1 images with ACR 7.4 we found that they all benefited from slightly more aggressive than usual sharpening, with a higher radius value than we'd typically use. You can download the original Raw files below to try your hand with your own settings in the raw processor of your choice. Share your findings with the community in the comments section. We'd love to hear what works best for you.
See on www.dpreview.com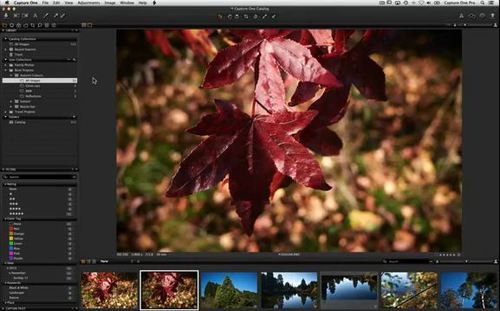 Capture One Express 7 offers dedicated photographers a revolution in image quality. You get precise colors and incredible detail from tailor-made camera profiles that bring out the best in your camera. It is a powerful tool containing flexible photo management, essential adjustment tools and fast performance in one integrated package.
Capture One Express Released with X support.  1/3 the price of Pro!
Thx to Dave Jones for suggestion :-)

Introduction to Capture One Express 7 | Phase One



See on www.phaseone.com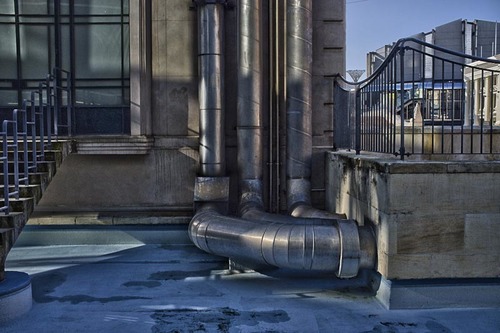 There are times when a great product just needs time to mature and grow, before it makes its way out into the world. Some time ago I received an email, inviting me to try a new RAW converter which was in Beta. My computer froze, coughed and then spat it out. But that was then and this is now. In the intervening period, Oloneo PhotoEngine  grew up, shook off its birthing issues, and came of age. The butterfly which emerged from the chrysalis is shiny, polished and highly competent.

Background

When I began using the Fujifilm XPro-1, there were few processing applications available for it, and at the time only the native Fuji software and Adobe PhotoShop Lightroom supported it. On the one hand the Fuji supplied software, their own take on Silkypix, provided sharp rendition of detail but was prone to a mottling problem in midtone areas; on the other hand Adobe PhotoShop Lightroom provided sharp edges but was prone to smearing micro-detail. For a long time I wondered why, but a recent comparison test by Sean Reid (paywalled), gives an insight into how Adobe have worked  around the problem presented by a unique sensor. Their workaround uses an embossing effect to give the illusion of sharpness. Now however there are more applications on the market to deal with the problems presented by the almost-analogue nature of the Fuji sensor. Recently, Capture One released a version which supports the X-Trans sensor. More and more application developers are coming to the X-series party. Oloneo PhotoEngine is the brainchild of a small company based in Paris, France, whose developers are working on a heavily-crowded stage, with a wide range of raw converters and processing software available to all of us. So why would you look at this particular product? There are reasons. I recently downloaded a copy of the application, and for the last month or two I have been getting into it. And, for those of you who want the answer upfront, rather than at the end, I am impressed…..
See full article on www.thistonybridge.com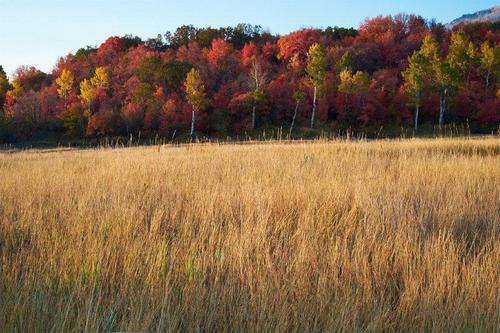 I have been using the Capture One beta version 7.0.2 for a bit and wanted to share an example of the difference in processing RAW files from the X-Pro1 between Adobe Lightroom and Capture One's beta. Yes, yes, I know the Capture One is beta. I'm not going to speak to the details of its stability, any errors, etc. Anything like that I would report to Phase One. Since I mainly shoot landcapes, I'd like to illustrate the difference between the two RAW processing engines using an image with a bunch of foliage. The image I'm showing is one I shot at North Fork near Ogden, Utah during autumn. There was great light but I wasn't too happy with the lack of foreground interest when I took the photo. Since there is mainly foliage and grass in the shot, it'll serve to illustrate the stark difference between Lightroom and Capture One. The image was shot using the 35 mm prime lens, ISO 200, 1/15 second, f/16, with a polarizing filter. In both Capture One and Lightroom, my standard sharpening was used. I cannot push the Lightroom sharpening much at all or details get even more mushy where it seems I can push Capture One as far as I'd like. Amazing. First comparison is a 100% crop of the trees, first from Adobe Lightroom 4.3 and the second from Capture One 7.0.2 ….
See full article on www.codyhatch.com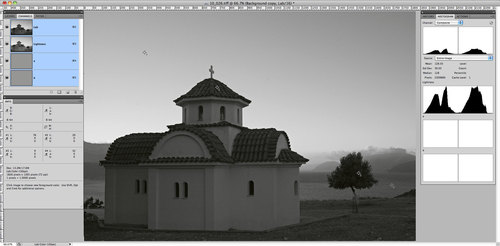 LibRaw have been updated to last 0.15 Beta 3.
LibRaw adds support for 11 new cameras:

Canon: G15, S110, SX50, 6D and EOS M
Casio: EX-ZR100
Fujifilm: F800EXR, XF1, X-E1
Leica: D-LUX6 and V-LUX4
Nikon: 1 J2, 1 V2, D600, P7700
Olympus: E-PL5, E-PM2, XZ-2
Panasonic: FZ200, GH3, LX7, G5
Pentax: K-5 II, K-5 IIs, K-30, Q10
Samsung: EX2F
Sony: SLT-A99, NEX-5R, NEX-6, RX-1
Source code for Unix (Linux, Mac OS X, FreeBSD) and Windows (32 and 64 bits).

Download page:
http://www.libraw.org/download

See LibRaw website on www.libraw.org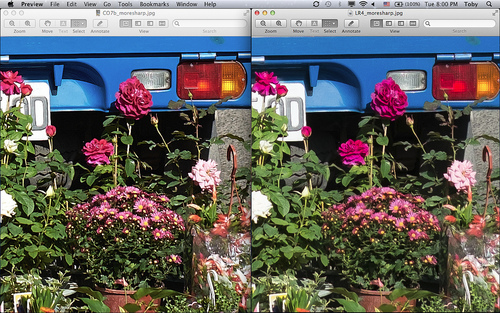 This evening I installed Phase One Capture One 7.0.2 beta and ran some test with Fuji X-Trans RAW files in comparison with Adobe's Lightroom 4.2. The test was simple, I grabbed an existing RAF file, imported and exported it in LR4.2 and CO7.0.2b. Then I took the same file and added some extra sharpening and exported it again. No other edits were done.One thing I have noticed with X-Trans RAW files in LR is you can't sharpen them much before the image becomes swirled and painting-like. This didn't happen with CO7b. Here are some after I did what I would consider normal sharpening for this shot. I've not used Capture One software before but it is all self explanatory. It opened, zoomed and edited Fuji RAW files much faster than LR4.2. I would say CO and LR are both about the same for ease of use, not something I would say for Silkypix…
See more pictures on www.seriouscompacts.com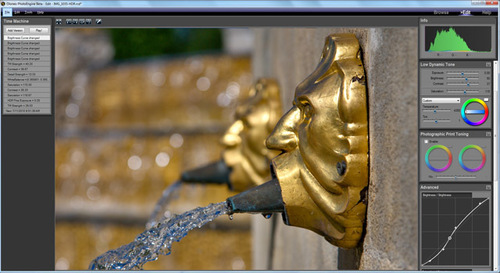 It is now a fast and easy process to modify lighting or to recover details in a deeply under- or overexposed picture. By merging multiple photos of the same scene, Oloneo PhotoEngine not only offers an almost unlimited control over exposure and lighting but also provides a new level of creativity in digital photography…..

New in Version 1.1.400.318 | June 29, 2012
New supported or updated camera raw file formats 1.1.400318
Adobe: DNG v1.4 and lower (Adobe Camera Raw 7.1, Lightroom 4.1, Photoshop CS6)
Canon: EOS-1D X, EOS 5D Mark III, PowerShot G1 X, PowerShot S100
Nikon : D4, D800, D800E, D3200, Nikon 1 J1, Nikon 1 V1
Sony: SLT-A37, SLT-A57, NEX-7, NEX-C3, NEX-F3
Fujifilm: X-Pro1, X-S1, FinePix X10, FinePix F770EXR, FinePix HS30EXR
Olympus: OM-D E-M5
Panasonic: Lumix DMC-GF5, Lumix DMC-GX1
Samsung: NX200
Download Trial Version here (only Windows):
http://www.oloneo.com/en/page/download_form.html?product_id=pe1&type=trial

See on www.oloneo.com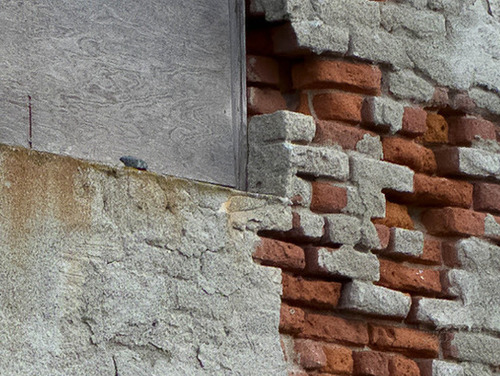 Just a small follow up on all the RAW experimentation I've been doing with the FujiFilm X-Pro1 RAF files. Here's an interactive mouseover table to see the differences. Areas too look for are in the wood grain (you'll see a lot of colour or chroma noise in the different examples), Smearing of details (look at the texture of the walls to see how it gets smeared and creates the water colour effect), Aliasing issues (look on hard contrast edges to see a zipper aliasing effect), and lastly loss of details (in the red brick you'll see the various levels of details in the pores of the brick).
Some quick comments:
DCRAW 9.16: Gives the highest details, however has aliasing artifacts. Some chroma noise (even after filtering). Command line prompt only. Requires some technical know how. I use VNG interpolation and 15 pass median filtering.
1/2 Median: Is the filtering I apply to DCRAW to combat the aliasing artifacts. Requires a program that has Median filtering, and very process intensive.
Raw Photo Processor (RPP 4.7): Utilizes DCRAW and acts as front end. Works very well for details, but aliasing and chroma noise is high. My technique of 15 passes of median averaging in DCRAW clears up more chroma noise than what is produced by this program.
Graphic Converter (Patched): Patched with DCRAW 9.16 gives very similar results to RPP however this program is much friendlier to use than RPP and has some real nice post processing options. Could almost be used as an all in one solution.
In Camera JPG: The default standard. Still exhibits some detail smearing compared to something like DCRAW output, but has no aliasing or chroma noise artifacts.
SilkPix Developer Pro 5: The software that is part of Fuji's RAW processing uses an older SilkyPix engine. This current version is very clean however does show some chroma smearing (look at the green colour that appears under the window ledge and the loss of other colours). Shows very little chroma noise and no real aliasing errors. Very clean output and slightly softer than raw DCRAW output, but lot less aliasing even over the 1/2 Pixel Median filter. I would highly recommend this option if it weren't for the fact that the cost of the software is pretty high.
FujiFilm Raw File Converter: This software bundled with the camera uses an older SilkyPix engine. It does a pretty good job, but the interface is very difficult to use and understand. Compared to the latests version of SilkPix it exhibits chroma noise and some detail smearing.
Lightroom 4.3: Has low amounts of chroma noise, but very heavy detail smearing. Loss of details but no aliasing artifacts. Even at 100% it's hard to see the 'Watercolour' effect if you don't know what to look for. I suspect a very heavy pre-demosaic median filter and bicubic interpolation algorithm is the cause of the issues. However it's still one of the easiest to use, and if you can handle some of the image quality loss, most likely won't notice the detail loss.
See full article on frontallobbings.blogspot.de
See on Scoop.it – Fuji X-Pro1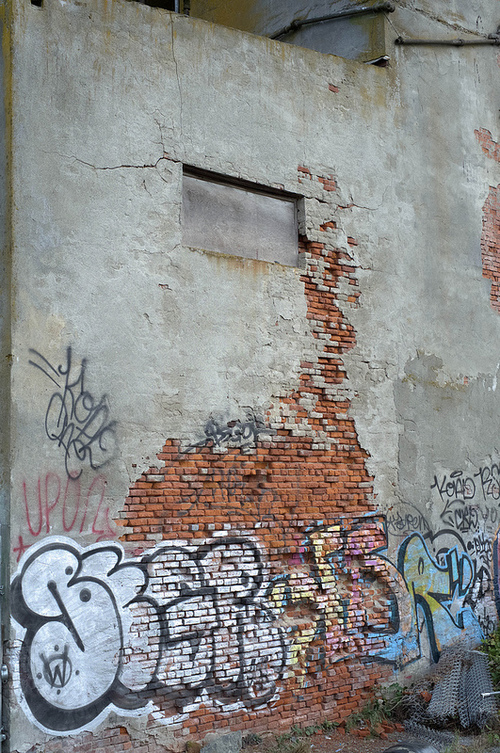 So after playing with this for weeks, I believe this is probably the maximum that we can get out of the Fuji RAF files until the other developers come up with better understanding of the unique X-Trans CMOS sensor. Now this is still not the most ideal workflow for most people. Pixel Peeping aside, the Fuji X files are fantastic, even in Adobe Lightroom. My goal in this was to get a better understanding of what is going on. I wish I knew how to program, because I'd love to create a simpler way to do this. If there's anyone out there that is interested in taking what I've done and turning into a nice little drag and drop application, I think you'd get a lot of fans.
The Process
Using command line DCRAW: dcraw -a -H 0 -o 4 -q 2 -f -m 15 -g 2.4 12.9 -6 -T
Convert TIFF file to LAB file in Photoshop
Resize image 200% with Bicubic Smoother
Select Lightness Channel under channel panel.
Select Median filter under Noise in Filter. Select 1 pixel
Resize image 50% with Bicubic Sharper (Nearest Neighbour is actually a more subtle effect which I kind of prefer)
Save.
SilkyPix and RPP both process very similar files and although I know for certain that RPP uses DCRAW, SilkyPix I believe is a proprietary RAW engine. What I do speculate is the chroma smearing is a result of interpolation errors. Much of it can be suppressed with chroma noise reduction without loss of image quality. However one of the big nagging issues was this 'zipper' aliasing that was happening. After analyzing the files, it seems specifically the red sub-pixels are causing much of this zipper effect, but also part of the interpolation issues. I was able to get rid of a good portion of the chroma smearing by doing 3×3 multi-pass median filtering through DCRAW…..
Full article on following Website:
http://frontallobbings.blogspot.de/2012/11/super-detail-with-fujifilm-x-pro1-raf.html
See on www.flickr.com
See on Scoop.it – Fuji X-Pro1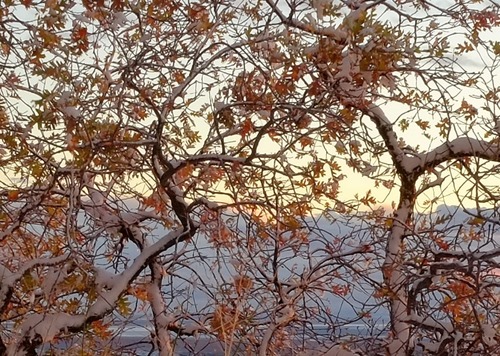 Before purchasing the X-Pro1 I read about the RAW conversion woes reported by many other people. I saw their examples posted to their websites, read the forums, and read the rumor sites. I work exclusively with RAW due to the wide latitude the files provide. I try to expose to the right of the histogram, without blowing highlights, but I have always preferred the flexibility afforded by RAW output. Besides, Canon's out-of-camera JPG's were awful. So, if I knew the issues surrounding RAW files on the X-Pro1, why did I take the plunge anyway? Quite simply, the RAW converter in camera. You see, as we sit today, the best RAW converter for X-Pro1 images is the camera itself. The camera allows one to do quite a bit of in-camera processing of a RAW file, make multiple JPG files from a RAW, and generally make out-of-camera JPG files something to actually consider rather than abhor. Besides, high-quality JPG's from the camera provides some flexibility that I had not considered with my Canon. Now, if I don't feel like processing a RAW file, I can often use the JPG straight out of the camera and have an excellent image. What about the times when I need to process a RAW file outside of the camera? Well, I use Adobe's Lightroom for almost all of my image processing and cataloging and Lightroom's RAW processor for X-Pro1 files isn't too great yet. Colors are generally there but sharpness is questionable, especially with foliage, where it is left looking like a watercolor painting. Just how bad is it? Check out these examples of a 100% crop from a recent image. The first one is the output after processing in Lightroom 4.2, while the second one is the output of an out-of-camera JPG utilizing the Velvia film simulation…..

See on www.codyhatch.com