Reviews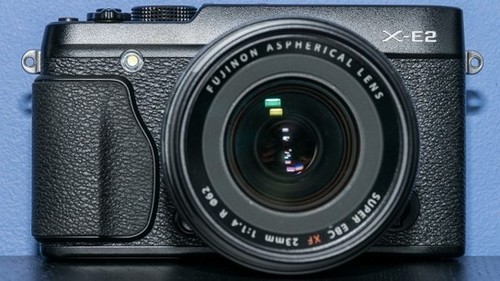 There was a time back in the mid-1970s — around about the era of the Canon AE-1 — when photography was simple. Automatic exposure made taking good pictures easier than ever before, and cameras were getting cheaper by the day without sacrificing design or build quality. Some time in the new millenium, with the birth of mirrorless, things got complicated, and cheap cameras felt cheap. The Fujifilm X-E2 is a breath of fresh air — it's easy to use, and built very sturdily, but doesn't skimp on cutting-edge features. The Fujifilm X-E2 was preceded by the X-E1, which laid the groundwork in terms of a compact mirrorless camera with Fujifilm's X lens mount, its novel X-Trans APS-C camera sensor, and offset electronic viewfinder. The X-E2 takes all of the learnings of the X-E1 and improves on them, adding new features, refining existing ones, and generally smoothing out any bumps in the road that the initial iteration may have uncovered. As electronic-viewfinder, interchangeable-lens (EVIL, natch) cameras go, the X-E2 doesn't break any rules. Take the lens off, cover the branding, and Fujifilm's mid-range snapper could equally well be a Panasonic LUMIX or a Sony Alpha. With dimensions of 129 x 75 x 37mm and tipping the scales at just over 350g including its 350-shot-rated rechargeable battery, the X-E2 isn't tiny, but at the same time it's a hell of a lot smaller than any digital SLR or DSLR-style camera……
See on www.gizmodo.com.au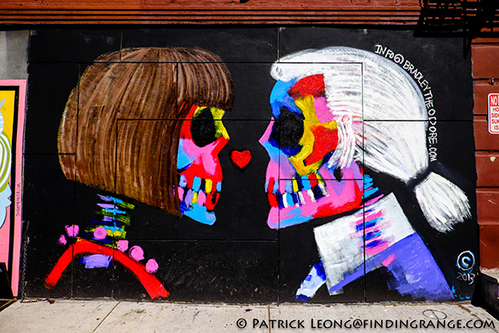 Fuji X-T1 Verdict:
I've been using the X Series line since the X100 days, and thinking back, it's quite amazing how far Fuji has taken the system in such a short time.  Not only are there myriad bodies to choose from, there are some seriously high quality optics to accompany the system along with various other third party lenses thanks to the abundance of adapters. The Fuji X-T1 is definitely a departure from the design of previous X Mount cameras in that it has taken the form of a mini retro DSLR over the rangefinder-styled form of past Fuji cameras, and I have to admit, the rangefinder guy in me kind of misses that design aspect. Nevertheless, I think it's this uniqueness in the X Series lineup that helps maintain the magic that makes the X Series special.  Let's be honest, Fuji has been coming out with a lot of different models, and if you ask me, I don't know if they necessarily need to update so fast all of the time.  But the X-T1 is different than some of the other models that were simply designed to refresh an existing model.  It not only looks different, it feels different, which to me, feels like it is something special.  It's the excitement and feeling I got when I first bought my X100, X-Pro1, and X-E1………
See on findingrange.com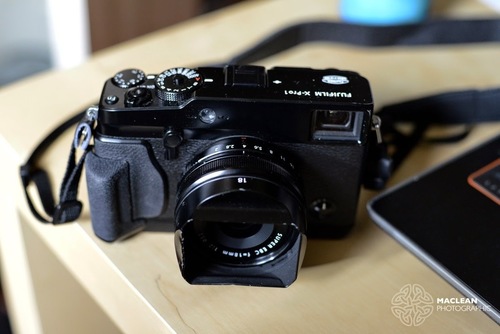 The Fujinon XF 18mm f2R is one of the three original lenses launched with the X-Pro1 in 2012 and was the widest of the trio – 18mm f2, 35mm f1.4 and 60mm f2.4 macro.  Since then there have been a few wide angles lenses added to the X-Series armoury – 14mm f2.8, 10-24mm f4, 23mm f1.4 and Zeiss Touit 12mm f2.8 to name a few – and I feel the little 18mm has become the most underrated gems in the Fujifilm XF lens lineup……
The Fujinon XF18mm f2R is a superb lens and my favourite of the five lenses I own for the X-Series system. Why it gets overlooked in favour of the wider or faster lenses that are available is frankly a shame. I was of the same opinion when I got my X-Pro1 system and thought the 14mm f2.8 would be mu wide angle lens of choice but the reality when I started to use the system in the real world was not as I expected….

See on macleancomms.blogspot.de
Après la prise en main de l'exquis Fujinon 23mm 1.4 R (équiv. 35mm), voici venue celle du Fujinon XF 14mm 2.8 R (équiv. 21mm). Au départ, je ne voyais pas l'intérêt d'avoir deux « grands angles », puis mon ami Cédric s'en est mêlé… Les deux objectifs sont très différents. Le 23mm est très polyvalent mais n'est pas un vrai grand angle et il peut s'avérer un peu juste dans certaines situations. Le 14mm, lui, en est un. Large, très LARGE (mais pas trop). En ouvrant la boîte, je m'attendais à du gros et lourd caillou. Seulement 234g sur la balance contre 300g pour le 23mm (l'ouverture f/1.4 du 23mm joue aussi sur la taille et le poids du joujou)…….
See on blog.k-pture.com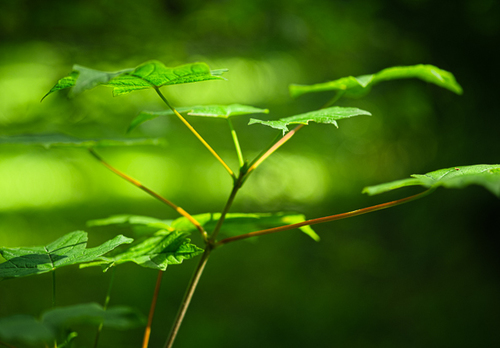 As soon as the X-T1 was announced, a friend emailed me rather grumpily. I suppose, he said, you are going to do a rave review of it. It would be nice if you could point out a few shortcomings.
Well, X ( you know who you are), let me put you out of your misery. This is a rave review. And yes, I do have a few niggles, but you will have to read on to see them. However, they are minor. In the two years since Fujifilm first introduced the X-series interchangeable lens mirror less cameras, they have built it from a single model (the X-Pro 1) into a fully-fledged system with a range of cameras from entry-level to fully professional, along with a glittering array of lenses to fit almost any purpose. And the lenses are still coming, with new ones to be released this year. The X-T1 is the latest in the range, and notable simply by following the DSLR form factor, a major departure (or perhaps evolution) from previous models, which have all followed the rangefinder gestalt. Now, for the first time, we have the option to use existing X-series lenses on a DSLR style body……
See on www.thistonybridge.com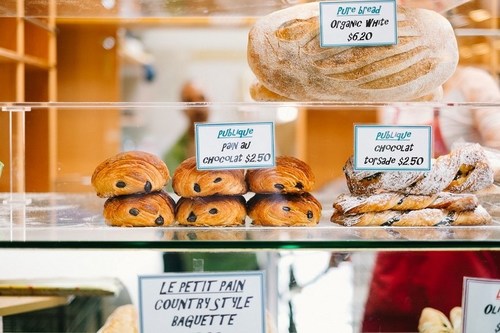 ….compared to the OMD EM1, I still think for most consumers with deeper pockets, the EM1 is ahead in terms of user-friendliness. My parents have the OMD EM5 and they have stuck it on iAuto with great results to take photos and video of their granddaughter (using the kit 12-50mm lens). I have an entire set of travel photos from a recent trip in Hong Kong taken with the EM1 and given the choice, I would choose the EM1 for holiday stuff. Both the EM1 and XT1 sport a 16MP output. And even with the 'limitation' of a micro four thirds sensor, I doubt printing large (20×30-inches) is going to be a problem for even the EM1. But for the more tech-savvy and photography enthusiast, the X-T1 has all the bells and whistles to make them purr. Purr purr purr. Soft kitty … In conclusion, the X-T1 is a very sound camera. Technically there is not much wrong with it (apart from perhaps that issue of NR applied to smudged foliage thing). I have enjoyed using it extensively. Most of my complaints can be resolved with time. For casual use, I think the X-T1 ticks all the boxes……
See on www.danielkcheung.com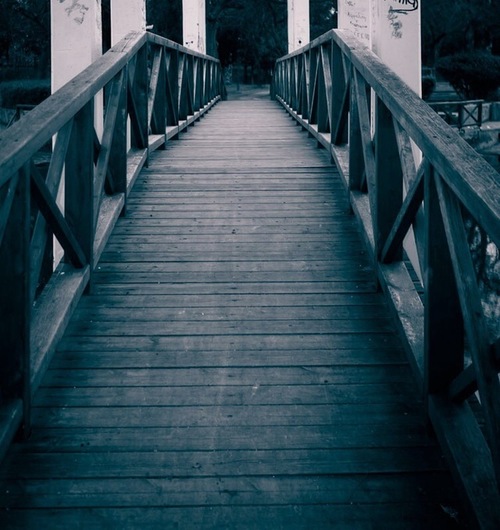 After a long time, today I am posting a few images taken with the Fuji X100 camera. My relationship with the X100 has gone from various stages. At one point, I reached a step before selling it, but thankfully, I decided to keep it. The last firmware update has transformed it to a much much better camera and this is something that no other company has ever done to a discontinued model (at least to the level of update Fuji did). I always had a dilemma between the X100 and the Leica M8, and at certain times I could not justify keeping both of them. There were also times when I chose to take with me the M8 despite the fact that the Fuji was more suited for the kind of shooting I wanted to do (that's what happens when you are biased and love a camera so much that it blurs your judgement !)……
See on kbesios.com
About 3 months ago, as some of you probably already noticed it, I bought my first mirrorless: the Fuji X-E1. And after these months I think I get a proper idea of how good or bad is this camera. This is not going to be an extremely detailed review of the performances of this camera, I didn't do any scientific tests, apart a few photos to compare with my Canon 6D, it's just my experience with this camera. Why I bought this camera? The main reason I wanted this camera was primary to have a good camera always with me, as I don't like to carry my heavy DSLR with me all the times, and maybe because I'm getting older my back told me that he had enough of heavy camera bags, so I needed something light & small, but at the same time I wanted to have a DSLR-like image quality, something that I can't have with a more traditional compact camera or even a prosumer…..
See on musicphotographer.eu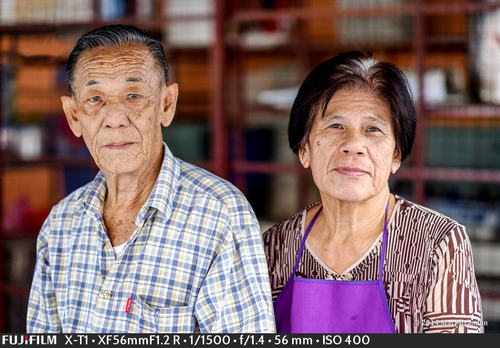 This lens has gotten a lot of attention over the past few weeks since its release and with good reason. It's bee highly anticipated. Fujifilm was lacking a fast lens that could be used as a portrait lens. Being a 56 mm on a cropped sensor it gives an 85 mm focal length equivalent and at f/1.2 it is smoking fast. For those newbie photographers, a "fast" lens doesn't mean how fast it focuses. It means it allows a lot of light in so the shutter speed can be faster in a lower light situation. With a wide open f-stop of f/1.2 this is really fast! As I have said in the past, when I was shooting Canon I always shot with two bodies over my shoulders: one camera with the 16-35 mm and the other with the Canon 85 mm f/1.2. I loved this lens. But it had its issues, it was slow to find the focus. It liked to hunt. But the dreamy bokeh it gave at f/1.2 made it almost ok… almost. The Fujinon XF56mm f/1.2 R is the X-System equivalent. But can it compare?…..
See on www.thedigitaltrekker.com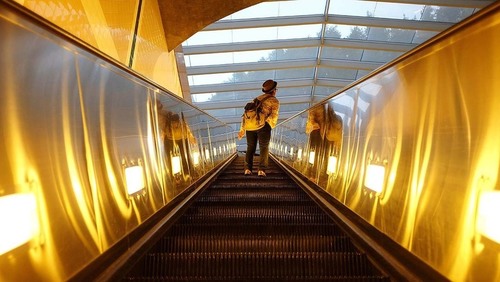 …. available-light shooters will delight in the wide range of ISO choices, from 100 up to 25,600, though 3200 was about as far as I pushed it, with startlingly good results and low noise. The X100S also comes equipped with a small integrated flash for the occasional happy snappy photo op, as well as a TTL dedicated flash compatible hot shoe that can sync up to 1/4000 of a second. There's also a decent buffer, enabling continuous six frames per second in jpeg, maxing out at 31 frames. Battery life is perhaps the biggest downfall; within two days of shooting a for few hours each day along with the requisite "chimping," the lithium-ion battery faded quickly and drained without warning. Not recommended for beginners or the casual photographer, the X100S takes some getting used to and time to master with its multitude of features, but rewards with superb image quality. There are five pages of menu items and far more bells and whistles than you'll probably ever use, including Full HD video (1920×1080). The X100S won't replace your DSLR, but certainly worth considering alternating with the big guns for documentary fly-on-the-wall type shooting. Professional photographers and serious photographers alike will find this camera hard to put down, a great little walk around that's more than just a pretty piece of neck candy……..
See on framework.latimes.com