Reviews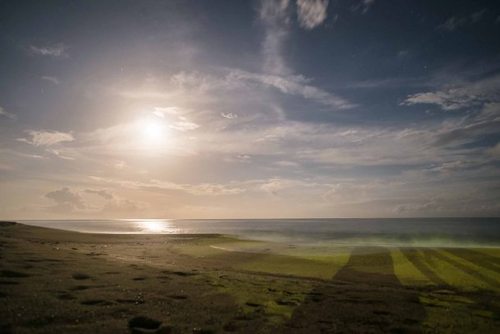 I've had my X-Pro1 for about five months now, and I'd like to think I've put it to good use. Up until recently, all I had was the 35mm lens, which I'm very fond of. I've been wanting a wider lens for a while, but I was torn between Fuji's 18mm and the 14mm. The difference in focal length was only one of the reasons I chose the XF 14mm 2.8 R. I first put it to use on my trip to Trinidad & Tobago. My very first shots were taken at Reagan National Airport, but I used it quite a bit throughout the whole trip. When my friends and I got to the beach, I had the 14mm locked in. I wasn't too pleased with a lot of the shots I got, but one of the main reasons for that was the overcast weather.  At first, I wasn't sure whether or not the lens or the weather were to blame, but now I'm sure it was the latter. I took many other pictures in Trinidad, mostly on the beach. Unfortunately, I didn't do any street photography on the entire trip, but when we got the beach in Tobago, I put the 14mm to the test once again. Unfortunately, the weather wasn't cooperating as much as I would have liked, but I still think I got some good shots. The 14mm was often my lens of choice during the trip, not because I preferred it to the 35mm, but because I wanted to put it to the test as much as possible. But while I was shooting with it, I sometimes found myself wishing I had the other lens on. The opposite wasn't true as often. Don't get me wrong, the 14mm is a great lens, but the 35mm has it beat when it comes to image quality. The larger aperture surely has something to do with it, but that can't be all. I'm no technical expert when it comes to lenses – I just go by what I see. The shot below was taken a little past 3am. It's an 8.5 second exposure that was shot wide open at 2.8. I was trying to shoot the moon, and my friends' shadows got in the way. When we saw the image in the viewfinder, we decided to position ourselves in the shot. The results were pretty cool……..
PROS:
nice and wide with very little distortion
great bokeh when shooting objects up close
distance and depth of field indicator
smooth manual focus ring
superior image quality
solid build and feel
great lens hood
CONS:
price $900
somewhat heavy
outside gathers dust very easily
not always as sharp as one would like
sometimes yields problems with blown highlights and shadows
CONCLUSION: 
This is a great lens, although I'm still not sure that I wouldn't have been better off with the 18mm. I'm all about the image quality, and it seems the 14mm might lag slightly behind in that regard. But the extra width and other features make up for the slight difference in sharpness between the two lenses. The images shot with the 14mm look great and they're virtually free of distortion. Manual focusing is very smooth, and the sliding ring that reveals a distance and depth-of-field indicator is a very useful feature. The 35mm is still my preferred lens of the two, and although it is my choice for a walk-around lens, I will be using the 14mm a lot more in the weeks and months ahead. I'm looking forward to seeing what it can do with sweeping landscapes and on the streets. Of course I'll be sharing the results. I don't think I'll be buying anymore lenses anytime soon.
See more on blog.karimhaddad.com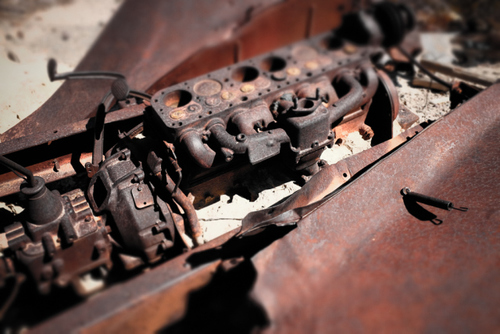 There's no doubt that Fuji has been shaking up the photography world lately. They've come up with some cameras that some describe as retro. I'd call them oddly wonderful. They all have a learning curve and they all have one other thing in common. They are hot commodities. Not everyone is taken with Fuji. Their first efforts in this space came up short in my opinion. And the X line is a bit polarizing. It's like owning a Fiat 500. Some people run up and tell you it's the coolest car they've ever seen. Others think it's stupid. No matter where you fall on that spectrum, you should take another look at Fuji because their second iteration X100s is worth your consideration. I decided to buy the Fujifilm X100S camera for review. I had no idea how hard it would be to try to find one. It was no easy task. The cameras is quickly gaining a reputation as a fun little unit that can be used for serious work. All the usual big name camera stores are sold out of the X100s. But the great folks at PRO PHOTO SUPPLY in Portland were able to get their hands on the last one anywhere and shipped it to me right away. I got the camera Friday, installed the latest firmware (version 1.02), charged the battery and went to work. The basics of the X100s are simple. The camera uses a rangefinder metaphor and looks a little like the famous Leica cameras of old. (Specifically – it reminds me of the M3.) The internals are however quite different. The camera uses an APS-C 16M X-Trans CMOS sensor. (This is a very innovative sensor that delivers extraordinary low-light performance and super clean, sharp images.) There is no other company producing such a sensor and this is just the first place where the X100s is different. The sensor on the X100s (like the one on the Nikon D800e) doesn't have an anti-alias filter. Instead Fuji uses what they call a color filter matrix (whatever that is) to accomplish the same thing. Unfortunately, Adobe Camera Raw doesn't quite know what to do with it – more on that in a  minute. Fuji has also developed a new hybrid viewfinder. Most cameras in this class use an electronic view finder, but Fuji figured out a way to make a cross-over viewfinder that gives you both an optical viewfinder and an electronic viewfinder. It's not only different, it's amazing. It's quirky and takes a few days to get used to, but once I got the hang of it I found myself thinking ("Why isn't everyone doing this?") I prefer an optical viewfinder every time. The camera has a fixed focal length lens (23mm f/2) EFL of 35mm f/2. So in some ways it might be tempting to consider this no more than a point and shoot or pocket camera, but it is much more. And it will only fit in your pocket if you're big like me! Regardless of how you classify it, the technology and the results it generates are both very sophisticated and professional……
See more pictures on photofocus.com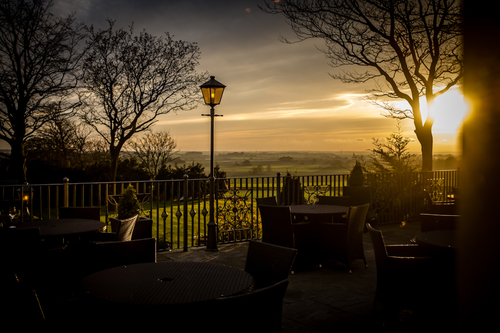 Late last year, I was fortunate to get hold of a Fuji X Pro 1 from Fuji UK for a week and write a review based on my experiences with it. The review was in 2 parts and you can read Part 1 here and Part 2 here. I was so impressed, I fell in love with it, well, not love, but you know what I mean..hopefully! Being so busy in the following weeks, I finally settled down to buy one and heard news of the imminent arrival of the X100s. I decided to hang fire on the X Pro and wait for the X100s. As soon as I could afford it, I sent off for one. After my time with the X Pro 1, it was fairly easy to "get into" using it. However, I simply wasn't expecting or prepared for what I was about to discover. I used it around the house for the first couple of days and just couldn't put it down. I ran the battery flat several times as it was seemingly attached to me! We had a wedding coming up and I decided I loved the X100s so much, I would take it along and see if I could use it confidently in the pressured environment of a full day wedding shoot. Normally, I use a Nikon D3s and mainly a 24-70 2.8 which I l.o.v.e! However, it is heavy, obvious and, well, just big! So my thoughts were…would I be confident to use the X100s over the Nikon? Would it suit our documentary style of photography? What would the reaction of the couple and guests be? Would I feel "less" professional? Would it help with my "tennis/ photographers elbow"??? Anyone other photographers suffer with that? Mine is agony and using the X100s is a blessed relief…..
So, here are my answers, then some images with all the settings for all those who want to pixel peep. As soon as I started shooting the groom prep images, it was hard to stop. it just felt so natural, so "right" and it really did make me feel less obvious. It certainly suits our style of photography, being almost exclusive documentary. The couple didn't really notice it to be honest and it was other guests and "uncle Bobs" who seemed the most interested. In fact, one guest asked me"that's a bit of a comedown isn't it? Not a pro's camera is it?" I just laughed it off and said something about paintbrushes and paper and being able to paint….
I couldn't care less really what people may think or say, as long as the clients trust us to produce emotional and creative documentary wedding photography then a camera is just a tool for me to do that, and the Fuji X100s is a pretty good tool. Is it perfect? Well, have you ever got that "perfect" shot? Is that your fault or the camera's? Oh yea, it will certainly help relieve the pain in the elbow, though I'm not sure it will part of a prescription on the NHS any time soon…imagine that!!  It is a joy to use. I can't help but agree with the reviews by Zack Arias and Bert Stephani…this is the best camera I have used. It's small, feels right, looks right, produces stunning images and feels like an extension of my eye/ mind/ heart/ soul. It's the best, in my opinion, not because of one outright performance factor, but because of the sum of the parts. It really just gets out of the way and allows you to shoot. I had a short street photography trip a couple of days after it arrived and you can see the results on my personal project site A Simple Mind. So much has been the impact so that it has made me think about what my gear bag may contain in the next couple of years. At the moment, I can honestly see us covering complete weddings with a couple of these and maybe an X Pro 1, which I could get for less than the price of, say, a new Nikon D4. The summer is going to go a long way to help making that decision as I use it more and more at weddings…as I'm writing this down, I'm finding it hard to believe I'm saying these things, but there you go. Sometimes, one just knows when something is right, and, for me, the X100s is simply that, right. We'll see what happens over the coming weeks and months…..
See more pictures on ianmacmichaelphotography.blogspot.co.uk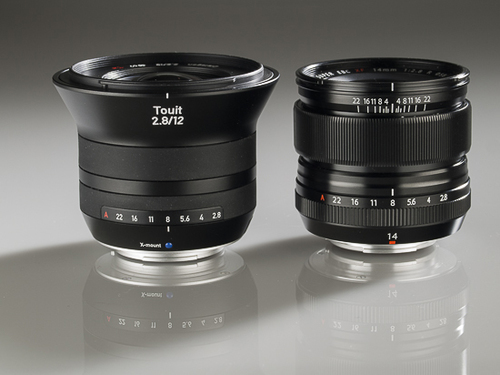 El planteamiento de estos Touit, en versiones Planar T* 32 mm f/1,8 y Distagon T* 12 mm f/2,8 –equivalentes respectivamente a 48 mm y 18 mm de focal en ángulo de cobertura– es en más de un aspecto, atrevido, y especialmente en lo que se refiere a la montura X, ya que Fujifilm ofrece para sus cámaras una línea muy completa de ópticas de también muy alta calidad, que incluye las referencias Fujinon 35 mm f/1,4 y 14 mm f/2,8 (con equivalencias de 52,5 mm y 21 mm respectivamente). A notar que aunque la nueva serie de objetivos Carl Zeiss recibe el nombre genérico de "Touit" por el de lo simpáticos loros tropicales, conservan la clasificación tradicional adicional de "Planar" y "Distagon", y por supuesto la de "T*" por los multirevestimientos antirreflejos. No lo es tanto para el caso de las Sony NEX, para las que en este momento, como ópticas "prime" podría citarse únicamente al Carl Zeiss Sonnar T* 24 mm f/1,8 ZA (equivalente a un 36 mm). Para esta montura, las nuevas focales con equivalencias de 18 mm y 48 mm parecen aportaciones muy interesantes, sobre todo si se tiene en cuenta que Carl Zeiss es la que aporta de forma nativa ópticas "prime" para Sony. Ahora bien, sin indagamos un poco más en los Touit para la montura X de Fujifilm, encontraremos datos adicionales dignos de consideración. El primero es que –en focales cortas– cada milímetro cuenta, y puede haber más diferencia de cobertura de la que pueda suponerse entre los 52,5 mm y 21 mm equivalentes de los Fujinon y los 48 mm y –especialmente– los 18 mm equivalentes de los Touit. Para ello, nada más práctico que las imágenes comparativas que ofrecemos, tomadas bajo condiciones de control muy estrictas…..
See on www.dslrmagazine.com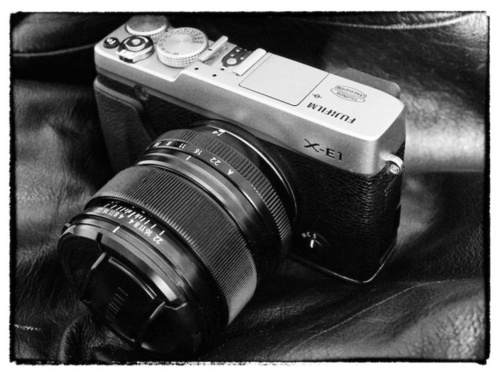 The Fuji XE-1 is one of the most interesting cameras I've ever had an opportunity to use, and it's also one that poses a serious conundrum to its intended audience: serious amateurs and open-minded professionals.  Thanks to Fuji USA, I had an opportunity to shoot with an XE-1, using both the 18-55 kit zoom lens, and one of Fuji's excellent X-mount prime lenses –the wide-angle 14mm (21mm full-frame equivalent) F 2.8 lens.  I took the camera with me on a trip overseas to Switzerland, and shot a wide range of subjects under a variety of lighting conditions, and I came away with impressions that despite the amount of time I used the camera, still haven't quite jelled; I feel as conflicted about the XE-1 as I've ever felt about a camera, and it points to a larger issue that has to do with where digital photography is now, and where it's going, both technically and philosophically. Let's get the basics out of the way first –this is one of the most sensibly designed, intelligently crafted and enjoyable to use cameras I've ever handled.  It's a beautiful camera –the truth is that the aesthetics of a camera are not just a matter of good looks; how a camera looks and how it handles have a lot to do with how you're oriented towards taking pictures, and the way in which a camera acts as a mediator between you and the world around you really is an important part of the equation.  It's not just a matter of technical specifications –yes, it's true that a really skilled photographer can take great pictures with any camera (within reason) but it's also true that just as with any craft, the quality of your tools makes a difference. On that level, the XE-1 delivers, and then some.  It's been described by many in the context of its immediate predecessor, the larger, more expensive X-Pro 1, which unlike the XE-1 has a costly hybrid optical-electronic viewfinder.  The two cameras share the same sensor –a 16 megapixel X-Trans CMOS sensor that uses an unconventional color filter system which is claimed by Fuji to allow better resolution than the color filter system used in most other digital cameras.  The omission of the hybrid viewfinder means that the XE-1 is smaller and less expensive than the X-Pro 1 while at the same time providing all the benefits of the same large X-Trans sensor, and access to exactly the same (terrific) X-mount lenses…..
See on www.forbes.com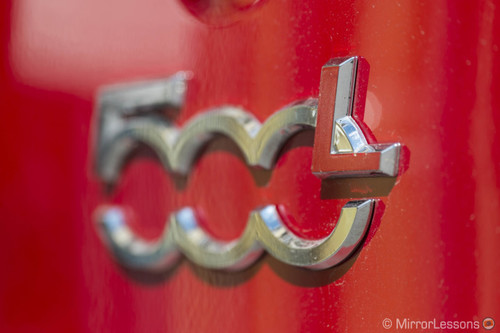 I was given a mere ten minutes to try it, as other people were waiting in line to test it as well, and it was the only sample available. Also, the lens was a prototype, very close to the final version. In that brief time, I used it on an X-Pro 1 and took a couple of pictures around the block. The lens is not too heavy and I find it well balanced with the X-Pro 1 in terms of both weight and ergonomics. The zoom ring wasn't as smooth as others I've tried, but it could be related to the sample I used. Also, the aperture ring, as with other XF lenses, is a little bit too soft and you can inadvertently change the aperture. Since I had such a short window of time, I concentrated on bringing home some interesting shots. I wanted to try the zoom at its fastest apertures but I didn't realize that I had accidentally changed it to 5.6 the whole time I was out with the lens. Anyway, the blame's on me! This lens is the first telephoto lens for the X system and Fuji seems to have made it right: the quality is there. It is very sharp, with a nice bokeh that seems to be more pleasant to the eye than traditional telephoto zoom lenses without the constant aperture like this one. The lens is stabilized and while I didn't try it much, I took a few shot at less than 1/100s and it responded very well. The minimal focus distance is more than acceptable for this type of lens, but don't expect close macro performance here. It is indeed an interesting lens for those interested in chasing animals in the park or for portraits. Its non-constant aperture won't make it ideal in low-light performance. As for the autofocus, the X-Pro 1 handed to me had the latest firmware on it that support this new lens, and that is suppose to enhance the autofocus on the X-Pro 1 as well. Again, 10 minutes isn't enough to judge a lens, but it seems that it possesses the normal Fuji autofocus speed found in the X-pro line, so nothing terribly fast…..
See more on www.bestmirrorlesscamerareviews.com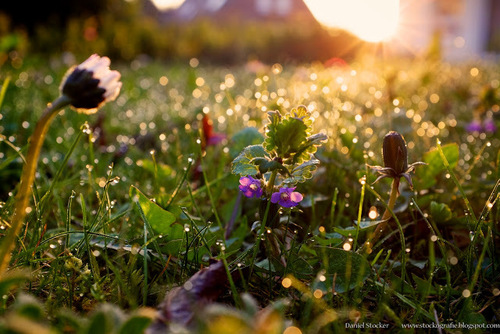 Wow, this year started off as the last one ended. With a big bang and the introduction of Fuji´s all brand new X100S. A lot has already been said about the X100S. Much faster than the X100. Yes the AF speed seemed to be the achilles heal of the X100. Well sometimes it was. But lets just get this right, I was never unhappy with the X100. This was the camera that taught me photography most of all. It gave me quick response of what I had done wright or wrong. Instead of wrong I´d rather say it tough me what I had done not quit so wright. Sometimes a quit not so wright can become a wonderful picture. Anyway, I was never unhappy with the AF performance either. Especially after the many firmware updates which the original X100 had received. And with the latest 1.3 the camera was more than just usable. The AF performance was quite good. It did struggle sometimes in low light conditions but in good light it was fast enough to even capture moving subjects. But it was slow with write speed and it did lock up after taking a shot. What I did not like was the missing Q menu which on my X-E1 is a blessing. Personally this is one of the main features I enjoy most on the X100S. Now what was my reason to switch to the X100S?
Pro:
AF Speed is even better and more than enough for what I use the camera for
Write speed to the card and the ability to use the camera whilst writing
Change of focus mode switch is welcome
MF is now near enough perfect. Split screen image is good but Focus peaking is a blessing.
Q Menu
Change in AF Select point to the scroll wheel is much better
New color filter array from the conventional Bayer patern to the X-Trans
Con:
Focus speed in low light conditions could be better but I am sure Fuji will provide us a Firmware update in the futur which will correct this.
Neutral
Burst in resolution from 12MP to 16MP. I couldn´t care more. Even 10 would be enough for me …..
See on stockografie.blogspot.de
Avere tre giorni di tempo per organizzare e realizzare un test di un obiettivo non è esattamente il sogno di chiunque debba scrivere una recensione. L'idea di essere il primo a poterlo fare però rischiava di essere una tentazione irresistibile e così è stato. Il nuovo Fujinon XF-14 Super EBC è arrivato in redazione giovedì sera, mentre a Milano il tempo cominciava a volgere al brutto, complicando ulteriormente le cose nella pianificazione dei test da compiere entro lunedì mattina, data di riconsegna del nuovo obiettivo. Tolto dalla sua confezione il 14mm ha fatto subito una buona impressione "fisica". Corpo metallico dall'aspetto solido, generoso paraluce e un fermo per la ghiera della messa a fuoco tanto utile quanto ben congegnato. La ghiera che regola il diaframma, invece, è sembrata subito piuttosto lasca e troppo sensibile così come peraltro ci era stato detto dai responsabili Fujifilm al momento dell'invio, spiegando che si trattava di un "difetto" dei primi sample disponibili per i test. Dopo aver passato un po' di tempo a soppesare fisicamente l'XF-14 ho deciso di cominciare dalle odiate foto di "gattini" e simili che tanto spopolano su FB e Flickr e che personalmente tollero poco. Questa specie di contrappasso era però inevitabile: tutto sommato la pelliccia della più piccola dei miei tre mici sarebbe stato un buon banco di prova per capire le doti del nuovo obiettivo almeno quanto a definizione e capacità di restituire i particolari anche più piccoli. Più o meno all'ora del tramonto ho così scattato una serie di ritratti a distanza piuttosto ravvicinata e variando sia diaframma che ISO, operando sempre in priorità di apertura. Le immagini analizzate successivamente hanno fornito un primo riscontro positivo. Come si vede facilmente ingrandendo l'immagine in scala 1:1, il Fujinon 14mm ha garantito un'ottima definizione di tutti i dettagli anche dei più piccoli, come per esempio il riflesso delle ciglia all'interno dell'iride o la trama della pelliccia in tutte le sue sfumature. Al centro l'immagine è perfetta e solo allontanandosi verso le zone più periferiche dell'inquadratura si può trovare una lieve perdita di dettaglio, cui però non corrisponde una caduta di luce. La distorsione prospettica è quella tipica di una lunghezza focale così corta ma non è eccessiva e, gestendo bene l'inquadratura, le linee curve sono quasi invisibili. Per riuscirci, se non si ha un treppiede a disposizione, meglio affidarsi alla "bolla digitale" della X-Pro 1 usata per il test…..
See on fotoup.net
Quella che state per leggere è la sintesi di una prova talmente lunga da essere stata suddivisa in due sessioni distinte. La prima, svoltasi nella tarda primavera scorsa ci ha permesso di effettuare una serie di test di studio standard, la valutazione sul corpo macchina e sulla sua ergonomia, ma anche di mettere alla prova la X-Pro 1 su una serie di lavori come un matrimonio, alcuni fotoreport di una serie di eventi, dei ritratti editoriali e più di una sessione di fotografia per così dire street (una piccola selezione di queste immagini è contenuta nella gallery di questo articolo). E' in questa fase che ci siamo fatti una prima idea precisa della natura dell'ammiraglia mirrorless targata Fujifilm, una macchina nata con l'ambizione di sifdare le reflex, perfino nel mercato professionale, proponendosi come alternativa più leggera e meno ingombrante ma capace della medesima qualità, delle eredi digitali del formato 35mm. In questa prima parte di prova abbiamo valutato tutte le funzioni della macchina, dalla sua facilità d'uso a quella dei suoi menu di gestione, passando per tutte le opzioni messe a disposizione come per esempio la doppia esposizione e i preset derivati direttamente da alcune delle pellicole più famose prodotte da Fujifilm come Provia e Velvia. Visto il look retrò in questa prima fase ci siamo inoltre concentrati sulle immagini in bianco e nero con il duplice obiettivo di verificare le prestazioni di una delle caratteristiche peculiari dell'innovativo sensore della X-Pro 1. In questi test sono stati valutati in ugual misura sia i file JPG prodotti con i diversi preset BN, sia i file RAW per analizzare la qualità del file e la sua capacità di resistere agli stress della postpruzione. Ciò che restava da capire era se, al di là di intenzioni e dichiarazioni marketing, la X-Pro 1 potesse davvero competere "sul campo" come una fotocamera professionale. Per questo, d'accordo con Fujifilm Italia, abbiamo programmato un secondo test, ben più impegnativo e della durata di un mese, periodo in cui la piccola Fujifilm è stata scarrozzata su e giù per gli altopiani turchi in compagnia dell'equipaggiamento reflex d'ordinanza, con l'obiettivo di documentare una serie di siti di interesse archeologico, paesaggistico e artistico, come le valli della Cappadocia e i resti di Efeso, Hierapolis e Aphrodisia…..
See more pictures on fotoup.net
So you're dating this great gal.  She smart, cute, and good company.  She seems to really care for you and gives you most of what you need. You take her everywhere. Your friends like her. You think this could be the one.  Then, one day, her folks invite you over and introduce you to her sister. See where I'm going with this? At first glance, they look just like twins.  If you look closely, the younger sister's hair is done a little different, and she's in slightly better shape. For the most part, however, the differences seem  trivial.  But then she comes over and sits down, and you start to talk.  She got a quick wit. Real quick. Smarter than her sister, clearly, and a lot more insightful. Her tastes are more refined and she can hold her own on any topic.  And man, she gets you like you've know each other forever! She finishes your sentences and laughs at your jokes. You're in serious trouble brother…. And so it is with the Fuji X100s.  So much like her older sister, but with so much more going on beneath the skin. Because this is a romance-rekindled kind of article, a lot oof what follows focusses on improvements on shortcomings over the X100, and things I would still like to see improved.  All of that might give the impression that the X100s isn't a great camera in it's own right. It ain't so.  If this were a stand-alone review of a brand-new machine, without a rich family history, the bottomline would be this:the X100s is the best rangefinder-style camera Fuji has made.  It produces even superb images, focuses faste processes fast and breaks every meaningful barrier to working in low light.  All-around it is all good.  That said, my detailed review follows……
Conclusion
Fuji has momentum, and it's not stopping. While the market for point-and-shoots has been dramatically eroded by smartphones, and APS-C SLRs are under pressure from ever more-capable EVF machines, Fuji has created a vibrant market of retro-yet-ultra-contemporary cameras — like the X100s.  These machines capture perfectly the contemporary ethos of Ihassle-free nstagram-style photography, yet do it in a fully professional package. Work remains to be done on their control-set, but Fuji has made tremendous strides with this innovative line of cameras.  I can't wait to see what they come up with next. In the meantime, let the new street and travel king be crowned!

See on www.luminous-landscape.com