Reviews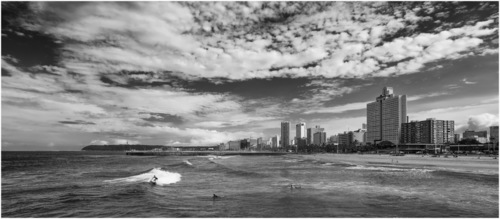 Before I share the following images with you I have to say a few words about the new XF10-24. If you think this lens is small and compact, you'll be disappointed. It is pretty much exactly the same size as for instance Nikon's 10-24 or 12-24 equivalent. However, there is absolutely no way that you can compare these lenses. The minute you pick up the Fuji you will realise that the build quality is on another level all together. It feels as if it was made from a solid block of metal. It is just so perfectly put together. Everything works so smooth it is a total pleasure in the hand and balances just fine on my X-E2 with the optional grip attached. Both in size and weight. I have to say that with every new lens Fuji releases the quality gets better and better…….
See more pictures on mworsdorfer.blogspot.de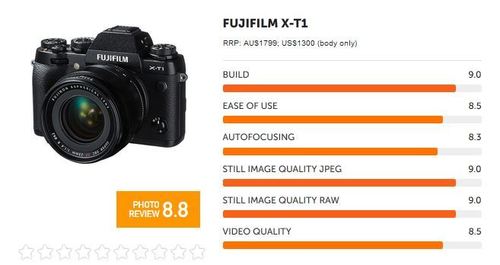 The price tag will put the X-T1 beyond the reach of the casual snapshooter, which is fine as this is a complex camera that is best suited to professional photographers and serious enthusiasts who are prepared to utilise its manual controls. There's no fully-automatic shooting mode at all. As with other X-series cameras, the camera can be operated in programmed AE mode by setting the shutter speed dial and lens ring to the A positions. Moving one of these on or off the A position sets the camera into either shutter- or aperture-priority AE, just like the classic rangefinder cameras. Moving both provides full manual control. This isn't a camera for the technologically-challenged user. Those who are up to the challenge, however, are likely to be well rewarded. The camera has six programmable function buttons that can be set to provide quick access to any one of the following controls: advanced filters, AF mode, aperture settings, auto sensitivity control, bracketing, custom settings, depth-of-field preview, dynamic range, face detection, film simulation, focus frame selection, image size, image quality, RAW/JPEG toggling, self-timer and wireless options. Accessing some settings requires other controls to be set in specific ways…….

See on www.photoreview.com.au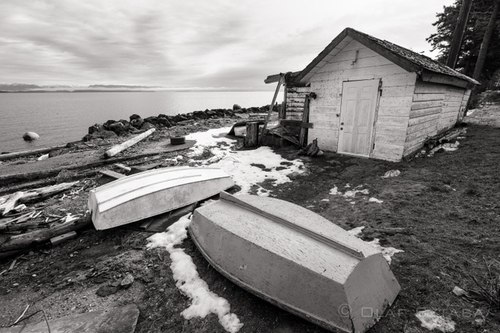 In the past I shot with zooms but my main arsenal is now prime lenses. I believe that not only do primes offer superior quality (with a few exceptions) and portability, but most importantly they allow you to think creatively. Some of the legends of photography shot with one lens their entire career; others "limited" themselves to two, maximum three lenses. This way there were able to train their eye to see and compose, which eventually led to superb work. Therefore, when Fuji was kind enough to let me try a brand new Fujinon XF 10-24 F4 R OIS lens, I approached the subject with a dose of zoom hostility and prejudgment. As a fan and heavy user of the superb XF 14mm F2.8 R lens, I wondered if I would ever enjoy this much bigger and heavier addition to the Fuji X-series line-up. On paper there is not much difference in focal length between 10mm and 14mm, some would argue. WRONG! In a wide-angle world, it makes a considerable difference. And for a serious landscape photographer, the wider you go, the more impact you create. Of course this is assuming you know how to craft grand vistas with such a demanding tool…….
See more pictures on olafphotoblog.com
For most of my recent career I have made much of my living with an 85mm f/1.4. I love that lens, it has been updated and remodelled by the manufacturer but I hold onto my original, it holds sentimental value. It has shot commercially on three continents and produced some of my most popular images, in short I love the 85mm focal length. Since moving back to the UK from the US my life has changed somewhat. I teach now and also no longer regularly shoot commercial fashion or portraiture, now my love is extended projects (whether you call them art, documentary, it's a process of love and exploration and enriches my soul more than commercial fashion). I still shoot fashion and portraiture, heck, I teach it, but it's not now my mainstay. So, surely the 85mm focal length is now forgotten? That focal length is a portraiture lens right? Humbug, a lens is a tool, certain focal lengths have "historical" context but all lenses are tools for our vision and imagination…….

See on draigphotography.com
The last few years have been an exciting time for digital photography. New cameras are coming on the market faster than ever; websites, blogs and Internet forums are busy comparing technical specifications and the latest sensor technology (we take some of the blame). When we meet people interested in photography, they almost always ask me the same question: Which camera do you shoot with? Which one would you recommend? Interestingly, most people never ask about lenses as if they were just an accessory. I am not surprised, though. After all, it has been known for a long time that amateurs get excited about cameras and professionals about lenses. Fortunately, since the start of the X-series, those who care about the art of seeing have had plenty of reasons to be excited. In the last few years we have witnessed a number of new camera systems. While some of them offered quite capable cameras, the majority of them had one thing in common – they lacked prime quality lenses. You don't need to look far. Even old players such as Nikon, a company that you would expect to rule, lacks high quality prime lenses for its APS-C offering……
See more pictures on olafphotoblog.com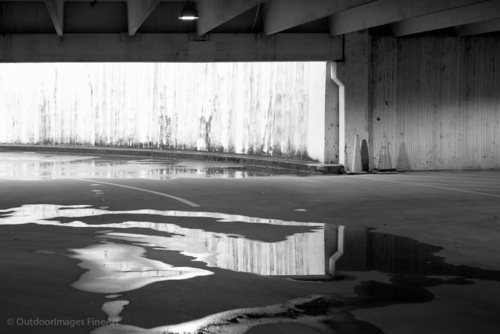 You don't always know if you made the right decision until sometimes well after you made it.  This was the case with the Fuji X-T1.  I already had an X-Pro1, and X100s and an X-E2.  Why did I want an X-T1?  I labored over that thought for a few hours the day the newest Fuji body became available for pre-sale.  I ultimately decided the purpose of EBay was to trade up camera equipment. Somewhere along the way, EBay decided they could sell so much more…
So after nearly 18 months of using my X pro 1, I decided to purchase a second Fuji mirrorless body. My original choice was the addition of the Xe2, as I had a play with one whilst out on a Landscape tuition day. I had been very impressed with how responsive it was. Then Fuji made the announcement in late January about the new Fuji Xt1. Having read everything there was to read about the new camera, I bought one along with the 18-55 mm zoom. First impressions are that its a well made piece of kit, as per the usual Fuji standards. It still keeps it's retro coolness, very good build quality, nice weight, great feel, and those dials, wow! super impressed. Startup response is good, the EVF is fantastic, no lag at all. I like the superwide view mode. Perfect dioptre adjustment, something I sadly missed on my X pro 1, where you have to buy screw in dioptres that eventually unscrew and you spend another few pounds replacing it. The viewfinder is really excellent with some excellent tricks up its sleeve, like dual focus zones for manual focus. Shoot in portrait view and the viewfinder changes axis. All good. The dials I find are ideal, people have compalined about the fact you have to press a button to twist the ISO, no big deal. They would moan even more if it just span round on its own. I also like the stiffness to the exposure compensation dial cannot really knock that out of place, well I haven't so far. Alll in all the top plate setup is very nice, the dials have a nice expensive feel, and a positive feel when you alter them. My one gripe about the top plate setup is the video on button which sits just to the right of the shutter button, is very easy to knock on. Then you realise your shooting video. I suspect a firmware release will hopefully have a disable video in the menu…….
See on www.thebigpicturegallery.com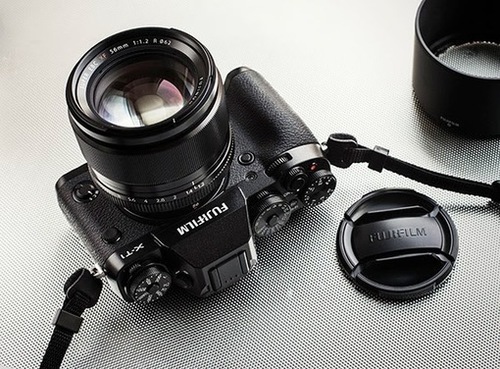 Conclusion:
In terms of both its optical quality and quick, silent auto focus this is probably the best lens in the entire XF optical line up, and that is saying a lot because the Fuji lens line up is quite impressive. Rarely do you see a lens perform this well at a maximum working aperture of f/1.2. On top of all that, and unlike other full frame counterparts of this focal length, the XF 56mm is comfortable to hold and does not seem to dwarf even the small X-E2. If this lens is a sample of what is to come with future pro lenses in the Fuji lens lineup, I say: bring them on and the sooner the better……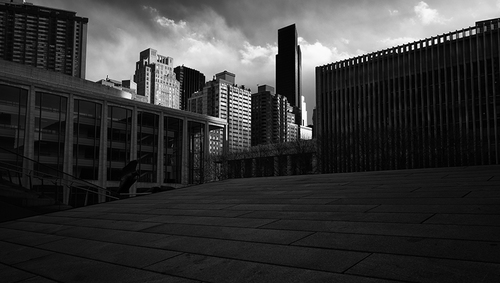 Now, first off, there have been reviews of this floating around by Fuji professionals who have had the camera for a period of time before the official release. But, being one of a mildly disturbed group of childishly obsessive adults, I was lucky to be in the first wave of purchases. I actually picked up the XT1 from Service Photo in Baltimore on the way to NYC for a presentation. So, I took it out of the box and started shooting immediately. So, on a more visceral level, let's have look at what the camera feels like and how it operates in the field, as well as specific features that I like and what may need improvement. Ok, to get started…..I LOVE this thing! When you first pick up the camera, it has a solid feel and sits well in hands. People with larger hands may want to add the vertical grip for about $250 to have more to grab on to. Also, there is no L-bracket made for the XT 1 as of yet, and the earliest ETA for Really Right Stuff is a few weeks…….
See on tonysweet.com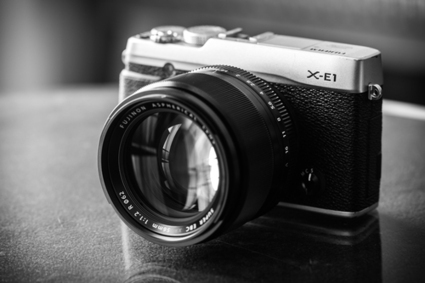 Conclusion
Fuji just keeps knocking them out of the ballpark and this stunning prime is no different.  The build, the feel, and the optical quality of the Fuji 56mm 1.2 R are simply top notch.  You toss in the fact that it's under $1000!!!  Unbelievable!  If you want a super fast 85mm equivalent prime…don't think twice about this beast!  If you don't know what chromatic aberrations are, don't worry about buying new gear just yet, you have things to learn first grasshopper…….
See on sebimagery.com