Reviews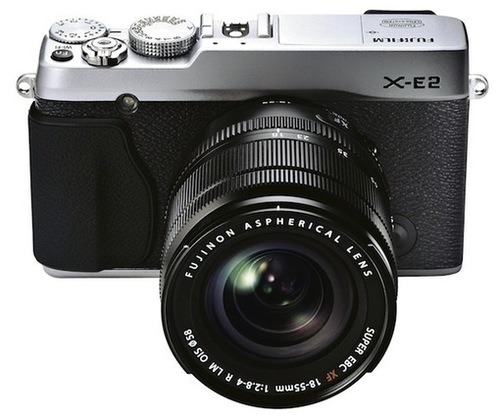 …. Fujifilm remains true to his line: The Fujifilm X-E2 carries not only a dress in retro style, also service and features are strongly oriented towards a traditional rangefinder camera. Who the aperture rather uses a classical aperture ring on the lens adjusts as a vile rotary knob on the camera is the right place at the X-E2. Who but a photo booth investigated everything decreases a possible, will not be happy with the Fujifilm X-E2 – simply lacks fully automatic and scene modes. Compared to its predecessor the Fujifilm X-E2 has improved only moderately but decisively: The auto focus is much faster now. The continuous shooting speed may be slightly increased, and the display will now trigger befitting to high. The image quality of X-E2 is very good, even excellent in some areas. The Fujifilm X-E2 must let a few feathers, but the overall very positive impression hardly detracts only in color accuracy and input dynamics. These certainly also contribute to the outstanding and bright kit lens, which is an ideal partner for the somewhat bulky camera….

See on www.wiselyguide.com
I like my X-E1 it has really amazing image quality, but it is not trusty because the camera has shutter lag and LCD/ viewfinder lag(slow refresh rate which especially at night or low light situation) which cause me some trouble in shooting at night which is the time I do my photography most of the time. When Fuji came up with the X-E2 which promise to deliver better autofocus and also fix all the flaws from the X-E1, so that I bite the bullet and give it a try. This is a review base on user experience for street photography or daily use. Some of the shots are for the review only, for my best photography, please visit my Flickr. All photo process from Adobe Lightroom 5.3. Color samples have some basic slider adjustment and without any colour enhancement. Black and White samples are processed with VSCO film Tri X 400- preset without grain and added black. First of all, I want to inform a couple useful addition for the X-E2…..
See more pictures on edwardphotos.blogspot.de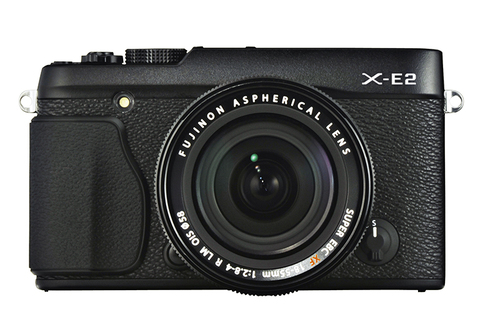 …the Fujifilm X-E2 is a very well equipped for the enthusiast photographer it's out to target and in many ways it's the camera we wish the X-E1 were all along. Naturally, as with most replacements, Fujifilm has successfully addressed the concerns we picked up on in our review of the X-E1, these being the ageing 460k-dot, 2.8in screen and the accuracy of autofocus in low-light. Though the newly developed autofocus algorithm has improved things, it hasn't dramatically changed the lock-on speed, which remains slower than its Olympus and Panasonic rivals in the compact system camera market. Wi-fi is perhaps a given on most new models today, and even if it doesn't meet everyone's needs, it's good to see Fujifilm keeping up with the direction wireless technology is heading. That said, the Fujifilm Camera app is a long way behind others in terms of its functionality. It's not the most intuitive app to use and we'd like to see it offer wireless image capture like many other manufacturers apps. What we must remember though is that this is a chic, retro camera modeled on the rangefinder-type of camera from years gone by, so it's the image quality and hands-on experience that's ultimately key. Once familiar with the ins and outs of its operation, the solid build quality, superb handling and excellent button placement add up to offer one of the best user experiences there is…..
See on www.whatdigitalcamera.com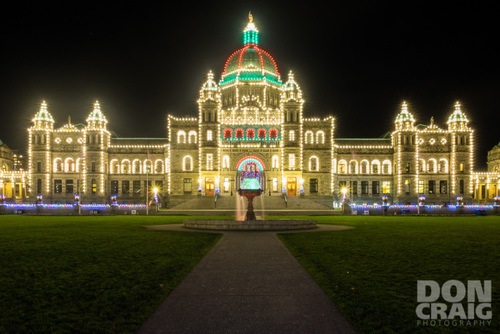 Since writing a review, of sorts, of my first impressions of the new X-E2, I have had a chance to shoot extensively with the camera. In many situations and with every XF lens, except the 23mm and 27mm lenses. This experience has solidified my first impressions and further impressed me with this camera, but also with what Fujifilm has been doing with the X-camera family. For work, I have been using the X-E2 in a number of ways and with both zooms and two or three primes. Relying more and more on the OOC JPEGs, means that I have to get my exposure and white balance settings right before I shoot a job. That is one of the reasons I appreciate having two Fn buttons now. With the X-E2, I have one Fn button set up for WB and the other set up for multiple exposures. So, one is for work and the other is for play! Another feature that let's me reliably shoot JPEGs for work now is the exposure preview. Since I was shooting without flash for all of these events, I kept the preview exposure in manual mode turned on. Switch to spot metering and I had a very good idea of what my final image would look like. If the image looks over exposed, then I meter off of a brighter area. Under exposed, then I meter off a darker area. The result is out-of-camera files that require very little post processing, which means faster delivery to my client and less time spent on the computer……
See more pictures on doncraigphoto.com
One of the drawbacks of pancake lenses is that they tend to be slower than conventional designs. However, with a maximum aperture of f/2.8, this lens is fast enough to suit most photographers and its the compact size and light weight make it ideal for situations like travelling and hiking. It is also relatively inconspicuous, which is excellent for street photography. This lens is better suited to still photography than video because its DC coreless AF motor isn't totally silent. However AF speed was fast on the X-E2 camera the lens was tested on……
See on www.photoreview.com.au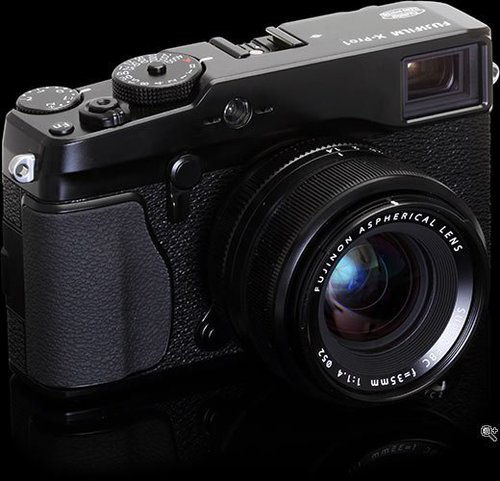 I know this is quite late to write the review on X-Pro1. But I had a lot of enquiries since i owned one. Rather than replying  every time people asking about it, why not i put in my blog so it can benefit everybody.  First of all, I just want you to know that I'm not really into gears. Before having the X-Pro1, I only owned Nikon D60 (new) & D90 (2nd hand) with 18-55mm kitlens & 35mm F1.8. Besides of that, i'm a fan of film camera too, so i had a TLR Yashica 635 and SLR Minolta SRT101 with 58mm Rokkor Lens…..
If I could change a thing on X-Pro1, What is it?
Personally, I would like to change the front lever to its original function in film camera as timer. The switching between EVF & OVF can be programmed in LCD/Eye sensor button. The mechanical timer is good (do you remember the sound of the mechanical timer?, thats "retro" if you could understand me) , but not really reliable for long time run (my minolta has this kind of timer, it still working after about 30 years in the market). However, digital timer will do just fine too. But I'm sure people will love the long forgotten "mechanical timer"……

See on shukurjahar.wordpress.com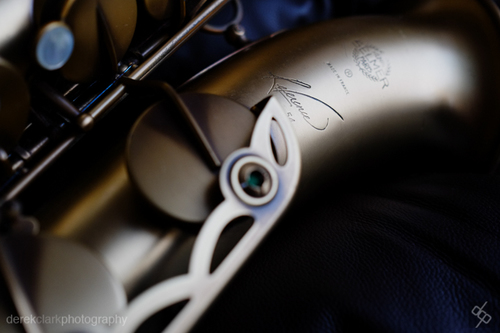 … the 23mm feels perfect in your hands, especially on the X-Pro. But the quality of this lens is just stunning and Fuji has done a fantastic job in producing a lens that is more than the sum of it's parts. The 35mm f1.4 has always had the edge over the other X Series lenses, but the 23mm has a look that is just as special and I can't wait to use it on a real shoot. I'm a documentary photographer and this is a lens to tell stories. You get a great perspective with an old school 35mm, just the right amount of foreground to background without a load of distortion. It's also a lens that you can move in close and still get a great look without peoples faces getting all bent out of shape. The 18mm f2 can be a little wide for my liking, but this new 23mm foots the bill. So the 23mm f1.4 has been worth the wait. The 56mm f1.2 should be out early 2014 and if it's in the same league as the 23mm it will be stunning. I shoot with two bodies a lot and the 23mm on the X-Pro1 and 56mm on the X-E1 will be a great partnership. I'll have more photos from the 23mm in the next few days on this blog as well as Twitter and Facebook. I'll also shoot some street photography and post them on 35mmStreet. I'll leave you with the horn, or rather, two horns. My Selmer Tenor and Yanagisawa curved soprano, two amazing saxophones. If you've got the horn and still not satisfied, take a look at Project Jazz on this here site……
See more pictures on www.derekclarkphotography.com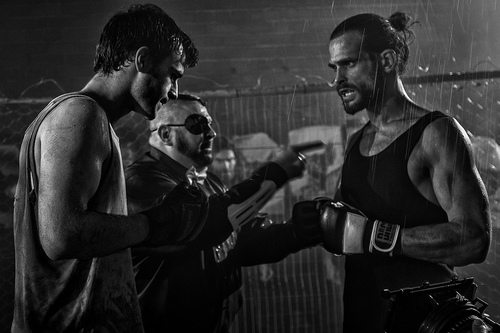 In December 2012 I received my first X100s, a pre-production camera and was tasked to capture some images of Northern Ireland in advance of the world launch in February. As a big Fujifilm X100 fan I was obviously excited to see how the latest release performed and boy did it perform!  I posted my first "Hands on the X100s" post in January and since then little camera has gone literally everywhere with me……

Conclusion:
The X100s is a powerhouse of portability and style. It is capable of capturing images that are sharp with magnetically appealing colour rendition and dynamic range. My X100s goes everywhere, it has captured plenty of images I would have missed  if I was reliant on having a digital SLR system packed. In a split second the camera is ready and capturing images whether it be live music, detailed long exposures, panoramas or just everyday documentary. I pack a second battery, the lens hood and the Lee system but rarely have I had to call on the second battery when on a day shoot. I love the X100s and after a year of shooting it still holds the same excitement it offered on day one. I can't recommend it enough.
See more pictures on www.flixelpix.com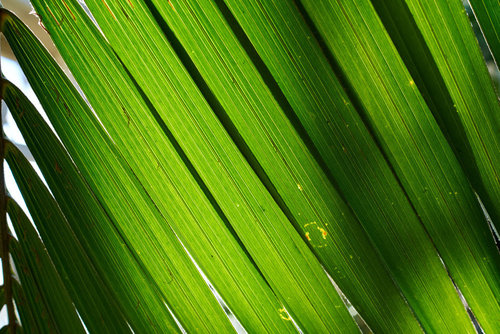 Fujifilm XF Fujinon 23mm f/1.4 R Verdict
Sporting the same field of view as a 35mm lens does on a 35mm camera, this lens should be a popular choice for the wish list of many Fuji X-series camera owners, especially with that fast f/1.4 maximum aperture. The quality delivered by this lens is excellent, in terms of build and optical performance, which makes the £780 asking price seem fair, although not inexpensive.
The Fujifilm XF Fujinon 23mm f/1.4 R delivers excellent image quality with great build quality.
Fujifilm XF Fujinon 23mm f/1.4 R Pros
Extremely sharp stopped down
Very good sharpness in the centre at maximum aperture
Lightweight
Useful hyperfocal scale
Excellent build
Fujifilm XF Fujinon 23mm f/1.4 R Cons
Not as sharp towards the edges of the frame at maximum aperture as you may expect

FEATURES 4.5 / 5
HANDLING 4.5 / 5
PERFORMANCE 4.5 / 5
VALUE FOR MONEY 3.5 / 5
VERDICT 4.5 / 5

See on www.ephotozine.com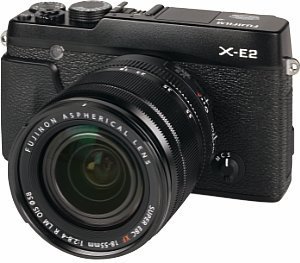 … Fazit: Fujifilm bleibt seiner Linie treu: Die X-E2 trägt nicht nur ein Kleid im Retro-Design, auch Bedienung und Funktionsumfang orientieren sich stark an einer traditionellen Messsucherkamera. Wer die Blende lieber mit einem klassischen Blendenring am Objektiv einstellt als mit einem schnöden Drehrad an der Kamera, ist bei der X-E2 richtig aufgehoben. Wer jedoch einen Fotoautomaten sucht, der einem möglichst alles abnimmt, wird mit der Fujifilm X-E2 nicht glücklich werden – ihr fehlen schlichtweg eine Vollautomatik sowie Motivprogramme. Im Vergleich zur Vorgängerin hat Fujifilm die X-E2 nur moderat aber entscheidend verbessert: Der Autofokus ist deutlich schneller geworden, die Serienbildgeschwindigkeit etwas gestiegen und das Display löst nun standesgemäß hoch auf. Die Bildqualität der X-E2 ist sehr gut, in Teilbereichen sogar hervorragend. Lediglich bei der Farbtreue und der Eingangsdynamik muss die X-E2 ein paar Federn lassen, was aber den insgesamt sehr positiven Gesamteindruck kaum schmälert. Dazu trägt sicherlich auch das hervorragende und lichtstarke Kit-Objektiv bei, das ein idealer Partner für die etwas wuchtige Kamera ist.
See on www.digitalkamera.de