Reviews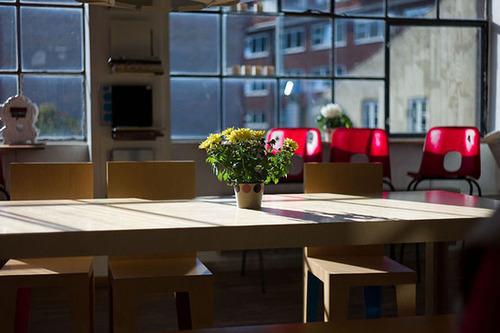 I got the Leica M9 43 hours after the release in New York on September 9, 2009 at 9:09 AM, and since then I've been shooting it a lot. My Leica M9 had shot more than 4,000 frames the first week where (I was doing long assignments every day and shot it on continious) and it has been in the frontline more than the Leica Digilux 2 and Leica R9/DMR ever since. The Leica M9 changed the way I work after a few months back in 2009. I realized I could do erverything with this small camera that I used to have a trolley of Leica dSLR camreas for. It changed my setup from a trolley of gear to a camera over the shoulder. By the time I got the Leica M 240 (also known as Leica M10) in March 2013, my main Leica M9 had shot more than 150,000 frames (or an average of 119 photos a day). I started off with this page a few weeks after I had gotten the Leica M9, and since then it's just developed into a 18+ page long ongoing journal as camera review and user report, written over more than three years of continious use of the Leica M9 as my main camera. If you have just gotten the Leica M9, Leica M9-P or Leica M-E you may find page 12 useful as it contains my most recent settings based on 60,000+ photos taken witht he Leica M9. Particular on this page 1 there is a section about Adobe Lightroom 2 and camera profiles which is not as current as the advice on page 12 that deals with Lightroom 3 workflow…….

See on www.overgaard.dk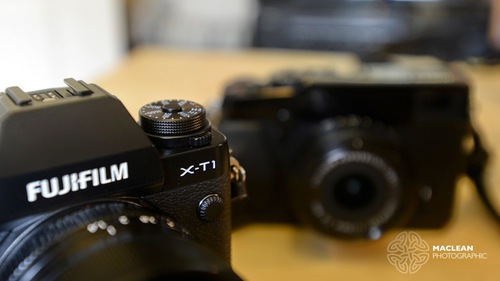 When Fujifilm announced the X-T1 in February I wasn't sure if it was the camera I wanted to complement my existing X-Pro1 and X100 because of it's DSLR layout.  Yes, this is a full on X-Series Compact System Camera, but it is the first with a central EVF (Electronic View Finder) and a DSLR, rather than Rangefinder, design.  Fast forward and on Tuesday 15 April  I purchased the X-T1 and VG-XT1 grip and now here is my first thoughts on owning and using the latest pro level camera from Fujifilm. Ever since getting the X-Pro1 in October 2013 I have been struggling with the reasons to keep the full frame Nikon D800 and four lenses (I sold the D700 and two lenses to pay for the X-Pro1 and four primes). Don't get me wrong, the D800 is a stunning camera and it's 36mp full frame sensor produces the goods when I can be bothered to pack it into the camera bag.  And that's the rub, the weight of the Nikon and its associated lenses, are not worth the hassle when I can get the quality I need from the Fujifilm X-Pro1 and X100….
See on macleancomms.blogspot.de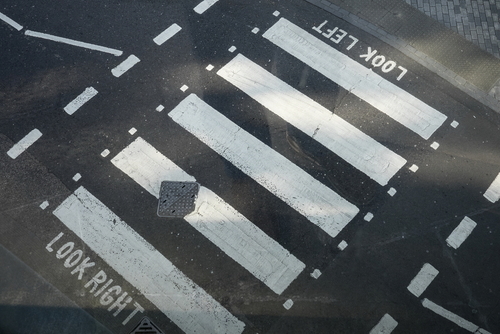 I'm not a big vacation/travel photography type of person. I believe (and recent articles have shown it be true) that taking too many photographs can actually ruin your memory of the scene. You see this all the time, right…people standing in front of an amazing piece of art and instead of looking at it with their eyes, they look at it through the screen of their iPhone. Come on, Man! Anyway, despite my policy on photographing less, and enjoying more, I did (of course) bring a camera to my recent 10-day London and Paris holiday. I travel with a "less is more" approach, and that extends to my camera gear. So, I packed my new Fujifilm X-T1 along with just two lenses: 23mm 1.4 and 18-55 zoom. I thought about bringing the 56 1.2, but decided to leave it at home because it's really a portrait lens, and it's relatively heavy. Overall, I have no regrets with bringing only 2 lenses. In fact, if I had to bring just one lens, it would be the 23 1.4 without a doubt, and I would have been fine. The X-T1  proved excellent, with just a few possible exceptions (more on that below). First, the positives……
See on jeffseltzerphotography.com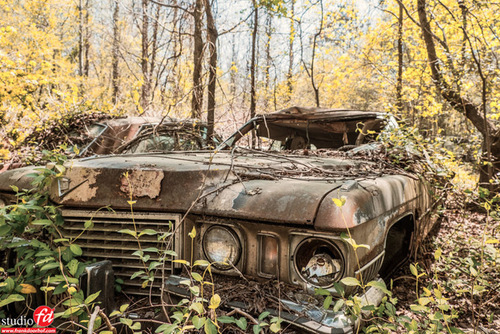 I'm not really a brand person, we use a lot of Apple but I've always said that if I found something better I would switch, well up until now we never did so I guess Apple still fits my needs. Cameras the same thing, I've used Canon many many years (and loved it) but switched to Sony for the sheer dynamic range of the cameras, but let's be honest sometimes you want something a bit smaller, so the search began for the perfect small camera… and I gave up….. to say they were all junk was well…. actually the truth, of course there were some nice ones but in the end I never used them…… that was until I first got to know FujiFilm, wow amazing cameras with a small form factor and finally the image quality we are used from a DSLR, but the X100 only had one lens so… not my thing. When FujiFilm introduced the X-Pro1 and later the X-E1 I was sold. FujiFilm not only knows how to build a camera that brings the joy back into photography but they also know how to build lenses, good grieves those babies are sharp and good, the kitlens gives a new meaning to the word kitlens (normally not that good but this one rocks), and FujiFilm knows how to keep us photographers happy, if you want faster AF don't worry you don't have to buy a new lens… they just upgrade the lens COOL………
See on www.frankdoorhof.com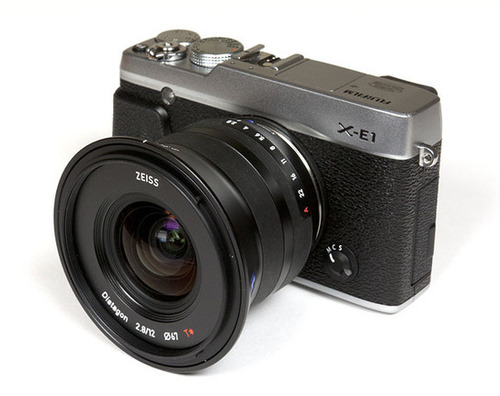 Verdict
Ultra-wide angle lenses are never really perfect. However, within its scope the Zeiss Touit 12mm f/2.8 delivers pretty impressive results. The center quality is great and the border and corner quality are good to very good at mainstream settings. The very low lateral CAs contribute to the high sharpness perception. Distortions and vignetting are usually auto-corrected either by the camera or your favorite RAW converter so you don't have to worry about these aspects from a normal user perspective. However, when looking at the naked raw files, you can spot a few issues. The raw distortions are actually still quite fine at 2% – this is a normal value for such a prime lens and lower than on most conventional zoom lenses for sure. However, the raw vignetting is very high especially at max. aperture. Overall we liked the build quality – and looks – of the Zeiss lens. The incorporated materials are obviously of high quality. However, the implementation of the aperture ring may not be perfect – while it provides distinctive "clicks" you tend to change the setting by (un-)mounting because it turns too easily. Just like on the Zeiss Touit 32mm f/1.8 we weren't totally convinced by the AF but it does an Okay job in terms of AF speed and the generated noise level is quite low. As mentioned we still used an old X-E1 for the test so the AF performance is probably a much lesser issue on the X-E2 and X-T1 anyway. A key question is, of course, how the Zeiss lens performs compared to its nearest rival – the Fujinon XF 14mm f/2.8 R. The Fuji lens is slightly sharper in the image corners at medium apertures but then it's also not quite as wide. These two extra millimeters can make quite a difference. To phrase it differently: the diagonal view angle the Zeiss lens reaches 99 degrees vs 89 degrees for the Fuji lens. Thus if you are after an even more dramatic perspective in your images, the Zeiss may be the more interesting choice…….
See on www.photozone.de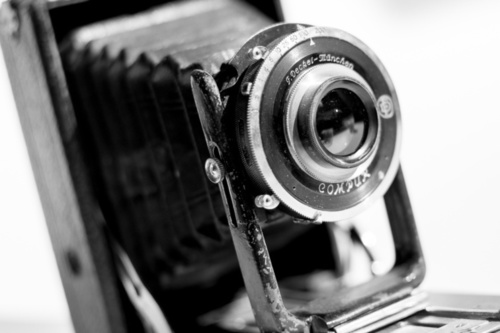 It's nearly a year ago I bougt the Fuji X-E1. I took about 11.000 pho­tos with it in the last year, so it's time for a resumee how it is working.
Before I mostly took pho­tos with a Canon 50Dwith a couple of lenses, namely a Sigma 10–20, a Canon 17−55÷2.8, a 50/1.8 and a 70−200÷2.8. The 70–200 mostly stayed at home because it was too heavy. The rest was car­ried around every hol­i­day, using mostly the 17–55, some­times the 10–20. The cam­era is great, the lenses are good, but it is heavy stuff and being past 30 it got on my back. So I decided to try the Fuji X-E1 and only the 18-55mm Kit lens for a start. It was sup­posed to become a light travel cam­era, used when I did not want to carry the heavy machinery. It turned out to be the best cam­era I have used since the days of film. I immedeately liked the way you set up stuff: there is a time dial, aper­ture is set via a dial at the lense and that's it. Auto ISO or just fixed ISO is selec­ted via the eas­ily access­ible Q-Menu. The set­tings you change are all included in the Q-Menu, access­ible with a simple key press. In the begin­ning Auto­fo­cus was slow. Pain­fully slow. And then the firm­ware updates came in. Kai-Zen at it's finest, Fuji seems to really care about the cus­tom­ers who already bought a cam­era. New firm­ware for the lenses, new firm­ware for the cam­era. And each time it improved some­thing, not only some new fea­ture nobody needed. Except one thing (the beep at the last update) everything improved with an update. In the mean­time the Kit Lens has been joined by the 14/2.8 from Fuji and by an older Canon FD 55/1.2 with an adapter. I some­times miss a tele­photo lens and star­ted think­ing about the 50–200 from Fuji. But on the other hand, I rarely use a tele. The X-E1 has been with me in a lot of situ­ations I would not have car­ried the Canon gear. Using only the kit lens cov­ers about 90% of my pho­to­graphy needs. The wide angle is nice, but with the pan­or­ama func­tion most of the time you do not even need a wide angle……
See on nils.mipi.de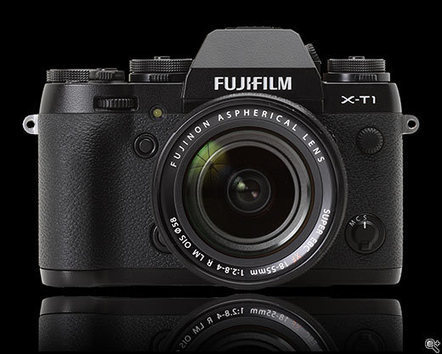 Overall conclusion
The X-T1 is Fujifilm's most ambitious camera to date, and we'd have to say, probably its best. Its relatively compact, well-built body is peppered with dials and switches which give direct access to all the key photographic settings, encouraging you to take control of the picture-taking process. The huge high-resolution electronic viewfinder is a joy to use too, offering an excellent preview of how your images will turn out. Autofocus is impressively quick, and the X-T1 is one of the first mirrorless cameras that can properly track focus on subjects moving towards or away from the camera. Image quality is excellent; we've long been fans of Fujifilm's JPEG colour rendition, and the X-T1 doesn't disappoint. Colours are natural-looking, with consistently well-judged white balance, and skin tones in particular are nicely rendered. High ISO noise is well-controlled too. Autofocus hasn't always been Fujifilm's forte, but the X-T1 is markedly improved over its predecessors. It may use the same sensor and processor as the X-E2, but new algorithms mean that it can now track focus on a subject moving towards or away from the camera, even when set to shoot at its fastest framerate. We've been quite impressed by how well this works, although you do have to keep your subject in the central region of the frame. Interestingly, even when set to Release Priority, we've found the camera prefers to slow down and deliver more in-focus frames, as opposed to taking more out-of-focus shots, which we think makes perfect sense. One point we do have to make is that the X-T1 is nowhere near as good a movie camera as it is for shooting stills. Manual control is limited, and video image quality is unusually poor. It's OK for casual use, but if high quality video is high on your list of priorities, you'll probably want to look elsewhere…….
See on www.dpreview.com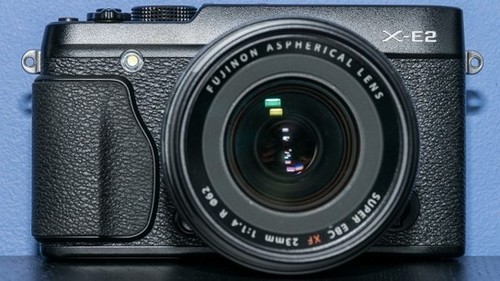 There was a time back in the mid-1970s — around about the era of the Canon AE-1 — when photography was simple. Automatic exposure made taking good pictures easier than ever before, and cameras were getting cheaper by the day without sacrificing design or build quality. Some time in the new millenium, with the birth of mirrorless, things got complicated, and cheap cameras felt cheap. The Fujifilm X-E2 is a breath of fresh air — it's easy to use, and built very sturdily, but doesn't skimp on cutting-edge features. The Fujifilm X-E2 was preceded by the X-E1, which laid the groundwork in terms of a compact mirrorless camera with Fujifilm's X lens mount, its novel X-Trans APS-C camera sensor, and offset electronic viewfinder. The X-E2 takes all of the learnings of the X-E1 and improves on them, adding new features, refining existing ones, and generally smoothing out any bumps in the road that the initial iteration may have uncovered. As electronic-viewfinder, interchangeable-lens (EVIL, natch) cameras go, the X-E2 doesn't break any rules. Take the lens off, cover the branding, and Fujifilm's mid-range snapper could equally well be a Panasonic LUMIX or a Sony Alpha. With dimensions of 129 x 75 x 37mm and tipping the scales at just over 350g including its 350-shot-rated rechargeable battery, the X-E2 isn't tiny, but at the same time it's a hell of a lot smaller than any digital SLR or DSLR-style camera……
See on www.gizmodo.com.au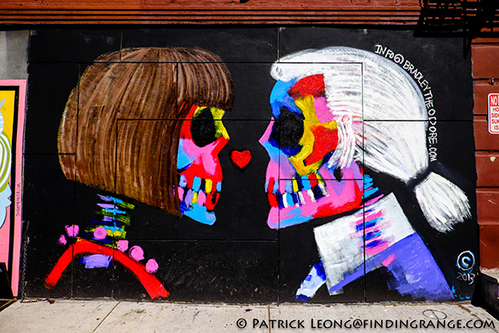 Fuji X-T1 Verdict:
I've been using the X Series line since the X100 days, and thinking back, it's quite amazing how far Fuji has taken the system in such a short time.  Not only are there myriad bodies to choose from, there are some seriously high quality optics to accompany the system along with various other third party lenses thanks to the abundance of adapters. The Fuji X-T1 is definitely a departure from the design of previous X Mount cameras in that it has taken the form of a mini retro DSLR over the rangefinder-styled form of past Fuji cameras, and I have to admit, the rangefinder guy in me kind of misses that design aspect. Nevertheless, I think it's this uniqueness in the X Series lineup that helps maintain the magic that makes the X Series special.  Let's be honest, Fuji has been coming out with a lot of different models, and if you ask me, I don't know if they necessarily need to update so fast all of the time.  But the X-T1 is different than some of the other models that were simply designed to refresh an existing model.  It not only looks different, it feels different, which to me, feels like it is something special.  It's the excitement and feeling I got when I first bought my X100, X-Pro1, and X-E1………
See on findingrange.com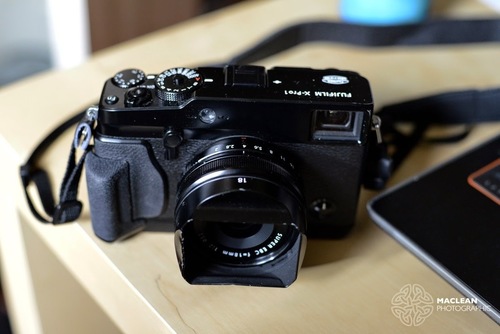 The Fujinon XF 18mm f2R is one of the three original lenses launched with the X-Pro1 in 2012 and was the widest of the trio – 18mm f2, 35mm f1.4 and 60mm f2.4 macro.  Since then there have been a few wide angles lenses added to the X-Series armoury – 14mm f2.8, 10-24mm f4, 23mm f1.4 and Zeiss Touit 12mm f2.8 to name a few – and I feel the little 18mm has become the most underrated gems in the Fujifilm XF lens lineup……
The Fujinon XF18mm f2R is a superb lens and my favourite of the five lenses I own for the X-Series system. Why it gets overlooked in favour of the wider or faster lenses that are available is frankly a shame. I was of the same opinion when I got my X-Pro1 system and thought the 14mm f2.8 would be mu wide angle lens of choice but the reality when I started to use the system in the real world was not as I expected….

See on macleancomms.blogspot.de