Reviews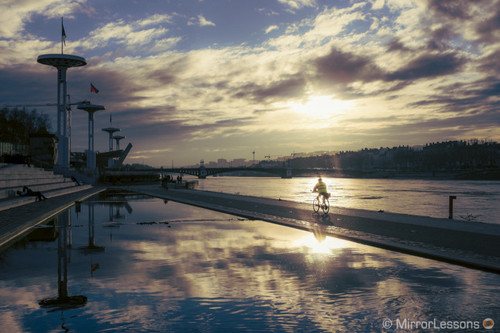 The Fujifilm X100s was a joint purchase Mat and I made when we first began Mirrorlessons. Along with the OM-D E-M5, it is probably the one camera we've talked about the most. And yet, I've oddly spent very little time with it. This is partially due to the fact that Mat frequently has the camera with him for work. I could also use the excuse that reviewing new cameras for the website is more important than becoming intimate with older ones.…. I was much more used to the intuitiveness of Micro Four Thirds cameras like the E-M5 and GH3, with touch screens for easy one-touch focussing and electronic viewfinders without parallax issues. Being a child of the digital age, I've never used an analog camera in my life, so the idea of trying a camera that, despite its digital inner workings, behaved much like a film camera was somehow intimidating…..
See more pictures on www.bestmirrorlesscamerareviews.com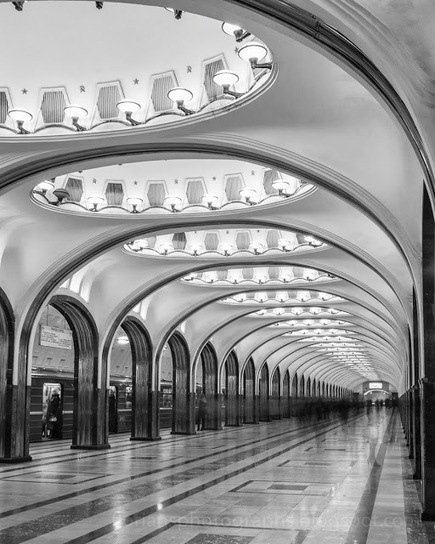 I'm extremely lucky to have a job which allows me to travel to interesting places – most recently I got to spend two weeks in Moscow – and in the past I would carry an entire backpack full of camera gear with me wherever I went. This is a huge pain, especially since there does not exist an ideal camera bag, i.e. one which (1) has space for a DSLR and several lenses, (2) fits my laptop and bunch of A4-sized papers and books for work, and (3) is comfortable to carry on my back for extended periods. In practice, you get to pick at most two out of three. In my case, I have a nice backpack that satisfies (1) and (3), and a fancy airport case satisfying (1) and (2). So I needed something more portable, especially for work trips. I considered switching to a more portable camera system – the Fuji X system comes to mind – but again this involves compromises (not to mention expenditure) that I don't want make right now: An ideal camera (1) has excellent image quality, (2) is very portable and (3) is highly flexible. Again, pick two! My solution is to keep my DSLR system [(1) & (3)] and get a second, portable camera [(1) & (2)]. The X100s fits the bill perfectly. Moreover, it is very pretty, so even my finance minister approved of the purchase :)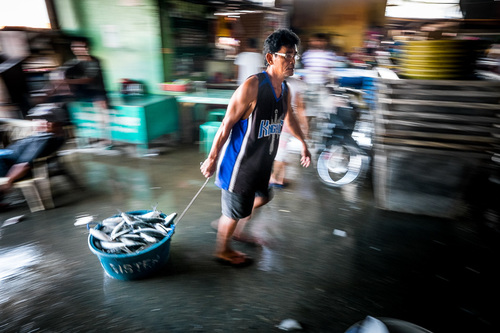 Just days before leaving for Christmas in the Philippines with my in-laws I traded my Canon EOS 5D Mark III for a Fujifilm X-E2, a Fujinon 23 mm f/1.4 and the Fujinon 55-200 f/ 3.5 – 4. If you recall from a previous post I had a few fears about selling my full frame gear and jumping headlong into the X-System cameras. I had heard so much about the X-E2 and how fast the AF was that I decided to risk one 5d MKIII body. I have not been disappointed. In fact, the the contrary, I have been amazed. With only a little over a week or so of use the camera has proven to be quick on the focus and accurate. Is every shot in focus? Nope, but a lot of that has to do with operator error and the lens choice. Using the X-E2 with the 14 mm f/2.8 and the new 23 mm f/1.4 the camera reacts quickly and accurately in most environments. Using the 55-200 mm, well that is another story completely. That lens is razor sharp but incredibly slow to focus. Even in broad daylight it seems to hunt for it's mark. It reminds me a lot of the Canon 85 mm f/1.2 and the troubles that lens had finding its focus…..
See on www.thedigitaltrekker.com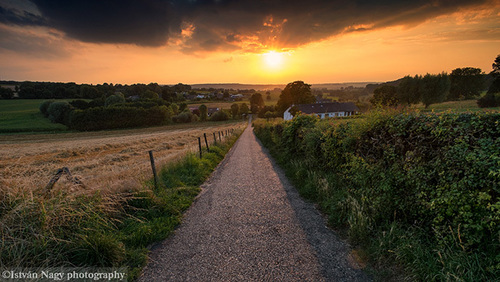 It is not for nothing Zeiss is legendary for their lenses. Zeiss lenses are recognized for their outstanding optical and build quality – the Zeiss Touit 12mm lens is no exception either. The lens provided excellent image quality – especially considering its sharpness, contrast and definition of color – in all use-cases during the field test. All in all, it is an impressive lens that will certainly inspire many photographers with a creative heart and mind. I have noticed only minor issues with the lens during the test period: the lack of distance and depth of field scales, the non-differentiable rings might be not important for many of us. However, the lack of scales can be showstoppers for those who wants to "shoot from the hip" or prefers to operate the camera without switching between the view modes of the EVF. The Zeiss Touit 12mm lens provides a horizontal field of view of almost 90 degree. This angle of view often requires some creativity and getting close to your subject is important to avoid technically interesting pictures with non-interesting content……
See more pictures on www.luminous-landscape.com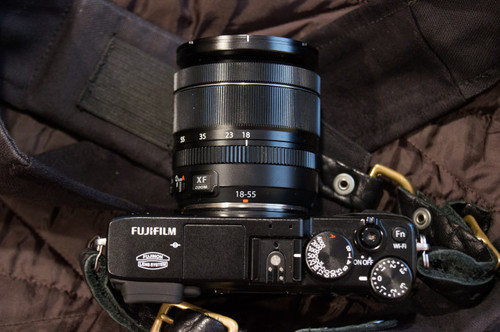 We sang this lens's praises before when we first go the X-E2 in for review because it was unlike any kit lens we'd worked with to date. With a fairly generous variable aperture and an aperture ring, this 18-55mm is a refreshing take on a form that has resided in the doldrums of f3.5-5.6. The lens offers full control in its three rings and two sliders, and it can produce some beautiful images to boot…..
See on www.thephoblographer.com
During my time reviewing units, I've become somewhat of a Fujifilm enthusiast. Having worked with the X20 and X-A1 – and to a lesser extent, the X-Pro 1 – the X-E2 felt like an old friend. More robust than the X-A1 and slightly less so than the X-Pro 1, the X-E2 is the successor to the X-E1, which was released last year. With retro appeal and a 16.3MP X-Trans sensor, the X-E2 can make beautiful images while looking beautiful……
See on www.thephoblographer.com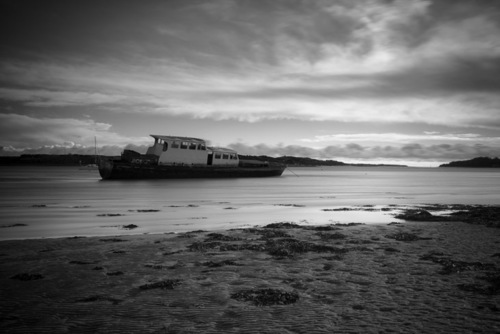 My first outing with the X-E2 involved packing the camera with the 23mm f/1.4 lens, the 14mm and 35mm lenses into my Millican 'Christopher' bag and heading for the stunning County Down coastline.

The Fujifilm X-E2

The X-E2 offers something special. I am constantly amazed by each generation of Fujifilm X camera. The X100 remains an amazing camera yet the X100s still manages to add considerable value. The X-E2 works on the same principle, the X-E1 remains a trustworthy and reliable workhorse yet the X-E2 adds a little extra magic. I packed the X-E2, the 23mm and the Fujinon 14mm wide angle lens…..
See more pictures on www.flixelpix.com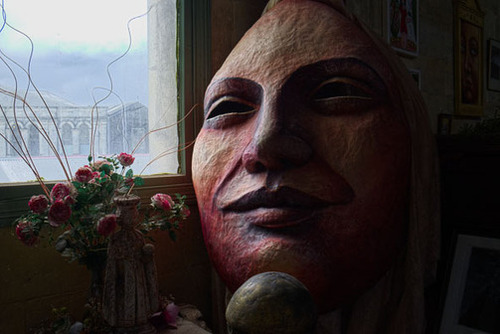 ….Conclusion
While at first this may seem like a midlife facelift for the X-E Series, I would beg to differ. This is not new wallpaper over old cracks. This is a supremely evolved camera which wants to go to work and deliver premium results on par with the Big Boys' Toys, in a size and form factor difficult to take seriously. All the old irks have been sorted out and with a new engine and running gear, this camera is supremely talented and capable. People who already own an X-E1 will see little in the specs to break out their wallets, but I would strongly suggest taking one for a test drive. You will be surprised. Fujifilm as a company subscribe to a philosophy of better pixels, not more pixels. And it shows. For a 16MP APS-C sensor, the results are amazing, easily on a par with full frame DSLRs. At the beginning of this article I spoke of how some cameras lead to Instant Divorce, that others are like arranged marriages, where the couple take time to know each other, but occasionally cameras come along which stop you in your tracks, where you stare at each other Across a Crowded Room and you fall madly in love, knowing you want to be Together Forever. I have my order in.

See on www.thistonybridge.com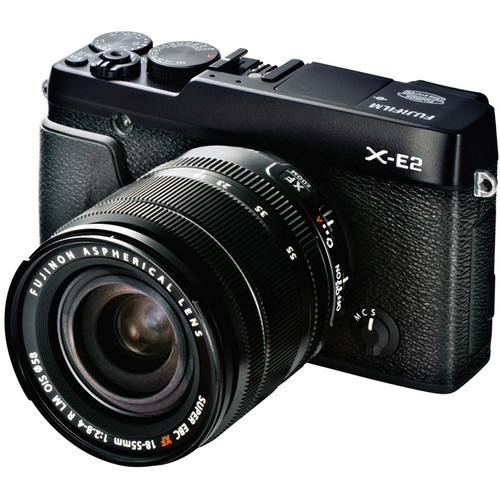 … if you are looking for an x100s with interchangeable lenses or you were disappointed with the X-Pro1 performance then your dream camera has arrived. There's lots to love about the X-E2 as its build quality is excellent, the lens choices are plentiful, and the image quality makes me fall in love with photography all over again. This is an excellent product that I long to own should I decide to buy with my heart instead of my head, but for now common sense keeps me behind a DSLR for at least another generation. If you don't already own a DSLR then I'd say start with this camera and invest in the X mount lenses. If you stick with prime lenses, the AF performance seems to improve so there's a workaround if you are willing to pay the price of more lenses. The Fujifilm X-E2 is an excellent camera that I highly recommend. I also think it makes sense over the x100s as XF 23mm lens will give you everything people love about the x100s with better image quality and the ability to swap to a different lens when you need it. If I owned an X-E2, I'd have to get the 23mm prime in addition to a good zoom…..
See on www.ronmartblog.com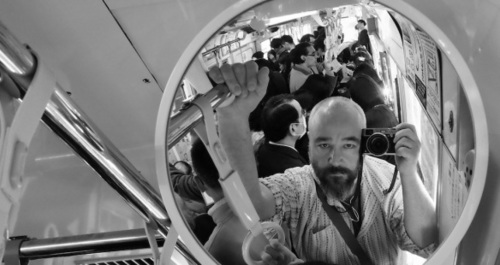 First, a disclaimer: I ain't no expert, nor professional photographer & I make no claims to the absolute validity of anything I say here. I am, however, a reasonably competent average user, so I feel I can speak with some authority to that base, which most probably forms the largest of the X100s users. Also, I made up the bit about three months (tis, for example, now two months since I started writing this). No idea how long it is, but it is longer than a day or two. Around 11,000 frames, if that matters. Incidentally, sorry I'm in most of the photos below, but it's otherwise hard to find photos of the camera. So, onward….