Reviews
Fuji X-T2 Review Summary and End Notes
Overall, the Fuji X-T1 offers an extremely satisfying photography experience. The body represents a compact, responsive tool with uncompromising image quality with an arsenal of extremely high performance glass available to it. While it doesn't boast the highest performance marks in any given category — resolution, speed, compactness of size — the X-T1 truly feels like a photographer's camera, rather than the result of what a marketing team thinks a camera should be. As a result, it's simply fun to shoot with the X-T1. It's well built without feeling like it's made out of precious metal mined from space rocks. The camera does what you want, when you want it. It's fast. The RAW files are gorgeous. The lenses in the X-Series lineup are the kind of glass that beg to be shot wide-open. The Fuji X-T1 is easily the best X-Series camera to date. It offers the most versatility, customizability, and features that trump even the excellent but aging Fuji X-Pro1……
See on www.ishootshows.com
I'm known for being incredibly picky about the gear I use. Photographers tend to say "it's the photographer, not the camera" and they are right in a way. However, the truth is that the camera either does or doesn't allow you to take the photograph which is in your mind. Would Da Vinci have created the Mona Lisa with finger paints? He might have produced something amazing still, but it wouldn't have been the exact Mona Lisa. My view is that most photographers don't push their equipment all that much. They take photos of relatively static subjects in not very challenging conditions. That's very different to my world. I shoot moving subjects in dark and rainy conditions at very low DOF and I really push my equipment to the limit. I don't want my work to be compromised by the tool used to create it. Some wedding photographers work very differently to me too – they might shoot mostly static subjects with flash at f5.6 all day for example, or they might be totally reportage and take only 300 photos in a day – so even within the wedding photography genre you have a massively mixed bag. So … does the Fuji X-T1 compromise my wedding work? Or does it add to it? Read on ….
In April of 2013 while on vacation with my family in Florida, massive camera backpack in tow (admittedly with a 500mm f4 inside) I decided it was time to find a way to diminish the amount of gear i carry to make decent photos. For several evenings I researched different camera brand offerings and one camera truly captivated me.  I had read about it's predecessor a year or two previous but admittedly gave it little thought, let alone seriously contemplate purchasing one.  Now I could see it's niche.  If this camera was small and had great image quality I would be happy to leave home the plethora of gear I had been dragging around with me. Upon my return to Newfoundland my search for a Fujifilm X100s began.  My local camera store wasn't a Fujifilm dealer so my search began elsewhere.  I made a few phone calls.  There seemed to be no stock.  As fast as they were arriving in stores they were being purchased.  It was a promising sign that it was a good camera, but frustrating to someone ready to lay down the coin………
See on roninphoto.blogspot.de
I have a secret to confess… I've been obsessed with Leica for around 9 years.  Completely unrelated, but I've been a photographer for 9 years.  :) I recently had the chance to finally fulfill my dream of owning a Leica… specifically a black Leica M9 that I picked up used along with a Summarit 35 2.5 lens. There's just something about Leicas and rangefinders… I can't even explain it, I just love them.  Maybe it's the history? Some of the worlds best photographers have used Leicas… Cartier-Bresson, Erwitt, Capa just to name a few.  Maybe it's just the lack of automation and options when using a Leica.  Either way, it's just fun to shoot with. You can't talk about Leica's without talking about money. People always talk about how expensive Leica's are and yes, they are eye-watering expensive… unless you're a professional photographer.  (we're not even going to talk about the stupid commemorative limited editions!)…….
Primes versus zooms? It's the great debate among camera equipment enthusiasts, pro photographers, and camera reviewers. I remember this debate in the film era, and it still continues in our digital era. In the 1970′s, primes were superior to zooms, no argument. Zooms got better in the 80′s, but due to their slower speeds, those that needed fast glass still chose primes. In the 90′s, faster zooms appeared, and the image quality divide between primes and zooms became narrower. How about today? Are primes still superior to zooms in the era of digital imaging, especially when many manufacturers are using digital technology to correct many optical imperfections in images? Is there a need for primes, since whatever weakness existed with zooms in the past can now be fixed post production? Let's check out the advantages of both zooms and primes even in our digital era, including the disadvantages. Let's review the Fujifilm Fujinon XF 56mm F/1.2 and compare it with the XF 18-55mm F/2.8-4 R OIS lens……
See on www.bigheadtaco.com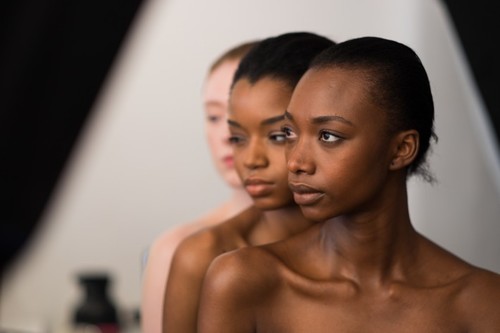 When I got a chance to try the new Fuji XF56mm f1.2 I jumped at it, not just because it was substantially cheaper and lighter than the Canon 85mm f1.2 II I'd played with last year, but because this lens is a clear shot across the bow at Canon and Nikon, with a lens aimed at professional portrait shooters. This was a new line in the sand, but could this thing play with the big boys? This lens has been out a few months now but it's still hard to find because it's in such demand. Early pre-production previews raved about it. When I got my hands on one of the few that became available to market, I shot with it almost daily for a little over 4 weeks to really test the AF and image quality. I wanted to see what 1.2 on an 85mm full frame equivalent gave Fuji shooters. My benchmark was the Canon 85mm 1.2L II which I had access to for 2.5 months last year. It's a great piece of glass but comes at a price, both literally (it's more than double the almost-$1000 Fuji 56mm) and in figurative, weight terms (the Canon comes in at a little over 2lbs, about 4 times what the Fuji weighs). That Canon is a beautiful lens but it starts to get really heavy after a while…………………
See on fstoppers.com
For the past 10 months, I've worked with the Fujifilm X-E2 and a rotating series of lenses. For a long time, the 35mm f1.4 was a mainstay, but I've worked the 18-55mm f2.8-4, SLR Magic 23mm f1.7, 27mm f2.8 and 55-200mm f3.5-4.8. For the past several weeks, I've had the good fortune to also work with the Fujifilm 10-24mm f4, which is a heavy lens for a camera with as small a profile as the X-E2. With a 35mm-equivalent focal length of 15mm-36mm, the 10-24mm occupies a fairly wide focal range with solid results. As the company's first wide angle constant aperture zoom lens, we can expect lots of photographers that shoot landscapes and architecture to take advantage of its seven aperture blades and four aspherical elements. The company also incorporated optical image stabilization into the lens–one of the current few in the series. But at a very steep price, we're not sure it's a lens that everyone needs……
See on www.thephoblographer.com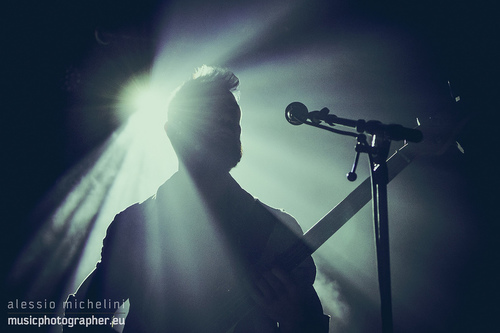 A couple of months ago I had to shoot Corner Boy for Red Bulletin Magazine, and because I could shoot the entire show I tried to bring my Fuji X-E1 alongside with my trusty Canon 6D, just to see how it behaves in such light conditions. While the AF was struggling sometimes and the white balance in some shots was completely off, a good amount of shots were pretty usable, even despite the kit lens – which is an excellent general purpose lens, but not so much for gigs. When the X-T1 came out with better specs, faster AutoFocus, faster buffer, better viewfinder, and many other improvements over my old school X-E1, I wondered if this new camera could do the job. So, I asked to Fujifilm if they could lend me an X-T1 to test it and see if this camera is a viable alternative to a DSLR. To be honest I didn't think I would receive any answer, but to my surprise, they did answer – and they told me that they could lend me a camera for a couple of weeks…..
See on gig-photographer.com
Ethics statement : I am not payed buy Fuji and nor did they supply me with this camera. This review is no way affiliated with Fuji and the views contained are entirely my own. I'm not a very technically minded person. I don't really care for comparison charts and the like. I want the camera in my hands, day to day, while I work, that, for me, is a true test of a camera. So, three months on from getting the acclaimed Fuji X100S, I feel I can 'review' it. I quote the word review, purely because, as reviews go, this might be a little different, and very specific to my job as a filmmaker/photographer for a successful UK band. So, if you want photo's of pretty flowers, wedding couples and/or the Scottish Highlands then you're in the wrong place. For starters, I still cannot put this camera down! I will walk into my office at home and at least once a day, just pick it up and marvel at its beauty. It LOOKS like a camera should look (to me), it FEELS like a camera should feel, it is everything (almost) I want in a camera that I can wear on my hip and snap away happily with all day long, knowing it will perform (if I do!)……
See on www.deansherwood.com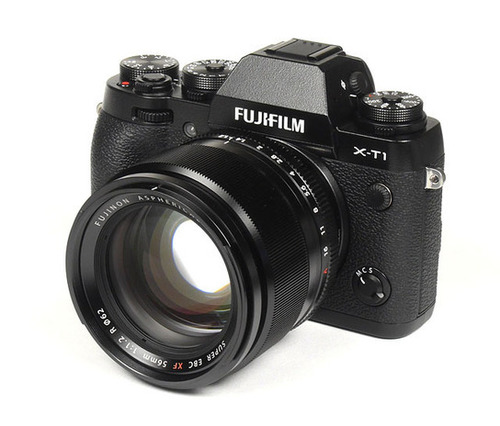 Verdict:
The Fujinon XF 56mm f/1.2 R mimics pretty much the behaviour of the Fujinon XF 23mm f/1.4 R – and that's a good thing really. It combines an ultra-large aperture with high quality results. At large aperture settings the center quality is already pretty high whereas the borders/corners are at least on a good level. The resolution is much more snappy at f/2.8 and images are very sharp across the image field between f/4 and f/8. The very low amount of lateral CAs also contributes to the high sharpness perception. Image distortions are nothing to worry about whereas vignetting can be an issue in RAW images at f/1.2 and f/1.6. However, Fujifilm is relying on image auto-correction so this is usually a lesser issue from a user perspective. The rendering of the bokeh is impressive thanks to a smooth blur and good out-of-focus highlights. There is, of course, some bokeh fringing but that's true for the vast majority of lenses in this aperture class. The build quality of the XF 56mm f/1.2 R is very high and as such in line with the other Fujinon XF lenses. It is mostly made of metal and precisely assembled although we miss a weather sealing which should be standard at this price point. The AF is pretty fast on the X-T1 although the combo is still stays a little short of what we can experience on similar DSLRs-based combos. As already mention, the Fujinon is a bit pricey in absolute terms but high speed simply comes at a price. However, when looking at the results, it is a fair offering and simply also an obvious choice for Fujifilm users looking for an ultra-fast lens for street or portrait photography. Therefore highly recommended! ……..
See on www.photozone.de