Reviews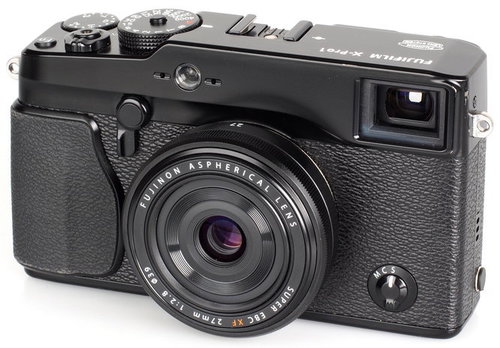 Gary Wolstenholme reviews the Fujifilm Fujinon XF 27mm f/2.8 compact prime lens, with a field of view equivalent to a 41mm lens on a 35mm camera and a bright f/2.8 aperture…
Value for money
This lens currently retails for around £380, which seems a touch expensive for a pancake lens with a maximum aperture of f/2.8. For example, Olympus do a 17mm f/2.8 pancake lens for Micro Four Thirds system cameras that costs around £200 and Sony offer a 20mm f/2.8 pancake lens for their NEX series cameras for around £300.
Fujifilm Fujinon XF 27mm f/2.8 Verdict
Those looking for as compact a lens as possible for their X-series camera have no other option as lightweight and compact as this lens available to them at the moment. This lens delivers very high levels of sharpness in the centre of the frame, and although adequate, the performance towards the edges of the frame isn't on quite the same level.
The price at launch may seem slightly high when compared to established lenses available for other camera formats, but as this lens is freshly launched, that may change in time. However as the build quality of this lens is so high, that goes some way towards justifying a higher price tag.
Fujifilm Fujinon XF 27mm f/2.8 Pros
Great sharpness in the centre
Good build quality
Low falloff and distortion
Low CA
Fujifilm Fujinon XF 27mm f/2.8 Cons
Autofocus can hunt in low light and at close distances
Not as sharp towards the edges of the frame
Loss of contrast when shooting into the light

See on www.ephotozine.com
The Compact System Camera (mirrorless to some) segment is something of an enigma. In Japan and other parts of Asia cameras in this segment now (August, 2013) comprise some 10% of the camera market, and sales are growing. In the US it's less than 2%, and in Europe things don't seem to be much better. Indeed industry statistics for the first half of 2013 paint a dismal picture with declining sales in all segments, though DSLR sales are declining the least. Small digicams are almost dead. CSCs are selling slowly, and entry level DSLRs are the area of greatest growth, or rather shall we say slowest decline. It's not a pretty picture. The great recession of 2008 is still taking its toll. The good times are over (at least for now), real incomes in the US are in decline, and have been for a couple of decades, while half of Europe is in the economic doldrums, or worse. In some cases much worse. Why this depressing economics lesson? Because the major Asian camera companies keep producing more new models, hoping, it seems, to find one that will resonate with the marketplace. Nikon and Canon have made tepid entries into the CSC segment which has been dominated mostly by Panasonic and Olympus,  but with FujiFilm making a strong bid over the past couple of years. Samsung is sadly just an also-ran. The other factor is, of course, smartphones. Young people (and many not so young) have embraced camera phones and social networks, and as with iPods and MP3, find "good enough" to be good enough. Pictures of the grandkids on a picnic, or the giant burger that you eat for lunch now make up the billions of photographs buzzing through the airwaves, and image quality and megapixel count are not just secondary, but mostly not even of consideration. Instagram users don't give a crap about image quality. Of course camera makers have been quick to respond by building in GPS and WiFi systems (espresso makers are next), but the public seems nonplussed. One's pocket phone is all that most people need, with GPS, Wi-Fi, ubiquitous on-line access, high-res screens, gigabytes of storage, and best (and most important of all) multifunctionality that fits in ones pocket or purse……
See on www.luminous-landscape.com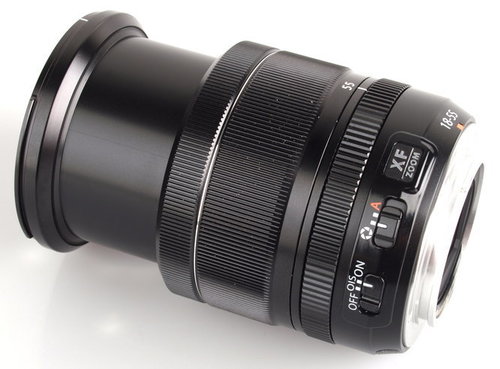 Value for money
This lens currently retails for around £480, which seems reasonable enough for a premium zoom lens with a brighter than normal f/2.8-4 maximum aperture. Around £100 has been slashed off the price since launch and it seems to have levelled out at this price point. As there are currently no third party manufacturers producing zoom lenses for Fuji X-series cameras, Fujifilm has a monopoly on lenses for the system.
Fujifilm Fujinon XF 18-55mm f/2.8-4 R LM OIS Verdict
Overall, this lens is a solid performer, producing images with excellent sharpness, especially in the centre of the image area. Great build quality and handling characteristics accompany the decent optical performance, which in turn makes the £480 asking price seem quite reasonable.
Fujifilm Fujinon XF 18-55mm f/2.8-4 OIS Pros
Excellent sharpness in the centre throughout the zoom range
Good build quality
Low distortion
Quick to focus
Effective optical stabiliser
Fujifilm Fujinon XF 18-55mm f/2.8-4 OIS Cons
Not as sharp towards the edges of the frame
CA levels a little high at 35mm

See on www.ephotozine.com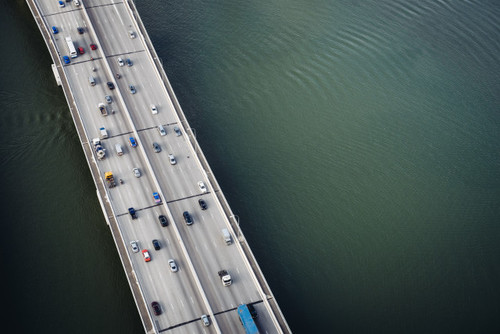 I love reading camera reviews, in particular I love reading reviews that capture the experience and emotion that the reviewer feels when using the camera, something that began when I started reading Steve Huff's reviews several years ago. I actually disagree with those who say "The camera doesn't matter, a good photographer can take great images with an iPhone, etc.". Rather I think that a good camera is one that gives you an operational and mechanical quality that you enjoy, that enhances your emotional attachment to the art of photography and gives you great personal pleasure from seeing the images that it produces. A good camera can do this. I love my iPhone, but its photos do nothing for me. I love my X-Pro1 too, and just looking at the photos that it produces fills me with enthusiasm. The camera does matter, because if I removed the emotions that it instills in me, I suddenly am no longer interested in making pictures.
With the release of Firmware v3.0, I started to reflect on my experience with the camera and how my technique and thought patterns have changed in photography over the past year whilst looking back on some of my favourite pictures from the camera. This is not a review in the traditional sense, but a summary of my thoughts on how the evolution of technology and trends in design can influence an individual's growth as an artist. I will not focus on technical aspects of the camera. As it was released more than a year ago, there is already plenty of information already available on the internet…..
See more pictures on binaryframe.wordpress.com
….
Overall Conclusion
If you've read this far, you'll know that we're very impressed with the Fujifilm X100S, not only because of the improvements that Fujifilm has made to the basic design compared to the original X100, but also in terms of how well it compares against cameras like the Sony Cyber-shot RX1/R, the Nikon Coolpix A and Ricoh GR. Although Sigma and Leica had made earlier forays into this territory, the X100 really made an impact and it's arguable that there might not even be so many compact, large-sensor fixed-lens cameras were it not for its success. The X100S can at least hold its own against the new pretenders. As expected, the good stuff about the X100 is still good in the X100S. Its 35mm equivalent F2 lens is superb, its hybrid viewfinder is supremely useful when moving between different shooting situations and lighting conditions, and features like DR expansion and in-camera Raw conversion work very well indeed. The biggest hardware upgrade in the X100S is its 16MP X-Trans sensor. To be honest, we had very few complaints about the venerable 12MP CMOS used in the X100, and although the X100S produces cleaner (and of course slightly larger) images at high ISO settings, the main reason to get excited about the new sensor is its phase-detection AF pixels. In decent light, the X100S focuses very quickly, usually very accurately, and of course manual focus gets a boost too, thanks to the Digital Split Image focus guide, which uses those same phase-detection pixels. Overall, there's a lot to like about the X100S. The only unequivocally weak area of the camera's performance is in video mode. Although it captures better footage than the X100, the X100S's lack of image stabilization, tinny microphone and tendency to generate psychedelic moiré combine to create an awkward, unfinished impression, enhanced by the fact that you have to enter the drive mode menu to even capture video in the first place. To be honest though, we'd be very surprised if anyone out there is seriously considering an X100S to shoot video. Its design philosophy, feature set and ergonomics are all aimed squarely at still photography, and as a stills camera, within the strict (and obvious) limitations of its design it succeeds brilliantly…..
See on www.dpreview.com
….
Conclusion
I had a lot of fun with this camera. At one point I had the Fuji X-100S, Leica X-Vario and the Ricoh GR all at the same time, and I was a bit overwhelmed as a camera nerd. I couldn't say which one was better than the other. It was like comparing a Rolls Royce Wraith, a Lexus LFA, and a Nissan Skyline GTR. I would enjoy driving each one of them for different reasons. The "best car" isn't always about the most horse power, the fastest top speed, quickest 1/4 mile, or even bang for the buck. I would say the Fuji has the best sensor and hands down, no competition the very unique OVF and EVF (the other two have neither). The Leica has the best lens with zoom, best build and best manual focus. Finally, the GR is the most compact, unique SNAP focus and has the quickest handling. Which camera is the best overall? Yes, its the Fuji X-100S, no question. Now, the best overall doesn't mean it's the best for everyone. A mini-van might be the best overall vehicle, but its not going to fullfill everyone's needs and wants. I'm not calling the X-100S a mini-van…far from it. A DSLR is probably closer to the mini-van analogy (soccer moms and grandparents are now using and carrying DSLRs). The X-100S does everything well, and it has all the features that a street photographer would want, and that retro look that most hipsters want. But if money were no object, and you asked 100 street photographers which camera they would choose, I'm willing to bet 90 of them would pick a Leica rangefinder camera. I would probably choose a Leica MP with a 28, 35 and 50 lens. The problem is, I don't have $20K to spend on a single body and 3 lenses. Instead, my hobby street kit is a Minolta XD with a 24, 28, 45 and 50 lens. We all buy what we can afford and what we budget based on what priority it takes in our lives. The beauty of the Fuji is that it's priced well within the budget of most photographers. That's why it's sold out everywhere. So the best in class for street photography that takes into consideration functionality, size, and affordability is the Fuji X-100S. Considering what the Fuji can do in comparison to a Leica set-up at 1/10th the price, it's easy to pick it as the winner. Yes it has some things that needs improving, like a longer battery life, quicker revival from sleep mode, and faster low light autofocus. But with great handling, an effective OVF/EVF, sharp images, good high ISO performance, and great design and style, the Fuji is definitely best overall in class……
See on www.bigheadtaco.com
…
Die Fertigungsqualität der Voigtländer sind traditionell ganz hervorragend! Das Nokton fühlt sich beim ersten anfassen sehr schön und wertig an. Der Fokus läuft satt und weich und die Blende hat sehr angenehm einrastende satte klicks. Bei der Blende handelt es sich um halbe Blendenstufensprünge, ausser von f1.5 nach 2.0. Das Nokton soll Optisch dem alten 50er entsprechen. Vergleiche habe ich hier leider nicht, weil ich das alte Nokton 50mm nicht habe. Voigtländer hat an der Haptik/Äußerem, dem Objektivbajonett (jetzt Leica M) und an der Naheinstellgrenze (0,7m) Veränderungen vorgenommen. Haptisch ist das Voigtländer wirklich ein Traum. Es macht viel Spass die Optik zu benutzen. Der Fokusring ist wunderbar zu bedienen, nicht zu hart und nicht zu weich. Mit einer 90° Drehung hat man den Fokusbereich von 0,7m bis ∞ durch. Die Blende hat saubere deutliche Einraster bei vollen und halben Blendenstufen (ausser von 1.5 zu 2.0). Optisch ist zu sagen, dass bei Blende 1.5 es schon schwer ist zu fokussieren aber die Lupenfunktion der x-pro hilft hier sehr gut. Mit der FW 3.0 hat ja die x-pro nun auch das Fokuspeaking. Ich gebe zu das ich damit nicht so gut klar komme und das fokussieren über die Lupe bevorzuge. Ich weiß aber von anderen Benutzern die das Focuspeaking als eine gute und hilfreiche Ergänzung sehen….
See on www.qimago.de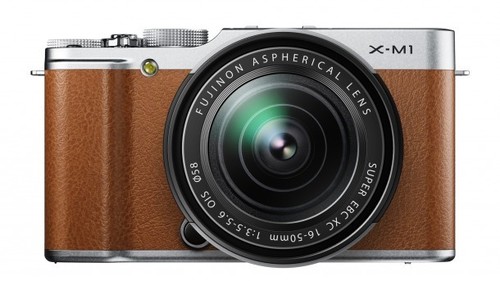 …
Final verdict
When it comes to shopping for a camera like this, although image quality is good, appearance is still very important. If you're willing to part with a large chunk of change in return for something that looks beautiful but still delivers in the image quality department, then you'll no doubt be pleased with the Fuji X-M1. If, however, you're looking for your first camera in the interchangeable lens category, and you're on a budget, this wouldn't be our first recommendation. Although Fuji's lens and accessory range is limited for the moment, it is growing, and we're hopeful that it will continue to grow. It's nice to see Fuji thinking about mass market consumers, and we can hope that the price of the Fuji X-M1 will drop to enable it to compete more closely with rivals from Sony, Panasonic and Olympus….
See on www.ecoustics.com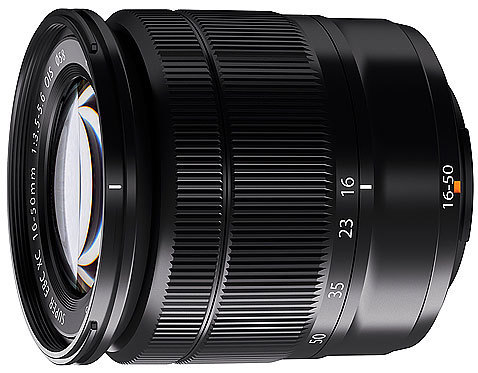 Neben seiner Premium-Linie "XF" (Eselsbrücke: "finest") hat Fujifilm kürzlich auch eine preiswertere Objektivlinie "XC" (Eselsbrücke: "compact") vorgestellt. Während zum Beispiel das XF 2,8-4/18-55 mm R LM OIS 599 Euro kostet, werden für das XC 3,5-5,6/16-50 mm OIS "nur" 399 Euro verlangt – im Kit mit der X-M1 gibt's die XC-Variante gar für nur 120 Euro Aufpreis (jeweils UVP). Möglich wurde das – neben der geringeren Lichtstärke – durch Verzicht auf Metall und Konstruktionsaufwand: Fassung und Bajonett sind aus Kunststoff und statt je zweier erledigt nun je nur eine Linse im Objektiv die automatische Scharfstellung und Bildstabilisierung, und einen Blendenring gibt es auch nicht (die Blendeneinstellung übernimmt ggfs. ein Funktionsrad der Kamera).
Wobei laut Fujifilm auch die XC-Variante besser sein soll als vergleichbare Preiswert-Kit-Objektive anderer Hersteller. Der Autofokus soll dank Schrittmotors und der geringeren bewegten Massen besonders schnell und leise sein. Wobei mir in der Praxis keine signifikanten Unterschiede zwischen beiden Varianten aufgefallen sind. Ich habe aber weder gefilmt noch Sportaufnahmen gemacht.
Fujifilm hat die Kunststoffverarbeitung offensichtlich gut im Griff. Auch im direkten Vergleich bzw. beim Objektivwechsel von XC zu XF und vice versa löst das XC 3,5-5,6/16-50 mm OIS keinen "Plastikschock" aus. XF ist schwerer, und hat einen Blendenring, aber bei Ansetzen und Bedienung des XC kommt keine Plastik-Wackeligkeit auf. Ich empfand das so: das XC setzt man an, und denkt sich nichts dabei (auch nichts Negatives), beim XF freut man sich über die Solidität und das Gewicht, mit dem es in der Hand liegt, und über den satt laufenden Blendenring…..
See on www.photoscala.de
After a 2 year production cycle, Fujifilm upgraded the revolutionary X100 and introduced the X100S. The X100 was the reason I bought my first digital Fuji camera a little over 2 years ago and it has turned me into a loyal customer, also buying the X10 and X-Pro 1. The X100 was also the first camera that I preordered without ever holding it in my hands or reading a single review (there were no reviews at the time I preordered). But now the question for me and countless other classic X100 photographers was: Should I upgrade to the X100S? Fujifilm introduced the revolutionary hybrid viewfinder with the X100 and gave the camera an external control layout of a classic film camera with aperture, shutter time and exposure compensation that can be controlled blindfolded with your finger tips.
But the X100 was not without flaws. While the image quality was stunningly wonderful even in Firmware 1.0, some of the ergonomics were… hmmm… let's say "challenging".
The original FW was lacking some streamlining in the menu and the minimum focus distance before having to switch to Macro mode was almost a deal breaker for me. Especially since it requited the photographer to push buttons 3 times before the Macro mode was activated or deactivated. But most of these issues were fixed with continuous FW updates and the AF plus MF quality and speed was improved over time, too……..
See on www.fujixfiles.blogspot.de