Reviews
There is only one super-wide lens I know of that can remain perfectly sharp into the image corners with a full open aperture, and that is the Nikon 14-24mm f/2.8. A super wide angle zoom is a tough optical design to compute and gets extremely expensive when done right, if it can be done at all. With that in mind, Fuji was facing an uphill battle against the odds with its new XF 10-24mm f/4 zoom lens. Admittedly, it is a fixed f/4 and not f/2.8, but even so Fuji has been raising the bar with each new XF lens it produces. Question is: Can they do it again?….
Summary
Pros:
Solid casing made of metal,
Sensational image quality in the frame centre,
Excellent correction of the chromatic aberration (longitudinal and lateral),
Imperceptible spherical aberration,
Negligible distortion,
Very low astigmatism,
Good work against bright light,
Fast, accurate and silent autofocus.
Cons:
The Fujinon XF 14 mm f/2.8 R is an expensive lens. Its price is comparable to the price of the Zeiss Touit 2.8/12, a device more difficult to construct (because of a larger angle of view) which we tested not so long ago. If we deal with such expensive instruments our demands are very high and every slip-up in our test can be pretty costly. The Fujinon had no slip-ups. It's obvious the exorbitant price is combined with zero tolerance for mechanical and optical compromise. You get a solidly build instrument which is optically excellent and will work very well in practice….
See on www.lenstip.com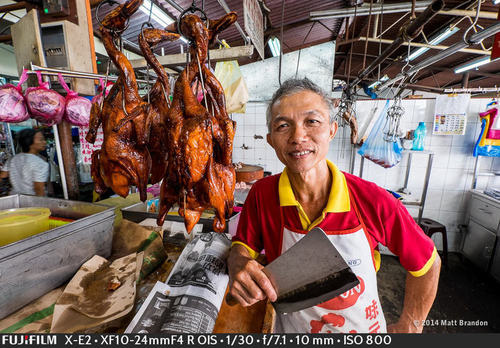 Last week my friends at Fujifilm Malaysia loaned me two of their latest and greatest lenses to play with and asked me if I would share my thoughts. I have been waiting for these two new lenses probably more than any of the other lenses in their entire lineup. The two lenses are the XF10-24mm f/4 R OIS and the XF56mm f/1.2 R. On a cropped sensor, such as the two cameras I am shooting with – the Fujifilm X-E2 and the X-T1 – they represent a full frame focal length equivalent of 15-36 mm and 85 mm respectively. I recently bought the X-T1, but I do not plan to review the X-T1 as it may be one of the most reviewed cameras on the planet, to date. It definitely is the most reviewed Fujifilm camera till now. In this post I want to give my thoughts on the XF10-24mm f/4 R OIS. Later in the week we will look at the XF56mm f/1.2 R. This lens is sold in the USA for around $1,000, but costs a bit more here in Malaysia (I have been quoted RM 4,300 or US $1,300). The build is just like all the other Fujinon lenses; it's metal and built like a tank. Being a zoom lens it doesn't have the aperture markings on the lens barrel like the primes lenses do. I really wish Fuji would figure out a way to do this…..
See on www.thedigitaltrekker.com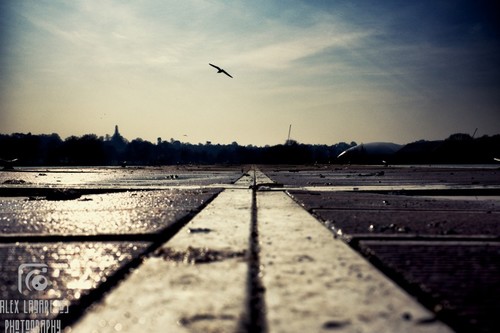 I've had the Fuji x100s for a couple of months now and I think I'm ready to talk about it now. The weather has been awful which has limited my photographic opportunities. I know, a terrible excuse! Anyway, the first thing is the x100s is much smaller and lighter than the fuji x-pro1. It's taken me quite a while to get used to the balance but I've pretty much got my head, or hands, round it.  I actually prefer the feel of the x-pro 1, I like the increased weight and bulkiness of the x-pro, I'm sure it's just because I've been shooting it for quite a while now so I feel that my hands have moulded to the lines of the x-pro……

See on blog.alexlagarejos.com
We got our hands on one of the most popular high end mirror less cameras out there. The original X100 was received with fanfare and now the new version dubbed X100s has the much maligned slow focus problem fixed. Auto focusing is extremely fast and dubbed by Fujifilm as the fastest on any mirror less camera available. A mirror less camera is one that simply does not have a pentaprism and mirror that aids in composition unlike an SLR (Single Lens Reflex). Those are two things that make a SLR camera bulky and without them, you get a camera in a much smaller package like this! his mirror less camera comes with Fujifilm's 16.3 megapixel X-trans CMOS sensor that is used on Fujifilm's higher end interchangeable lens X-Pro1 and X-E1 models. The coolest thing about the sensor on the X100s is the "Lens Modulation Optimzer" function which corrects for aberrations at the lens' widest and smallest apertures. What does that basically mean? SUPER SHARP images at F2…..
See on crashcoursephotography.com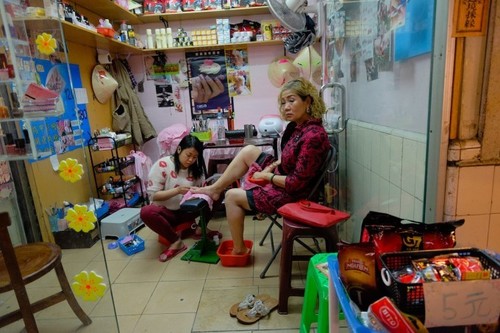 I never do a review for any camera. I also never know how to write a proper review for a camera that I used. I am going to make an exception for this Fujifilm X-T1. I want to share some of my "user experience" about this camera. It is not a technical "review", but it is rather an "experience" to share. Anyway, I was one of your Daily Inspiration #439 with the Fujifilm X100s. My first Fujifilm mirror less camera was the X100. That was the time (2011) I sold all my DSLR gear, and bought the X100 to pair with my Olympus EP3. I have never regretted and missed my DSLR since then. I just hate the size and look of a DSLR. I found the X100 and EP3 was really suited for a non-pro photographer like me. I enjoyed traveling with the lightweight and small size of these cameras in a small camera bag. I know most of the people complaint about the autofocus of Fujifilm X100. I was the one who complaint it too. When looking at the retro out look of the camera, and also the photo came out from the X100, I tried to compromise the slow autofocus with the retro look and the photo quality…..

See on www.stevehuffphoto.com
Fujifilm 56mm f1.2 verdict
The Fujifilm 56mm f1.2 is an easy lens to recommend, most obviously because it's the only game in town if you're after a short and very bright telephoto with AF for the X-system. But that's not to say Fujifilm has rested on its laurels and exploited a captive audience. The 56mm delivers the same great quality Fuji X owners have come to enjoy and expect from the company's prime lenses and is sure to become an essential part of many kits. Indeed it could drive many photographers to the X system who may have previously been on the fence – certainly it makes the X system much more appealing to portrait and wedding photographers than before. With an effective focal length of 84mm, the lens delivers classic portrait coverage, but is also useful for taking a closer look at details. The f1.2 focal ratio may 'only' be equivalent to about f1.8 in terms of depth of field on a full-frame system, but can still easily isolate a subject against a creamy out-of-focus background. And in terms of exposure, f1.2 is f1.2 on any system, allowing the lens to be used in dim conditions without forcing the use of higher ISOs. But it's not just about shooting close subjects with a shallow depth of field – point the 56mm at a distant landscape, natural or urban, and you'll enjoy crisp details across the frame even at large apertures. It'll also play well with the XT1′s superb continuous autofocusing, allowing you to successfully capture shots of subjects moving towards or away from you – so long as you're using the nine central AF areas………
See on cameralabs.com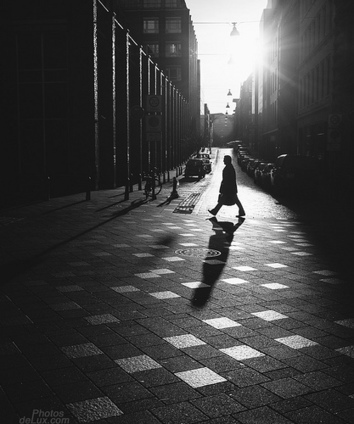 It's now 3 years ago when my camera shop called and told me that they just got a Fuji X100 in and that I could buy it. 30 minutes later I was holding that camera beauty in my hands. I surprised myself a bit by buying a camera that I had never held in my hands and did not read any usability reviews about before I bought it. On top of that I was pretty sure that I would never buy another camera without a full frame sensor since I switched to a Canon 5D / 5D MK II long before. But the Canon's were simply too heavy to always have them with me. I recall a photo tour to Paris where my giant back pack full of DSLR bodies and premium lenses completely wore me out. Towards the end of that trip I was down to one camera body with my 35mm f1.4 lens and the rest of the gear locked up in the hotel room. To go "back" to an APS-C size sensor in order to greatly reduce the bulk of gear I had to lug around with me was all of a sudden very appealing. And a camera that had and optical and electronic viewfinder plus the aperture ring, shutter time and exposure compensation on dedicated wheels and in locations where I used to have them in my trusted analog cameras made the X100 worth a purchase without trying before buying. The X100 was supposed to be my every day casual shooting camera. I still had the big DSLR rig for "serious" jobs. I took my first photos with the Fuji and loved the image quality and color out of camera so much, that I even threw my principle of "never to photograph anything else but RAW again" over board and set the X100 to JPG only……..
See more pictures on fujixfiles.blogspot.de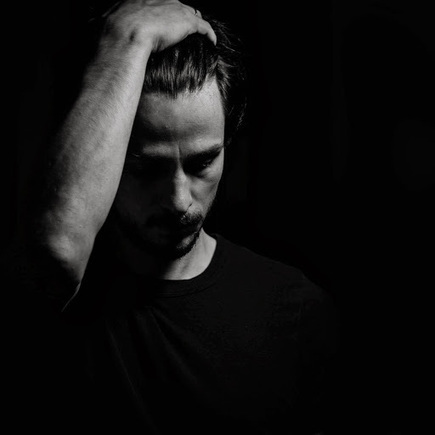 Conclusion
If it wasn't obvious thus far, I LOVE this camera. After waiting a long while for it and reading so many positive reviews I was wondering if the it could stand up to my overblown expectations of it. Turns out it easily does! The camera never leaves my sight. I can take it everywhere I go and not be burdened by it. In fact, I rarely use my Canon any more. I was looking for a smaller camera to go along my DSLR and ended up finding a whole new photographic experience. Not to mention David Beckham has one :-P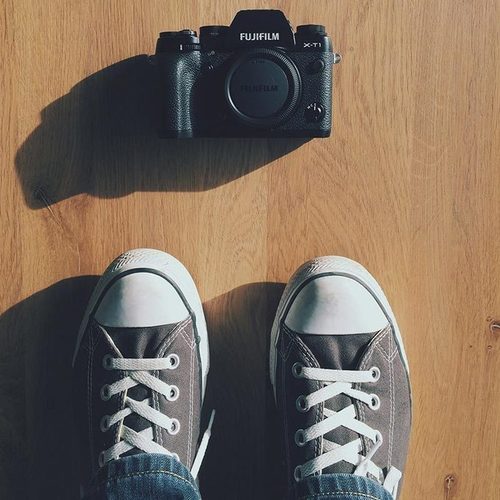 Comme je le disais dans cet article, il m'a fallu du temps pour apprécier à leur juste valeur les appareils de la gamme Fujifilm X. Leur look, dès la sortie du Fujifilm X100 était ravageur mais, les premiers modèles souffraient d'un gros problème d'AF (AutoFocus ou mise au point). Avec le temps, les mises à jour du logiciel interne et la sortie de nouveaux modèles, ce gros problème s'est doucement solutionné. Dès les premières minutes passées avec le Fujifilm X-E2, il m'a semblé que Fuji était réellement à l'écoute de ses clients et surtout les pros. L'AF fonctionnait à merveille. Les défauts des précédents modèles semblaient avoir été effacés. Il y a un peu plus de trois mois, j'entends parler de la sortie d'un nouveau modèle « X ». Look différent, viseur électronique « révolutionnaire », résistant aux intempéries. Il n'en fallait pas plus pour me mettre l'eau à la bouche. En attendant, je prenais goût à l'efficacité du X-E2 et à sa merveilleuse qualité d'image. Etais-je en train de tomber amoureux (c'est imagé) ? Après quelques essais personnels, je décide d'emmener le X-E2 sur un premier reportage. La peur au ventre et le Nikon D4 en renfort (on ne sait jamais). Une fois ce premier reportage terminé, je me rends compte que j'ai utilisé le X-E2 90% du temps…….

See on blog.k-pture.com