Reviews

……
Overall Conclusion
The Fuji X100s is a photographer's camera. It's also a hipster's camera and a dentist's third or fourth camera that they never use. If you want value, this is not your camera. Get an APS-C DSLR – the companies that make them have competed away all their profit margins and you can get a really great, mature, feature-rich camera for a lot less than the X100s. But your DSLR won't look like the X100s. It won't be silent like the X100s. It won't be as small, light, and portable as the X100s. It won't travel like the x100s. It won't shoot street photography like the X100s. But, then again, you can say all that about the other large-sensor-but-small-body cameras out there right now…..
So what are we left with? Well, the Fuji X100s produces as-good-as, or better, images than the majority of those alternatives, and to my eye it's the best looking of the bunch. Add on top of that the most important things: good ergonomics and handling, a good sensor, and a good lens, and you've got a winner. For now. This is a good camera. It takes good pictures. My friends like it. It looks cool. All the cool photographers (some of whom seem to spend more time writing about gear than taking photos) are raving about it. I guess I'd better like it. But is it a DSLR-killer? Hell no. (What are you, high?)  The Fuji Xpro2 or Xpro3 might get there, someday, and until then, I'm waiting in the wings…..
See on www.dpreview.com
Remember when you bought your first digital SLR camera? You thought, "What a piece of engineering!" You opened the box and took the first glance as excitement and joy ran through your veins. No more film, no more limitations and the ability to take as many photos as you want. The world was your oyster. You went through the manual and the number of options, menus and settings left you gasping. While the battery was still charging you were already planning your first photo endeavour. Then you ran outside with your shiny new camera and started shooting like mad. After all, with digital there are no limits. In the evenings you hit the Internet. You were sure you had the best camera on the market. You read all the reviews that were proving your point. But wait, you thought, "Maybe I should get a better lens, a better-rated lens." You scratched together all the money you could and bought a huge, beautiful pro-rated lens. "Now I can take really stunning photos!" you cried. You drove to the nearest park and photographed everything around you: benches, trees, leaves, people, even hydrants. You uploaded your photos, looked at them at 100%, and admired sharpness and dynamic range. Again, you went on the Internet, hit the blogs, forums and ratings and thought, "If only I had a telephoto lens, I could take even more amazing photos." The next day you visited your local dealer and came back with a massive telephoto 2.8 pro-rated. WOW!
But wait! Another question hit you. "How I am going to carry all this equipment?" You ran back to the store and picked the largest and best camera backpack you could afford. Daily you carried the backpack with your expensive SLR and superb lenses and took hundreds of photos. Sure the bag was heavy and the camera overwhelming but you told yourself, "This is the price I have to pay for top quality." You justified an inconvenience. You kept uploading your photos to the computer, then processing and uploading them on the Internet. Next, you repeated your mantra about your camera's superiority. You followed this sequence religiously every day. But despite your best efforts, photography had become an almost robot-like endeavour. Then it hit you. Something was not right! You noticed that others were taking much more interesting photos that were more engaging, more powerful. You went through them, you counted every pixel and you compared. Sure their photos were not as sharp as yours, the resolution was lower, the dynamic range was nowhere near yours but somehow their images were so much better and more interesting. You grumbled to yourself, "It is not possible! After all, I spent thousands on my equipment and I feel I am going nowhere!" You nervously studied the 300-page manual and asked yourself, "Maybe I am missing some settings? If only I knew how to set up…" You fell asleep with the manual as your pillow. Next day in the field you set up a tripod, put your brand new, huge, super-fast lens on your camera, went through your settings, played with all the buttons and you came back home… with even more mediocre photos. Your frustration was growing. Where is the joy? Where is the passion? Should I buy a better lens? Should I change my in-camera settings? Weeks and months passed and you left your heavy backpack at home more often. You became unengaged and uninspired. You started avoiding photography. What a chore it had become! You think, "Maybe that's just how it is. Maybe I am overreacting. Maybe this is the new normal."  The following day you bumped into a kid next door and he showed you a few photos he had taken with his iPhone. You immediately dismissed the quality and told him to buy a real camera but deep down you admired his images, creativity and passion. You went home depressed and discouraged. Then, one day you came across your old friend who was holding a small and interesting camera. Out of respect and curiosity, you took it, looked through the viewfinder and played with the controls. At first, you felt hostile towards this tiny camera. After all, at home you had whole backpack of expensive gear. But deep inside you had a strange feeling. Something drew you closer. It was the strange but familiar feeling you had when you shot Leica or Contax film cameras. You could not stop thinking about the little camera you held in your hands today. After a few days of internal struggle you decided to go for it. You realized what had been missing.
How many of you have had a similar experience? I did………
See on olafphotoblog.com

At last! The most rangefinder-like of the mirrorless camera systems has a 35mm equivalent lens! We've always been a fan of SLR Magic's lenses here on the Phoblographer and when we received the 23mm f1.7 in the mail, we were super stoked. It renders a near 35mm field of view on the cameras. Though Fujifilm themselves will be releasing one later on from the publishing of this piece, they were beaten to the cake by SLR Magic. We've spent a couple of days with this lens since seeing at Photokina, so far and we have to say that this one makes the X Pro 1 feels like the Leica cameras that I was trained on.
Pros
- Beautiful bokeh
- Fairly sharp wide open in the center and even sharper when stopped down
- Excellent ergonomics
- Solid build quality
Cons
- Corner sharpness isn't the greatest
……
Conclusions
While the SLR Magic 23mm f1.7 is an extremely fun lens to use, it will also require you to slow down your working process a whole lot. For portraits or street photography, you'll really need to sit in one place and think due to the fact that it focuses manually and you'll also need to zoom in/magnify areas to ensure that you've got a sharp photo. And this is where we really wish that Fujifilm has a focus peaking feature in the X Pro 1 as of the publishing of this story. Either way, for the price one really cannot go wrong. And though we're not overly enthusiastic about this lens, it still really is a very good purchase for the money.
See on www.thephoblographer.com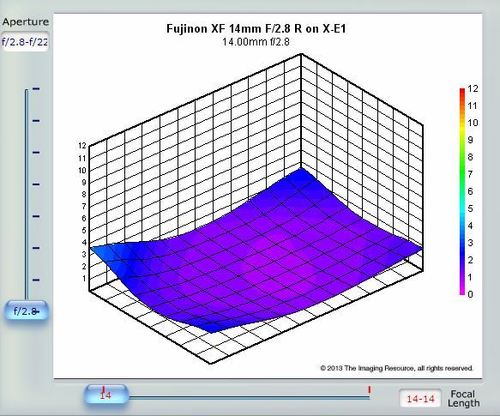 The Fujinon XF 14mm ƒ/2.8 R was released in February 2013, offering a wide-angle field of view for Fuji's X-mount camera bodies. At the time of writing, this includes the Fuji X-E1 and the X-Pro1. Both of these bodies use an APS-C sensor with a 1.5x "crop factor", thus the 14mm lens offers an equivalent field of view of 21mm. The lens ships with a petal-shaped hood, takes 58mm filters and is available now for around $900.
Please note that if you're an existing X-E1 or X-Pro1 user, you'll want to upgrade the firmware of your camera to the latest version to ensure compatibility with this lens; happily, the lens also comes with an SD card with the firmware ready for you to install.
Sharpness
The Fujinon 14mm produces very sharp images. Used at its widest aperture of ƒ/2.8, the resulting image is sharp throughout the majority of the center of the image, moving to notably soft corners. Stopping down reduces the impact of corner softness; stopping down to ƒ/4 produces results which are almost tack-sharp, and these results are essentially the same with the lens stopped to subsequently smaller apertures. Diffraction limiting begins to set in at ƒ/11, but overall sharpness isn't really impacted until ƒ/16, where edge-to-edge sharpness is just slightly soft. Fully stopped-down at ƒ/22, the lens produces images that are somewhat soft, but not exceptionally so.
Chromatic Aberration
Results for chromatic aberration were excellent; looking at the sample images, I'm hard-pressed to see any color shifts at all.
Shading ("Vignetting")
There is always some light corner shading when using this lens: we note extreme corners that are 1/3EV darker than the center. When set to ƒ/5.6 or ƒ/8, it's slightly less: either way, it's not especially significant.
Distortion
Remarkably, there is no distortion at all for images shot with the 14mm ƒ/2.8 R.
Autofocus Operation
The Fujinon 14mm ƒ/2.8 R focus very quickly with an electrical motor housed in the lens. The lens focuses from infinity to close-focus in less than a second: it's fast, and locks on to your target easily. The front element does not rotate, making life that little bit easier for polarizer users.
Macro
The 14mm ƒ/2.8 was not designed as a macro lens, and offers only 0.12x magnification, with a minimum close-focusing distance of just over seven inches.
Build Quality and Handling
The Fuji XF 14mm ƒ/2.8 R is a well-built lens, harkening back to the days of metal rangefinder cameras. It's significantly larger and heavier than the other prime lenses available for the camera system, but the lens still handles very well on either body. The lens is textured in a satin black finish. There are two rings for this lens: a focusing ring, and an aperture ring, something of a rarity in modern digital cameras. The aperture ring sits closer to the lens body, around 3/8" wide, with click-stops between aperture settings. We found the aperture ring a bit looser than we would like, which means if you like the be able to move quickly between settings, you'll be happy with this action. There is a selector which allows you to choose between manual aperture selection, and automatic aperture selection. The focusing ring is about 5/8" wide, made of polycarbonate with deep grooves that offer excellent tactile feel. The X-Pro camera concept uses a fly-by-wire in its lens focusing method, so the focusing ring is not actually directly connected to the lens elements in a mechanical way. Rather, turning the focusing ring moves the elements electronically. Unlike the other prime lenses in the series, the 14mm uses hard stops at either end, offering around 120 degrees of turning action, and there is no lens extension when the lens is focused. It's worth noting that the manual focusing system is engaged by sliding back the focusing ring to reveal a distance scale etched in feet and meters. While there is no depth-of-field information on the lens, the X-Pro 1 offers a distance scale on its LCD or viewfinder readout. The 14mm ƒ/2.8 R lens hood is a petal-shaped hood that attaches by a bayonet mount. The hood can be reversed for storage and its interior is painted a matte black to reduce stray light. The hood is 1 1/2" long, adding about 1 1/4" of length to the lens when attached.
Alternatives
Currently, there are no third-party lenses offered in the Fuji XF mount. However, there are several lens adapters which allow non-Fuji lenses to be mounted on the X-Pro 1. Fuji's own M-mount adapter allows Leica M, Carl Zeiss and Voigtlander lenses to be used, and some comparable focal lengths would be found in the Carl Zeiss Distagon T*15mm F2.8 ZM or the Voigtlander L Super Wide-Heliar 15mm F4.5 Aspherical.
Fujinon XF 18mm ƒ/2 R ~$600
While not as wide as the Fujinon 14mm, the 18mm opens up a stop faster, offering a choice between light-gathering ability and wide-angle. Optically, the lenses are both of very high quality: the 18mm might be a hair sharper, but the 14mm has very impressive results for distortion (as in, there is none).
Conclusion
There's no question Fuji has spent a lot of time on this lens: Sharpness at ƒ/2.8 is very good, and excellent at ƒ/4 or smaller; distortion is non-existent (quite a feat in and of itself on a wide-angle lens), and chromatic aberration is also hard to come by. While the price tag for this lens might be high, there's no doubt that you get what you pay for.
See on slrgear.com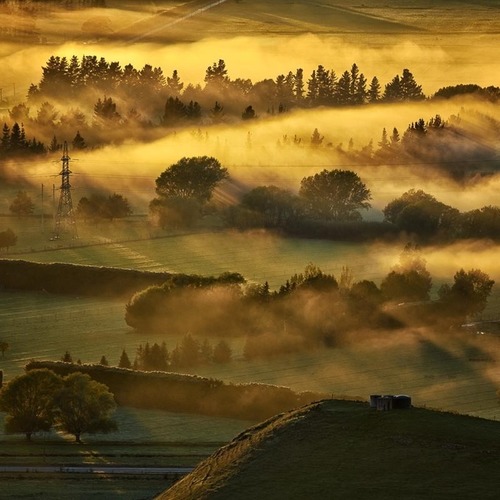 I have a favourite place, about 25 minutes' drive from my home, where I like to go and make photographs. It is a great place to visit and as I am coming to understand its particular rhythms, I am learning to predict its moods and sense the best times to be there. Dawn is an especially great time to go, particularly in autumn, when the valley floor is covered in mists and mystery. The local farmer is happy to allow me up on his property, where I can see over the plains and watch the turn of the day and the cycle of the weather. It is the perfect place to go and test equipment, particularly a camera's ability to resolve fine and complex detail. For the last week or so I have been test-driving a pre-production version of Fujifilm's new Fujinon 55-200mm F3.5-4.8 R LM OIS zoom lens. Pre-release is probably a better descriptor since it is clearly obvious that full release versions will be the same as my tester. And what better place to take it for a workout than my torture-test place? But first a little background. When Fujifilm first released the X-Pro 1 the beginning of 2012, they did a brave thing; they released only three lenses, all of them fixed focal-length prime lenses. They went for the classic 28 mm, 50 mm and 90 mm equivalent focal lengths, the stalwart of photographers for decades. However, if you had a thing for wide, then the wide-angle was not wide enough, and if a telephoto was your thing, then the 60/90 mm simply did not reach far enough. But it was a good start. And the lenses were stunningly, glitteringly sharp, due in part to the superior Fuji optics and in part to the fact that the sensor had no anti-aliasing filter. Later in 2012, with the release of the X-E1, Fujifilm supplied the first zoom lens, an 18-55 (28-82 equivalent)  lens, which enabled greater flexibility and focal length choice. Not only that, but the lens was stabilised, which made it possible to hand-hold down to very slow shutter speeds. Needless to say, this camera/lens combination has proved very popular. Later in 2012, we were able to acquire the new and exceptional 14mm (21mm equivalent) lens, which allowed us to have a wider reach. Now all we X-philes needed, we said, is a decent telephoto zoom lens. The 18-55 LM OIS had proved to be just as stellar as the prime lenses, somewhat giving the lie to the idea that zooms are inherently softer than primes. So we  waited in anticipation, looking forward to getting our hands on this new and longer zoom.
Now the wait is over (well, almost).
Fujifilm are now about to release the Fujinon 55-200mm (83-300 equiv.) F3.5-4.8 R LM OIS lens next month. Its specifications, from Fujifilm publicity material are as follows:  – Image stabilization that allows the use of shutter speeds 4.5 stops slower;
Uses two linear stepper motors for high-speed AF and quiet operation, making the lens suitable for video recording as well
Features two ED lens elements including one Super ED lens element that boasts performance equivalent to that of fluorite lenses; controlling chromatic aberrations, which typically occur in long focal lengths, to produce images that resolve well corner-to-corner across the its entire zoom range
Applying FUJINON's proprietary "HT-EBC (High Transmittance Electron Beam Coating)" on the entire lens surface to achieve a highly preventative measure against reflections and to control flair and ghosting
Offering the minimum working distance of 1.1m across the entire zoom range to enable telephoto close-ups, capturing a small part of a subject
Featuring a 1/3EV step aperture ring so that users can easily adjust the aperture whilst holding the camera up to their eye
The focus ring and aperture ring are made from metal and have been designed to have a high quality feel, with the benefit of being extra robust.
Okay, much of that is marketing speak, but after a week of using it out in the field, I would have to say that all of it is true……
See full article on www.thistonybridge.com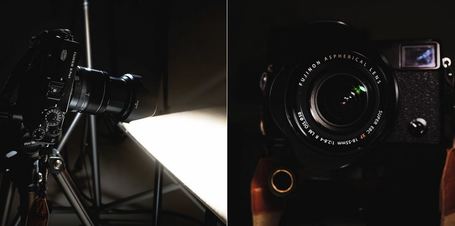 I'll put my cards on the table right away: I've developed a slightly tumultuous relationship with zooms. They're very useful tools but I've come to realize they also tend to drive me into what I'd call visual laziness. When I decided to jump to the X system as my one and only kit, I also embraced the fact that I'd be shooting with nothing but primes. In fact much of that decision was coloured by my experience with the X100's fixed focal length and the way it affected my shooting reflexes. Not that this was anything new: I used Nikon primes as well. But committing to a single focal length for extended periods of time wasn't something I'd really done before. When I shoot a prime I need to move — Obviously; I need to walk in order to alter my distance to the subject; and while I walk my brain works, and when my brain works it notices its surroundings and finds details or angles I often would've overlooked otherwise. But with a zoom… No matter how much I try, it's always much too easy to fall back to those old reflexes. Twist in, twist out. Maybe if we stopped calling them zooms in the first place. That word doesn't do justice to what's going on optically. Maybe instead we could describe them as multi-focal lenses. There's definitely something pretty fantastic about having the equivalent of 8 primes on a single lens… IF you use it as such. IF you understand how to use each individual focal length in the right context, and how each one changes the entire aspect of an image way beyond making things look nearer or closer. Compression, distortion, spatial perception. Of course you can also use it to get a closer shot of that mountain way out there; but perhaps if you actually GO to the mountain, something amazing will happen along the way. Right, so where was I? Ah yes: no zooms for me. Huh…

SOLD?

Absolutely. As surprised as I am to say this, it's a no brainer. Until we get the extremely anticipated 56mm f/1.2 — yes, it's now 1.2!!!!! — This will be my 85ish equivalent. It's a great lens to have in my arsenal, especially for studio work. If you're looking for an all around travel zoom lens, this will certainly do the job and then some. Personally, I still prefer something smaller and less visible and the X100S remains the ultimate travel solution for me. As I said earlier, I like committing to a single focal length and forcing my brain to make the most out of it. But I love what Fuji has done with this lens. And it certainly bodes well for the upcoming XF 55–200mm. More random images below…….
See more pictures on www.laroquephoto.com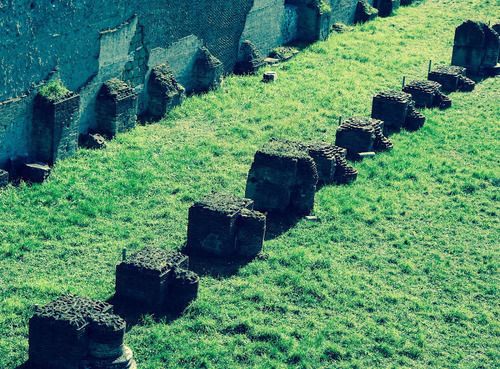 I bought the Fuji X-E1 in January, and I am very satisfied with it. I really think that it is  'best digital camera of 2012′ as I do not know which other camera should receive that award. I find it that good! Previously I used the very good  Fujifilm X10, about which I wrote a few times. However I wanted a camera that provides me with better image quality and more varied tools. Is the Fujifilm X-E1 the right choice? In this review – which will be split in several parts – I hope to answer this.
Update: Adobe has released the Adobe Camera Raw 7.4 which greatly improves the support for Fuji X-E1 Raw files. Until now I think it was better to shoot Jpegs (gorgeous) than to struggle with Raw files. However, Adobe Photoshop and Adobe Lightroom have now improved support.
You can jump straight to my comparison of before and after Raw processing in Photoshop Lightroom.

My Fujifilm X-E1 kit consists of: X-E1 + XF 18-55mm ($1399 on Amazon) and the XF 35mm lens (for $599). The Fuji X-E1 is the second interchangeable body in Fujifilm mirroless system, and keeps most features of it's more expensive predecessor – the X-PRO1. A camera system, as opposed to compact digital cameras, is only as good as the lenses available for it. Fujifilm X interchangeable lens system is pretty young and has only a small number of lenses compared to Canon or Nikon. However the lenses launched until now are very good.
update: to see a photo gallery with photos shot with the Fujifilm X-E1 and the XF 18-55 you can view my photo gallery from Rome. I also added a new pictures gallery, this time from Pompeii. I took all the photos with the Fujifilm XF 18-55 which I like more and more……
Conclusions
This is an ongoing review, so i will expand on different points. For me using the Fujifilm X-E1 is a new experience and a learning process. I really hope to understand all the quirks, and put to use all the best features.
I bought the X-E1 as a travel camera. My main usage for the camera – I thought – was going to be travel photography. However, the more I shoot with the new Fuji I realize what a well-rounded camera it is. I have shot the Fuji at a press conference recently and I am very happy with the results. The biggest quality of life improvement for me was the quality of the camera output. I have to edit the files in Lightroom far less than before.
See on andreinicoara.com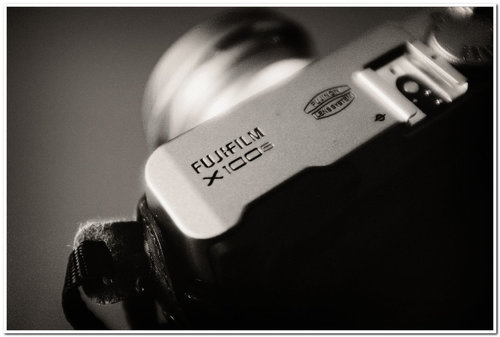 So, I've now spent a week or so with the new offering from Fujifilm and here is my little Fuji X100S Review. This won't be a pixel-peeping technical breakdown.  There are loads of those across the internet.  I'm approaching this as a professional, using the camera and hopefully from my experiences you can decide if the X100S is a camera you would be interested in buying.  Needless to say, the important stuff is that the Fuji X100S is a new 16-megapixel X-Trans CMOS II image sensor and a new EXR processor paired up with the same 23mm f/2 lens as the X100 had.  A winning combination? Now, when I was a little bitty teeny boy I had a Canon AE-1 program camera.  I loved everything about that camera from it's weight, it's size, it's form factor, it's tactile feeling and it's resultant images (OK, I was pretty poor with film, so let's not bring image quality into the equation here).
This was probably something like the mid to late eighties.  I had and Amstrad CPC464 computer and a Chopper bike rusting in the garage.  I used to watch films hired from the shop on a massive Betamax video recorder and I really liked a girl down the road called Rachael and playing rugby. I no longer have the Amstrad, nor the bike, nor the video recorder.  Rachael became a Buddhist and I'm now married to Gemma.  I do still have my AE-1 though.  It sits on my shelf in my office. Fast forward to 2010 and I'm a professional wedding photographer.  Crazy how the world shifts and tilts and we find ourselves doing things we just never thought we would be.  I was shooting weddings in a documentary approach and still do.  I was carrying a Canon 5D and a Canon 1 Series body with me to each wedding.  My back wasn't happy but to be fair, I did love those cameras and they were (and remain so) very capable and have a place in the "fond" section of my memory. I wanted a camera that was small, felt good, worked well, produced great images and a camera that I felt had a spirit about it.  Like my AE-1 did.  I wasn't getting that with my DSLRs, even though they were very able machines,  I wanted something to bring enjoyment back into photography for me. I recall seeing some adverts for this small form camera from Fujifilm called an X100.  I read reviews in the press from it's debut showing over at Photokina and was instantly mesmerised.  Why?  Because it reminded me so much of my beloved AE-1. I wanted one, and I got one and I loved it.  I genuinely did.  It came with me to some weddings and we became very good friends. As we all know, the AF system in the first batch of original X100′s (that's plural X100, not an X100s!!!!  – phew) was limiting, especially in low light, but to a certain extent Fujifilm diligently worked with users to produce a series of firmware updates for the X100 which made it a much more viable camera.  The X100 was much loved by me, and many, but a little bit like a politician it was very much subjective. Wooooosh….. fast forward again to 2013 and we have a new iteration, called the Fujifilm X100S.   An update in every sense bar the look and feel (which is, actually updated slightly).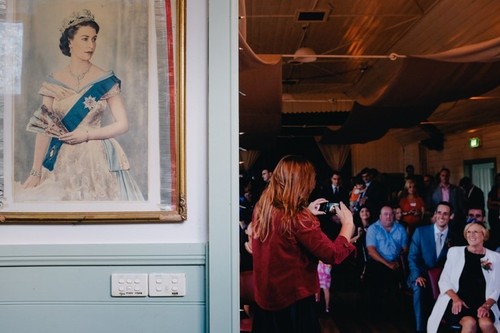 I have a confession to make. I haven't RTFM.
Nonetheless, ever since receiving my Fuji X100s by courier, I excited unwrapped it and gave it a whirl over a course of three days. Admittedly, I haven't really put it through its paces with my busy schedule, but having now seen the results (see below), I can't wait to use the X100s properly.
When the X100 was first released, there was excitement in the air. Fuji had released something that looked fantastic; it was aesthetically what every hipster and hipster-in-denial craved for. Alas, the X100 was crippled by a lack lustre autofocus and manual focus system.

Then Fuji released the X100s.

After owning the original for a few short days, I wasn't enticed by the newer release. In fact, it wasn't until a friend started raving about it did I have a look at the online reviews. The general consensus was that the Fuji had listened. They had made the changes that we had all bemoaned about. My interest was piqued once again. So I bought one (from Photo Continental QLD). On impulse. Whoops! This is not by any means a Fuji X100s review. Apart from knowing how to power it on and off and press the shutter button, I don't really know how to operate the damn thing. But it should give you some useful information should you be thinking of buying a X100s. As a wedding photographer, there are situations where a smaller compact camera would be the right tool for the job. On the wedding day, the big expensive cameras are fine. But on a portrait/lifestyle session inside cafes, libraries, and other areas under the scrutiny of the public, I have found a compact to be wanting. However, finding the compact that would do everything I wanted had proved a futile cause.
The following are my findings.
I am undecided on the X100s' metering system. Typically I am always spot metering to get the ,ost out of shadows, mid-tones and highlights. I suppose I have become reliant on the liveview metering provided by my Canon 5D Mark III. I tried OVF as well as EVF, in addition to the LCD. I think I may stick with either EVF. Focusing is snappy when there is plenty of available light. Given that I have not yet worked out how to change the AF point (FAIL!), I cannot comment on the X100s' AF tracking ability. My thumb keeps searching for a back-focusing button. I haven't seemed to be able to figure out how to change the AF 'cross' whilst in AFC mode…..
See more pictures on www.danielkcheung.com
Today Digital Photo and Practical Photography got an exclusive hands-on preview of Fujifilm's brand-new XF55-200mm f/3.5-4.8 R LM OIS lens – the first telephoto zoom to be added to the Fuji X-mount system. Constructed with 14 elements in 10 groups, it features built-in image stabilisation, bragging sharp shots with shutter speeds up to 4.5 stops slower than normal, along with two liner AF motors for quick and quiet focusing.
When attached to the X-Pro1 and X-E1, the lens felt well weighted and balanced in the hand, benefitting from a large rubberised zoom ring, along with full metal Aperture and focus rings for an all-round quality feel.
For further specs, please see the full press release below.
FUJIFILM Corporation (President: Shigehiro Nakajima) is proud to announce the launch of the new "FUJINON XF55-200mmF3.5-4.8 R LM OIS" lens for the FUJIFILM X-Pro1 and X-E1 compact system cameras. FUJINON XF lenses feature advanced lens engineering, capable of drawing the maximum performance out of the highly-descriptive "X-Trans CMOS Sensor" in the FUJIFILM X-Pro1 and X-E1 cameras.  The new FUJINON XF55-200mm lens produces sharp images across its entire zoom range, well resolved corner-to-corner.  The fast F3.5-4.8 lens facilitates image capture in scenes requiring a fast shutter speed.  Its image stabilisation function enables the use of shutter speeds 4.5 stops slower, preventing camera shake even when shooting hand-held in low-light, or at a stopped down aperture. Furthermore, it is built to include two linear motors for high-speed AF of 0.28 seconds, instantaneously focusing on your subject….
See on www.photoanswers.co.uk