Reviews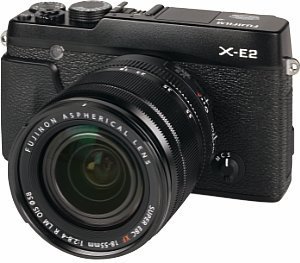 … Fazit: Fujifilm bleibt seiner Linie treu: Die X-E2 trägt nicht nur ein Kleid im Retro-Design, auch Bedienung und Funktionsumfang orientieren sich stark an einer traditionellen Messsucherkamera. Wer die Blende lieber mit einem klassischen Blendenring am Objektiv einstellt als mit einem schnöden Drehrad an der Kamera, ist bei der X-E2 richtig aufgehoben. Wer jedoch einen Fotoautomaten sucht, der einem möglichst alles abnimmt, wird mit der Fujifilm X-E2 nicht glücklich werden – ihr fehlen schlichtweg eine Vollautomatik sowie Motivprogramme. Im Vergleich zur Vorgängerin hat Fujifilm die X-E2 nur moderat aber entscheidend verbessert: Der Autofokus ist deutlich schneller geworden, die Serienbildgeschwindigkeit etwas gestiegen und das Display löst nun standesgemäß hoch auf. Die Bildqualität der X-E2 ist sehr gut, in Teilbereichen sogar hervorragend. Lediglich bei der Farbtreue und der Eingangsdynamik muss die X-E2 ein paar Federn lassen, was aber den insgesamt sehr positiven Gesamteindruck kaum schmälert. Dazu trägt sicherlich auch das hervorragende und lichtstarke Kit-Objektiv bei, das ein idealer Partner für die etwas wuchtige Kamera ist.
See on www.digitalkamera.de
Conclusion
For its image quality and shooting experience, the Fujifilm X-E2 remains a winner in its price bracket. But it falls short for action shooting and video, for which you can get a better experience by paying a few hundred more for a camera like the Olympus OM-D E-M1 or a dSLR like the Nikon D7100. While it will be a lot more expensive to jump up to full frame — and even more so if you want OLPF-free full frame — I think a lot of profressionals who might have jumped at the X-E2 as a supplement (or alternative to) their dSLRs might be lured by one of Sony's options. While the E-P5 can't compete on pixel-peeping photo quality, there's still the attraction of the tilting LCD, access to a wider variety of native system lenses, and faster flash sync, and the the OM-D E-M1 additionally has sturdier construction. You either pick up the X-E2 and fall in love with it, or you pass…..
See on reviews.cnet.com
Summary

The Fuji XF 35mm f/1.4 R is a very impressive lens in Fuji's current X-mount lenses. Being the first to launch with the X-Pro1, it does have a couple of annoyances like aperture chatter, loose aperture ring and an awkward, easy to lose rubber lens cap. However, it makes up for those flaws optically, being a fast f/1.4 lens with excellent sharpness, as demonstrated in the "Optical Features" and "Lens Comparisons" pages of this review. Thanks to Fuji's smart lens corrections capabilities, the lens performance is boosted to incredible levels, where the sharpness at f/1.4 is about the same as when stopped down to f/5.6 in the center. So if you shoot in JPEG format, or shoot in RAW and use post-processing software like Lightroom (which automatically applies lens corrections to all Fuji RAW files), you will be amazed by the results from this lens. The 35mm focal length is ideal for APS-C sensors, because it provides an equivalent angle of view as a 50mm lens on a full-frame camera. Such "standard" or "normal" focal length is suitable for many genres of photography such as street, travel, event and nature. And having a fast f/1.4 aperture, it is also suitable for low-light photography and even astrophotography. As such, I would recommend the Fuji XF 35mm f/1.4 to be among the first lenses to be considered, if you are planning to purchase a Fuji X-series camera…..
See on photographylife.com
Conclusion
Pros
Well-built and lightweight body
Excellent EVF: high-resolution, low lag and nice and clear
Large, clear and high-resolution rear LCD with excellent viewing angles
Outstanding old-school control scheme with everything in easy reach
Camera is responsive with low shutter lag and quick operation
Autofocus has been improved, with incredibly fast phase-detect AF and improved and decently fast contrast-detect AF.
Continuous Autofocus works fairly well, and can track moving objects with good accuracy
7 frame per second high-speed burst mode
Excellent dynamic range and color with real depth to the images
Low noise means shooting at high ISO is not a problem
WiFi for transferring images to your mobile device or geotagging your images
Outstanding manual focus aids, with a good implementation of focus peaking and a truly unique and capable digital split image focusing aid.
Cons
Buffer is shallow when shooting RAW in burst mode
Tripod socket is too close to the battery door
WiFi lacks remote control capability and connection can be a little finicky to set up
Only 3 frames per second burst when using continuous AF
Fewer bells and whistles compared to the competition
Video mode still lacks direct shutter speed and ISO controls
Auto bracketing is still very limited
View Mode functionality is not assignable to a function button
See on admiringlight.com
Being one of the first photographers to shoot with the FujiFilm X-E2 last month.  I was commissioned by Fuji to take the new camera out and give it a good test run in New Orleans. This has given me plenty of time to really get a feel for this amazing camera and really come to the conclusion that Fuji has a real winner and is now a contender when it comes to offering a professional tool for hybrid photographers. Keeping in the tradition of our Straight Talk, No BS, Real Life camera reviews, here is my "Real Life" Review of the Fuji X-E2 from a photographer who's actually shooting professional work with it…..
See on www.youtube.com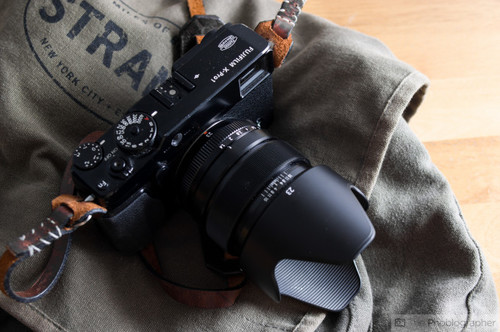 … though the Fujifilm 23mm f1.4 is expensive, could be sharper wide open, and faces off against competitors with better bokeh it is being awarded our Editor's Choice rating. Why? Overall, it is the most versatile lens that you can use for the Fujifilm X series system and we considering to be the single best lens for Street Photography using mirrorless cameras out there. This is due to the autofocus offering and the clearly readable depth of field scale on the lens when shooting with the zone focusing method. For what it's worth, the lens will help you to create beautiful images that you'll be incredibly proud of. We also believe that it may becomes your everyday lens that you can use to document all of life's happenings. Indeed, you can use this focal length for food, portraits, candids, etc. When combined with the still very good performance of the lens, the 23mm f1.4 is still the most versatile lens that the company has ever created. And for that reason alone, you should be ecstatic about what Fujifilm is doing for the system…..
See on www.thephoblographer.com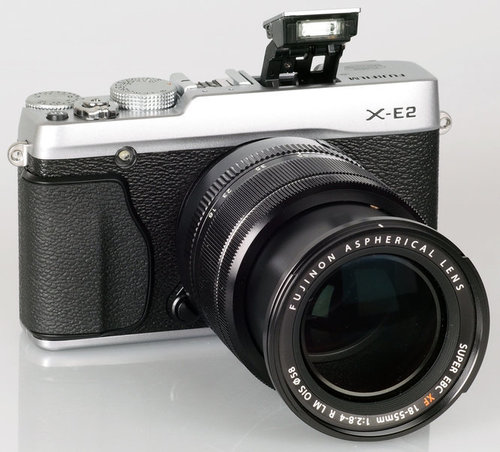 The Fujifilm X-E2 updates the X-E1 and comes with an electronic viewfinder, a larger 3inch screen, built in Wi-Fi, and an 18-55mm f/2.8-f/4 OIS kits lens. There are a number of updates included with the X-E2, and it promises quicker performance. Fujifilm says there are over 60 improvements in the new X-E2 over the original X-E1, but many of these are quite subtle, and to the untrained eye, both cameras look very similar. The camera features Lens Modulation Optimiser (LMO) technology for improved image quality, and the technology was first introduced in the Fujifilm X20 and Fujifilm X100s, and is designed to give sharper images by reducing the effects of diffraction and aberration when using smaller apertures. Fujifilm explains this in detail on their website. Another feature of the X-E2 is built in Wi-Fi, letting you wirelessly transfer images to smart phones and tablet PCs via the Fujifilm Camera app available for iOS and Android devices. It can be used to add GPS information to photos, or for PC Autosave connectivity to PCs, for easy image backup….
See on www.ephotozine.com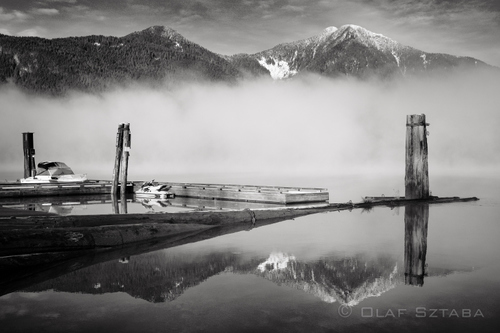 …. the latest addition to the X-series line-up is the XF 23 mm F1.4. The first thing that struck us about this lens was its size. It is even larger than a wide-angle XF 14 mm. When attached to the Fuji X-Pro1 it feels bulky but solid. Its build quality is superb with all-metal mounts and a high-grade barrel. The focus ring is nice and smooth. The only let down is a plastic hood, which feels cheap. One of the most important features of this lens is the traditional aperture ring on the lens barrel. This attribute allows a photographer to have a special connection with the lens when shooting. It not only enriches the photographic experience but let's you indulge in the process of image creation. Kudos to Fuji for going this route! While physical attributes may or may not appeal, image quality is something everyone wants and this lens delivers! Attached to our Fuji X-Pro1, this lens produces razor sharp, three-dimensional imagery. We have been shooting with the best professional-grade glass from Canon (L) and Nikon (ED). We are familiar with Zeiss and Leica lenses. But this Fuji lens is among the best. If you own the Fuji XF 35 mm F1.4 you already know the potential of this lens in the right hands. Like other Fuji X-series lenses, it is corrected for distortion. The resolution is great at 1.4, gets very strong at 2.0, and becomes heavenly between 5.6 and 11. For me personally, the 23 mm focal length is a sweet spot. If I were to choose one focal length to shoot with, that would be it. Not only does it allow you to capture beautiful landscapes and work on documentary photography and streetscapes but you can go ahead and take some creative portraits with it…….
See more pictures on olafphotoblog.com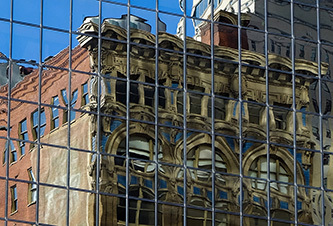 I bought the Fuji X-Pro 1 during the first week it became available. I was excited to own and use something different from a DSLR or Micro Four Thirds camera. I loved using it. I passed on the X-E1 as it did not offer me more than what the X-Pro 1 was already providing other than a better EVF. I did not think that the Fuji X-E2 would be enough of an improvement over the X-Pro 1 to warrant its purchase either. I was wrong. Good things come in small packages. That saying has never been more true than when I use it in reference to the Fuji X-E2. What an amazing little camera… at a good price point. I am a still photographer so I cannot speak to the video capabilities of the X-E2 nor do I care about them. That said, let's get on with my thoughts about the Fuji X-E2. First and foremost.. it's a fun camera and you can carry it all day without shoulder or back pain.. this is important to both young and older photographers. One of the reasons I ditched my Canon 5D MK II was the bulk and weight. No such worries with the X-E2.
The good:
The X-E2 is a small nonthreatening camera, easily carried in a small bag. Perfect for those who wish to travel light and still be able to get very high quality photographs. The IQ is truly stunning. The photos produced by the X-E2 have amazing detail, great color rendition and dynamic range. Noise is kept to a very comfortable minimum once you pass ISO 800 and little or none below ISO 800. The noise control appears to be better to my eye than what the X-Pro 1 offers (and it is good) and also appears more manageable with noise reduction software at higher ISO settings. The EVF on the X-E2 is one of the best I have ever had the pleasure of using. It is much better than the EVF on my X-Pro 1. The X-E2 has a built-in diopter. The X-Pro 1 does not. You must use a screw-in diopter on the X-Pro 1 and they don't always stay screwed in…….
See more great pictures on www.boxedlight.com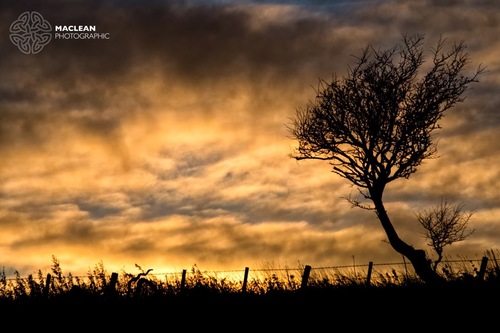 I had read about adapters that were available for the Fuji X-Series cameras to attach different lenses to the X-Pro1, XE1 etc.  On Amazon I found a company selling the Fotodiox adapter for the grand sum of £17 + P&P and so I decided to buy one. The package arrived and I discovered the adapter is made of metal, is well constructed, and fitted easily between the camera and the Nikon lens. All of my Nikon lenses are the older 'D' type, which means the lens has an aperture ring rather than the newer 'G' type lenses that have had the aperture ring removed.  Having the aperture ring means the lens can be used on the X-Pro1 with the Fotodiox adapter because the aperture can be set manually. I took the X-Pro1 fitted with the 80-200mm f2.8 out and about to capture some images of the sunset here in East Lothian……
See more pictures on macleancomms.blogspot.de