Reviews
The Editor's Choice Award is an obvious one. The photo world has been abuzz with talk about the X-T1. It's got the right mix of vintage design and contemporary technology. Granted, the sensor is the same as the X-E2′s, but that isn't a problem. The X-series is a much-lauded system, and the X-T1 is its strongest player. Part of the hubbub surrounding the X-T1 has to do with some of the design similarities to the Nikon Df, which had some ergonomic failings. While they sport nearly the same megapixel count, the Df has the upper hand with a full-frame sensor, tacking $1,000 to the price: $2,700 to the X-T1′s $1,700. That doesn't mean the X-T1 is any less capable as it produces beautiful images. What the X-T1 really does is make the case for mirrorless cameras as worthy options for serious photographers. There have been strong mirrorless options before the X-T1, but none have looked so good. Sony's done well with its NEX-now-alpha line, but it doesn't hold a candle to Fujifilm in terms of design. Fujifilm pays just as much at to the outside of the camera as it does the inside. It'll inspire prolonged looks as you make photographs around town. Throughout the review period, I've had photographer friends ask to hold it, and I've had passersby ask if I'm shooting with a film camera. Both are a testament to how Fujifilm combines the best of past and present. The X-T1 is a street photographer's dream. I've been using it every day for nearly three weeks for a photo365 project I'm working on, and with the 35mm f1.4 affixed to it, shooting is an absolute breeze. The camera's inconspicuous enough that I don't get strange looks. Had I been working with a hulking DSLR, my project, in which I make a photo a day for each day of the year, might not go so smoothly…….

See on www.thephoblographer.com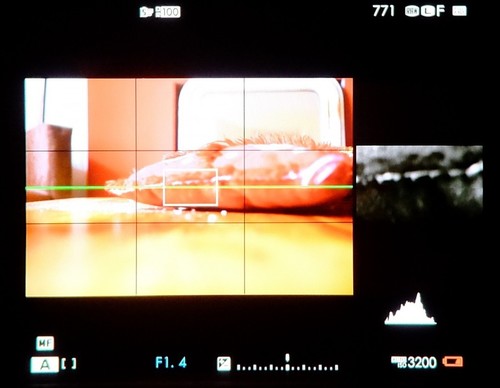 Hello all! So I've finally got home to the X-T1 and had a chance for some hands-on time with it. My review will be a little while away as I like to get to use the camera properly before making any final decisions on it either way, and often certain things seem so much of an issue when you first start using a camera but fade away after use, and other things rear their heads up. These really are my very first thoughts from literally 2 days with the camera, and most of those two days trying to fit in using it around other things! Let me start with the form factor. I have no interest in dSLR cameras any more, I love the form factor of the X-Pro1/X100S/XE cameras, this camera takes me back to the dSLR and it isn't what I would choose personally. It certainly isn't as good looking as the others in the X-Series range. My own feeling on this is that Fujifilm are trying to draw in dSLR/A7/OM-D users with this more familiar looking camera to that type of user, and they probably will achieve that here. The X-T1 is still a little small feeling in my hands, where the X-Pro1 is just about the perfect size for me. It is larger than the OM-D, which I just found felt like a toy in my (not that big) hands and I found it just way too awkward to use, instead of being able to use the buttons from the positions my hands were in, because the body was so small I was finding myself almost having to let go to move my fingers into the right position…..

See on photomadd.com
The X-T1 is a stylistic departure from the typical X-camera genre. It drops the retro range-finder style for a new retro DSLR look to accommodate a completely re-designed electronic viewfinder, replaces many of the previously digital functions with analog dials, adds weather-proofing to the body (and ultimately the system with upcoming professional lenses), while keeping the sensor and processing improvements already introduced in the X-E2. The first thing everyone mentions about the X-T1 is its ground-breaking viewfinder, and I have to say it definitely lives up to the hype. It presents a very large image that even pro-DSLR users will appreciate. On top of that, it is bright and has the advantage of approximating how the final image will look so you can tweak exposure adjustments without removing your eye from the viewfinder. Eyeglass wearers will welcome the fact they can see the whole image outline with their glasses on. Last, but definitely not least, the refresh rate has been improved to a point where it appears to be almost instantaneous even when the camera is operating at its fast 8fps continuous rate. I have never been a fan of EVF, but this one is changing my mind……
…. I could write pages more about the X-T1. It is a really fine camera indeed. Great built quality and lots of excellent features. Fuji's lens line up is growing and most of their XF optics are quite excellent. If I owned an X-T1 I would be more than pleased to use it occasionally for some of my work. But, because of the type and style of shooting that I do, the lack of precise exposure indication at time of exposure, or even immediately afterwards, is a real limitation. Also, as noted above, because my photography covers a variety of subjects and styles, I often need to switch shooting modes and settings quickly in response to changing situations. The need to do so one control at a time on the X-T1, rather than with a custom setting group on a single custom function button, limits what I can do with the camera for my type of shooting. But of course, other photographers may not find these to be the limitations that I do….

See on www.luminous-landscape.com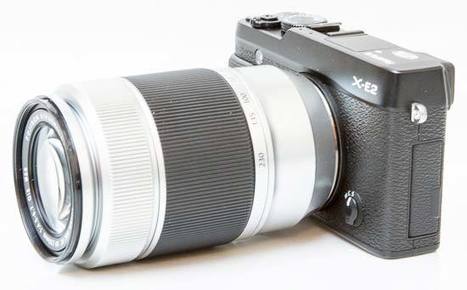 The Fujifilm XC 50-230mm F4.5-6.7 OIS is a lightweight, affordable telephoto zoom lens for the X-system. The Fujifilm XC 50-230mm F4.5-6.7 OIS offers an angle-of-view similar to that of a 76-350m lens in a 35mm system. It features an iris diaphragm with seven rounded blades, optical image stabilisation, a high-precision stepping motor, silent operation for video recording, and an optical formula that comprises 13 all-glass elements in 10 groups including 1 aspherical element and 1 ED element. Available in black or silver, the Fujifilm XC 50-230mm F4.5-6.7 OIS lens costs £379 / $399 in the UK / USA respectively……
See on www.photographyblog.com
Should You Buy It?
You can make a solid case the X-T1, especially at its at £1049 price. Despite the control quirks, there is currently no better high-end APS-C mirrorless camera out there. If you are willing to sacrifice sensor size, I would absolutely recommend the similarly priced Olympus OM-D E-M1 over the Fuji, but that won't satisfy photographers who swear by larger sensors. For a bit more money, you could get the Sony A7 which has a full-frame sensor and superior image quality, but has a poor lens selection and is not nearly as responsive as the X-T1. In the end, this is a camera you should try before you buy, if at all possible. I found the controls to be an pain, enough so to say that I would have legitimately considered buying an X-T1 for myself if they weren't so rough. But you might feel differently! Everything else about the camera makes it capable of pretty much anything you'd need it to. And did I mention it's a looker?….
See on www.gizmodo.co.uk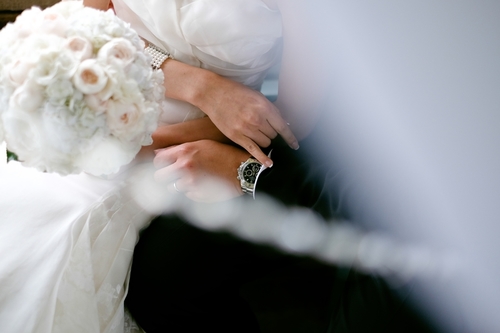 Conclusion
Having now fumbled my way with the Fuji X-T1 at a wedding, I have a much better understanding of the X-T1′s strengths and weaknesses as per to the context of my specific experiences and usage of camera equipment. My main gripe is with the 4-direction pad and ISO dial locking mechanism. With time, I will overcome these I suppose. I have yet to inspect the raw files. I have read that there are issues with Adobe's rendering of x-trans sensor RAF. I have no comment to make on this issue as of yet. I was initially underwhelmed by the Fuji X-T1. I knew it was good, I just wasn't blown away by it. I've always had good cameras so my standard is very high when it comes to usability, ergonomics, and features/functions. The reason why I was a bit 'meh' about the X-T1 was because it met all these criteria. It was what I expected from a new camera. But if I were to take a step back and see the bigger picture, I can begin to appreciate just how much the Fuji X-series has evolved through a very short span of time. I'm not ready to say that the Fuji X-T1 is ideal for wedding photography; it is still early days. But I am happy to say that with more practice, I will get used to the quirks of the Fuji X-T1. I may make some modifications to the rear 4-direction pad. I will probably invest in faster memory cards. I also will need to wait for my XF14mm and XF56mm to arrive to do a thorough wedding test with a complete X-series camera set up. For now, I am satisfied…….

See on www.danielkcheung.com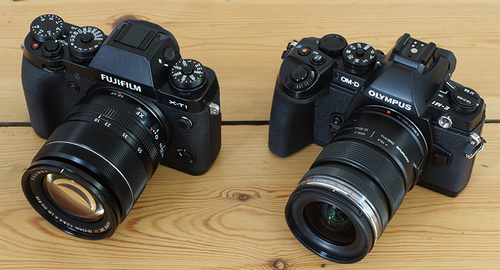 Fujifilm X-T1 verdict
The X-T1 is Fujifilm's sixth X-mount camera, but the arguably the first where all the company's goals and technologies come together in a truly coherent and desirable product. It all started with the X-Pro 1 two years earlier which demonstrated the quality of the X-Trans sensor and X-mount lenses, along with driving the fashion for retro styling. But while the clever hybrid viewfinder attracted some photographers it equally felt irrelevant to others, and most would agree the handling and AF left much to be desired. The system was gradually refined with the smaller X-E1 and X-M1, but it took the X-E2 before the AF and handling enjoyed a significant boost and Wifi made an appearance. Which brings us to the X-T1, which takes everything good about the series so far, adds a huge viewfinder with clever display modes, a tilting screen, continuous autofocus that actually works and repackages the lot into the increasingly popular mini-DSLR form factor, and as the icing on the cake seals it against dust and inclement weather. The result is a very impressive camera that's a joy to use and delivers superb results……

See on cameralabs.com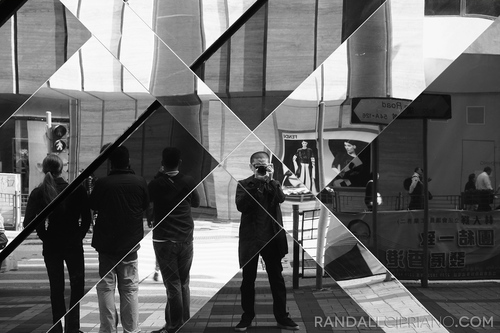 A little over 2 years ago, I was introduced to the Fujifilm X-Series by a friend with his X-Pro1. I wouldn't have thought back then that a few weeks later that I would be using another APS-C based camera having just ordered my first full-frame DSLR. It's even funny how the day I first met with the guys at Fujifilm Philippines and Niko, was actually the day I got the full-frame and even had it during the meeting, box and everything. You can already guess what happened a few days after that meeting. Suffice to say, the X-E1 threw a wrench in my gear upgrade plans. It wasn't the perfect camera but neither is any other camera. What I realized was how I could take it almost everywhere without breaking a sweat. I could shoot more and be less tired and frustrated. And the image quality was surprisingly good for what people were calling a hipster's camera. It was probably that same notion that drove me to like this camera more; just as people were telling me a few years back how my DSLR couldn't do infrared photography without modifying it…….

See on www.randallcipriano.com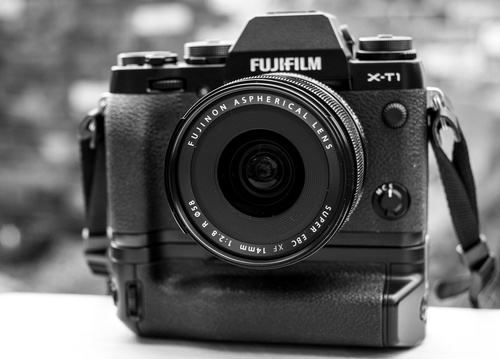 This is not a technical write up, it is simply what I think and feel about the X-T1 and Fuji and the reason I purchased the X-T1 as soon as it was available. Not long after I had brought the XE2 the X-T1 was announced, I was a little gutted but decided I would stick with the X-E2 and see how things went, having moved over from Nikon Pro gear to Fuji I was actually struggling with the XE2. The sensor is better than the XPro1 and the images were very nice, but the XE2 was just a little too small in my hands and the fact Fuji removed the View Mode button was very annoying. One of the most annoying problems was shooting nighttime at events with a bright viewfinder in my face. Of course I could have just taped the sensor up to keep the EVF lit and not the rear screen but just as I was working on a solution the X-T1 was announced. The tasters and the reviews on the X-T1 convinced me to sell the XE2. I shoot street and events. I am shooting Portraits this year and I shoot landscapes for pleasure…..

See on lighttraveler.co.uk