Reviews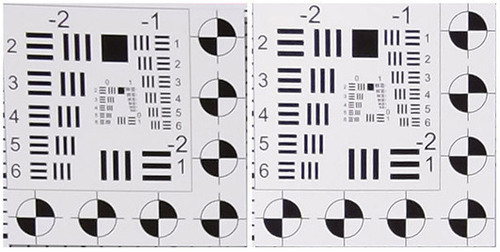 I fell in love with the Fujifilm X100S shortly after we received it last year. It has such a solid feel, and I'm enamored with Fuji's dynamic range options and film simulation modes (they're more than just digital filters, as they change a range of things about the camera's color rendering). And then there's the retro looks that beat other manufacturers' retro looks, thanks in large part to the old-school mode-dial-by-proxy (the various dial combinations create the mode). These are all right up my stylistic alley. But for my particular shooting style there was the problem of that fixed 35mm equivalent focal length. There are certainly scores of enthusiast photographers who enjoy the simplicity of a fixed focal length and the art of zooming with your feet, and having been fortunate to have shot with the X100S I can very much appreciate the beauty of that logic. But I like shooting portraits and similar subject matter first and foremost, and the 35mm equivalent focal length just wasn't going to work for me. That is, until the TCL-X100 1.4x teleconverter walked into our lab and transformed the X100S into a 50mm eq. FLC……
See on www.imaging-resource.com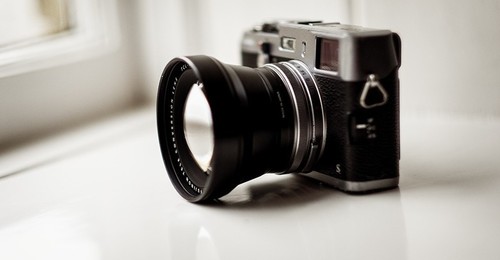 This weekend I took the highly anticipated Fujifilm TCL-X100 for a spin at a wedding I photographed. Here are my initial thoughts.  As ever, I'm not going to do a pixel-peeping review.  There are places on-line that will do that very well for you.  My review is going to be from a "working professionals" point of view.  Warts and all. The TCL-X100 had been rumoured for a 2014 appearance for a long time, but it wasn't until I was at CP+ in February that I first set eyes on this Tele Conversion Lens that will fit the X100 and X100S. At CP+ I literally had a play, I didn't really get any chance to analyse images or shoot with it in anger.  The feeling I came away with though was a positive one.  As many of you know I'm a huge X100S fan.  In fact, I can honestly say it's my favourite camera of all time.  I shoot with my two X100S's (and sometimes my original X100 too) at weddings a lot and I love the WCL-X100 which gives me a wider focal length than the camera without an adapter……
See on www.the-owl.co.uk
Verdict
The Fujinon XF 23mm f/1.4 R is a highly attractive addition to the Fujifilm lens lineup. It combines an ultra-large aperture with high quality results. At large aperture settings the center quality is already pretty high whereas the borders/corners are at least on a good level. The resolution is much more snappy at f/2.8 and images are tack sharp between f/4 and f/5.6. The low amount of lateral CAs also contributes to the high sharpness perception. Image distortions are nothing to worry about whereas vignetting can be an issue in RAW images at f/1.4 and f/2. However, Fujifilm is relying on image auto-correction so this is usually a lesser issue from a user perspective. Wide-angle lenses tend to produce a quite harsh bokeh (out-of-focus rendition) but the quality of the Fujinon is really good especially around f/2. The build quality of the XF 23mm f/1.4 R is very high and as such in line with most Fujifilm offerings. The lens is mostly made of metal and precisely assembled. Due to its surprisingly low weight of just 300g it may not feel quite as substantial as -say- a Leica lens. However, objectively there's little to complain about except for the lack of weather sealing. The AF isn't overly fast but probably good enough for such a wide-angle lens. If you prefer to focus manually (by wire) every once in a while, the focus clutch mechanism may come handy. We would have preferred a full-time manual focusing mechanism though. Ultra-large aperture lenses tend to be very pricey and in absolute terms this also applies to the Fujinon. However, at less that 1000US$/EUR, it is relatively affordable in our opinion and certainly worth a deeper look. Therefore highly recommended!……
See on www.photozone.de
The Noctilux no doubt is an impressive lens, not just because of its size and weight. Center resolution is very good to excellent throughout the tested aperture range. In contrast, though, the image borders and corners are very soft at large apertures, but improve considerably by stopping down. In terms of build quality, the lens certainly meets even the highest expectations. Typical for such a fast lens, vignetting is very pronounced wide open and slightly stopped down. Surprisingly, this is still the case when the lens is 6-bit coded and thus the camera applies some correction. Bokeh is generally very smooth, except for the image corners wide open, but depending on the subject this may not be an issue at all in the field. Given the extreme challenges the lens design must have given the Leica engineers, this is no doubt impressive performance. But, is all that worth the enormous price? Well, it depends. First of all, the Noctilux ASPH certainly is one of those lenses one needs to learn to master. In addition, the differences in rendering compared to other fast, but far more affordable lenses are often subtle, but of course these lenses do not offer the speed, that "magic" aperture number below 1. To those who either simply need the speed or really care about the rendering characteristic, the Noctilux may well be worth its price. One should be aware, though, that the most expensive Leica lens is not necessarily the best one, but no doubt one of the most special ones…..
See on www.photozone.de
I finally had some free time this weekend, so I did some much needed spring cleaning of my hard drive.  I accumulate photos fast, and I have a bad habit of telling myself that I will store my photos properly another day but then I don't.  Going through my hard drive is not something I was excited about but it was nice to look back at some of my old photos. Sometimes (especially in the digital world), I feel like all I'm doing is shooting, then processing, shooting, then processing.  There are times when I don't really get the chance to just sit back and look at what I shot, and going through my old photos was really nice because each one brought back a specific memory.  And for me, part of why I love photography is that it helps me preserve memories, and experiences that I went through.  Thoughts like the weather, what I was thinking at the moment, and what I was doing at the time have been flooding back into my head.  I shot a lot with my Leica M9, and low and behold, I actually found a folder with some of my M9 shots, so I thought I'd post a few…..
See on findingrange.com
…. the Leica 75mm F1.4 Summilux-M's optical design is a derivative of the Leica 50mm Noctilux-M of the time. Dr. Mandler is generally considered as placing a high value on a lens' character – how it draws a scene. Common traits amongst Dr. Mandler lenses are smooth bokeh and the famed Leica glow. The 75mm Summilux is said to be Dr. Walter Mandler's favorite lens. Dr. Karbe's lenses are well known for their resolving capabilities and optical corrections, such as APO's. Some would say in his quest for technical exactness, Dr. Karbe is willing forsake optical aesthetics – some insights from a 2008 interview. Just as there are different optical philosophies, the 75mm Summilux-M has several personalities as well. Shot at F1.4 the lens is soft, but exhibits the Leica glow so many Leica fans seek. At F2-F2.8 the 75mm Summilux-M sharpens up, but still retains a pleasing bokeh. At F5.6-F8 the 75mm Summilux-M is very sharp and easily out-resolves the Leica M-240's 24 MP sensor. I have good and bad days the 75mm Summilux…..
See on www.pebbleplace.com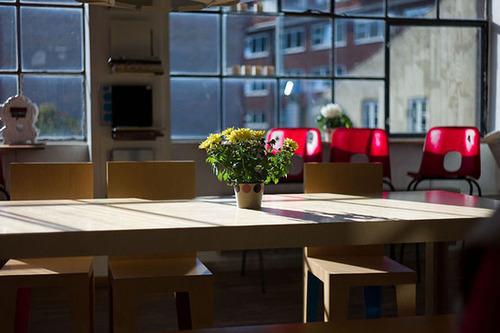 I got the Leica M9 43 hours after the release in New York on September 9, 2009 at 9:09 AM, and since then I've been shooting it a lot. My Leica M9 had shot more than 4,000 frames the first week where (I was doing long assignments every day and shot it on continious) and it has been in the frontline more than the Leica Digilux 2 and Leica R9/DMR ever since. The Leica M9 changed the way I work after a few months back in 2009. I realized I could do erverything with this small camera that I used to have a trolley of Leica dSLR camreas for. It changed my setup from a trolley of gear to a camera over the shoulder. By the time I got the Leica M 240 (also known as Leica M10) in March 2013, my main Leica M9 had shot more than 150,000 frames (or an average of 119 photos a day). I started off with this page a few weeks after I had gotten the Leica M9, and since then it's just developed into a 18+ page long ongoing journal as camera review and user report, written over more than three years of continious use of the Leica M9 as my main camera. If you have just gotten the Leica M9, Leica M9-P or Leica M-E you may find page 12 useful as it contains my most recent settings based on 60,000+ photos taken witht he Leica M9. Particular on this page 1 there is a section about Adobe Lightroom 2 and camera profiles which is not as current as the advice on page 12 that deals with Lightroom 3 workflow…….

See on www.overgaard.dk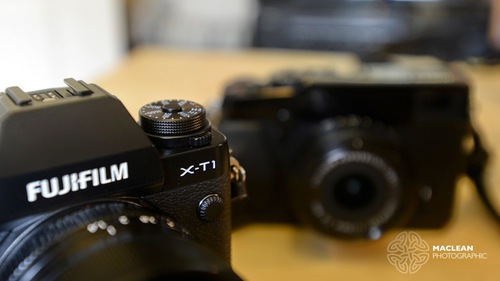 When Fujifilm announced the X-T1 in February I wasn't sure if it was the camera I wanted to complement my existing X-Pro1 and X100 because of it's DSLR layout.  Yes, this is a full on X-Series Compact System Camera, but it is the first with a central EVF (Electronic View Finder) and a DSLR, rather than Rangefinder, design.  Fast forward and on Tuesday 15 April  I purchased the X-T1 and VG-XT1 grip and now here is my first thoughts on owning and using the latest pro level camera from Fujifilm. Ever since getting the X-Pro1 in October 2013 I have been struggling with the reasons to keep the full frame Nikon D800 and four lenses (I sold the D700 and two lenses to pay for the X-Pro1 and four primes). Don't get me wrong, the D800 is a stunning camera and it's 36mp full frame sensor produces the goods when I can be bothered to pack it into the camera bag.  And that's the rub, the weight of the Nikon and its associated lenses, are not worth the hassle when I can get the quality I need from the Fujifilm X-Pro1 and X100….
See on macleancomms.blogspot.de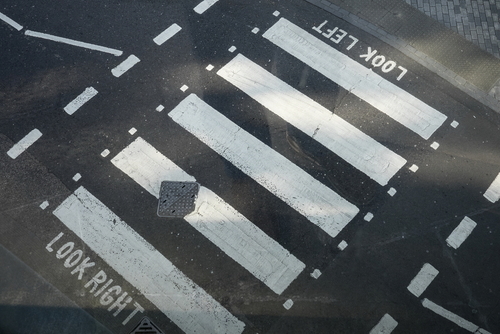 I'm not a big vacation/travel photography type of person. I believe (and recent articles have shown it be true) that taking too many photographs can actually ruin your memory of the scene. You see this all the time, right…people standing in front of an amazing piece of art and instead of looking at it with their eyes, they look at it through the screen of their iPhone. Come on, Man! Anyway, despite my policy on photographing less, and enjoying more, I did (of course) bring a camera to my recent 10-day London and Paris holiday. I travel with a "less is more" approach, and that extends to my camera gear. So, I packed my new Fujifilm X-T1 along with just two lenses: 23mm 1.4 and 18-55 zoom. I thought about bringing the 56 1.2, but decided to leave it at home because it's really a portrait lens, and it's relatively heavy. Overall, I have no regrets with bringing only 2 lenses. In fact, if I had to bring just one lens, it would be the 23 1.4 without a doubt, and I would have been fine. The X-T1  proved excellent, with just a few possible exceptions (more on that below). First, the positives……
See on jeffseltzerphotography.com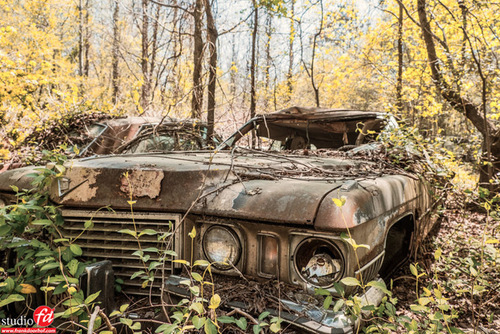 I'm not really a brand person, we use a lot of Apple but I've always said that if I found something better I would switch, well up until now we never did so I guess Apple still fits my needs. Cameras the same thing, I've used Canon many many years (and loved it) but switched to Sony for the sheer dynamic range of the cameras, but let's be honest sometimes you want something a bit smaller, so the search began for the perfect small camera… and I gave up….. to say they were all junk was well…. actually the truth, of course there were some nice ones but in the end I never used them…… that was until I first got to know FujiFilm, wow amazing cameras with a small form factor and finally the image quality we are used from a DSLR, but the X100 only had one lens so… not my thing. When FujiFilm introduced the X-Pro1 and later the X-E1 I was sold. FujiFilm not only knows how to build a camera that brings the joy back into photography but they also know how to build lenses, good grieves those babies are sharp and good, the kitlens gives a new meaning to the word kitlens (normally not that good but this one rocks), and FujiFilm knows how to keep us photographers happy, if you want faster AF don't worry you don't have to buy a new lens… they just upgrade the lens COOL………
See on www.frankdoorhof.com