Reviews
 I originally purchased this camera because of the reasons mentioned in the introduction, namely that it is an elegant camera with a pleasing retro look which is practical, lightweight and able to create quality images handheld. However, as I worked with it something surprising happened. I started creating images I was excited about. I had ideas for images I did not have before. I started finding excitement in subjects I previously considered mundane, or for which I had no vision. The simplicity of the camera did that. The X100s is a simple camera with a fixed lens that makes me focus on taking photographs rather than on what gear I am going to use. It brings me back to thinking about photographs, instead of thinking about my equipment. It renews my vision and focuses my attention on the image rather than on the gear. Small and lightweight, I forget I am carrying it until I want to make a photograph. The camera is almost transparent. It lets the photograph come through and the vision free to express itself, renewed and fresh. As such it fosters a return to the fundamentals, to what photography is about……..
See on www.luminous-landscape.com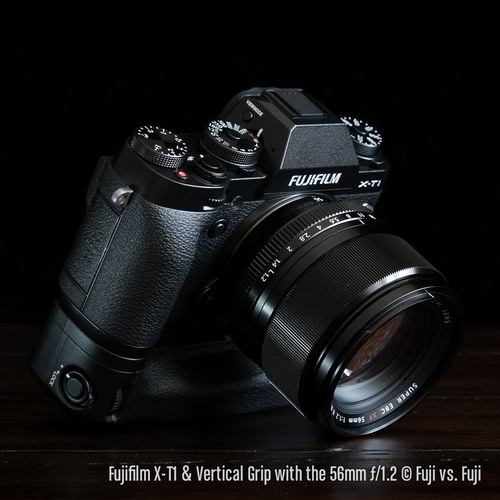 Conclusion:

With all the critiques, I might have given the impression that I'm not that happy with the camera. I am being very hard on Fuji with this review. One thing that is important to keep in mind is these critiques are made with pro DSLR bodies in mind that cost twice as much or more when they were released. Is this fair, and have Fujifilm even claimed the camera keeps pace with pro DSLRs? Heck no, but that is that bar mirrorless cameras are constantly going to be measured against. Make no mistake, unless budget is a concern, the X-T1 is the Fujifilm camera to get if you're buying new. It might even be the camera to get if you already have an X-E2. I know of at least two people who are looking to trade up from X-E2's. If I wasn't running this site, my Fuji body lineup would be the X-T1 and a black X100S. I've been relishing these past few days having those bodies along with my "Ultimate Prime Kit" in my Billingham. Sadly I'll have to wait a little while before I can pack that kit again. I can assure though, it will be packed as soon as possible…….
See on www.fujivsfuji.com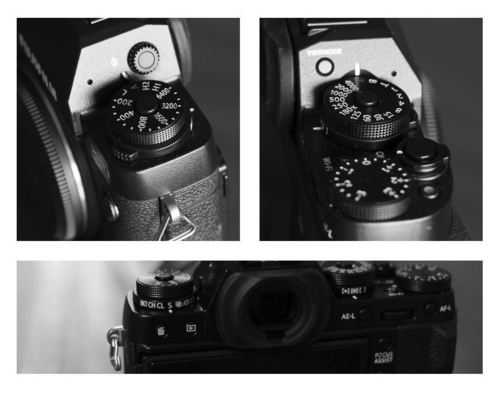 It feels a bit like I am cheating on my much loved X-Pro1, but this camera is such a huge leap for Fujifilm. It has so much aesthetic value in its appearance and usability. It looks just like a baby SLR with all the controls out of the golden era of photography. Following in the footsteps of all the other Fujifilm models, the X-T1 has the emotion and nostalgia, adding on the extra dial for ISO and the more modern switches right under the shutter speed and ISO dial. They have now added the Fujifilm text on the front of the camera, so it is made very clear that this is a Fujifilm camera. The camera certainly is beautiful, being weather-sealed and with the ability to add the optional battery pack……..
See more pictures on www.neillsoden.co.za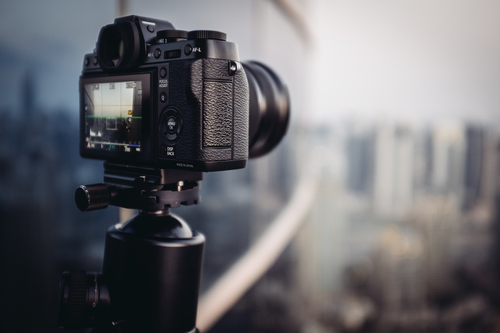 All of us have certain joys in life.  I'm a fan of the coveted coke float….sure it's a ton of pointless calories…but man oh man…it's so delicious…especially following something spicy.  Always brings a smile to my face.  When Fuji first announced the X-T1 last month just as I was reviewing the X-E2, yet another smile slowly crept up.  I was pretty impressed with the X-E2 and have simply been floored with the products Fuji has been putting out over the past year.  The X-series cameras have changed digital photography.  Their products aren't revolutionary from a technology sense.  Sure the cameras are pretty small and packed with WiFi's, knobs and top of the line auto-focus systems.  Great glass, stunning build quality, and all the features you expect these days in a camera.  All from a company that not only has a long history in the realm of photography, but while on a massive upswing the past year is making a lot of people very happy.  And I for one have not been disappointed.  And most importantly, Fuji has become very relevant in digital photography……
See more pictures on sebimagery.com
I've had my Fujifilm X-T1for over a week now, and during that time, I've shot over 1,200 frames with it, covering a variety of subject matter, including landscapes, people, action, travel and the Northern Lights. I'm incredibly impressed with this new camera in so many ways, but perhaps the most significant advancement over the other Fuji X cameras is that the X-T1 was designed with 9 phase detect AF points on the sensor and a new predictive autofocus algorithm that locks on and tracks moving subjects at up to 8 frames per second. This is HUGE, especially for an outdoor action shooter like myself. However, since the X-T1 has only been in the hands of few people, (I'm the first person to own one in the US), there have not been very many image examples of how well this camera's AF system really performs. As I read some of the other blogs and forums, this seems to be the biggest concern and question for people who are otherwise interested in the X-T1, or who question whether it's really that much better than the X-E2……
See more pictures on danbaileyphoto.com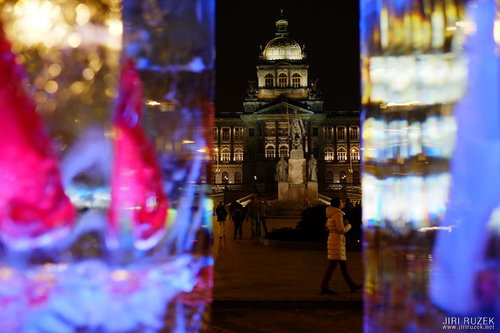 Maybe you have noticed on Facebook or elsewhere that I have sold my complete Nikon photo equipment and switched to mirrorless Fuji X in November 2013. I promised to write this article, explain the reasons that led me to the change and share my first impressions with the new camera. I know, there are tons of articles about Fuji X around the internet, but I hope also this information may help someone in his/her decision making…….
See more pictures on www.jiriruzek.net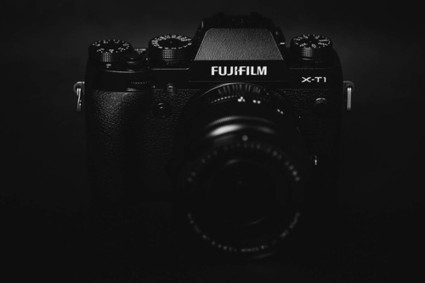 I can be a mighty stubborn guy. You see, I have this very clear conception of the X Series cameras, one that's severely tainted by my initial experiences with the original X100 and the reasons why I first became interested. Sometimes when I'm in a rut or feel myself wavering creatively, I'll go back and watch the insane japanese commercial I've embedded next to this paragraph. Yes it's raw and yes, it's dark and mildly disturbing… But it encapsulates a certain ethos I've come to associate with these cameras: a grittiness of spirit, a spy's point of view, lurking in the shadows, watching the drama of life unfold. The first schematics I saw for what was to become the X-T1 challenged this conception: a pentaprism-like hump? An SLR design? Stacked dials and buttons galore? Where was the innocuous rangefinder footprint, the misleading simplicity of the X Series? Well, not to worry young Jedis: the Force is still strong with this one…..

See on www.laroquephoto.com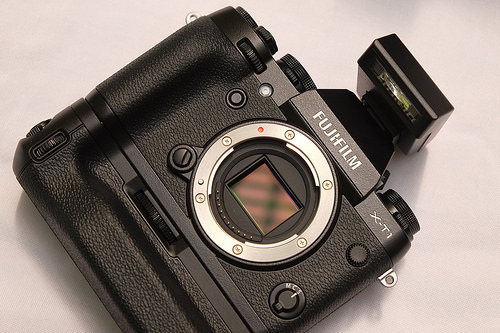 In summary, the image quality afforded by the X-T1 is the same as the X-Pro1/E1/E2. Even if there is, it is pretty minute. The reason why people would buy the E2 then is the improved AF performance due to the phase detection diodes in the sensor to aid faster focusing. So the X-T1 has the same sensor and along with it, the same speed in focusing. What's the main thing I would get it over the E2 would be the huge EVF and with it, a fast refresh rate while doing continuous shots such as for sports or nature shooting is certainly a boon. Coupled this with the Ultra High Speed UHS-II SD cards and this camera do perform really snappily. But would I buy one over my X-E1 which is a generation older? In short I won't. I don't need the weather sealing and with it, all the changes to the size of the buttons and the removal of the shutter screw thread. I am still ok with the EVF size on the X-E1  and the focusing speed without the Phase Detection but I do feel that the buttons on the old camera are that much more comfortable to use……
See on wilzworkz.wordpress.com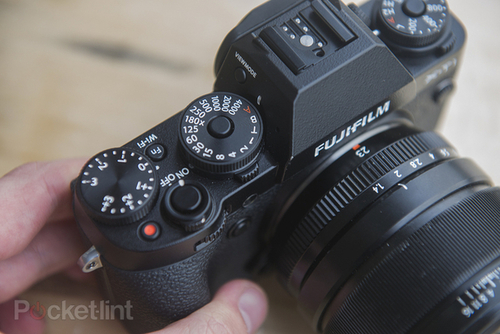 Verdict
Let's get the slight downsides out of the way first: the X-T1 could do with a better battery, autofocus needs to be refined for precision, and continuous autofocus won't keep a similar price DSLR at bay in our opinion. Oh and there are no weather-sealed lenses to pair with the body – but that will be resolved later this year as some options arrive to market. Otherwise the X-T1 is a shining example of how a retro style camera should be done. Just take a second to look at it and it's hard not to fall in love. Those physical mode dials are well made, as is the all-metal and weather-sealed body; it's a melting pot of design that gives the Fujifilm a distinct edge that other manufacturers have since started to try and cash in on. Then use that giant electronic viewfinder in its "full" mode and it blows other electronic viewfinders out of the water. It's not going to compete with the brilliance that is the X-Pro1's hybrid viewfinder, but the X-T1 has a wider application and target audience, plus as those bigger and longer XF-mount lenses arrive the viewfinder's central placement will make all the difference in use. Add to those positives super-sharp image quality that's hard to beat and we think that of all the Fujifilm options available this is the one to go for. It's not without some serious competition – the Sony Alpha A7 drags a full-frame sensor into the equation for not much more cash but lacks the lens support for now, or the Nikon Df goes for large-scale retro – but Fujifilm's tough enough to stand its own ground. We love the images we've been getting straight from camera…..
See on www.pocket-lint.com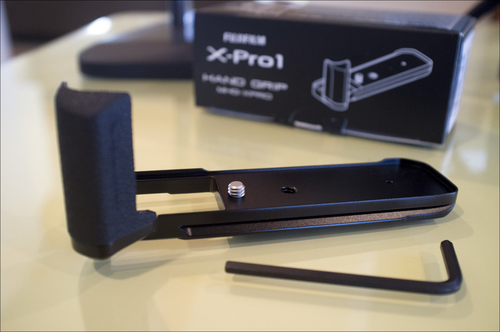 The new Fuji MHG-XPRO grip has just arrived for my X-Pro1, so I've down a quick comparison with the original Fuji grip, and illustrated how the new grip works with the camera. The original grip on the X-Pro1 – note that I had to support the camera to stop it tipping forward and resting on the lens/hood. The original grip fixes in place with a D-Ring, has a central tripod bush, but needs to be removed to access the battery/SD card. It does have a non-slip rubber material on the base, which is absent from the new model…….
See on f-sunny.com