Reviews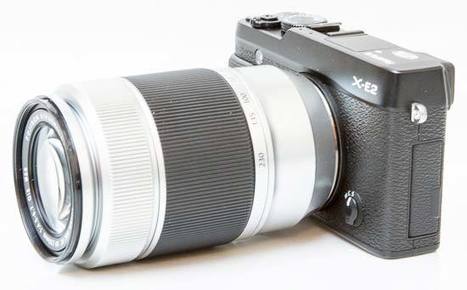 The Fujifilm XC 50-230mm F4.5-6.7 OIS is a lightweight, affordable telephoto zoom lens for the X-system. The Fujifilm XC 50-230mm F4.5-6.7 OIS offers an angle-of-view similar to that of a 76-350m lens in a 35mm system. It features an iris diaphragm with seven rounded blades, optical image stabilisation, a high-precision stepping motor, silent operation for video recording, and an optical formula that comprises 13 all-glass elements in 10 groups including 1 aspherical element and 1 ED element. Available in black or silver, the Fujifilm XC 50-230mm F4.5-6.7 OIS lens costs £379 / $399 in the UK / USA respectively……
See on www.photographyblog.com
Should You Buy It?
You can make a solid case the X-T1, especially at its at £1049 price. Despite the control quirks, there is currently no better high-end APS-C mirrorless camera out there. If you are willing to sacrifice sensor size, I would absolutely recommend the similarly priced Olympus OM-D E-M1 over the Fuji, but that won't satisfy photographers who swear by larger sensors. For a bit more money, you could get the Sony A7 which has a full-frame sensor and superior image quality, but has a poor lens selection and is not nearly as responsive as the X-T1. In the end, this is a camera you should try before you buy, if at all possible. I found the controls to be an pain, enough so to say that I would have legitimately considered buying an X-T1 for myself if they weren't so rough. But you might feel differently! Everything else about the camera makes it capable of pretty much anything you'd need it to. And did I mention it's a looker?….
See on www.gizmodo.co.uk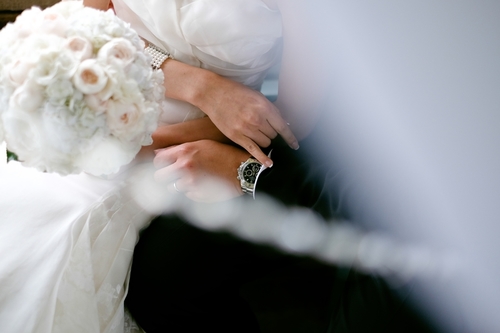 Conclusion
Having now fumbled my way with the Fuji X-T1 at a wedding, I have a much better understanding of the X-T1′s strengths and weaknesses as per to the context of my specific experiences and usage of camera equipment. My main gripe is with the 4-direction pad and ISO dial locking mechanism. With time, I will overcome these I suppose. I have yet to inspect the raw files. I have read that there are issues with Adobe's rendering of x-trans sensor RAF. I have no comment to make on this issue as of yet. I was initially underwhelmed by the Fuji X-T1. I knew it was good, I just wasn't blown away by it. I've always had good cameras so my standard is very high when it comes to usability, ergonomics, and features/functions. The reason why I was a bit 'meh' about the X-T1 was because it met all these criteria. It was what I expected from a new camera. But if I were to take a step back and see the bigger picture, I can begin to appreciate just how much the Fuji X-series has evolved through a very short span of time. I'm not ready to say that the Fuji X-T1 is ideal for wedding photography; it is still early days. But I am happy to say that with more practice, I will get used to the quirks of the Fuji X-T1. I may make some modifications to the rear 4-direction pad. I will probably invest in faster memory cards. I also will need to wait for my XF14mm and XF56mm to arrive to do a thorough wedding test with a complete X-series camera set up. For now, I am satisfied…….

See on www.danielkcheung.com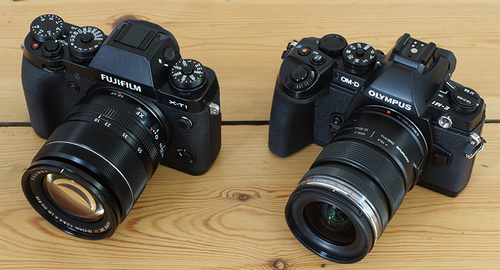 Fujifilm X-T1 verdict
The X-T1 is Fujifilm's sixth X-mount camera, but the arguably the first where all the company's goals and technologies come together in a truly coherent and desirable product. It all started with the X-Pro 1 two years earlier which demonstrated the quality of the X-Trans sensor and X-mount lenses, along with driving the fashion for retro styling. But while the clever hybrid viewfinder attracted some photographers it equally felt irrelevant to others, and most would agree the handling and AF left much to be desired. The system was gradually refined with the smaller X-E1 and X-M1, but it took the X-E2 before the AF and handling enjoyed a significant boost and Wifi made an appearance. Which brings us to the X-T1, which takes everything good about the series so far, adds a huge viewfinder with clever display modes, a tilting screen, continuous autofocus that actually works and repackages the lot into the increasingly popular mini-DSLR form factor, and as the icing on the cake seals it against dust and inclement weather. The result is a very impressive camera that's a joy to use and delivers superb results……

See on cameralabs.com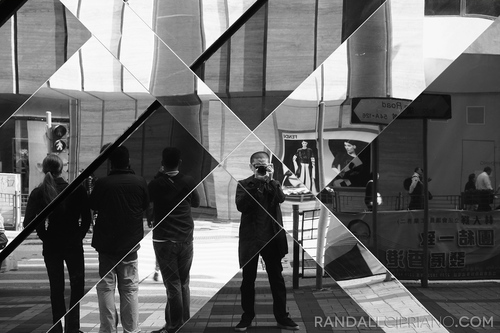 A little over 2 years ago, I was introduced to the Fujifilm X-Series by a friend with his X-Pro1. I wouldn't have thought back then that a few weeks later that I would be using another APS-C based camera having just ordered my first full-frame DSLR. It's even funny how the day I first met with the guys at Fujifilm Philippines and Niko, was actually the day I got the full-frame and even had it during the meeting, box and everything. You can already guess what happened a few days after that meeting. Suffice to say, the X-E1 threw a wrench in my gear upgrade plans. It wasn't the perfect camera but neither is any other camera. What I realized was how I could take it almost everywhere without breaking a sweat. I could shoot more and be less tired and frustrated. And the image quality was surprisingly good for what people were calling a hipster's camera. It was probably that same notion that drove me to like this camera more; just as people were telling me a few years back how my DSLR couldn't do infrared photography without modifying it…….

See on www.randallcipriano.com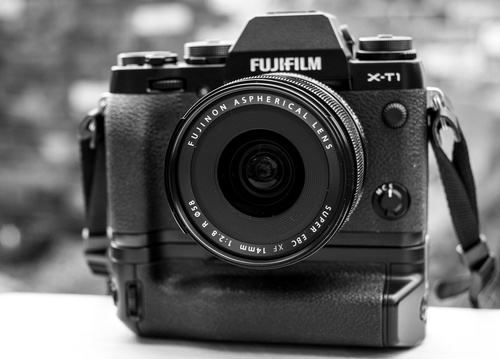 This is not a technical write up, it is simply what I think and feel about the X-T1 and Fuji and the reason I purchased the X-T1 as soon as it was available. Not long after I had brought the XE2 the X-T1 was announced, I was a little gutted but decided I would stick with the X-E2 and see how things went, having moved over from Nikon Pro gear to Fuji I was actually struggling with the XE2. The sensor is better than the XPro1 and the images were very nice, but the XE2 was just a little too small in my hands and the fact Fuji removed the View Mode button was very annoying. One of the most annoying problems was shooting nighttime at events with a bright viewfinder in my face. Of course I could have just taped the sensor up to keep the EVF lit and not the rear screen but just as I was working on a solution the X-T1 was announced. The tasters and the reviews on the X-T1 convinced me to sell the XE2. I shoot street and events. I am shooting Portraits this year and I shoot landscapes for pleasure…..

See on lighttraveler.co.uk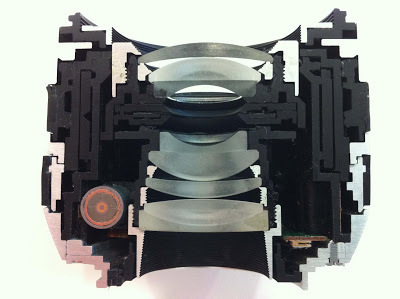 So after a hectic weekend with still not enough time using the lenses, it is time to share my results and findings. As a 'health warning' this should not be considered a full on review, more an extended hands on, in the real world, also it will be from a Fuji users perspective, as I am not a Sony user.
Touit, why?
Looking at it from the perspective of the Fuji and Sony, it was a good way of increasing the reach of the brand, offering more choice for the consumer. Interestingly I was speaking to one camera dealer who was recounting to me how he gets a fair few prospective Leica M owners coming in to his shop. Firstly he breaks the news to them that supply is an issue and then there is the small matter of the price…So he offers them the Fuji X Pro1, quite a few have  opted to buy the Fuji, one can imagine that to the discerning customer, the option of a Fuji X Pro 1 sporting Zeiss glassware will be even more compelling……
The X-T1 is a self contained camera, but it does have a couple of options for additional hand grips, the larger of the two being the VG-XT1 vertical battery grip. The grip has the same fit and finish as the camera, and attaches via a built-in knurled knob which threads into the camera's tripod bush. The grip has a set of control suit-in for portrait shooting, and a 2nd battery slot, so needs a multi-connector to communicate with the camera. The camera's connectors are hidden under a small rubber plug, and the plug has a little recess in the grip to keep it safe, so you don't loose it. The side of the grip has a battery door, ready for the standard NP-W126 battery. This battery takes priority over the one in the camera, so will be used first, before the in-camera battery gets depleted…..

See on f-sunny.com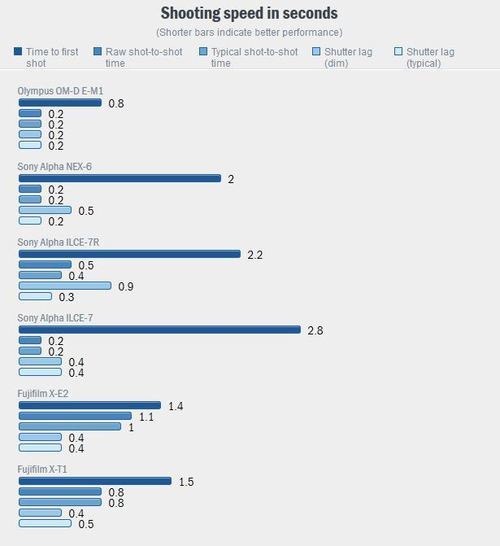 If you're going to spend $1,700 on a kit, there's a long list of alternatives available, from full-frame dSLRs and ILCs like the Nikon D610, Canon EOS 6D and Sony Alpha ILCE-7 to fast APS-C models like the Nikon D7100 or the Micro Four Thirds Olympus OM-D E-M1. I think the X-T1 offers the nicest shooting experience without sacrifices, but still like optical viewfinders for fast action, and the E-M1 performs generally faster overall. It's a tough call, but the X-T1 does deserve a place on your short list……

See on reviews.cnet.com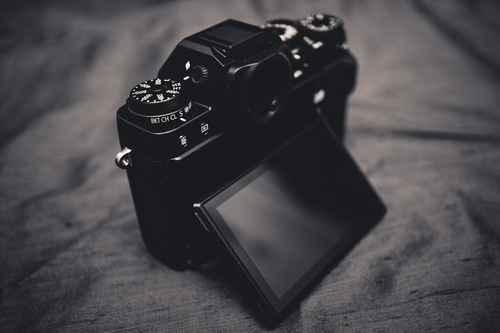 Probably the most talked about camera across the internet this week, the Fujifilm X-T1 is currently one of the best selling compact system cameras. I've been a Fujifilm X-Series user ever since the release of the X-E1. While I really enjoyed my 6 months with the X-E1, there were a number of things that held it back from being amazing, all of which I covered in my Long Term Fujifilm X-E1 Review. While I was able to take some great photographs and even some very successful astrophotos with the X-E1, ultimately, I decided to sell off the X-E1. I stuck with my Canon EOS 6D as my primary photo maker with the hopes that Fujifilm would respond to the shortcomings that kept me from holding on to the X-E1. Some may ask why I would even consider comparing a compact system camera like the X-E1 or X-T1 to a full-frame DSLR like the Canon EOS 6D. For me, it's a simple balance between the image quality available from full-frame lenses versus the convenience of a more compact system. Smaller size imposes physical constraints on the capabilities of a camera system, and this puts the Fuji X-Series at a distinct disadvantage to its larger full-frame competitors. But the Fujifilm X-T1, along with the fast growing line of fast, sharp X-Series lenses, offers much more than just being conveniently smaller than most full sized DSLRs. It directly competes with them in all aspects of performance, ergonomics, and image quality……

See on www.lonelyspeck.com