Reviews
Fujifilm 56mm f1.2 verdict
The Fujifilm 56mm f1.2 is an easy lens to recommend, most obviously because it's the only game in town if you're after a short and very bright telephoto with AF for the X-system. But that's not to say Fujifilm has rested on its laurels and exploited a captive audience. The 56mm delivers the same great quality Fuji X owners have come to enjoy and expect from the company's prime lenses and is sure to become an essential part of many kits. Indeed it could drive many photographers to the X system who may have previously been on the fence – certainly it makes the X system much more appealing to portrait and wedding photographers than before. With an effective focal length of 84mm, the lens delivers classic portrait coverage, but is also useful for taking a closer look at details. The f1.2 focal ratio may 'only' be equivalent to about f1.8 in terms of depth of field on a full-frame system, but can still easily isolate a subject against a creamy out-of-focus background. And in terms of exposure, f1.2 is f1.2 on any system, allowing the lens to be used in dim conditions without forcing the use of higher ISOs. But it's not just about shooting close subjects with a shallow depth of field – point the 56mm at a distant landscape, natural or urban, and you'll enjoy crisp details across the frame even at large apertures. It'll also play well with the XT1's superb continuous autofocusing, allowing you to successfully capture shots of subjects moving towards or away from you – so long as you're using the nine central AF areas………
See on cameralabs.com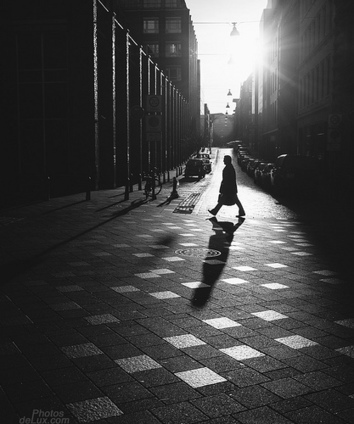 It's now 3 years ago when my camera shop called and told me that they just got a Fuji X100 in and that I could buy it. 30 minutes later I was holding that camera beauty in my hands. I surprised myself a bit by buying a camera that I had never held in my hands and did not read any usability reviews about before I bought it. On top of that I was pretty sure that I would never buy another camera without a full frame sensor since I switched to a Canon 5D / 5D MK II long before. But the Canon's were simply too heavy to always have them with me. I recall a photo tour to Paris where my giant back pack full of DSLR bodies and premium lenses completely wore me out. Towards the end of that trip I was down to one camera body with my 35mm f1.4 lens and the rest of the gear locked up in the hotel room. To go "back" to an APS-C size sensor in order to greatly reduce the bulk of gear I had to lug around with me was all of a sudden very appealing. And a camera that had and optical and electronic viewfinder plus the aperture ring, shutter time and exposure compensation on dedicated wheels and in locations where I used to have them in my trusted analog cameras made the X100 worth a purchase without trying before buying. The X100 was supposed to be my every day casual shooting camera. I still had the big DSLR rig for "serious" jobs. I took my first photos with the Fuji and loved the image quality and color out of camera so much, that I even threw my principle of "never to photograph anything else but RAW again" over board and set the X100 to JPG only……..
See more pictures on fujixfiles.blogspot.de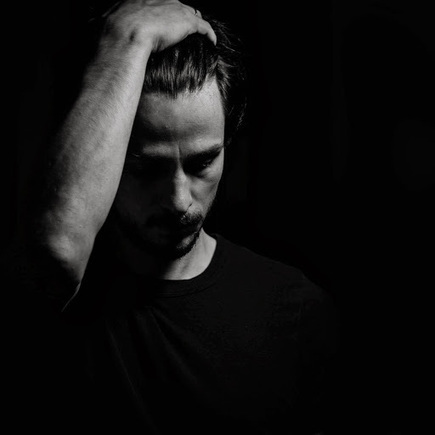 Conclusion
If it wasn't obvious thus far, I LOVE this camera. After waiting a long while for it and reading so many positive reviews I was wondering if the it could stand up to my overblown expectations of it. Turns out it easily does! The camera never leaves my sight. I can take it everywhere I go and not be burdened by it. In fact, I rarely use my Canon any more. I was looking for a smaller camera to go along my DSLR and ended up finding a whole new photographic experience. Not to mention David Beckham has one :-P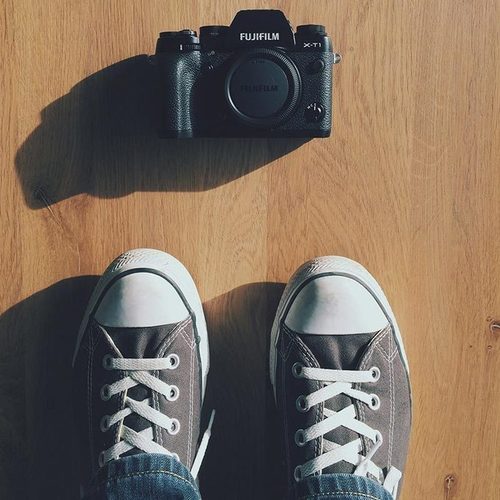 Comme je le disais dans cet article, il m'a fallu du temps pour apprécier à leur juste valeur les appareils de la gamme Fujifilm X. Leur look, dès la sortie du Fujifilm X100 était ravageur mais, les premiers modèles souffraient d'un gros problème d'AF (AutoFocus ou mise au point). Avec le temps, les mises à jour du logiciel interne et la sortie de nouveaux modèles, ce gros problème s'est doucement solutionné. Dès les premières minutes passées avec le Fujifilm X-E2, il m'a semblé que Fuji était réellement à l'écoute de ses clients et surtout les pros. L'AF fonctionnait à merveille. Les défauts des précédents modèles semblaient avoir été effacés. Il y a un peu plus de trois mois, j'entends parler de la sortie d'un nouveau modèle « X ». Look différent, viseur électronique « révolutionnaire », résistant aux intempéries. Il n'en fallait pas plus pour me mettre l'eau à la bouche. En attendant, je prenais goût à l'efficacité du X-E2 et à sa merveilleuse qualité d'image. Etais-je en train de tomber amoureux (c'est imagé) ? Après quelques essais personnels, je décide d'emmener le X-E2 sur un premier reportage. La peur au ventre et le Nikon D4 en renfort (on ne sait jamais). Une fois ce premier reportage terminé, je me rends compte que j'ai utilisé le X-E2 90% du temps…….

See on blog.k-pture.com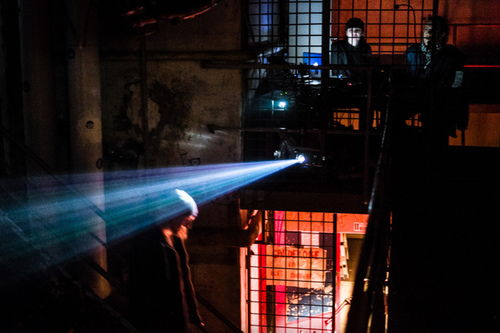 ….
What I do not like about the Fuji XT1
Design and ergonomics. This is subjective, and in part due to me having big hands and fingers, let me explain:
I much prefer the rangefinder design of the X-pro1, black rectangle with a viewfinder on the left side. Just my preference. X-pro1 feels better in my hands and to my eye and face. Give the X-pro1s the X-pro1 body and buttons etc. and XT1 viewfinder, sensor and screen and speed and it will be the X-series masterpiece! (for me).
Buttons. Overall, the buttons on the X-pro1 are much easier to operate for me. I find the menu buttons on the XT1 to be near impossible to use, far too recessed.
Movie record button, I want to chop this button off. Why is this placed where the iso button is on EVERY other Fuji camera? Please make it customizable.
Dials for scene mode and metering. I change these so rarely I do not need dials for this. Especially not buttons that I tend to accidentally change (big fingers) every time I turn the ISO and exposure dials.
I use back button focus 80% of the time, manual focus the other 20% and there is a rubber grip thing preventing easy thumb access to the AF-L button (actually the AE-L button would be a lot more suitable for this).
I still feel Fuji do not really understand the use of back button focus, the X-pro1 is not optimal for this either, none of the Fuji cameras are (at least with my hands).
I really do not like the lock on the iso dial, I want to easily be able to rotate this without taking my eye out of the viewfinder….
See on www.flemmingbojensen.com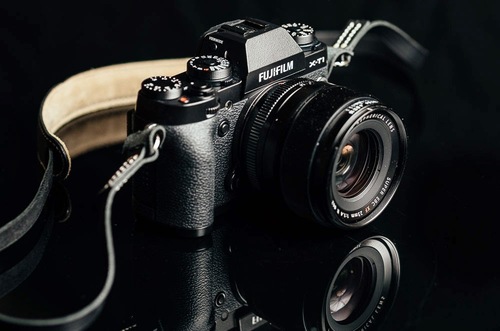 … all that to say, in good light, the X-T1 keeps up very well with DSLR paired with a slower-focusing lens. In poor light, it performs much more like a fairly speedy mirrorless camera. The biggest advantage here over a DSLR? Focusing directly on the sensor means that there are never any lens calibration issues, and it's far more accurate. Of course, the elephant in the room is focus tracking performance, and Fuji has made a pretty big stink about it. Unfortunately I haven't had the opportunity to use it much, and so that will have to wait for part two of my review. In terms of image quality, there's nothing new here. Files look identical to those out of an X-E2, which are very, very similar to the X-E1 and X-Pro1. Fuji colors are fantastic, and the files can handle a good deal of pushing and pulling. The "foliage smearing" that's well documented on forums is indeed a real thing, but it's typically extremely minor, and for my work isn't an issue. If you aren't familiar with Fuji's X-mount lenses, you're missing out. They leave nothing on the table when compared to my Nikon Gs. The first time I used the Fuji 35mm f1.4, I was blown away that a $600 lens could perform that well. Since then, the quality has only improved. Wide open against my Nikkors, every one of the Fuji lenses are sharper that my Nikon equivalent. It's worth noting that the newer lenses such as the 14mm and 23mm seem to focus quite a bit faster than the older ones like the 18mm and 35mm….
I have to say this in every "review" I do on any camera. I am not a reviewer.. I am a user. I am an amateur photographer. I do not pixel peep at 300% magnification. I use my cameras to produce photography that I enjoy.. and so this will not be an in-depth review of the nuts and bolts of this camera or all the technical aspects of the camera which, apparently to some, is a driving obsession. I am not obsessed with pixel counts and all the other technical specs you can find on the commercial review sites. I don't buy gear to test it.. I buy it to use it for myself. And I never ask you to buy a camera through my website by clicking on a link. I have no connection with any camera maker nor do I place ads on my site. We all get enough of that elsewhere. What follows are my opinions and observations and nothing more. I am not an authority. I am just a guy with a deep love for photography. Ok… that's out of the way…. I bought the Fuji X-Pro 1 the first week it became available. I passed on the X-E1 as it did not offer more than what the X-Pro 1 already provided other than a better EVF. I did not think that the Fuji X-E2 would be enough of an improvement over the X-Pro 1 to warrant its purchase either.  I was wrong. I bought the X-E2 the first week it was available but had I known that Fuji was about to unleash the Fuji X-T1 a few months later I probably would have passed on the X-E2 and waited for the X-T1……
See on www.boxedlight.com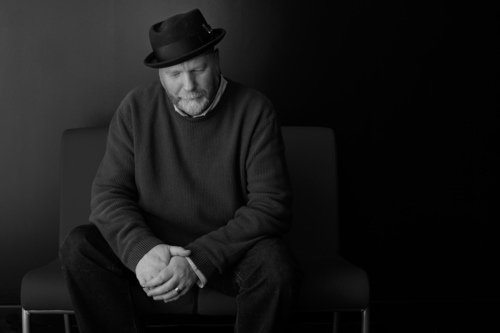 I have had a Fuji XT-1 for nearly 3 weeks now, and have to admit to being completely swept off my feet with this camera. I am a gadget lover, but never try to let the work I do be influenced too heavily by what gear i do or do not have. Wanting to work more location lighting , and not being able to afford portables strobe solutions, I learned how to make the most from small flashes i did have with Chinese import soft boxes. Then as skill, experience and finance available rose, upgrades were made. But the Fuji XT-1…well…that has changed my direction as a photographer. Its not so much the results that are having an affect, yes the fuji jpegs are lovely (never been so frustrated at not being able to use lightroom), but its more the form of the camera that revolutionized the way I'm shooting now. First things first though. I use a Nikon D800. Its a bit of a beast. Its heavy after some use, the lenses are heavy, the file sizes are humongous, but its my perfect camera, a great studio camera, high resolution in a well known and loved Nikon format, that pairs effortlessly with all my best glass, with great video function. But as a work camera, it comes out of the bag as and when a job is needing done, not necessarily when I want to take an image. The Fuji XT-1 is light, super light. It weighs nothing in my bag even with the two primes that i have – the 35mm and the 18mm primes.  It fits nicely in the hand to carry around without it being obtrusive. Which means I always have it on me, which in turn means I always have a camera to hand to create images in a RAW format at a really good resolution. So now I'm back to constantly looking for and creating images……
See on www.photosbygalloway.com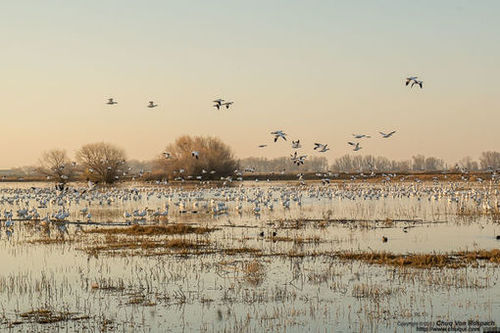 As soon as Fuji announced the new XT-1 camera I knew I was going to upgrade it. The feature set seemed to match what I saw of the weaknesses in the XE-1 — which, I should note, is a really good camera. While I felt the XE-1 was a great landscape and street camera, the autofocus, the sometimes laggy shutter and the general responsiveness kept me from thinking about the XE-1 as a camera for use out in the field doing critter or bird photography. This feeling was reinforced one day when I was out in the Merced refuges and the geese were spooked, the camera really struggled to keep up with the action of trying to shoot wide angle images with 15,000 geese chaotically flying around in a panic. Still, when things were slower, I really loved the results…..
See on www.chuqui.com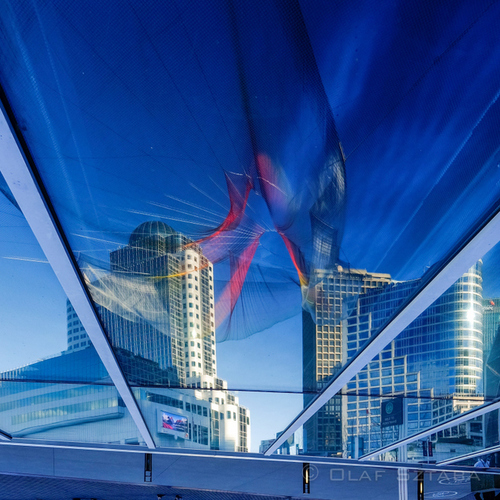 SUMMARY
I have met many photographers who would like to transition from SLRs to the X-series cameras but somehow they are afraid to do so. Part of the reason could be gossip going around the Internet about certain issues such as the AF speed or file processing. Yes, with early Fuji cameras those who wanted to shoot hummingbirds playing hide and seek may well be better off with an SLR. Fortunately, the X-T1 addressed those issues. Another reason could be the unfamiliar look of the Fuji X-Pro1 and X-E1/2 for photographers who are used to shooting with SLR-like cameras. For them, the X-T1 offers a familiar look, superb handling and the best EVF on the market. Most importantly, the "engaging and fun" factor has already far surpassed a traditional SLR. I am confident that if you give the Fuji X-T1 enough time, you will never go back to a traditional SLR. Looking around, there are many photographers who once again find joy in photography by returning to the basics. Fuji proved that a modern camera doesn't have to be a high-tech mess with a list of functions that have nothing to do with the art of seeing. The appeal of the X-T1 comes from a fusion of classic-style but proved-to-work controls with cutting-edge technology, which complements your photography process rather than complicates it. Try it. After all, there are no more excuses……..
See more pictures on olafphotoblog.com