Reviews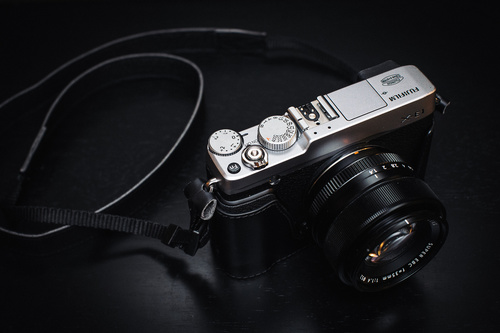 There are many reviews on the web that delve deep into the technical aspects of this little technological marvel, but I'm here to talk about what everyone interested in this camera really wants to know: how does it handle in real-world situations? Is it good enough for professional work? Will it attract the opposite sex? Well that's what I'm here to (hopefully) answer.
Love at First Sight
When it comes to the Fujifilm XE-1, there is one thing that you won't find many arguments against: it's a beautiful piece of kit. I will admit that the styling of the XE-1 is what grabbed me first. The XE-1 and its predecessors the X-Pro 1 and the X-100 all share a classic design that looks very similar to a Leica rangefinder, with a little bit of modern flair. It's a camera for camera lovers. I collect classic 35mm rangefinder cameras, and I've always dreamed of a digital version- a perfect blend of form and function, a small take-anywhere camera that is both beautiful and produces images that are just as stunning as those made using the big guns. This may be as close as one can get to that ideal without spending $12,000 for a Leica M9 + Lens!

Mirrorless Evolved
Ok I promised not to get too technical, but there are a few things you should know before we get to the good stuff. The Fujifilm XE-1 is a compact digital interchangeable-lens mirrorless camera equipped with an APS-C sized sensor. Fuji isn't the first to put a large DSLR-sized sensor into a compact camera- Sony did this with the exceptional NEX line of cameras introduced a few years ago. The Fujifilm X-Series cameras are an evolution of what Sony helped pioneer. One of the most attractive features of the X-Series is its viewfinder technology. With the X-100, Fujifilm introduced an innovative viewfinder that offered both optical and digital views with the ability to switch between them on the fly. The X-Pro 1 expanded on the X-100 with the ability to change lenses. The XE-1 is a slightly smaller, less expensive version of the X-Pro 1. With the XE-1, Fujifilm ditched the optical finder in exchange for a beautiful 2.36 megapixel digital-only finder, the highest resolution digital viewfinder to date. Everything else remains similar to the other Fuji cameras – the awesome manual controls, small size, classic styling, and excellent sensor. It is technologically advanced, and almost everything one could want in a modern camera…..

See full article on www.briandougher.com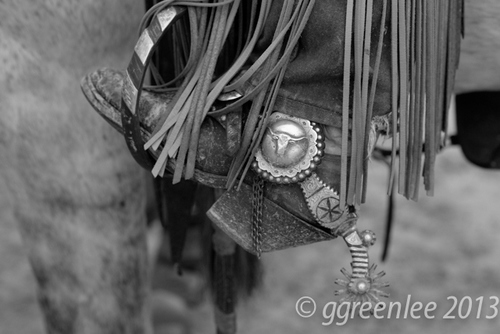 The XF 60MM lens has a bad rap. Reviews around the web will tell you that its sharper than a scorned woman's tongue, but slower to focus in low light than a politician is in making a decision. I have had the 60mm lens since it was released, but I have not used it that much as I tend to use the 35 and 18mm most of the time. I went to San Fran for christmas and it seemed like a good opportunity to get to know the lens better. I wanted to see if the lens deserved the rap and were there ways to overcome any short comings? So this is not a lens review, just some experiences in using the lens. First let me say I cut my autofocus teeth on sport photography with a Nikon F5 and then the D2Hs, D3 etc. It was a bit of a learning curve at the start but now its second nature. My default approach is to use the AF-ON button to separate the AF  from the shutter release button. I tend use AF-C with 9 point dynamic setup. This set up gives you so much control its a godsend, I can pretty much focus and track anything and I seldom have focus failures. Now the X-Pro1 is a different beast and requires a different way of working. For the XF 35MM and 18mm for candid work I use AREA + AF-S with a single focus point. Not only does this mean I can move the focus point around to suit, it reduces focus errors. The most common Auto Focus error, and I suspect why one sees so many people on the internet claim back focus issues, is the failure to fill the focus point(s) with the subject. The AF system will then focus on the point of highest contrast, which may not be on the subject. Using a larger number of focus points with a wide angle lens means a lot of the FOV is fair game for the AF system and  the camera decides where to focus, using a single focus point means I stay in control. I only get failures on these two lenses if I can not cover the subject with that AF sensor. Note for landscape I would tend to use hyperfocal focusing biased to give better focus at infinity. This set up works well for the XF 60mm lens in high contrast situations, but in lower contrast situations it causes it to hunt a lot and fail often. There is just not enough data for the AF system to make a decision..a bit like a politician and just as annoying. Fortunately the solution is quite simple, just use more focus points and make sure to fill the frame. You do this by hitting the AF button and rotating the selector dial left to increase the number of focus points. For night time candid photography I have found that rotating it two clicks left from the single focus point setting works really well. During my night shoot in Avignon I only had two focus failures where the camera could not capture focus at all. Both of these were caused by the fact that there was no real contrast in the subject…well it is a contrast based AF system after all. Clearly you still have to make sure the subject covers the focus points or you may be disappointed, but it deals nicely with lower contrast situations. Locking focus is one thing, the speed with which it locks is another. The Fujinon XF 60MM focuses quickly in when there is lots of contrast even in low light like the night shots below, not DSLR speed but fine for candid work and I would have no hesitation in recommending it for that purpose.  For sports….well there is always the Nikon. Overall I am really enjoyed using this lens. It does not deserve a bad rep, you just need to find your own rhythm with it…..

See full article and more pictures on wideanglecafe.wordpress.com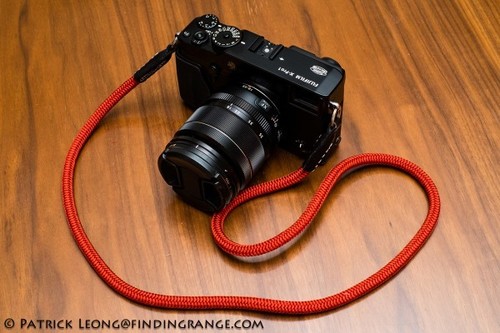 Nowadays, camera straps are a big thing in the camera world.  And why wouldn't they be?  The world today is about personalization.  Everything we buy can be customized to our satisfaction.  Some car companies now will even paint your car any color that you would like (for a small fee, of course  ).  We now have more camera strap companies than ever before, and that is not a bad thing.  Some may say it's a waste to "bling" your camera out but hey, it's YOUR camera, and you can add whatever you want to it.  I remember when I first received my M3, I wanted a leather strap so badly for it.  I wanted that old school look to really resonate from my camera.  I was 12 then, and at that time, they didn't really have any third party camera strap companies.  Now, they do, and one company that has earn the respect of many photographers is Artisan & Artist.  I spoke of Artisan & Artist straps before in my ACAm-280 Kobe Strap review, and today, I will be showing you the Artisan & Artist ACAM-301 silk cord.
Artisan & Artist ACAM-301 Woven Silk Cord Build Quality:
One of the reasons for why Artisan & Artist can command such high prices on their straps is because you really get a quality built product.  The Artisan & Artist ACAM-301 woven silk cord is no exception to this rule.  You're first greeted with a plain, and simple black box.  When you finally take your strap out, you know you bought a quality product because you can see all of the intricate detail, and craftsmanship that goes into making this wonderful strap.  The photos of this silk cord do not do it justice; the silk cord looks absolutely awesome in person.  Seriously, this is a really nice strap…in my opinion,  a better strap than the leather ones that Artisan & Artist makes……
See full review on findingrange.com
Since many years I am using digital full frame Canon cameras. Starting with the EOS 5D I have now switched to the Mark III. I am not always able or willing to carry the heavy equipment and for such cases I have a second, lighter system. That used to be a Panasonic Lumix G1, which I replaced by a Fuji X-E1 and the 18-55 mm 1:2.8-4 zoom lens at the end of 2012. After several weeks with the Fuji I am still excited by the X-E1. Further down you will find a number of photographs that demonstrate the potential of this camera. But there are not only positive things to report: The X-E1 does have its quirks and I they will also be reported here…..
Compared to the Canon EOS 5D Mark III
The images of the X-E1 are of such a high quality that a comparison with the full-frame EOS 5D Mark III seemed reasonable. Both cameras were tested together with their "kit zoom lenses", the 18-55mm f/2.8-4 on the X-E1 and the 24-105 L f/4 on the Canon.
I have shot hundreds of images in various tests with all ISO and aperture settings. Landscape shots were represented as well as close-ups and photos of test images to determine resolution and moire. Some of the images are available for download in full resolution high quality JPG. You can find the download links at the end of my report.
For fair comparison the settings of both camera systems should be largely identical. This affects focal length, depth of field and exposure (ISO and shutter speed). Due to the different sensor sizes and Fuji's exaggerated ISO numbers the matter is not so easy.
Focal length and depth of field (aperture) is converted to the crop factor, i.e. with 1.5. For example, a focal length of 23.3 mm on the X-E1 corresponds to the popular 35 mm on a full frame sensor. An aperture of f/5.6 on the Fuji gives a similar depth of field as f/8 at the Canon. I have always reduced the ISO values by 2/3rd steps on the EOS 5D Mark III.
All images were shot in RAW format and developed with Capture One 7.0.2. In some of the X-E1′s pictures the white balance was adjusted according to the EOS 5D, which I generally found slightly more accurate. All other parameters of the RAW software were left at their default values, which is particularly important when comparing noise performance.
The first series is a landscape shot with 35 mm focal length (full format). I used f/11 on both cameras in order to achieve optimal image quality. ISO levels were varied. All shots were taken with self-timer from a tripod. The image stabilizer was turned off. Below is a series of 100% crops from ISO 200 to ISO 6400…..
See full article on www.martin-doppelbauer.de
When Fuji announced that they were coming out with the X-Pro1, it got many photographers out there excited because finally, there was a digital camera that reminded them of how cameras use to be built. The Leica M digitals evoke the same feelings but they also cost a lot more. The X-Pro1 was a camera that really allowed photographers to take an active role in the photographic process instead of letting the camera do everything for them but for several times less than something like an M9. Furthermore, the X-Pro1 had many of the same attributes of a traditional rangefinder even though it was in the mirrorless class. Many thought that just like a traditional rangefinder, only fixed focal length lenses could be used. Then Fuji surprised us by announcing that they would be creating zoom lenses for the XF Series lineup. The first of these zoom lenses is the XF 18-55mm F2.8-4 R Lens, which is the lens that I have here today for review, and the lens that came with my X-E1 kit.
Honestly, even I was a bit surprised when I heard the news that Fuji was coming out with zooms for the X-Pro1/X-E1. First off, most people who are going to buy a camera like the X-Pro1 or the X-E1 are more interested in fast primes. I know I was because I grew up with fixed focal lengths. Optically, they're just better, faster, and most importantly for a rangefinder type camera, smaller. But as my interest grew for the Fuji X-E1, I began looking at the price of the new zoom. If I bought the XF 18-55mm F2.8-4 R Lens separately, I would have to cough up almost $700 for it. However, if I bought it packaged as a kit with the X-E1, I would only be paying about $400 for it.

The Fuji X-E1 with XF 18-55mm F2.8-4 R lens.
I'm pretty traditional in terms of what I like in photographic equipment, and everyone who knows me knows that I can be pretty stuck in my ways. Look at my blog.  You'll see Leica, and Fuji X series cameras, which are all cameras that rely heavily on user input. I'm not trying to rat on anyone else's preferences; that's just my style. I like these kinds of cameras because they're basic, and the controls are manual allowing me to fully concentrate on the photo. I really don't like electronics getting in my way, and in terms of lenses, I really believe that all you need is a fast prime to take care of 90% of your shots. For me, the ultimate setup to this day is a Leica M9 with a 50 Summilux ASPH. So what made me try out this zoom?  Well, for me, the fact that the X-E1 had only an electronic viewfinder bothered me a bit because I like having an OVF. But the features of the X-E1 got me to take the leap, and buy it so I figured that since I'm giving the EVF a chance, I might as well go for the zoom, and see what I've been missing. Plus, again, the zoom cost me only an extra $400 if I bought the Fuji X-E1 kit, which to me was a great incentive to give the zoom a chance.
Did I regret my decision? No, not at all. This is one awesome lens, and in my opinion, Fuji shouldn't label it as a kit lens because that's very deceiving. I love using this lens. Is it perfect?  No but it definitely expands the range, and usefulness of the X-Series system, and gives the X-Series system one more reason to love it.

See full review on findingrange.com
I was fortunate enough to have the opportunity to test a pre-production copy of this new prime to provide some feedback to Fujifilm.  This article will discuss my experience with it plus provide you with some of my initial images taken with this lens.
Before you can use this lens with your X-Pro1 or X-E1,  you will need to upgrade the firmware on the camera body (which allows for lens corrections plus enables a few other features).  I was supplied with (non-public) beta-firmware from Fujifilm (V2.02 for my X-Pro1) but I suspect when this lens is publicly released, a new firmware version (V2.03 or higher) will be available for download.
Final Thoughts
Here is a quick summary of this lens:

Pros
excellent build quality and lightweight
fast f/2.8 aperture
the AF/MF clutch is a welcome feature to move quickly from AF to MF
focus ring responds nicely when using manual focus (as opposed to the original focus by wire)
Depth of Field markings
Distance Scale markings
aperture ring feels solid with discreet 1/3 stop settings
sharp, even wide open
very little distortion
surprisingly flare resistant
the petal lens hood is an improvement over the previous ones made by Fujifilm

Cons
the $US 899.99 price tag might put some people off
14mm (21mm equivalent) is very wide and will challenge any photographer's composition skills
the focus ring could use more dampening, but that may change in the final production units
See full review on roel.me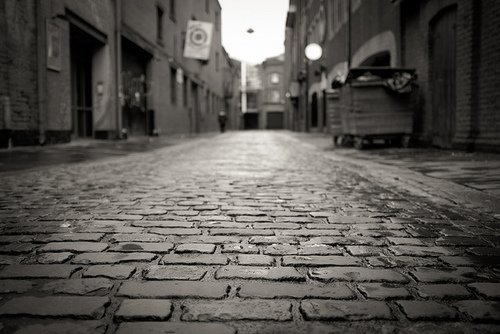 In July 2011 I purchased the Fujifilm X100camera. I was struck by the liberty offered by such a small yet powerful camera. Coming from a full frame DSLR setup I have to confess the initial months were a love hate relationship. I loved the stunning image quality while hating the focus accuracy of the initial release. Fujifilm quickly addressed the frustrations with a series of firmware updates that catapulted the X100 camera to the fore of my photography habit. Like many I found the X100 offer a photographic experience that developed my skills as a photographer, rather than rattling off a series a shot I learned to be more thoughtful and controlled making each shot matter. The X100 taught me that you can be creative in the camera without having to rely on post production processing. In short the X100 became my every day camera. 2012 brought the mighty X-Trans sensor in the X-Pro1 and more recently X-E1. Both cameras have the same sensor and are capable of producing breathtaking images, ultra-sharp with simply beautiful colour rendition. Fujifilm are certainly leading the way in the mirrorless camera market and we all knew it was only a matter of time before we saw an upgrade to the X100. Despite expecting to see the Fuji X200 the announcement of the X100s came with a very large wave of excitement. I was lucky enough to have the X100s for a week in December and I used it to capture some images around Northern Ireland. Like the X20I decided to visit Belfast, County Down and my favourite location 'The Dark Hedges'. Physically the camera is almost identical to the X100, there is the addition of the 'S' to the logo and the all important Q button but also the focus options are now M-C-S rather than M-S-C as they were on the X100. The big changes come on the inside, a 16.3 megapixel APS-C X-Trans CMOS II a a Lens Modulation Optimiser and the new EXR processor are just a few of the highlights. Anyway, I was already a massive fan of the X100 and was the X-Trans sensor going to make that much of a difference? In short, in complete certainty and after just a few hours I was able to conclude the answer is a definitely YES. The image output is breathtaking and I can't wait to use the X100s to capture long exposure photos. If I was asked to describe the X100s in two words they would have be "Super Sharp". I was restricted to shooting JPG but I was blown away at just how sharp the photographs are and how quick the camera is to focus and capture……

See full article on www.flixelpix.com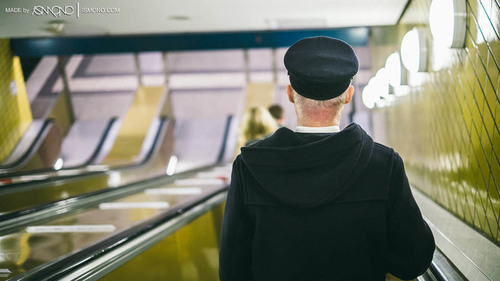 It has been a couple of weeks now since I've been using the Fuji X-E1 with the 35mm f1.4. This camera is incredible and so is the 35mm f1.4! This lens is super sharp and produces some great colors. The all metal construction has a great build quality. It feels solid, but it is not too heavy. Autofocus is alright, but not comparable to a DSLR of course. The autofocus is crippled by the contrast detection. And since I haven't had any other X-Mount lens to compare yet, I have no idea if a different lens (i.e. the new 18-55mm) is actually focusing faster. The manual focus is a focus by wire system. So manual focus is smooth, but quite "slow". You turn it quite long to get from infinity to close focus (In MF you can use the AE-L / AF-L button to initiate AF and then do some manual focus adjustments though). The good thing is that you can actually decide in which direction you want to focus to infinity. In other words either a Nikon or a Canon user can feel right at home….
See more pictures on www.ismono.com
Capture One v7.0.2, the latest version of Phase One's image management and Raw conversion software, includes support for Fujifilm's X-Trans cameras. Given the trouble this non-Bayer design has caused for third-party Raw converters (it remains to be seen how many will ever offer support), this has caused a lot of excitement in the Fujifilm community. So, just how well does Capture One do, and how significant is the problem , in the first place? To provide some context, the vast majority of digital cameras ever made perceive color using what's known as a Bayer Color Filter Array, named after the late Kodak engineer Bryce Bayer. For its recent cameras, Fujifilm has developed its own color filter array pattern, which it calls X-Trans. The idea behind X-Trans is that its pattern repeats less often than the Bayer pattern, rendering redundant the low-pass filter that usually protects against moiré. The disadvantage of creating a non-standard color filter array (especially one that took two years to develop the demosaicing algorithm for), is that third-party software makers have to do a lot more work to provide Raw support….
"As you can see, Capture One's color response is much closer to the camera's results than Adobe's default profile. The default results are also substantially more sharpened than the JPEGs are. In comparison with the camera JPEGs, there are hints of the same brushstroke effect that Adobe Camera Raw produces, though not to the same degree and mitigated, perhaps, by the better color response."
See full article on www.dpreview.com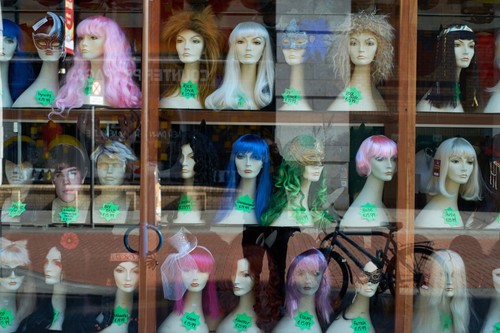 If you're a fuji user or even just a fan you've probably been reading the reports of upcoming X-Pro1 and XE-1 support to be added to Capture One, the high end Raw converter from Phase One. Reports had been steadily leaking out from people using the beta and the general consensus was that it was an improvement over Adobe's implementation in Lightroom. They released the final version today, and I decided to have a look and see if it lived up to the hype. In case you're not following this blog regularly, let me just tell you where I'm coming from with regard to this subject, just so you can put my opinions in context. I had been a relatively early adopter of the X-Pro1 but I had eventually sold mine, partly due to the lack of a good workflow for handling the raw files. It was actually the Lightroom support that pushed me over the edge. I was very critical of it, and found the "watercolour" artefacts to be completely unacceptable. Needless to say I got a lot of criticism for those comments (from both die hard Fuji fans who think the X-Pro1 is perfect in every way, and die hard Lightroom fans who believe the same thing about Lightroom.) I've done a lot of testing and playing around with settings trying to find a way to live with Lightroom's conversions, but I stand by my opinion, that the quality of the raw processing of X-Pro1 files in Lightroom is seriously sub par. To be fair, I am hyper-critical when it comes to image quality. I have worked for years in broadcast television, and a critical part of my job is making sure the images I produce meet broadcast standards, so quality control is drilled into me. Anyway, I just want to put that out there, because I was so critical of the raw conversion to date, that it says so much more when I say that am blown away by the difference with Capture one. DP Review did some initial testing today and they were somewhat skeptical of the differences, but I have to disagree with their findings. I've spent a few hours with it now and I have to say the difference is night and day. There is still a degree of the watercolour effect with capture one, but it is much less obtrusive than Adobe's. Images are also much sharper even with the default settings. In fact, in my opinion you need to turn the sharpness down a little. I don't want to go mad with lots of comparison images because there are lots of them out there on the web already, and you can download a 60 day trial and try it for yourself if you want to do your own comparisons. But I do want to point out a few things. It should be noted that it's not just the smearing that Capture one does better. The whole image seems to be much sharper, and also there is much better colour in details too……
See full article on blog.thomasfitzgeraldphotography.com