Reviews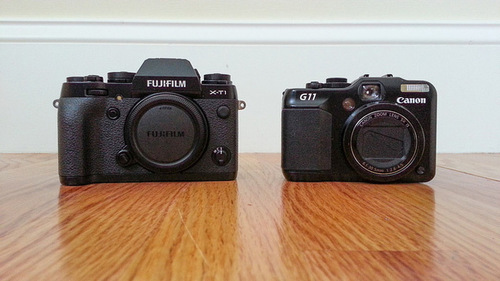 Summary
My first impressions are as positive as I anticipated they would be. Fuji has done a fine job designing this camera. The camera controls are very logical, and since there is a dedicated knob/switch for everything, you hardly need to dive into the menu at all. There are dedicated controls for:
ISO

viewfinder mode

shutter speed

aperture

metering mode

focus mode

drive mode

exposure compensation

The only time you'll really need to dive into the menu is to set your image size/format, as well as any Fuji color settings (Astia, Provia, Velvia, etc.).  Otherwise, the external controls should suffice. I have yet to crack open the manual, and don't really think I'll need to until I start fiddling with the wifi/remote app. Construction is reassuringly solid. This thing is a mini tank. The leatherette is quite soft and grippy.  The grip – while not as secure as a dslr – ads decent holding ability and the little thumb protrusion in the back helps. The only demerit to the construction is the flimsy doors for the SD card and battery. We'll see how these hold up over time…….
See on f8blog.tumblr.com
Ever shoot with your x100 or x100s and think…damn….I wish this thing was a little bit wider? Well you bought a fixed lens camera dummy, you should have thought of that sooner! But that's ok…Fuji's got your back. Enter the WCL-X100 Wide Conversion Lens, aka Fuji wide angle adapter. Let me start off telling you that this thing is built like a tank. It's a bit pricey at $300USD, and only gives you 0.8x which takes it from a 35mm to 28mm. So yeah…it's not going to put you into ultra wide territory. But it will give you that added….umpf when you desperately need it. If you own a x100 or x100s, as you probably expect, this thing is built amazingly. It has some weight to it. You mount it by simply screwing it on the front of the camera. Just screwing it into place, you already have a feeling of "Nice!". If you've ever used a cheap brand screw on filter compared to a quality brand screw on, you know what I'm talking about here……

See on sebimagery.com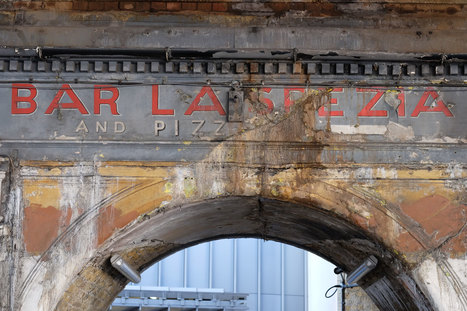 The Fujifilm XF 56mm F1.2 R is a superb addition to the X-series range, offering a classic portraiture focal length and an ultra-fast aperture that produces simply beautiful background bokeh with a minimum of fuss. Optically it's an almost perfect lens, only suffering a little wide-open at the edges. Although the auto-focusing isn't the quickest (even on the new X-T1) and the supplied lens hood is disappointingly made from plastic, we still think the price is very reasonable for the stellar image and build quality that you get in return. The Fujifilm XF 56mm F1.2 R lens is remarkably sharp in the image centre virtually throughout the entire aperture range, and the edges are very good from f/2.8 onwards. The fast maximum aperture of f/1.2 makes it incredibly easy to creatively throw the background out of focus, with the seven-blade iris diaphragm achieving some lovely bokeh effects. Vignetting is practically a non-issue and chromatic aberrations are very well-controlled……
See on www.photographyblog.com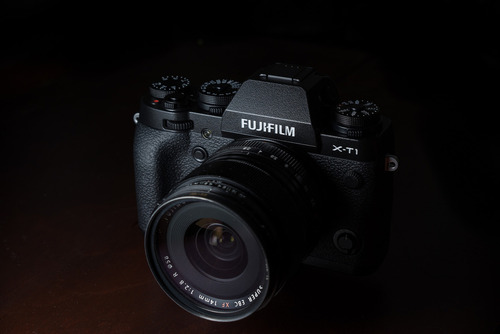 Why am I calling this a love affair?  Perhaps it's because this best sums up the experience I have for the Fujifilm devices, both the newly released X-T1 and the aging X-E1 before it.  With the titans of the compact mirror-less camera world, the 24MP FF Sony RX1 and the 36MP FF Sony A7R, already comfortably sitting in my bag, how is it that the venerable X-E1 and superfluous X-T1 are sitting there beside them?  This is my attempt at a reasonable explanation.  As always it starts at the beginning, when I first picked up the Sony RX1 it forever changed my outlook on photography (you can read my one year in review here…).  It also made life difficult if I wanted to shoot anything other than at 35mm, I needed wider but now also wanted small and my old Canon wasn't cutting the mustard any longer……
See on jkspepper.tumblr.com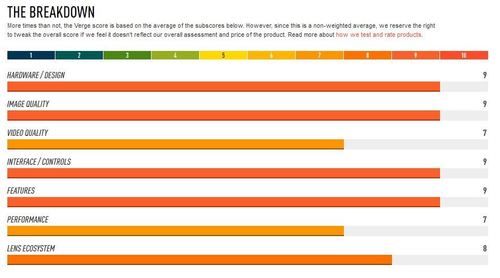 I've been shooting with mirrorless cameras for a long time — I was an early converter because I was just tired of lugging my DSLR rig around. But they've always involved compromises: while image quality is generally great, control, expandability, and autofocus performance have suffered. Or, in the case of Sony's RX-1 or A7r, they are priced too high to be a feasible option for me. But after shooting with the Fujifilm X-T1 for almost a full month, I really feel like I've found what I've been looking for. Its combination of solid build quality, compact design, awesome controls, great image quality, and great lens options is just about everything I look for in a camera. It's not cheap; at $1,300 for just the body, many casual photographers will quickly look for other options. But for the dedicated enthusiast photographer, or even a professional, the X-T1 is a really attractive option. The X-T1 offers a similar experience to the X100S that I love so much, but in a more versatile and reliable (albeit slightly bulkier) package. It's not the lowest common denominator camera for every person — it's a focused tool for experienced photographers that know the principles of photography. Its battery life could definitely be better and if you shoot a lot of video, it probably won't fit your needs. But for everything else — image quality, control, features — it's a home run……

See on www.theverge.com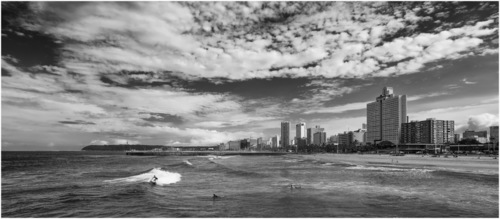 Before I share the following images with you I have to say a few words about the new XF10-24. If you think this lens is small and compact, you'll be disappointed. It is pretty much exactly the same size as for instance Nikon's 10-24 or 12-24 equivalent. However, there is absolutely no way that you can compare these lenses. The minute you pick up the Fuji you will realise that the build quality is on another level all together. It feels as if it was made from a solid block of metal. It is just so perfectly put together. Everything works so smooth it is a total pleasure in the hand and balances just fine on my X-E2 with the optional grip attached. Both in size and weight. I have to say that with every new lens Fuji releases the quality gets better and better…….
See more pictures on mworsdorfer.blogspot.de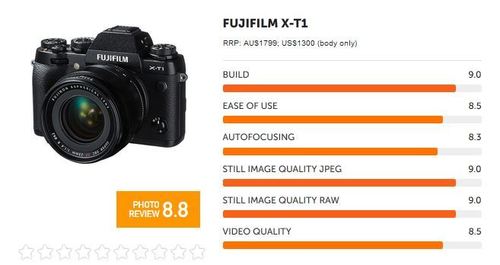 The price tag will put the X-T1 beyond the reach of the casual snapshooter, which is fine as this is a complex camera that is best suited to professional photographers and serious enthusiasts who are prepared to utilise its manual controls. There's no fully-automatic shooting mode at all. As with other X-series cameras, the camera can be operated in programmed AE mode by setting the shutter speed dial and lens ring to the A positions. Moving one of these on or off the A position sets the camera into either shutter- or aperture-priority AE, just like the classic rangefinder cameras. Moving both provides full manual control. This isn't a camera for the technologically-challenged user. Those who are up to the challenge, however, are likely to be well rewarded. The camera has six programmable function buttons that can be set to provide quick access to any one of the following controls: advanced filters, AF mode, aperture settings, auto sensitivity control, bracketing, custom settings, depth-of-field preview, dynamic range, face detection, film simulation, focus frame selection, image size, image quality, RAW/JPEG toggling, self-timer and wireless options. Accessing some settings requires other controls to be set in specific ways…….

See on www.photoreview.com.au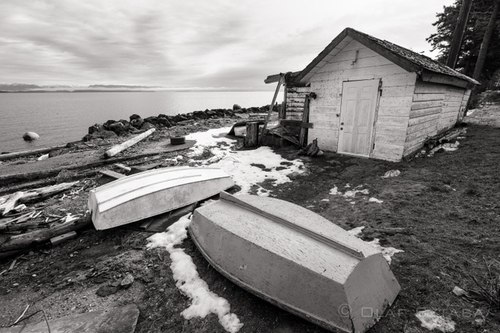 In the past I shot with zooms but my main arsenal is now prime lenses. I believe that not only do primes offer superior quality (with a few exceptions) and portability, but most importantly they allow you to think creatively. Some of the legends of photography shot with one lens their entire career; others "limited" themselves to two, maximum three lenses. This way there were able to train their eye to see and compose, which eventually led to superb work. Therefore, when Fuji was kind enough to let me try a brand new Fujinon XF 10-24 F4 R OIS lens, I approached the subject with a dose of zoom hostility and prejudgment. As a fan and heavy user of the superb XF 14mm F2.8 R lens, I wondered if I would ever enjoy this much bigger and heavier addition to the Fuji X-series line-up. On paper there is not much difference in focal length between 10mm and 14mm, some would argue. WRONG! In a wide-angle world, it makes a considerable difference. And for a serious landscape photographer, the wider you go, the more impact you create. Of course this is assuming you know how to craft grand vistas with such a demanding tool…….
See more pictures on olafphotoblog.com
For most of my recent career I have made much of my living with an 85mm f/1.4. I love that lens, it has been updated and remodelled by the manufacturer but I hold onto my original, it holds sentimental value. It has shot commercially on three continents and produced some of my most popular images, in short I love the 85mm focal length. Since moving back to the UK from the US my life has changed somewhat. I teach now and also no longer regularly shoot commercial fashion or portraiture, now my love is extended projects (whether you call them art, documentary, it's a process of love and exploration and enriches my soul more than commercial fashion). I still shoot fashion and portraiture, heck, I teach it, but it's not now my mainstay. So, surely the 85mm focal length is now forgotten? That focal length is a portraiture lens right? Humbug, a lens is a tool, certain focal lengths have "historical" context but all lenses are tools for our vision and imagination…….

See on draigphotography.com
The last few years have been an exciting time for digital photography. New cameras are coming on the market faster than ever; websites, blogs and Internet forums are busy comparing technical specifications and the latest sensor technology (we take some of the blame). When we meet people interested in photography, they almost always ask me the same question: Which camera do you shoot with? Which one would you recommend? Interestingly, most people never ask about lenses as if they were just an accessory. I am not surprised, though. After all, it has been known for a long time that amateurs get excited about cameras and professionals about lenses. Fortunately, since the start of the X-series, those who care about the art of seeing have had plenty of reasons to be excited. In the last few years we have witnessed a number of new camera systems. While some of them offered quite capable cameras, the majority of them had one thing in common – they lacked prime quality lenses. You don't need to look far. Even old players such as Nikon, a company that you would expect to rule, lacks high quality prime lenses for its APS-C offering……
See more pictures on olafphotoblog.com