Reviews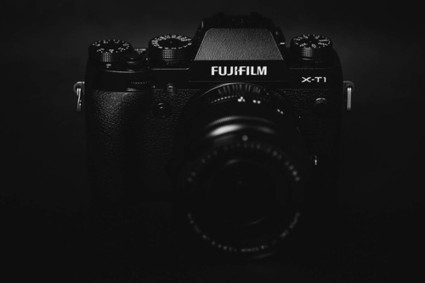 I can be a mighty stubborn guy. You see, I have this very clear conception of the X Series cameras, one that's severely tainted by my initial experiences with the original X100 and the reasons why I first became interested. Sometimes when I'm in a rut or feel myself wavering creatively, I'll go back and watch the insane japanese commercial I've embedded next to this paragraph. Yes it's raw and yes, it's dark and mildly disturbing… But it encapsulates a certain ethos I've come to associate with these cameras: a grittiness of spirit, a spy's point of view, lurking in the shadows, watching the drama of life unfold. The first schematics I saw for what was to become the X-T1 challenged this conception: a pentaprism-like hump? An SLR design? Stacked dials and buttons galore? Where was the innocuous rangefinder footprint, the misleading simplicity of the X Series? Well, not to worry young Jedis: the Force is still strong with this one…..

See on www.laroquephoto.com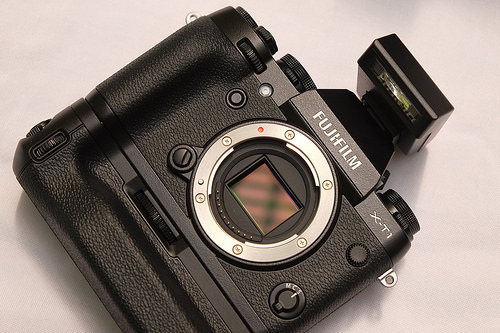 In summary, the image quality afforded by the X-T1 is the same as the X-Pro1/E1/E2. Even if there is, it is pretty minute. The reason why people would buy the E2 then is the improved AF performance due to the phase detection diodes in the sensor to aid faster focusing. So the X-T1 has the same sensor and along with it, the same speed in focusing. What's the main thing I would get it over the E2 would be the huge EVF and with it, a fast refresh rate while doing continuous shots such as for sports or nature shooting is certainly a boon. Coupled this with the Ultra High Speed UHS-II SD cards and this camera do perform really snappily. But would I buy one over my X-E1 which is a generation older? In short I won't. I don't need the weather sealing and with it, all the changes to the size of the buttons and the removal of the shutter screw thread. I am still ok with the EVF size on the X-E1  and the focusing speed without the Phase Detection but I do feel that the buttons on the old camera are that much more comfortable to use……
See on wilzworkz.wordpress.com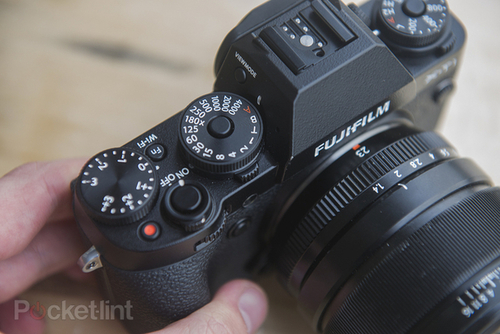 Verdict
Let's get the slight downsides out of the way first: the X-T1 could do with a better battery, autofocus needs to be refined for precision, and continuous autofocus won't keep a similar price DSLR at bay in our opinion. Oh and there are no weather-sealed lenses to pair with the body – but that will be resolved later this year as some options arrive to market. Otherwise the X-T1 is a shining example of how a retro style camera should be done. Just take a second to look at it and it's hard not to fall in love. Those physical mode dials are well made, as is the all-metal and weather-sealed body; it's a melting pot of design that gives the Fujifilm a distinct edge that other manufacturers have since started to try and cash in on. Then use that giant electronic viewfinder in its "full" mode and it blows other electronic viewfinders out of the water. It's not going to compete with the brilliance that is the X-Pro1's hybrid viewfinder, but the X-T1 has a wider application and target audience, plus as those bigger and longer XF-mount lenses arrive the viewfinder's central placement will make all the difference in use. Add to those positives super-sharp image quality that's hard to beat and we think that of all the Fujifilm options available this is the one to go for. It's not without some serious competition – the Sony Alpha A7 drags a full-frame sensor into the equation for not much more cash but lacks the lens support for now, or the Nikon Df goes for large-scale retro – but Fujifilm's tough enough to stand its own ground. We love the images we've been getting straight from camera…..
See on www.pocket-lint.com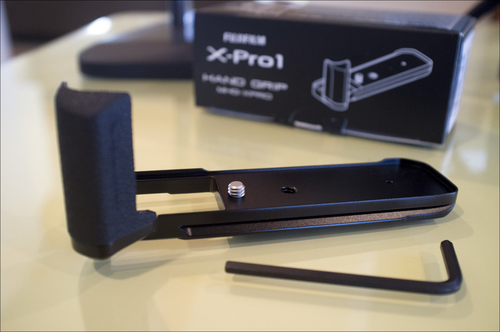 The new Fuji MHG-XPRO grip has just arrived for my X-Pro1, so I've down a quick comparison with the original Fuji grip, and illustrated how the new grip works with the camera. The original grip on the X-Pro1 – note that I had to support the camera to stop it tipping forward and resting on the lens/hood. The original grip fixes in place with a D-Ring, has a central tripod bush, but needs to be removed to access the battery/SD card. It does have a non-slip rubber material on the base, which is absent from the new model…….
See on f-sunny.com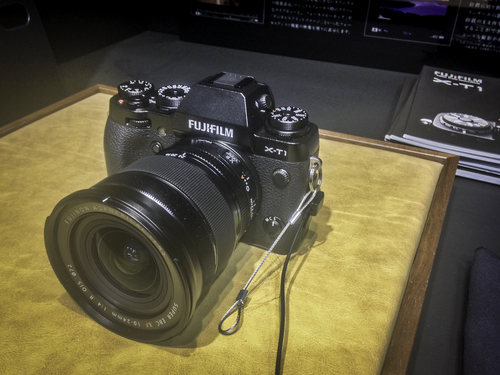 Conclusion
For me the jury is still out. The EVF makes a big impression, the camera is fast and responsive, but clearly I have been spooked by the lack of relief of the back buttons of the camera. So far it seems to me that If you already own an X-E2 (or were planning to buy it), don't shoot action and don't mind the big EVF, you don't need to upgrade (or spend the extra money). Anyway, I will leave definitive conclusions for after a real test in real life. I should get my own production sample in 10 days ("I love it when a plan comes together", fingers crossed), so if you want to hear more about the X-T1 and how it performs in real-life, stay tuned : you can leave a comment below with what you would like to see, subscribe to this blog, share the love with your friend with the share icons below, and follow me on Twitter @greenbalbo. Talk to you soon……
See on grittymonkey.wordpress.com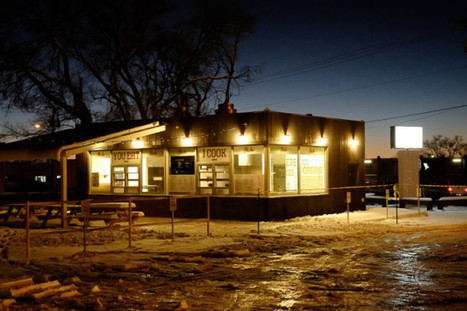 Long-standing readers (hello, Mum) will remember my dalliance last year with the lovely and frustrating Fuji X-Pro1. I eventually gave up on it, and bought the loyal but it turns out unexciting Olympus OMD E-M5 as a replacement. Now as I look at the camera on my desk, it's clear I should have waited (or at least kept the lovely fuji lenses when I sold the X-Pro1). Fuji's widely-praised commitment to firmware updates has improved the performance of their cameras, and there was something I couldn't shake about them that now sees me as the happy owner of a Fuji XE-1. There are 2 stories here and here's the brief version of them both…….
See on www.clearingthevision.com
Beautiful finish, nice tactile feel and responsive controls — Fujifilm's latest X-T1 mirrorless X series camera is certainly an as impressive as elegant photographic tool the Japanese camera maker can be proud of. Bear in mind, the X series is only two years old. Within no time the retro-styled cameras have grown into a respected lineup of serious cameras for enthusiasts and pros alike — and the X-T1 with the highly thought of 16MP X-Trans II sensor not only upholds Fujifilm's long tradition of quality optical instruments, it refines the X series and takes it to a new level. Still, coming from conventional cameras the innovative X-T1 might not be the most intuitive at first glance. You're looking in vain for a PASM dial. Shooting mode? The X series approaches modes in a different, less conventional way. Either use the aperture mode switch on the lens to toggle between auto or manual aperture control. Or use the ISO or shutter speed dials' A modes to switch between P and M modes……
See on www.the.me
I had just returned from my Tokyo trip with the wife. I took 3 cameras with me (Leica X-VARIO, Ricoh GR-D IV, Minolta CLE) and spent a whole month shooting and testing these cameras. I had a lot of fun. As soon as I got back home (2 days later), my special ordered Ricoh GR Limited Edition arrived from Gastown Photo. I was ready to start shooting again. Another day later, a new camera appeared at my door from Fuji. How excited was I to review the new-ish Fujifilm X-E2? Was I tired of reviewing cameras? No way! I was pumped to start putting this camera to the test, especially comparing image quality with the Leica X-VARIO and my newly acquired Ricoh GR Limited Edition. All 3 cameras are very different, but they all share one thing in common: they all use a APS-C size sensor. How did the X-E2 compare? …..
See on www.bigheadtaco.com
The new Fujifilm X-T1 is the best X-series camera to date, and one of the best interchangeable lens cameras, mirrorless or otherwise, that we've ever had the pleasure of reviewing. The X-T1 quickly and efficiently delivers outstanding image quality with the minimum of fuss, with its myriad of external controls and customisable buttons proving to be inspired rather than confusing. Being able to quickly and intuitively use mechanical dials to set the main exposure parameters is a veritable joy. The fantastic electronic viewfinder is more than good enough to impress those who swear by an optical viewfinder, while the weather-proof body, tilting LCD screen, USH-II card compatability, fast autofocusing and speedy all-round performance, and the much improved wi-fi connectivity options are the icing on a superbly balanced cake. The only minor flies in the X-T1 ointment that we can think of are the lack of a true built-in flash, the slightly lacklustre video mode, no touchscreen functionality, and the absence of any weather-proofed lenses at launch. Image quality is very similar to the X-E2 that we recently reviewed, that is to say, outstanding. Noise is noticeable only by its almost complete absence throughout the ISO range for both JPEGs and RAW files (with the exception of the new headline-grabbing 51200 setting), with the removal of the optical low pass filter producing slightly more detail in the image. The excellent 18-55mm kit lens is also worthy of mention, with the fast maximum apertures making it easy to creatively throw the background out of focus, and delivering sharp results throughout the focal range – we'd go so far as recommending this option rather than buying the X-T1 body-only for would-be owners……
See on www.photographyblog.com
Even though we are only a little over one month into 2014, Fujifilm has already had a busy year, having added five new lenses to its roadmap for future release, not to mention having launched the XF 56mm F1.2 R and most recently, the Fujifilm X-T1. I am among a handful of photographers who were lucky enough to receive a pre-production model of the camera, and decided to put it through its paces at a solo concert by South African musician Shotgun Tori. This event was ideal to pair the X-T1 with the XF 56mm F1.2 R, as there was very little light and being a solo concert, I was to focus much on the individual musician. All the images of the evening were shot at 3200 ISO and mostly at f1.2 – demanding conditions indeed! The traditional manual-style controls of Fujifilm X-Series cameras have gained much popularity. The X-T 1 takes this aspect even further, with a manual knob control for ISO, and manual controls to select frame rate and metering coverage. I have always been very keen on manual style controls, as in my view it is inherently more intuitive to turn a knob, or an aperture ring, than it is to press a button and have to make a selection within an electronic interface. The X-T 1 is undoubtedly the most intuitive digital camera I have ever handled……..
See on guswaschefort.com