Reviews
I have spent a few weeks with the new Fuji XF 14mm f2.8 R lens. I had heard good things about it, yet it was not love at first sight for me. And that is not to say that it is not a pretty lens. It is very attractive looking and the markings for the DOF indicator clearly separates it from the rest of the current Fujinon XF lens lineup. But the timing for getting the XF 14mm was a bit off for me. I had just finished some intense testing of the Samyang 8mm f2.8 fisheye and absolutely loved the 180° field of view and image quality. And my main lens for the X-Pro 1 has been the light and very compact XF 18mm lens for the past year. Compared to the XF 18mm the XF 14mm is big (41mm/1.6″ vs. 58mm/2.28″) and heavy (116g/0.26lb vs. 235g/0.52lb). Will I be using the XF 14mm enough to justify the purchase? After all it is currently the most expensive X-Mount lens made by Fuji. And in the end it is only 4mm wider than the XF 18mm and even one stop slower.
Anyway, I now had the lens in my hands and did what I always do when I get new gear – I attached it to the camera, emptied my camera bag and locked all other lenses and camera bodies into my closet. The best way to get familiar with new gear fast is to use it intensely and exclusively.
So I went out on my first stroll with the new lens. But when I stepped out of my door I felt an unfamiliar strong pull on my camera strap (which I lug across my shoulder like a messenger bag). Not only is the XF 14mm heavier, it also sticks out longer to change the weight balance a bit into the "uncomfortable" department. Additionally, I do not like the style of lenshood that the XF 14mm requires. The XF 18mm and 35mm lenses have small and unobtrusive square lens hoods. But this is the Tulip style lens hood that draws much more attention and makes the camera look bigger than it is – not good for a stealthy aspiring street photographer…..
After tons of photos in all different lighting situations I am nothing short of impressed. I hear a few complaints about the price of this lens. And at a MSRP of EUR 899,- / USD 899,- it does not generally appear to be a bargain for a Fujinon XF lens at first sight. But imagine you could buy a Leica 14mm f2.8 lens for this price – you would not think twice. And from my image quality point of view I would say that the XF 14mm is the most Leica like wide angle lens I have tried so far.
If you take a look at it from this point of view the lens is almost a bargain! :)
+ Great image quality, color and contrast
+ DOF scale on the lens
+ Handles flare well
+ Value for money!
o Normal wide angle vignetting
o 58mm filter thread vs. 52mm on XF18 and 35mm
o 1 f-stop slower than the XF 18mm lens
- Weight and size
- Bulky lens hood
See on fujixfiles.blogspot.de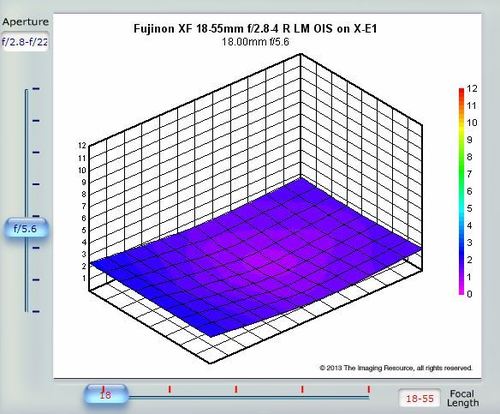 The Fujinon XF 18-55mm ƒ/2.8-4 R LM OIS is Fujifilm's first zoom lens for the X-mount; it's also Fujifilm's first optically-stabilized lens. While 18-55mm is a common range for APS-C kit lenses, the variable aperture of ƒ/2.8-4 is uncommonly bright. The X-mount lens will only mount to Fujifilm digital SLR cameras with sub-frame (APS-C) sensors. Thus, for this particular lens, it will exhibit an effective focal length of 27-84mm. This lens isn't a "constant" lens, in that as you increase the focal length, both the minimum and maximum aperture increases.
The lens is available now with a petal-shaped lens hood, takes 58mm filters, and retails for around $700.

Sharpness
The Fujinon 18-55mm lens is surprisingly sharp, and seems to be calibrated for its best performance in its wider apertures. Used wide open, the lens performs very well (there are very sharp images to be had at 35mm and its widest setting there, ƒ/3.6). If there's any doubt about which focal length to choose – 35mm is it, as the lens is consistently sharp from ƒ/3.6 through to ƒ/11.
Other apertures are a bit more variable. At the wider end, 24mm is very good when used wide open; stop down to ƒ/4 and it's great all the way through to ƒ/11. 18mm and 55mm are a bit more variable: performance is still very good, just not quite as great as we note at 24mm and 35mm.
Diffraction limiting begins to set it at ƒ/16, with a slight impact on overall image sharpness, and ƒ/22 shows moderately soft results.

Chromatic Aberration
While our test results show some significant impact with regard to chromatic aberration, looking at the sample images, I would be hard pressed to describe it. If it's anywhere, it would be in the extreme corners.

Shading ("Vignetting")
There is only a slight amount of corner shading for the 18-55mm Fujinon, and that is at the 18mm setting: even then, the extreme corners are only a quarter-stop darker than the center. This is very close to negligible.

Distortion
Distortion results are surprisingly good for a kit zoom lens, suggesting that there is a bit of correction going on under the hood with the X-E1. At the wide end, there is only slight barrel distortion (+0.3%), and even less pincushion distortion at 55mm (-0.1%). There is a nice point of parity at 28mm, where there is essentially no distortion.

Autofocus Operation
The Fujinon 18-55mm uses an electrical autofocus system, which is very fast. The design is fly-by-wire, so there is no direct connection between the focusing ring and the autofocus system: autofocus results are very quick, and near-silent. Attached 58mm filters will not rotate.
Macro
The 18-55mm kit lens isn't great for macro, offering just 0.08x magnification at 18mm, and 0.15x magnification at 55mm. The minimum close-focusing distance is a foot at 18mm, and 18 inches at 55mm.
Build Quality and Handling
The Fuji XF 18-55mm ƒ/2.8-4 R LM OIS is a well-built lens, harkening back to the days of metal rangefinder cameras. It's small and it isn't all that heavy (just under 12 oz), textured in a satin black finish. The lens features optical image stabilization, which is activated or deactivated with a dedicated "OIS" switch.

Conclusion
Fujifilm has done very well with this lens, making it more than "just" a kit lens, and perhaps justifying its comparatively hefty price tag. Given that the lens is available in a kit with Fuji X-mount camera bodies, this isn't necessarily a factor: but if you're a prime lens shooter looking for something a bit more convenient, you probably won't be disappointed with the 18-55mm.

See on slrgear.com
The Fuji Guys Billy (@fujiguys) gives you a hands on preview of the brand new Fujifilm Fujinon XF55-200mm (83-300mm) F3.5-F4.8 R LM OIS Telephoto Zoom Lens for the X-Series Camera System.
See on www.youtube.com
I can still remember the first time I saw the original Fujifilm X100, it was sitting in a glass box at the 2010 Photokina. From the first second I loved the concept of the camera. It was different and seemed to be made as a real photographer's camera. But I always found it didn't get past the stage of being a promising prototype or an expensive fashion accessory for retro hipsters. But now Fujifilm added an "S" to the camera and with that "S" came solutions for pretty much every quirk or flaw the original X100 had. Raving reviews from people like David Hobby and Zack Arias, made me want to try the X100s out for myself. Fujifilm Belgium made one available to us and we decided to hit the streets of Brussels with a video camera in tow for a short shoot with Sofie and Saartje, the ladies behind lifestyle blog www.biensucre.com
See on confessionsxl.com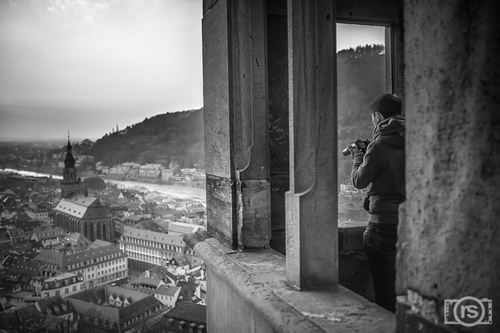 Since the original X100 was announced back in 2010 I was eager to get one. That thing is looking damn sexy and at that time it was unique and the only company that makes something similar is the one with the red dot. But as you might know, they are freaking expensive and so are their lenses. And of course the lack of autofocus is something I don't want to deal with every day. Don't get me wrong I am used to manual focus on my DSLR rig and I'm loving it. But sometimes it can be really convenient to let your camera doing the work. So when Fuji came up with a rangefinder styled body but with all the features of a modern camera I was completely sold. My plan was to take the x100 with me on a trip to Korea, but unfortunately it took six months till the x100 hit the shelves. Finally I couldn't get one before my trip so I ended up bringing the DSLR rig. A couple of months later I had the opportunity to try out the x100 and I was somewhat disappointed. The AF felt a little sluggish and the camera wasn't as responsive as I expected, so I decided to wait till something else is in the pipeline. Now two years later Fuji came up with the x100 replacement and a bunch of improvements as well as a new sensor, an updated version of the one you can find in their x-mount cameras. Early previews mentioned that the camera feels much more responsive and the autofocus is a big step ahead over the original x100. The x100s seemed to be the camera I was looking for and I wanted to give it a try and preordered shortly after the announcement. (Now) two weeks ago the camera arrived and I was really excited about it, but that weekend the weather was really bad and I had no chance to go out and shoot. That was frustrating and when you think it can't get any worse it actually does. So after taking some indoor shots I noticed that some pictures look really grainy and after checking the EXIF data I realized that my brand new x100s was already broken. In aperture priority the camera sometimes switched automatically into manual mode without me hitting any button. For example the camera chose 1/4000 instead of maybe 1/50 while pushing the ISO up to 6400. A couple of days later I talked to my dealer and he told me that he would get another camera within one week. And now here it is and it works just fine…
See on www.fotodesign-rs.de
What I like about the Fuji X100s
Wonderful design, excellent build quality
The aperture ring on the lens, the shutter speed dial like old film cameras
The hybrid viewfinder
Amazing quality of the RAW files
Beautiful colour rendition, especially with the Astia Film Simlation mode
Great dynamic range
Tiny, lightweight, quiet, it is a perfect tool for street photography
What I don't like about the Fuji X100s
Autofocus still needs some improvements
Poor battery life. I highly recommend buying a second battery if you plan to be out all day.
Video mode only automatic, quality could be better given the great X100s sensor;
The lens isn't extremely sharp at f/2 (but is still usable) and has some distortion. I had hoped that Fuji would have improved on it.
Despite a few weak points, I really enjoyed using the X100s and it is definitely a camera that I will bring with me for day-to-day photography. It is fast, silent and discreet, and you can even choose to silence the shutter button. No one will notice you when you use it. However, at the same time, it will never become my main camera system. The reason is probably personal, but if I were to visit a place for the first time, I would probably miss a wide angle lens and a medium telephoto lens as I like to diversify my shots and represent a place from different angles and perspectives.
I liked shooting with it in Venice as I had already visited the city. Moreover, thanks to the Fuji X100s' fixed lens, I was able to concentrate on one single type of photography (street photography), and this proved to be a very good exercise. As I said before, it is a niche camera – you have to know why you are buying it and for what you intend to use it. If street photography isn't your genre of choice, the x100s probably isn't the best camera for you. I have to admit that I am not an avid street shooter, and sometimes all I wanted was to be closer to my subject (I did some cropping in a few pictures). The RAF (Fuji RAW) files are another aspect that really impressed me. The dynamic range is huge and the amount of detail you can recover in both the shadows and highlights is stunning. I rarely work with such good RAW files coming from a camera like this one. You can really see the quality of the X-Trans sensor. High ISO images have little noise and an overall filmic "look" that is quite pleasant to the eye.
See more oictures on www.bestmirrorlesscamerareviews.com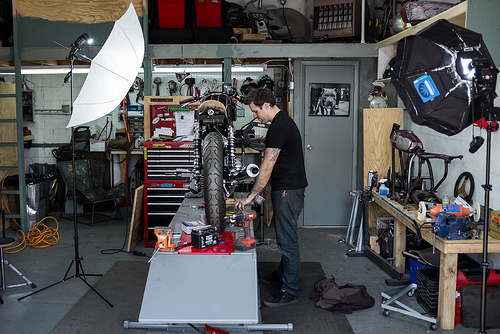 As much as I loved my Fuji X100, the X100s is that much better and is quite possibly the best camera I own. Fast, responsive, amazing color, tack sharp, great handling, spectacular low-light capabilities, flash sync to 1/4000 sec, all in one amazing little package. As most of you know, I've been an X100 fanboy for some time. It's been my go-to camera for everything from portraits, to streetshots and a lot in between. It was always with me and now it's been replaced! As great as the X100 was, the X100s is just that much better. Every gripe that I had with the X100 has been addressed with the X100s. It's nimble and quick. Okay, not Nikon DSLR quick, but so much quicker and more responsive. The focus is fast and tack sharp. This was a huge problem with the X100. Many people were turned off with the slow and quirky focus, but Fuji nailed it with the X100s. Close focusing. I can now focus within 18 inches of my subject!!! This may be the single best feature of the camera for me! The X100 was cool for portraits – so long as you were at it's minimum focus distance of 2.6 feet. Not quite ideal for portraits with a fixed 35mm equivalent lens. Previously, it was considered the poor-man's Leica. I think now it's the modern man's Leica! Many journalistic Leica shooters favored a Leica with 35mm lens. Tack sharp and good for most type of shooting from portraits to environment. Now, the Fuji with reliable auto-focus, extreme ISO sensitivity, tack sharp optics affordable price tag may just be the replacement. I don't want to piss off any red dot enthusiasts, but there is something sweet about having all of that AND auto-focus! However I don't want to digress, so lets stay on topic. Right now, I've got just 3 digital cameras. My Nikon D3s for when I need to shoot and focus really fast – whether it be stopping action or shooting a lot of frames quickly. My Hasselblad for when I want that insane resolution and that medium format three-dimensional look. My Fuji X100s for everything else. I had the Fuji X-Pro 1 for a little bit. As great as that camera system may be, I only liked the 35mm f/1.4 lens. So, to just have that body and lens, it was too much to carry around. That and I found the focusing system to be a bit odd and not as intuitive as the X100s. So I let it go. Just like I felt the D4 was only an evolution to the D3s and let that go. Sometimes you need to put a camera to use to get a sense of how it works in your shooting style. I am not a collector and really only have gear that I need and use. I will use the X100s for just about anything and everything. Would I use it on a job? Absolutely! It's that outstanding of a camera. Will it replace my Nikon or Hasselblad? No, it's just different, but fills a very important niche. Can I live without it? Hell no! …
See on adamlerner.net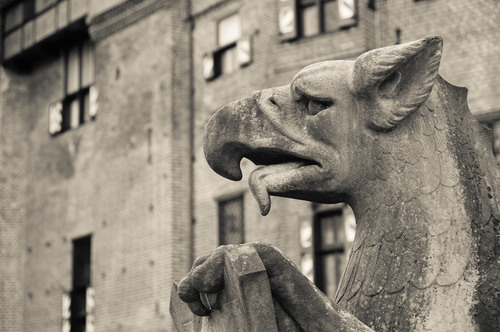 We already published a few Fujinon XF lens reviews (Fujinon XF 60mm macro and the Fujifilm XF 18-55mm), but this Fujifilm X-E1 review is our first Fujifilm camera review. The Fujifilm X-E1 was announced in 2012, just before the Photokina. This camera is in many aspects very similar to the early 2012 Fujifilm X-PRO, but the X-E1 is more economically priced. This price advantage is due to the omission of the hybrid viewfinder, in favor of an electronic viewfinder with a higher resolution. Also, the screen on the back of the camera has a lower resolution. The Fujifilm X-E1 is, like the Fujifilm X-PRO, a high-end camera. The target audience for this camera consists of passionate amateur and professional photographers who want a handy camera, but with an exceptionally high quality…..
Conclusion Fujifilm X-E1 review
The Fujifilm X-E1 is a beautiful, solid and easy to use camera with high image quality. In terms of resolution, dynamic range and signal to noise ratio, this camera equals a professional SLR camera with a full frame sensor. It is an ideal camera for travel photography or street photography. Your presence will be much less obtrusive than with a professional SLR camera. But the image quality will be of the same high level. The image quality of the jpg files is so good, that for almost every photographer there's no real need to shoot in RAW. The Fujifilm X-E1 is a camera that gives you the fun in photography and lets you forget all the technology that comes with it. The measurement results for this Fujifilm X-E1 review are shown in the Fujifilm X-E1 test report.

See on www.camerastuffreview.com


Never wanted to write one of this "it's been a little quiet here" posts, but it actually was a little quiet here 2013 has been busy so far, since I started to earn some money with my photography besides my main job as a sales manager. My respect goes to all those brave freelancers and full-time professionals out there, I just dipped my toe into the pro-water and am soooo glad to have that financial backing of my main job. Furthermore its kind of nice to switch to "non-photographic" thoughts now and then. By the way, that's why I also have some changes/updates regarding this website on my agenda – but filed this under "Priority: C" at the moment…

Anyway, I guess almost 80% of my photography will still be private pleasure and so as casual as it's always been. The only challenge will be to find enough spare time for that. Speaking of private-pleasure-photography, I'm totally in love with Fujifilms X-system. This company exactly knows what some of us highly GAS-infected photographers want. The X-Pro1 is…ahh…I just love it! Period. Nothing feels better than grabbing my (black) dothebag Mono 06 with all those Xquipment inside (actually, the X-Pro1, her 4 Fujinon primes, an EF-X20 flash and stuff like the X-Pro Hand Grip, batteries/SD-Cards etc. fits in there nicely), and heading downtown to enjoy some hours of shooting with this awesome pieces of kit. But in spite of the fact that an X-Pro1 with a Fujinon XF prime isn't actually a large/heavy camera (compared to a DSLR that's capable of a similar output quality), it's still that little bit to hefty to just slip it over your shoulder and take it with you everyday/everywhere.Yes, I know:  there will be a Fujinon XF pancake lens later this year, and yes, there already is the tiny little Fujinon XF 18mm/F2.0 R with its pancake-like design; but I neither wanted to wait for the pancake, nor am I one of those (enviable) photographers that can manage to shoot everything with just a 28mm (FF equiv.) lens. Even 35mm (equiv.) is still a wide affair to me, since I already confessed to be a "50mm-guy". But I have to admit that something between 35 and 40mm would be the perfect focal length for everyday-everywhere-use. That's why I still used a trusty old Olympus PEN E-P1 with the lovely Panasonic LUMIX G 20mm/F1.7 ASPH pancake (40mm equiv.) for this purpose. After falling in love with the X-system last year, I was already thinking about replacing the PEN with a Fujifilm X100 - especially when Fuji released that extremely sexy "limited" Black Edition – but I couldn't justify spending 4-5 times the price of the PEN (a good second hand E-P1 comes in for less than € 170,- on eBay & Co, and even the "PanaLeicake" isn't that expensive anymore) for an everyday camera with more quirks than the X-Pro and the PEN together, and even without that beloved X-trans awesomeness. But just 1 year later, it's here. The thing that pulls the € 1.200,- out of my pocket easily. The facelift of the X100. Fuji listened to their customers feedback and made everything right (imho). No dramatic design changes, no revolution, no mainstreaming of the concept/look. I'll stop here with tech/spec-stuff about the X100S since there are so many blogs and reviews out there, praising and testing the heck out of the new model (my personal favorite is Zack Arias' "a camera walks into a bar"). The only thing Fuji didn't give me (and many other photographers), is a black version of the X100S. But I guess they're preserving that for another (even more expensive) "limited" Black Edition, and I guess I'll even buy that BE version as soon as it becomes available. Anyway, I have a small and light "pocket-XPro" for my everyday-use now. And the Easter Weekend gave me at least one hour of acceptable weather to shoot the X100S between two familial obligations in Frankfurt/Main. This isn't a wannabe-review, just some thoughts of someone who enjoyed taking a few casual (and unspectacular) shots with his new toy…
See full article on patrickbraun.net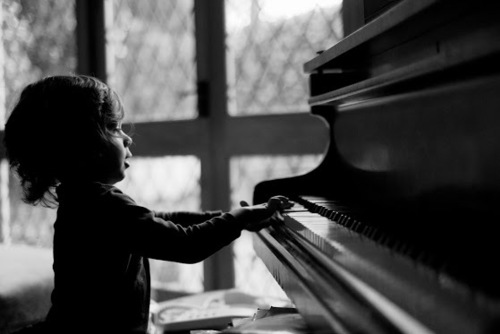 Fuji have been making some incredibly exciting cameras of late, I owned the fujifilm x100 and loved the handling and simplicity of it. I'd been looking for a walk around camera that could produce excellent images, handled well and was digital. I have a wealth of film cameras that live up to this billing but I wanted digital for quick access to the photos. I loved the x100 but found myself constantly wishing for interchangeable lenses. When the x-pro 1 was announced it seemed to answer all of my wants Relatively lightweightChoice of lensesA workable viewfinderGreat image qualityNot spend Leica money to get it
The viewfinder was what lead me to the x100 in the first place, it uses a hybrid optical and electronic viewfinder changed at the flick of a switch. The fuji x-e1, which is practically the same beast as the x-pro 1 only has the electronic viewfinder. So, I sold the x100 and got the x-pro 1. It's incredibly well constructed, solid and has the feel of a Leica M. The lenses so far from Fuji have been excellent, the 35mm f1.4 being the pick of the crop, it truly is an excellent lens and is a joy to use. From all accounts the 18-55mm zoom lens that was released recently is incredibly good. Due for release this year is the 56mm f1.4 which I can't wait to get hold of. Here's the proposed line up from Fuji. As with the other x series cameras the out of body jpegs are incredibly good, outstanding even, which seeing as right now there are no great options for raw file handling, is essential. I'm an Apple aperture user, as with most software choices it's what I'm comfortable with, Ive used it so long that I find it quick and unobtrusive in my workflow. Due to fuji's use of the x-trans sensor, Apple don't support it as yet, I'm not even sure if they ever will, as trying to get a definitive answer from Apple is difficult. Adobe Lightroom supports the x-pro 1 raw files, but I'm not too happy with how it handles them and neither are others. There are a few other options, Capture One, Silkypix and Accuraw, I haven't used Capture One for the x-pro raw files yet, but Silkypix and Accuraw are absolutely horrible. For me, this is a serious limitation, I've never shot in jpeg before, I came straight from film to raw and my entire way of working is based around raw. All that said, the x-pro 1 does some things so well that I've so far never cursed not having the raw file for an image, namely -
The Fuji x-pro 1 is incredible with high iso, these two were shot at iso 6400, and the last one at iso 3200. Completely usable and noise free, couple that with the 35mm 1.4 lens and you're all set for low light photography. My first digital camera, the full frame Canon 5D, as amazing as that camera still is, couldn't hope to compete with the fuji x-pro at high iso and my 5D mkii just about keeps up……
See more pictures on alexlagarejos.blogspot.co.uk