Reviews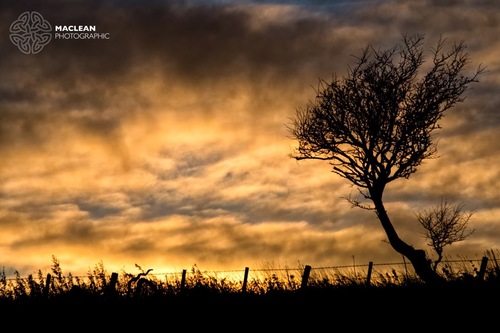 I had read about adapters that were available for the Fuji X-Series cameras to attach different lenses to the X-Pro1, XE1 etc.  On Amazon I found a company selling the Fotodiox adapter for the grand sum of £17 + P&P and so I decided to buy one. The package arrived and I discovered the adapter is made of metal, is well constructed, and fitted easily between the camera and the Nikon lens. All of my Nikon lenses are the older 'D' type, which means the lens has an aperture ring rather than the newer 'G' type lenses that have had the aperture ring removed.  Having the aperture ring means the lens can be used on the X-Pro1 with the Fotodiox adapter because the aperture can be set manually. I took the X-Pro1 fitted with the 80-200mm f2.8 out and about to capture some images of the sunset here in East Lothian……
See more pictures on macleancomms.blogspot.de
The waiting
Not the best time to have a new camera in my hands to give it a try and see how it feels. Got a cold that has kept me home for some time. Excuses… a top photographer can make wonders shooting in his living room. Must confess I'm not a Patrick La Roque like photographer. (Damn! How does he manage to do that at home?).
X-E2 in the pinewoods
Yesterday I began to feel better and took the X-E2 for a ride with two lenses: XF18-55mm and XF55-200mm. I love primes, but X-E2 came with the XF18-55mm and I wanted to give it a try with the other tele lens. Easy. A five minutes walk and I am in what's left of the pinewoods that used to be in this neighborhood of Madrid. Winter light in the afternoon. Great quality, long shadows. You know that feeling when light is so amazing you feel almost dizzy and drunk? Does it ever happened to you? That thing …..
See more pictures on www.rafagarciaphoto.com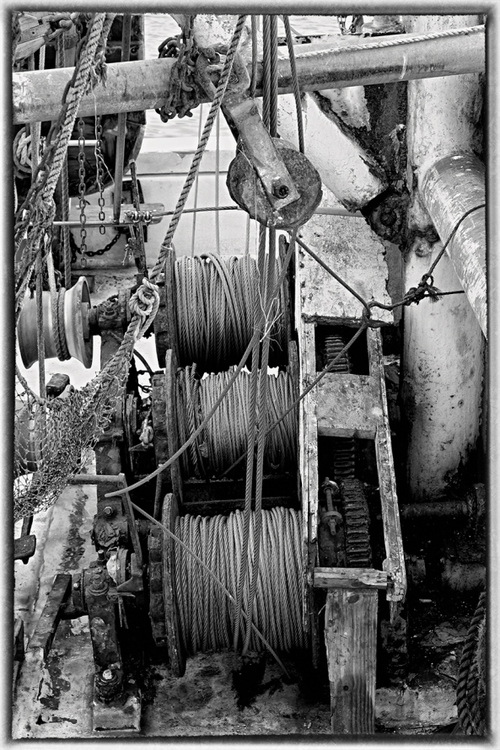 I moved to Fuji after a long search for a small light weight camera system after loosing 80% use of both hands and arms.  I went through ALL of the micro 4/3 systems (and even kept 2!).  I sold $40,000 in Canon bodies and L glass and have NEVER looked back!  In the Fuji, not only have I found perfections but being a range finder styled system it is like going home to mom! I have a X100s that I use for most of my walk around work, it is just so tiny and generates amazing images.  So when Fuji announced the X-E2 with the same sensor and with even more upgrades I ordered one from Amazon.  Much to my amazement it shipped a week later!  I have had it in hand now for about 2 weeks and just yesterday took it out to a local fishing port for a bit of creative work.  I love the upgrades and how fast this camera is.  It even passes the X100s in ability.  I originally purchased the X-E1 in order to take advantage of its electronic remote shutter release.  It enables me to hook it up to devices like a lightning trigger and my water drop collision system.  The X-E1 did a great job with these devices and I expect no less with the X-E2 but that is for another day……
The 35mm lens is one of the most popular focal lengths for photographers because of its versatility in street, reportage, and landscape photography.  For a long time, it was the one lens that was sorely missing in the Fuji XF lineup.  If you wanted a 35mm equivalent lens, you would have to either adapt another manufacturer's lens, purchase the XF 18-55mm zoom or the XF 18mm, which is approximately a 27mm equivalent.  Fuji made a promise a long time ago that they would produce a 35mm equivalent lens, one with an F1.4 aperture no less, and people have been waiting very patiently for Fuji to deliver on this promise.  The wait is finally over: Fuji has finally released the XF 23mm F1.4 R lens, which is one of the most highly anticipated lenses in the XF lineup…..
See more pictures on findingrange.com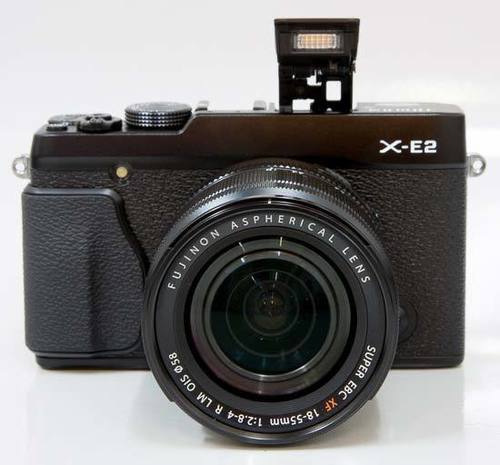 …. image quality has not been neglected either. Noise is noticeable only by its almost complete absence throughout the ISO range for both JPEGs and RAW files, and the removal of the optical low pass filter produces slightly more detail in the image. The 18-55mm lens is also worthy of mention, with the fast maximum apertures making it easy to creatively throw the background out of focus, and delivering sharp results throughout the focal range. The X-E2 is certainly right up there with the best APS-C sensor cameras on the market, and some full-frame models too. Time stands still for no man in the camera world, and with the recent launches of the pro-level Olympus OM-D E-M1, full-frame Sony A7/A7R, and compact Panasonic GX7, the Fujifilm X-E2 certainly has a lot of competition. We feel that the X-E2 offers something genuinely different, though, that's certainly more than enough to hold its own.
5 stars
Ratings (out of 5)
Design     4.5
Features     5
Ease-of-use     5
Image quality     5
Value for money     4.5
See on www.photographyblog.com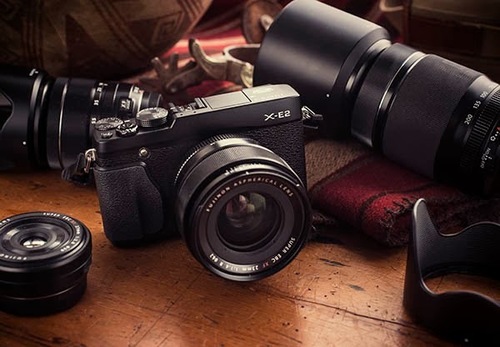 …. Conclusion:
With this model Fuji has moved well beyond the introductory phase of the X-series with new features and modifications that make a real difference to a pro using this camera. Admittedly, many of these new features appear to be subtle changes, but taken together they substantially affect how the camera can be used dependably and repeatedly as a working too. We take image quality for granted, auto-focus issues are a thing of the past. The X-E2 responds quickly and smoothly, exactly the way a pro camera should operate. Fuji is building a strong reputation for listening to its client base and incorporating the changes and suggestions from their field use of Fuji products. There is undoubtedly a good reason that the X-E2 was introduced before an updated X-Pro1. It will give Fuji more time to apply what it will learn from X-E2 feedback to the new X-Pro2. I use both cameras because I do appreciate being able to switch over to an optical viewfinder, but there is something nice to be said about the compactness and handling of the X-E2 body…….
It seems somehow wrong to say that something as silly as a piece of gear made me love photography in a completely new way, but the Fujifilm X100s did just that. I wasn't able to get my hands on one before leaving for Bangkok, but when I learned that AV Camera had this guy in stock for cheaper than I would have paid in Canada, I took a trip over there and made the decision to wreck my budget by buying this little life-saver. It was so hot in Bangkok at that time of year, that I was finding it extremely difficult to hump my SLR and associated junk around town with it. The SLR felt obnoxious and intrusive, and the bag required to carry everything left me sweaty and exhausted. Switching to the X100s for my street photography gave me the opportunity to move freely and without burden, and to shoot in conditions that my D300 just couldn't handle. I'm talking handheld ISO 5000 ƒ/2 at 1/60s after the sun has set. And the images at that ISO are GOOD. Not amazing, but completely useable for printing full page in most magazines or displaying on any website. What really got me was the fixed 35mm lens. I was very close to buying the Olympus O-MD E-M5, but I just didn't want to deal with interchangeable lenses. I wanted simple, and the X100s delivers that in spades……
See on www.markfeenstra.com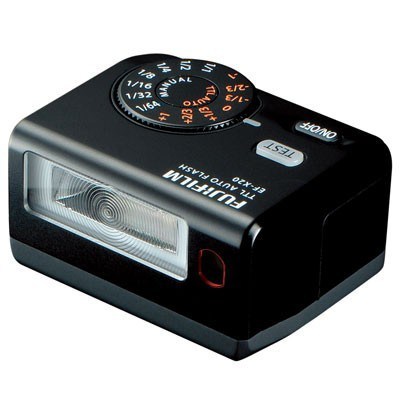 The Fuji X-E1 has without doubt put the fun back into photography for myself and Mrs P. Certain tools or gadgets give a very enjoyable tactile experience and I think you either get this or you don't. Apple understand this and you get this using an iPhone or an iPad – not only are they great tools for the job they do, but they are nice to touch, to handle and to hold. The Fuji X range of cameras has this quality about them and like the Apple products the Fuji cameras ooze quality. The pleasure to be had from simply using the Fuji X-E1 has made us want to photograph more things more often and to stretch ourselves that bit further. This camera suits us perfectly for the way we like to photograph and what we like to photograph. It is a perfect vacation camera, but to explain that better take a look at Patrick's take on this at findingrange.com here. Indeed the whole topic of why we photograph and to what end is a blog in itself, which in truth I intend to write shortly – but for now, I want to look at what is coming next on our Fuji adventure. Well this rekindled love of photography has made us want to stretch our wings and play a bit with flash photography and maybe dabble with some off camera flash. Our love of the tactility of the Fuji X-E1 and our appreciation of it's innate beauty means we are drawn to the flash that was designed to go with these cameras – the Fuji efx20. This is a flash with a nod to design in terms of build quality and looks. It fits in with the compactness of the camera and the looks of the camera, and it will fit in the Billingham bag that carries the Fuji kit. That's it really, we want one of these beauties and we want to have a play with flash…….
See on picturebeast.wordpress.com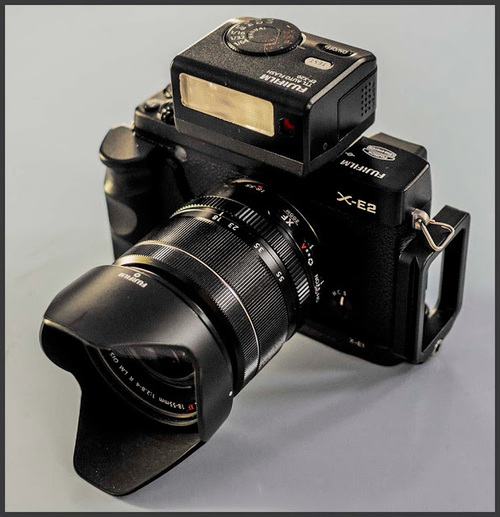 Somewhat ahead of expectations stocks of the X-E2 have arrived in the UK. After some careful consideration (Unusual for me!) I have decided to go with Fuji in addition to my Panasonics for a while. I still have issues with the Fuji X system as a whole – battery life, fiddly processing, gaps in the lens range being three of them. But overall it is a system that suits me. The overiding reason here is the exemplary high(er) ISO performance that allows me to shoot beautifully clean images up to ISO 800, with all that implies for fast shutter speeds and narrow apertures. Plus it has to be said at a reasonable cost. The X-E2 body cost me £800. Contrast that with an Olympus E-M1 body which is currently £1300 here in the UK. So do you get more for your money with the E-M1? Well that's down to personal preference. As far as I'm concerned the Olympus has a tilting screen and in body IS, neither of which bother me, so what could justify the extra £500 for me? Well it might have been argued that the E-M1 has faster AF and a better screen and EVF. However from my initial time with the X-E2 those arguments might be dissipating somewhat. The X-E2 AF is certainly an improvement over the X-E1. Much snappier. It is in fact now pretty quick. As quick as the Olympus? ……
Part1: http://soundimageplus.blogspot.de/2013/11/fuji-x-e2-review-and-user-experience.html
Part2: http://soundimageplus.blogspot.de/2013/11/fuji-x-e2-review-and-user-experience_4.html
Part3: http://soundimageplus.blogspot.de/2013/11/fuji-x-e2-review-and-user-experience_5.html
Part4: http://soundimageplus.blogspot.de/2013/11/fuji-x-e2-review-and-user-experience_6.html
Part5: http://soundimageplus.blogspot.de/2013/11/fuji-x-e2-review-and-user-experience_7.html
Part6: http://soundimageplus.blogspot.de/2013/11/fuji-x-e2-review-and-user-experience_4397.html
Part7: http://soundimageplus.blogspot.de/2013/11/fuji-x-e2-review-and-user-experience_8.html
Part8: http://soundimageplus.blogspot.de/2013/11/fuji-x-e2-review-and-user-experience_11.html
Part9: http://soundimageplus.blogspot.de/2013/11/fuji-x-e2-review-and-user-experience_13.html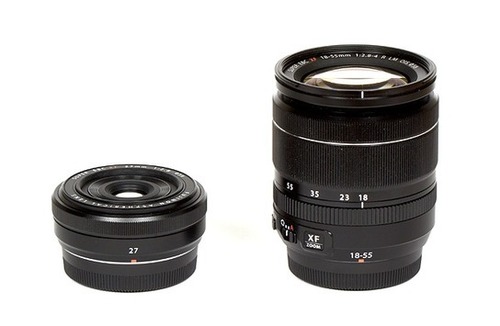 Verdict
The Fujinon XF 27mm f/2.8 may not be the most attractive lens around regarding its focal length but it is certainly a very capable performer. In terms of sharpness it plays in the highest league especially when stopping down a bit. There is a bit of field curvature which softens images in the last mm of the image frame so for tack sharp results you may wish to stop down to medium aperture settings. Lateral CAs are essentially absent which also contributes to the high sharpness perception. Vignetting and distortions are auto-corrected and as such not an issue for most users. However, the original characteristic is worse here with very high vignetting at f/2.8 and moderate barrel distortion. The Fujinon is a simple lens with few mechanical parts. The build quality is correspondingly high although some may not like the amount of plastic used in the construction. The AF relies on Fuji's first generation motor which is noticeable during AF operations and not all that fast either. From a technical perspective, we don't really find many arguments against the lens. However, just from its specs, it is a little slow and the focal length may not be everybody's darling. Other than the very high performance, dwarfish size and very low weight are certainly differentiators – therefore "Highly recommended"!
Optical Quality: 4/5
Mechanical Quality: 4/5
Price/Performance: 4/5
See on www.photozone.de