Reviews
Should you buy it?Our overall experience with this camera was a positive one and we think it's a great piece of kit. We're happy to recommend it to anyone who favours tactile, labelled controls over screens and menu systems (though you can still use the screen and menu on this if you wish), but the cost is the main issue. Equivalent pricing ($2000) can get you a fairly substantial Canon EOS digital SLR kit, such as an EOS 70D with a couple of lenses. But that sort of camera might not give you the same level of satisfaction as the X-T1. The X-T1 is more interesting due to its body size, excellent image performance, and in-your-face features. It's an elegant camera that people will look at and then proceed to ask you questions about it. It definitely stands out in such a crowded marketplace and, to us at least, this means that Fujifilm is onto a good thing…..
Source: www.pcworld.idg.com.au
The Fujifilm WCL-X100 wide angle converter, designed to give a wider angle of view to the fixed lens X100 and X100S model cameras, has been available for a few years now. But for whatever reason we were never able to procure a sample model for review when it was first released. We finally got one into our lab, and it comes on the heels of our review of the recently released TCL-X100, which provides an effective 1.4x magnification factor and transforms the camera from a fixed 35mm eq. focal length to the more portrait-friendly 50mm eq. range. Due to the popularity of that review on our site, we were excited to finally be getting our hands on its wide angle cousin, so let's dive right in. The WCL-X100 lends a magnification factor to the 23mm (35mm eq.) fixed lens of 0.8x, thereby providing an equivalent focal length of 28mm. This is certainly not as wide as the more common wide angle of 24mm, but does open up the available shooting field to some degree, and there are certainly times when the greater field of view is welcome………….
Source: www.imaging-resource.com
Conclusion
The X-T1 is an impressive camera and while not 100% perfect it demonstrates how far Compact System Cameras have come in a few short years.  For me they are the perfect tools for my work.  CSCs are not ideal for every type of photography (professional sports photography for example) but I have proven on this blog that the X-T1 is capable of getting usable images even in these situations. For anyone contemplating a mirrorless Compact System Camera I can highly recommend the Fujifilm X-Series because the positives I have listed above far outweigh the problems I have found.  No camera system is perfect for all types of photography, you choose the camera that suits the type of photography you want to specialise in.  At the end of the day the X-T1 is my chosen tool of my trade and I certainly don't regret my choice two months and 10000 frames in……
Source: macleancomms.blogspot.de
I was lucky enough to be contacted by Fujifilm UK to use one of the prototypes of the XF18-135mm F3.5-5.6 R OIS WR lens to obtain some wildlife shots. Being a part of the Fujifilm X-Photographers is a real honour, and to be asked to try out a prototype lens is an opportunity I am extremely grateful for. Within two hours of the first email being sent I had thought up some ideas on how I could get some wildlife shots. The equivalent focal length of the lens, 28-200mm, is not necessarily ideal for all forms of wildlife. This especially applies to bird photography, however I wanted to prove that this system was capable. In the UK there are two places that immediately stand out for this – Bass Rock, an Island off Scotland's East coast that has one of the largest northern gannet breeding populations in the world. Then there are the Farne Islands, home to thousands of guillemots, razorbills, shags, kittiwakes and the wonderful puffin……..
Source: bencherryphotos.tumblr.com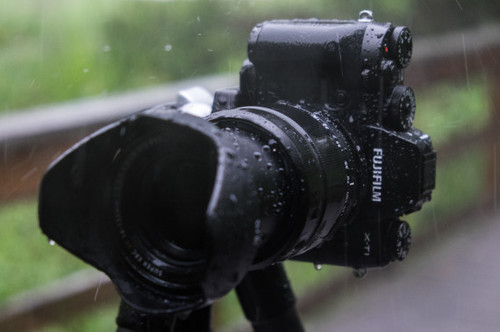 Over the last couple of months I have been playing around a lot with the Fuji XT1 camera that I got when I was out in Dubai.  I have been on a campaign to tell everyone about how well that this camera has been performing.  It's been a completely different experience for me – finally a small portable camera that has a great featureset and amazing image quality. Not too long ago, the folks over at Fuji asked if I would be interested in taking their new 18-135 Weather Resistant lens out for a spin and see what kind of images I would get of it.  I jumped at the opportunity.  I figured after some playing around i would share my findings – grouped in projects from "Oh, that's nice – a little sprinkle" to "Man, you shouldn't even be out there in that weather." I wont focus too much on the technical particulars out there – I'll just give my anecdotal experiences and share the images I did so that you may be the judge of it……
See on www.aboutrc.com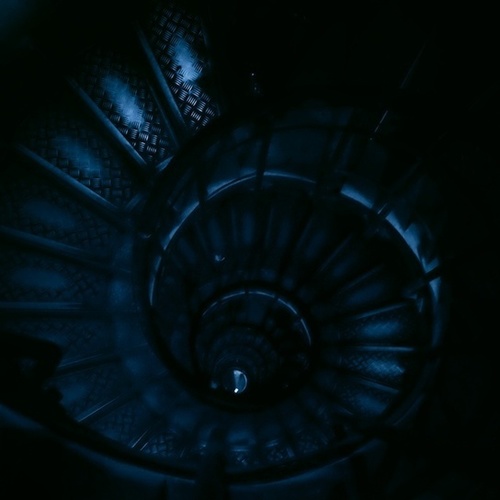 The Fujifilm X100 had been on the top of my lust list for about a year. I stopped drooling, relented and bought (the updated Fujifilm X100s) this little delight, in silver. This is no technical review, there are plenty of blogs to gleen that information – I want great cameras with brilliant results. This camera comes with a fantastic APS-C sensor which is found in consumer SLR's and handles amazingly in low light. The Fuji is a great urban/city camera, I bought the chestnut brown leather camera case with shoulder strap and this is how I proceeded to record my recent trip to Paris. Travelling around shooting at f2, it is amazing at capturing lens flare and bokeh. Where do I even begin to tell you about it capabilities, the square format shooting, shooting in film mode 'Velvia' for beautiful colour. B&W shots straight out of the bag, the beautiful sharp fixed 23mm lens, RAW or Jpeg. My friend Mark hit the nail on the head when he said to me recently "It makes image making so much fun, it makes you want to get out there and shoot". Do I think as reported that it is the death of the DSLR, no I don't, if you are a landscape photographer you still need a DSLR for better dynamic range and clarity. But, it is an amazing second camera…….
See on helensjournal.wordpress.com
I have been wanting a telephoto or telephoto zoom lens for my Fuji X-T1 for some time now. The longest focal length I had for the Fuji X-System is the amazing Fuji 1,2/56mm lens (85mm equivalent), and since selling my DSLR gear I really miss some of the longer focal lengths. The lens I miss the most is the Carl Zeiss Sonnar T* 1,8/135mm so when I heard the rumor that Fuji is considering releasing a 2/90mm lens I got excited. The other lens that kind of interests me is the hopefully soon to be released 2,8/50-140mm lens. When I am wanting to shoot with longer focal lengths I have been using my Olympus OM-D EM-1 with a Sigma 2,8/60mm lens (120mm equivalent), which incidentally is probably one of the best value lenses on the market today (Click here to see my review of the Sigma 2,8/60mm)…….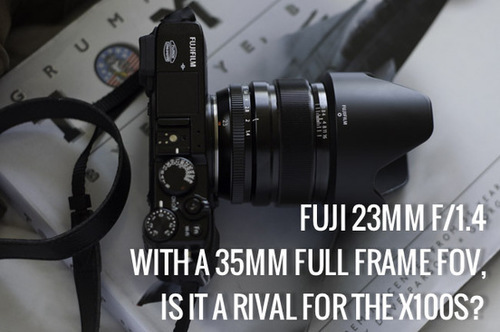 One of the things you've got to love about Fuji is the company's ambition, and the gamble it's been taking on the X-Series. Not only have they been putting out a veritable full bar of lenses compared to say, Sony's appertif for its A7, but the quality of said lenses is so high. Management could've taken guidance solely from the perspective of a P&L sheet and decided they wanted to provide many options on the cheap, by creating cheap lenses, but instead have gone for the throat of quality. You can almost tell just by looking at them, but once you pick them up, you know. The XF 23mm f/1.4 fits this mold, and is already a staple in their growing list of gorgeous primes…….
See on www.slrlounge.com
Its been 4 months since I plonked the money down for the new Fuji Xt1 and the 18-55mm lens combo. After my first gushing appraisal, I have now been able to appreciate it fully. The (EVF ) viewfinder is sublime, seriously it is flipping awesome, akin to watching a widescreen TV, and compared to the X Pro 1 the difference is massive. Though the X pro has the very nice Optical viewfinder. The dioptre control on the Xt1 is a real bonus for me as I wear glasses, so being able to dial in the right dioptre is a bonus. On the X pro it takes screww in ones, be aware these fall off eventually I've lost 2 of them. Although a little nitpick is how easily the dioptre can be moved on the XT1,  out came the sugru and a little dot on the wheel and body stops any rotation. Shooting with manual focus lenses is made much easier with this new evf and you can choose to have either a split image view or to have the focus edges highlighted in a colour, you can change this option in the menu. I found the split image a little disappointing, it seems to lack the ground glass clarity you find on a 35mm film camera, I use the edge highlights and the focus assit button, you can zoom into the image to check the focus. It works very well especiall useful in low light. I found using the blue colour option to be particularly good for showing the edge sharpness………
See on www.thebigpicturegallery.com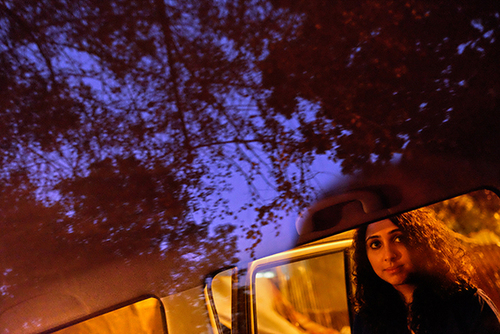 Conclusion
There is absolutely no doubt that the Fujinon 23mm f/1.4 is a stunning piece of optics. It does sound a little repetitive to say this—almost every Fuji XF lens we've tested has had us searching for new adjectives. But in a growing lineup of excellent lenses, the 23mm seems to be one of the very best. At a price of nearly Rs. 70,000, one may say that the lens is expensive. After all, that's the cost of an X100S camera. If you haven't bought into the system yet and 35mm is the only field of view you see, it may be a tough choice. You can either get the X100S or pay double the amount of money to get this lens along with an X-E2/X-T1. But the extra investment is well worth it, considering the faster aperture, greater depth control, better low light capability and far better sharpness. Apart from the rather inexplicable move to leave out weather sealing, this lens is a winner.
Final Ratings
Features:
Fast f/1.4 aperture, marked aperture ring
18/20
Performance:
Some chromatic aberration, very sharp
33/35
Build Quality:
Solid, metal barrel, not weather sealed
23/25
Ergonomics:
Balances well on the X-T1, awkward hood
13/15
Warranty & Support:
Two-year warranty, limited service centres
3/5
OVERALL: 90%
Value For Money: 3.5/5
See on betterphotography.in