Reviews
Ok so lets get this out of the way first, its plastic all around. Lens mount, body, focusing ring are all plastic. The zoom ring does have a nice feeling rubberized coating on it which makes it comfortable to use and its just big enough for your fingers to fit around. The plastic that Fuji used on this lens is pretty high quality though, it doesn't scream budget and I think it looks quite good. Below are the pictures of the lens attached to my Fuji X-Pro1 at both 50 and 230mm ends. One of the biggest advantages of this lens over its big brother (50-200mm) is the weight savings. It is dramatic how much less this lens weights as compared to the all metal construction of the afore mentioned offering from Fuji. For me this was a big selling point as most of my photography is done on trips, hikes and generally hauling a backpack along………
Source: paulsamolukphotography.com
One of the things you've got to love about Fuji is the company's ambition, and the gamble it's been taking on the X-Series. Not only have they been putting out a veritable full bar of lenses compared to say, Sony's appertif for its A7, but the quality of said lenses is so high. Management could've taken guidance solely from the perspective of a P&L sheet and decided they wanted to provide many options on the cheap, by creating cheap lenses, but instead have gone for the throat of quality. You can almost tell just by looking at them, but once you pick them up, you know. The XF 23mm f/1.4 fits this mold, and is already a staple in their growing list of gorgeous primes……
Source: www.slrlounge.com
In Part 2 of the Fujifilm XF 18-135mm lens review, we will have a look at some real-life images shot over the last few weeks… If you missed PART 1, please click here. The camera used was a Fujifilm X-T1; a perfect companion for this new weather resistant lens! For most of the shooting I had the new MHG-XT grip on the camera, giving it a perfect balance……
Source: bjornmoerman.blogspot.de
Im Großen und Ganzen ist die Fujifilm X-E2 eine sehr gut gelungene Kamera. Einer der wenigen Punkte, die mich aber latent störten, war die Tatsache, dass man die Kamera nicht gut greifen kann. Sie sieht zwar sehr gut aus mit ihrem Retrodesign, aber genau dieses Design hat auch dazu geführt, dass der Griff der Kamera kaum als solcher bezeichnet werden kann. Und wenn man sehr lange fotografiert, dann ist es nur eine Frage der Zeit, dass man einen Krampf in der Hand bekommt und die Kamera in der Tonne landet. Soweit ist es natürlich nie gekommen, denn die Liebe zu meiner X-E2 war am Ende doch immer größer. Nichtsdestotrotz habe ich öfter ein wenig neidisch in Richtung der X-T1 geblickt, immerhin hat diese ein Spiegelreflex-Design und somit auch einen vernünftigen Griff. Dieses Problem habe ich wohl nicht exklusiv, weshalb Fujifilm schon für die X-E1 einen Handgriff herausgebracht hat, den es inzwischen als erneuertes Modell nun für X-E1 und X-E2 gibt. Ich wusste zwar nicht, ob dies die Lösung meines Problems ist, aber ich habe mir den Fujifilm MHG-XE Handgriff einfach mal auf gut Glück bestellt…..
Source: www.oz50.de
Not everyone is keen on retro digital cameras, but those who are — be they enthusiasts or pros — can tap some analogue nostalgia with the Fujifilm X-T1. The latest addition to Fujifilm's popular X-series mirrorless cameras, the midrange, 16-megapixel X-T1, is available body only for $1300 (list price) or with an 18-55mm kit lens for $1700. Its old-school design is attractive and, like the $2,750 Nikon Df, is outfitted with mechanical dials for adjusting exposure and other parameters. Those who prefer the beach or the boat to dry land, will appreciate the camera's weatherproof sealing. And, the X-T1's great autofocus and continuous shooting are fast enough to keep up with skittish wildlife, high-energy dancers, and sports such as mountain biking or skiing…..
Source: www.tomsguide.com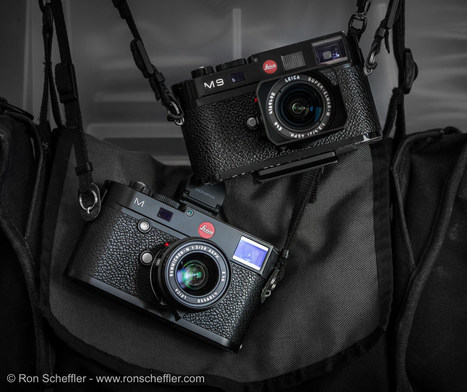 There are a lot of online Leica M (Typ 240) camera reviews, considering it was announced at Photokina 2012, and started shipping at the end of February 2013. Therefore I'm a bit late to the game, but hopefully my impressions can provide value to those still undecided about the new M. I should also note that my intention is not to touch on every feature of the camera, rather, to discuss how I'm using it and how that does, or does not, suit my needs. Having been a Leica M9 user since the end of 2010, I finally made the decision to upgrade to the M (hence referred to as M240). I've debated the merits of this upgrade for some time, as the feature set over the M9 is not considerably different. A consequence of major Leica announcements is that product is often backordered for a long time. With the M240 it has taken about a year for dealers to finally have stock on shelves. Not wanting to commit to a pre-order, it gave me time to keep an eye on early developments with the camera and determine if it indeed lived up to its on-paper specifications…….
Source: www.ronscheffler.com
The Leica M (Typ 240) looks like it belongs in a museum. While the technology inside has moved with the times, including the transition from film to digital, Leica products share a common design style that has been maintained since the company's first camera made in 1914. Except the Leica T, that is. Atop the metal case (available in chrome or black) is a twisty button for turning the Leica M on. Keep turning the dial and you can select continuous shoot mode and then finally a timer shot mode. To the left is another dial, which is there for shutter speed. It ranges from eight-second exposures to 4,000th of a second. An automatic mode can be selected but we found it was better to take control. On top is a standard horseshoe for adding a flash or other camera accessories. Nearby is a button marked 'M' that lets you capture 1080p video at 25 frames-per-second. On the back is another dial used for a number of tasks such as zooming into photos during playback. On the left of the display are six buttons: LV (live view), Play (playback), Delete, ISO, Menu and Set. All are very accessible, as is the menu and set menu layouts, which you can scroll up and down through using a directional pad on the right………
Source: www.digitalspy.co.uk
Camera reviews are rarely occasions for existential reflection. We expect to read about what the camera can do. But the Leica M (also known as the Typ 240) elicits deeper questions: How versatile should a camera try to be? How far from the mainstream dare it stray? What sort of pictures do we want to take with it? How much should it cost? Soon we are in really deep water: What sort of people are we? Why would we (or anyone) buy an M? The M raises such questions for at least three reasons. First, it's nearly $7,000. That's before you add the EVF-2 electronic viewfinder ($500+) or put a lens on the front. Second, it's the latest in a lineage of (non-reflex) cameras that goes back to April 1925, when the Leica was introduced. The M still closely resembles the M3, of 1954. It also accepts almost all Leica lenses ever made, right back to 1931, when the Leica flange/film register was standardized. Third, although rangefinder cameras ruled the small-camera roost until the 1960s, the introduction of the Nikon F in 1959 marked the beginning of the ascendancy of the SLR and later, of course, the DSLR……..
Source: www.americanphotomag.com
One of the very first Fuji 56mm f/1.2 lenses in North America found its way into my hands a few months ago and I've been shooting with it ever since as it has become my go-to portrait lens for the Fuji X-Mount system and likely for all camera systems.  The Fuji 56mm f/1.2 is both sharp where it needs to be and has a pleasing, smooth bokeh in the out of focus areas helping to nicely isolate your subject from the background. So, how does the lens perform?  This portrait was an informal shot made in available light in the middle of a lunchroom of James A. Martin, during a visit to Janelia Farm back in March.  The lens grabbed his attention and he came over to introduce himself and to see the camera (Fuji X-T1 and this lens).  You can see the razor thin focal plane of this lens when opened wide up at f/1.2, but you can also see how sharp it is within the plane of focus as well as the beautiful out of focus quality or bokeh.  Like I said, its the new go-to lens for portraits……
Source: prometheus.med.utah.edu
The Leica M 240 is a digital rangefinder camera with a full-format 24 x 36 mm sensor. As the world's most compact full-format system camera, the Leica M 240 extends the legendary heritage of the Leica rangefinder M System and unites over 50 years of continuous technical improvements to the system with the best in cutting-edge digital technology. The Leica M is a digital full-frame 35 mm rangefinder camera. It was introduced by Leica Camera AG in September 2012, and is the successor to the Leica M9 range of cameras. The M uses a 24-megapixel image sensor. The camera is the first M model to feature movie recording, and the first to have Live View—which allows the scene, as seen through the lens, to be composed.The M is compatible with almost all M mount lenses and most R mount lenses (via an adapter). All Leica M cameras are handmade in Portugal and Germany…..
Source: www.marcosecchi.com