Reviews
… I tested the Helios 44m in a lot of situations, and it still produces awesome or pleasant photos. I tried using the Fuji X-E1 with 44m combo for street shoots, still life, landscape and of course, portrait shoots, and the lens produces awesome results (Do check out my blog for more of the photos produced). Some might say it will not be as good as the new Fujinon XF 56mm f/1.2 and I believe so too. The Fujinon XF 56mm f/1.2 sounds and looks like a very sexy lens (very tempting) but that will not make the Helios 44m a bad lens. In fact if you compare the price of both lenses, the Helios 44m might be a beautiful lens you would be happily using yet having the funds to purchase other available lenses or support other stuff in your life. So, sometimes it is good to look backward and make a vintage alternative. Good day ahead……
See on findingrange.com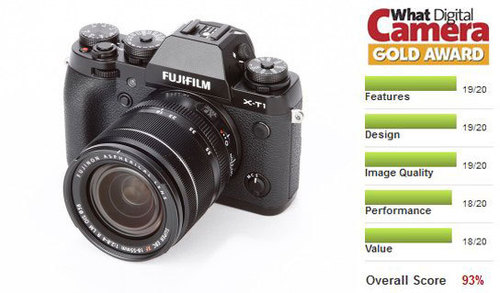 With the X-T1, Fujifilm has continued to improve upon what is already one of the most successful ranges in photography of late. The camera's X-Trans sensor once again delivers some fantastic results, recording high levels of detail throughout the ISO range and in difficult lighting conditions where you'd expect a camera of its pedigree to excel. In terms of build quality and design, the X-T1 is a camera, which impresses at first look and continues to do so when in the hand. There has been a fair amount of discussion about how the X-T1 is the camera the Nikon Df should have been – in terms of its design and more compact nature – and it's really difficult to disagree with such critics. Although you are sacrificing a little in terms of real high ISO work, on the whole the X-T1 is certainly a more appealing package, especially when you take into consideration you could buy two X-T1′s, both with the 18-55mm kit lens, for practically the same price as the Nikon Df with the 50mm with which it's sold. The X-T1 isn't entirely without flaw – it would have been nice to see Fujifilm add a touchscreen to the camera, while the option to have the camera in a silver finish would also be appealing……
See on www.whatdigitalcamera.com
We take a look at Fujifilm's latest X-series camera – the X-T1. It's an eagerly anticipated mirrorless camera but is it as good as people expect it to be or has it fallen short of the mark? Kai takes it out on the streets for a test……
See on www.youtube.com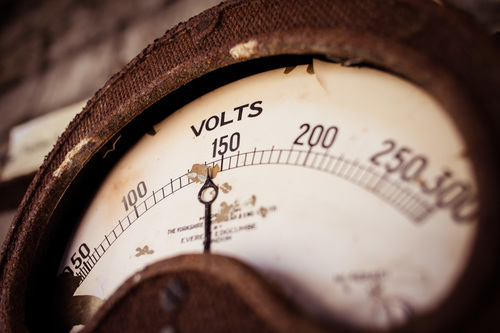 Part of Fuji's original XF lens lineup launched alongside the X-Pro 1, the 18mm pancake prime has a bit of a reputation for being the worst of the bunch. The problem is this reputation really isn't deserved. Sure it's not quite as sharp across the frame as its 35 and 60mm siblings, but it's a very different class of lens. What it offers is a really compact, wide view of the world with a bright f2 maximum aperture and crazy close focusing abilities. It can also produce some surprisingly nice bokeh. I've been shooting the 18mm f2 for several months – in fact it replaced my 18-55mm zoom as I prefer shooting primes and wanted something more compact. So far I've not been disappointed…..
See more pictures on lightpriority.net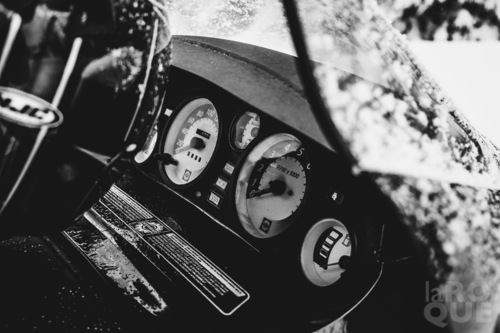 Final Notes
I've been asked several times if the X-T1 is better than the X-Pro1. In certain ways it certainly is. But when you look at the X100S and the X-Pro1… Which one is better? There's no answer to that. What's exciting about Fuji's lineup is that the differentiation doesn't lie in cheaper bodies or artificial tech limitations for the sake of promoting the higher end. Beyond the natural evolution of the products, these are simply different cameras for different needs. There's no good or bad here. The X-T1 is obviously the latest and greatest Fuji has to offer and it shows. After this weekend I'm over the moon about this camera. But the truth is we are absolutely spoiled for choice these days……
See more pictures on www.laroquephoto.com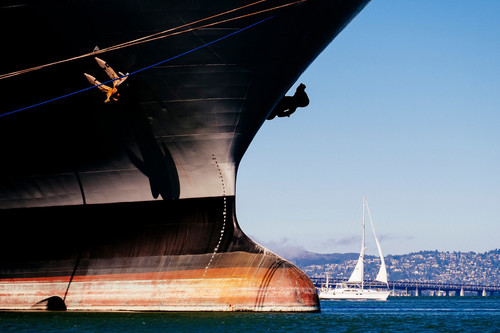 Final Thoughts
If compression and subject isolation are an important part of your compositional needs, and you are invested in the Fuji X system, well…you need this lens. There really isn't much in the way of alternatives.
If you are looking to use this lens for action work at your local soccer game, well…you might need to rethink the X system in general. As I pointed out, it's not the greatest system for moving subject that require fast focusing.
If you are in love with the X system because of it's convenient size, well….this lens is a bit of departure from the super compact form factor of the X bodies. It's pretty big. It balances will with the Really Right Stuff grip, but not great without it.
If you are looking for long lens with great image quality, a pro build, and very functional image stabilization…well, this is it!…..
See on www.thephotofrontier.com
Upon its announcement, the Fuji X-T1 quickly became one of the most anticipated cameras of the year. With a camera so exciting, we had to turn to our good friend Nick Devlin to get his take on the flagship camera of the X series. See if this sexy little camera warrants all the hype!
Special thanks to Nick Devlin
See on www.youtube.com
 I originally purchased this camera because of the reasons mentioned in the introduction, namely that it is an elegant camera with a pleasing retro look which is practical, lightweight and able to create quality images handheld. However, as I worked with it something surprising happened. I started creating images I was excited about. I had ideas for images I did not have before. I started finding excitement in subjects I previously considered mundane, or for which I had no vision. The simplicity of the camera did that. The X100s is a simple camera with a fixed lens that makes me focus on taking photographs rather than on what gear I am going to use. It brings me back to thinking about photographs, instead of thinking about my equipment. It renews my vision and focuses my attention on the image rather than on the gear. Small and lightweight, I forget I am carrying it until I want to make a photograph. The camera is almost transparent. It lets the photograph come through and the vision free to express itself, renewed and fresh. As such it fosters a return to the fundamentals, to what photography is about……..
See on www.luminous-landscape.com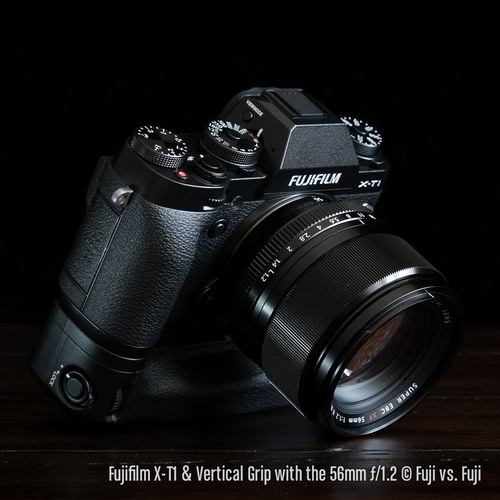 Conclusion:

With all the critiques, I might have given the impression that I'm not that happy with the camera. I am being very hard on Fuji with this review. One thing that is important to keep in mind is these critiques are made with pro DSLR bodies in mind that cost twice as much or more when they were released. Is this fair, and have Fujifilm even claimed the camera keeps pace with pro DSLRs? Heck no, but that is that bar mirrorless cameras are constantly going to be measured against. Make no mistake, unless budget is a concern, the X-T1 is the Fujifilm camera to get if you're buying new. It might even be the camera to get if you already have an X-E2. I know of at least two people who are looking to trade up from X-E2's. If I wasn't running this site, my Fuji body lineup would be the X-T1 and a black X100S. I've been relishing these past few days having those bodies along with my "Ultimate Prime Kit" in my Billingham. Sadly I'll have to wait a little while before I can pack that kit again. I can assure though, it will be packed as soon as possible…….
See on www.fujivsfuji.com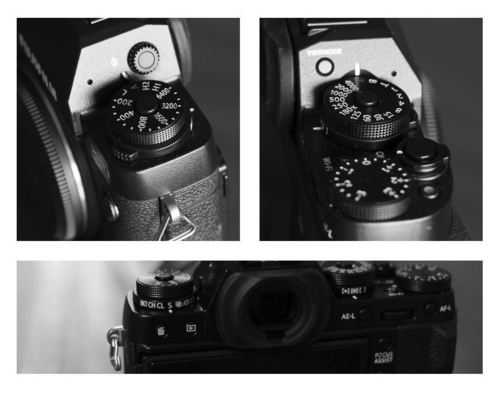 It feels a bit like I am cheating on my much loved X-Pro1, but this camera is such a huge leap for Fujifilm. It has so much aesthetic value in its appearance and usability. It looks just like a baby SLR with all the controls out of the golden era of photography. Following in the footsteps of all the other Fujifilm models, the X-T1 has the emotion and nostalgia, adding on the extra dial for ISO and the more modern switches right under the shutter speed and ISO dial. They have now added the Fujifilm text on the front of the camera, so it is made very clear that this is a Fujifilm camera. The camera certainly is beautiful, being weather-sealed and with the ability to add the optional battery pack……..
See more pictures on www.neillsoden.co.za