Roel Dixon Mahatoo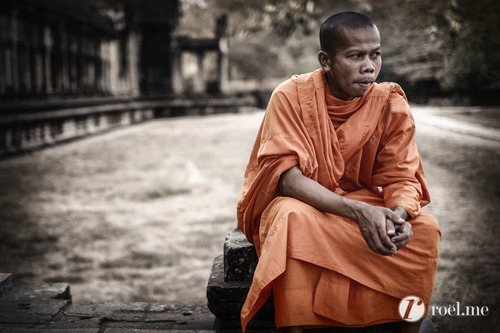 Empires. The world has seen many empires come and go.  No matter how powerful they were, they have all disappeared for various reasons and you can see the remains of them today if you willing to travel. The tiny country of Cambodia in southeast Asia was home to one of humanity's most powerful empires – the Khmers (802 to 1431 AD).  They were ambitious people led by even more ambitious kings who wanted wanted to be worshiped by their subjects – so they declared themselves to be god kings. To demonstrate their status as such, they erected stone temples that were built on a massive scale – unlike anything one could imagine, even to this day.  These temples dwarf most European cathedrals, even though the Khmers built them many centuries before.  They were truly a very advanced civilisation. I recently had the privilege of visiting Siem Reap in northern Cambodia which is an experience I will never forget.  The main reason for my visit was to see (and photograph) these magnificent structures – the other, to spend some time with the Cambodian people (still referred to as "Khmers") who are some of the friendliest on the planet. I spent a lot of time preparing for this trip as I was traveling a great distance and wanted to make sure I had everything I needed with me.  The purpose of this article is to share my experience(s) so that photographers can prepare for their journey to this remarkable part of the world. Keep in mind as you read this that I spent all of my time (nine days) in the Siem Reap area of Cambodia, which is a much longer visit than most.
This article is in four sections:
See more pictures on roel.me
I was fortunate enough to have the opportunity to test a pre-production copy of this new prime to provide some feedback to Fujifilm.  This article will discuss my experience with it plus provide you with some of my initial images taken with this lens.
Before you can use this lens with your X-Pro1 or X-E1,  you will need to upgrade the firmware on the camera body (which allows for lens corrections plus enables a few other features).  I was supplied with (non-public) beta-firmware from Fujifilm (V2.02 for my X-Pro1) but I suspect when this lens is publicly released, a new firmware version (V2.03 or higher) will be available for download.
Final Thoughts
Here is a quick summary of this lens:

Pros
excellent build quality and lightweight
fast f/2.8 aperture
the AF/MF clutch is a welcome feature to move quickly from AF to MF
focus ring responds nicely when using manual focus (as opposed to the original focus by wire)
Depth of Field markings
Distance Scale markings
aperture ring feels solid with discreet 1/3 stop settings
sharp, even wide open
very little distortion
surprisingly flare resistant
the petal lens hood is an improvement over the previous ones made by Fujifilm

Cons
the $US 899.99 price tag might put some people off
14mm (21mm equivalent) is very wide and will challenge any photographer's composition skills
the focus ring could use more dampening, but that may change in the final production units
See full review on roel.me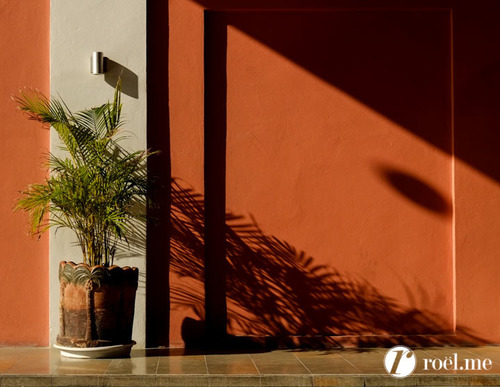 It is the first zoom lens for the Fujifilm X camera system and unfortunately, I did not have a chance to use it as it was not available when I received the X-E1 for testing.  At a trade show in Toronto later that month, I did have a very brief opportunity to use the 18-55mm at the Fujifilm booth, but I could only view the images on the camera's rear LCD screen (and not a calibrated computer monitor) so I did not feel that I had sufficient data to present an informed opinion. I really wanted to see how this lens performed – especially since I have been spoiled by the superb optical quality of the Fujifilm X prime lenses.  But I was just going to have to wait a bit longer before I could get my hands on this new zoom lens. As I was heading off for a much needed vacation in the Bahamas in December 2012, Fujifilm sent a production copy which I took with me on this trip. This is not an in depth review as I tend not to be a pixel peeper but I wanted to pass on my thoughts – plus, show you a few sample images…..
Final Thoughts
Here is a quick summary of this lens:
Pros
excellent build quality
fast for a variable aperture lens (f/2.8 to f/4)
focus ring is dampened nicely
aperture ring feels solid with discreet 1/3 stop settings
sharp, even wide open
incredibly sharp when stopped down
OIS works well
AF is extremely quiet in operation
the petal lens hood is a much needed improvement over previous lens hoods
Cons
the $US 699.99 price tag might put some people off
Linear Motor provides adequate AF speed, but I expected it to be faster
See full article on roel.me
See on Scoop.it – Fuji X-Pro1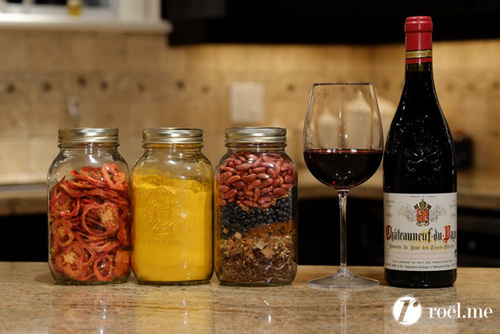 What really surprised me were ISO 12800 and ISO 25600. There is some smearing in the shadow areas due to the noise reduction, however, these images are still good (and quite useable) in terms of noise, detail and colour fidelity. This is remarkable considering the extremely high ISO values. I also checked my X-Pro1 (with the latest firmware V2.00) and its image quality is the same. It seems that Fujifilm has improved the image processing engine in both the X-Pro1 and X-E1 to produce even better JPEG images.
This was totally unexpected and nothing short of amazing. If someone told me a few years ago that I could get this kind of image quality from a 300 gram (10.5 ounce) camera that used an APS-C sensor, I would have laughed them out of the room. To say that I am blown away (and humbled), is an understatement.
See on roel.me
See on Scoop.it – Fuji X-Pro1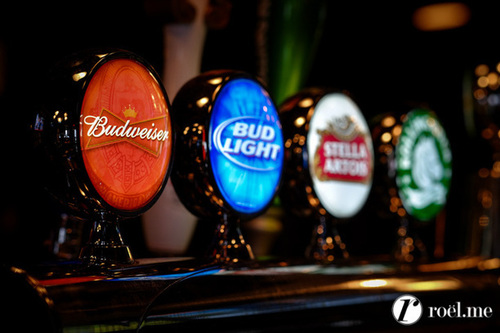 This is actually the second article I have written about the X-E1 – but the first one never got published.  I deleted most of my first article as I was basically regurgitating my three posts on the X-Pro1 – with the exception that the X-E1′s firmware greatly improves the camera's performance (same as the new firmware V2.00 for the X-Pro1).  This essentially means that the X-E1 is a very similar camera to its bigger brother – except it is a more compact body that loses the OVF, gains a few additional features and costs 40% less.
Fujifilm has done a very good job with the X-E1  – and it is attractively priced.  I know I have referred to the X-E1 as the X-Pro1′s "little brother" – and in some ways, that is an inaccurate description.  The X-E1 is every bit as capable and I suspect the X-Pro1 may get a little jealous with all of the attention the X-E1 is about to receive.  One has to love sibling rivalry.
With the superb "X" mount lenses (plus new ones from Carl Zeiss) being released, the continuing commitment to this system, plus the first rate image quality, I believe that Fujifilm is now and will be a major player in the mirrorless camera market for many years to come.
See on roel.me
See on Scoop.it – Fuji X-Pro1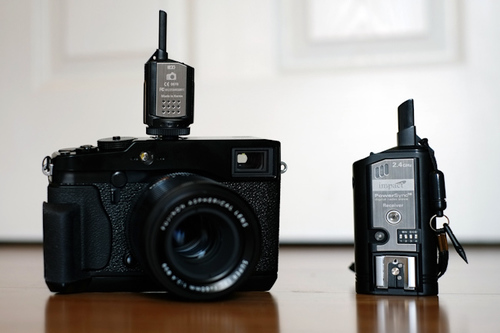 For years I have been using off camera flash, no matter what camera I happened to own at the time. It produces beautiful lighting when done properly and helps you avoid that flat, "deer in the headlights" look with your images. David Hobby (Strobist), Zack Arias and Joe McNally (just to name a few) use off camera lighting all of the time (I know, I've seen them in action) and if you want to improve your flash photography, I recommend you do too.
I find myself using my X-Pro1 all of the time (and soon, the upcoming X-E1) and I have continued to use off camera flash. I had an unfortunate incident with my old Pocket Wizards (which were extremely reliable) which I used to trigger my remote speedlights and wanted to replace them – ideally with something smaller to match the compact size of the X-Pro1.

See on roel.me
See on Scoop.it – Fuji X-Pro1

Fujifilm appears to have incorporated a lot of the X100 feedback in the X-Pro1′s design and it is great that they did this. There are numerous improvements the bottom line is that you are getting DSLR image quality in a compact, functional body with high quality optics. Current X100 owners will feel right at home and it should not take too much time for a new user to become familiar with the X-Pro1. The build quality is excellent, just like the X100. Fujifilm have done a great job with this system and I look forward to it expanding over time. I like the X-Pro1 so much that I have just pre-ordered the body and all 3 lenses. I am confident enough in the camera to use it for paid client work.

See on fujifilm-x.com
See on Scoop.it – Fuji X-Pro1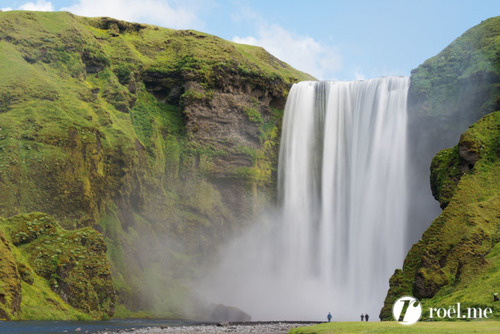 For years I have always wanted to visit Iceland. Many photographers who have been there before are mesmerized by its diverse landscape and staggering natural beauty. There are glaciers, mountains, fjords, wide black beaches and many active volcanoes… It is simply a feast for your eyes and soul…
As I doing some commercial work during my visit, I brought three different camera systems with me to Iceland. They consisted of:
Nikon D800 kit – Nikon V1 and FT1 kit – Fujifilm X-Pro1 kit

See on roel.me
See on Scoop.it – Fuji X-Pro1

Each time I visited Shackleton's grave, I always thought about life and what I want to get out of it. Photography is a huge part of my life, so I have set some pretty lofty goals for myself. The bottom line is that I want to be the best photographer that I can possibly be and will do everything in my power to do so. Whether my images end up on the covers of numerous magazines, or in someone's wedding album, I want to know that I am producing the best images that I am capable of creating at that time. Plus, I want to continually grow as a photographer. What is yours?
See on roel.me
See on Scoop.it – Fuji X-Pro1

I have received a lot of really great feedback over the past few weeks on my presentation at the Exposure Imaging Expo in Toronto. One section that I called, "Before and After," was especially popular and I was asked if I could turn it into an article to be posted on this site. So as requested, here is the requested article straight from my presentation….

See on roel.me