Sample Image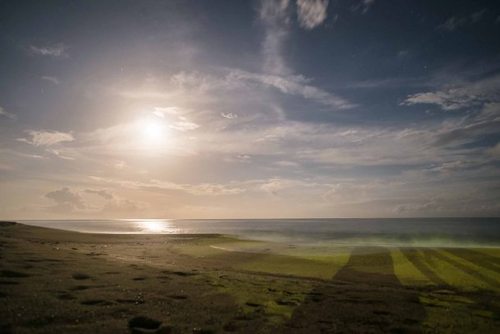 I've had my X-Pro1 for about five months now, and I'd like to think I've put it to good use. Up until recently, all I had was the 35mm lens, which I'm very fond of. I've been wanting a wider lens for a while, but I was torn between Fuji's 18mm and the 14mm. The difference in focal length was only one of the reasons I chose the XF 14mm 2.8 R. I first put it to use on my trip to Trinidad & Tobago. My very first shots were taken at Reagan National Airport, but I used it quite a bit throughout the whole trip. When my friends and I got to the beach, I had the 14mm locked in. I wasn't too pleased with a lot of the shots I got, but one of the main reasons for that was the overcast weather.  At first, I wasn't sure whether or not the lens or the weather were to blame, but now I'm sure it was the latter. I took many other pictures in Trinidad, mostly on the beach. Unfortunately, I didn't do any street photography on the entire trip, but when we got the beach in Tobago, I put the 14mm to the test once again. Unfortunately, the weather wasn't cooperating as much as I would have liked, but I still think I got some good shots. The 14mm was often my lens of choice during the trip, not because I preferred it to the 35mm, but because I wanted to put it to the test as much as possible. But while I was shooting with it, I sometimes found myself wishing I had the other lens on. The opposite wasn't true as often. Don't get me wrong, the 14mm is a great lens, but the 35mm has it beat when it comes to image quality. The larger aperture surely has something to do with it, but that can't be all. I'm no technical expert when it comes to lenses – I just go by what I see. The shot below was taken a little past 3am. It's an 8.5 second exposure that was shot wide open at 2.8. I was trying to shoot the moon, and my friends' shadows got in the way. When we saw the image in the viewfinder, we decided to position ourselves in the shot. The results were pretty cool……..
PROS:
nice and wide with very little distortion
great bokeh when shooting objects up close
distance and depth of field indicator
smooth manual focus ring
superior image quality
solid build and feel
great lens hood
CONS:
price $900
somewhat heavy
outside gathers dust very easily
not always as sharp as one would like
sometimes yields problems with blown highlights and shadows
CONCLUSION: 
This is a great lens, although I'm still not sure that I wouldn't have been better off with the 18mm. I'm all about the image quality, and it seems the 14mm might lag slightly behind in that regard. But the extra width and other features make up for the slight difference in sharpness between the two lenses. The images shot with the 14mm look great and they're virtually free of distortion. Manual focusing is very smooth, and the sliding ring that reveals a distance and depth-of-field indicator is a very useful feature. The 35mm is still my preferred lens of the two, and although it is my choice for a walk-around lens, I will be using the 14mm a lot more in the weeks and months ahead. I'm looking forward to seeing what it can do with sweeping landscapes and on the streets. Of course I'll be sharing the results. I don't think I'll be buying anymore lenses anytime soon.
See more on blog.karimhaddad.com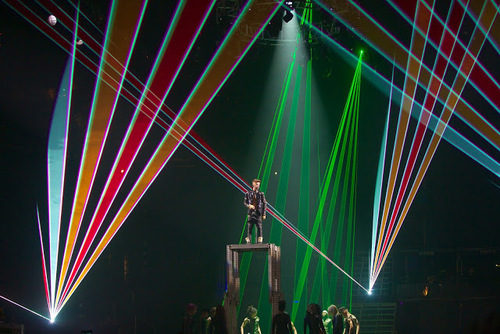 Now I know what you are thinking – why was he shooting a Justin Bieber concert? Well I tell ya – I look at any shooting opportunity as a way to learn and experiment with my equipment. For this concert I was using the Fujifilm X-Pro1 + 35mm 1.4 and the Canon 5DIII mostly with the 70-200 2.8. Clearly the biggest challenge was freezing the motion while not going crazy with a super high ISO and shooting tons of frames – since I just didn't feel like having a massive edit process. So I shot conservatively around ISO 1250 for most of the night and I really should have gone to ISO 2000 and used a faster shutter speed in many situations. But here's what I got and I am sure any 13 year old would love them!

See more pictures on brandonremler.blogspot.de
See on Scoop.it – Fuji X-Pro1

I was very excited when I found out that there will be an adapter to connect Canon EOS EF lenses to the Fujifim X-Pro 1 mount, and ordered it right away. I currently own the Fujinon XF 18mm and 35mm lenses that cover my mainly used focal length. But I have some nice Canon EOS EF lenses that I want to use when I need a bit more focal reach. Obviously there are two caveat when using Canon EOS EF lenses on a X-Pro 1….
See on fujixfiles.blogspot.de
See on Scoop.it – Fuji X-Pro1

Well its summer and that means air shows around the country. Indianapolis has a nice one that has been running in its current form for over 15 years now. About every three to four years I attend. Doing it yearly gets to old. This year the Thunderbirds were in town. Knowing the flight line and the distance to the action, I was not going to get the flyby shots with the X Pro1. This is normally reserved for my Nikon gear. I was not going to lug two camera systems around to cover all aspects.
See on atokarzphoto.zenfolio.com