Sample Images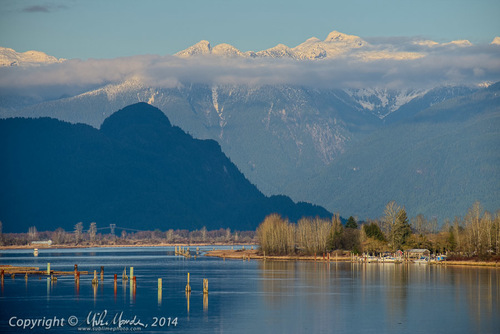 This gallery has images shot with my Fujifilm X-E2 body and mainly the Fujifilm XC 50-230mm f/4.5-6.7 OIS zoom. Only frames 1, 2, 5, and 11 were shot with the Fujifilm XF 55-200mm f/3.5-4.8R OIS zoom. Photos 1-4 were take from the Pitt River Bridge. Photo 5 was at the shore of the Fraser River in Coquitlam and photos 6-10 were taken on a foggy evening just west of Granville Island. Photos 11-13 were taken at Vanier Park, 14-23 were taken at Boundary Bay, just east of Tsawwassen and lastly, 24-25 were taken east of Kilby, BC. Only photos 5-11 were taken with a tripod, the rest were handheld……
See more pictures on www.sublimephoto.com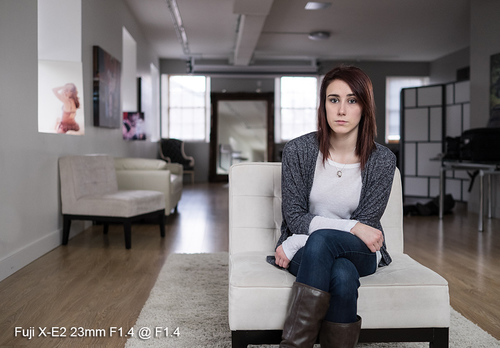 A lot of people (as in photographers that I know) have been talking about replacing or augmenting their current DSLR systems with mirrorless systems. The benefits are hard to ignore (See: Comparing the Fuji X-E2 and the Canon 5D Mark III) as mirrorless systems are less expensive and lighter and smaller. There are always trade offs of course and the mirrorless systems are often more awkward to use quickly and difficult for those with larger hands. For me personally, the portability side of mirrorless systems more than makes up for the downsides. But what about lenses? How do focal lengths differ between the systems?  This isn't so much a mirrorless vs DSLR debate as much as a cropped vs full frame sensor. While there is one full frame mirrorless system (The Sony A7 and A7R), it currently lacks options for native lenses and costs more than double than the more popular cropped mirrorless models (Olympus OM-D E-M1, and Fuji X-E2 and just announced Fuji X-T1)……..
See on andrewvanbeek.com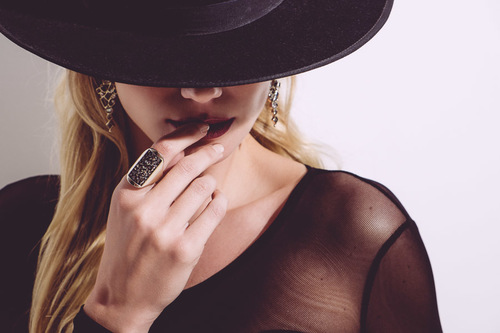 Model – Elze-Mieke
Styling- Lyida
MUA – Ester
Camera – Fujifilm X-E1
Lens – FUJINON LENS XF18-55mmF2.8-4 R LM OIS
See more pitures on rommenphotography.com
I finally got my hands on the X-E2 & the soon-to-be legendary XF 23mm 1.4 lens. Everything said about this combo in reviews and blogs are true. I bought it just one day before the Thaipusam in Singapore. Didn't have time to find out what was new so I had to rely on my familiarity with the X-E1. Haven't had enough time with it but so far it's an unbeatable combination for street and travel photography……
See more pictures on 500px.com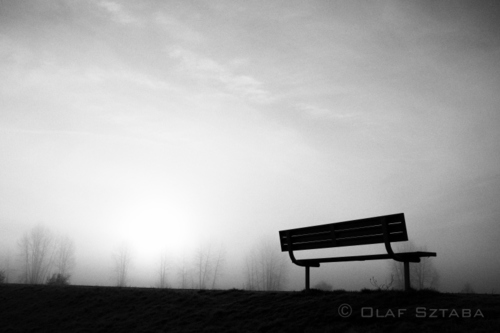 … the release of the X-T1 Fuji addressed two key elements in photography. First and foremost, an extra-large EVF allows you to concentrate on composition, light and subject in a way that is not possible with the optical viewfinder (which we also like to use). You can actually see the image before you take it! Of course, the EVF is not a new idea but it is beyond my comprehension that as of today, neither Nikon nor Canon has implemented this important technology in their leading cameras. Second, access to all-important dials such as shutter speed or exposure compensation is at your fingertips. No, it is not hidden in the menus but in front of you! You can change them without dragging your eyes away from the scene. In sum, a camera doesn't have to have every possible feature — quite the opposite. Give me the best viewfinder on the market and the manual controls at my fingertips and let me do what I love to do – see and paint with light. All the rest is just distraction……
See on olafphotoblog.com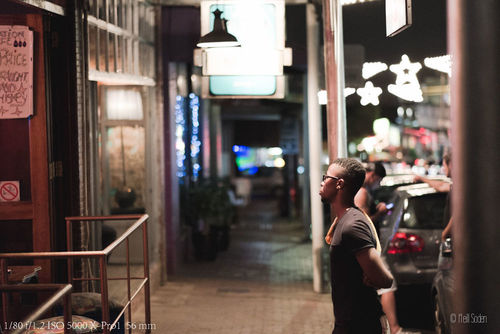 I have not had too much time to post about the X-T1 and even less time to play with the new 56mm, but last night I was out and took the 56mm with me and used it on my trusty X-Pro1. As always, walking anywhere in Jo'burg can feel a little dodgy at times, but Melville has quite a vibe and a very busy nightlife on Thursdays. Which made for a nice opportunity to steal some shots…..
See more pictures on www.neillsoden.co.za
Some­where along the line, I decided that the ideal every­day Fuji kit for me was either the X-E1 or X-E2, the Fuji­non 18mm f/2 XF R, the Fuji­non 35mm f/1.4 XF R, and the Fuji­non XF 18–55 f/2.8–4 R LM OIS. I was prompted to blog about this lens after I did Google search after Google search look­ing for opin­ions and exam­ples of real-world exam­ples of the lens's bokeh at 55mm. Obvi­ously, the 60mm macro is going to have 'bet­ter' bokeh with it's faster aper­ture and slight focal length edge, but I wanted to quan­tify things a lit­tle more. If I were going to travel some­where, I would take one of the two lenses and leave the other at home, so for me it mattered–was the 18–55 good enough at 55mm to func­tion as a por­trait lens as well as being a ver­sa­tile, com­pact, do-everything lens?….
See more pictures on markschuelerphoto.com
Beautiful as Trinidad is, it would be missing the point simply to visit and the see the 'sights', nothing in particular has been packaged as an attraction, not in the typical tourist sense of the word anyway. The true magic of the place is the atmosphere, the people, the laid-back lifestyle and the fantastically intriguing sample of humanity on offer…..
See more pictures on handcarryonly.com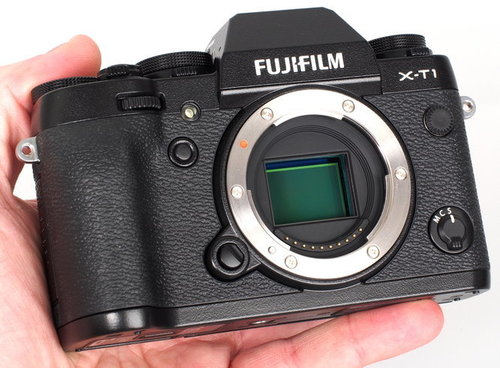 Fujifilm X-T1 Verdict
The Fujifilm X-T1 is a good looking camera, if you like classic SLR styling, however with an abundance of external controls, it is a stylish mix of new and old styling. The compact size, available thanks to the mirrorless sensor and lens mount design, makes it an appealing camera, and with the ever growing choice of high quality lenses, the Fujifilm X series seems to have a winning formula on their hands. More so now that this camera introduces a weather sealed body, and an impressively large electronic viewfinder. We look forward to testing the camera fully as soon as it is available.
Fujifilm X-T1 Pros
Weather sealed body
Large electronic viewfinder
Good handling
Excellent external controls
8fps continuous shooting with AF
Fujifilm X-T1 Cons
Only one weather sealed lens so far
See on www.ephotozine.com
Our verdict
The Fujifilm X-E2 is very well equipped for the enthusiast photographer at whom it is targeted and, in many ways, it's the camera we wish the X-E1 had been. Fujifilm has addressed the concerns many had with the earlier model, like the ageing 2.8in. 460,000-dot screen and the autofocus accuracy in low light. Although the newly developed AF algorithm has improved things, it hasn't dramatically changed the lock-on speed, which remains slower than its Olympus and Panasonic CSC rivals. Once familiar with the ins and outs of the X-E2's operation, the solid build quality, superb handling and excellent button placement add up to offer one of the best user experiences there is. Most importantly, there's no compromise in image quality, with the standard of results and detail rendered making it an excellent substitute for a more unwieldy APS-C-format DSLR. The X-E2 is, to put it simply, a stunning camera that's up there as one of the most attractive on the market and is an absolute pleasure to use…..