Sample Images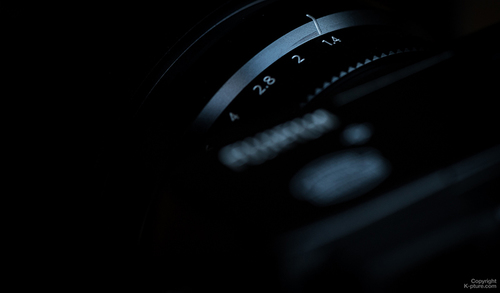 Première constatation après déballage, la bête est massive et magnifique. Ce Fujinon XF 23mm 1.4 R est l'équivalent d'un objectif 35mm sur un capteur plein format (24×36). Autant dire qu'il risque d'être extrêmement polyvalent. Depuis quelques mois, le Nikkor 35mm 1.4G est devenu l'objectif que j'utilise pour 70% de mes photos avec le D4. Assez compact, passe partout et d'une excellente qualité optique. Bref, le bonheur… Voyons ce que ce Fujinon XF 23mm 1.4 R a dans le ventre…
See on blog.k-pture.com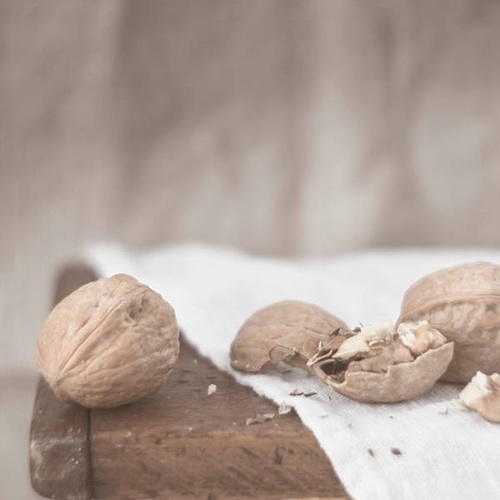 The Petzval portrait lens was invented in 1840 by Joseph Petzval. This innovative design allowed much faster apertures than previous lenses, and significantly cut down the exposure times needed for taking pictures. A new version of the original Petzval design to fit Nikon and Canon cameras has recently been re-manufactured as part of a Lomography Kickstarter project.  I will be writing a full blog post on this lens on a Nikon camera in a later post, but for now I couldn't resist the temptation to mount the lens on a Fuji X camera using a Nikon to Fuji X adapter…..
Yeah… It seems and age since being out for the weekend in the camper so it was lovely to get away this last weekend, the forecast was sunny but cold, perfect for a trip to the sea side of Southend on Sea and a town not yet visited or had the pleasure of photographing. Sticking with my year or "on camera one lens" I was spending time with the X-e1 and 35mm f/1.4. Over the Christmas holiday I had ordered a thumb grip that attaches to the flash hot shoe. Here are my thoughts on the grip and the joys of Southend on Sea. I should start by commenting on the the little thumb grip for under £10 is really great little addition to the Fuji X-E1. It surprised me how the position proved to be very natural for holding the camera. It really does help in supporting your grip on the camera, In no way did it hamper my use, I was expecting it to cause a problem and that it would irritate me trying to get to the controls but no such problems occurred. If you have an X-E1/2 or X100/s I can highly recommend getting one of these things. I will be ordering another so I can have them on both the Fuji X-E1 and the Fuji X100…..
See more pictures on simonpeckham.wordpress.com
It doesn't happen often, but every once in awhile, I get the opportunity to go out and photograph, unfettered by job or child or worry. Free to focus on whatever I find, I can slowly suss out themes, motifs, and pay keener attention to the subtle changes of the landscape. For a normally extroverted person, this is probably my most extreme introspection and meditation; even as I am looking outwards and recording the natural world, I am tinting it with the perspective of my inner world, coloring it with the palette of my soul. Today was such a day, as I pursued fog and shifting clouds and changing light, until I came up with a set of photos I'm quite happy with. The previous night I'd hoped to get out and shoot some more star-filled skies, as a front had come through and pushed all the clouds away, leaving an inky blanket punctuated by a brilliant nearly full moon and pin pricks of sparkling stars. Unfortunately, by the time I'd closed up shop and driven out to a dark spot, the fog had descended fully. For every successful outing, there are often several like these, where I go to a promising spot only to find that conditions have changed, or persisted in the wrong way. This doesn't keep me from trying, though, as it is these sort of changeable conditions that can create the best light and atmosphere……
See on markschuelerphoto.com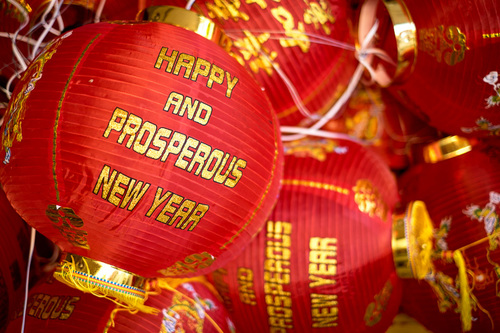 It's that time a year again when the red and yellow paper lanterns are hung with care all around South East Asia. It's Chinese New Year. I have friends of the On Field Media Project visiting us and, as is customary, Alou and I have been showing them around the area. One of our favorite places to take visitors has been the Goddess of Mercy Temple. But it has been renovated and has lost all of it's patina and much of it's charm and feel. Now it is just another new, shiney temple. These days, if I show off a local temple, it is Kek Lok Si–reported to be the largest Buddhist temple in Southeast Asia1. It is full of the old and new. This time of year the temple staff is in the middle of preparation for their huge Chinese New Year event on Jan 27th. For those of you who are not familiar with Buddhism and Hinduism, the swastika2 you see below predates the Nazis of World War II by 3,000 years. It is a symbol of good luck…..
See more pictures on www.thedigitaltrekker.com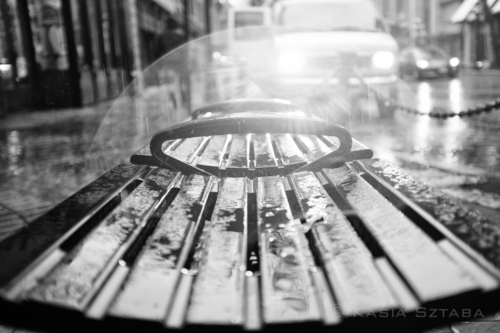 If you live in Vancouver, you have to embrace rain as part of daily life. In fact, the winter months are usually associated with non-stop rain, sometimes for weeks. Such generosity in terms of wet weather could be viewed as a nightmare for a photographer … or it could be a great opportunity to challenge your photographic vision. In fact, Kasia and I promised ourselves that this year we would try to see differently and reach for hard and uncomfortable. As a result, last Saturday while drinking our early morning coffee and looking at the droplets of rain on our window, we decided to have a photographic date with rain. Here are a few images from our rainy rendezvous……
See more pictures on olafphotoblog.com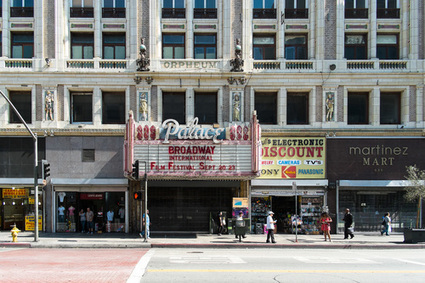 Whenever I am in L.A, I like to take pictures Downtown. The Broadway is one of the oldest streets in L.A and was the main commercial street of Los Angeles, and one of its premier theater districts as well. If you are walking todays Broadway, you can just  imagine how beautiful this part of L.A. has been. Right now it feels pretty fucked up – but there is still the beauty of the old buildings architecture and a very special spirit . For me this part of L.A. was always very inspiring. I have just found out that there is a initiate Bringing back Broadway. I would like to see this part of L.A. back in glance. [FUJI X_PRO1]
See more pictures on nicolestruppert.com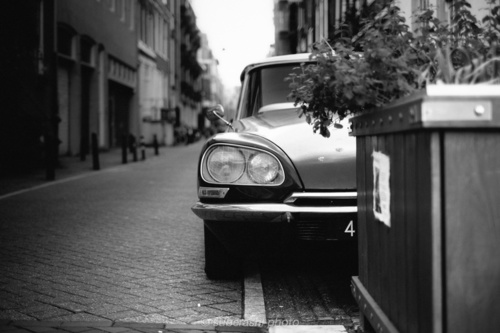 I love Amsterdam thats a fairly well know fact. Great walkable, creative diverse and beautiful place and the perfect spot to test out the Fuji X Pro that I have invested money research and trust into. This isn't a review or tech spec list, you can go look on line for that stuff. I don't have gear envy so tech specs, card tests all that I will leave to others, mainly as I didn't buy the camera to list it's stats and it's the image not the technology that is most key. How did the Fuji engage me? How did it do in conditions I want and need to use it those are the questions and things more key too me. Fitted with the amazing 35mm 1.4 the Fuji shone, I have come from the beast that was the 5d mkii but as amazing a FF camera it was it was never light or discreet. The X Pro looks like a non "pro photographer" camera and thats the trick. Lighter than it looked and on a full day it never felt like it was getting in the way…..
See more pictures on www.suberashi.co.uk
Exploring the Tyrella area of County Down is generally an activity confined to daylight hours. I felt it was time to venture out at the extremes of the day in attempt to see it differently. Developing my low light technique is something I want to focus on (excuse the pun) in 2014. It is a completely different approach and considerably more unforgiving than I expected.
The Mournes
I ventured out with the Fujifilm X-E2, 23mm and 14mm lenses. Read my review of the Fuji X-E2. Shooting at night is a different type of long exposure photography where you need to have the shutter open long enough for the landscape that is in total darkness to impact on the sensor. The problem, at the same time, is there can be very bright sources of light that have a major impact on the image when the shutter is open for so long……..
See on www.flixelpix.com
Wie viele von Euch wissen, arbeite ich als Crewmitglied bei der größten deutschen Fluggesellschaft. Dadurch ergibt sich der Vorteil, dass man Zugang zum Cockpit hat und da wiederum meist die beste Aussicht genießen darf. Die Fenster sind größer, bieten einem einen nahezu 180° Ausblick, und sind so nebenbei oft die saubersten auf dem Flieger. Ich genieße natürlich vor allem die Zeit, in fremden Ländern, Städten und Landschaften auf Erkundung zu gehen. Aber es gibt auch Touren, bei denen man diese aus Zeitgründen einfach nicht erkunden kann oder will. Stichwort Schichtdienst in Kombination mit Jetlag. Das schöne ist dann, dass man über den Wolken fast immer einen wunderschönen Ausblick hat. Besonders an diesen trüben Wintertagen liebe ich immer wieder den Moment, wenn der Flieger abhebt. Oft kommt beim Durchfliegen der Wolkendecke ein Rütteln und Schütteln, bei dem man einfach nur hofft, dass die Ingenieure schon alles richtig gemacht haben am Flugzeug. Das Tageslicht im Flugzeug hat dann gar keine Lust mehr sich zu zeigen. Und dann mit einmal, wenn man die Wolkendecke durchbrochen hat, erwartet einen eine Aussicht, die mir immer wieder den Atem raubt! Klarer Himmel, faszinierende Wolkenformationen und eine Aussicht auf die kleine Erde unter einem. Herrlich! Bilder, wie diese hier unten gezeigten, häufen sich auf meiner Festplatte, und ich bin es dennoch nicht leid, immer und immer wieder diese Schönheit auf dem Kamerasensor einzufangen. Alle hier gezeigten Bilder sind mit entweder mit der Fujifilm x-pro1 oder der x100s entstanden. Vor allem die x100s leistet mir hier hervorragende Dienste, einfach weil Sie so schön klein ist und so immer in meinem Onboard Gepäck ganz leicht zugänglich verstaut werden kann um somit schnell darauf zugreifen zu können……
See on www.qimago.de