Sample Images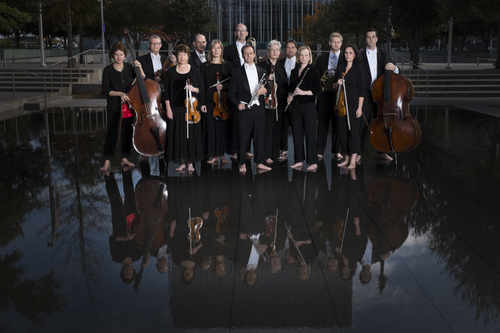 …..so I went into my bag to get my trusty X100S. You see I purchased this little unit specifically for its leaf shutter. In case you aren't aware leaf shutters don't follow the same rules as focal plane shutters, you can use flash to almost an unlimited sync speed based on the camera. Remember that hand held flash units that use High Speed Sync are different than using strobes. HSS pulses the light so that their DSLRs can shoot at 'high shutter speeds.' (which in turn greatly reduces their overall power). I killed the noon day ambient with the X100S by shooting at a shutter speed of 1/2000th of a second at f4.5 ISO 200. Just like that I had the exposure I wanted for the shot. In this case I found that using a 'wrench' instead of a 'hammer' was the right tool for the job. This was my second time using the little Fuji for the DSO and I could not be happier. My other shot can be seen here……
See on www.markkitaoka.com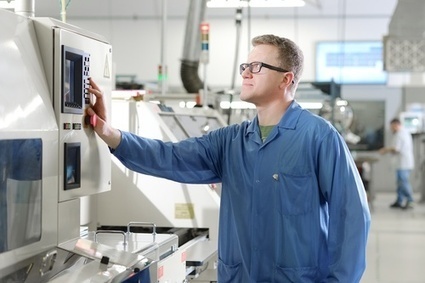 During the workweek you'll find me at Milwaukee Electronics, an outfit that builds circuit boards for all sorts of neat companies around the US. I don't actually build any boards myself, I just monkey wrench website tools for the Screaming Circuits division. The last few years I have been heads down in code, so the photography addiction hobby has definitely been feeding the creative side of my soul! But recently I did get to haul my weekend hobby into my day job! I was asked to capture some commercial style photographs of our Portland operation. A nice challenge and a great opportunity to try a different styles of shooting that I'm very interested in. I did a few test shots around the factory, and to be honest, my confidence was a bit rattled by what I found. This is a very dense industrial shop, with visual clutter amped to 11. Manufacturing efficiency trumps the Hollywood clean room look! Light and lensing would be critical in creating visually interesting shots…..
See more pictures on www.adrielhenderson.com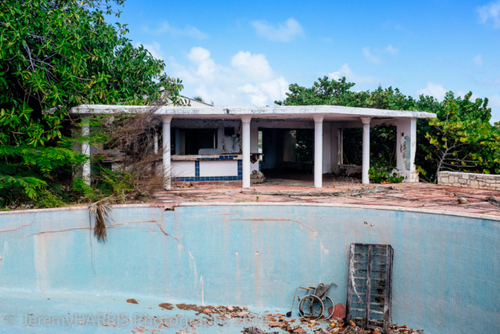 Recently went to Antigua on assignment to shoot the Talisker Whiskey Atlantic Challenge (more on that in another post).  I stayed on the island an extra 5 days to explore, photograph, and relax. Needless to say, it was amazing.  All images created with Fujifilm x100s and X-Pro1……
See more pictures on jeremyharrisphotography.wordpress.com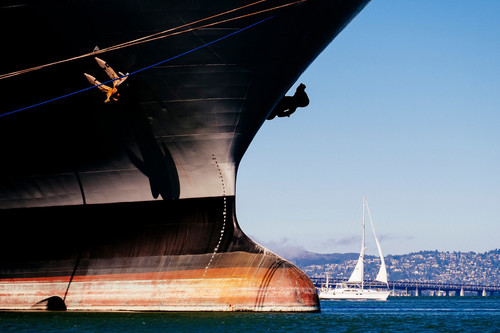 Final Thoughts
If compression and subject isolation are an important part of your compositional needs, and you are invested in the Fuji X system, well…you need this lens. There really isn't much in the way of alternatives.
If you are looking to use this lens for action work at your local soccer game, well…you might need to rethink the X system in general. As I pointed out, it's not the greatest system for moving subject that require fast focusing.
If you are in love with the X system because of it's convenient size, well….this lens is a bit of departure from the super compact form factor of the X bodies. It's pretty big. It balances will with the Really Right Stuff grip, but not great without it.
If you are looking for long lens with great image quality, a pro build, and very functional image stabilization…well, this is it!…..
See on www.thephotofrontier.com

---
Fujifilm Fujinon XF55-200mm F3.5-4.8
Do you love my work and want to support me? If you're planning on buying camera gear, you can check out above-noted links. Prices remain the same for you, but a small percentage of your purchase value is valued back to me. Thank you!
---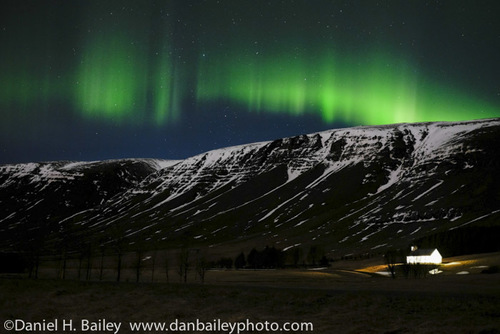 By now, I'm getting pretty familiar with the new Fujifilm X-T1,having shot well over a thousand frames with it in a variety of conditions over in Iceland and back here in Alaska. I'll continue to do more extensive reviews of this awesome new camera so that by the time it's released on March 7, you'll have a solid understanding of how it performs and what to expect, should you decide that to add it to your arsenal. The other day, I put up a detailed look at how well the X-T1 autofocus system actually tracks moving subjects. If you shoot action, sports or like the idea of continuous AF tracking at 8 fps, you'll want to see this post! Today we'll take a look at the X-T1 image quality……
See more pictures on danbaileyphoto.com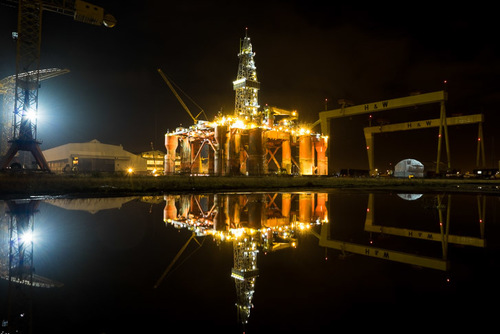 Famous for boat building and not just the Titanic, the Harland and Wolff cranes (Samson and Goliath) are an established trademark of the city of Belfast. I had paid the area alongside the also famous Titanic film studios in the past, see here but I have never seen it quite like this. In December the Norwegian oil rig, the Blackford Dolphin, arrived all the way from Brazil following a three month journey. The sixty day contract to allow 600 workers to embark on a complete refurbishment under the Samson and Goliath cranes is worth millions. It could be a unique view for Belfast and definitely one worth seeing at night if you around the Titanic area. The Blackford Dolphin oil rig lights up the Belfast sky and even on a Sunday night, sparks from the welding work fall like snow….
See more pictures on www.flixelpix.com

---
Fujifilm Fujinon XF 23mm F1.4
Do you love my work and want to support me? If you're planning on buying camera gear, you can check out above-noted links. Prices remain the same for you, but a small percentage of your purchase value is valued back to me. Thank you!
---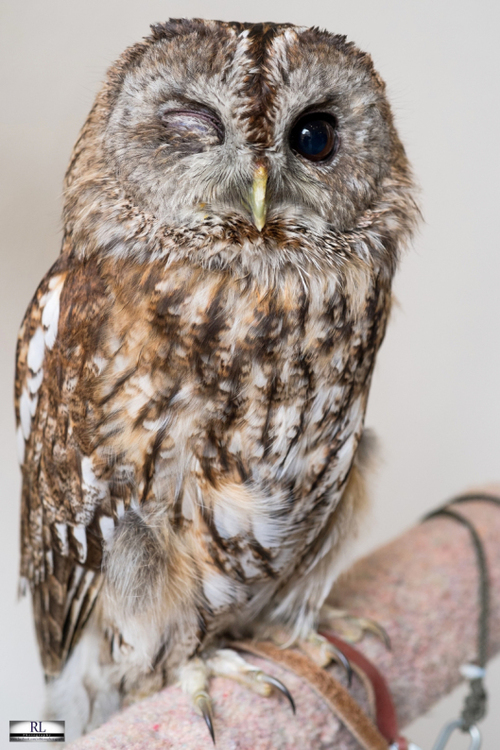 When I am not out with my camera I can sometimes suffer with such terrible ISFS – that's "Itchy Shutter-Finger Syndrome" if you're wondering, and can be quite psychologically debilitating, I promise you! Over the past few days I have been wanting more than I have for a while, to just get out for a day and explore. On Friday, I made up my mind, that Saturday was to be that day. And what happened on Saturday? The rain came down longer and harder than I have seen over the past couple of weeks. Still, my mind was made up, wet weather gear at the ready and I was going out. Not even the  threat from above would stop me…..
See more Owl pictures on roblowephoto.wordpress.com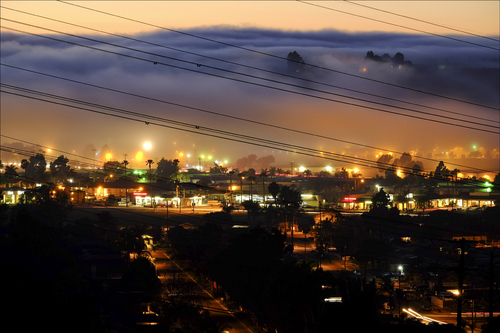 I didn't have time to RTFM, I just put in a battery and an SD card, left the JPEG settings as they came from the factory. (Apart from film type, where I selected Velvia). The weather at the coast was foggy, so I headed inland to find some sunshine, and test out the camera. These are all out of camera FINE JPEGs – I'll try hacking EXIF tomorrow to play with the RAW files in ACR……
See more pictures on f-sunny.com
 I originally purchased this camera because of the reasons mentioned in the introduction, namely that it is an elegant camera with a pleasing retro look which is practical, lightweight and able to create quality images handheld. However, as I worked with it something surprising happened. I started creating images I was excited about. I had ideas for images I did not have before. I started finding excitement in subjects I previously considered mundane, or for which I had no vision. The simplicity of the camera did that. The X100s is a simple camera with a fixed lens that makes me focus on taking photographs rather than on what gear I am going to use. It brings me back to thinking about photographs, instead of thinking about my equipment. It renews my vision and focuses my attention on the image rather than on the gear. Small and lightweight, I forget I am carrying it until I want to make a photograph. The camera is almost transparent. It lets the photograph come through and the vision free to express itself, renewed and fresh. As such it fosters a return to the fundamentals, to what photography is about……..
See on www.luminous-landscape.com
It is hard to describe what draws us to places like Bodie. Maybe it is the beauty of the forgotten and rusty; maybe it is the dark history or a search for ghosts of the past. One thing is for sure – after documenting all major ghost towns of the West over the last few years we couldn't be more pleased. Each ghost town provided us with great history lessons, unforgettable adventures and beautiful imagery. After visiting Sandon, Cody, Shaniko, Antelope, Elkhorn and Garnet, it was time to set our sights on Bodie – the largest and most popular ghost town in North America. Its reputation preceded it. Quoting from the diary of a girl who was taken to this infamous town: "Goodbye God, I am going to Bodie." Bodie got its name from Waterman S. Body, who discovered gold in 1859 and started yet another gold rush. At its peak, the town had a population of 10,000. While most mining towns of that time couldn't be mistaken for their elegance and law-abiding citizens, Bodie gained an especially bad reputation. Killings, fires, fights and robberies combined with 65 saloons offered all sorts of relaxation to stressed miners……..
See more black and white pictures on olafphotoblog.com