Sample Images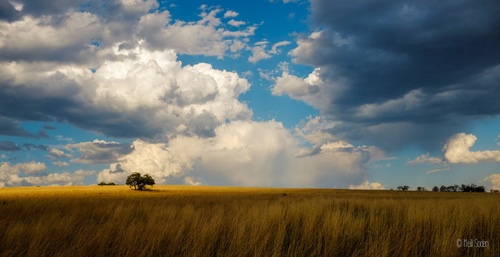 The colours of the Fujifilm cameras are just amazing and I really like the tones, so I've been forcing my self to shoot in jpeg only. The few benefits to this.
Colour/Film simulations on Fuji camera are just brilliant, can't say that enough
Less editing required, more time shooting
And good reason to make less mistakes in exposure, and say fix it later in post
Still working out which film simulation I like the most, I have found Astia to be a bit to bluish on darker skin tone, but does produce great looking skies.
All shot with X100S
See more pictures on www.neillsoden.co.za
I've just returned from spending a few weeks in Vietnam and Thailand during which I gave my Fuji X-pro1 quite a workout. It performed perfectly, even in the middle of a rainstorm. Luckily, we had clear weather for our days in Ha Long Bay. Most of these images were shot with the Fujinon 18-55mm lens, which I picked up as a carry around lens for this trip, and while it's perfect for vacation snapshots and casual shooting, it still doesn't beat our the 35mm 1.4 for image quality and sharpness. They've now released a 23mm prime that looks fantastic, but costs nearly $900….
See more pictures on www.tristancrane.com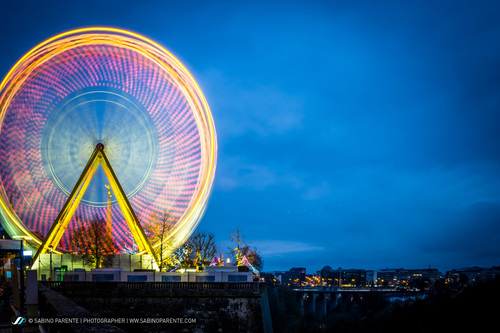 The big wheel dominating the Petrusse valley in Luxembourg, at sunset, create really interesting light trails and I tried to play around this subject to catch unusual frames. I was there just few minutes after the sunset so i can still see some clouds, is not too dark, and I can have the "star" effects on the light lamps, closing the diaphragm at F/22, ISO 200, tripod and, of course, my beloved Fuji X-E1 plus the Fujinon XF 18-55…..
See more pictures on www.sabinoparente.com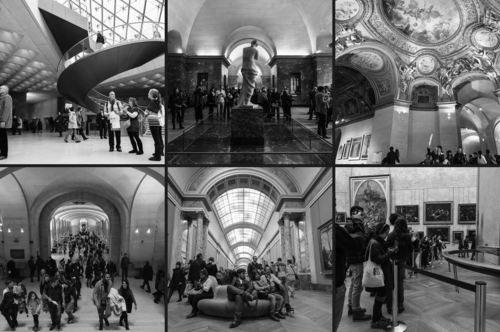 Paris – Fuji X-Pro1 and Fujifilm Fujinon XF 14mm f/2.8 R  
See more pictures on stephenip.com


An intimate portrait of northern India captured on a Fuji x pro 1 at 6fps because it helped to capture India's chaotic and bustling atmosphere. So much of what you see while travelling in India is astonishing and often quite bizarre. This is only because it's being seen from a western perspective; the locals don't see it in the same way at all, because it's life as they know it. The aim of the video was to play on the sense of the 'unexpected' by slipping in short flashes of surreal footage: quirky objects and actions so the viewer is momentarily confused with what is real and what is fake….
See on vimeo.com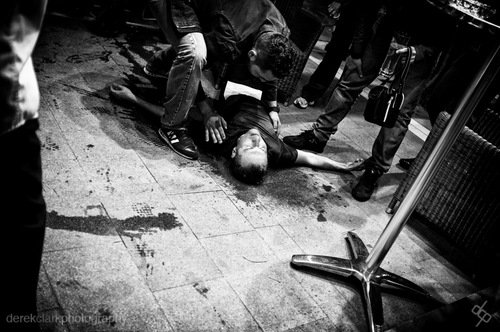 The release of firmware 2.0 for the X100 was a very welcome present from Fuji that a lot of people thought wouldn't happen. They've replaced the X100 for the X100s, so why would they update an older model and give it a bit of what entices people to upgrade. Because they're Fuji, that's why. So on the morning v2.0 was released, I got ready for the upgrade by playing around with the focus so that I could compare the difference after upgrading. I got my Fuji branded 4gb card that I keep just for firmware updates and reformatted it in the camera. I put an original Fuji battery, fresh from a full overnight charge, into the camera. I then put the downloaded file on the SD card (checking that the file size matched the download page) and placed it into the camera. After the ritual was complete and I started the update. I placed the camera on the desk to avoid pressing anything and watched the progress bar on the LCD move from right to left. But just after about quarter of the way through, the LCD went dark. It had never done this before, but I left it for a few minutes incase it was a new way updates worked. Nothing, Nada, Wala. I picked my X100 up and lightly half pressed the shutter button, expecting to see the camera coming out of sleep mode. The write lamp on the back blinked red and I knew something was wrong. I turned it off and then back on, but the same thing, nothing but the blink of a light on half pressing the shutter. My X100 was dead. This was an ex-X100…..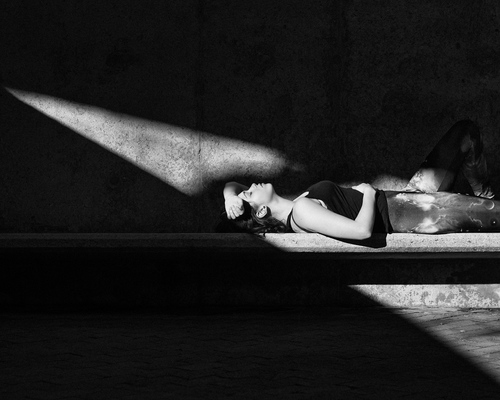 Street Photography. The Definitive Moment. I've been obsessed with the genre since I started shooting the small mirrorless Fuji X series.
I love street photography for many of the same reasons I initially loved landscape photography. It teaches me to see. Instead of seeing the amazing wonders of nature, it makes me see the wonders in people and towns around me. The human moments that transcend time. The shadows that interplay with architectural elements in certain light……
See more great pictures on rodneyboles.com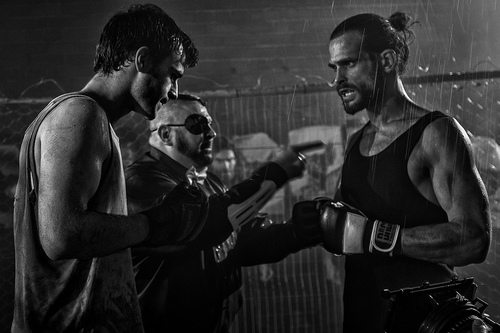 In December 2012 I received my first X100s, a pre-production camera and was tasked to capture some images of Northern Ireland in advance of the world launch in February. As a big Fujifilm X100 fan I was obviously excited to see how the latest release performed and boy did it perform!  I posted my first "Hands on the X100s" post in January and since then little camera has gone literally everywhere with me……

Conclusion:
The X100s is a powerhouse of portability and style. It is capable of capturing images that are sharp with magnetically appealing colour rendition and dynamic range. My X100s goes everywhere, it has captured plenty of images I would have missed  if I was reliant on having a digital SLR system packed. In a split second the camera is ready and capturing images whether it be live music, detailed long exposures, panoramas or just everyday documentary. I pack a second battery, the lens hood and the Lee system but rarely have I had to call on the second battery when on a day shoot. I love the X100s and after a year of shooting it still holds the same excitement it offered on day one. I can't recommend it enough.
See more pictures on www.flixelpix.com
For those of you that know my photography, you know I don't take a lot of pictures of people. But, I do take personal images, especially of my beautiful older daughter. Before I sold-off my Canon gear, my "go to" portrait lenses were the 85L or even the 135L. Those were amazing lenses, especially on a full frame 5D. But, shooting with them was not an intimate experience – I felt detached from my subject, not part of the action. I was far away using a big, intimidating tool. One of the things I love about the X-Pro1 is that it's small, unobtrusive, and non-intimidating. It lets me get close to my daughter and be more spontaneous with the images I make. And, that's why I like using the Optical Viewfinder (OVF) so much. It keeps me close and lets me frame images in a more natural way. I can see not only what's in the frame, but what's not in the frame – I feel part of what's happening. I see my daughter with my own eyes – not through an electronic interpretation of her. It's not artificial. It feels intimate and real. The OVF is definitely more difficult to use when it comes to nailing the focus point, particularly when I shoot wide open. But, it didn't take long before I became comfortable with the process. For me, the OVF is the only reason for me to stick with the X-Pro1…..
See more pictures on jeffseltzerphotography.com
The old barn is only a stone's throw from where I live. This morning we woke up to hoar frost and the trees and fields were covered in a thick layer of frost. I have used the old barn as a back drop for several photo shoots over the years so I was disappointed to find it almost completely caved in on itself this morning. Once I am sure a beautiful structure sitting there at the foot of the hills with a great view of the valley. I was ill prepared to shoot this morning as I had driven off without gloves and my toque. With finger numb I came away with a few frames. All images are captured with the Fujifilm X-Pro1 with the XF 35 1.4R lens….
See more pictures on mfoto.ca