Sample Images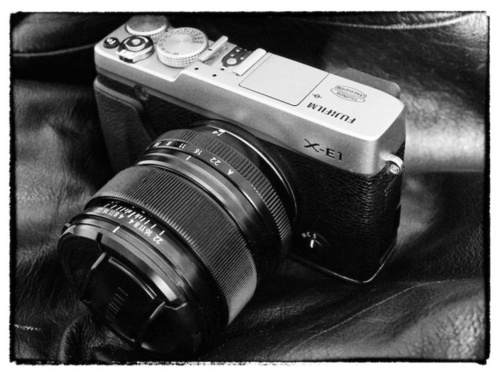 The Fuji XE-1 is one of the most interesting cameras I've ever had an opportunity to use, and it's also one that poses a serious conundrum to its intended audience: serious amateurs and open-minded professionals.  Thanks to Fuji USA, I had an opportunity to shoot with an XE-1, using both the 18-55 kit zoom lens, and one of Fuji's excellent X-mount prime lenses –the wide-angle 14mm (21mm full-frame equivalent) F 2.8 lens.  I took the camera with me on a trip overseas to Switzerland, and shot a wide range of subjects under a variety of lighting conditions, and I came away with impressions that despite the amount of time I used the camera, still haven't quite jelled; I feel as conflicted about the XE-1 as I've ever felt about a camera, and it points to a larger issue that has to do with where digital photography is now, and where it's going, both technically and philosophically. Let's get the basics out of the way first –this is one of the most sensibly designed, intelligently crafted and enjoyable to use cameras I've ever handled.  It's a beautiful camera –the truth is that the aesthetics of a camera are not just a matter of good looks; how a camera looks and how it handles have a lot to do with how you're oriented towards taking pictures, and the way in which a camera acts as a mediator between you and the world around you really is an important part of the equation.  It's not just a matter of technical specifications –yes, it's true that a really skilled photographer can take great pictures with any camera (within reason) but it's also true that just as with any craft, the quality of your tools makes a difference. On that level, the XE-1 delivers, and then some.  It's been described by many in the context of its immediate predecessor, the larger, more expensive X-Pro 1, which unlike the XE-1 has a costly hybrid optical-electronic viewfinder.  The two cameras share the same sensor –a 16 megapixel X-Trans CMOS sensor that uses an unconventional color filter system which is claimed by Fuji to allow better resolution than the color filter system used in most other digital cameras.  The omission of the hybrid viewfinder means that the XE-1 is smaller and less expensive than the X-Pro 1 while at the same time providing all the benefits of the same large X-Trans sensor, and access to exactly the same (terrific) X-mount lenses…..
See on www.forbes.com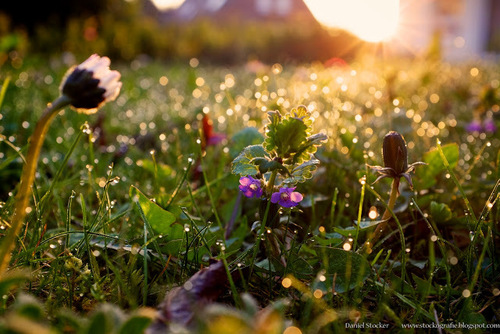 Wow, this year started off as the last one ended. With a big bang and the introduction of Fuji´s all brand new X100S. A lot has already been said about the X100S. Much faster than the X100. Yes the AF speed seemed to be the achilles heal of the X100. Well sometimes it was. But lets just get this right, I was never unhappy with the X100. This was the camera that taught me photography most of all. It gave me quick response of what I had done wright or wrong. Instead of wrong I´d rather say it tough me what I had done not quit so wright. Sometimes a quit not so wright can become a wonderful picture. Anyway, I was never unhappy with the AF performance either. Especially after the many firmware updates which the original X100 had received. And with the latest 1.3 the camera was more than just usable. The AF performance was quite good. It did struggle sometimes in low light conditions but in good light it was fast enough to even capture moving subjects. But it was slow with write speed and it did lock up after taking a shot. What I did not like was the missing Q menu which on my X-E1 is a blessing. Personally this is one of the main features I enjoy most on the X100S. Now what was my reason to switch to the X100S?
Pro:
AF Speed is even better and more than enough for what I use the camera for
Write speed to the card and the ability to use the camera whilst writing
Change of focus mode switch is welcome
MF is now near enough perfect. Split screen image is good but Focus peaking is a blessing.
Q Menu
Change in AF Select point to the scroll wheel is much better
New color filter array from the conventional Bayer patern to the X-Trans
Con:
Focus speed in low light conditions could be better but I am sure Fuji will provide us a Firmware update in the futur which will correct this.
Neutral
Burst in resolution from 12MP to 16MP. I couldn´t care more. Even 10 would be enough for me …..
See on stockografie.blogspot.de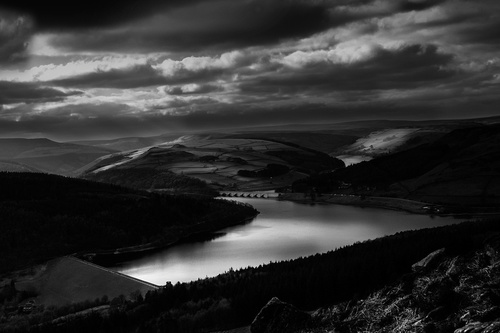 I was out climbing at Bamford Edge last weekend, and witnessed the most fantastic light over the landscape. The sun was behind some quite dramatic clouds. Every so often part of the hills would be lit almost with a giant spotlight. I shot several frames but wasn't happy, and then out came the flashlight again and lit the scene below. A black and white conversion created all the atmoshere I wanted. I have printed this as a 30 x 20 and the quality of the file from the xp1 is fantastic, the subtle rendering of the midtones above the bridge in the middle of the image is fantastic and shows every little nuance. God the Fuji X pro is a delightful machine.
See on www.thebigpicturegallery.com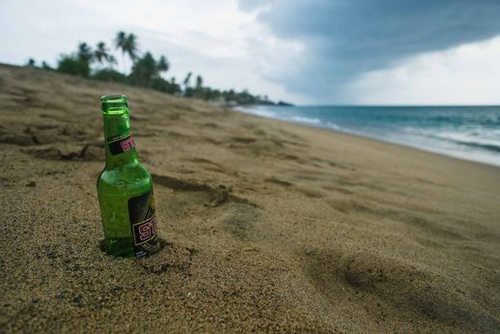 When I told people I was going to Trinidad, a few of them asked me, "what about Tobago?" Of course, my friends and I always planned on visiting both islands during our trip, but "Trinidad & Tobago" is simply too long a name for any country to have, and I'm too lazy to say the whole thing every time I refer to the place. Plus, all I got was one stamp on my passport! I decided to split this series in two mainly because I didn't want it to be too long, but it's just as well. Although the two islands  do have some things in common, overall, they are markedly different. Trinidad is much bigger; it's more like a country, with several grimy urban areas. Tobago is a lot smaller and it caters more to tourists. In fact some of the people we met there, didn't even bother to visit Trinidad. Their loss. We rented a car at the airport from a local business owner whose picture I sincerely regret not taking. He was a big guy who told us not to worry about big companies run by white people, and we were happy to give him our business. We ended up with an old Nissan, a real hoopty… but a solid one that never broke down on us. I waited at the above location as my friends sorted the hotel room. We all ate lunch at said location – chicken, rice, beans, and a local dish called callaloo. We had left Trinidad at noon, and we finally got settled a little past 3pm. The hotel was right on the beach. The only problem is it was a ridiculously long walk from the lobby/car, and there was a wire right in front of our balcony spoling the view. Things could have been much worse. As soon as we got to the beach we were accosted by a local dred trying to peddle his wares… I'm not sure if he actually made them or if that even matters. If any of us had been alone, we probably would have shooed him away, but we ended up talking to AUF for a while. Sure enough, like some typical tourists, all three of us now have a bamboo incense holder with his name engraved on it. Ha! He was not the only person we met on the beach that afternoon. Roger – the other dred pictured below – seemed more reasonable, and he wasn't trying to sell anything special. The big kid on the other hand was all about trying to take us on some fishing expedition. Of course, he failed, repeatedly. There were more… some cool, others not…..

See on blog.karimhaddad.com
Avere tre giorni di tempo per organizzare e realizzare un test di un obiettivo non è esattamente il sogno di chiunque debba scrivere una recensione. L'idea di essere il primo a poterlo fare però rischiava di essere una tentazione irresistibile e così è stato. Il nuovo Fujinon XF-14 Super EBC è arrivato in redazione giovedì sera, mentre a Milano il tempo cominciava a volgere al brutto, complicando ulteriormente le cose nella pianificazione dei test da compiere entro lunedì mattina, data di riconsegna del nuovo obiettivo. Tolto dalla sua confezione il 14mm ha fatto subito una buona impressione "fisica". Corpo metallico dall'aspetto solido, generoso paraluce e un fermo per la ghiera della messa a fuoco tanto utile quanto ben congegnato. La ghiera che regola il diaframma, invece, è sembrata subito piuttosto lasca e troppo sensibile così come peraltro ci era stato detto dai responsabili Fujifilm al momento dell'invio, spiegando che si trattava di un "difetto" dei primi sample disponibili per i test. Dopo aver passato un po' di tempo a soppesare fisicamente l'XF-14 ho deciso di cominciare dalle odiate foto di "gattini" e simili che tanto spopolano su FB e Flickr e che personalmente tollero poco. Questa specie di contrappasso era però inevitabile: tutto sommato la pelliccia della più piccola dei miei tre mici sarebbe stato un buon banco di prova per capire le doti del nuovo obiettivo almeno quanto a definizione e capacità di restituire i particolari anche più piccoli. Più o meno all'ora del tramonto ho così scattato una serie di ritratti a distanza piuttosto ravvicinata e variando sia diaframma che ISO, operando sempre in priorità di apertura. Le immagini analizzate successivamente hanno fornito un primo riscontro positivo. Come si vede facilmente ingrandendo l'immagine in scala 1:1, il Fujinon 14mm ha garantito un'ottima definizione di tutti i dettagli anche dei più piccoli, come per esempio il riflesso delle ciglia all'interno dell'iride o la trama della pelliccia in tutte le sue sfumature. Al centro l'immagine è perfetta e solo allontanandosi verso le zone più periferiche dell'inquadratura si può trovare una lieve perdita di dettaglio, cui però non corrisponde una caduta di luce. La distorsione prospettica è quella tipica di una lunghezza focale così corta ma non è eccessiva e, gestendo bene l'inquadratura, le linee curve sono quasi invisibili. Per riuscirci, se non si ha un treppiede a disposizione, meglio affidarsi alla "bolla digitale" della X-Pro 1 usata per il test…..
See on fotoup.net
Quella che state per leggere è la sintesi di una prova talmente lunga da essere stata suddivisa in due sessioni distinte. La prima, svoltasi nella tarda primavera scorsa ci ha permesso di effettuare una serie di test di studio standard, la valutazione sul corpo macchina e sulla sua ergonomia, ma anche di mettere alla prova la X-Pro 1 su una serie di lavori come un matrimonio, alcuni fotoreport di una serie di eventi, dei ritratti editoriali e più di una sessione di fotografia per così dire street (una piccola selezione di queste immagini è contenuta nella gallery di questo articolo). E' in questa fase che ci siamo fatti una prima idea precisa della natura dell'ammiraglia mirrorless targata Fujifilm, una macchina nata con l'ambizione di sifdare le reflex, perfino nel mercato professionale, proponendosi come alternativa più leggera e meno ingombrante ma capace della medesima qualità, delle eredi digitali del formato 35mm. In questa prima parte di prova abbiamo valutato tutte le funzioni della macchina, dalla sua facilità d'uso a quella dei suoi menu di gestione, passando per tutte le opzioni messe a disposizione come per esempio la doppia esposizione e i preset derivati direttamente da alcune delle pellicole più famose prodotte da Fujifilm come Provia e Velvia. Visto il look retrò in questa prima fase ci siamo inoltre concentrati sulle immagini in bianco e nero con il duplice obiettivo di verificare le prestazioni di una delle caratteristiche peculiari dell'innovativo sensore della X-Pro 1. In questi test sono stati valutati in ugual misura sia i file JPG prodotti con i diversi preset BN, sia i file RAW per analizzare la qualità del file e la sua capacità di resistere agli stress della postpruzione. Ciò che restava da capire era se, al di là di intenzioni e dichiarazioni marketing, la X-Pro 1 potesse davvero competere "sul campo" come una fotocamera professionale. Per questo, d'accordo con Fujifilm Italia, abbiamo programmato un secondo test, ben più impegnativo e della durata di un mese, periodo in cui la piccola Fujifilm è stata scarrozzata su e giù per gli altopiani turchi in compagnia dell'equipaggiamento reflex d'ordinanza, con l'obiettivo di documentare una serie di siti di interesse archeologico, paesaggistico e artistico, come le valli della Cappadocia e i resti di Efeso, Hierapolis e Aphrodisia…..
See more pictures on fotoup.net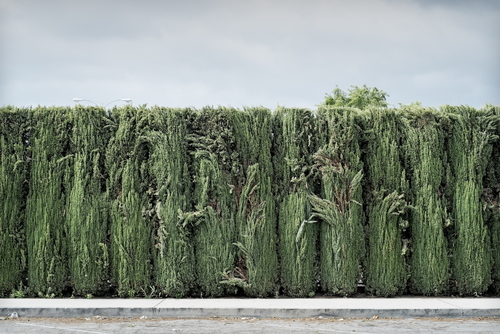 I'm starting a collection of "Outtakes." These are images that I like, but don't seem to fit an existing portfolio. I don't want them to go unnoticed, though. Fuji X-pro1.
See on jeffseltzerphotography.com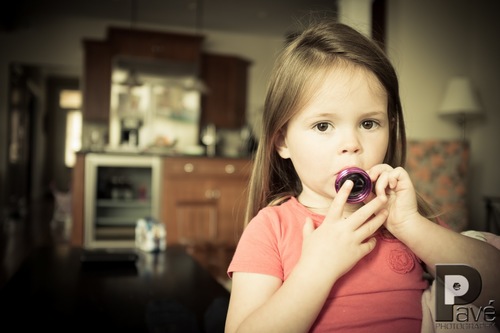 Last year I completed a 365 Project and as part of that process I carried my large DSLR everywhere I went.  After my project completed I took a few weeks off from carrying a camera around.  Lately though I have missed some photo opportunities and I also have a interest in getting more involved in street photography.  So I started researching and reading reviews of cameras and landed on a Fujifilm X100s, which is the recently updated version of the X100.
Last Friday the camera arrived and I have been taking photos here and there trying out different settings and getting used to a rangefinder camera.  Well, my early thoughts are this is exactly what I wanted and is serving this purpose well.  I have an extremely portable and stealth camera that can produce high quality images.  Plus the retro style of this camera is beautifully designed.  The images above are a few samples and I am sure I will be posting many more as time goes on, especially now that I am carrying a camera everyday again.
See more pictures on www.theyellowbelt.com
Zeiss hat uns die Möglichkeit gegeben, die neuen Zeiss Touit Objektive für Fuji X und Sony NEX live auszuprobieren. Die gezeigten Motive wurden uns im Rahmen eines Fotospaziergangs durch München präsentiert, alle Bilder sind OOC JPEGs aus einer Fuji X-Pro 1. Zu einigen Bildern habe ich unbearbeitete 100% Crops angehängt.
Eventuelle Fehlbelichtungen und gestalterische Mängel sind bitte mir anzulasten und nicht den Objektiven ;)
Vom Handling und der Wertigkeit der Objektive sind es richtige Sahnestückchen, die auf jeden Fall ihre Fan-Gemeinde finden werden!
See more pictures on www.systemkamera-forum.de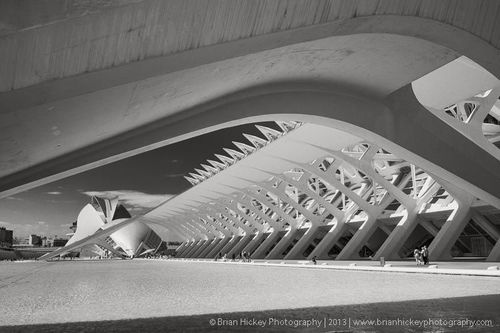 The City of Arts & Sciences (Ciudad de las Artes y las Ciencias) in Valencia is quite simply a photographer's dream location. Designed by Santiago Calatrava and Félix Candela and situated at one end of the dried riverbed of the Turia these futuristic buildings are to my mind, some of the most innovative structures in modern Spain today. Ironically, and to a very large extent, the City of Arts & Sciences has also contributed to the Valencia region's bankrupt finances and is now viewed somewhat as a white elephant. Nevertheless I'm glad that it exists. In many ways any half decent photographer wouldn't  fail to get  an interesting image from these fantastic buildings. Every time you visit you'll see new shapes and compositions which change constantly depending on the direction and quality of the light. The River Turia itself , which circumnavigates the old part of the city, has been transformed into a wonderful park where the locals can take bike rides, where families set-up vast picnics at weekends, where lovers smooch in the shade of the trees and where skateboarders can enjoy a state-of-the-art rink. It's a wonderful place to visit and I would recommend it to anyone who visits the city of Valencia.
(All images taken on the Fuji X-E1 with Fuji 18-55mm lens.)
See more pictures www.brianhickeyphotography.com