Sample Images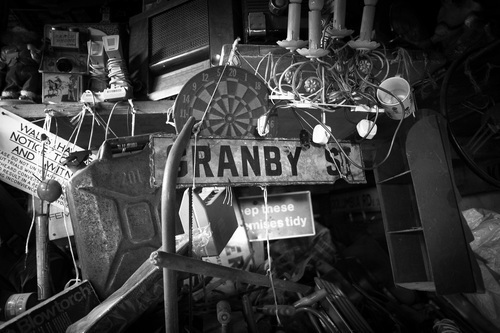 While strolling around  Brick Lane I came across THE SECOND HAND STORE in 14 Bacon Street. TY, the owner for 30 years, invited me taking a look inside.   Honestly the store didn't look very inspiring from outside, but inside it was like a journey through the last century.  All this bits and pieces, vintage stuff, industrials, furniture, records, radios etc…  It is a huge mess, but I absolutely enjoyed my visit and can recommend all of you taking a look inside…and who knows, maybe you'll find little treasure…..
See more pictures on nicolestruppert.com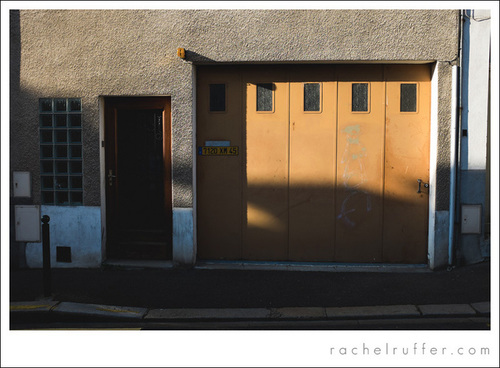 I spent three days walking around this town. Falling in love with every street, every building, all of it. Orleans (pronounced 'or-lee-own') is a small city south of Paris, and for three days while the Mister worked, I wandered around, exploring and shopping, getting lost down side streets, immersing myself in French culture. This place captured my heart. It was everything I dreamed Europe would look like and more…..
See more pictures on www.rachelrufferblog.com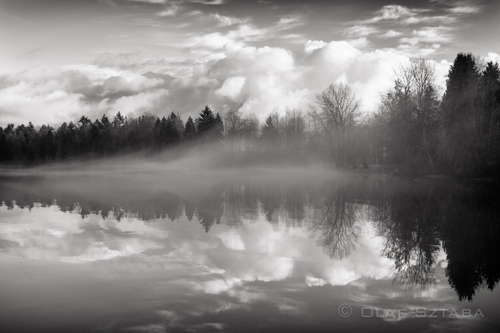 December in Vancouver is usually marked by wet, rainy weather that drags on for weeks. So last Sunday when we got a tip that the sun might appear for a few hours we were eager to grab this rare opportunity. When we left the house it was still raining but I grabbed my Fuji X100S anyway. As soon as we arrived at Port Moody Rocky Point Park, the weather started to improve. The clouds were breaking up, giving way to the first rays of sunshine. At the same time and very unusually for the time of day, random patches of fog blanketed some areas of the park. What a great opportunity! We took some family and landscape shots – all with the Fuji X100S. When we got home, I started looking at the images and it dawned on me that three years after the debut of the Fuji X100/S camera, it's still the one I enjoy using the most. It is still the camera I grab when I leave the house. It is still the camera that works with me unlike any other camera on the market (see our full review here). It's not that I haven't tried others. For a few days, I brought home the Ricoh GR. Sure it has very good image quality and a great lens but its plastic feel and lack of a viewfinder and dedicated knobs made me long for the Fuji X100S. Then there was the Nikon Coolpix A – a total non-starter for so many reasons I am not going to waste your time. Most recently, I tried an FF Sony with its 35 mm Zeiss lens. Sure, it had great image quality but somehow felt dry and uninspiring (and expensive)….
See more pictures on olafphotoblog.com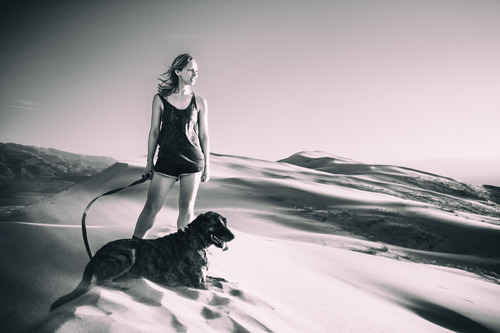 I used the Fujifilm X-E1 for 9 months as a lightweight alternative to my Canon EOS 6D. As the saying goes, the best camera you have is the one you have with you and sometimes a large DSLR is less appealing when you're on the go. The X-E1 was my sole camera for hikes through Death Valley, Big Sur, Mojave National Preserve, and a two week trip to Vietnam. I took a total of 10,451 photographs with my X-E1 for an average of about 40 photographs per day for 9 months. (I can thank my intervalometer for those numbers). Most of those 10,000 photographs were taken with one lens: the Fujinon XF 18mm f/2.0 R. The 18mm prime was the only autofocus Fuji lens that I ever used with the camera and despite being regarded as the "least good" of the XF lenses, it makes some great photos (I also used the cheap Rokinon 8mm f/2.8 Fisheye on occasion). I can honestly say that I love many of the photographs that I took with the X-E1 over the last 9 months and they directly rival (and in some areas exceed) the quality of my 6D…..
See more pictures on www.lonelyspeck.com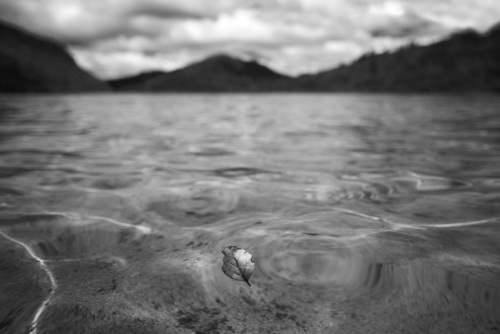 You may have noticed I had a break from writing blog posts and street portraiture (I think it has been almost two weeks since my last piece went online). With x-mas approaching so quickly and the new year looming my energy levels are officially at an all time low (I imagine I am not the only one feeling this way at the moment), so in a desperate need of a little get away we hit the road driving. 7hrs from home, after driving along gravel roads, barely escaping death defying drops, surprise football sized road boulders and live stock running wild, we arrived at close to midnight at Lake Waikaremoana with five friends to conquer another one of New Zealand's great walks. A three day trip heading into the hills reaching 1100m above sea level, and then descending down following the lakes edge for the last two days, battling sandfly armies. For this trip I threw my trusty XPRO1 and favourite X series lenses in my pack (14mm, 35mm, 60mm Macro) and hit the trails expecting very little. When walking through the forest from sunrise to sunset the majority of the day suffers from poor lighting, which most often governs the quality of images one can produce. But if you keep your eyes peeled amongst the chaos there are always brief opportunities if you are quick. I do not have alot to write on the experience as these trips are my way of switching off. When the most important thing for three days is just placing one foot after another, all modern day stresses leave your mind and refresh the senses. So I will let a few of my favourite images from the journey do the rest of the talking for me…..
See more pictures on www.bokeh-monster.com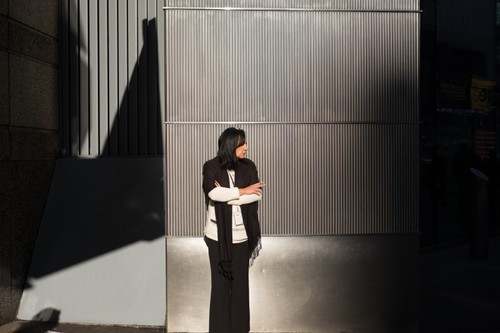 ….Final Thoughts
There are two reasons I grew to love the XE2 and why I'm likely to be placing an order for my own when I hand back the review model. First, the image quality is phenomenal. Yes, part of that is the camera body, and part of that is the glass but Fuji has done a great job of working it's lenses and bodies together to produce outstanding results. I tested the XE2 with three Fuji primes (the 18mm, 23mm and 35mm), and the quality of glass of each is fantastic. If you're looking for a light, discreet camera with some great glass to carry around for travel, street or just everyday shooting, the XE2 will tick all of those boxes perfectly and the image quality won't let you down. The images you get from this thing are great, and while it's not "cheap", for the price of the body and some nice fast lenses, it feels like great value. Secondly, and almost more importantly, the camera just lets me capture the moments I want and is a lot of fun to use. A 5D and a bunch of L glass helps me do my job but it's not particularly small, light and "fun" to carry about all day and use candidly. The Fuji on the other hand is so small and light, it's almost impossible to have an excuse not to bring it out with you. People really seem to notice you less with a small camera like the XE2……
See on fstoppers.com
After some time with family and friends here, I have headed out on my own, just me, my motorcycle and my cameras. After much deliberation I decided to head south first, this means a couple of things.. 1. its heading into summer here so I'm not going to be freezing my a$$ off the whole time and 2. TORRES DEL PAINE or known best to some as Patagonia up first. Now when I say first, it's gonna take me awhile to get there, it's almost 2500Km away from me still, but I feel I will be taking the most scenic route there. Buying my motorcycle in Concepcion and riding to my cousins house in Los Angeles (not the one with the big HOLLYWOOD sign * that i once climbed *) and right now I'm in a city called Temuco. While in Los Angeles I went on a small adventure to a National Park. Laguna del Laja. Approaching the park the scenery was amazing, just a straight road heading towards a snow patched volcano. The park started out with huge gorges with green forest and an in season wild yellow flower, once in the park a mere 10min drive on the gravel road the sights changed drastically! It was turning into this black volcanic scape the trees were gone as were the flowers, it was just black everything…..
See more pictures on www.michaelmcqueen.com.au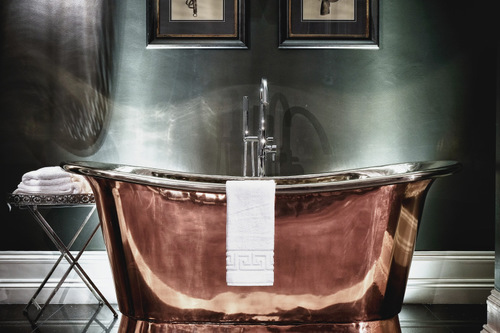 I have been rather busy over the last few days shooting Paddocks House. The second new boutique in the House collection chain. Having had the pleasure of shooting the fist hotel I was very pleased to be invited back to shoot the second hotel. The trusty Fuji X-E1 and the X100 combination worked a teat again. I use the 18-55 on the X-E1 for the wide shots and the X100 for the details and macro. Sometimes I will put the 35mm f/1.4 on the X-e1 if I need.. For me the details shots are undoubtedly my favourite for a shoot of this type. However this time round I have taken some time out and continued to push the boundaries of HDR abilities for my own work. I hope you enjoy them as much as I have had spending 2 days creating them…..
See on simonpeckham.wordpress.com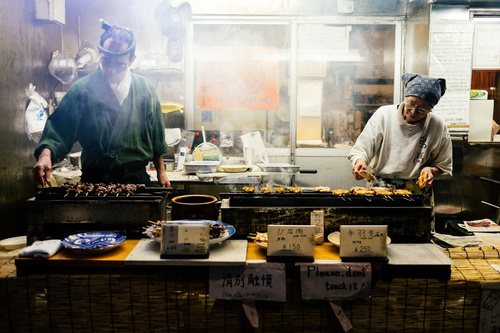 Just finished uploading the images to my portfolio from my first visit to Tokyo. Such an amazing city! This time i only brought the X-E2 and the following lenses 14mm, 23mm, 35 and 55-200mm. Compared to my X-Pro1 i would say that the much improved EVF and the faster AF were the main things i noticed in real life shooting. I did shoot at high ISO:s a lot (3200-6400) I really like organic feel of the noise the x-trans sensor produces, very filmlike. All the images are processed in Lightroom 5.3 with VSCO presets…..
See more pictures on www.ishoot.se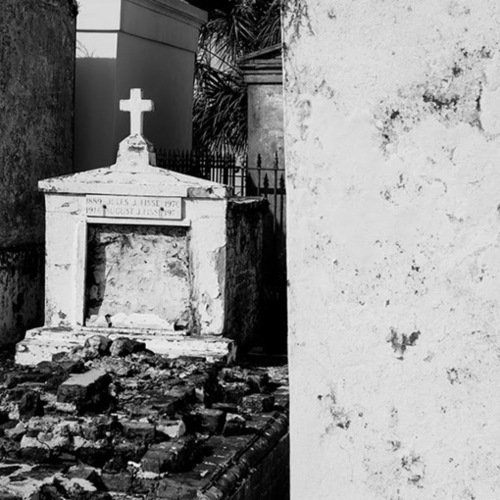 I am in New Orleans attending PhotoNOLA, the annual festival of photography that is held here. Having arrived a day early I did a mini tour of the city —  with my camera of course.  The sky below is the first subject to greet me on my taxi ride from the airport. Underexposing it gave the dark, ominous look, and a good start to a side tour I did to a famous New Orleans cemetery. All the photos below were taken with the Fuji X-E2 and 18-55mm zoom…….