Sample Images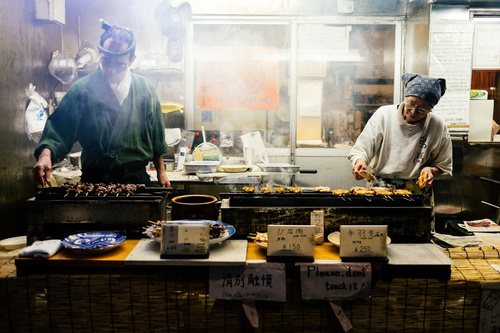 Just finished uploading the images to my portfolio from my first visit to Tokyo. Such an amazing city! This time i only brought the X-E2 and the following lenses 14mm, 23mm, 35 and 55-200mm. Compared to my X-Pro1 i would say that the much improved EVF and the faster AF were the main things i noticed in real life shooting. I did shoot at high ISO:s a lot (3200-6400) I really like organic feel of the noise the x-trans sensor produces, very filmlike. All the images are processed in Lightroom 5.3 with VSCO presets…..
See more pictures on www.ishoot.se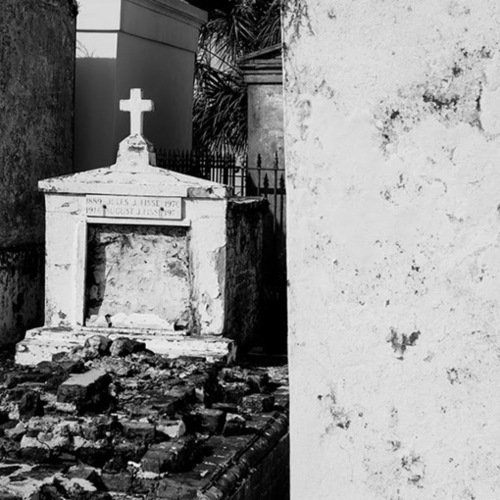 I am in New Orleans attending PhotoNOLA, the annual festival of photography that is held here. Having arrived a day early I did a mini tour of the city —  with my camera of course.  The sky below is the first subject to greet me on my taxi ride from the airport. Underexposing it gave the dark, ominous look, and a good start to a side tour I did to a famous New Orleans cemetery. All the photos below were taken with the Fuji X-E2 and 18-55mm zoom…….
Seeing as this is the third morning in the row that I've woken up at 3am, it's safe to say that I'm still on Paris time. Speaking of Paris, what a beautiful city, eleven days and I feel like we only scratched the surface. Of all the cities I've visited, Paris is definitely the most photogenic. Funny thing is I feel like I hit a wall sometime during our trip, the photographic wall. The one that makes me want to put down the camera. The one that has made it hard for me to look at my images from the trip. And the one that has kept me from posting anything on the blog. It happens every year, so I know it'll pass. Only a matter of time. Luckily, I did some editing in Paris so here are a few random images from our visit…..
See on stephenip.com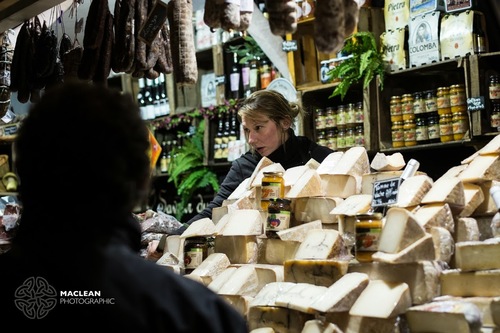 On the Champs Elysee towards the Place de la Concorde is the location for the annual Christmas market.  The stalls line each side of the avenue along with food vendors and a fun fair.  The whole area is lit by thousands upon thousands of Christmas lights, with festive music playing over the speakers along the Champs Elysee; the whole scene is very Christmassy…..
See on macleancomms.blogspot.de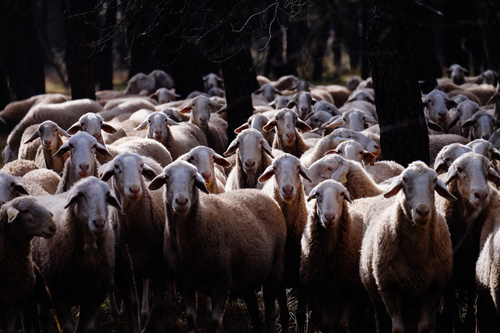 … In an inland Finisterre (end of the earth).
Ramiro (Valladolid, Spain), an inland Finisterre, as Rubén likes to call this little corner of inner Spain. He's chosen this land to settle, to be where Quesería Granja Cantagrullas was to be founded. ¿who is this Rubén? He is a cheesemaker, but not an ordinary one. He masters his job. I've come here with a group of fellow photography enthusiast like me, in a visit organized by Piensa en Foto to know Granja Cantagrullasproject: a life project. Why do I say it's not that easy to find someone like him? Not because in just two years he's started from scratch a project that has led him to be one of the most renowned cheese makers in Spain. It's not because he used to be working for UN (advisor in development projects) with no previous experience in anything related to cheese making at all. Not because, now that many Spanish young people are leaving our country in their quest for a future far from our unemployment huge figures, he's decided to settle in a small corner of the inner lands of Spain. No, I don't even say so cause he's developed his mastery making cheeses working with methods far from the tradition in this part of Spain. Granja Cantagrullas produces cheese with raw sheep's milk with a concept wich is far from the pressed paste cheeses produced in Castile (the region of Spain where Cantagrullas is). The qualities that make Rubén so special are his honesty, his self-confidence, his illusion and passion. And that is infectious…….
See more pictures on www.rafagarciaphoto.com
Today it arrived! My new/old Minolta SRT101 with Minolta MC-rokkor 35mm f/2.8 and 55mm f/1.7. The fear was gone… All the gear was in excellent condition! Check it out. I mounted both the 35mm and 55mm and did some quick testing. Both lenses are a joy to use and the focus ring is very smooth. The build quality is excellent and I'm more than happy…..
I live in a part of the country which I can love and hate. In winter it can be so brown, with  fields of burnt bushes and grass, it can certainly bring you down. Now with winter over 3 months past, and spring just coming to an end, things are starting to look up. We have a few nice parks in the Jo'burg area, which is where we decided to spend our Sunday afternoon. This one you have to pay to go in, as it is the beautiful botanical gardens, Walter Sisulu. We take our usual picnic gear and head off. It's a strange, cloudy day, with threats of rain on the way we wonder if it is worth paying to go in, only to be rushed out by the dark clouds and some drizzle. We brave it with the hope of a couple hours of trees and birds. Once we've settled down and are ready to just lie down and take in the area, I instead grab my camera and think: 'Let's see if I can get some nice images in a 10-20 meter radius.' This low-cut trunk at a close distance caught my eye, and I wander towards it to take the shot, I go low to shoot and the colours just pop out and scream at me. It hit me; I have found my subjects! …..
See on www.neillsoden.co.za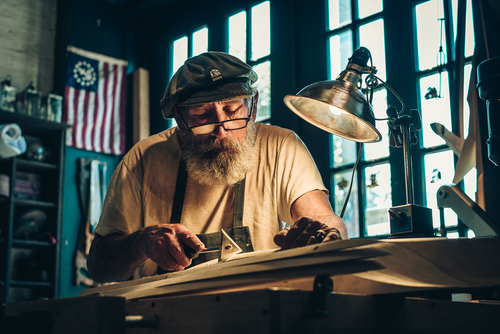 Walking down Fell's Point in Baltimore (USA), I stumbled upon this extraordinary man smoking a cigarette outside of The Preservation Society & Fell's Point Visitor Center which was closed down for the day. After exchanging a few words he offered me to step in to discover and share thoughts about a passion he has been pursuing since turning 9 years old. For the last 51 years, Mr. Jim has been building ship models as a selftaught. As a Vermont native, there is no doubt that wood carving has always been in his very own blood. Never short of fascinating stories, he kept telling me about his personal life experiences and long years serving in the US Marine Corps. At some point he got lucky enough not to land on the Vietnamese coast as his battle ship withdrew from its mission at the very last moment. The war had just ended. As Mr. Jim was working on a boat replica ordered by a famous historian, his sailor stories and life philosophy brought an almost mystical atmosphere to the room……
See more pictures on francoismarclay.squarespace.com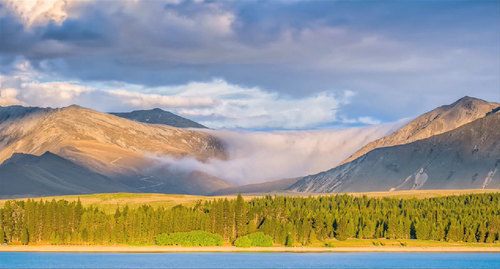 Now that I've returned the new Fujifilm X-E2 camera to Fujifilm Middle East, I found the time to make a 2 min slideshow of some of the best images shot with this amazing new mirror-less camera! Please click on the image (video) below and make sure you watch it on the 1080p highest resolution…..
See on bjornmoerman.blogspot.ae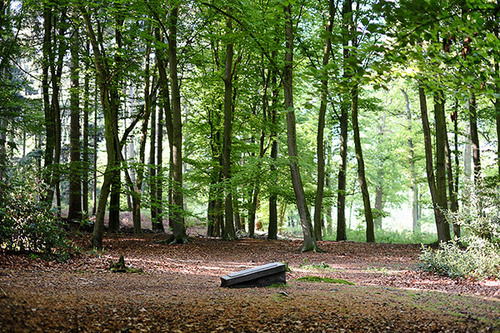 I had been to this location a few times before, 'Landgoed Zegenwerp'. A rather small but impressive forrest on an old estate with tall beech trees just across the river De Dommel but within a kilometer from my house. I knew there should be a grave somewhere on the estate, I'd never seen it but had read about it in a magazine. So one day I decided to look for it. And I found it, just a few meters from where I had been photographing many times before. The grave of a small child from one of the owners in the nineteenth century: baron Willem Arnold Alting Lamoraal van Geusau and his wife Sybilla Hendrina Wilhelmina. And just when I discovered the grave, the sun began to shine and light started pouring into the forrest giving me a magnificent view. I just stood there. Stood there and enjoyed the moment…..
See on robertpaul.exposure.so