Sample Images


An intimate portrait of northern India captured on a Fuji x pro 1 at 6fps because it helped to capture India's chaotic and bustling atmosphere. So much of what you see while travelling in India is astonishing and often quite bizarre. This is only because it's being seen from a western perspective; the locals don't see it in the same way at all, because it's life as they know it. The aim of the video was to play on the sense of the 'unexpected' by slipping in short flashes of surreal footage: quirky objects and actions so the viewer is momentarily confused with what is real and what is fake….
See on vimeo.com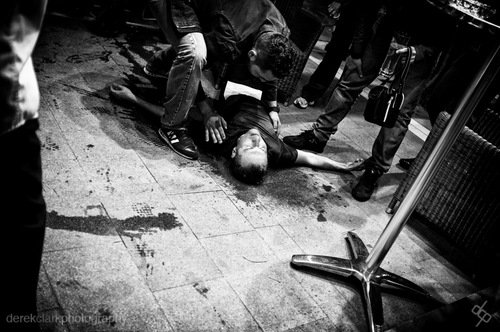 The release of firmware 2.0 for the X100 was a very welcome present from Fuji that a lot of people thought wouldn't happen. They've replaced the X100 for the X100s, so why would they update an older model and give it a bit of what entices people to upgrade. Because they're Fuji, that's why. So on the morning v2.0 was released, I got ready for the upgrade by playing around with the focus so that I could compare the difference after upgrading. I got my Fuji branded 4gb card that I keep just for firmware updates and reformatted it in the camera. I put an original Fuji battery, fresh from a full overnight charge, into the camera. I then put the downloaded file on the SD card (checking that the file size matched the download page) and placed it into the camera. After the ritual was complete and I started the update. I placed the camera on the desk to avoid pressing anything and watched the progress bar on the LCD move from right to left. But just after about quarter of the way through, the LCD went dark. It had never done this before, but I left it for a few minutes incase it was a new way updates worked. Nothing, Nada, Wala. I picked my X100 up and lightly half pressed the shutter button, expecting to see the camera coming out of sleep mode. The write lamp on the back blinked red and I knew something was wrong. I turned it off and then back on, but the same thing, nothing but the blink of a light on half pressing the shutter. My X100 was dead. This was an ex-X100…..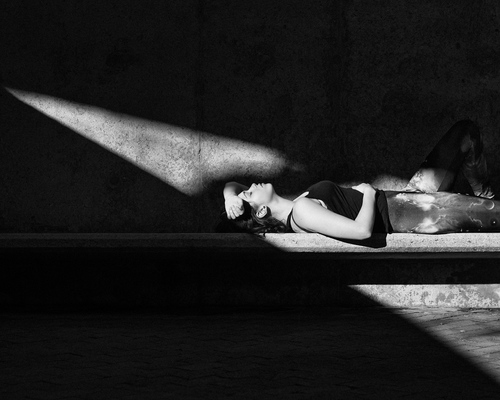 Street Photography. The Definitive Moment. I've been obsessed with the genre since I started shooting the small mirrorless Fuji X series.
I love street photography for many of the same reasons I initially loved landscape photography. It teaches me to see. Instead of seeing the amazing wonders of nature, it makes me see the wonders in people and towns around me. The human moments that transcend time. The shadows that interplay with architectural elements in certain light……
See more great pictures on rodneyboles.com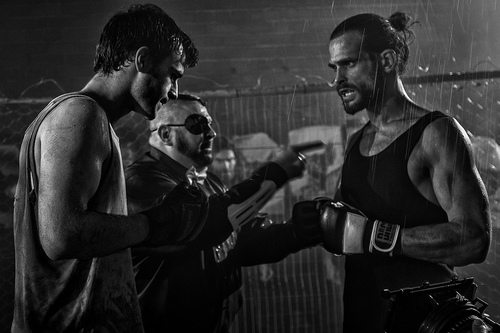 In December 2012 I received my first X100s, a pre-production camera and was tasked to capture some images of Northern Ireland in advance of the world launch in February. As a big Fujifilm X100 fan I was obviously excited to see how the latest release performed and boy did it perform!  I posted my first "Hands on the X100s" post in January and since then little camera has gone literally everywhere with me……

Conclusion:
The X100s is a powerhouse of portability and style. It is capable of capturing images that are sharp with magnetically appealing colour rendition and dynamic range. My X100s goes everywhere, it has captured plenty of images I would have missed  if I was reliant on having a digital SLR system packed. In a split second the camera is ready and capturing images whether it be live music, detailed long exposures, panoramas or just everyday documentary. I pack a second battery, the lens hood and the Lee system but rarely have I had to call on the second battery when on a day shoot. I love the X100s and after a year of shooting it still holds the same excitement it offered on day one. I can't recommend it enough.
See more pictures on www.flixelpix.com
For those of you that know my photography, you know I don't take a lot of pictures of people. But, I do take personal images, especially of my beautiful older daughter. Before I sold-off my Canon gear, my "go to" portrait lenses were the 85L or even the 135L. Those were amazing lenses, especially on a full frame 5D. But, shooting with them was not an intimate experience – I felt detached from my subject, not part of the action. I was far away using a big, intimidating tool. One of the things I love about the X-Pro1 is that it's small, unobtrusive, and non-intimidating. It lets me get close to my daughter and be more spontaneous with the images I make. And, that's why I like using the Optical Viewfinder (OVF) so much. It keeps me close and lets me frame images in a more natural way. I can see not only what's in the frame, but what's not in the frame – I feel part of what's happening. I see my daughter with my own eyes – not through an electronic interpretation of her. It's not artificial. It feels intimate and real. The OVF is definitely more difficult to use when it comes to nailing the focus point, particularly when I shoot wide open. But, it didn't take long before I became comfortable with the process. For me, the OVF is the only reason for me to stick with the X-Pro1…..
See more pictures on jeffseltzerphotography.com
The old barn is only a stone's throw from where I live. This morning we woke up to hoar frost and the trees and fields were covered in a thick layer of frost. I have used the old barn as a back drop for several photo shoots over the years so I was disappointed to find it almost completely caved in on itself this morning. Once I am sure a beautiful structure sitting there at the foot of the hills with a great view of the valley. I was ill prepared to shoot this morning as I had driven off without gloves and my toque. With finger numb I came away with a few frames. All images are captured with the Fujifilm X-Pro1 with the XF 35 1.4R lens….
See more pictures on mfoto.ca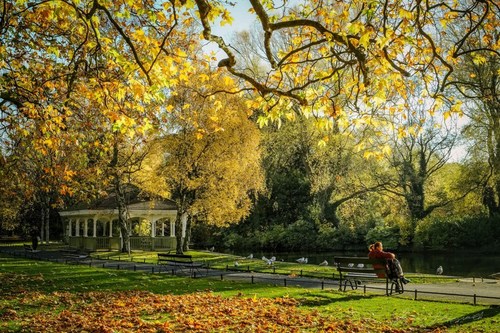 We've been blessed with some spectacular colour this Autumn here in Ireland. Apparently, according to the news, the weather conditions were just right that the colour of the trees here rivalled that of those in New England. Certainly where I live the colours have been amazing. I've been keeping a good photographic document of the progress of my favourite season as it affected one of my favourite parks in the city, and I'm working on making this into a book. However, as the final days of fall give way to winter, the foliage has one last gasp of spectacular colour, and I did my best to capture its grandeur. The following photos were all captured with my little Fuji XE-1 and the 18-55mm lens. I've been pretty skeptical of this lens in the past, but as I've recently discovered, processing your images in Iridient Developer (or Capture one or Photo Ninja apparently) can have a pretty big effect, I decided to give the lens another chance. I was not disappointed, and I'm completely re-evaluating my opinion of it. Technicalities aside, the Fuji's ability to capture colour and the vibrance, made it a perfect choice to chronicle the beauty of the Autumn leaves . I've tweaked these a bit in both Iridient Developer and then further in Lightroom, but I haven't altered the spirit of the images…..
See more pictures on blog.thomasfitzgeraldphotography.com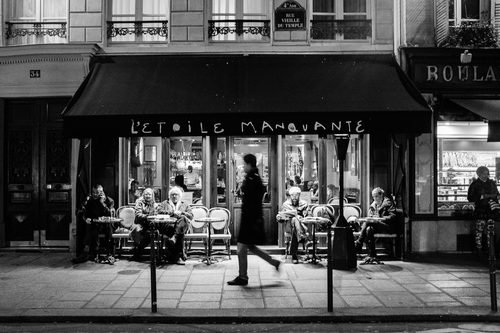 We're a few days into my first visit to Paris and I must admit that I've been a bit overwhelmed photographically thus far. Everything about this iconic city, from the Eiffel Tower to the cafe-lined streets is truly photogenic. As I finally begin to edit my images from the past few days, I'm finding that I prefer many of them in black & white. It's not so much that they look better in black & white, but rather that they just feel right that way….
See more pictures on stephenip.com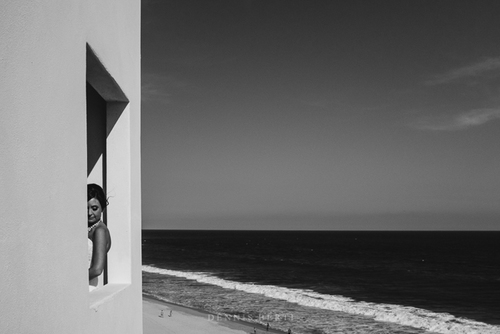 People ask me which are my goals as a wedding photographer? Or what am I expecting from the photographs i take? Everyone has a different approach talking about the direction of their own jobs or the way they just work with their clients. Well, in my case my highest priority is to make my brides very happy. Because is also what makes me happy. First of all is to exceeded their expectations when they gave me the huge responsibility to shoot one of the most important days on their life, they are trusting me. Plus the fact they choose me between many other great photographers, I can't ask for more. but there is also  the deep pleasure to take pictures just for to take it. The joy to click the shutter and feeling very good about it, grateful to have one of the best job in the world. But I really believe this happiness/pleasure/joy could be shared with other friends photographers too. Shooting a wedding for me is always a pleasure and I'm always excited, but in a raw world this is just a job (a great job). What about when a colleague ask you for some help or just for kindness to share an experience with him without any compensation? Until today I did it a few times and I will do it again, because feels nice to create something without commitments and overall doing what i love most: Photography! There is not nothing better than shoot just for fun, having the time to experiment new stuffs, techniques, ideas etc, or in my case trying the new camera: the Fujifilm x100s….
See more great images on dennisberti.com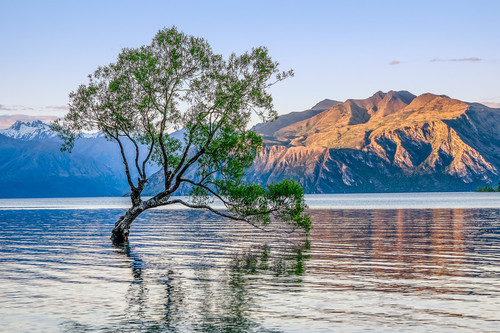 Yesterday I returned from an exciting 2 week photo-adventure to the South island of New Zealand. Like on my earlier photo-flying trips, they are generally a combination of traveling by car and partly by light aircraft. Typically we rent a single engine aircraft for part of the trip, flown by my wife, while I'm responsible for the aerial photography part. Even though, I've been mainly shooting with Pro Nikon DSLR gear over the last 8 years, I have recently developed a strong passion in using a mirror-less Fujifilm X-E1 camera as my standard travel companion for my shorter trips. To take it a step further, this trip would be the first one where I would leave the heavy Nikon DSLR and lenses home. Not an easy decision, but definitively an interesting challenge! ust before leaving for "Down under", FujiFilm Middle East gave me a pre-production Fujifilm X-E2, to field test during the two week trip. Beside these two X series Fuji's, my camera bag also held the following XF Fujinon lenses; 14mm, 27mm, 18-55mm and 55-200mm. For a detailed list of what exactly was in my camera bag, click here. Please be advised that I'm in no way sponsored by Fujifilm and that everything written her under is 100% my own opinion. This is not a full review of the new camera but rather a practical test-drive and test-flight (no pun intended), where I will list some of the good and not so good of the Fuji…….
See more pitures on bjornmoerman.blogspot.de