Sample Images
Today it arrived! My new/old Minolta SRT101 with Minolta MC-rokkor 35mm f/2.8 and 55mm f/1.7. The fear was gone… All the gear was in excellent condition! Check it out. I mounted both the 35mm and 55mm and did some quick testing. Both lenses are a joy to use and the focus ring is very smooth. The build quality is excellent and I'm more than happy…..
I live in a part of the country which I can love and hate. In winter it can be so brown, with  fields of burnt bushes and grass, it can certainly bring you down. Now with winter over 3 months past, and spring just coming to an end, things are starting to look up. We have a few nice parks in the Jo'burg area, which is where we decided to spend our Sunday afternoon. This one you have to pay to go in, as it is the beautiful botanical gardens, Walter Sisulu. We take our usual picnic gear and head off. It's a strange, cloudy day, with threats of rain on the way we wonder if it is worth paying to go in, only to be rushed out by the dark clouds and some drizzle. We brave it with the hope of a couple hours of trees and birds. Once we've settled down and are ready to just lie down and take in the area, I instead grab my camera and think: 'Let's see if I can get some nice images in a 10-20 meter radius.' This low-cut trunk at a close distance caught my eye, and I wander towards it to take the shot, I go low to shoot and the colours just pop out and scream at me. It hit me; I have found my subjects! …..
See on www.neillsoden.co.za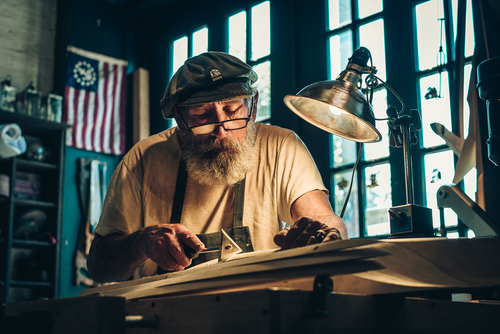 Walking down Fell's Point in Baltimore (USA), I stumbled upon this extraordinary man smoking a cigarette outside of The Preservation Society & Fell's Point Visitor Center which was closed down for the day. After exchanging a few words he offered me to step in to discover and share thoughts about a passion he has been pursuing since turning 9 years old. For the last 51 years, Mr. Jim has been building ship models as a selftaught. As a Vermont native, there is no doubt that wood carving has always been in his very own blood. Never short of fascinating stories, he kept telling me about his personal life experiences and long years serving in the US Marine Corps. At some point he got lucky enough not to land on the Vietnamese coast as his battle ship withdrew from its mission at the very last moment. The war had just ended. As Mr. Jim was working on a boat replica ordered by a famous historian, his sailor stories and life philosophy brought an almost mystical atmosphere to the room……
See more pictures on francoismarclay.squarespace.com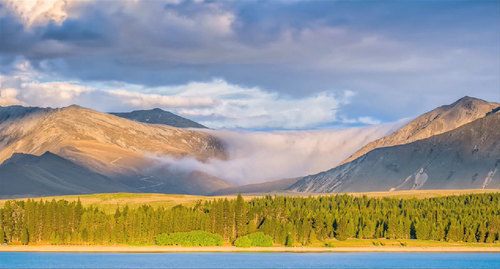 Now that I've returned the new Fujifilm X-E2 camera to Fujifilm Middle East, I found the time to make a 2 min slideshow of some of the best images shot with this amazing new mirror-less camera! Please click on the image (video) below and make sure you watch it on the 1080p highest resolution…..
See on bjornmoerman.blogspot.ae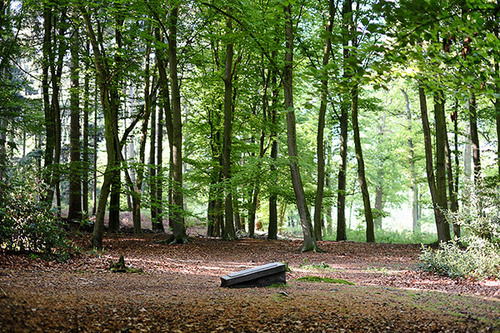 I had been to this location a few times before, 'Landgoed Zegenwerp'. A rather small but impressive forrest on an old estate with tall beech trees just across the river De Dommel but within a kilometer from my house. I knew there should be a grave somewhere on the estate, I'd never seen it but had read about it in a magazine. So one day I decided to look for it. And I found it, just a few meters from where I had been photographing many times before. The grave of a small child from one of the owners in the nineteenth century: baron Willem Arnold Alting Lamoraal van Geusau and his wife Sybilla Hendrina Wilhelmina. And just when I discovered the grave, the sun began to shine and light started pouring into the forrest giving me a magnificent view. I just stood there. Stood there and enjoyed the moment…..
See on robertpaul.exposure.so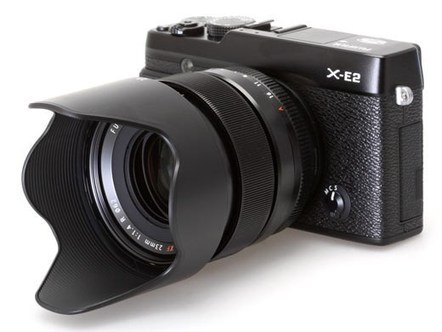 We've been shooting for a while with Fujifilm's latest X-system lens, the XF 23mm F1.4R, and have prepared a gallery of real-world samples. They cover variety of subjects and lighting conditions, and were all shot on the X-E2. We've also quickly summarised our impressions of the lens's handling and image quality below. The XF 23mm F1.4 R follows essentially the same design approach as the XF 14mm F2.8 R which we reviewed earlier this year. It's a solidly-made, metal-barrelled lens with a focus ring which can be pulled towards the camera to engage manual focus, revealing a distance and depth-of-field scale in the process. It also has an aperture ring with settings from F1.4 to F16 in one-third stops, plus an 'A' setting. Autofocus is pretty fast (especially on the X-E2), very quiet, and unerringly accurate……
See more pictures on www.dpreview.com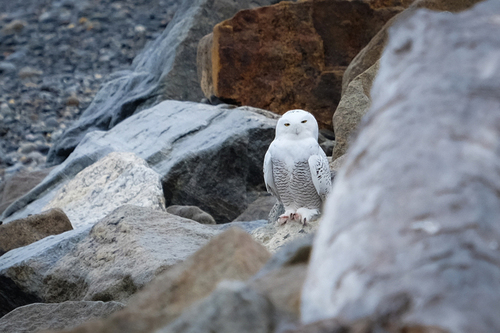 I finally got my first Fuji camera. After a year of renting the X-series cameras and trying out which camera was the better choice, I finally bought the Fuji X-E2. It was going to be the X-Pro1 but when I read that the X-E2 was better I just took the dive and picked that up. Wedding season is at a bit of a lull right now – the time being December and all. But I did get to try my hand at wildlife photography. My co-host on the podcast, Matt Hoffman, got word that some snowy owls traveled south due to food shortages up in the North. So I rented the XF 55-200mm lens and we headed out along the seacoast to find some owls. Our trip started on the coast of Southern New Hampshire and took us up as far as the Nubble Lighthouse in York, Maine…..
See on www.casualphotography.net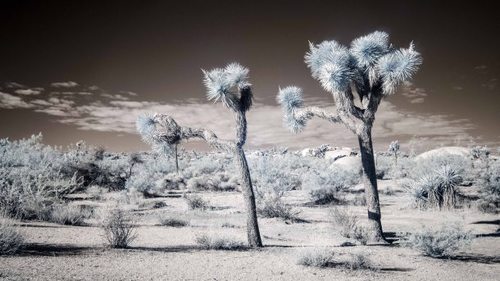 On a recent visit to Los Angeles, I decided to take a solo road trip back to Joshua Tree National Park. The desert park was the staging ground for my first 5D Mark III shoot a couple years ago. This time I wanted to take my X-Pro1 for a real landscape shoot… albeit a relatively short one. Shortly before I booked my tickets to LAX, my cousin Philip mentioned how much he liked some of my recent infrared photography. I think that's when I decided that I would have to try out some out in Joshua Tree….
See more pictures on blog.karimhaddad.com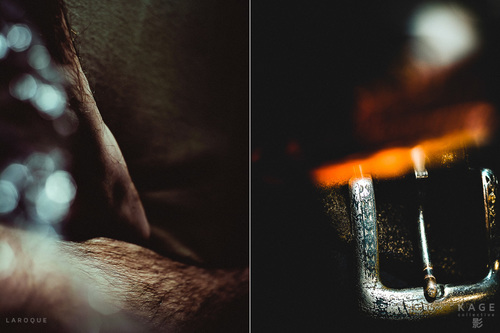 He's thinking of Saul Leiter in a New York blizzard, of dripping shadows brushed across a fedora & women sprawled in their apartments, pale hearts dissolving in the twilight.
He drinks light like liquor & he paints & he paints
& vapours burn his face & stretch his mind.
He sees atrocities in the deep, the white magic of dark corners;
& he sees beauty.
He speaks in nude technicolor echoes
calling mad horses with a long black tongue;
inside/outside, it's all the same —
All a moving canvas,
stilled within a captured frame.
Text and photography by Patrick La Roque
See more pictures on www.kagecollective.com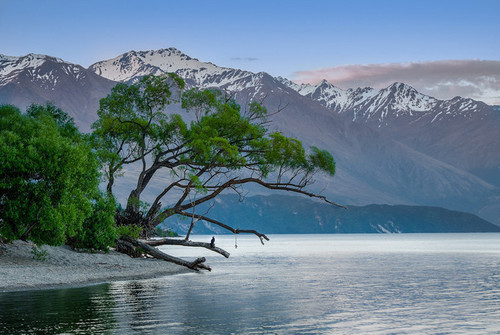 End of November, I left for a two week photo-flying adventure to New Zealand. While we had been to New Zealand on a similar trip before (Flying Camper trip 2006), we this time decided to limit ourselves to the South Island. Rather than carrying my normal heavy DSLR equipment, I only took two mirror-less Fujifilm cameras and a few small lenses and a lightweight tripod. More info on the testing of the pre-production Fujifilm X-E2 on the New Zealand trip, can be found in this previous blogpost. On trips like these we typically also rent a single engine aircraft beside the normal rental car to travel around the places we visit; making it a "photo-flying adventure. This gives me the opportunity to do some aerial photography of the same places I do landscape photography of. Rather than flying high wing Cessna's which we normally rent, this time we went for a low wing Piper Warrior III. This meant I had to shoot through the plexi windows rather than an open window in the Cessna. Not ideal…
See more pictures on bjornmoerman.blogspot.de