Sample Images
The 35mm lens is one of the most popular focal lengths for photographers because of its versatility in street, reportage, and landscape photography.  For a long time, it was the one lens that was sorely missing in the Fuji XF lineup.  If you wanted a 35mm equivalent lens, you would have to either adapt another manufacturer's lens, purchase the XF 18-55mm zoom or the XF 18mm, which is approximately a 27mm equivalent.  Fuji made a promise a long time ago that they would produce a 35mm equivalent lens, one with an F1.4 aperture no less, and people have been waiting very patiently for Fuji to deliver on this promise.  The wait is finally over: Fuji has finally released the XF 23mm F1.4 R lens, which is one of the most highly anticipated lenses in the XF lineup…..
See more pictures on findingrange.com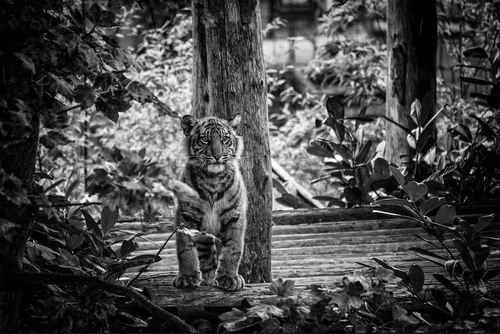 I was going to wait for the XPro2 to arrive at some point next year, but just could not wait! I needed a back up camera for my XPro1 and when the XE2 came out, it just looked so good. I hear a rumor the XPro2 will be weather sealed, this is great news. I know everyone else would like a full frame model but this would impact on my investment in Fujinon lenses, so hope the XPro2  is still a crop sensor.  I decided to have a look around at some of the early images posted by Kevin Mullins and some of the other Fuji guys and decided I had to have one, so put my order in to Cambrian Photography in Wales, so a big thank you to Sarah, only a three day wait for a new camera was well worth it.  If you live in the North West or North Wales I can recommend a trip to Cambrian Photography! The place is just full of great camera gear and they have a great coffee shop across the road and fish and chip shop close by!  But be warned they have most of what you want on the shelf and in stock so take your credit card!! I decided to give the XE2 a day out at Chester Zoo, a little strange you might think for a mirror less camera that is supposed to be slow!   You could be right, but I am going to be shooting events in some low light situations in 2014 and need to see what this little camera can do. I opted to try the Fujinon 55-200mm 3.5-4.8 lens, the main reason for this was my preferred set up in 2013 was a 300mm 2.8 Sigma on a Nikon D3s so I wanted to see what I would be missing and how well the XE2 would cope…..
See on lighttraveler.co.uk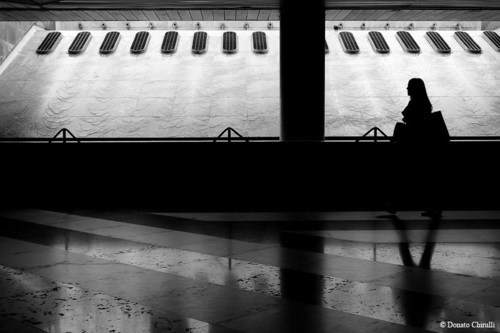 This is not a thorough test (to this is focusing our Max Angeloni), but only the photo-chronicle of a day spent in one of the most beautiful cities in the world. I took the opportunity of a short trip to Florence to take pictures freely with the Fuji X-M1, with only the zoom supplied in kit: XC 16-50 mm. A day along the streets of Florence, not only the most classic and well-known, but also some more intimateand popular glimpse, off the beaten more traditional. All images were taken in Jpeg, directly in B/W and then processed using Photoshop. The Fuji X-M1 proved to be a light and compact , with a zoom that solves most photographic situations, thanks to the minimum focal length of 24mm (equivalent in 24X36 format)….
See on www.riflessifotografici.com
A year ago today I got my hands on the Fujifilm X-E1. Since then, I've been shooting with it around Tokyo almost daily and some 10,000 shots later it hasn't missed a beat and I still love using this ergonomically sublime little camera. I've seen the camera improve through the various firmware updates – thank you Fujifilm – and have evolved my shooting style to mostly manual (AFL lock) focus and aperture priority or manual exposure settings (auto ISO). Customizations include the Fujifilm half case, a Lensmate thumb grip, a soft release button produced by Map Camera and the front logo muted with a black Mitsubishi chinagraph pencil. I've added the highly portable 27mm XF pancake lens to the excellent 18-55 zoom and, with a spare battery, now have a minimal yet very versatile kit. I look forward to the next 12 months with this delightful camera. Meanwhile my best efforts of the last 12 months can be found here….
See more pictures on basilimobilephotographs.wordpress.com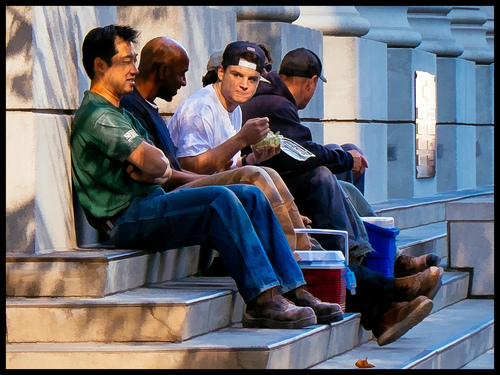 For the last several years, I've enjoyed photography using a lot of Canon gear – both the point and shoot PowerShot family as well as Canon's "prosumer" line of digital SLR's. My Canon 5D Mark II has served me very well – a great camera body and the Canon lenses are top notch in terms of optical quality. I've also experimented a bit with Nikon – acquiring a Nikon D600 DSLR for a trip to Havana earlier this year. Once again, a great camera – and lenses to match. I'm now looking to sell my Canon and Nikon gear – I've moved on. To what? I've become interested in the next generation of so-called "mirrorless" cameras. Unlike the big "digital single lens reflex" (DSLR) cameras, this next generation is much small in physical size – because they shed the complex optical image path of traditional DSLRs. Instead, the mirrorless cameras use the combination of sensors and electronic viewfinders to deliver a more compact package – and, as it turns out, a more enjoyable shooting experience in the field. Fujifilm is one of the leaders in this new mirrorless category – making a range of cameras that provide great ergonomics in terms of shooting performance along with beautiful optics and sensors. From the Fujifilm X20 "point and shoot" camera to the new Fujifilm X-E2, Fuji is earning accolades from photographers for the delight their cameras deliver. Fujifilm's X100S rangefinder camera is yet another example – a beautiful camera with great styling and superb performance when shooting – especially for street photography…….
See more pictures on inmenlo.com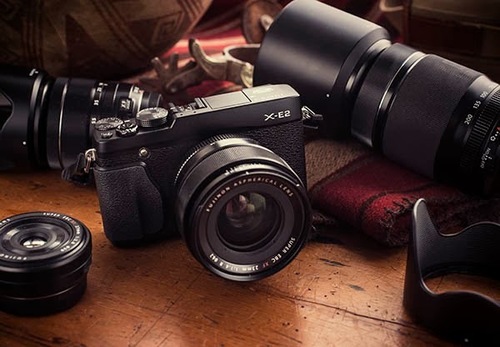 …. Conclusion:
With this model Fuji has moved well beyond the introductory phase of the X-series with new features and modifications that make a real difference to a pro using this camera. Admittedly, many of these new features appear to be subtle changes, but taken together they substantially affect how the camera can be used dependably and repeatedly as a working too. We take image quality for granted, auto-focus issues are a thing of the past. The X-E2 responds quickly and smoothly, exactly the way a pro camera should operate. Fuji is building a strong reputation for listening to its client base and incorporating the changes and suggestions from their field use of Fuji products. There is undoubtedly a good reason that the X-E2 was introduced before an updated X-Pro1. It will give Fuji more time to apply what it will learn from X-E2 feedback to the new X-Pro2. I use both cameras because I do appreciate being able to switch over to an optical viewfinder, but there is something nice to be said about the compactness and handling of the X-E2 body…….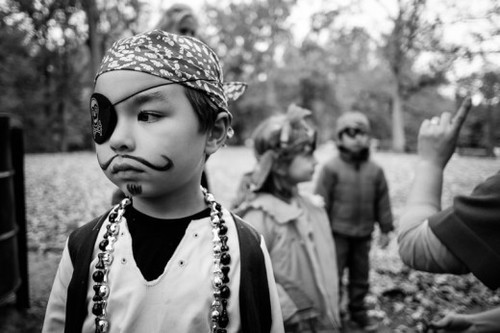 My dad's expres­sion here pretty much sums up my feel­ings about the new Fuji X-E2, which I just got in my hands today. I am being hyper­bolic, but I'll explain myself. And no, I am not unhappy with the camera–in fact, I love it, and it fixes so many of the lit­tle nig­gles that I had with the X-E1. The dials and switches are a lit­tle stiffer, the aut­o­fo­cus is a LOT bet­ter, and mostly all of the good things from the X-E1 were either improved or left alone. Note that I say mostly all. So if every­thing is bet­ter and improved in the X-E2, why all the glum faces and stern looks? I mean, I now have usable Auto-ISO, Wi-Fi, and a move­able focus point in con­tin­u­ous aut­o­fo­cus mode. I have a nice big LCD on the back, and phase-detect on the sen­sor. What's the deal, Mark? Here's the deal. The 'View Mode' but­ton is gone, and I can't get it back. I can't assign it to my won­der­ful new Fn2 but­ton because Fuji won't let me. I have to dive into the menus. That in itself is an annoy­ance, but some­thing I can live with. More troubling–and vastly more annoying–is that now Fuji won't allow me to divorce my shoot­ing from my playback…….
See on markschuelerphoto.com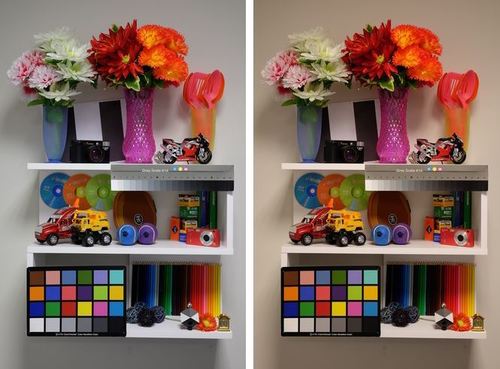 Here are a number of sample photos from the Fujifilm X-E2 – it features a 16.3 megapixel Fujifilm X-Trans CMOS II sensor, and a number of improvements, including quicker performance, and a larger 3inch screen. We will be posting our full review shortly, but in the meantime simply click the images below to view our sample photos. Click "High-Res" to view the full size originals…..
See on www.ephotozine.com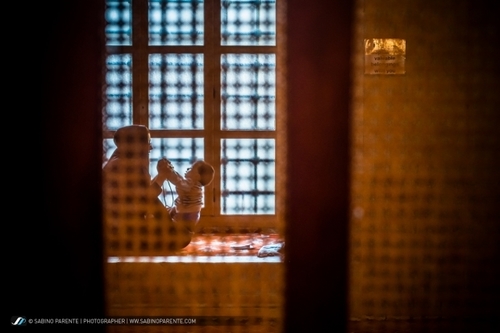 Istanbul, inside the Blue Mosque, there is an "only Women's praying area", a world behind a wooden fence where faith is mixed with love. (Fuji X-E1 +Fujinon XF 35)
See on www.sabinoparente.com
This isn't a camera review. This is a gut reaction. This is a guy who loves gear and most importantly loves Fuji gear spouting his initial thoughts about the Fuji X-E2. I received it a few hours ago and had a few minutes to play with it. So far I'm very happy with the results, it delivers on speed feeling every bit as modern as the Olympus OMD EM5 did. As far as autofocus goes it is faster, but if you are expecting it to change the world you will be disappointed. But it is definitely better and that is what I was looking for, in fact it's enough better that I will finally start using my 55-200. I am in love with the EVF and LCD. In fact between the EVF and LCD the 1/180 sync time on the dial, the three stop exposure compensation and the Wi-Fi I would be perfectly happy with this camera even without faster autofocus. The improved speed of operation is very noticeable, it just feels like a modern camera. Below are some random photos taken with it all shown here straight out of camera JPEG with the LMO enabled. My standard JPEG settings are Noise -2 Shadows +1 and that's it. I like to ride the exposure compensation dial, other than that these were auto ISO and all shot wide open……
See on www.fujishooter.com