Sample Images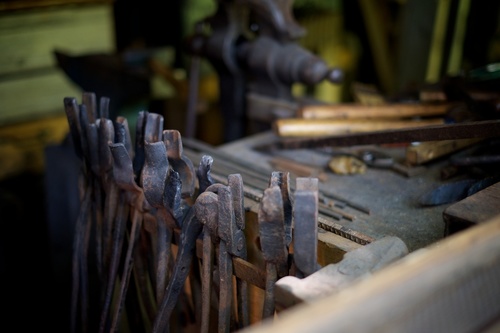 We've been taking the kids to Kline Creek for several years now, its one of the DuPage Forest Preserves hidden gems. Kline Creek is an 1890 working farm nestled at the end of a limestone track in West Chicago, IL, not to far for us to drive to occasionally. From a photographers perspective, you can usually find something to shoot. From a child's perspective, there is always something new to learn and explore on offer. Over the past few years the kids have experienced and got to participate in sheep shearing, corn harvesting, corn husking, blacksmithing, egg collecting, 19th century baking, lambing season, 19th century style country fair, and freshly made warm apple cider! There are more events on offer at Kline Creek, they're just the ones that have been in progress when we passed through. Our visit today was no different, there was a new learning experience on offer for the kids, though maybe a little less structured than anticipated. One of the big draws for my boys is to find the cats, there are several on the farm, all very friendly, to children at least! We did eventually find the cat and a chipmunk which was in his mouth. For several minutes we witnessed the cat relentlessly toying with the injured chipmunk, the food chain in action, though the twist was that the chipmunk though injured, it did manage to escape the clutches of the cat through a small opening in the barn, maybe it escaped to be caught another day! ….
…. all pictures with Fuji X-E1
See more pictures on jrobfoto.postach.io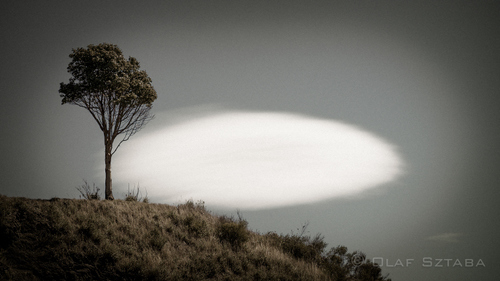 We have driven along the Oregon Coast several times in the past few years. Unfortunately, each time we encountered blue skies and strong sun, which in our view didn't do justice to the beauty of this magnificent place. Finally, this time we had one morning during which the coastal scenery presented itself at its best. Patches of fog blanketed giant rock structures, which occasionally received a larger dose of filtered light. As usual, I took a few initial exposures and checked all the data on our Fuji X-Pro1 paired with the XF 14mm F2.8 and Fuji X100s. The cameras were choosing apertures between 5.6 and 8 with shutter speeds fast enough for me to shoot from the hand. This allowed me to walk around freely, letting the camera do all the technical work. I could keep all my attention on the beautiful scenery, composition and light. Even in a place of such a beauty, one requires concentration and focus. Maybe it is just me but my approach to photography is very personal and methodical. While taking photos I like to concentrate on a subject, visualize and compose it in my mind before I take out my camera. If taken seriously, this mental effort doesn't tolerate any distractions – whether it is a discussion, loud noise or even a telephone conversation. Not only did we walk around, climbing some rocks to find a different perspective, but also worked hard to eliminate "waste" from the frame. In most cases, it requires walking back and forth (we shoot primes only), sometimes repeatedly to make the right decision. I don't press the shutter button until I am confident this is the photo I want to capture…..
See more pictures on olafphotoblog.com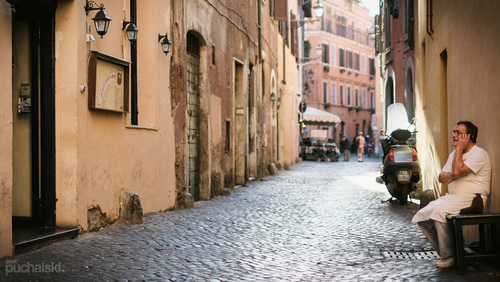 In the recent years, a new popular way of spending weekends has arisen here in Europe. With the introduction of so called cheap or low fare airlines going to Rome for a dinner in an authentic Italian pizzeria is easier than ever before, even if you live thousand kilometers away. Not to mention the access to great new photography opportunities. All pictures taken /last weekend/ with Fujifilm X-E1 and 35mm f/1.4 lens….
See on www.jakubpuchalski.com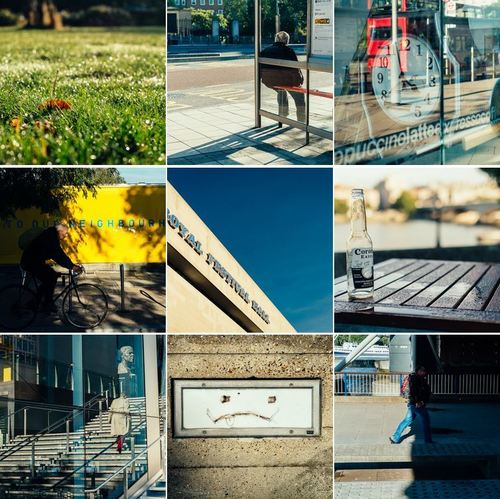 I woke up early this morning and the sun was shining for a change. The weather in London has not been so good this last week so I decided to get out early with my Camera. I took the the tube down to Waterloo and headed for the river. The sky was blue and the light was great, casting long shadows. It was the perfect time to walk along the Southbank as it was so quiet. I made the most of the light and incorporated the interesting shadows I came across. A few of my favourite shots below all shot with the XF 35mm lens and processed with VSCO film…..
See more pictures on samburtonphoto.com
These bad boys did not let me down once! No focus problems, or anything. Not only did I get a lot of great shots with these, my shoulders and arms were just fine when I got home after the wedding reception. Earlier on my body would be a mess after shooting for a couple of hours with a Canon 1ds mark III, but now I could run around shooting and not feel a thing. I love the dual strap (cheap Q double strap from ebay) and u bought some new connecters, more in Black Rapid style, because the plates that comes with the Q strap are way to massive for the X-Pro1.
Fun fact/observation:
I thought that I got a lot of attention from the guests, when shooting with a huge Canon camera and a 70-200mm f2.8 lens, but no! – Try walking around with two of these beauties and you will see what attention is. Before when guest were asking and talking to me about my gear, they were like: "Oh, yeah… I got a Canon as well" (note: I had a Canon 1ds mark III, not some Rebel). Now guests were like: "What is that camera?! IT IS SO COOL!" Here I am thinking a black X-Pro1 is a stealthy camera…. it's not! ….
See more pictures on louwit.blogspot.dk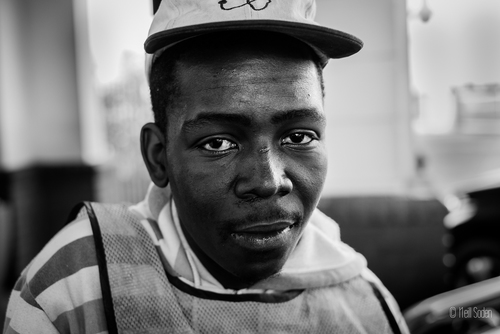 Don't get this camera if you're not going to use it for what it's designed for. And don't think it's not capable of doing what it's not designed to do. But with a bit of irritation and work arounds. However, it is light and easy to pack for any travel or street photography, it will give you the images you think you need a big DLSR for, and the image quality will make you pixel peep. I just love this camera, and can't state it enough. This camera and most of Fuji's cameras have been reviewed to death. This model has also been out for over a year, but I am going to add to it nonetheless. When I show it to people, their first response is always that they can get a DLSR for cheaper. Yes, it's more expensive than the entry to medium range of DLSR and a lot of them think that DSLR has better image quality and looks more professional…..
See more pictures on www.neillsoden.co.za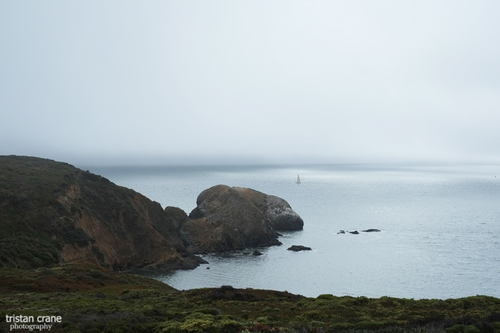 As I told a client last week "Bay Area weather is always an unknown. It might be sunny, or foggy, or both at the same time." This was the case on a Sunday; we hiked out to the Point Bonita Lighthouse and spent some much needed time sitting on the beach watching seals play in the surf. All photos shot with the Fuji X-Pro1, 35 mm 1.4…..
See more pictures on www.tristancrane.com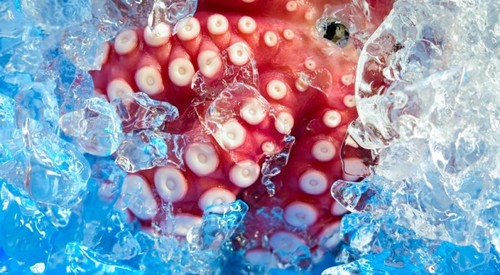 I just got back from an amazing week in Tokyo. It was an incredible honor to be invited by Fujifilm Japan together with some people that I greatly admire: David Hobby aka Strobist, Zack Arias and Kevin Mullins. My brain is still processing all the meetings and discussions we had with the smartest and kindest people at Fuji HQ. I'll report on that later. Next to the official part, we got to test the new Fujinon XF 23mm f/1.4 R. The lens does look and feel the part. It's a bit chunky but in a good way, this is after all the kind of fast prime lens you expect to last for many years. I'm sure the petal-shaped lens hood does a great job in keeping stray light out of the lens but it's a huge ugly plastic thing. I've never bought a 3rd party lens hood in my life, but if someone makes a more compact one in the same style as the ones on the 35 and 18mm, I'd probably get one. What's one of the first things every photographer does when he gets a new lens in his hands? Test if it's sharp wide open. And yep, that looks pretty sharp to me…..
See more pictures on confessionsxl.com

---
Fujifilm Fujinon XF 23mm F1.4
Do you love my work and want to support me? If you're planning on buying camera gear, you can check out above-noted links. Prices remain the same for you, but a small percentage of your purchase value is valued back to me. Thank you!
---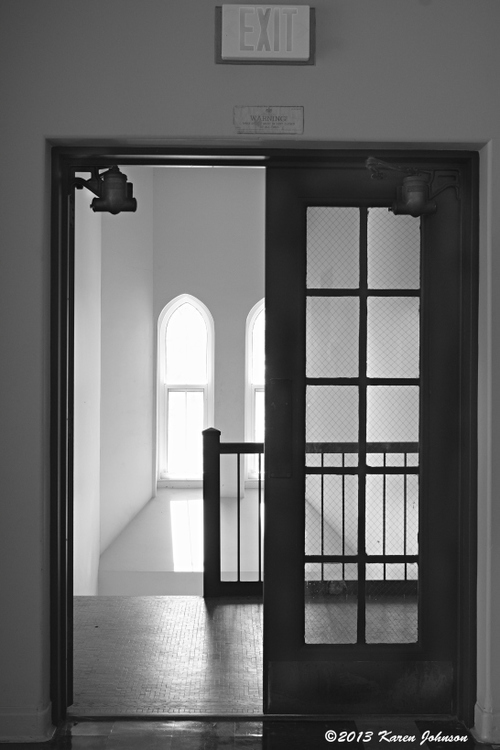 All of the photos on this post were shot with my Fuji Xpro 1 using the monochrome film selection. This allows me to see what I'm photographing in B&W.  It's really cool!  Believe or not all these are from a jpeg file and not the raw.  I do shoot both in raw and jpeg (the raw is in color even though the setting is on B&W but I again see only my surroundings in B&W when I look through the viewfinder.) The jpeg B&W on the Fuji just brings me back to my film days and I love the results.  I do process all my stuff now in Capture 1 since it is the only raw converter that can process the files from  the Fuji cameras the way Fuji intended them to be.  The result for me is this wonderful black and white.  I do process in Photoshop but not a lot since the camera really can obtain the look I'm after.  Amazing what can be done today.  No textures were used on any of the images…..
See more pictures on karenjohnsonphotography.wordpress.com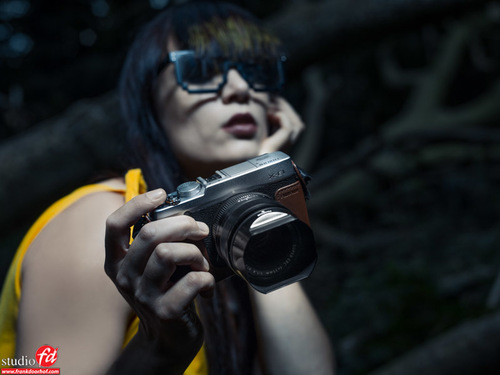 Shooting models during workshops is fun of course, but most of the times in normal work you will be asked to shoot not only the model but also "something else" this can vary from the clothing, hats to …. well actually anything. It's no secret I love vintage cameras and I like the look of the FujiFilm X-E1 so I thought it would be fun to create a series with this camera as the main focus of attention. As mentioned many times on the blog I always believe in giving my clients a lot of different looks to choose from so also in this case we shot with natural light and several different strobe setups. I hope you like the outcome…..
See more pictures on www.frankdoorhof.com