Sample Images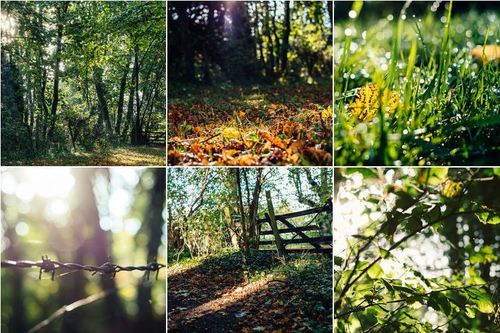 We were back in Suffolk over the weekend. It is where my girlfriend and I both grew up and our families still live. Next year we are getting married there and this weekend we had a tasting with the wedding caterer. Having lived in London for the last six years I really love going back to Suffolk to escape the hustle and bustle of the City. I took the opportunity to head out with my X-pro 1 and shoot some of the beautiful Autumn colours. All pictures were taken with the XF 35mm lens and processed with VSCO film…..
See more pictures on samburtonphoto.com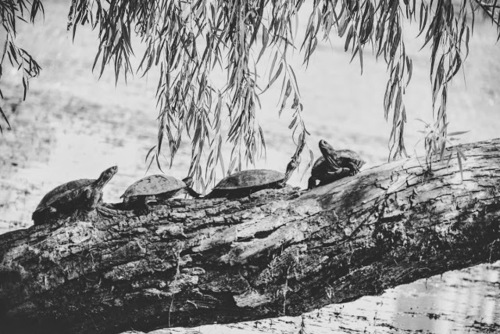 Taking a break from all this Austin City Limits concert coverage, Fuji recently sent me the newish Fujinon 55mm-200mm OIS Zoom to play with on the X-E1. I'll admit that this is not exactly the type of lens that I usually invest in, but I was still anxious to take it out for a spin. With a 35mm equivalent range of roughly 82mm-300mm, this optic covers a lot of useful territory. in typical Fuji fashion, the construction is impressive and the optical quality outstanding. Metal, plastic, rubber and glass combine to form a substantial lens that feels good in the hand and on the camera. The OIS (Optical Image Stabilization) function helps keep your shot steady and is critical on the long-end when the speed slows down to f/4.8 (still much faster than your typical kit or super zoom). I won't bore you with technical evaluations but take a look at some samples from my walk around Town Lake / Zilker Park, here in Austin TX….
See more pictures on chadwadsworth.blogspot.de

---
Fujifilm Fujinon XF55-200mm F3.5-4.8
Do you love my work and want to support me? If you're planning on buying camera gear, you can check out above-noted links. Prices remain the same for you, but a small percentage of your purchase value is valued back to me. Thank you!
---
I thought I needed to share some of the detail close up shots from the week on the Derbyshire Staffordshire border. From my earlier post with Fuji 35mm landscape shots I felt it is also important to complete the story with some details. I did not have a great deal of subject matter but I grabbed what I could and made the most of it. ….
See on simonpeckham.wordpress.com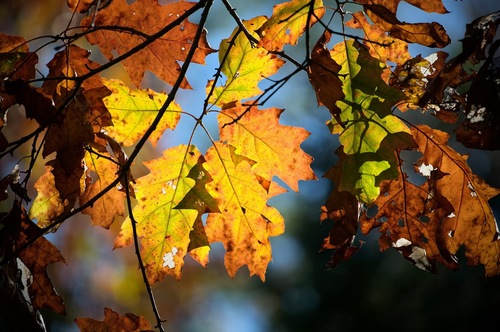 When I switched to digital the foliage season here in Ontario has become a very challenging photography exercise for me. I just couldn't capture the palette of colours when nature explodes and leaves beginning to change from green to fiery hues. I've tried various  cameras from every leading brand but never got it done right. Until the Fuji X-Trans is arrived. After using X-Pro1 for more than a year, I have to say that this camera+sensor+lens(s)  is truly a perfect "colour capturing" combination…..
See more pictures on vkphotoblog.blogspot.de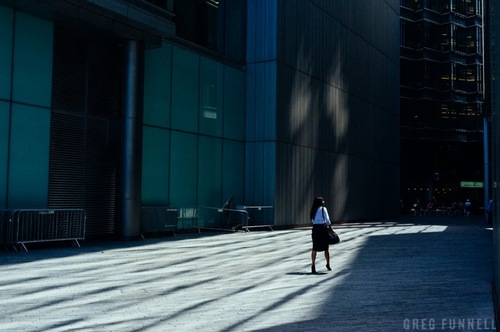 The other day I had to make a call I never wanted to have to make. At 28 I needed to see a chiropractor – some would call it the photographers curse, a curse that unfortunately goes with the territory. Lugging heavy camera gear around, usually with it hanging from the neck, waist or one shoulder eventually takes its toll. This realisation along with some other vague and equally suspicious excuses was one of the reasons I'd been interested getting myself one of Fujifilm's X-Series cameras – the thought of having a camera that was small and light and could maybe even supplement my heavy old SLR was appealing. I knew they would probably never replace my SLR for work but as everyday cameras they seemed to offer a good compromise. In 2011 I bought the Fujifilm x100, a camera I loved to hate, a camera that for me was so nearly there in terms of what I personally was after but somehow not quite. It looked fantastic (for some reason more of an appeal to me than it really should be) and contained pretty much my perfect carry around set-up; packing an equivalent of 35mm f/2 lens. It was almost too silent when it took a photo (to the point where at times I wasn't even sure it had taken) but is small size and discretion were a big plus for me, the whole thing could slip in my pocket and yet it felt good in the hand with a nice weight. The whole manual shutter and aperture operation were a total winner for me. …..
See more pictures on focus52.blogspot.co.uk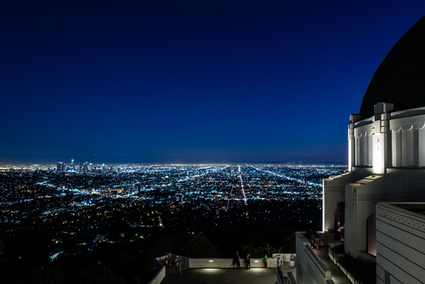 I sent my damaged XF 14mm into the Fuji repair center in New Jersey just over three weeks ago. Last week, I received what appears to be a brand new replacement lens. Since the damage was my own fault, I wasn't expecting to get much of a break from Fuji. So you can imagine my surprise when I was offered a 30% discount off a replacement lens. Since I was never in this position with my Canon gear, I can't make any comments on their replacement policy. But this small gesture from Fuji will definitely make me a loyal Fuji user for a long time to come…..
See on stephenip.com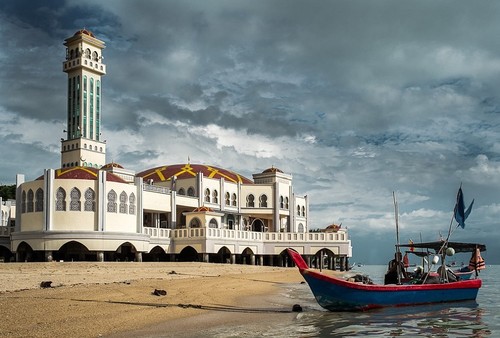 Last Friday I received a package from my friends at Fujifilm Malaysia. They were kind enough to send me a pre-production Fujinon XF 23mm f/1.4R for a week of running it through it's paces. I gotta tell you this is a great piece of glass. The XF 23mm on the Xpro-1's cropped sensor is the full frame equivalent of a 35mm lens. The most frustrating thing about this lens has nothing to do with it's technical features. It is simply that I rarely use this focal length and so it became a stretch for me. I gravitate to much wider focal lengths in my work. As readers here will know my go-to-lens is a 16-35mm. When I do shoot this lens it is almost always at the 16mm focal length. That's not to say I can't use and appreciate a 35 mm focal length lens. The first thing that strikes you about this lens is the weight and feel. At 10.6 oz (301 g) it is not light. Mainly because it's made of 11 glass elements and a metal body. Don't get me wrong, it isn't heavy like the Canon EF 24mm f/1.4 at 22.93 oz (650 g) or even the Canon EF 35mm f/1.4 at 1.28 lb (58 g). It just feels significant, like it is made to last. The metal housing gives it a feel of quality and substance you don't get in many other lenses. The lens is pretty straightforward like all the other XF lenses. It has an R after it's name meaning it has an aperture ring. This is something that got lost in the digital world. Aperture control has always been digitally controlled in the camera or with a dial. But the XF lens brought all that back. The aperture ranges from f/1.4 to f/16. The f/1.4 gives the photographer a really nice milky bokeh. Not as nice as the Fujinon 35mm f/1.4, but close. The aperture is controlled by a 7-blade rounded diaphragm. This lens is sharp. Maybe even as sharp of the XF 35mm f/1.4 and that lens is crazy sharp. Without shooting some high tech scale, this lens seems sharp all through the aperture range. And yes, even at f/1.4! You can see the sharpness in this series of images of a hotel on the beach behind my house……..
See more pictures on www.thedigitaltrekker.com

---
Fujifilm Fujinon XF 23mm F1.4
Do you love my work and want to support me? If you're planning on buying camera gear, you can check out above-noted links. Prices remain the same for you, but a small percentage of your purchase value is valued back to me. Thank you!
---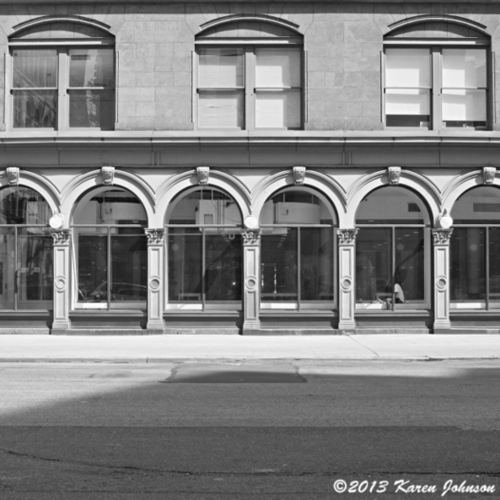 I was out and about with my new street camera the Fuji x100s and I love it!  I had my setting to shoot in a square format and in monochrome.  All the shots are from a Jpeg and not raw.  I did process for in  Capature One 7 to tweak exposure, contrast, and a little punch and then played with the contrast a little more in Nik ColorEfex Pro 4 Pro Contrast.  I love this camera for street photography because it is relatively small and very unassuming.  I look like a tourist with it so no one pays attention to you when your shooting with it.  The images are crisp and clear and I expect nothing less from Fuji…..
I work in an Animation and Illustration studio in London. Our building is currently at the start of a big refurbishment project. Our company has been in the building for 17 years and this is the first time it will have been properly updated. I got into the office before anyone else this morning so wondered around with my camera and took some shots to document the changes that are starting to happen. There are all sorts of things piled up, from artist materials to old computers. Some of which to go into storage, the rest waiting to be collected and thrown out or recycled. As furniture gets dismantled and electrical wires ripped out, it all makes for some interesting photos. I hope to document the progress the building work takes….
See more pictures on samburtonphoto.com
I have been grabbing the X100 and taking it everywhere for some time over the summer and its been great. So I felt as I am traveling off in the camper again next weekend I thought I should give the Fuji X-E1 a little airing. The controls and buttons have a different layout and I find it a little annoying swapping one to the other but after a few hours I soon get back into to it. However just how good this Fujinon 35mm f/14 and X-E1 is staggering …..WOW….
See more pictures on simonpeckham.wordpress.com