Sample Images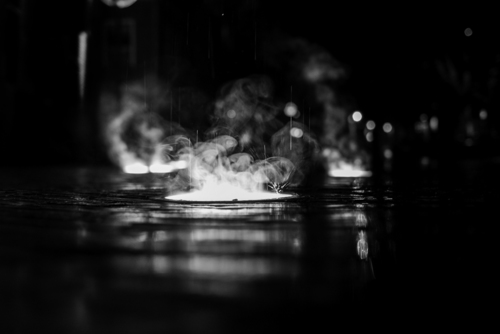 Some pictures from my x-pro1
See more black & white pictures on paulremmelts.tumblr.com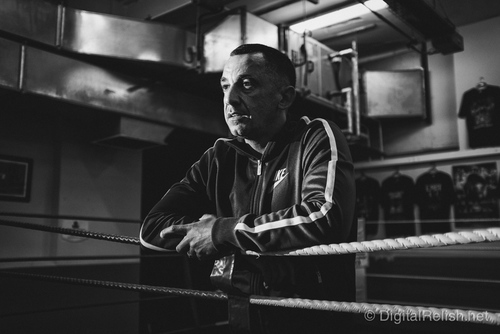 There are many ways in which people may be described as fighters and in the world of boxing there are no shortage of them. Wayne Smith is one of a smaller proportion of those people who could be labelled a fighter for very different reasons. A boxer since his teenage years, Wayne suffered a devastating injury early in his career; an injury which would have debilitated most people. Being a fighter, Wayne, now in his forties, has overcome numerous issues relating to his injuries and returned to boxing to share his experience as a coach at Golden Gloves gym in Dingle. From the age of 9, Wayne was introduced to boxing when his father took him to watch The Rumble in the Jungle. From that point on, he was hooked. By his late teens, Wayne had been boxing at amateur schoolboy, junior and senior levels. His ambitions turned towards boxing as a professional and so he began sparring with professional boxers. His coach at the time said he had everything it took to become a professional, but was just lacking his 'man strength' and sent him away for a year to develop….
See more pictures on www.digitalrelish.net
What a trip it was! Almost 10 days, 5,500 kilometres, three ghost towns, the Oregon Coast, San Francisco, Yosemite and lots in-between. Kasia and I had planned this trip for a long time. Some places we had visited before (Shaniko, Oregon Coast), while others (Bodie, Yosemite) were new for us. As usual with such a wide photographic endeavour we tried to plan this trip around light – photographing in the mornings and evenings – driving during the day and at night. Of course, we didn't have much control over the quality of the light we would encounter but this time we were extremely fortunate in this regard. First on our list was Shaniko – one of our favourite ghost towns in Oregon. We've visited this tiny intriguing place before but all we got was blue sky and strong summer light. Not this time! As we approached Shaniko from the north we saw a big storm building up in the east and with a bit of good luck we encountered fantastic light. Just before Shaniko, Kasia noticed an abandoned farm in the distance; she insisted we make a turn into a rural road to get to it. She was right – it was a stunning sight…..
All images were captured with the Fuji X-Pro1 with 14mm F2.8 lens and Fuji X100s
Thx Olaf and Kasia for your suggestion – great pictures :-)
See more great pictures on olafphotoblog.com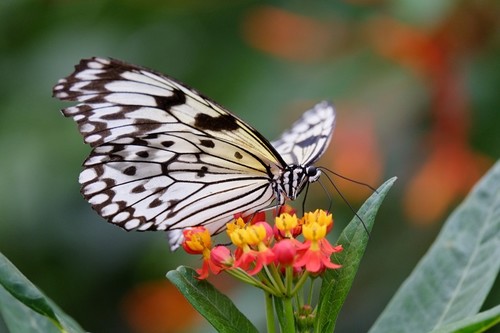 The Fujinon XF 55-200mm F3.5-4.8 R LM OIS is the first telephoto zoom for Fujifilm's X system cameras, and offers an 83-300mm equivalent angle of view. It has built-in optical image stabilization with 4.5 stops claimed benefit, and uses linear stepper motors for silent autofocus. The lens features an (unmarked) aperture control ring, and offers high quality all-metal barrel construction. We're working on expanding our previously-published content on this lens, but for now, click the links below to view our gallery of real-world samples taken in a range of different environments……
See more pictures on www.dpreview.com

---
Fujifilm Fujinon XF55-200mm F3.5-4.8
Do you love my work and want to support me? If you're planning on buying camera gear, you can check out above-noted links. Prices remain the same for you, but a small percentage of your purchase value is valued back to me. Thank you!
---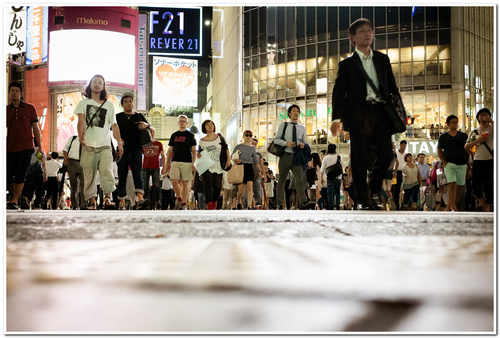 Yesterday I had the pleasure of using the XF23mm F1.4 lens for a day.
I've had a pretty eventful week.  Last Saturday I photographed a wedding in Rome, then I was privileged to be invited out to Tokyo by Fujifilm for some R&D meetings, presentations and the chance to shoot with the XF23mm F1.4 for the first time. I'm going to blog more about the trip itself and my time with the very good people at Fuji next week.  In the meantime, here are some images I shot with the XF23mm F1.4 yesterday whilst in Tokyo. The images aren't in a particular order, but they end with a snapshot of my kids running towards me when I got home….. (they were interested in the presents I'd bought them I think). In due course, I'll do a more concise overview of the XF23mm F1.4 itself but my opinion is not going to be anything other than – this is a FANTASTIC lens and a great addition to the X-Series mount lenses that Fuji have created. For me, 35mm is my perfect focal length and the 23mm lens on the X-Pro1, X-E1 or X-M1 works out at exactly 35mm.  I love the extra stop of light available over the equivalent focal length in the X100S.  The lowlight performance of this lens is smashing.  Absolutely smashing. The bokeh, especially in low light is just beautiful and the feel of the lens is great.  Combined with the focus peaking on the X-Pro1 and X-M1 I think this a great lens for street shooting and I'll definitely be using  it extensively for my wedding photography work. The images in this collection were shot on a combination of the X-Pro1 and the X-M1. I have to say Tokyo is one of the most amazing places I've visited.  The people, especially, are genuinely so kind and hospitable.  It's a place I hope to visit and explore further in the future. I only had a day, so a lot of these images are snapshots to a certain extent but I did try and get a range of shots to demonstrate the lens including verticals and macro close up images…..
See more pictures on www.kevinmullinsphotography.co.uk

---
Fujifilm Fujinon XF 23mm F1.4
Do you love my work and want to support me? If you're planning on buying camera gear, you can check out above-noted links. Prices remain the same for you, but a small percentage of your purchase value is valued back to me. Thank you!
---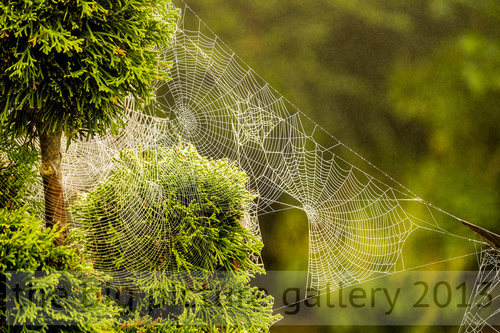 Woke up to find a blanket of fog covering the valley this morning, and a garden covered in dew laden cobwebs. The spiders are so busy I am always amazed to see just how much work goes into a cobweb. The faintest breath of wind and the webs sway, making focus difficult. I shot these pictures this morning using the Fuji 55-200 which offers me better control over background detail as well as precise subject framing. The sun was breaking through but the light was still nice and diffused, I like shooting cobwebs contre jour as you get a nice rimlight on the dew….
See more pictures on www.thebigpicturegallery.com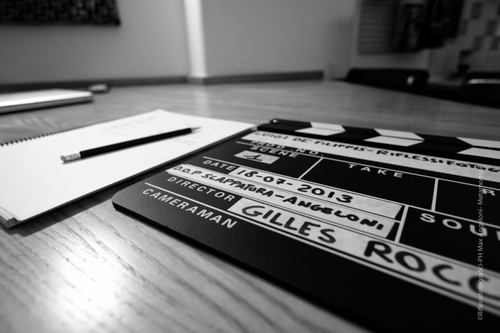 The shooting of the last film produced by Riflessifotografici in collaboration with Luigi De Filippis has just been completed. The work of director Gilles Rocca, together with the protagonist Miriam Galanti, was a good opportunity to test the new Zeiss Touit lenses coupled with the Fuji X-PRO1. The Zeiss optics will be subject of an in-depth review in October and published at the magazine "Reflex and Photography".  Afterwards riflessifotografici.com will publish a comparison between the Fujinon and the Zeiss Touit lenses…..
See more pictures on www.riflessifotografici.com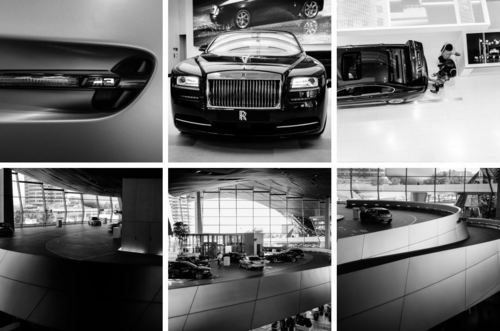 BMW (or Bayerische Motoren Werke to give the acronym it's full German title) is known world-wide and is headquarted in Munich. Producers of many prestige vehicles over the years, owners of the Mini brand and parents to Rolls-Royce, BMW cars have been admired by car fans for decades.Those of us not lucky enough to own one, you can always visit the BMW Musuem and see the models of yesteryear and recall the posters you had on your bedroom wall when you were younger. These cars are strictly off limits and you can only look from afar. For the avid fans of the propeller badge, with it's Bavarian Blue and White colours, fortunately there is somewhere you can go to 'play'. Situated just across the road from a BMW office tower (styled in the shape of a four cylinder engine) and in the shadow of the nearby Olympic Tower is the Double Cone shaped BMW Welt (BMW World). A showcase of all the latest prestige models that you can sit in, check out and imagine driving 'one day' in such a car. If your dream then becomes a reality and you're in a position to purchase a car, you can arrange a meeting with one of the BMW executives about a possible future sale. You can even arrange for your new car to be picked up from BMW Welt where you will get the full BMW experience of having your new car presented to you on a spinning disc in front of your eyes so you can admire it from all angles before you drive it away home. Just be careful of the spiral downward ramp on your way out. Since it was first opened in October 2007 there has been more than one occurance of a new owner picking up their new car, only to mis-judge the width of the exit ramp and then proceed to scrape the side of their prestine car down the side causing considerable damage, all before leaving the building.
Note: All photos were taken with the Fuji X100
See more pictures on follyview.com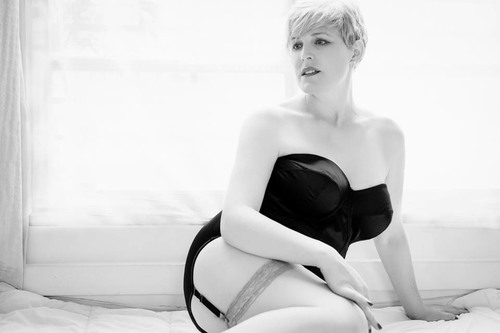 It has been a couple of weeks I have been able to field test the Fuji X-Pro1, and I am already using it as main camera for out work as London Boudoir Photography. I have been in love with that camera for a long time, and now that I can use it regularly I love its concept even more. I have used a specific word, "concept" as it is very important to understand that the Fuji X-Pro1 is not a DSLR and if you expect it to behave like one you will be highly disappointed by it. That said, my journey with this camera had been phenomenal so far, with just few hiccups when I expected it to behave like a DLSR. Lately, I have been looking for a camera that was "less" than my Canon 5DMkII. Don't get me wrong, I don't mean a cheap point and shoot, but a camera that was lighter, less bulky and that would allow me to be more important than the camera itself. When Fabiana had the possibility to have it in her hands, she immediately noticed the difference in weight: its six hundred grams, comprehensive of the lens, were absolutely nothing compared with the almost two kilos of the 5DMkII with a 85mm lens on it. Keep your camera in your hands for hours and hours and you will notice the difference as well! There is also another huge advantage I have found in the Fuji X-Pro1 and its unobtrusiveness: being a left-eye shooter, I have always given my right eye a minor impact in the way I photograph. Now that I use this camera, which is much smaller than the others, I have moved my right eye in the viewfinder; why? That's simple; I use my right eye for checking the exposure, locking the focus and framing, but then I switch all my attention to my left eye. That one sees the real photograph I want! I am still a left-eye shooter, but I can now focus all my attention to my subjects with an eye unobstructed by a viewfinder that limits my ability to see the moment. We specialise in Boudoir Photography, so you have to expect our subjects to be quite intimidated of posing half naked in front of our cameras. A smaller, unobtrusive camera works wonder in lowering the gap and relaxing our customers! This is an A-M-A-Z-I-N-G thing that the Fuji X-Pro1 allows me to do…..
See more pictures on fabyandcarlo.com
The sun was shining so we headed up to Hollow Ponds and took a rowing boat out on the water. It was a lot of fun although I had to do all the rowing. A few shots below all processed with VSCO Film 04….
See more pictures on samburtonphoto.com