Sample Images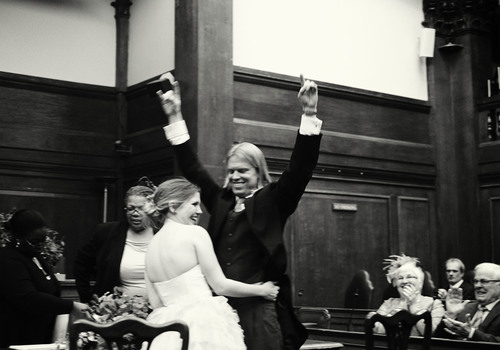 Should have got this post up sooner, but better late than never. Yup that's right, I did a whole wedding with just the Fuji X-Pro1, start to drunken finish. Yes it was my sisters wedding so I didn't have as many pressures, but she didn't book a photographer and left it all to me (almost all of it)! The good thing is, she is really happy with her photos! (not just because she is my sister apparently).  I shall start with what is my probably my favorite photo from the day! The beauty of the X-Pro1 is its small and light. So small and light that for this I didn't even have it in a bag, I just had it on a strap around my neck. So what did I have in my kit that day you may ask? Well it consisted of: Fuji X-Pro1, fujinon 18mm, fujinon 35mm, Fuji EF-X20 Flash. That was all… The lens that was off the camera just about squeezed into my suit pocket, so portable its amazing…
See more pictures on roughly365.wordpress.com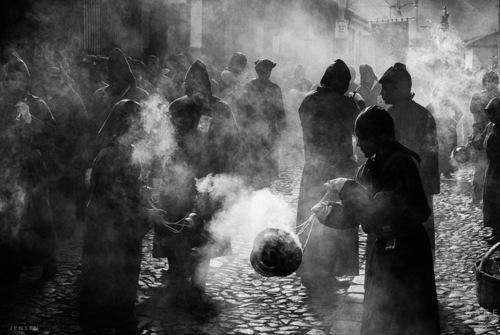 The town of Antigua in Guatemala is home to large, intense Catholic processions. Every Sunday during Lent, thousands of people take to the street as it snakes through impossibly narrow paths. Incense attacks the nostrils and its smoke turns everyone into ghostly silhouettes, scorched by the fiery Guatemalan sun. A chaos of people and the music of the procession. I am not a religious man and do not understand the underlying significance of what is happening. But I watch, amazed, confused, aware of symbols without comprehension. And small moments, moments of great surrealism. Absurd and frightening. I am fascinated by these fleeting instants, and I wonder how many notice them, fragments from a dream, sometimes out of a nightmare…..
See more pictures on www.kagecollective.com
Back in January I cheekily asked Fuji if I could borrow an X-E1 from them. I never thought they would agree but they did! I was very intrigued by it and thought that its extra flexibility over my X100 would be a great benefit to me. I was, and still am, most interested in the fantastic 35mm f1.4 lens as the results I'd seen from it are nothing short of spectacular. Fuji sent me an X-E1 to test but they sent it with the 18-55mm, a lens I had no interest in.
One of my main reasons for getting the X100 was to strip down my equipment and concentrate on just one lens. I had sold my old DSLR and 24-70mm f2.8 to get it so to get to use another zoom wasn't what I'd hoped for but I was still super thrilled to have been given the opportunity to use one. It was before my X Photographer status too. So I eagerly put the lens on the body, raised it to my eye and nearly dropped it! It was so front heavy. The X-E1 has the same lack of grip that my X100 has so to mount a fairly heavy lens (by Fuji standards)  on the front seemed very out of place but this wasn't to be what I disliked about this setup…..
See more great pictures on paulpride.com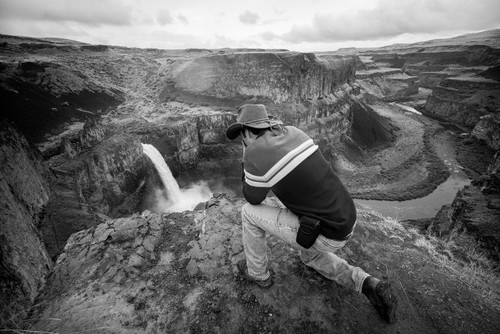 About a week ago Zeiss sent me their two newest lenses for the Fuji X system, which are also available for the Sony NEX camera system. The Zeiss Touit 32 1.8 and the Zeiss Touit 12 2.8. These lenses were highly welcomed to the mirrorless world of Fuji and Sony as it would be two more super high quality lenses for these two systems. With a lack of really HQ lenses for the Sony NEX these Zeiss offerings are pretty exciting to  those who shoot with a NEX body. But these lenses do not come cheap. At $1250 for the ultra wide 12mm f/2.8 and $900 for the 32 f/1.8 these will set you back a pretty penny. So the question is, are they worth the cost? ….

See more pictures on www.stevehuffphoto.com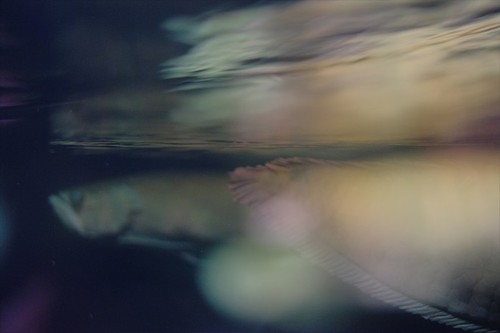 Kleine Kinder gehen gerne in den Zoo. Große auch.
Kleine Kinder essen gerne Kekse. Große auch.
Was dabei rumkommt, wenn man gleichzeitig Mehrfachbelichtungen macht, seht ihr hier. Entstanden im Aquazoo Düsseldorf. Vielen Dank an alle Tiere.
Fuji X-Pro1/ OOC Jpeg
See more pictures on www.janfervers.com
I am back from Nanjing for about a week now and have been chasing my tail trying to catch up on things, so my apologies for the radio silence. I have had a fascination with China for many years and while I get to travel all over the world I have only been to China once before, and even then only for three days, so I was delighted to be able to spend nearly three weeks working in Nanjing, thats long enough to really get stuck in to some decent photography. Before leaving I had made tentative arrangements for a guide to be with me while I travelled the streets and took photographs. I was not concerned from a security perspective, it just I wanted local advice on where to go for the best photo opportunities, plus its too easy to get lost when you do not speak or read the language. Normally for a trip like this I would pack up a few Nikon bodies, lenses, flash and a tripod, enough to cater for all eventualities, and then leave most of them in the hotel safe. This time I was determined to travel light and packed only my FujiFilm X100s, X-Pro1 with the 14mm and 60mm lenses and a tiny desktop tripod. It all fitted into my computer bag along with a Mac and a Surface RT. I was ready for road as they say in Ireland. But plans change. The project we were working on required us to work through two weekends and so personal photography was restricted to a couple of hours each night.
Walking the streets at night I couldn't fail to notice the rising influence of western culture in China. A stark contrast to my previous visit to Beijing. Huge, brightly lit, billboards above clothes shops depicted western men and women as fashion icons. Starbucks, McDonalds and KFC stores were everywhere and young people proudly carried Gucci, Prada and other named brand bags. Below that veneer it is still undeniably China, particularly off the main streets, however it is changing at an incredible rate…
See on wideanglecafe.wordpress.com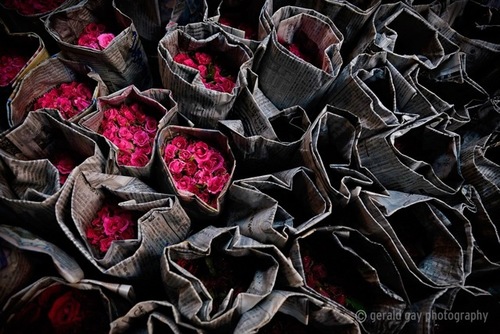 I have to say that the 55-200mm is just an incredible lens. Got it 2 weeks ago and it is plenty sharp and very well-made. The OIS is better than I could imagine. An easy lens to work with…a little stiff on the zoom but you'll get used to it. Focus is more than adequate for me. It doesn't hunt like even Canon zooms are prone to do. It isn't snappy but it locks on pretty well.
The earlier released 14mm is also a fantastic lens and will be perfect for all kinds of travel and landscape work. Now my travel bag is complete with the 14, 35, 18-55, 55-200 zooms. Took a long time Fuji…you really made us wait but it's all good now….
See more pictures on 500px.com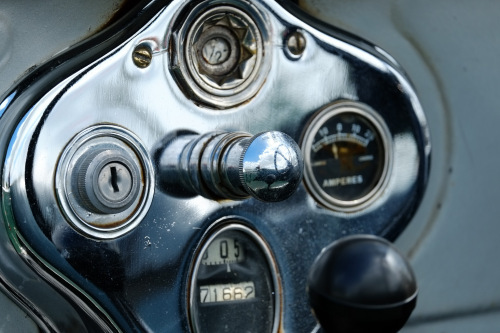 Fujifilm have finally released their X-Mount telephoto zoom lens to go with the X-Pro1 and X-E1 cameras.  The Fujinon XF 55-200mm f/3.5-4.8 R LM OIS to give it it's full title!  XF meaning that it is for the X-Mount cameras, R meaning it has a dedicated aperture ring on the lens, LM meaning it has the newer Linear Motor for AF (quiet and fast) and finally OIS meaning the Optical Image Stability function, which Fuji claim to give a 4 1/2-stop advantage in shake reduction……
Conclusion
In a number of respects this lens isn't going to match the performance of a professional 70-200 f/2.8, but bear in mind that this lens costs £599 and a Nikon 70-200 f/2.9 AF-S VRII is thereabouts £1600 (RRP of over £2000!), and the Canon version of a similar price.  I don't think it's fair to compare this to the 70-200 anyway, as I said, it isn't anywhere near the price, and the zoom range is much greater on the XF lens, being approximately 85-300mm equivalent.   The more obvious comparison to make is with something like a Nikon 55-200 f/4.5-5.6 on a crop sensor dSLR, but that doesn't really match up either with the Nikon being around the £200 mark, it is very much a cheap plastic kit lens that has nowhere near the build quality, optical performance or wider aperture of the Fujinon XF lens.  The Fuji 55-200 therefore sits somewhere in between these two options, with a very solid metal body that feels like it will last, and superb professional standard image quality…..
See more pictures on photomadd.com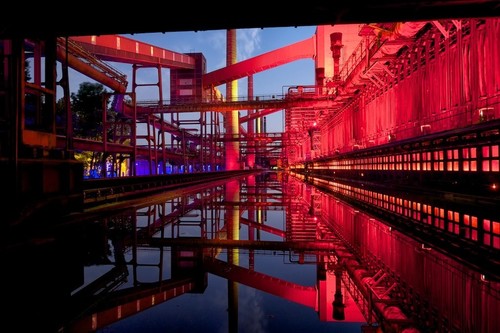 Same days ago we visit industrial locations in the former Steele- and Coal-Area of West Germany. Here are some Night-Shots from a famous cokery. All Fotos were taken with the X-pro1 and the XF 14mm and a small tripod. Postprocessing Raws with Aperture and NIK-Filters.
See more pictures on 500px.com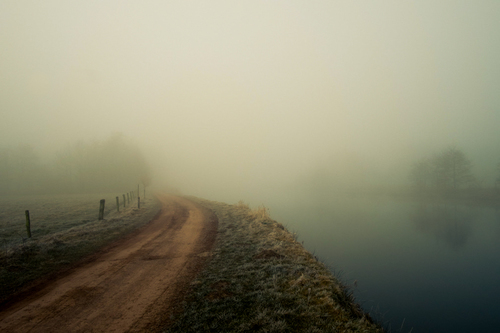 Mist has always fascinated me. It takes away pieces of the framed subject and replaces it with mystic. It sparks my creativity as a photographer, and that of the audience. Peoples imagination gets cranked up. We have our fair share of mist here in the Netherlands. It is the first thing I hope for when I check the weather before I go out taking photos.
I love wandering through the mist. Just me and my camera, lost in a mystical world. It doesn't only have a visual impact, but all sounds are silenced as well.
In the mist I have to work harder to get that specific image I want to show to the viewer. The framing and content is not only choosen by me, but is heavily influenced by the circumstances. But .. in the end it's all worth it.
See more pictures on www.robertpauljansen.com