Sample Images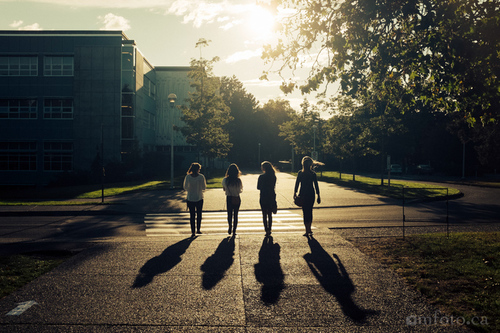 I am as proud as can be. My daughter started UVic at the beginning of the month, which meant a couple of trips to Victoria for us this summer. My son also went to UVic so Victoria is familiar to us and we always enjoy spending time there. We stayed on campus for the first stay and for the second stay we found a great place through airbnb.ca on Belmont. There is always something to point your camera at in Victoria. For me it always starts at the ferry from Tswwassen to Swartz Bay. This time I also spent some time walking through Chinatown and a drive along Beach Drive is always a hit. All the photos in this series are captured using a Fujifilm X100s…..
See more pictures on mfoto.ca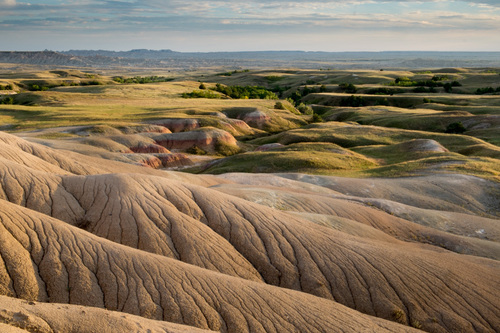 During our Badlands workshop, I've been shooting primarily with the Fuji X Pro 1 and the 14mm, 18-55mm, 60mm (macro), and 55-200mm lenses. Although, I must say that I still felt the pull to grab the D800 on many occasions (gallery coming soon!). Now, the X Pro 1 is not a D800 and I wouldn't take the X Pro 1 (yet) into weather conditions where I would have no problem grabbing the D800, and of course, there's the beefier build, 11 stop bracketing range, and multiple exposures available on the D800. In general, I was completely blown away by the X Pro 1 system, which weighs in at about 7 lbs in a shoulder bag. Let's see….hmmmmm……35 lb backpack…..7 lb shoulder bag…….35 lb backpack…….7 lb shoulder bag……..7 lb shoulder bag! Actually, I was thinking of taking the X Pro 1 system and my D800 and a couple of lenses to Cuba. That has been pared down to taking only the X Pro 1 system. Although, the screen was a bit grainy in low light, the images were not. The sharpness is remarkable and the file size is 91.4MB at 16bit! I NEVER used AWB, until using the X Pro 1. On this camera AWB (Auto White Balance) works great! So…….Ease of operation – check. Light weight- check. Short learning curve – check. Quality of lenses – check. File Quality – check +! Ergonomics? Ergonomics?? ………
See on tonysweet.com
Its been a while since  i had a chance to post something meaningful but i recently came back from a little golf trip to the beautiful West Virginia and have some images to share. The trip was a week long escape to the Snowshoe Mountain resort, with a primary focus on golfing at the Raven golf course. This is quite a beautiful place, with lots of grand views and some very friendly people. We were fortunate enough to have some excellent weather with a nice mixture of sun, fog, early morning clouds and overall perfect temperature for some golf. It is too bad that I missed the fall colours by about 2 weeks, but the views were still quite spectacular and definitely added to the golfing experience……
See more pictures on paulsamolukphotography.com
In my last blog post I editorialized about the need for long telephoto lenses in Fuji-X mount to expand the pro capabilities of the system. To explore this theme, over the past few days I have been using the Fuji X-E1 and the Fuji 55-200mm zoom, and adapting some long Nikon telephotos to gain some super-tele effects. I used the Fuji 55-200mm zoom alone to do these stark compositions of some of New York's bridges in black and white……
See more pictures on aboutphotography-tomgrill.blogspot.de

---
Fujifilm Fujinon XF55-200mm F3.5-4.8
Do you love my work and want to support me? If you're planning on buying camera gear, you can check out above-noted links. Prices remain the same for you, but a small percentage of your purchase value is valued back to me. Thank you!
---
When one encounters a new place for the first time, the barrage of new information and stimulus on the brain usually causes it go scrambling to make sense of the situation by comparing it with a mental list of other known destinations. Such was the case for me with Havana, Cuba. As the scenery flashed by outside the window of the taxi from the airport, some of it seemed strangely familiar, whether it resembled a mishmash of other tropical islands I've seen before or if it was just the countless images of Cuba portrayed in books and films that I've watched, I cannot say for certain. There are no shortages of stereotypes for Cuba, old American cars, grand buildings that have seen a better era, the weathered grandma puffing away on a great big cigar … yet what the photos often fail to convey is the sense of celebration about the place, a celebration of life itself, of which is often lived out in the streets. Everywhere you go, there's always the sound of live music around the corner, and everyone seems to be out on the streets, or hanging out of their balconies, trading gossip with neighbours, and just sat in front of their doorways, watching life unfold on the streets. Apart from the slightly annoying habit of taxi touts and jineteros (hustlers trying to sell us everything from cigars, great restaurants to girls, whilst simultaneously attempting to guess our nationality/ethnicity)…..
See more pictures on handcarryonly.com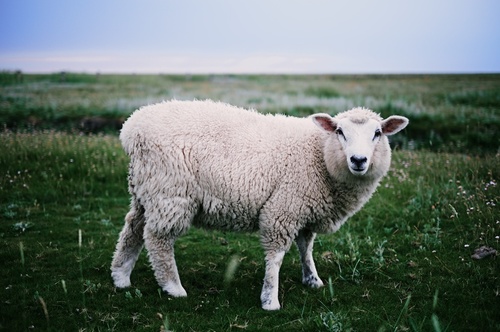 westerhever . germany . harz | Fuji X-Pro1
See more pictures on nighlines.tumblr.com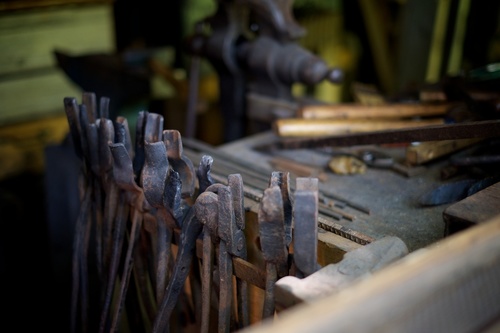 We've been taking the kids to Kline Creek for several years now, its one of the DuPage Forest Preserves hidden gems. Kline Creek is an 1890 working farm nestled at the end of a limestone track in West Chicago, IL, not to far for us to drive to occasionally. From a photographers perspective, you can usually find something to shoot. From a child's perspective, there is always something new to learn and explore on offer. Over the past few years the kids have experienced and got to participate in sheep shearing, corn harvesting, corn husking, blacksmithing, egg collecting, 19th century baking, lambing season, 19th century style country fair, and freshly made warm apple cider! There are more events on offer at Kline Creek, they're just the ones that have been in progress when we passed through. Our visit today was no different, there was a new learning experience on offer for the kids, though maybe a little less structured than anticipated. One of the big draws for my boys is to find the cats, there are several on the farm, all very friendly, to children at least! We did eventually find the cat and a chipmunk which was in his mouth. For several minutes we witnessed the cat relentlessly toying with the injured chipmunk, the food chain in action, though the twist was that the chipmunk though injured, it did manage to escape the clutches of the cat through a small opening in the barn, maybe it escaped to be caught another day! ….
…. all pictures with Fuji X-E1
See more pictures on jrobfoto.postach.io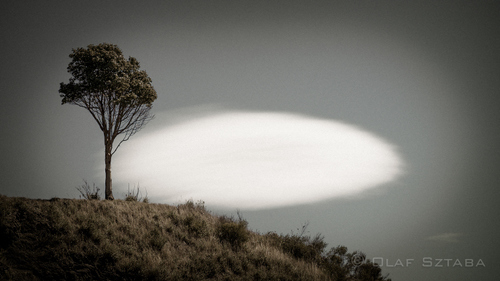 We have driven along the Oregon Coast several times in the past few years. Unfortunately, each time we encountered blue skies and strong sun, which in our view didn't do justice to the beauty of this magnificent place. Finally, this time we had one morning during which the coastal scenery presented itself at its best. Patches of fog blanketed giant rock structures, which occasionally received a larger dose of filtered light. As usual, I took a few initial exposures and checked all the data on our Fuji X-Pro1 paired with the XF 14mm F2.8 and Fuji X100s. The cameras were choosing apertures between 5.6 and 8 with shutter speeds fast enough for me to shoot from the hand. This allowed me to walk around freely, letting the camera do all the technical work. I could keep all my attention on the beautiful scenery, composition and light. Even in a place of such a beauty, one requires concentration and focus. Maybe it is just me but my approach to photography is very personal and methodical. While taking photos I like to concentrate on a subject, visualize and compose it in my mind before I take out my camera. If taken seriously, this mental effort doesn't tolerate any distractions – whether it is a discussion, loud noise or even a telephone conversation. Not only did we walk around, climbing some rocks to find a different perspective, but also worked hard to eliminate "waste" from the frame. In most cases, it requires walking back and forth (we shoot primes only), sometimes repeatedly to make the right decision. I don't press the shutter button until I am confident this is the photo I want to capture…..
See more pictures on olafphotoblog.com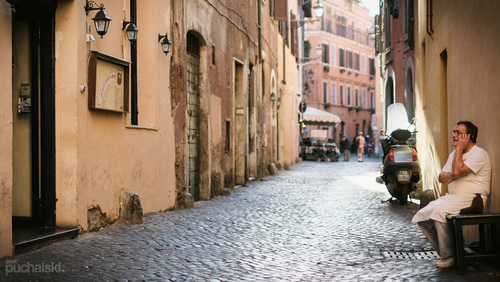 In the recent years, a new popular way of spending weekends has arisen here in Europe. With the introduction of so called cheap or low fare airlines going to Rome for a dinner in an authentic Italian pizzeria is easier than ever before, even if you live thousand kilometers away. Not to mention the access to great new photography opportunities. All pictures taken /last weekend/ with Fujifilm X-E1 and 35mm f/1.4 lens….
See on www.jakubpuchalski.com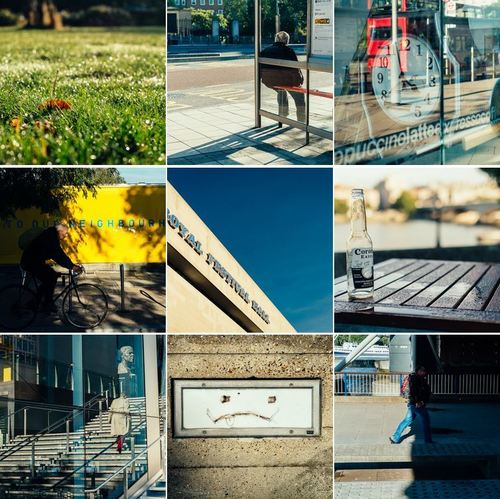 I woke up early this morning and the sun was shining for a change. The weather in London has not been so good this last week so I decided to get out early with my Camera. I took the the tube down to Waterloo and headed for the river. The sky was blue and the light was great, casting long shadows. It was the perfect time to walk along the Southbank as it was so quiet. I made the most of the light and incorporated the interesting shadows I came across. A few of my favourite shots below all shot with the XF 35mm lens and processed with VSCO film…..
See more pictures on samburtonphoto.com