Sample Images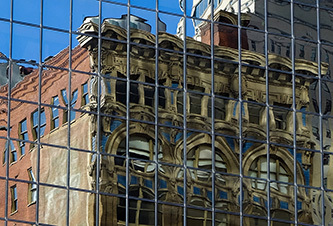 I bought the Fuji X-Pro 1 during the first week it became available. I was excited to own and use something different from a DSLR or Micro Four Thirds camera. I loved using it. I passed on the X-E1 as it did not offer me more than what the X-Pro 1 was already providing other than a better EVF. I did not think that the Fuji X-E2 would be enough of an improvement over the X-Pro 1 to warrant its purchase either. I was wrong. Good things come in small packages. That saying has never been more true than when I use it in reference to the Fuji X-E2. What an amazing little camera… at a good price point. I am a still photographer so I cannot speak to the video capabilities of the X-E2 nor do I care about them. That said, let's get on with my thoughts about the Fuji X-E2. First and foremost.. it's a fun camera and you can carry it all day without shoulder or back pain.. this is important to both young and older photographers. One of the reasons I ditched my Canon 5D MK II was the bulk and weight. No such worries with the X-E2.
The good:
The X-E2 is a small nonthreatening camera, easily carried in a small bag. Perfect for those who wish to travel light and still be able to get very high quality photographs. The IQ is truly stunning. The photos produced by the X-E2 have amazing detail, great color rendition and dynamic range. Noise is kept to a very comfortable minimum once you pass ISO 800 and little or none below ISO 800. The noise control appears to be better to my eye than what the X-Pro 1 offers (and it is good) and also appears more manageable with noise reduction software at higher ISO settings. The EVF on the X-E2 is one of the best I have ever had the pleasure of using. It is much better than the EVF on my X-Pro 1. The X-E2 has a built-in diopter. The X-Pro 1 does not. You must use a screw-in diopter on the X-Pro 1 and they don't always stay screwed in…….
See more great pictures on www.boxedlight.com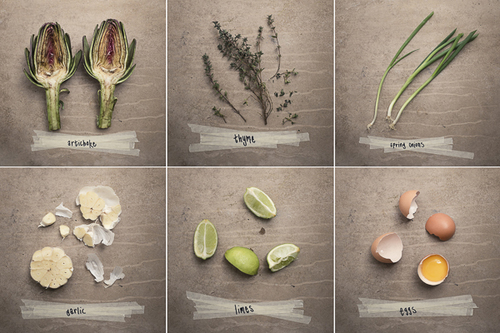 It's been an awesome past two weeks with the Fuji x100s – wow is all I can say! A huge shout out to the kind folks at Fujifilm South Africa for letting me test this specimen out. I want to stress that this is by no means a technical review; there are plenty of resources out there that cover those aspects in-depth. I will however, highlight a few things I found interesting and thoroughly enjoyed about this camera. After looking forward to shooting with the Fuji x100s for so long, I'll admit that I was slightly bummed -within the first five minutes of switching the device on I wanted to toss it against the wall… There – I said it… One can forget just how accustomed you become to using a DSLR, which I can pretty much operate with my eyes closed. After fumbling around with the controls and dials for a little while it all clicked (ha – pardon the pun). I was particularly impressed with the menu layout and the Q button (a real life saver); which allows you to access some of the most used controls. Anyway, rocky start aside, the x100s has a quick learning curve and is ergonomically very logically laid out. The amount of customization is astounding; in a couple of minutes everything was set up to my specifications. It was at that very moment that a gold ray of light shone upon me and the x100s (A-Ha moment possibly). This suddenly felt like a photographer's camera. I managed to set up three different custom profiles that I could access on the fly. I got pretty close to my usual Photoshop look just by tweaking white balance and curves clippings. If you prefer the old-school vibe there are three focusing modes to choose from; standard, split screen and the Jedi-like focus peaking mode – which is the best thing ever. Accessing the menu without removing your eye from the viewfinder is genius thanks to the optical viewfinder (OVF), which is good news for all you chimpers out there – no one will ever know your secret antics…..
See on www.dylanswart.com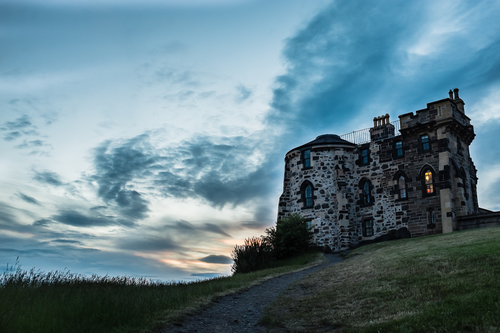 This post is really special to me and has been a long time in the making, so I do hope with all my heart you like it as much as I do. Benny, my best friend, and I have quite a bit in common: a.o. our love for our families, photography, whisky and Scotland. He recently was blessed with a second child, the lovely Lucy, baby-sister to the now 3 y.o. absolutely adorable Jules. In order to celebrate our birthdays (both in July, only about two weeks apart), we decided to take a short trip together in June to the amazing city of Edinburgh. The main focus of this trip was to have a brilliant time, combining sightseeing, photography and various culinary expeditions ;-) Equipment-wise, we both traveled (relatively) light. I had only packed the Fuji X100S and the Fuji X-E1 w/ the XF60mm lens, while Benny brought his Sony Alpha 77 and (my constant infatuation with the X-series cameras may have something to do with this) his newly acquired Fuji X-20 :-) Usually preferring zoom lenses for this kind of adventure, I was quite a bit nervous at the thought of having to rely exclusively on the 23mm fixed X100S lens, with the 60mm X-E1 as a backup for some light tele shots. I can't tell you how many times in the week preceding our trip I packed the excellent XF18-55mm lens, only to remove it from the bag a couple of minutes later. No safety net! …..
See more pictures on www.oliglod.com
The waiting
Not the best time to have a new camera in my hands to give it a try and see how it feels. Got a cold that has kept me home for some time. Excuses… a top photographer can make wonders shooting in his living room. Must confess I'm not a Patrick La Roque like photographer. (Damn! How does he manage to do that at home?).
X-E2 in the pinewoods
Yesterday I began to feel better and took the X-E2 for a ride with two lenses: XF18-55mm and XF55-200mm. I love primes, but X-E2 came with the XF18-55mm and I wanted to give it a try with the other tele lens. Easy. A five minutes walk and I am in what's left of the pinewoods that used to be in this neighborhood of Madrid. Winter light in the afternoon. Great quality, long shadows. You know that feeling when light is so amazing you feel almost dizzy and drunk? Does it ever happened to you? That thing …..
See more pictures on www.rafagarciaphoto.com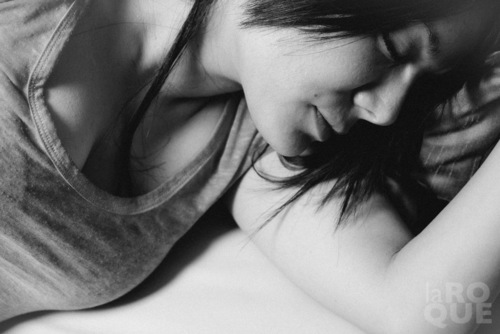 Lately I've somewhat veered away from the technical aspects of photography in the blog, mostly posting short essays in between new Fuji gear reviews. But there is a point at which it might become too self-involved. I do realize that. So today I thought I'd break away from this and do a kind of anatomical review of one of those client shoots I never talk about, tech notes et al. I always ask permission to do it but I usually tend to shy away from posting client assignments. And since I'm usually knee deep in the immediacy of what I'm shooting, after a few months have passed it feels somehow irrelevant; I have a fetish for the here and now… Or maybe the two days ago ;) Last Spring I got a message via Facebook from Aida; she'd apparently been searching for a photographer for quite a long time, had just stumbled on my work and wanted to know if I'd be interested in doing a portrait session with her. We did a back and forth and I proposed that we meet to discuss what she had in mind. I don't do cold sessions, ever — learned that one a long time ago. We had a wonderful time and settled on doing an exterior/interior shoot… But it was March: awful weather, crappy light and not a whole lot of it. Of course, when you don't have a choice you deal with it, you make the best of what's there; but if you can afford to wait, why bother? So we waited. And late April, the Gods of Light rewarded our decision……
See more great pictures on www.laroquephoto.com
All of these shots were taken over a period of two to three hours on November 18 late in the afternoon with the X-E2 at my favorite auto graveyard near Denton, Texas. Weather was cloudy with a bit of sun every now and then. Most were taken with the 18-55, a few with the 35m. Post processed in Lightroom. These were quick edits. This was my first time out with the camera. No glitches, no lockups. All photos are JPG as Lightroom does not recognize the X-E2 RAF files as being legit RAW files… that should change before long. Guess I'll have to load Silky Pix. Do I prefer the X-E2 to my X-Pro 1? Absolutely!
See more great pictures on www.boxedlight.com
Once a church, later a mosque, the Hagia Sophia is a unique place full of history and incredibly mystic, the only building in the world that served to three religions in order: Pagan, Christian Orthodox and Sunni Islam, an important world heritage, 1500 years old. All the picture was taken with my Fuji X-E1 + Fujinon XF 18-55 and som also with the M42 mount old lens Pentacon f2.8. I could not enter with the tripod so all the pictures has been made by hand…..
See more pictures on www.sabinoparente.com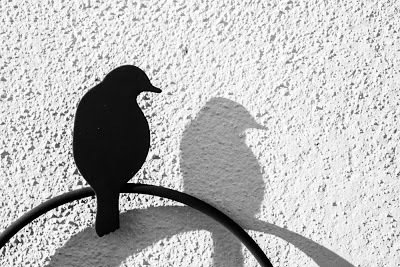 I'm not sure if I need the Fuji 55-200mm lens, obviously I'd love to have it, I just can't afford all the things I want. But I'll definitely get the new 56mm 1.2 lens once it comes out. Meanwhile we are all waiting for it there are plenty of old lenses with similar or longer focal lengths to play with. My choices of vintage glasses are the Helios 58mm f2.0 and the Tokina 135mm f2.8 M42 screw mount lenses. On a Fuji X camera it translates into 87 and 203mm. They both built to last forever, apertures rings are nice to handle, focus ring is smooth on the Tokina, a bit stiff on the Helios, but it produces amazing swirly bokeh effects. Here are a few shots from the last couple of weeks taken with the Fuji X-Pro1 using both lenses…..
See more pictures on gaborimages.blogspot.de
The 35mm lens is one of the most popular focal lengths for photographers because of its versatility in street, reportage, and landscape photography.  For a long time, it was the one lens that was sorely missing in the Fuji XF lineup.  If you wanted a 35mm equivalent lens, you would have to either adapt another manufacturer's lens, purchase the XF 18-55mm zoom or the XF 18mm, which is approximately a 27mm equivalent.  Fuji made a promise a long time ago that they would produce a 35mm equivalent lens, one with an F1.4 aperture no less, and people have been waiting very patiently for Fuji to deliver on this promise.  The wait is finally over: Fuji has finally released the XF 23mm F1.4 R lens, which is one of the most highly anticipated lenses in the XF lineup…..
See more pictures on findingrange.com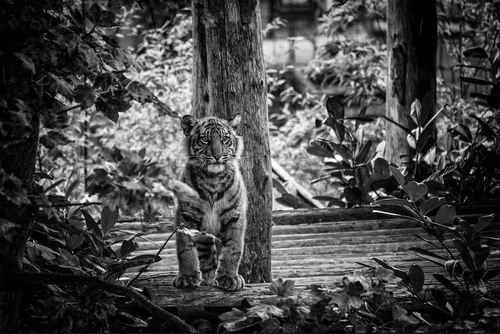 I was going to wait for the XPro2 to arrive at some point next year, but just could not wait! I needed a back up camera for my XPro1 and when the XE2 came out, it just looked so good. I hear a rumor the XPro2 will be weather sealed, this is great news. I know everyone else would like a full frame model but this would impact on my investment in Fujinon lenses, so hope the XPro2  is still a crop sensor.  I decided to have a look around at some of the early images posted by Kevin Mullins and some of the other Fuji guys and decided I had to have one, so put my order in to Cambrian Photography in Wales, so a big thank you to Sarah, only a three day wait for a new camera was well worth it.  If you live in the North West or North Wales I can recommend a trip to Cambrian Photography! The place is just full of great camera gear and they have a great coffee shop across the road and fish and chip shop close by!  But be warned they have most of what you want on the shelf and in stock so take your credit card!! I decided to give the XE2 a day out at Chester Zoo, a little strange you might think for a mirror less camera that is supposed to be slow!   You could be right, but I am going to be shooting events in some low light situations in 2014 and need to see what this little camera can do. I opted to try the Fujinon 55-200mm 3.5-4.8 lens, the main reason for this was my preferred set up in 2013 was a 300mm 2.8 Sigma on a Nikon D3s so I wanted to see what I would be missing and how well the XE2 would cope…..
See on lighttraveler.co.uk