Sample Images
 I originally purchased this camera because of the reasons mentioned in the introduction, namely that it is an elegant camera with a pleasing retro look which is practical, lightweight and able to create quality images handheld. However, as I worked with it something surprising happened. I started creating images I was excited about. I had ideas for images I did not have before. I started finding excitement in subjects I previously considered mundane, or for which I had no vision. The simplicity of the camera did that. The X100s is a simple camera with a fixed lens that makes me focus on taking photographs rather than on what gear I am going to use. It brings me back to thinking about photographs, instead of thinking about my equipment. It renews my vision and focuses my attention on the image rather than on the gear. Small and lightweight, I forget I am carrying it until I want to make a photograph. The camera is almost transparent. It lets the photograph come through and the vision free to express itself, renewed and fresh. As such it fosters a return to the fundamentals, to what photography is about……..
See on www.luminous-landscape.com
It is hard to describe what draws us to places like Bodie. Maybe it is the beauty of the forgotten and rusty; maybe it is the dark history or a search for ghosts of the past. One thing is for sure – after documenting all major ghost towns of the West over the last few years we couldn't be more pleased. Each ghost town provided us with great history lessons, unforgettable adventures and beautiful imagery. After visiting Sandon, Cody, Shaniko, Antelope, Elkhorn and Garnet, it was time to set our sights on Bodie – the largest and most popular ghost town in North America. Its reputation preceded it. Quoting from the diary of a girl who was taken to this infamous town: "Goodbye God, I am going to Bodie." Bodie got its name from Waterman S. Body, who discovered gold in 1859 and started yet another gold rush. At its peak, the town had a population of 10,000. While most mining towns of that time couldn't be mistaken for their elegance and law-abiding citizens, Bodie gained an especially bad reputation. Killings, fires, fights and robberies combined with 65 saloons offered all sorts of relaxation to stressed miners……..
See more black and white pictures on olafphotoblog.com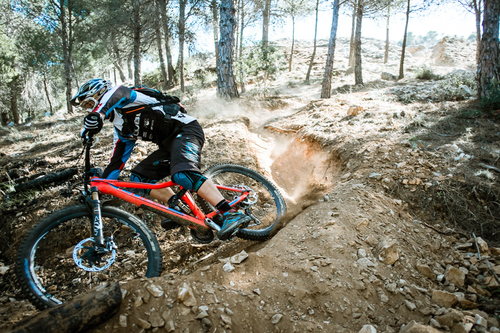 When I first went freelance I treated myself to some new gear. I bought a laptop – a necessary business expense – and a new camera, the Fuji X-Pro1, which at the time was on a special deal whereby you bought the body and an 18mm F2 lens for £999, and got a free lens from a choice of 27mm, 35mm or 60mm by redemption. I went for the 35mm F1.4. Financially, it wasn't perhaps the best idea – I hadn't completely got my head around how long it takes to get paid when you're self-employed – but I don't regret it. The weight, size, understated appearance and image quality of the X-Pro1 have made it feel like a great investment……..
See more action shots on andywaterman.info
There are lots of benefits of using the tiny and silent Fuji X100S to photograph a wedding. Although I mainly use Canon cameras through the wedding day, there are many great opportunities when this little camera is a better option for me. That's usually when I want to get in close to my subjects without affecting their behaviour. Its small size, and silence is what's most important here. But there have been small and quiet compact cameras around for a while now – what makes the Fuji different is the amazing clarity and image quality. These images fit in perfectly with those shot on the larger Canon SLR's, and it's pretty hard to distinguish between them in the finished set. To prove this point, all of these images were shot on the Fuji X100S. I've used the camera during the preparations as well as when doing the portrait session with the bride and groom. Also over the last year, I've been trying to put my heavy DSLR's in the bag for an hour or so, and just mingle with the guests. The camera and sensor are versatile enough to be able to use it in more or less any lighting conditions, so I can concentrate on recognising great moments and the composition……
See more pictures on www.rogerspictures.com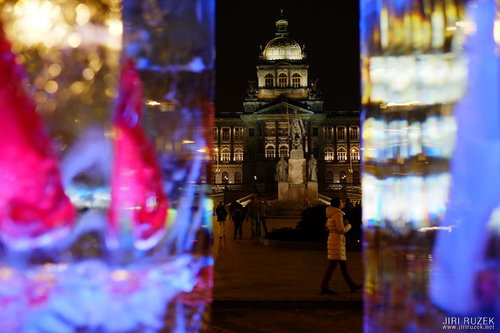 Maybe you have noticed on Facebook or elsewhere that I have sold my complete Nikon photo equipment and switched to mirrorless Fuji X in November 2013. I promised to write this article, explain the reasons that led me to the change and share my first impressions with the new camera. I know, there are tons of articles about Fuji X around the internet, but I hope also this information may help someone in his/her decision making…….
See more pictures on www.jiriruzek.net
A 5 story building transformed into a 360 degree panoramic stage of sound and video. A metro train converted into a moving spectacle of live music, loaded with speakers. An underground grotto-like former water cistern became the Mines of Moria from Lord of the Rings, complete with Balrog. And the final party featured thousands of ravers in a park, a big stage, DJ school for kids, oh and a sauna and a hot tub. What is this madness? This is Strøm. Strøm (Danish for power and current) festival is Scandinavia's premier electronic music festival and features a wide and innovative selection of events, workshops and raves held all over Copenhagen. There is no festival like Strøm, it is a pleasure shooting for them and the events are often original. I shot for them in 2012, and in 2013 Charlene and I had an amazing week covering up to 4 events a day…..
See more pictures on www.flemmingbojensen.com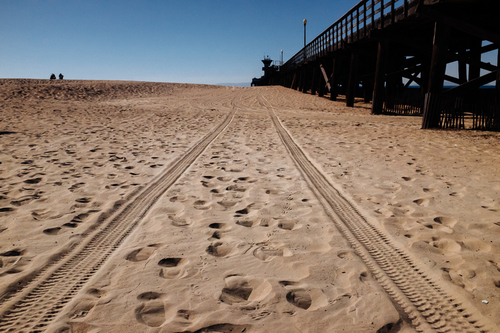 As I've mentioned in the past, the X100S is the camera I turn to whenever I want to keep things simple. Without having to worry about zooming or changing lenses, I'm left to focus on creating images. By concentrating on what I see in the viewfinder, I find that I'm not only more creative with my compositions, but more able to find a narrative in the images I bring home. Here is a series of images from my latest exercise in simplicity…..
See more pictures on stephenip.com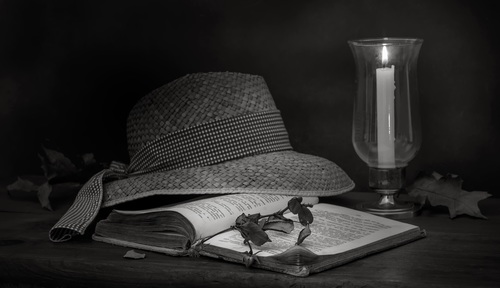 Finally I got time to put together a small set of B&W still life images inspired by a visit to friend's rustic cottage and taken with my favourite camera and legacy lens: Enjoy! All images : Fuji X-Pro1+MC ROKKOR-PG 58/1.2+Iridient Developer+NIK Silver Efex Pro …..
See on vkphotoblog.blogspot.de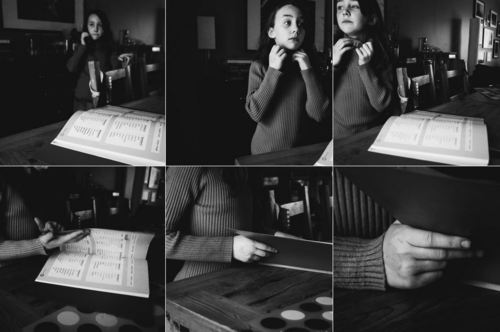 I'll obviously have much more in the weeks to come but I thought I'd post these as an introduction. Yes, the viewfinder is something to behold… More to come.
Shot with the X-T1 and Fujinon XF 18-55mm F2.8-4 R LM OIS
See on www.laroquephoto.com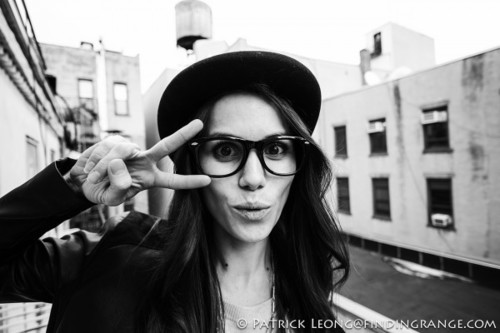 Over the weekend, my friend Haru came over from Westchester to help me out. As some of you know, Bob at Bergen County Camera was nice enough to lend me a Leica 75 Summarit, and I wanted to test it out on a person.  Luckily I have a very patient and understanding friend. So far, the lens is fantastic.  Best of all, it's not much bigger than a 50mm lens. I'm writing up a review on it using my M 240 but I will also be writing up my experience with it on my X-E2. The lens actually works superbly on Fuji, and since the lens isn't that heavy, it still feels very balance on the X-E2. I had some time left over, and I thought I would take out my Zeiss Touit 12mm F2.8.  I thought the 18mm equivalent of the Zeiss would offer a unique perspective, and more importantly, we had a blast with it.  Plus, we were in very tight quarters, so a wide angle definitely came in handy. If you're a frequent visitor to my blog, you probably already know that this is one of my favorite lenses for the Fuji X Series system.  Other than it being big (especially with the hood), it's a pretty handy lens, and excellent optically. When I bought it, I didn't know I was going to use it so much but it turns out that this is one of my most used lenses.  In fact, a lot of times, this is the only lens that I carry with me………
See on findingrange.com