Sample Images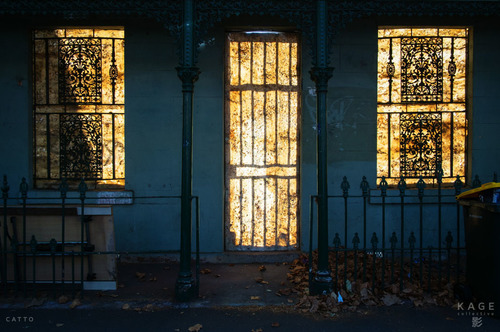 When I first came to Australia fifteen years ago, it was partly because of what a friend at school in Canada had said to me: "I don't know how to describe it, but the colours are brighter there." It's true, certainly – the sun here does seem to cut more, to shine harder; but also the birds, plants and flowers that have grown here are more colourful than those in my home land of pine trees, pink granite and lakes. And it seemed to me that the people had taken that on – had made their cities, cars and houses more colourful. Themselves, too. Moving back here from New Zealand, after fifteen years in a country whose national colour is black, I'm reminded again why I felt that way. The light itself is similar to New Zealand's; but the brightness is somehow, to me, Australian. This is part one of what will be an ongoing project for me, as I test my friend's statement. Some chapters may push back against the theory, others will propel it further – but I'll be interested to see which side wins!

See on www.kagecollective.com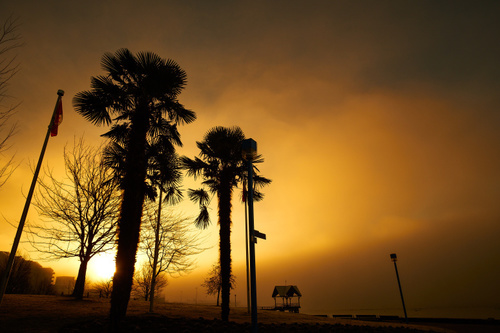 Since I sold my SLR gear and started shooting exclusively with X-series cameras I have started enjoying photography once again. I spend less time playing with menus and settings and focus instead on light and composition.
The biggest drawback of the system so far has been the lack of wide-angle lenses – my favourite perspective. But my problem has been solved. This weekend I picked up the latest Fuji lens – XF 14mm F2.8. What a lens it is!
I came from the pro-level Nikon and Canon gear and after one day of shooting, this lens has impressed me. In fact, after my initial assessment this is the best wide-angle lens I have ever shot with. (To make it even more interesting, the very same day I borrowed a Nikon D800 with the AF-S 14-24mm 2.8 zoom lens and used it along with my Fuji X-Pro1 and XF 14mm F2.8. You will find the whole story of my "Camera Fever" episode in the next post. For now all I can say that the Nikon D800 and its super-heavy lens is back in a store). Having said that, I am not going to give a scientific review (I prefer to spend time photographing); instead I would like to share a few images I shot yesterday with this newest lens. Please note that these are sample images without any distortion correction applied. Processed in Capture One 7 and Lightroom 4.
See more pictures on olafphoto.wordpress.com

---
Fujifilm Fujinon XF 14mm F2.8
Do you love my work and want to support me? If you're planning on buying camera gear, you can check out above-noted links. Prices remain the same for you, but a small percentage of your purchase value is valued back to me. Thank you!
---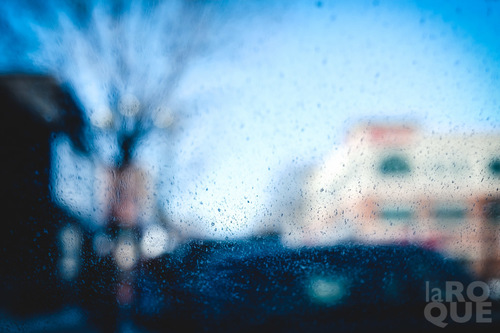 Montreal winters aren't just cold: they tend to throw humidity into the mix as well. And that's a much different kind of cold, one that seeps in and freezes your bones to their very core no matter what you do. It's like being pushed into a pool of ice water. And when the wind joins in on the party, well…
This week is like that. Biting. I've been in the city for the past two days waiting on some test prints for an upcoming project and ended up with some hours to kill. Needless to say I haven't really felt like aimlessly roaming the streets with my camera, waiting for the shot; it's been more of a sit in a café and drink coffee kinda mood. But February is a peculiar month. It brings back a different kind of sunlight behind all that cold, a teasing warmth, as though it's trying to let us know this arctic air won't be around forever; almost hinting at spring. If you can find a sheltered spot filled with sunshine and close your eyes, you can almost imagine it, you can almost taste those warmer days ahead. When I was a kid my parents would even build a "snow fort" in the backyard around this time of year; just two big mountains of snow pushed against the house to shield us against the wind. On weekends they'd lounge in there on lawn chairs, their faces up to the sun as though they were on a beach, chilling — literally. Filling up on vitamin D.  In a lot of ways the light at this time of year reminds me of Southern France, of Nice specifically. It's like this huge unrelenting spotlight that makes colours pop like crazy, a few hours each day. And since it stays a bit lower in the sky, it creates slightly more angular shadows than your usual awful midday sun. I didn't spend a lot of time shooting, admittedly. Maybe 45 minutes give or take. I'm not that crazy. But I do love the colour and the crispness of these images. All shot with the X-Pro1 and 35mm f/1.4 at ISO 200, using a mix of Pro Neg Lo/Hi and Velvia simulations….
See on www.laroquephoto.com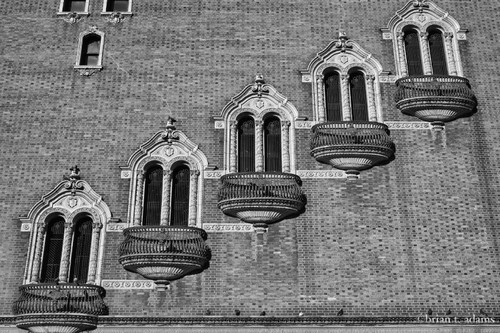 So, a little bit about myself… I became a camera enthusiast about one year ago. What I mean by this is I, unwittingly, purchased my first DSLR. Mostly, because I thought this is what you had to do if you wanted to get into digital photography and come up with "awesome" results. Aside from the past year, my photography experience is limited to my junior and senior years of high school some 18 years ago or so. While I did learn how to develop film and make prints – which were pretty rough – my efforts were mostly focused on shenanigans. Obviously, a lot has changed in nearly two decades of technological advancement and digital post processing. My point: I was the perfect consumer that fell right into the huge DSLR marketing trap. And, man, did I drop some of my hard-earned dough on DSLR what-have-you.
Digital Single Lens Reflex cameras certainly have their place in the world. I'll never contest that. In fact I still love mine. However, for me, something wasn't quite right. I genuinely don't like carrying mine around with me in public. It's huge, heavy, and I feel like I stick out like a sore thumb with it. In contrast, one of the reasons I bought it in the first place was to capture those seemingly random moments in life when you think to yourself "man, I wish I had a camera right now." The other reason I bought it was in an attempt to get into landscape photography…which has proven to be significantly harder than I expected. I suppose that's part of a different story, though. Either way, if I wasn't on a planned photo outing, the camera stayed at home. I quickly realized I was at least partially defeating the purpose of getting it in the first place. Then I found stevehuffphoto.com. Fast forward several months, and I am now the proud owner of the Fuji X-E1 teamed up with the Fuji 35mm F1.4. Sure, I'd like to score a Leica M9 or the new RX-1 but the cost was just too unreasonable for me. A couple of weeks ago, my fiancé and I returned from a week and a half long road trip pulling our vintage Airstream trailer up and down the Northern California Coast. It turns out that trailer camping in the winter is barely fun. However, it gave me a chance to put my new rig to the test. Please don't confuse this write-up as a technically based review of any sort. It isn't. I aim to let everybody know what my experience with it has been like thus far. A quick recap: my camera experience is limited to approximately one year of DSLR work, much of which has been on the tripod. The X-E1 is the first camera of its kind that I've ever used. Here goes…
Compared to a DSLR, the X-E1 is tiny. I have girl hands and I still found myself fumbling around with it at first. I quickly got over this and, now, really like its ergonomics. Plus, I'd trade discreetness for a little fumbling any day of the week. Even still, I still sometimes accidentally end up pressing the AE-L/AE-F and Q buttons from time to time being that they're located right where my thumb naturally ends up…not a big deal though. The X-E1 is very easy to use. The menus seem intuitive and straight forward and I can get into them and out again quickly without feeling like smashing the camera to bits because I forgot where a setting was located. Obviously, one of my biggest frustrations with the DSLR experience is all the menus and settings and adjustments and blah, blah, blah…sometimes I just want to take pictures. The X-E1 allows me to do exactly this. The only thing I typically adjust on it is aperture, ISO (I've assigned ISO to the FN button), and exposure compensation. Side note: I LOVE the little knob Fuji uses for exposure comp. I'm sure this isn't exclusive to Fuji, but it's the first time I've seen it. Perfect. I've tried auto ISO a few times, but in low light it tends to try to make the shutter speed 1/50 sec and then just adjust ISO around this. For 50mm focal length equivalent, this speed is marginal for those of us with shaky hands. So, I tend to sacrifice higher ISO to get a higher shutter speed. This just means I need to be paying attention to shutter speed. This was actually a challenge for me since I'm used to shooting almost exclusively at wide angles where you can get away with slower shutter speeds, especially if you've got Image Stabilization. Needless to say, I botched several shots do to slowish shutter speeds. My fault, not the camera's…..
See on www.stevehuffphoto.com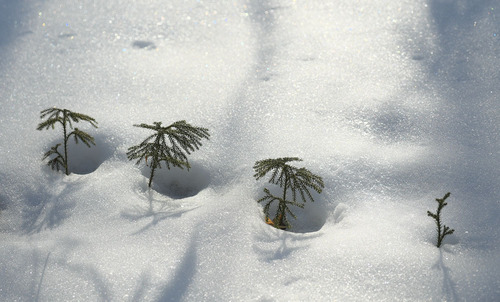 I didn't think I had much more to write on the Fuji X Pro 1.  At this point, it has become  one my main photography tools.  I have grown to accept the limitations in terms of raw file conversion and auto focus, in exchange for the brilliant image quality this camera generally delivers.
Several events recently however have caused me once again to revisit the camera and its work flow.
I have been using Adobe Camera Raw as my main conversion software and a trial/ beta version of Capture 1 for my more critical images, particularly landscape images with fine detail.  One Sunday morning recently, I started to process some files that were shot the day before.  I opened Capture 1 (the beta Pro version) only to find that it had expired, taking with it  the trial version I downloaded prior to the issuance of the beta.  Well, no matter,  I figured I'd go to their website thinking that I could download Capture 1 Express. This is a stripped down version of the full program including only the core features, including the raw file converter.  At $99 it seemed a reasonable deal. Unfortunately, it turns out that and the Capture 1 has shrewdly withheld X trans-sensor support from the less expensive software.  This may just be a matter of the "Express" product being an earlier software version, though it is easy to suspect that, given the superiority of their software in the case of the Fujis, they'd like us to spend the full $300. Momentarily frustrated by this, I retrieved the X Pro 1 box, and got out the software disk, which includes the Silkypix based-raw file converter that came free with the camera.  I was aware peripherally, that there had been several software updates to this.  Sean Reid of "Reid Reviews" and compared this software to Capture 1, and Adobe Lightroom, and felt it was second only to the Capture 1 results in image quality.  Given the circumstances I figured I'd give it a try. Doing some research, I discovered that there had been a further  update of this converter (ver.3.2.13.0), one more advanced than the one Sean Reid tested.  I installed the original disc, and updated the program from the website.  As I had a bunch of files converted with Capture 1, I decided to reconvert them with the Fuji software for comparison.  I also compared conversions by ACR.
This is a good example. It's from the original X Pro 1 article.  It was shot with the 60 mm lens, and I marveled at the time sharp it was.  If you "pixel peep" the Adobe version you can see the smearing, and "watercolor effect" people are talking about.  I didn't really notice this effect until I reviewed the Capture 1 version  which has much better preservation of fine detail ( BTW I did try to sharpen the Adobe version)…..
See full article on henrysmithscottage.com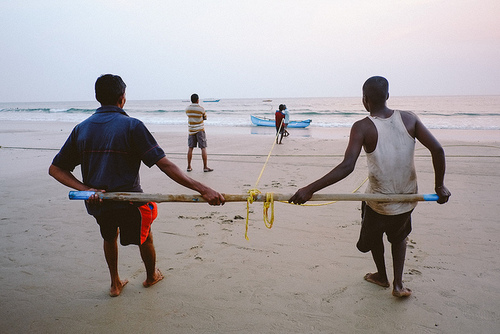 I haven't gone out and photographed much personal work since returning from Europe a month ago with one less appendix. Couple the appendectomy recovery with a bit of "nesting syndrome" (my wife is about to give birth to our first child any day now), I've spent most of my time organizing my home and streamlining my Lightroom catalogue (guided by Gavin Gough via his great eBook w/video tutorials – A Photographers Workflow). The south end of Bogmalo Beach, Goa, India.  Fuji X-Pro 1, 18mm (wishing there was a wider lens available from Fuji). Whilst keywording my library, I came across some images I took last October in Goa.  To break the metadata monotony, I decided to run the images through some Lightroom presets I just acquired from Visual Supply Company called VSCO Film Emulation 01 & 02.  I've never been a big preset user, but have always liked the way these presets have worked with photos I've seen from other photographers. These images were photographed in RAW with the Fuji X-Pro1.  They were then imported into Lightroom to develop.   When I started applying some of the VSCO Film presets to these RAW files, I didn't like what I was seeing at all.  I didn't understand why the presets looked so terrible compared to when I used them on some of my Pushkar Camel Fair photos.  I realized a few minutes later that the only difference was that I was applying the presets to the JPEG files I photographed in Pushkar (I photographed RAW+Jpeg that week), not the RAW files. The rocks on the south end of Bogmalo Beach, Goa, India. 18mm lens
To see what would happen, I decided to put the 3 month old RAW images (whose names I've changed by now) back on my SD card in hopes to process them into JPEG images in camera.  Thankfully the images popped up on the back of the X-Pro 1 and I processed the RAW files into JPEGs with the Velvia film simulation applied in camera.  I then imported the JPEG files back into Lightroom and BOOM, it made a world of a difference.  I applied various VSCO Film presets and eventually settled on the look of the Kodak Protra 160 VC++.  Lightroom doesn't have camera profiles yet for the X-Pro 1 like it does for my Canon 5D Mark II.  Since buying the X-Pro 1, I've tried to tweak the Lightroom settings to try and create a profile to match the X-Pro 1 in camera Velvia film simulation, but haven't figured it out yet. So, long story short, these images were photographed with the X-Pro 1 in Raw and converted to Jpeg in camera with Velvia film simulation applied.  They were then imported to Lightroom where I applied the VSCO Film preset Kodak Protra 160 VC++.
Please share feedback or any of your own experiences….
See more pictures on timsteadmantravel.squarespace.com
A few random twilight and night shots captured with the Fuji X-E1, the Fujifilm 35mm f1.4 and 18mm f2. When my favorite all-round camera, the Nikon D800E remains shelved due to weight and size (crazy good refurbished Nikon deals, including D600, D800, click here), I reach for the Fuji X-E1, a serious lightweight alternative. I admit, shooting without an AA filter can be very addictive
See more pictures on www.mikekobal.com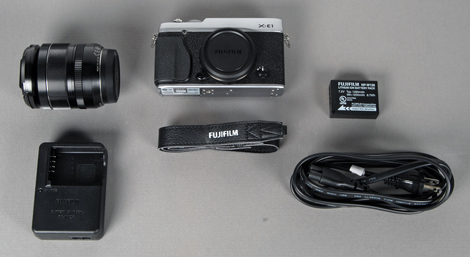 Conclusion

The X-Pro1 was 2012's most fun new camera, but if you're one of those people that thinks saving money is fun too, Fujifilm has the answer. By reducing the X-E1's footprint and stripping out the novel—but unhelpful—hybrid viewfinder, the company has shaved $400 off the X-Pro1's already-reduced price tag, all without sacrificing much of that model's stellar performance. For better or worse, our most enthusiastic praise is reserved not for the camera itself, but for the new kit lens. When the X-mount debuted, Fujifilm showed a commitment to high quality glass with its first three prime offerings, but many wondered if this performance would extend to a zoom lens. Now we know the answer. The X-E1's 18-55mm kit lens is almost exactly as sharp as the XF 35mm f/1.4, which is really quite amazing for a zoom lens. We only wish the aperture and focus rings were mechanical. As for the most important tests, many scores match the X-Pro1's numbers. Noise reduction is almost as strong, and white balance is nearly equivalent between the two. Dynamic range is also roughly equal, although the X-E1 is able to carry its performance further down the ISO range. We were surprised by the camera's just-okay color accuracy score, and our high weighting of this test will drag the overall score down, however this is but one blemish against a backdrop of impressive results. Minus the X-E1's smaller frame, hardware is also similar, most notably the "X-Trans" APS-C sensor, which omits a low-pass filter to trade video moire for sharper stills. Video is sort of an afterthought on this camera anyway, but at least continuous shooting speed is still a respectable 5.5-ish frames per second. Of course the X-E1 is still a lot of fun too. All of the retro mechanical dials are back, and they turn everyday photography into an empowering, hands-on experience. Apart from these dials, the button layout is not without its quirks and problems, and we do wish Fujifilm had made at least some effort in this area, but rest assured the X-E1 has wholly carried over the X-Pro1's distinct shooting experience. Autofocus is also fixed. The X-Pro1 got a lot of flak for its lackluster focus system, especially when compared to the Olympus OM-D E-M5, its close competitor. While the X-E1 is still no match for Olympus' autofocus efforts, and the camera still probably isn't appropriate for fast action, excessive hunting isn't nearly the problem it was for the X-Pro1. The Fujifilm X-E1 is all of the fun and none of the frivolity of the X-Pro1. The decision to exchange the hybrid OVF for lower costs will make a lot of consumers happy, but keeping performance at basically the same level is the real achievement here. We loved having this camera in-house and hate to see it go. Anyone who's been watching this series but put off by the price should take a second look. We recommend this camera for those hoping to more fully enjoy the photographic process, or really anyone who wants to capture sharp photos and have a good time while doing so.
Overall Score: 7.6
See full review on www.digitalcamerainfo.com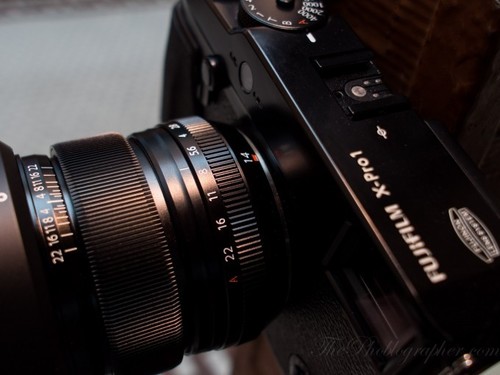 Fujifilm's 14mm f2.8 was announced a while back, and the lens is now starting to ship into the hands of reviewers and buyers everywhere. To date, this is the company's widest angle lens–rendering a 21mm field of view in full frame terms, and when you incorporate the aperture's depth of field on 1.5x crop APS-C sensor on the X Pro 1, it really comes out to around 21mm f4.5 (1.5 stops away from f2.8.) This is the lens that the company is marketing to street photographers, landscape shooters, and architecture shooters. Fujifilm has a long history of making lenses, but how does this one stand up?

First Impressions

In our tests so far, we're fairly impressed with the image quality but still don't think that this lens can touch the 35mm f1.4. However, we love the fact that Fujifilm decided to put a working depth of field scale on this lens. The build quality is also the best of the X series lenses released so far.
We're a bit disappointed with the autofocus performance on the X Pro 1, so far, with the latest firmware updates.
I've been shooting with this lens for a couple of days so far and I can't truly pinpoint who would buy this lens. While the focal length appeals to certain photographers, it has its caveats that we're going to need to explore more in the full review. Stay tuned.
See on www.thephoblographer.com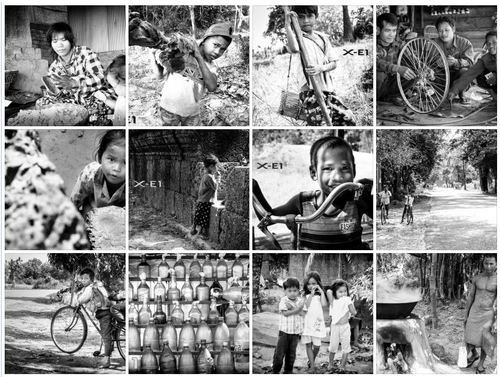 Fuji Expedition with the X-E1
See more pictures on www.facebook.com