Sample Images

For me, taking the time to watch the sunrise is a spirit-lifting experience in itself.  Every day is new, untold and full of possibilities.  To be out there facing that iconic view, seeing the day being born out of the darkness and lighting up the city where I've spent my entire life is quite an evocative thing to witness. That said, it's not always such a calming experience because as the sun rises and its rays dance over the clouds, occasionally, and perhaps only for a few fleeting seconds, the sunlight skims the atmosphere at just the right angles and your eyes are treated to a fantastic explosion of colour.  It's at those times when my sleepy mind is suddenly very alert and I'm most likely darting between two cameras I've got set up on tripods making sure their shutters are firing and the exposures are looking good.  And when I see those rear LCD previews glowing with same radiance, well, that's when I don't mind losing a bit of sleep so much. My usual kit for these sunrise shoots has been a Nikon D700, Nikon 24-70mm with an assortment of Lee filters (ND grads and a Big Stopper), a Fuji X-Pro 1 with the 35mm and 18-55mm XF lens and B&W 10-stop filter.  Let's not forget the many layers of warm clothing, a flask of something hot and many hours to stand around waiting! The 4-year old D700 still has a place in my heart despite higher resolution offerings from younger siblings and rivals.  It's reliable and predictable in so much as I know I can get extremely satisfying results from it.  Like a faithful old dog who knows where my favourite slippers, newspaper and pipe are. The Fuji X-Pro 1 on the other hand is still a very new camera, fashioned with classic and retro lines, but underneath its cool, dark exterior lies technology  which would make the Borg salivate.  The X-Trans sensor is innovative with its lack of anti-aliasing filter and funky colour array filter, but software companies have had decades to perfect their algorithms to render 'traditional' Bayer pattern sensor data so it's no surprise there are still improvements to be had.  It's not all bad news, though, and the X-Pro 1 still has a legion of fans with me being one of them.  Personally, I don't find the raws that bad when processed in Lightroom.  Certainly, not as bad as some might claim. The styling is great, the handling is great, the autofocus is decent for a contrast detection based system, the sensor is relatively huge for such a small body and in my opinion packs just the right number of megapixels (16).  Crucially, the lenses are excellent (aherm, Sony) which makes the XF system such a great one.  To me, great lenses are the foundation of any system because they're the pieces of equipment you carry over from one body to the next.  The JPG processing in-camera is good, but I'm still going to continue shooting raw because that leaves me the option of processing in-camera afterwards and because I believe raw support will improve. With all that said, what matters is the end result and whether I like it. I do. Very much so.
See more pictures on www.digitalrelish.net
Als kleinen Auftakt für die neue Website, möchte ich mit einem Post über meine Ausrüstung beginnen. Ich bin kein Freund von pauschalen Empfehlungen, daher werde ich meinen persönlichen Entscheidungsweg beschreiben, ich hoffe ihr könnt etwas für euch daraus ableiten.
Ich begann meinen Weg in die Fotografie mit einer digitalen Einsteiger-Spiegelreflex und ersetzte diese immer, wenn ich an seine Grenzen stieß. Dieser Weg führte über diverse Modelle, bis ich schließlich bei der Nikon D700 landete. Vollformat – Wow! Dachte ich, und diese Kamera ist auch unbestritten ganz hervorragend. Doch es begann der Siegeszug der spiegellosen Systemkameras und ich erwischte mich immer wieder, wie ich mit einem Auge die Entwicklung dieser Modelle verfolgte, war es doch immer wieder eine Quälerei die D700 + Objektive mit sich herumzutragen. Es gab aber immer etwas, dass mich davon abhielt, mich ganz auf ein solches System einzulassen. Voraussetzung für einen kompletten Umstieg war für mich vor allem, keine Kompromisse im Bezug auf die Bildqualität eingehen zu müssen.
Bei der Sony Nex-5n wagte ich dann zumindest einen Versuch als Zweitkamera. Es ist auch zweifelsohne ein wirklich gutes Gerät mit sehr guter Bildqualität, aber irgendwie ist sie mehr Computer als Kamera und die verfügbaren Objektive waren unbefriedigend, ich konnte sie als "Arbeitsgerät" nicht so recht ernst nehmen. Zu diesem Zeitpunkt kam mein Ausflug in die analoge Fotografie dazwischen, in der ich die damit verbundene Arbeitsweise zu schätzen lernte. Konzentration auf die Basics der Fotografie ist die Devise. Ich begab mich also auf die Suche nach einer Kamera, die die Vorzüge beider Welten so gut es geht in sich vereint. Naheliegend hierfür wäre wohl eine Leica M, doch die Recherche nach Preisen für Kamera und notwendigem Glas ließ diese Alternative in weite Ferne rücken. Und dann kam Fujifilm mit der X-Pro 1 auf den Markt.
Nach sorgfältiger Recherche und Probe-begrabbeln vor Ort war die Entscheidung schnell gefallen, die D700 musste gehen, die X-Pro 1 würde sie ersetzen. Dazu kamen alle 3 der zu Anfang verfügbaren Objektive, also das 18mm f/2, das 35mm f/1.4 und das 60mm f/2.4, der passende Zusatzgriff und eine Tasche, die gerade groß genug ist, alles aufzunehmen, eine Retrospective 5 Pinestone. Es gibt bereits zahlreiche Reviews und Tests im Netz, daher möchte ich mich auch hier auf meine persönlichen Pros und Kontras beschränken:
optimale Größe und Gewicht – portabel aber dabei nicht zu klein
bei Bedarf sehr gute JPGshervorragende Bildqualität und High-Iso Fähigkeiten
hochwertige Objektivetolles Design und Handling (Blendenring, Q-Button, etc.)
"Unauffälligeres" bzw. "zurückhaltenderes" Fotografieren möglich
Hybrid-Sucher
Aber auch die Nachteile sollen nicht unerwähnt bleiben:
keine Einstellung der Mindestbelichtungszeit bei Auto-ISO
AF-Geschwindigkeit nur begrenzt geeignet für Sport-/Actionfotografie
Blitzsynchronzeiten nur bei 1/160 bzw. 1/180s möglich
Freistellungsmöglichkeiten durch APS-C Sensor geringer als bei D700
RAW-Verarbeitung in LR4 noch nicht optimal ….
See full article on www.tobiasnaumann.de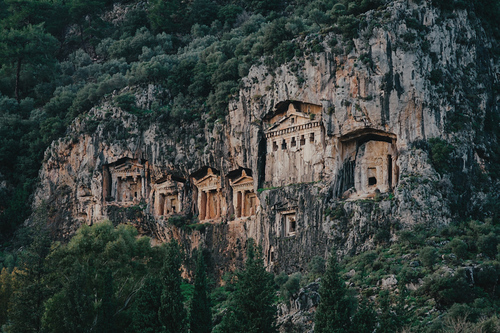 Most of the photos were taken with the Fuji E1 and 18/2, with a few special appearances by the Contax 28/2.8 & 45/2.

Thx Tomasz for your suggestion and for sharing your great travel shots :-)
See more pictures on mananetwork.tumblr.com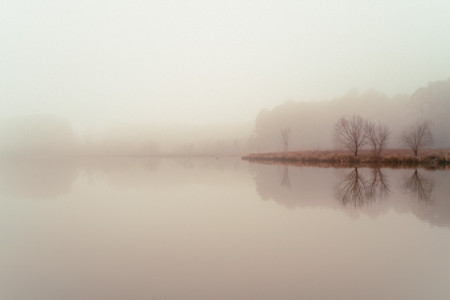 It seems that there is a ton of interest in the Fuji cameras, which is a good thing. There should be. I thought I'd offer an update now that I've had the camera for 6 weeks. Since the earlier post, I've used the X-Pro1 for 2 model shoots (for portions of the shoots, anyway), Christmas snapshots, a foggy day landscape shoot, as a second body for a concert at a local club, a photowalk around the NC State University campus, and carried it with me on various family outings ("just in case"). I would have shot more, but I spent a big chunk of the last month dealing with the flu and its aftermath. But, all in all, a good cross section of the sort of shooting I like to do. One thing I noticed (when I wasn't sick), something about having this small camera makes me want to get out and walk around and shoot. I can't wait to take a trip to NYC with this thing. I always felt so conspicuous with a big camera. I thought it best to divide my comments up in terms of the specific type of shoot. Photos from each (except my holiday snapshots) are included in the gallery…..

See more pictures on rodneyboles.com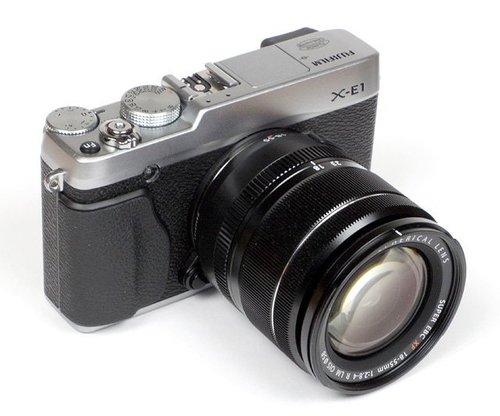 Unlike other mirrorless system providers, Fuji follows a top down approach in terms of target audience. Thus they are creating interest among professionals and prosumers first. After the release of 3 high quality prime lenses they are now tackling the mainstream market with a standard zoom lens – the Fujinon XF 18-55mm f/2.8-4 R LM OIS. You may argue that it is just another kit lens but unlike its remote cousins it is obviously one stop faster. If you buy it as part of a camera kit it is pretty affordable but its naked price tag of more than 650EUR/US$ makes it obvious that Fuji still doesn't want to play in the low end market. Interestingly the lens features an image stabilizer which is the first time Fuji has implemented this in a XF lens…..
Verdict
The Fujinon XF 18-55mm f/2.8-4 R LM OIS may be the hottest reason to enter the Fuji system. It is amazingly sharp throughout the zoom and relevant aperture range. The amount of lateral CAs is generally quite low with the exception of 55mm @ f/4. The Fujinon is not without flaws, of course. Technically it suffers from a high barrel distortion at 18mm and the vignetting is a bit too high at max. aperture. However, these aspects are taken care of either by the camera itself or external RAW converters so you don't need to worry from a user perspective. The quality of the bokeh (out-of-focus) blur is pretty good for a standard zoom lens but it cannot rival the best prime lenses, of course. The build quality is on a very high level but then you also expect no less from a lens in this price class. It is a bit worrisome, however, that this is the 2nd out of 5 tested Fuji lenses with a rather significant centering defect. We hope that this is not a trend that we will have to confirm once more in the future. Interestingly Fuji has modified the AF mechanism in this new lens. Unlike the gang of 3 prime lenses (18mm, 35mm, 60mm) it is quite fast and basically silent so Fuji is definitely on the right track here. Fuji's new image stabilizer is, of course, also a welcome new feature. In a nutshell – you can't go wrong with the Fujinon XF 18-55mm f/2.8-4 R LM OIS … if you can get a good sample.

Optical Quality: 3.5 to 4 / 5
Mechanical Quality: 4 / 5
Price/Performance: 4 / 5
See full review on www.photozone.de
This week's photos are taken with the Minolta Rokkor 50mm F1.4 lens mounted on the Xpro-1 via an adapter. The camera was set to manual focus, auto ISO and a mixed shutter speed of 250 to 500. The EVF was sufficiently bright for focusing and once I fixed the plane of focus, I can switch to using the OVF to conserve battery. Despite the age of the lens, the focusing ring is smooth and responsive and I was able to achieve a relatively fast "focusing" speed that is sufficient for action and street photography.

Shooting with a manual focus lens is different. You need to be more deliberate and choose your subjects and environment carefully. Anticipation, pre-focusing and letting the subjects walk into the scene are important elements to nail a shot. Focusing manually also preoccupies your mind with the technically aspect and free your mind of the fear of shooting people up-close. I have a higher percentage of people shots while "struggling" with focusing.
See more pictures on lucpher.wordpress.com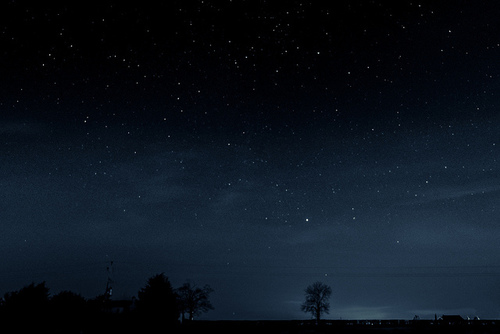 There is a growing trend amongst digital photographers to use their digital SLR cameras to capture stunning high definition time-lapse films. I thought I would start to explore the process using my X-E1 camera but I would stress this post is not a presentation of work, the film at the top of the post is merely my first and very rough experiment. This post documents my first attempt to capture a time-lapse video and process the images in Lightroom 4 to create a high definition time-lapse film.

Additional Hardware

If you want to explore this technique then in addition to a camera and tripod you are going to need an intervalometer. An intervalometer is a piece of hardware that all trigger your camera at a preset time interval. These range in price from around £15 through to over £100 if you opt for a wireless system. I have purchases the cheapest intervalometers I could find.
Intervalometer – X-E1
The X-E1 features a mic/release connector. I tested a canon remote release cable with the X-E1 and it triggered so I took a risk and purchased an intervalometer with the same Canon interface. This unit cost £19 and works perfectly.
Shooting the time-lapse….
See full article on www.flixelpix.com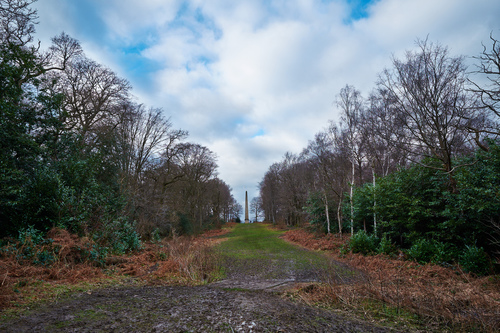 Nothing too definitive as yet, just a few samples from my new 14mm lens. It seems very, very sharp and distortion free. It isn't a 35mm equivalent focal length I'm familiar with (21mm) but it is wide, which is why I wanted it. All I can say is that I'm very happy with it thus far, I just want to find a landscape to use it on.
See more pictures on sgoldswoblog.wordpress.com
Oh goody! I just received my Fujinon 14mm f2.8 lens today. I'd been waiting for it since September. Hopefully, if the temperature is not too brutal for my old bones, I'll get out and shoot with it this weekend. When I was shooting film with my Leica M6 my favorite lens to use was the Leica 21mm, the equivalent to the Fuji lens in focal length. So I'm going to have a chance to dig deep into my bag of tricks (that's a euphemism for trying to remember old techniques). We shall see…..
Both these shots were made with the 18-55mm zoom lens. I would like to have been able to zoom out wider for the first image, but street happens so fast that's not always possible. Would have been a much better shot with some space at the top of the frame. But I still like her expression. I caught this gentleman with the very cool beard on 34th Street just after leaving a critique session at B&H Photo. There's just something about facial hair, whether on a man or woman, that's so much fun to shoot.
See on genelowinger.blogspot.de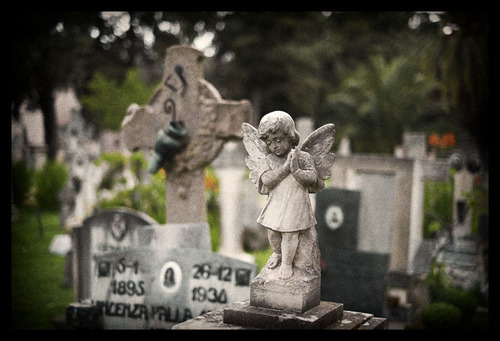 Google Translater (ENG)
Inside the gates to cimitero the Bonaria so struck by two things. It never ends. The match continues. The national temperament shines through even after the journey now. The place is almost a little magic this rainy and windy day in January. Anywhere you see something. The eye receives almost panic. The area is filled to bursting with statues and crosses in all its forms.
The wealthy have not let conserve wealth. The poor have carved the name of the family in the wet concrete.
And everywhere portraits. Small photographs of the rest in the wall or under the surface. At first a little morbid sense but after a while it falls into place. Why would a people totally without shyness avoid this when it comes to memorials.
See more pictures on kristerhalvars.blogspot.it