Sample Images
See on Scoop.it – Fuji X-Pro1

Yesterday I spent a great day wondering around London with a few of my photographer mates doing a bit of street photography. I love street photography, it is unpredictable, exciting, challenging but most of all fun. It improves your observational skills no end, you learn to not just look at what is in front of you but to really see what is in front of you. You are constantly looking for colours, shapes, light, emotions, and of course 'the decisive moment'. We began by visiting an area of London I'd not ventured to before, Brick Lane and Hackney. Venturing onto Covent Garden and more central London later in the day. One of my friends Pete is a born and bread east ender and is extremely knowledgable about street art. He took us on a fascinating tour around Hackney and the surrounding areas showing us art by various different writers. I absolutely love how Graffiti has finally been recognised and has now become accepted and in fact encouraged as professional street art, with building owners paying huge money for people to come and produce works of art to adorn their properties. I shot for the majority of the day with my absolutely new favourite combination. The Fujifilm X-Pro1 fitted with the official Leica M mount and the great Voigtlander 25mm f/4 Color Skopar. This manual focus range finder lens, built for use on Leica range finder cameras works so well on the X-Pro1. It is very sharp, easy to use and is absolutely perfect for street photography. I chose to focus the lens using zone focusing. To do this I set the aperture of the lens to f/8 and the focus scale to 2m. This gave me a near focus distance of 1.33m and a far distance of 4.1m, perfect for capturing people going about their business on the street. When I wanted to focus on buildings and other bits in the distance I set the focus scale to 3.89m, the hyperfocal distance at which everything from 1.9m to infinity was in focus…..
See on Scoop.it – Fuji X-Pro1

I've been wanting to visit Chefchaouen for many years. We've driven past it on a few occasions, but just never had the time to go and visit it properly. Our time in Morocco was different on this visit because with my wife's parents going to Mecca just after we arrived we've had some time to ourselves to go off and visit without having to get back to be fed! My wife wasn't convinced it would be safe to go to Chefchaouen, but after some pestering I persuaded her to go and we set off early morning for the 3 1/2 hour drive through the mountains of central Morocco to get there, travelling between the Moyen Atlas near Meknes to the Rif mountains in the north. The drive alone is stunning and the scenery on a huge scale, with everything from wide-open fertile undulating farmlands to rocky outcrops with winding mountain roads. This is where the 14mm Fuji lens would have been useful if it were available! We arrived at Chefchaouen around lunchtime and as we approached I immediately recognised it nestling on the side of the mountain from the photos I'd already seen. Chefchaouen is well known for the blue streets and buildings, not to mention people wanting to get erm…. 'happy' shall we say! As a consequence you'll be asked more than once if you're after some "hash", but if you politely refuse they don't bother you further and after the same person has asked you a couple of times they seem to give up! I felt a lot safer here than in Fes and didn't hesitate to go out alone in the late afternoon whilst my wife was resting, even down into the real back-streets away from the tourists to where people actually lived. I was never bothered and felt completely safe. The town seems quite daunting at first, but once you get used to it all the little streets lead back on themselves and as long as you've got a reasonable sense of direction you can't really get lost, especially as they mostly lead either up and down, or simply connect the main streets going up and down, unlike many of the other medinas which can just be winding mazes!….

See on www.photomadd.com
See on Scoop.it – Fuji X-Pro1

Hát tuồng is one of the oldest art forms in Vietnam, and is said to have existed since the late 12th century. It's believed to be influenced by Chinese opera performance techniques, but subsequently evolving and changed into a new form embodying Vietnamese characteristics and nature. Photographed with the Fuji X Pro-1/Fujinon XF 18mm in Hanoi, Vietnam.

See on thestreetleica.wordpress.com
See on Scoop.it – Fuji X-Pro1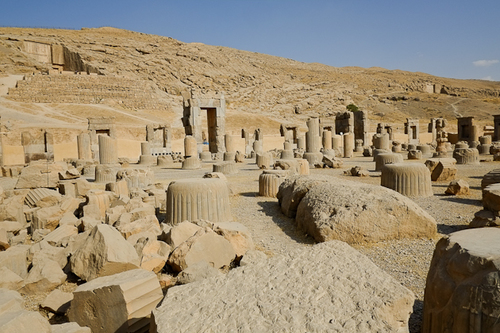 This city was once the richest on Earth. The ancient city of Persepolis – Iran – was founded more than two and a half thousand years ago. Ceremonial capital of the Archaemenid empire, thriving for a couple of hundred years or so, Persepolis was subsequently burned to the ground. Two thousand three hundred years after Persepolis was almost completely destroyed by Alexander the Great (what an ass-hole) UNESCO heritage listed the evocative ruins of the city. These days, Persepolis costs the ludicrous amount of 14 US centsto enter. Check your backpack at the door, don't mention the sanctions. Iran, you continue to amaze me, daily.When I arrived at Persepolis in the middle of the day, using a chartered taxi from the cultural city of Shiraz where I am currently based (circa 7000 years old), the car park was almost empty. The surrealistic site of an empty car park in the middle of central Iran took me back to my youthful days – visiting Los Angeles. I once slept overnight in a car in Orange County, to ensure that I was first in-line for Disneyland….

See on www.yomadic.com
See on Scoop.it – Fuji X-Pro1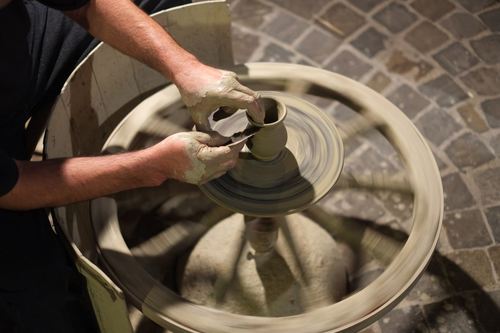 Freehand Shots By Night. No words, only X-Pro1 shots.

See on 500px.com
See on Scoop.it – Fuji X-Pro1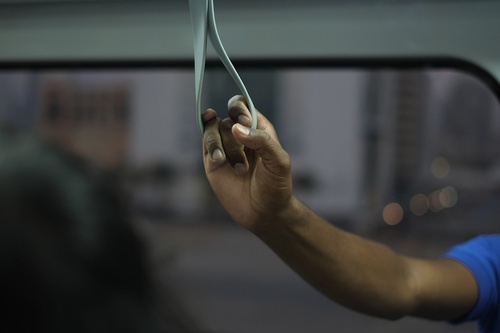 Finally I'm here to share with you my very limited hands on FujiFilms latest product
X-E1 & X-F1 which was provide to me by FujiFilm Middle East office. I need to thank them over this post for continues support provided to me and other local photographers. X-E1 is simply X-Pro specification without Hybrid Viewfinder and little look of X100. Of course interchangeable lens! The first thing you realize is the weight and size is dramatically decreased just to feel even more comfortable within your hand. Price has been dropped too to make better choice for most people who want to purchase camera in coming holidays. Honestly after weeks of using X-Pro1, I felt X-E1 even too light! It definitely gives advantage to make it more portable. The Viewfinder resolution increased much better than X-Pro1 which was necessary to improve since hybrid view finder is gone! The speed of auto zooming was quiet in same range with X-Pro1 with latest firmware if not a bit faster. I have mostly shot in auto focus mode compare to x-pro which was mostly shot in manual mode. As prototype device i felt of little shutter lag sometime but not major one. The low light is slightly better than x-pro. Specially in High ISO mode. But in most scenarios almost same as x-pro1. As I said at the beginning it's just x-pro in different body! ….

See on hassankiyany.com
See on Scoop.it – Fuji X-Pro1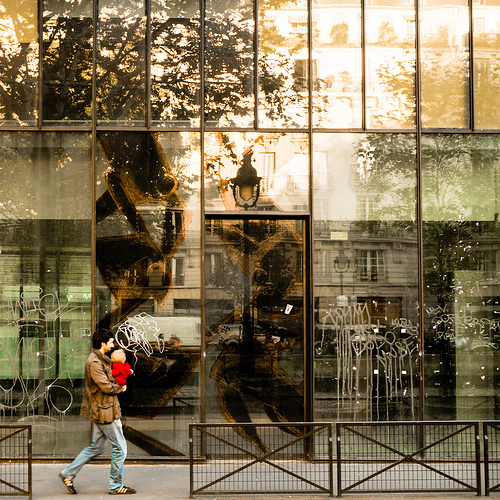 Some new pictures of Paris ans suburbs taken with the x-pro 1.

See on yannbeauson.wordpress.com
See on Scoop.it – Fuji X-Pro1

Yeah, I'm impatient. Against my own judgement I bought an import… the XE1+35mm kit. Got it from a company with great reviews and what seemed like a good reputation. Paid just under $1400 and it arrived in about 4 days. The company is in the U.S. and named Negri Electronics if you're interested… and they also offer their own warranty. I didn't get too much time with the camera since I had to work today, but I did get to go out for a short while and test her out.
In size, it's so close to the x100 the difference is only slight. The little grip and thumb grip make the camera feel great in the hand. On my x100 I have a thumbs-up, but I won't need that on the XE1… which is good because it would cover the magnify wheel anyway. Because I'm so familiar with the x100 now, setting up the camera and going through the menus felt very familiar. I can't compare it to the XPro1 since I never used one, but I'd assume it's similar. The EVF is the best I've used (admittedly, I only tried an NEX-7 once). Color, contrast and clarity are all excellent. Once thing that bugs me a little is when the camera awakes from sleep it takes a second for the EVF to adjust to the ambient lighting (seemed more noticeable than with the x100). I tested her out with three lenses today. Obviously, as I got the kit with the 35mm lens, I tried that out first. I had also bought the Fotodiox M-to-X adaptor, so I tried out the Voigtlander 21mm f/4 Skopar and the Voigtlander 50mm f/1.5 Nokton. I own a few M lenses, so I'll be testing other outs over the next week.
The 35mm f/1.4 will likely get a LOT of use. Funny enough, it didn't have the latest firmware on it, so I updated that first thing. I was anxious to try the CV 21mm Skopar, with it's 31.5mm effective focal length. I was going to buy the Fuji 18mm lens, but I have never been a fan of the 28mm full-frame equivalent, so I decided on the Skopar instead. So far, I'm glad I did. The is some loss of clarity towards the edges of the frame, but it isn't enough to bother me. Manual focusing is exceptionally easy. The 3x magnification makes it a breeze. This isn't a fast lens anyway, so even wide open it's going to be fairly easy to nail focus even without magnification. And I really like the combination of M-lenses on the XE1 body….
Overall, I am extremely pleased with the XE1 on day one! I really wanted to buy the XPro1 when it came out, but couldn't afford it then and had to hold off… and I'm glad I did. This fit my budget nicely and it literally the perfect size camera for me… and considering I never use the OVF on the x100, I'm not going to miss it.

See on forums.dpreview.com
See on Scoop.it – Fuji X-Pro1

In the Magical Symbolic Garden with my X-Pro1. No words, only X-Pro1 shots.

See on 500px.com