Sample Images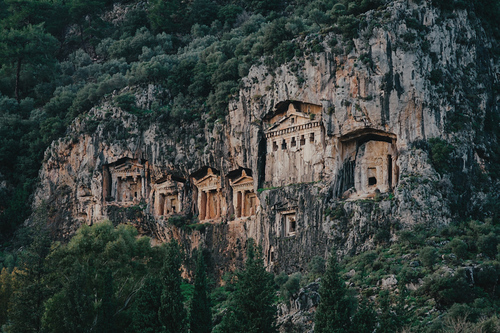 Most of the photos were taken with the Fuji E1 and 18/2, with a few special appearances by the Contax 28/2.8 & 45/2.

Thx Tomasz for your suggestion and for sharing your great travel shots :-)
See more pictures on mananetwork.tumblr.com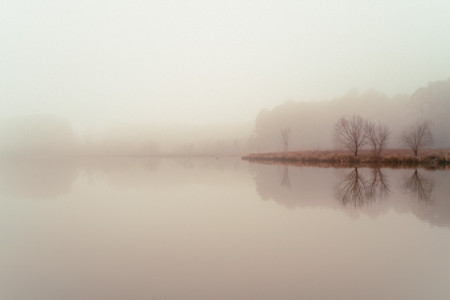 It seems that there is a ton of interest in the Fuji cameras, which is a good thing. There should be. I thought I'd offer an update now that I've had the camera for 6 weeks. Since the earlier post, I've used the X-Pro1 for 2 model shoots (for portions of the shoots, anyway), Christmas snapshots, a foggy day landscape shoot, as a second body for a concert at a local club, a photowalk around the NC State University campus, and carried it with me on various family outings ("just in case"). I would have shot more, but I spent a big chunk of the last month dealing with the flu and its aftermath. But, all in all, a good cross section of the sort of shooting I like to do. One thing I noticed (when I wasn't sick), something about having this small camera makes me want to get out and walk around and shoot. I can't wait to take a trip to NYC with this thing. I always felt so conspicuous with a big camera. I thought it best to divide my comments up in terms of the specific type of shoot. Photos from each (except my holiday snapshots) are included in the gallery…..

See more pictures on rodneyboles.com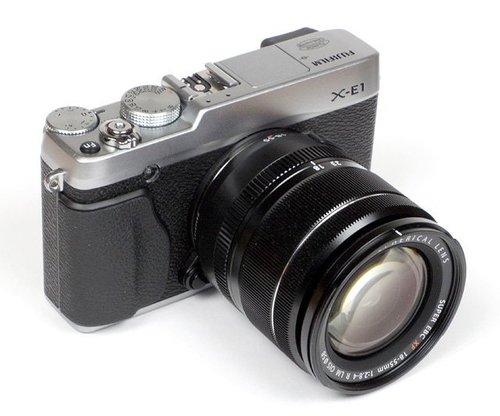 Unlike other mirrorless system providers, Fuji follows a top down approach in terms of target audience. Thus they are creating interest among professionals and prosumers first. After the release of 3 high quality prime lenses they are now tackling the mainstream market with a standard zoom lens – the Fujinon XF 18-55mm f/2.8-4 R LM OIS. You may argue that it is just another kit lens but unlike its remote cousins it is obviously one stop faster. If you buy it as part of a camera kit it is pretty affordable but its naked price tag of more than 650EUR/US$ makes it obvious that Fuji still doesn't want to play in the low end market. Interestingly the lens features an image stabilizer which is the first time Fuji has implemented this in a XF lens…..
Verdict
The Fujinon XF 18-55mm f/2.8-4 R LM OIS may be the hottest reason to enter the Fuji system. It is amazingly sharp throughout the zoom and relevant aperture range. The amount of lateral CAs is generally quite low with the exception of 55mm @ f/4. The Fujinon is not without flaws, of course. Technically it suffers from a high barrel distortion at 18mm and the vignetting is a bit too high at max. aperture. However, these aspects are taken care of either by the camera itself or external RAW converters so you don't need to worry from a user perspective. The quality of the bokeh (out-of-focus) blur is pretty good for a standard zoom lens but it cannot rival the best prime lenses, of course. The build quality is on a very high level but then you also expect no less from a lens in this price class. It is a bit worrisome, however, that this is the 2nd out of 5 tested Fuji lenses with a rather significant centering defect. We hope that this is not a trend that we will have to confirm once more in the future. Interestingly Fuji has modified the AF mechanism in this new lens. Unlike the gang of 3 prime lenses (18mm, 35mm, 60mm) it is quite fast and basically silent so Fuji is definitely on the right track here. Fuji's new image stabilizer is, of course, also a welcome new feature. In a nutshell – you can't go wrong with the Fujinon XF 18-55mm f/2.8-4 R LM OIS … if you can get a good sample.

Optical Quality: 3.5 to 4 / 5
Mechanical Quality: 4 / 5
Price/Performance: 4 / 5
See full review on www.photozone.de
This week's photos are taken with the Minolta Rokkor 50mm F1.4 lens mounted on the Xpro-1 via an adapter. The camera was set to manual focus, auto ISO and a mixed shutter speed of 250 to 500. The EVF was sufficiently bright for focusing and once I fixed the plane of focus, I can switch to using the OVF to conserve battery. Despite the age of the lens, the focusing ring is smooth and responsive and I was able to achieve a relatively fast "focusing" speed that is sufficient for action and street photography.

Shooting with a manual focus lens is different. You need to be more deliberate and choose your subjects and environment carefully. Anticipation, pre-focusing and letting the subjects walk into the scene are important elements to nail a shot. Focusing manually also preoccupies your mind with the technically aspect and free your mind of the fear of shooting people up-close. I have a higher percentage of people shots while "struggling" with focusing.
See more pictures on lucpher.wordpress.com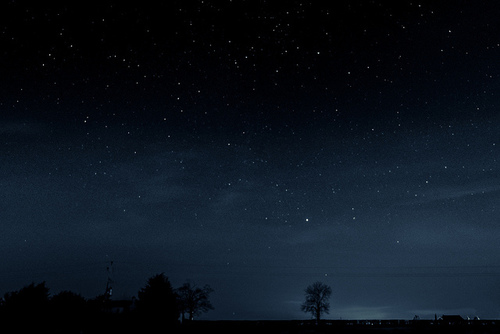 There is a growing trend amongst digital photographers to use their digital SLR cameras to capture stunning high definition time-lapse films. I thought I would start to explore the process using my X-E1 camera but I would stress this post is not a presentation of work, the film at the top of the post is merely my first and very rough experiment. This post documents my first attempt to capture a time-lapse video and process the images in Lightroom 4 to create a high definition time-lapse film.

Additional Hardware

If you want to explore this technique then in addition to a camera and tripod you are going to need an intervalometer. An intervalometer is a piece of hardware that all trigger your camera at a preset time interval. These range in price from around £15 through to over £100 if you opt for a wireless system. I have purchases the cheapest intervalometers I could find.
Intervalometer – X-E1
The X-E1 features a mic/release connector. I tested a canon remote release cable with the X-E1 and it triggered so I took a risk and purchased an intervalometer with the same Canon interface. This unit cost £19 and works perfectly.
Shooting the time-lapse….
See full article on www.flixelpix.com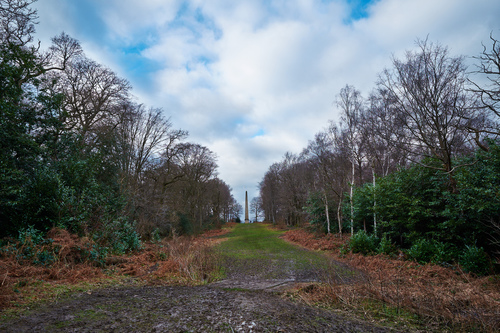 Nothing too definitive as yet, just a few samples from my new 14mm lens. It seems very, very sharp and distortion free. It isn't a 35mm equivalent focal length I'm familiar with (21mm) but it is wide, which is why I wanted it. All I can say is that I'm very happy with it thus far, I just want to find a landscape to use it on.
See more pictures on sgoldswoblog.wordpress.com
Oh goody! I just received my Fujinon 14mm f2.8 lens today. I'd been waiting for it since September. Hopefully, if the temperature is not too brutal for my old bones, I'll get out and shoot with it this weekend. When I was shooting film with my Leica M6 my favorite lens to use was the Leica 21mm, the equivalent to the Fuji lens in focal length. So I'm going to have a chance to dig deep into my bag of tricks (that's a euphemism for trying to remember old techniques). We shall see…..
Both these shots were made with the 18-55mm zoom lens. I would like to have been able to zoom out wider for the first image, but street happens so fast that's not always possible. Would have been a much better shot with some space at the top of the frame. But I still like her expression. I caught this gentleman with the very cool beard on 34th Street just after leaving a critique session at B&H Photo. There's just something about facial hair, whether on a man or woman, that's so much fun to shoot.
See on genelowinger.blogspot.de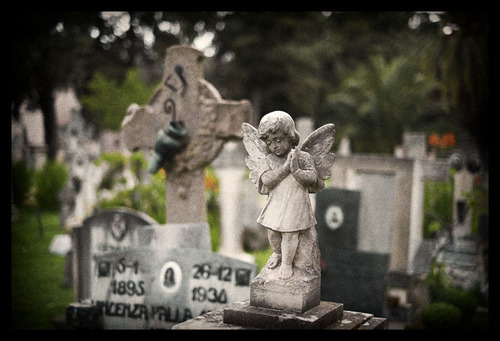 Google Translater (ENG)
Inside the gates to cimitero the Bonaria so struck by two things. It never ends. The match continues. The national temperament shines through even after the journey now. The place is almost a little magic this rainy and windy day in January. Anywhere you see something. The eye receives almost panic. The area is filled to bursting with statues and crosses in all its forms.
The wealthy have not let conserve wealth. The poor have carved the name of the family in the wet concrete.
And everywhere portraits. Small photographs of the rest in the wall or under the surface. At first a little morbid sense but after a while it falls into place. Why would a people totally without shyness avoid this when it comes to memorials.
See more pictures on kristerhalvars.blogspot.it
Verdict
Overall, the Fuji X-E1 is an extremely interesting proposition that we can see being incredibly successful. Combining the fantastic technology of the Fuji X-Pro1 with a more consumer-friendly price and a smaller, more streamlined CSC body will surely appeal to a wide range of people. Adding a new 18-55mm kit lens to the lineup of the X range is also a smart move, which is again likely to appeal to a new crowd looking for something a little more versatile. It's nice to see that Fuji's premium quality and build has gone into the design of the kit lens, elevating it far above the realms of the usual bundled optic.
We liked
The improved autofocus speeds that Fuji's new firmware brings, coupled with the 18-55mm kit lens, make this a fantastic camera to easily take on its DSLR rivals.
We disliked
There's not many things to dislike about the camera, with just a few small niggles keeping it from perfection. It would be nice to have seen a touchscreen, while the autofocus speed when using other lenses could do with being improved.
Final verdict
The premium end of the compact system camera market is now looking extremely interesting. This new camera competes much more closely with the Olympus OM-D and Sony NEX-7 than the Fuji X-Pro1 was able to. As such, other manufacturers are likely to carefully watch Fuji's proposition. Currently, Nikon and Canon don't have anything in this niche segment of the market, while Panasonic's cameras arguably sit just underneath. It'll be interesting what kind of responses we see to the camera in the coming year. With the X-E1, Fuji has brought the next evolution of the X series of interchangeable lens cameras. As the system is set to grow in the coming year, we can see this camera appealing to a large group of people.
See full article on tech.blogsvoice.com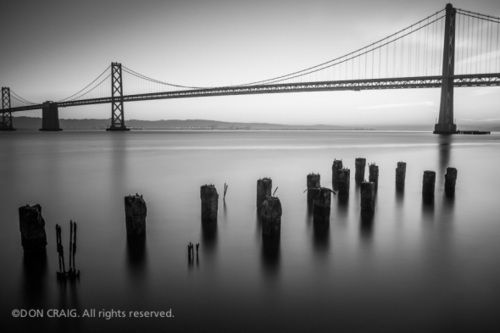 Fuji X-Pro1 long exposures from the San Francisco Bay Area. Final processed photos shot over 7 days, while visiting San Francisco and Marin County. Locations included the Bay Bridge, Sutro Baths and China Camp …
See more pictures on doncraigphoto.wordpress.com