sample picture
I've been fortunate enough to have a couple of copies of the new Fujifilm XF16mm prime lens so far. The first was a pre production unit I picked up in Japan back in February and I later swapped it out for a newer version at The Photography Show last month in Birmingham. My latest copy has serial number 00029 from the final production run. It came boxed and is in full retail guise. I've shot over 1000 frames with XF16mm lenses so far and I love this lens. I'll be linking the shots here in this blog post to their full size counterparts as soon as I'm allowed to do so. The full res images sparkle with clarity and will delight the pixel peepers among you. My idea of lens evaluation doesn't dwell on the microscopic but uses a more holistic approach. I choose a lens because of the way it translates the three dimensional world into a two dimensional image. The overall look and feel of the images a lens captures are of utmost importance. I love to print my work too and the process of producing prints is the most telling step in image quality evaluation……
Source: www.prophotonut.com

---
Fujinon XF 16mm f/1.4
Do you love my work and want to support me? If you're planning on buying camera gear, you can check out above-noted links. Prices remain the same for you, but a small percentage of your purchase value is valued back to me. Thank you!
---
Courtesy to Gulf Photo Plus (GPP) in Dubai, I got to take the FujiFilm X-1 PRO for a three day test run earlier this week…
They give the camera on loan, for a nominal fee of 150AED. A no brainer if you are on the fence of buying, especially since they provide a full refund if buying a unit through them! I've been on the lookout for a lighter travel/street photography camera for the last 12 months. It was the renown Atlanta based photographer Zach Arias which I first heard talking about this camera at a GPP event earlier this year. The post is by no means a full camera review but rather a collection of some thoughts are having used the camera over a three day period. I suggest you check out the dpreview X-1 PRO review for a full multi page review.
Even though the size of this camera compared to a full frame body like my Nikon D800, is relatively small; it is by no means an ordinary point a shoot! The X-1Pro is a mirror-less camera with interchangeable lenses, that has a large size APS-C CMOS sensor. I got to test all three prime Fuji lenses, 18mm f2, 35mm f1.4 and the 60mm 2.4 Macro/Portrait lens. This allows for a real shallow, DSLR like, depth of field like in the image above! If properly exposed it shows no signs of noise up to ISO1600 and with just a tiny bit of noise reduction images up to ISO6400 are more than useable! Because the camera is that much smaller, one can almost be invisible like in the images above shot at the Dubai Fishmarket and in the Dubai Metro. Most of the images have all been shot in the RAW format. Even though Lightroom does not have the different camera profiles like what is available for the Nikon and Canon DSLR's the RAW image quality and colour accuracy is extremely good! What surprised me even more is the quality of the in-camera jpeg rendering. Especially the Black and White Film simulation modes… Fuji is known for its Black and White Film and this clearly shows in this digital camera! Even though the auto-focusing is a bit slower than most DSLR's, it is more than adequate and once focus is achieved, it is right on!
Conclusion:
Will I be buying this camera? No, but I do have a the newer FujiFilm X-E1 with the 18-55 f2.8/f4 zoom lens on order. This camera has exactly the same sensor as the X-1Pro and is even a bit smaller and lighter, due to the lack of the Optical viewfinder (OVF). By the way, on the X-1Pro, I did hardly use the OVF and really like how the Electronic Viewfinder (EVF) works. Will it replace my full frame Nikon D800? No of course not. For the moment there is clearly room for both. The X-E1 will go on my travels whenever I need to go light. I do however believe that the D800 might be the last DSLR body I bought. The future of the mirror-less is surely exciting and I sincerely believe they will eventually replace most if not all DSLR bodies.
More images from the three days can be found here.
See full review and pictures on bjornmoerman.blogspot.fr
See on Scoop.it – Fuji X-Pro1

The combination of the 1.4 35 wide open and the ProNeg.H film-simulation in that lightning brought very nice results. Except slight sharpening after resizing and a very, very slight lift of the depths in the second pictures no PP.
See on forums.dpreview.com
See on Scoop.it – Fuji X-Pro1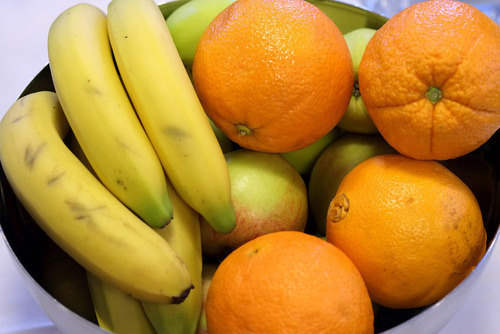 UPPDATERAD (1) I dag, fredag den 24 februari, hade Fujifilm flugit in ett antal representanter från Japan tillsammans med ett…
See on alltombild.se
See on Scoop.it – Fuji X-Pro1

Fujifilm X -Pro1 Pre-Production samples
See on www.dslr-forum.de