Street Photography
A few weeks ago our friends at Fujifilm Hellas sent us the Fujifilm X-T1 over for a review. I posted this on my personal facebook page and I got many reactions. The X-T1 was the Fujifilm flagship camera for nearly 3 years until the new X-Pro2 made its appearance. Now, in anticipation of the brand new XT-2 we decided that it would be a great time to review one of Fujifilm's greatest modern success stories. Before we dive into one of the most exciting reviews that we have presented on Streethunters.net we would like to remind you of our previous camera reviews. In February of 2015 we reviewed the amazing Ricoh GR, a wonderful pocket sized APS-C camera that every Street Photographer should use at least once in their life. Following that, in April of 2015 we reviewed a DSLR and in particular the Canon EOS 6D for Street Photography, a full frame monster with amazing capabilities. Last but not least, in May of 2015 we reviewed the legendary Fujifilm X-Pro1 a camera that is still used by many Street Photographers, even if it is a 4 year old model and lacks many bells and whistles that more recent cameras have…….
Source: The Fujifilm X-T1 for Street Photography – Street Hunters
This week's featured street photographer of the week, Florence Bonnin, is a pro at capturing the essence of humanity. Florence gets up close and captures scenes and faces that evoke emotion. Florence capturesA people as they are, taking advantage of their action, their background or just their friendly smiles to create street shots that make you take a second look, shots you can identify with. But don't take my word for it, here is a small collection of Florence's images and thoughts on a few different topics. Enjoy…..
Source: Featured Street Photographer of the Week: Florence Bonnin
When it comes to Street Photography there are not universal recipes, but I prepared this quick guide for those using Fujifilm X100 (S, T) cameras.MF or AF?As a street photographer I don't have much confidence with AF, no matter how much promises to be fast. I dig manual focus mode. With Fujifilm X100 cameras, you need to reprogram the AE/AF Lock button to work as AF only: this is a great feature to consider. I point at my feet and push the AF lock button and this works most of the time, but sometimes you can also point to focus at a tree to the distance you would your subjects in focus in order to fit better your needs and your approach in the street. Refocusin is a way to go with the AF button: when you think that your subject won't get covered from the DOF (depth of field) of your current setting, you need to refocus your Fuji. M, A, S or P?I know many street photographers use A, and if it works for you go with this. For Street Photography we need to take in account we are making photos with moving subjects most of the time and a correct exposure is the priority: I prefer S and M.ISOI currently dig the AUTO ISO with my Fujifilm X100S. I usually stay between 400 and 1600. Remember to set the minimum shutter speed to 1/125 sec. in order to have sharp pictures…….
Source: Ready to go guide for Street Photography with Fujifilm X100 X100S X100T | Alex Coghe Editor and Photojournalist
Cameras come and go but when I bought a Leica M 240 I finally had a keeper. It was a beautifully crafted instrument with legendary optics that produced stunning images. So when I decided to sell the Leica and buy a Fuji X100T for street photography my friends nearly staged an intervention. But it turns out there were some very good reasons to make the switch. Hit the jump to find out why! I was totally content shooting with my ultra expensive Leica M 240. It was the pinnacle of craftsmanship and design and the 35mm f/2 Summicron lens produced breathtaking results. Don't get me wrong – I enjoyed just about everything about the Leica. But when I reviewed the Fuji X100T for the site I realized some very important things about what I need in a camera……….
Source: I Sold My Leica And Got A Fuji X100T For Street Photography
I think I've stated enough that I'm a people photographer. That's why I shoot weddings. I love being around people – well at least when I'm behind a camera. I love to watch people, imagine what they're up to, what's going through their heads. I THINK I'm quite good at reading people, and that maybe helps me in my wedding photography? I've almost completely lost all interest in landscape photography just now. I find it too static, but in a world overloaded with people & faces, every day offers a remarkable array of photo opportunities. I'm extremely fortunate to be able to do what I love for a living, but I also know that I work VERY hard at it. You have to. To think 6 or 7 years ago when I started shooting a lot again after a few years break, I had said then "I'm not doing weddings again!" , but then, here I am now, absolutely loving it…….
Thomas Moore is Chicago-based graphic designer and photographer. His main gig is doing design work for record labels, bands and festivals. He shoots bands when the opportunity presents itself and takes his camera for walks whenever he have free time. What inspired you to become a photographer? I first became interested in taking pictures watching my mom use her Argus Brick. The design of that camera really caught my eye……
Source: www.theinspiredeye.net
The sun knocked its way through the curtains and freckled light over our white bedspread. I could tell by the golden hue that it was a spectacular morning. As usual, I had missed sunrise but was still motivated to make the best of my day off, ready for a day out in Tokyo. After adjusting to the light, I quietly wrangled my legs from the tangled sheets and slipped off "my side" of the bed. With coffee mug in hand, I moved into my office. My workstation was impeccably clean with all of my inspiration mindfully placed on the shelves. In contrast, the rest of my space was a catastrophe. A few days worth of consecutive portrait shoots had me spread thin and apparently apathetic about returning my gear to its proper place……
Source: www.manfrottobags.com
People are the heart of a city.  All too often when photographers travel they only point their cameras at the cityscapes, at the museums, at the scenic vistas.  I do the same of course, but at the core of my photography is a deep love of shooting on the street.  It provides me with the opportunity to observe life, to meet new people, and to learn about different cultures. During my week in Amsterdam I rose early a couple of times to shoot sunrise images, and stayed out late every night to shoot through the blue hour.  In between though I was always on the streets:  Wandering, observing, interacting, and shooting.  In part one of this series we spoke a lot about the city of Amsterdam, so for this post I'd just like to show you a selection of street images from the week……..
Source: ianmacdonaldphotography.com
Hey all, I've been lurking quite a while and have recently come to the realization that I've been so obsessed with gear and have not been out taking pictures much at all. So as I was in the city running some errands, I took some 'drive-by' shots. I wasn't necessarily there to shoot, but I'd still like some CC on these pictures. I'm ready to learn. I do want to improve my photos. What I'm interested in is how YOU would capture the scenes. All of these are shot on the X-Pro 2 and Zeiss 32mm. Super sharp and good results. All are PP'd jpegs as I don't have too much time at the moment. Neither do I have a RAW converter for the X-Pro 2. Cropped to 16 x 9 roughly. I am a fan of the 'panoramic' look, especially for cities……..
Source: www.dpreview.com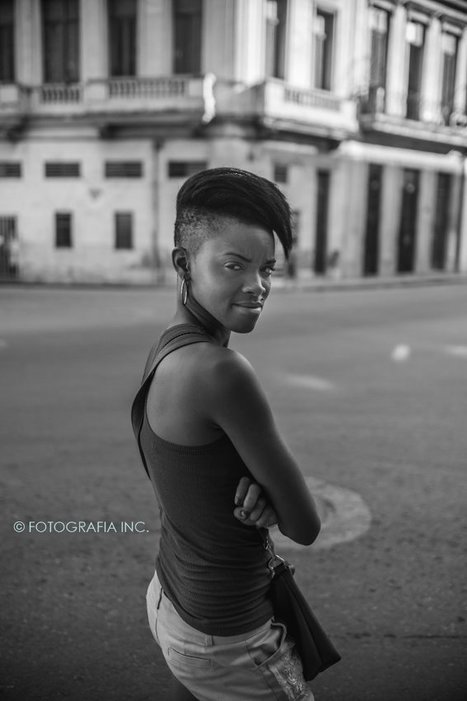 I got to know island of Cuba quite a few springs ago. First time I came out of the plane on Cuban soil, what "got" me was the romantic smell of tropics. Once in the airport building, it  felt like the "film was rewound" to 1970's and summers I use to spend at Adriatic coast of former Yugoslavia (my home country): the atmosphere, the scents, just one sandwich in the cafeteria, old lady at the bathroom door charging change for using facilities,… Time machine. After that, I returned numerous times for work or pleasure. I was fortunate enough to travel entire island up and down while shooting documentary project. I spent time with locals, shared their dinners, visited their homes in Matazas, mountains of Sierra Madre. And yes, I even saw the mine field dividing Guantanamo Base from the rest of the land…
Source: www.linkedin.com