Street Photography
People are the heart of a city.  All too often when photographers travel they only point their cameras at the cityscapes, at the museums, at the scenic vistas.  I do the same of course, but at the core of my photography is a deep love of shooting on the street.  It provides me with the opportunity to observe life, to meet new people, and to learn about different cultures. During my week in Amsterdam I rose early a couple of times to shoot sunrise images, and stayed out late every night to shoot through the blue hour.  In between though I was always on the streets:  Wandering, observing, interacting, and shooting.  In part one of this series we spoke a lot about the city of Amsterdam, so for this post I'd just like to show you a selection of street images from the week……..
Source: ianmacdonaldphotography.com
Hey all, I've been lurking quite a while and have recently come to the realization that I've been so obsessed with gear and have not been out taking pictures much at all. So as I was in the city running some errands, I took some 'drive-by' shots. I wasn't necessarily there to shoot, but I'd still like some CC on these pictures. I'm ready to learn. I do want to improve my photos. What I'm interested in is how YOU would capture the scenes. All of these are shot on the X-Pro 2 and Zeiss 32mm. Super sharp and good results. All are PP'd jpegs as I don't have too much time at the moment. Neither do I have a RAW converter for the X-Pro 2. Cropped to 16 x 9 roughly. I am a fan of the 'panoramic' look, especially for cities……..
Source: www.dpreview.com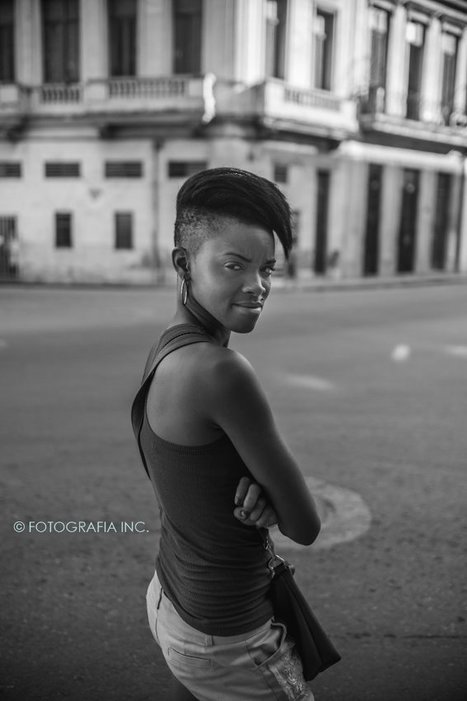 I got to know island of Cuba quite a few springs ago. First time I came out of the plane on Cuban soil, what "got" me was the romantic smell of tropics. Once in the airport building, it  felt like the "film was rewound" to 1970's and summers I use to spend at Adriatic coast of former Yugoslavia (my home country): the atmosphere, the scents, just one sandwich in the cafeteria, old lady at the bathroom door charging change for using facilities,… Time machine. After that, I returned numerous times for work or pleasure. I was fortunate enough to travel entire island up and down while shooting documentary project. I spent time with locals, shared their dinners, visited their homes in Matazas, mountains of Sierra Madre. And yes, I even saw the mine field dividing Guantanamo Base from the rest of the land…
Source: www.linkedin.com
Regular visitors to my blog will be aware this post was on its way (not to mention well overdue), to be honest it had slipped my mind, but recent events in the beautiful city of Brussels gave me a much needed kick in the rear. It follows on from my similarly themed blog posts 'Staithes with the Fuji X100T' and 'Paris with the Fuji X100T'. The primary intention is to illustrate you can get great images without a professional body or even a DSLR camera. Brussels is an awesome city with a wealth of attractions to keep you busy, whilst there we visited a lot of attractions, such as 'The Belgian Chocolate Village', just one of the many chocolate tours available (Yes, there were FREE samples). Also, we checked out the Manneken Pis (little peeing man), which was incredibly busy and he really was 'little'. Strolling through the streets of Brussels, you can't help but marvel at the intricate architecture, especially in 'The Grand Place' (the central square of brussels)……..
Source: www.williamlonsdale.com
This is the first of a series of articles about this new camera. You discover new things every time you go shooting and not on one weekend so there are new things to write about from time to time. It is more a kind of a long term real life review I am doing, because I bought the camera for my personal enjoyment and I am not a (sponsored) reviewer who makes money from creating such content. So there is no marketing buzz behind this article. All photos in this article are in raw format developed in Lightroom. I think that the final results are more important than looking at untouched photographs in comparison. We all know what modern cameras can do, but this series of articles is more focused on the process of taking photos surrounded by the final images. You will agree with me when I say that Olympus, Sony, Panasonic, Leica and all the other major brands are doing excellent cameras. There is no need to talk about sensors and dynamic range for me…..
Source: robvisualfuji.blogspot.de
It's perhaps ironic that it was during our Street Photography trip to New York that we chose Havana, Cuba as our next destination. Ironic because we didn't know then that the two week period we chose would see the first visit of a sitting U.S. President to the city in 90 years and with it an air of expectancy and change in a country unlike any other. The people of Cuba are extraordinary. Many live with little but are proud of what they have and in the often hostile world of the street photographer we were privileged to be welcomed so warmly and openly into their lives and even into their homes. In a city filled with extraordinary architecture, streets lined with classic 40's and 50's cars and an air of faded opulence and a forgotten time, we quickly realised that Havana is not about any of these things, it is about its citizens. So we found a 'casa particular' in the heart of the city and explored Havana street by street, with a small Easter weekend excursion to UNESCO world heritage site Trinidad to experience a different side of Cuba…….
Source: www.yorkplacestudios.co.uk
Recently I had the pleasure of a couple of days away in Brighton, and couldn't resist taking my recently acquired Fuji X100T along with me, which I am slowly falling for more and more. It's the perfect day to day camera, light and easy to use, with sufficient control to give great photos as you want. Having bought the X100T one of the items I really wanted for it was the TCL-X100 – a tele converter lens adapter which takes it from an APSC 35mm to 50mm.  Now I love 50mm, I've shot more with this focal length than anything else, so when I bought the X100T, this was the one accessory that was required and to be honest, as much as I love the X100T, the TCL-X100 turns it into an almost perfect option for me.  It doesn't appear to negate the quality of the images you get, and of course, with a few quick turns the lens is off and you go back to 35mm without fuss.  I'll be writing up more of my thoughts on both the X100T and TCL-X100 in time as I get to know them better…….
Source: daveyoungfotografia.co.uk
Last week we took a little time out to visit some friends now living in Mallorca and had a fantastic week catching up with old friends and making some new ones. Towards the end of our trip we visited the capital Palma to experience the city and soak in a little more of the culture of the Island and, perhaps inevitably, we couldn't resist hitting the streets for the day with our trusty Fuji X-T1s. As we roamed this beautiful city and watched the bright morning light gradually fade through to a warm evening dusk this is what we saw…….
Source: www.yorkplacestudios.co.uk
Cuba has light. Cuba has shadow. Cuba has decaying colonial grandeur. But what really matters is that Cuba has Cubans. Almost any place in the Caribbean contains the strains of African, Spanish and Anglo tradition that come together on its largest island. But nowhere else do they come together to such effect. Maybe it's the land—after the Revolution uprooted the capitalists half a century ago, tobacco growers packed up seeds on their way out to plant them in Central America, but it turned out it wasn't the seeds that made a cigar Cuban. It was the soil of Pinar del Rio, on the island's western reaches. Apparently there is no place on earth like it…..
Source: www.linkedin.com
Only three days in any major city is not enough – but that's especially true for Tokyo. This city has always been on my "bucket list" so I was fortunate that circumstances brought me here, if only for a short time. I limited my gear to my Fuji X-T1 and probably my favorite lens,the excellent Fujifilm XF 23mm f/1.4 R, which is perfect for travel. Tokyo is such an interesting place, it's almost overwhelming – there was always something interesting to catch my eye. The X-T1, as always, proved to be a worthy camera in some challenging conditions. I will always remember Tokyo as the city I first used my Pano mode! Lol. Here are some of my favorite shots……..
Source: jeffseltzerphotography.com