Street Photography
Budapest is hot and humid this morning, the temperature is eventually going to rise to 32c.. pretty hot for this Englishman on a street photography mission armed with my Fuji X-Pro 1. I head for the popular Vaci Utca which starts at the Great Central Market and stretches along to Voromarty Ter square and leads you to the famous spectacular Chain Bridge. The street is filled with restaurants and posh shops, high prices and high pressure selling. The prices in the restaurants and cafes are more than double sometimes triple of what I am paying near my apartment. For me its a place that offers the street photographer not a lot, so this area won't be included in my course, but well worth a visit just to have a stroll around and enjoy the atmosphere.. Across the Chain Bridge into Buda the oldest and more historical part of the city, the best of which is situated well above the river Danube so you have to climb.. There are only two ways up, one is the hard way shanks pony the other can only be described as a near vertical funicular which will carry you from the foot of the bridge up to the Royal Palace and the Castle with grace and ease, you can guess which one I took. Once at the top it offers spectacular panoramic views of Pest across the river. You can also see the Hungarian Parliament building which was based on Westminster in London…….
Source: streetphotographycourses.co.uk
Street photography is one of the purest forms of photography. It is also one of the most difficult forms of photography. It's difficult because we usually don't have much control over the environment, well at least as much as we might like. Street photography is about the uncertainty… the challenge… the joy of capturing that perfect moment… perfect in terms of light, texture, and elements all perfectly in place. As the Admins of the APF Street photography Group, we will be sharing tips on street photography every week, these are based on our experiences. Over the years, we have been in various situations, shooting in different parts of the world and based on our experiences we want to help you realise that there are opportunities to take good street photographs almost everywhere. These tips will help you keep it simple and hopefully make your job easier the next time you go on the street …We hope you will find these useful…….
See on www.artphotofeature.com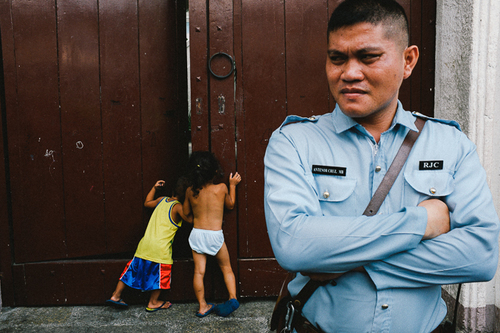 I remember when the Fujifilm x100 first came out. It was quite the commotion– it seemed like the best camera for street photography. It was designed like a rangefinder, but didn't have the sticker price of a digital Leica. It sported a compact body, fixed 35mm f/2 lens, and an optical viewfinder. It seemed like the perfect camera for street photography. Early adopters of the camera either really loved the camera or were very frustrated with it. Common complaints I heard was the slow autofocusing speed, complicated menus, and difficulty to use manual focusing with the camera. But for those who stuck with the x100– they learned to work around the quirks of the camera and really made some superb images from it (like Rinzi Ruiz, Jack Simon, Brian Day, and many more). When the x100s came out, it solved a lot of the issues from the original x100. The menus were simpler, the autofocusing speeds were drastically improved, and the sensor was also given an upgrade………
See on erickimphotography.com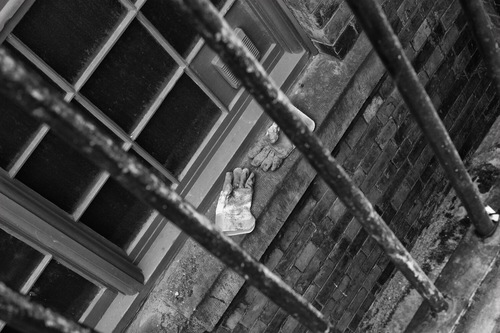 . . . In my previous post I wrote that I'd purchased the XF35 & XF60 Fuji lenses as replacements for the XF18-55mm Zoom. I couldn't wait to put them through their paces and discover if this was indeed the right choice . . . . . . Living as I do in the UK's equivalent of the Australian Outback (the Western Lake District), Street Photography would appear to be an odd choice of hobby. My predicament was recently made all the more unbearable with these two new lenses that desperately needed trying out. Fortunately, a 30 mile trip to Barrow-In-Furness appeared unexpectedly, so I jumped at the chance to spend a couple of hours taking photo's with the new 'tools of the trade'…….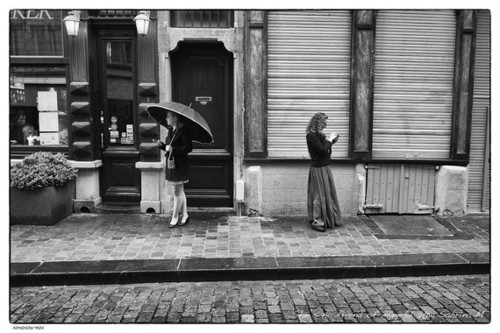 One of the most important things about street photography is to have a keen eye for your surroundings. Sometimes, it's the subtle relationships that make for a great image. Take a quick look at this photo by Flickr user Sabrina M., and you'll notice it has nice framing, strong lines and a pleasing composition. But it's the subtext of the photo — the emotional distance of the two women — that makes it great. The women are standing just a few feet apart, each smoking a cigarette and each seemingly oblivious to the other. It's almost as if they're taking great pains to avoid making eye contact. Are the women using their cell phones because they need to send important texts or is it because it gives them a reason for not making small talk? These are things that Sabrina says went through her mind when she came upon this scene in her hometown of Antwerp, Belgium. This photo was taken near Antwerp's city hall in an area where many of the homes have survived from the 16th Century……..
See on www.huffingtonpost.com
Zack Arias spent three days in Marrakech, Morocco with the FujiFilm X-T1 and shared a few tips and tricks on getting the best out of your camera for street photography. All still images are from the FujiFilm X-T1 using the following lenses: The new 10-24mm, 27mm F2.8 Pancake lens, the 23mm F1.4 lens.
Filmed, Edited & Produced by Harun Yasin Tuna
Music by the excellent Maalam Driss Gnaoui and L'hiba (Qanoun Player)

See on youtube

---
Fuji X-T1
Do you love my work and want to support me? If you're planning on buying camera gear, you can check out above-noted links. Prices remain the same for you, but a small percentage of your purchase value is valued back to me. Thank you!
---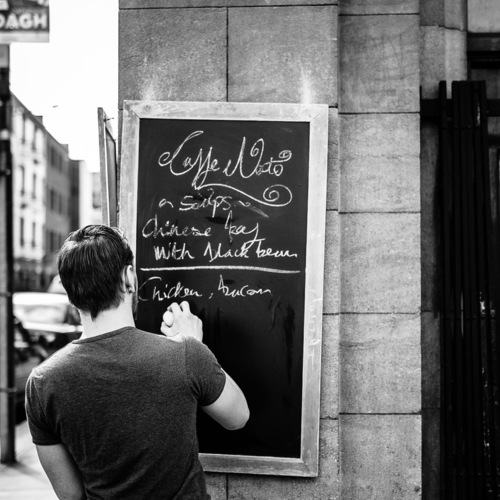 The last couple of months my go to camera for street photography and actually for everything else was the Fuji X100s. As I was getting ready for my next photo walk in the city I checked my equipment and realized that some of the batteries needed to be charged, but the charger just gave up, it didn't work anymore. What to do now, I had a few photo shoot coming up where I was going to use the X100s, but I had only 3 fully charged batteries left, so there goes my little friend back to the bag and I grabbed my old friend, the Fuji X-Pro1 with the 35mm lens. Uh, I missed this beast. And shame on me because of thinking of selling it and get a new X-T1 instead. I'm sure the X-T1 is great and I was really looking forward to try it out but after holding it in my hand for a minute in a camera shop, I still don't know. So we will see if the final nail in the coffin of my Canon kit will be the X-T1 or some other future Fuji camera. (If somebody from Fuji reads this and want to make my decision easier by lending me an X-T1, I wouldn't say no.)…….
See on gaborimages.blogspot.de

In this video I shot with the Fujifilm x100s and pre-focused my lens to around 5-10 meters (manual focus), shot at f/8, ISO 800, aperture-priority mode, optical viewfinder, and worked on trying to get more layers in the shot. The technique I used here was trying to get someone in the extreme foreground in the photo, and the subject in the background sharp. You can read more about this approach in my "Multiple Subjects" composition lesson. In addition, I also made a conscious effort to stick around and "work the scene" — by taking multiple shots of the same scene, rather than just taking one shot and moving on…….
See on erickimphotography.com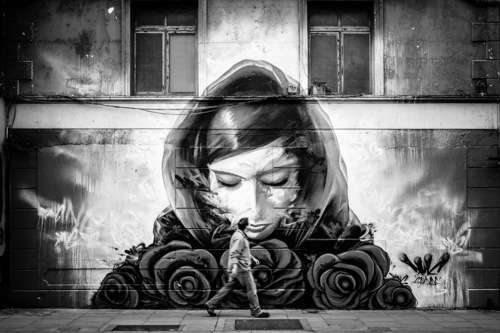 So, back to the streets of Dublin with my little friend the Fuji X100s. Dublin is an amazing city, there is always something happening and it's full with interesting places and people. There is no bad time to go for a photo walk, you just have to grab a camera and do it. The more I do street photography the more I love it. And I hope you will enjoy the following images that I took around Dublin city centre in the last couple of weeks……
See on gaborimages.blogspot.de
What a difference a year makes! Last year when shooting the Vivid Light Festival I went all Old Skool with tripod and filters and tricky exposures but this year, shooting with the Fuji X-Pro1 I decided to go all reportage-style and put my focus, and the fabulous Fuji's 35mm lens on the people attending vivid and their interactions with the Vivid event itself. All the pictures were made with Fujifilm X-Pro1, XF35mmF1.4 R iso at 3200 and givien a little extra pop using the  EF20 Flash set at-1. Camera in aperture priority mode, most shots at F2. With the camera set all I had to do was find my subjects and photograph them; which was not that tricky once I got going. Yes one certainly needs some confidence but I do think the Fuji X-Pro1 looks so different that the very camera itself  'cuts you some extra slack in a crowd'  and I didn't get too many strange or agro looks. Nice! Hope you like my take on Vivid Sydney 2013…..