Street Photography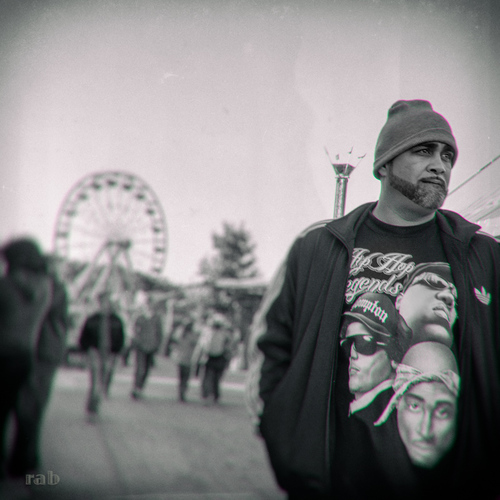 I've started this blog to focus solely on my street photography with my Fujifilm X cameras. I've had an X-Pro1 for about a year (although didn't really start using it for street work until about 6 months ago on a trip to New York). About 10 days ago I got an X100s, and am absolutely in love with it.  I'll mainly be posting original content on this blog, will may also reblog some other X street photography that I come across….
See more picturres on lifeonxstreet.tumblr.com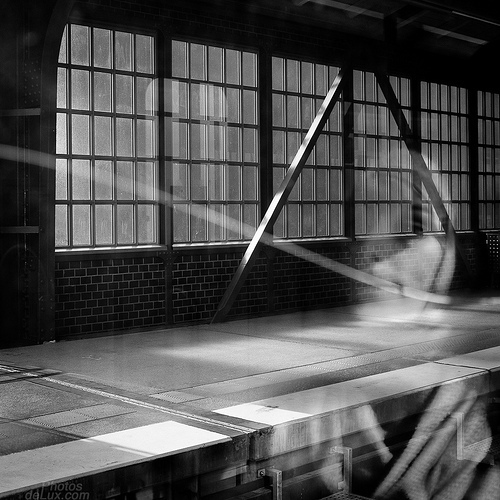 So let me share my "secrets" to getting great B&W results from the Fuji X100S with you. I started my photography with a cheap plastic camera from a grab bag and a roll of B&W film in the 70′s. I must have been 5 or 6 years old at that time. I guess that is where my emotional attachment to B&W photography started. But when I switched to mainly digital cameras I shot generally in color. This was in big part due to the fact that I did not like the in camera results that the JPG B&W modes produced. And once the color file ended up on my computer, I often just stuck with color. But since I own the Fuji X100S this has changed! The Fuji X-Cameras create superb color files straight out of the camera. But for the B&W lover in you, Fuji has also created some wonderful B&W filters…..
See on fujixfiles.blogspot.de
I do not have my own blog page so I don't have any real discussion content to provide nor am I a pro photographer with years of experience to share.  However, I did travel to Japan for 2 weeks in October (last month) with my Fuji XE-1 (with Fujinon 35mm, 18-55mm, 55-200mm lenses) and I came away with a number of photos that i'm pretty happy about.  I've posted a bunch of them in a Flickr set and I wanted to send you a link to them  and if you find them worthwhile to post on your X-series blog page then please feel free to do so.  I hope you enjoy them.
See more pictures on www.flickr.com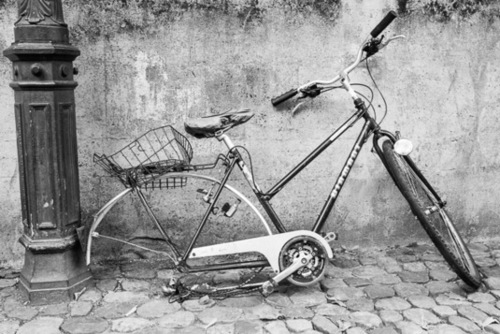 After multiple attempts of "We should one day go take some photos together" at work, we finally managed to get some people together to go a bit photographing. Freiburg im Breisgau it shall be! It's small and lovely city in the German state of Baden-Württemberg. That's in the SouthEast of Germany, close to France and Switzerland – you probably didn't know and that's fine, it's not so famous. But now that you know you should really visit if you ever come to the region. Wait, stop being a Baden fan boy. There was an underlying goal for myself: I was going to compare the Fujis! So I left my "big guns" at home and brought along my Fujifilm X100s as well as the X-E1 with the Fujinon 35mm f/1.4 lens. It's the same camera family, they look comparable, the menus look identical and still they're two different beasts……
See on www.philippabele.de
You know recently there's been a fair bit of hullaballoo about these new cameras Fuji has been bringing out – the X-series. X100, X-Pro 1, XE-1 and most recently the X-M1 or something like that. All touted as great cameras – the perfect blend of retro styling and cutting edge sensor technology, paring away anything extraneous to the act of shooting. The Fuji X series – peerless walk-around cameras that can be adapted for wedding work, editorial work heck, even commercial work. Photography bloggers whom I respect and admire all clambered over each other to shout the praises of these lightweight wonder-cameras. They could do no wrong on the digital camera review sites, and quickly developed a cult following which exploded into a massive fanbase. The Fuji X-series. Messianic…..
See more pictures on www.irwinwong.com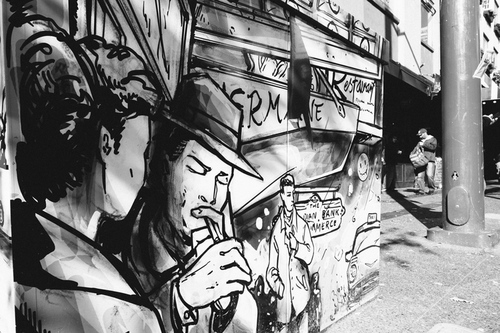 Since 2005 I have used a Canon EF 16-35 2.8L USM as my only wide angle lens. I have been very happy with this lens, using it on a 20D, 5D, 5D Mark II and now on the 5D Mark III. The 16-35 is a good performer and very versatile. So why even consider other options. Well first of all; Who wouldn't want a new lens if it performs better and fits into a kit and budget. The lens makers have released plenty of options since 2005 with a list too long to mention here. I have rented the EF 35 1.4L and EF 24 1.4L II a few times and have been happy with these as well but not found enough reason to permanently add them to my kit. Adding to the mix I started shooting the APS-C format Fujifilm X-Pro1 about 18 months ago and have been very pleased having the option to travel lighter and still maintain great image quality. The question now, as I am sure many other photographers are asking them selves, do I build on the Fuji system or should I mainly stick with my full frame SLR option when it comes to wide angle lenses? The Fuji XF 14mm 2.8 R came out in the beginning of the year and many positive reviews have rolled in since. About a week ago I had a chance to try it out and I also took the Zeiss Distagon 12mm 2.8 T* out for a quick spin. Please note this is not a pixel peeping analyses but just a quick take……
See on mfoto.ca
Street photography. Something which I've seen and heard about but never really gone into, I like the look of it for sure and the fantastic photos it can produce but one thing has always held me back. The fear! The past weekend I was in London to see Zack Arias and David Hobby talk about their Fujifilm cameras and how they use them, it was a great talk that was followed by lots of beer, but one thing at the talk really interested me and that was the street photography part of Zack's talk. In particular his techniques and tricks for getting street photos, ways of taking shots of people without realising and that you will get caught one time or another but realistically people aren't going to go berserk. So the next day with my Fuji X100 in hand and hangover in my head I headed out to the streets of London, I started with a walk along south bank where I got to find my feet with it, and before long I was employing some of Zack's tricks and tips. Once I had got a bit more comfortable doing this I started to do some street portraiture where I would ask people to pose for me, this is a great confidence booster and a great way to improve your photography, very quick portraits on the fly with available light, really good fun, and a lot less people say no that you would think! After this I headed over to Shoreditch and up Brick Lane, this gave some awesome settings in which to photograph and some cool people to shoot, I would recommend going there as its just awesome! Overall I was really happy with my results from the day and I will be sure to use these techniques next time I go street shooting, which is likely to be this weekend when I'm in paris for Be Street festival, more on this on several future blog posts! Settings wise I used only the Fuji X100 and was mainly shooting on shutter priority, this seemed to work for me and the effect I was trying to go for, so thats Aperture set to 'A' mode and auto iso on up to 3200, then if I wanted some blur I could just click to 1/30th then back to 1/125th for a sharp shot, a very quick way of shooting, great for fleeting moments……
See more pictures on www.colinnichollsphotography.com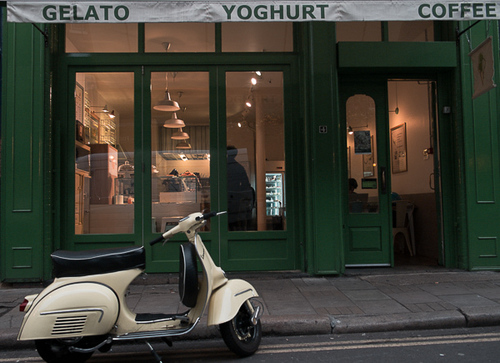 I have taken the plunge and bought a second hand Fuji X Pro 1. Why? A number of reasons. I needed a smaller camera system for some trips that could produce high quality commercial images but without the weight and bulk of my DSLR system. I had also had a chance to use the X Pro and it's sibling the X100sa nd both had blown me away both in terms of usability and in the 'filmic' quality of the images the sensor and lenses produce. I also hold my hands up and unashamedly admit to being seduced by the beautiful retro styling and the superb build quality of the Fuji's. I have some workshop ideas for the camera too, so there were commercial considerations in my mind also. As I bought second hand I didn't have a choice of lenses. The kit I bought came with the 35mm f1.4 prime (which I would have chosen even if I was buying new) and the 18-55mm zoom lens which I probably wouldn't have gone for, rather erring towards a set of primes. However, the zoom is by no means a 'kit lens', this is a full on, high quality piece of glass which is solidly made and performs incredibly well. So I may well hold on to it. Only time will tell…….
See on www.dougchinnery.com
What draws you to street photography? And what do you enjoy the most about it?
In retrospect, a documentary about Bruce Gilden was the trigger that got me excited for the genre. Gilden is certainly a photographer who separates street photographers, but his style capturing life on the street is real and gritty. What really impressed me is his loss of distance between himself and his subjects. He is not afraid of being recognized photographing unknown persons, and he is not making a secret of taking a picture.  
One of his statements especially stands out to me:
If you can smell the street by looking at a photo, then you know it 's street photography.
The fascinating and challenging aspect of street photography is that a situation or a picture is developing differently than I may had imagined before. I often have a specific image in mind, but while I wait and watch the surroundings, I discover new stories. Quite often it turns out as a so called snapshot, and other times I keep waiting at a spot until the subject walks in. What I also like about street photography (different than perhaps portrait photography) is that you choose your background first and then wait for people to complete your story. It is a total different approach of getting the one shot. I often don't realize I have some jewels until seeing them on the computer. Street Photography certainly also has something to do with luck. It may happen that a snapshot of an unexpected moment is my photo of the day. To put it like Forrest Gump, street photography is like a box of chocolates for me. You never know what you're going to get…….
See more pictures on www.pictureline.com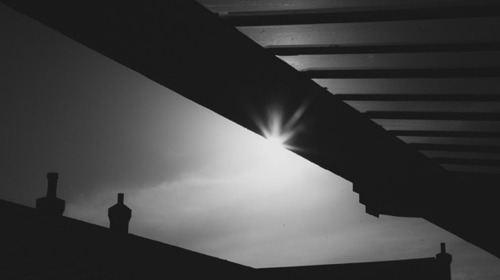 On Friday I met up with Julie Edwards in a café, before putting her FujiFilm X-Pro 1 through its paces as we stalked the streets of Worthing. Julie had kindly agreed to share her knowledge, camera and time with me while we did a little street photography to compare our cameras and their abilities. Julie, a working professional photographer and Nikon shooter, reached into her small bag and brought out the Fujifilm X-Pro1. The first thing I noticed was that it has a retro die-cast aluminium alloy body and is clearly aimed at the DSLR user, being the bridge between the fixed lens mirrorless systems and the chunky DSLR world. Could this be the fabled DSLR killer? Julie has only had the camera for about a month, and already she says it will be her "go to" camera. Although it may not be as fast and work as well in low light as her DSLR, she has used it on a shoot and the client couldn't tell the difference between her usual DSLR images and the ones taken with the X-Pro1. This bodes well and opens up a lot of opportunities. So, with coffee over and done with, it was time to hit the streets, cameras in hand. I popped on my 50mm lens to give me the same focal length as her 35mm (crop factor) although Julie did have the option to go to f/1.4, unlike me. The camera comes with a neck-strap but, much like the Canon EOS-M strap, it is pretty pointless and ends up wrapped around the wrist. :/ ….
See on krysalisphotography.com