Street Photography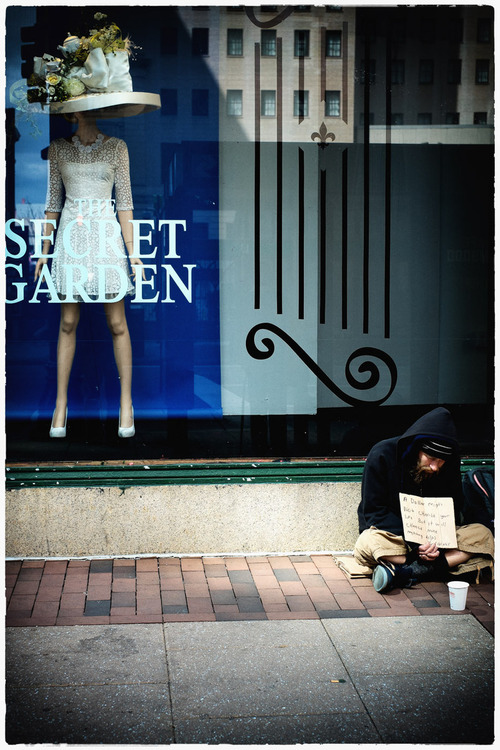 Well, at the last minute I switched bags from the TurnStyle 5 to the Retrospective 5. It just is a little easier to swap cameras from the Retrospective 5. I don't need any Enter & Exit Bag Procedure Intrusions. On the street I adjusted the dividers a little and now everything just works great. So, Andre' has the 23mm on and Garry has the 50mm on and the extra pocket holds the EF-X20 Flash & the 18mm. I'll never use all this stuff out on the street but….if I don't use both cameras, one will go and I know it. So, I need to learn again to depend on using 2 cameras. Besides, what better way to change lenses eh? It was very convenient to swap cameras when I felt like changing Field of Views. It's not hard to take, that I'll say…….
See on streetshooter.net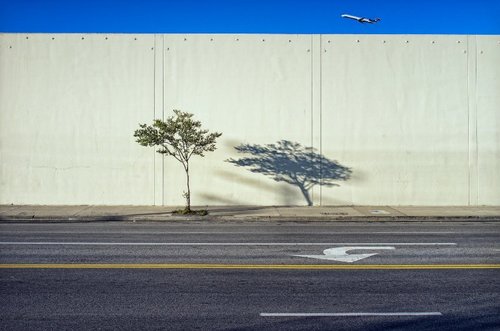 Jeff Seltzer, 43, sucht leere schöne Räume in überfüllten Großstädten. Der US-Amerikaner zeigt auf seinen Fotografien auch gerne Überbleibsel, die Menschen auf Straßen oder Flughafen-Wartehallen hinterlassen haben: Zigarettenstummel, Bremsspuren oder Kritzeleien. Vor allem aber hat er es auf Parkplätze abgesehen. Seltzer wurde in Los Angeles geboren und studierte dann Kommunikation und Rhetorik in San Diego. Er lebt und arbeitet als Fotograf in L. A.
See on www.spiegel.de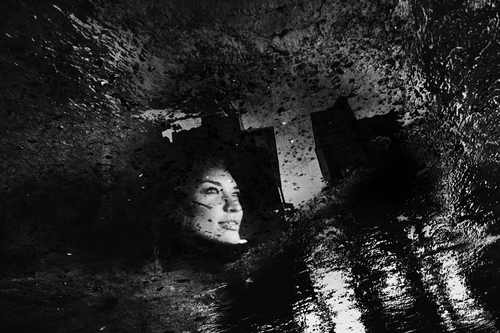 Photographer Tomasz Lazar finds that the Fujifilm X100S is the best choice for his brand of street photography. Tomasz Lazar is a photographer from Poland and a graduate of the West Pomeranian University of Technology. His black & white documentary images of street culture have won numerous accolades, including placing in the Sony World Photography Awards and the International Photography Awards. "I also took second place in 'People in the News' category of the 2012 World Press Photo contest and received Picture of the Year at BZ WBK Press Foto 2012," he tells X Magazine……

See on fujifilmblog.wordpress.com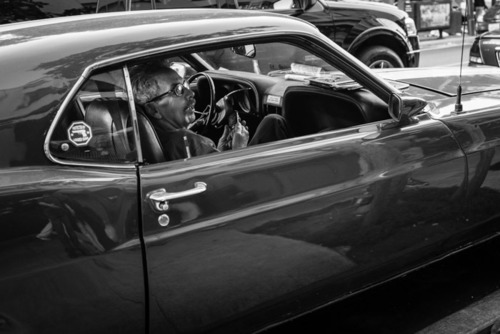 From Haight & Ashbury to Chinatown to North Beach, I truly enjoyed doing street photography in San Francisco last weekend. It was a family vacation, not a photography trip. Although I had my Fuji x100s with me at all times, photography was not the focus of this trip (no pun intended). I still managed to grab a few shots here and there. I'll be back and will most likely lead a photo workshop there in 2015…….
See on valeriejardin.wordpress.com
Street photography.. Hm.. I always wanted to do it, but like many of you I was too afraid of it. I was really nervous to get close to strangers and take a candid shot but the last couple of months things have changed. I'm still not a street shooter/warrior, but I feel more confident and step by step I overcome my fear of street photography. I also realized that people usually don't give a damn about somebody photographing them and most of them don't even notice me. Quite often I chose a spot what I find interesting and I wait for someone to walk into my frame. There is still room to improve, I still have to get closer to my subjects but I feel I'm on the right track and I'm really enjoying this whole new experience.
All images were taken with the Fuji X100s and the X-Pro1 with the 35mm lens.
See on gaborimages.blogspot.de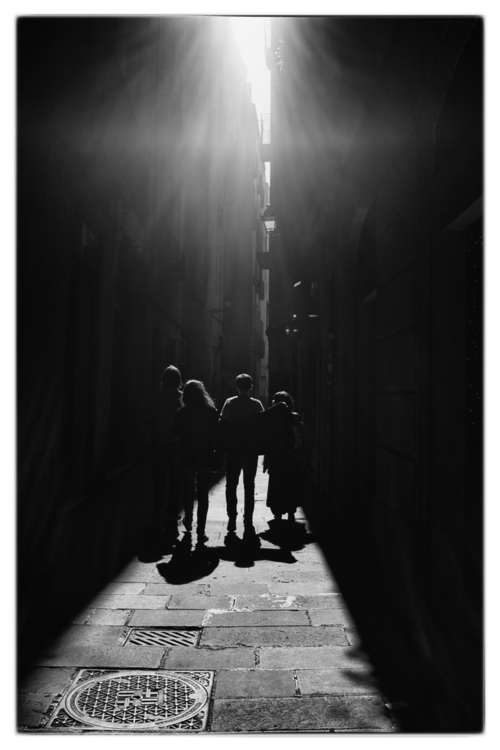 My year has just started from the photography point of view. After my shoulder surgery I am ready to travel again and explore new places. I thought it would be nice to share some insights about the places I travel. I try to give u the best tips for photography spots and other insights. So here is my first review on Barcelona. It was my second visit to Barcelona  – time was pretty tight, cause I spent just the weekend there but I tried to make the best out of it. I don't want to get into details about sightseeing places – I am sure this will be on your list when u travel anyway. I highly recommend the beach area of Barcelona. Best time is in the morning – then the place is not too crowded and there is already much to see. Young and older people are coming together for a chat, to bike, skate or just stroll around. This area is fantastic for street photographers – the light is incredible and a perfect spot to catch some nice shots or just have a drink and enjoy the surrounding. Don't miss to walk around the little streets next to the beach area. This area is incredible beautiful and reminded me a bit of Napoli in Italy…….
When I was here in Dubai for Gulf Photo Plus, the guys from Fujifilm were generous enough to give me a new Fujifilm X-T1, the Fujifilm 23mm f/1.4 (35mm full-frame equivalent), as well as the Fujifilm 27mm f/2.8 Lens (~40mm full-frame equivalent). I shot with it everyday for around a week. Overall I like the camera a lot and would highly recommend it (superb image quality, great form factor, and responsive). Some downsides are that the AF isn't as accurate and quick as other cameras (like the Olympus OMD)– although it is a huge improvement from the X-Pro 1 and x100s. Hope this improves with future firmware updates…..
See on erickimphotography.com
The past weekend I was in Barcelona. It was my first trip after my shoulder surgery and I was very excited how I can handle to photograph again. First goal was to travel light. I left my Nikon D800e at home and took just my Fuji x100s.  The x100s was the perfect companion, light, fast and nearly perfect for all situations. I love this little camera more and more… I got some really nice shots Saturday morning at the beach. The mediterranean mood, the sun and the easy beach life felt so good after the long grey wintertime……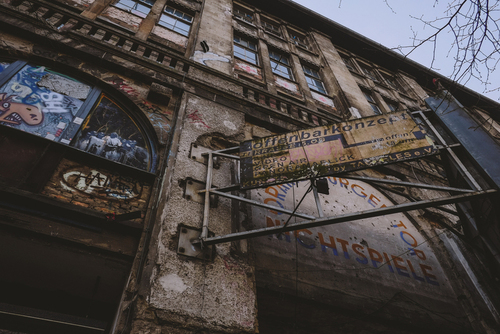 I'd never been to Berlin before, but I'd seen a few films set there. Forefront in my mind was 'Wings of Desire', Wim Wender's atmospheric tale of an angel (literally) falling for a trapeze artist in 1980's Berlin. It stars Bruno Ganz, Nick Cave and Columbo and it's all shot in the most gorgeous black and white. And that's how I thought I was going to shoot Berlin. I mean, this is surely a monochrome city, right? Battle scarred buildings, grim brutalist Eastern-bloc architecture, lowering skies, great concrete walls – one amazing oppressive movie set. That's how my mind imagined it. Turns out I'm an idiot. Berlin is tremendously colourful. I arrived on the train from Schoenfeld airport greeted by some beautiful magic hour light. I figured, "What the hell, let's capture a little colour at least," and set the camera to Pro-Neg Hi colour film simulation. I never left that setting. Whenever I confronted a crumbling ruin of a building, a concrete monolith of a towerblock, it always seemed painted in lovely warm light and splashed with the most vibrant graffiti. 'Poor but sexy' indeed and as splashed with colour as a heaping of ketchuppy Currywurst……

See on petetakespictures.com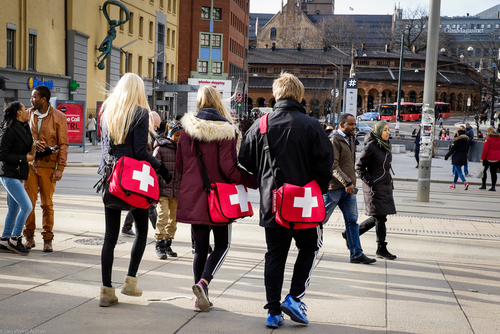 Unfortuneatly I was not able to go to the boxing matches this weekend and test the responsiveness of the X-T1. So, I got out on the streets instead. Together with the Fujifilm X-T1 I used the XF 23mm f/1.4 and XF 35mm f/1.4 lenses. The pictures are shot in raw, converted to Tiff's in Adobe Camera Raw using the new Fuji X camera profile Astia/Soft which pretty much like exactly the same as the in camera Astia Jpegs. The Tiffs were then imported into Lightroom and a bit of contrast and sharpness were added……

See on www.larsauthen.com