Street Photography
There's a distinguished looking ol' fellow sitting at the bar. He has silver hair and laugh lines around his eyes. He's well dressed. Well groomed. Well traveled. You can tell he's seen a lot in his time. His classic Morgan is parked outside. There's a pretty young girl on his arm listening to his stories of being a globe trotting documentary photographer. He sips his 50 year old Chivas Regal. His name is Leica. Yeah, he's the world's most interesting man.
In the corner we have Olympus, Panasonic, and Sony. They're in a heated debate about Dungeons & Dragons or something. Sony is smart. He's a brilliant guy. Ugly as hell. Clunky. Clumsy. Out of balance… but very smart. Olympus is more fashionable than his friends Sony and Panasonic but you can tell he's just trying too hard. He's cute, but sitting next to Sony shows he's not that smart. Panasonic is just staring into his beer. A single tear drops into his IPA. He just released the GF5 and has realized it's a total pain in the ass of a camera and wishes he could go back to the good ol' days of the GF1.
"Remember when I created cult followings guys? Remember that? Remember?" Sony and Olympus share glances and mumble something about the wizard losing his potion. "Hey, at least we aren't those two assholes over there." as they point to Canon and Nikon. Canon and Nikon. They're the two old men at the bar who are always arguing. You can't tell if they're the best of friends, brothers, or sworn enemies. Either way, there they sit… every night… arguing and arguing and arguing. One says he can drive a car faster. One says he got laid at the '84 Olympics far more than the other. The other talks about how big his lens is. The only thing they ever agree on is they are both sick and tired of all the young kids in the bar these days taking their space. You get a feeling that if they just melded into one the world would be better for it. Please don't get either one started about iPhone and her friend Instagr.am. There's a sound of an old shovelhead rolling up in the parking lot. A young good looking kid walks in the door. Tattered 501′s. Grease stained tee. Three days of scruff. He walks with confidence. All the ladies take notice of him. The cougar den at the table next to Sony, Oly, and Pana all perk up and freshen their lips and shorten their skirts. His name is Fuji and everyone but Leica avoids making eye contact with him. Leica turns on his bar stool and gracefully nods his head to Fuji. Fuji, knowing he's in good company at the bar, fires a grin and a wink at the old man. Leica sees himself as a younger man in this Fuji kid. Back before he opened his stupid boutique stores and started a line of t-shirts and baseball caps. (Leica should have never listened to his old friend Ferrari.)
Fuji orders a classic English bitter and starts talking to the two girls next to him.  Phaseone pulls the perfect pint and serves it up. No one serves it up better than Mr. Phase. Phase then tells Polaroid to take the trash out. Polaroid goes out the back door and stops to share a smoke with Kodak. Kodak asks if Polaroid could spare some change. "Sorry man. Not today." The young girl that was sitting with Leica heads out the door but not before slipping her number into Fuji's back pocket. Fuji sips his beer and quietly tucks it deeper into his pocket so he doesn't lose it.

And that folks… is why I say Fuji is the new Leica and the x100s is the greatest camera I've ever owned…..
See full review on zackarias.com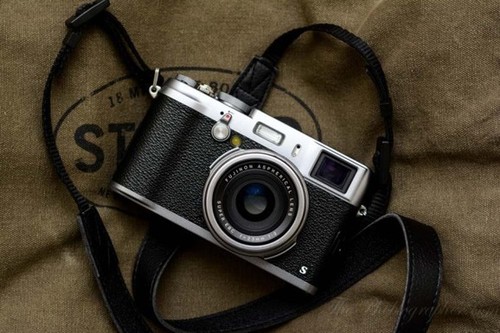 We've been working on the Fujifilm X100s review for almost a month now, and we have to say that the camera is really quite the awesome piece of hardware. At first, I wasn't so smitten for it but it has started to warm up to me after sticking around as a constant companion image taker. The company has truly made this an extremely capable camera and has indeed improved on some of the biggest problems that they faced with the X100–the camera's predecessor.
I've been testing it in the streets of New York City–the perfect proving grounds for the audience that this camera is targeted towards. And despite some admirable performance and improvements from its first incarnation, the camera will still face some issues.
When I hold the X100s, it reminds me a bit of a large point and shoot. It didn't really make me think about a Hexar AF or even a Leica CL–let alone my Voigtlander Bessa R. And with that fact, the camera perhaps already started an awkward relationship with me. When I first started using it, my mind was already so accustomed to using the X Pro 1 and my Voigtlander Bessa R that this thing felt very toyish. Seriously, how could something of this build quality think that it could steal my away from my metal rangefinder and my professional backup camera of choice?
And then I gave it a chance. One of the biggest things that I needed to remember is that this camera isn't meant to take on those other cameras that I'm so much more used to using for my documentary and street work. Instead, it is meant to complement them. To that end though, it became a fun camera for me to use–but that was really it. And when my brain accepted this, I started to appreciate the X100s' build quality for what it is–a fixed lens camera meant to be small for the silent street photog…..
See on www.thephoblographer.com
All pictures taken with Fujifilm X-E1 and 35mm f/1.4 lens. No tripod, no lamp. This time I shot in RAF+JPG and must admit I am disappointed. It took me a lot more time in Lightroom to recreate the quality of JPG images, which came straight out of the camera. At the same time there was little to no added value from post-processing RAF files. I will wait for LR 4.4 and republish the pictures once again to see if it will bring any significant improvement.
See on www.jakubpuchalski.com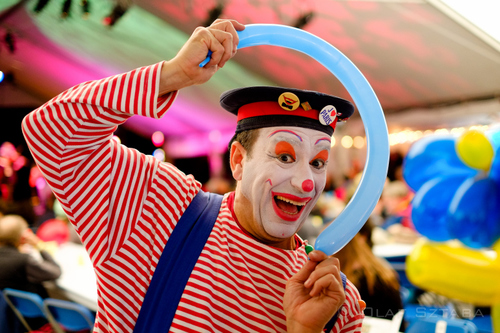 Last weekend I had the chance to visit a "Festival du Bois" in Coquitlam, BC. This festival celebrates French culture with fantastic live performances, exhibits and cuisine. Since I had my Fuji X-Pro1 and XF 35mm F1.4 with me, I took a few images. We usually shoot RAW and process our images with the Capture One Pro 7 and Lightroom 4. However, since many people like to shoot JPGs (for good reasons), we got many inquiries to present some images straight from the camera. Our only comment: to our eye, Fuji has the best Jpegs of all camera manufacturers, period. This is especially true for photographing people – skin tones are just marvellous. See for yourself. All images are jpegs from the camera. Astia (S), Saturation +2, Sharpening +2. WB – Auto, only minor contrast adjustments in Lightroom 4.
See more pictures on olafphotoblog.com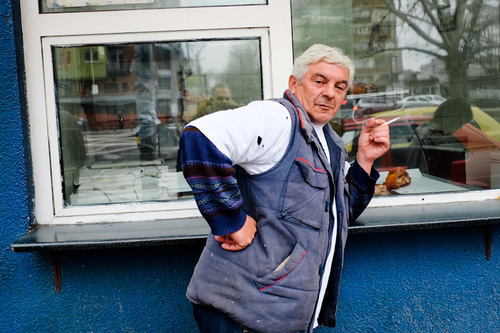 Last time I was in Belgrade, I got bottles of piss thrown at me. Enjoy mate." Despite what it sounded like, that wasn't a warning, as such. "I was in Belgrade in 2010, right wing fascists rioted and torched the city, because pride march was on. Cars were burning outside outside the apartment." That's what two friends told me, when I announced my trip to Serbia. Now that I've been in Belgrade almost a month, I know what the capital city of the former Yugoslavia is like. And, I wish I didn't. Serbians are all too aware that their international reputation may precede them. "They all hate us, they think we're butchers". I'd only met this guy two minutes ago. He opened up his closed bar and poured me a drink. And, he refused my money. Such is the hospitality I have experienced here. Belgrade is a memorable city. A 50 year stint with communism, a three month NATO sponsored bombing campaign in 1999, and a notable millennium or so of history, has created a unique metropolis. Western Europeans think this city is dirty, smoky, and could do with a spruce up. Fortunately, Belgrade is guilty on all three counts. "Those three months in 1999, with the bombs, that was the best time of my life." He poured another drink as I quizzed him about the bombing. It was only 13 years ago that Belgrade was hit, and I could tell by the smile that beamed from his face – he believed what he was saying. Somebody else had told me a similar story – at first the bombing was scary, but before long "you would see the missiles and bombs flying through the air, and you just get used to it". Prince may not have been the only one partying like it was 1999. Apart from the stories of the locals, semi-permanent reminders of this period include a heavily bombed pigeon-pair of modernist communist buildings in the downtown area. The former Ministry of Defense buildings must make it  hard for locals to forget that Belgrade, Serbia, and the entire Balkans region, has a recent history of indescribable horror……..
See more pictures on www.yomadic.com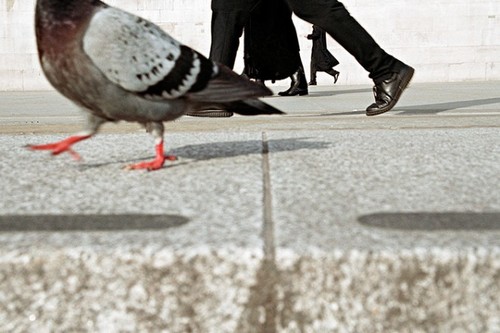 When I started street photography, one of the photographers whose work always amazed me was that of Matt Stuart. He is part of the international street photography In-Public, and has caught some of the most incredible images I have ever seen. I was always curious about how he was able to capture his moments. In the video interview with Miniclick, he talks about his thoughts on street photography, commissions, ethics, his interest, and the future of photography. For your convenience I have also written together a transcript of the interview below, so read more to get all the goodies. Photographs courtesy of Matt Stuart…..
See interview on erickimphotography.com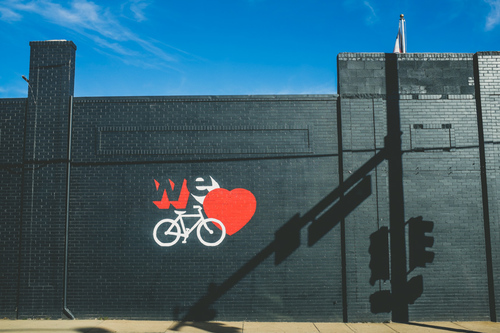 After receiving the new X100S from Fuji yesterday (see initial photos), I got to hit the streets of Denver today for a couple of hours. I took the camera for a little spin and it did not disappoint. I shot all these photos as jpegs files. It's such the perfect walk around camera. Its small size and silent operation make it easy to fit in to the activity on the streets around you and discretely photograph what you want. The added functionality and performance over the X100 make it that much more of a treat to use. I am keeping an account of my findings with the new camera–its pros and cons–and will be periodically updating and adding my thoughts. Check back for that, but also be sure to check back in about a week–as my next big outing with the X100S will be to shoot an entire wedding with it.
See more pictures on www.briankraft.com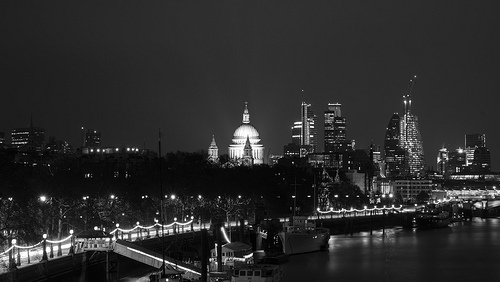 Sample Pictures by Peter Tachauer
See more pictures on www.seriouscompacts.com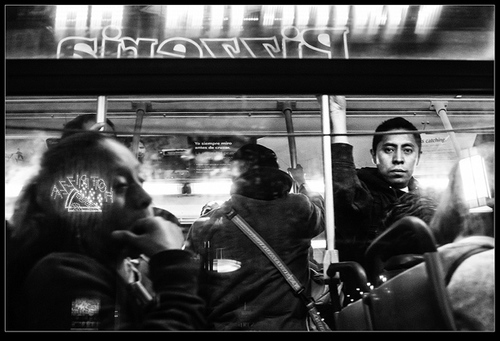 As part of a project focusing on public transportation, Mark Rosales caught this photo of pensive bus passengers and the reflection of a pizzeria on Feb. 19 at the corner of Broadway and 8th Street in downtown L.A. He used a Fujifilm X-Pro 1 with an Olympus OM 24mm Prime Lens.
Rosales typically shoots through the windows of subways and buses, and always asks himself where his subjects are coming from and what their stories are.
"Such a mix of people all coming from different places that led them all to such a confined space and every each one of them going to their own different destinations," he wrote. "You never know what you're going to witness."
See on latimesblogs.latimes.com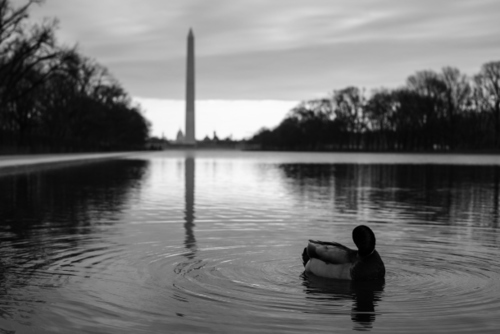 It's not something I'm used to doing. But every now and then, it's good to get out of your comfort zone. Most of my photography so far has been rooted in travel. I've taken quite a few pictures in the DMV, but the majority of them have been urban landscapes near tourist spots. I took my new Fuji out with my 5D recently to the Lincoln Memorial. Both performed splendidly, but there was something special about the look of my Fuji photos, even the ones that weren't necessarily  the best of the shoot. I can't wait to take my new camera with me on a trip overseas. Although the X-Pro1 is not pocket size, it's a lot easier to carry around with than a dSLR. Even after I buy new lenses, I can still carry the whole kit around in a small bag. It also makes me want to take pictures of the most mundane things in my neighborhood that I hadn't bothered to look twice at before. I've started to look around more. I'm not a street photographer by nature, but I can see myself moving further in that direction. It's different. Usually I like to take my time composing shots and exerting as much control as possible. On the streets you have to react quickly and you have very little control over anything. It's not just about shooting in the streets…especially not walls and windows. It's about shooting anywhere in public, anywhere that gives a sense of what life might be like in that time and place. One of the best places for that is any city's public transport system. But for those used to framing photos without people in them, this can all be quite a challenge sometimes. Getting shots of people is tougher than you might think. First and foremost, you need to know your camera – using it should be second nature, as if it was a part of your body. Luckily, the X-Pro1 helps with that. It's only big draw back is the clumsy focal point selection system. Framing shots and getting them in focus can be difficult when you need to move fast. I need to work on my stealth, so I can do my thing without coming off as a weirdo. I don't know whether to smile more, or focus on discretion. The key to taking pictures of people publicly is doing so smoothly. Whether your shooting faces or silhouettes, you need to be like a shadow in the corner. Ideally, you don't want your subject to notice until it's too late. But stealth isn't the only challenge. Movement can also stand between the shooter and the shot he seeks.You can be walking down the street and notice the perfect shot in your peripheral; by the time you get your camera up and fram your shot, it's either too later or you've blown your cover. Other times, your subject is moving in a way that makes it difficult to get the shot. Every now and then you have no control over your motion, like when you're in a moving vehicle. Timing becomes crucial. One of the funnest things about shooting in the streets is the unexpected result. Any shot that conveys the feeling of the moment is usually a keeper (at least in the eyes of the photographer). Not all memorable shots are perfectly framed or well focused. A close up candid of an old wrinkly face is nice, but sometimes a more abstract shot can be just as powerful, especially when it tells a story… no matter how vague……..
See more pictures on blog.karimhaddad.com