Street Photography
When I was here in Dubai for Gulf Photo Plus, the guys from Fujifilm were generous enough to give me a new Fujifilm X-T1, the Fujifilm 23mm f/1.4 (35mm full-frame equivalent), as well as the Fujifilm 27mm f/2.8 Lens (~40mm full-frame equivalent). I shot with it everyday for around a week. Overall I like the camera a lot and would highly recommend it (superb image quality, great form factor, and responsive). Some downsides are that the AF isn't as accurate and quick as other cameras (like the Olympus OMD)– although it is a huge improvement from the X-Pro 1 and x100s. Hope this improves with future firmware updates…..
See on erickimphotography.com
The past weekend I was in Barcelona. It was my first trip after my shoulder surgery and I was very excited how I can handle to photograph again. First goal was to travel light. I left my Nikon D800e at home and took just my Fuji x100s.  The x100s was the perfect companion, light, fast and nearly perfect for all situations. I love this little camera more and more… I got some really nice shots Saturday morning at the beach. The mediterranean mood, the sun and the easy beach life felt so good after the long grey wintertime……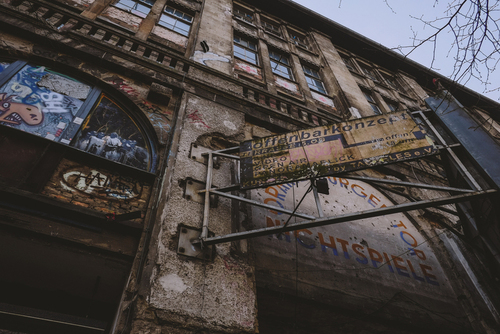 I'd never been to Berlin before, but I'd seen a few films set there. Forefront in my mind was 'Wings of Desire', Wim Wender's atmospheric tale of an angel (literally) falling for a trapeze artist in 1980's Berlin. It stars Bruno Ganz, Nick Cave and Columbo and it's all shot in the most gorgeous black and white. And that's how I thought I was going to shoot Berlin. I mean, this is surely a monochrome city, right? Battle scarred buildings, grim brutalist Eastern-bloc architecture, lowering skies, great concrete walls – one amazing oppressive movie set. That's how my mind imagined it. Turns out I'm an idiot. Berlin is tremendously colourful. I arrived on the train from Schoenfeld airport greeted by some beautiful magic hour light. I figured, "What the hell, let's capture a little colour at least," and set the camera to Pro-Neg Hi colour film simulation. I never left that setting. Whenever I confronted a crumbling ruin of a building, a concrete monolith of a towerblock, it always seemed painted in lovely warm light and splashed with the most vibrant graffiti. 'Poor but sexy' indeed and as splashed with colour as a heaping of ketchuppy Currywurst……

See on petetakespictures.com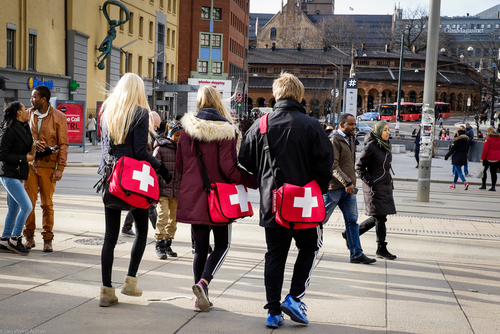 Unfortuneatly I was not able to go to the boxing matches this weekend and test the responsiveness of the X-T1. So, I got out on the streets instead. Together with the Fujifilm X-T1 I used the XF 23mm f/1.4 and XF 35mm f/1.4 lenses. The pictures are shot in raw, converted to Tiff's in Adobe Camera Raw using the new Fuji X camera profile Astia/Soft which pretty much like exactly the same as the in camera Astia Jpegs. The Tiffs were then imported into Lightroom and a bit of contrast and sharpness were added……

See on www.larsauthen.com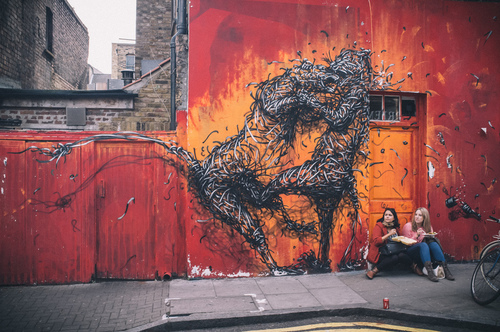 The past weekend I was in London to see Zack Arias and David Hobby talk about their Fujifilm cameras and how they use them, it was a great talk that was followed by lots of beer, but one thing at the talk really interested me and that was the street photography part of Zack's talk. In particular his techniques and tricks for getting street photos, ways of taking shots of people without realising and that you will get caught one time or another but realistically people aren't going to go berserk. So the next day with my Fuji X100 in hand and hangover in my head I headed out to the streets of London, I started with a walk along south bank where I got to find my feet with it, and before long I was employing some of Zack's tricks and tips. Once I had got a bit more comfortable doing this I started to do some street portraiture where I would ask people to pose for me, this is a great confidence booster and a great way to improve your photography, very quick portraits on the fly with available light, really good fun, and a lot less people say no that you would think…..
See more pictures on www.colinnichollsphotography.com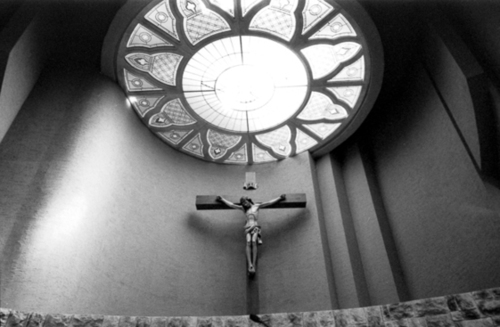 Street photography is all about failure. The failure to have the courage to take that one shot. The failure to capture "the decisive moment." The failure to get a clean background. The failure to have your subject make eye contact. The failure to move your feet to get a better frame. The failure to get recognition for your work. The failure to have your photo get "explored" on Flickr. Failures upon failures upon failures. I think one of the things that initially drew me to street photography is just how damn hard it is. It was unlike any other form of photography out there. It was so unpredictable. Whereas when I shot landscape, macro, or architecture– I could take however long I wanted, and I had so much in my control. But with street photography, I had to learn to relinquish control to simply "go with the flow." I couldn't control the light, control how people looked, the background– all I could control is how well I could move my feet, and click the shutter at what I thought would be the "right" moment…..
See on erickimphotography.com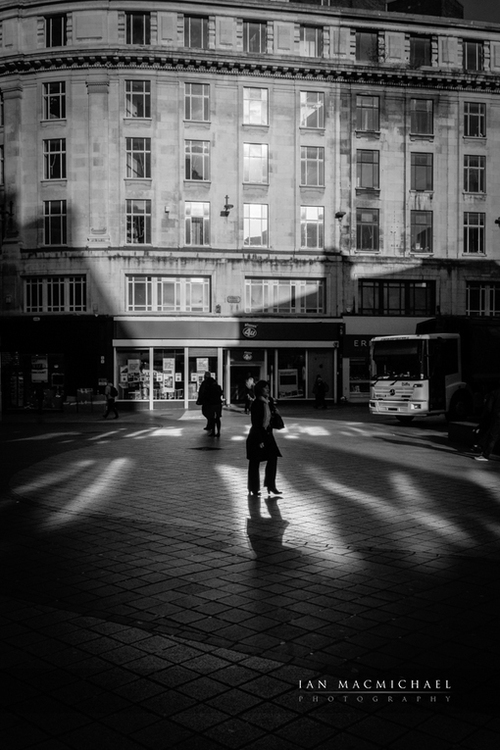 This week, I spent an hour or so around Liverpool City centre along with my Fuji X Pro 1 with the 18-55mm lens. Now, I'm a sucker for all things VSCO make and have had their film presets from pretty much when they first started with them. I was pleased to receive an email from them announcing that they had released Pack 05 with some classic mainstream films emulations. One of the main attractions for me was the inclusion of Kodak 400CN, one of my favorite films (currently in my Nikon FM2!) and a part of the Totally Rad Replichrome set. I have used the Replichrome emulation (and my version of it)  a lot recently, especially on weddings where we have used the Fuji X100s and the X Pro 1. Anyway, here are some images from the "photowalk" all edited with VSCO Pack 05 for Lightroom with a couple of my own tweaks added here and there, but not too many….
See on www.ianmacmichael.co.uk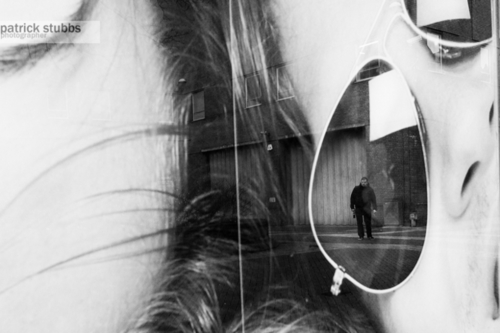 I went for a wander around Lincoln on Monday with the Fuji X-Pro 1 and one lens – the 18mm f2. This a scary lens for street photography for me because it means you sometimes have to get in seriously close – something I'm not totally comfortable with. When you look at some the great photographers and their work documenting daily life, it all looks so easy. It's not! For the first time ever with a digital camera, I shot everything in black & white – usually I'd photograph in colour and then convert. It all felt a bit strange at first, something not quite right, but I loved looking at the back of the screen and seeing the composition in black & white. I had the settings at Monochrome+R for the whole day, and sharpness set to +1. I love the optical viewfinder, so am pushing myself to master this – it's perfect for the general day-to-day, wandering around kind of photography that gives me that photo buzz. Again, strange using it at first, because nothing changes in the viewfinder when you focus – I'm so used to my Canon DSLR's now, and seeing everything snap into focus. But, I just loved using the OVF, it feels right to me and somehow gives me more feeling when taking the shots……

See on www.patrickstubbs.com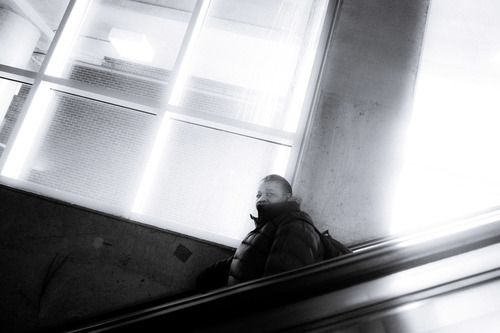 I've started a project that will continue. It's about how and why I make photos and it's on this blog. Apparently some are getting much out of it as some post were made and I have a fair amount of emails. Anyway, here on this post in the here and now with my eye, heart and mind…I'm digging into the XP1 again. One of the things bloggers do to generate income and traffic is to do reviews of popular cameras and lenses etc. I read a few but to be honest, I feel that I don't get the shooters real view as most bloggers have the camera for  a short time and have a responsibility to the supplier to make a review and then, go to the next. So when I write about the XP1 or XE1 or even the GRD4, it's because I am using them for way more than a few days. I also think that anyone reading anything I write expects a certain approach in truthfulness that I try to maintain. I'm not putting anyone down and not building myself up. I'm just explaining that I am a serious photographer and I don't care what someone tells me about how good a camera etc is, I want to find out first hand….and I do! I had the 18mm on the XP1. The lens suits my vision and is about perfect for the street.(Enter all the doom-slayers….it's not that sharp, it's not as good as the ….) I was watching these young kids talking and hugging and stuff. This old guy is right in front of me and he's kinda watching but I can feel he's uneasy. I could feel his anguish in being alone juxtaposed against the young love in front of him. Where does that put me…c'mon…the XP1 got exactly what I was feeling and wanted. sheeeesh…. shooters make photos!……
See on streetshooter.net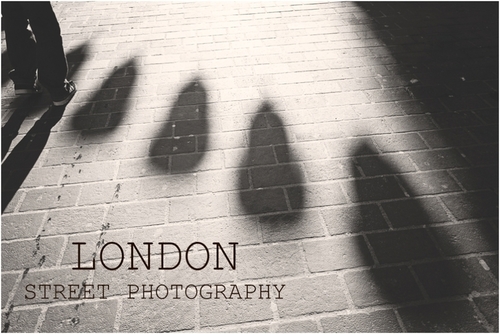 I headed into London on the 1st of February 2014 to meet up with some good friends, Steve & Chris for a chance to hang out, grab some food, have a laugh and to hit the streets for some practise with my newly purchased Fuji X-Pro 1. I have to say that compared to carrying around a Nikon DSLR and a few lenses, it was refreshing to finally have a camera that is lighter and more suited to me, to street photography and a great addition to my weddings. I've only had the camera a few days, so I'm still trying my best to find the best way to use the camera and to what settings work for me, but after shooting all day yesterday with the X-Pro 1 i was blown away by how great this camera really is and how detailed the images were. I only had the 18mm lens that came with the camera and i'm still waiting for the 35mm lens to finally arrive, but i loved the 18mm and throughout the day it makes you work for the image but with clean sharp images. Overall I'm still learning the camera and looking forward to using the X-Pro 1 when i fly to Vegas at the beginning of March and for some more street photography throughout the year, but so far, I'm very happy with the Fuji X-Pro 1…….