Street Photography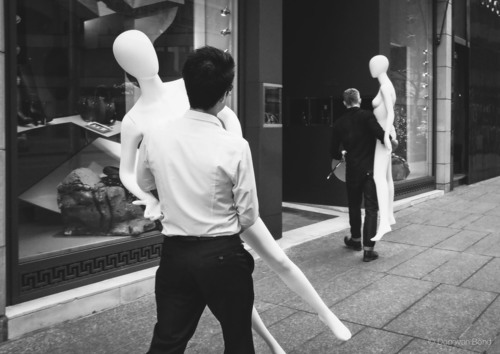 I hadn't visited Engadget in about 4 years, but when I saw "A Guide to Street Photography" on Twitter receiving praise, I decided to check it out. The series is very good, and I recommend checking it out, but I lean heavily towards Antonio Olmos' dark art of manual exposure, and Matt Stuart's manners and autofocus. Matt talks about hyperfocal distance and how he uses it for street photography. I loved how simple it sounded (to implement, not become proficient at) so I thought I would give it a shot. A few days ago, I set out on the streets of Toronto and spent a good 6+ hours wandering and a lot of shooting. A lot. Unlike Matt, I'm not a Leica shooter. I don't expect I ever will be. That's probably because I've never actually touched a Leica camera, but I can't even come close to justifying that sort of price when excellent and relatively tiny cameras like the Fuji X100S are available. The only trouble I had with this camera is people actually did notice it, some even stopped me to ask if I was shooting 35mm film. I'm convinced the more retro-looking silver has a lot to do with that and it's something I hope to remedy next year after the rumoured black X100S is announced at CES, but I'm getting way off course here. I'm relatively new to street photography. In fact, by almost every measure, I'm a total novice. I've really only been shooting street since July when I got the X100S. Zone focusing is also foreign territory for me. The kind of shooting I'd done to date simply didn't require it. With candid street photography, every half second counts so anything that promises I don't have to focus (as much), I'm going to try……
See more pictures on donovanbond.co
I like my X-E1 it has really amazing image quality, but it is not trusty because the camera has shutter lag and LCD/ viewfinder lag(slow refresh rate which especially at night or low light situation) which cause me some trouble in shooting at night which is the time I do my photography most of the time. When Fuji came up with the X-E2 which promise to deliver better autofocus and also fix all the flaws from the X-E1, so that I bite the bullet and give it a try. This is a review base on user experience for street photography or daily use. Some of the shots are for the review only, for my best photography, please visit my Flickr. All photo process from Adobe Lightroom 5.3. Color samples have some basic slider adjustment and without any colour enhancement. Black and White samples are processed with VSCO film Tri X 400- preset without grain and added black. First of all, I want to inform a couple useful addition for the X-E2…..
See more pictures on edwardphotos.blogspot.de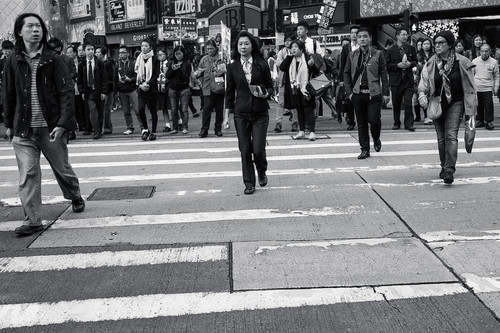 A last test I wanted to do with the Fujifilm X-E2 I had on loan from Fujifilm Middle East, was a Street Photography shoot. Spending 36 hrs in Hong Kong earlier this week, was perfect to see how documenting the streets with the new camera, compares with the Fuji X-E1 !  Fujifilm Middle East also lend me the tiny 27mm 2.8 pancake lens; a great companion for my street photography needs. All images below were shot with this very sharp prime lens. I've written on this blog several times, that Hong Kong is a Street Photography paradise; after New York it is clearly my preferred place to document daily life on the street!….
See on bjornmoerman.blogspot.de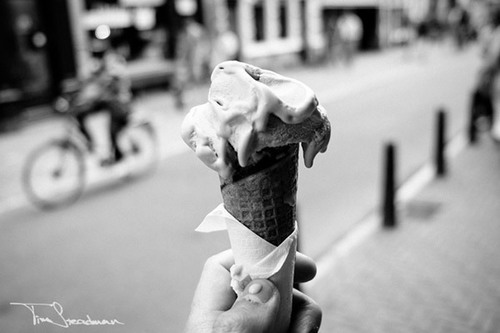 This past July, my wife and I and our 5 month old son took a canal cruise in Amsterdam. Armed with a Fuji X-Pro 1, 18-55mm lens, and a couple shoulders worth of baby and associated paraphernalia, we found our dock, waited in the shade, and boarded a large, flat, and disrespectfully orange canal cruiser. Passing the friendly yet dispirited looking skipper, I noticed how crowded the boat was. The only available seats were under glass. Damn! The glass which protects tourists from the notoriously unpredictable weather of Amsterdam was stubbornly blocking any breeze that was desperately needed on that muggy July day. It was also doubling as a seriously neglected 1″ thick Chinese knock-off Tiffenesque quality lens filter.  We sat down. Annoying thoughts began to surface… Maybe the glass will add a trendy patina to the photos?… Man it is hot… We paid to sit in a floating greenhouse… I turned around. Look at those lucky people in the back with their hair flowing in sync with the cool Netherlandic breeze… Good thing this is a Hop on Hop off boat…
See more pictures on timsteadmantravel.squarespace.com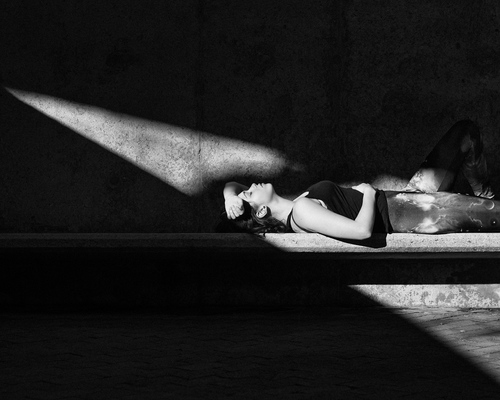 Street Photography. The Definitive Moment. I've been obsessed with the genre since I started shooting the small mirrorless Fuji X series.
I love street photography for many of the same reasons I initially loved landscape photography. It teaches me to see. Instead of seeing the amazing wonders of nature, it makes me see the wonders in people and towns around me. The human moments that transcend time. The shadows that interplay with architectural elements in certain light……
See more great pictures on rodneyboles.com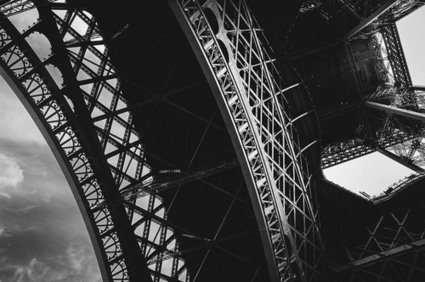 You can't imagine how long I've been working on this… But it's finally here: today I'm launching my first eBook entitled 1EYE, ROAMING.
If you're a longtime reader of this blog you'll recognize the topic since it's based on the Lutetia – Travels in France with the X100 series. Why return to those images? Because I needed to; because they've since become much more important than I originally thought and because I needed something more permanent. I have other projects in mind but this had to be the first step…..
….also included is a special chapter called Case Studies where I offer a glimpse into the processing of the images as well as reflexions on some of the moments that were captured. Seven examples in all. The book is in PDF format and I can tell you it looks fantastic on an iPad Air. Very happy with it…..
My recommendation – a street photographer in France – great work Patrick!
See on www.laroquephoto.com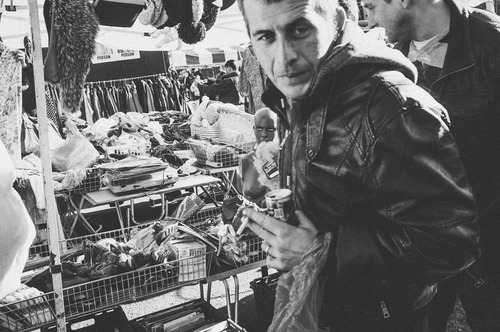 Simon Burgess is a talented photographer based in the Hampshire Village of Nether Wallop. After a recent dose of inspiration, he took to his favorite London markets for a unique project. Armed with a Fuji X100 and Replichrome, film presets for Lightroom, he began creating compelling images, reminiscent of classic film street photography, but updated for the modern era. We caught up with Simon to learn about the markets that inspire him so much, and how Replichrome fits into his post-processing. The Market on Columbia Road kicks into life really early every Sunday morning, when an everyday East End London Street is transformed into a bustling Flower Market. Despite the stallholders shouting prices every opportunity at anyone who appears in need of a bunch of flowers and has money to spend, it's a really relaxed place to spend Sunday morning. There is always good street music, and for people watching there is nowhere better. It's also a great place for vintage and second-hand everythingness. I saw a pile of old Vogue magazines from the '80s, full of great ads all done with film, of course. They made me think that I should try and do a little series from the market using only one lens, a 35mm equivalent on Fuji X100, and everything processed with Replichrome…..
See more pictures on www.gettotallyrad.com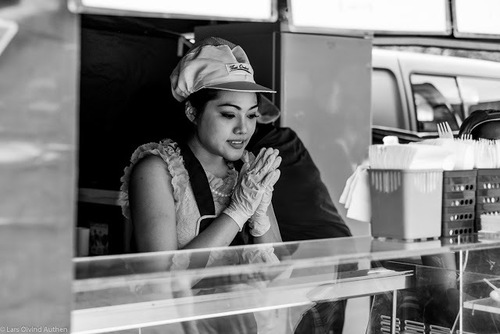 On a dark november's evening like this I miss the Norwegian summer. So after posting lots of pictures from Thailand recently, I thought I'd post some street shots from Norway. These picutres were taken in Oslo during a thai food festival in June 2013 at Youngstorget. Some pictures are from the festival area, others from the streets nearby. Fast autofocus or not, I waited for this situation above to happen, and had already set my focus. I was waiting for one of the adults to move forward to give the street artist money. Then suddenly this girl with the colorfull dress and toy guitar jumped into the frame. Unfortuneatly I cut off the girls leg in the picture, but personally I like this anyway, with him following her with his eyes as she moves forward. I have posted this one before, but then it was the OOC JPEG which had blown out highlights in the background. This version is from the RAW file and post processed in Lightroom 5….
See more pictures on lakeviewman.blogspot.de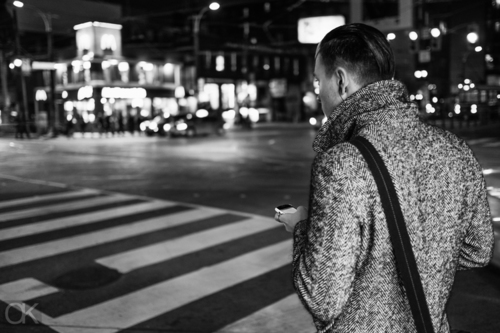 I'm not here to review this camera, only to talk about it from my point of view. If you are looking for technical reviews you will be disappointed. There are way more qualified people out there to give you that, I am not one of them. Instead, I will share my first thoughts on the latest and greatest from the folks over at Fujifilm. I began my Fuji journey by reading the X-E1 review by Kale JF. It was extremely well written and covered everything I need to know about the camera. Kale, who is an official Fuij X Photographer, took the time to advice me and share his love for Fuji. His love and passion shined through his writing, I just had to try this camera! I have now been shooting with cameras from Fuji's X Series for just over a year and, as of today, I cannot imagine using anything else. While some of the initial offering suffered numerous challenges (slow and inaccurate AF, lack of good MF support, inability to set proper Auto-ISO), Fuji listened and refined their cameras time and time again through firmware updates. Thank you Fuji. And boy did that make a difference! Over the course of my ownership of the Fuji X-E1, I saw it progress from something that I had to put up with, to a camera that I could confidently use when out and about……..
See more pictures on www.kammah.ca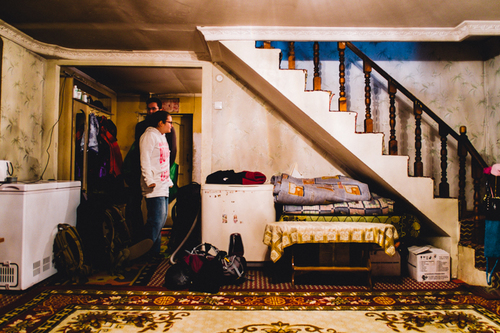 If I had to condense my experiences in Mongolia to a few words, I'd use unpredictable, disorganised, traditional and full of potential. Urban planning within the capital of Ulan Bator is almost non existent, and all the traffic is packed to a few main roads with no agreed upon road laws. The capital is also a real hotpot of different cultures. You can see the western influences in the architecture and imported automobiles, but then around the corner you can bump into a gentleman decked out in full national dress. The national costumes are incredibly colourful and still used in every day wear, and I haven't been able but to admire their beautiful craftsmanship and detail. To quote a gentleman called Woody whom I met at our hostel, you can find silk here, even finer than in China. Straying out of the capital area, the traditional influences are even more at show. We visited a family in the country, and it was like travelling 20 years back in time. No running water, the heating by coal, an outhouse and interior decor that probably hadn't changed for years, but man did I love this experience! I witnessed a real piece of life in Mongolia. One of the biggest reasons why I wanted to visit Mongolia was for its nature. This dream also proved to be our downfall. When we visited the village I described before, our plan was to head out from there to the national park of Gorkhi Terelji come next morning. But during the night, we started experiencing heavy snowfall, almost 5cm in one night and biting cold winds. The roads quickly iced up and no one had changed for their winter tires yet. Foolishly, we didn't let this change our plans and we headed out for the road. Once we had driven out the village, we experienced the last thing you want to experience in a car. A crash. We collided with a car in front of us and that was it for that trip. I sustained a hairline crack in the neck and missed out on a visit to the national park but at least I'm still here. Two working arms and legs. A few days rest and we'll continue our journey with a neck brace! Because our trip to the national park was a bust, I'm expecting to make up for it with some other adventures…….
See on timosoasepp.fi