Street Photography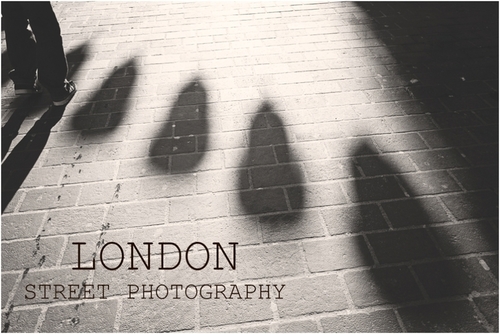 I headed into London on the 1st of February 2014 to meet up with some good friends, Steve & Chris for a chance to hang out, grab some food, have a laugh and to hit the streets for some practise with my newly purchased Fuji X-Pro 1. I have to say that compared to carrying around a Nikon DSLR and a few lenses, it was refreshing to finally have a camera that is lighter and more suited to me, to street photography and a great addition to my weddings. I've only had the camera a few days, so I'm still trying my best to find the best way to use the camera and to what settings work for me, but after shooting all day yesterday with the X-Pro 1 i was blown away by how great this camera really is and how detailed the images were. I only had the 18mm lens that came with the camera and i'm still waiting for the 35mm lens to finally arrive, but i loved the 18mm and throughout the day it makes you work for the image but with clean sharp images. Overall I'm still learning the camera and looking forward to using the X-Pro 1 when i fly to Vegas at the beginning of March and for some more street photography throughout the year, but so far, I'm very happy with the Fuji X-Pro 1…….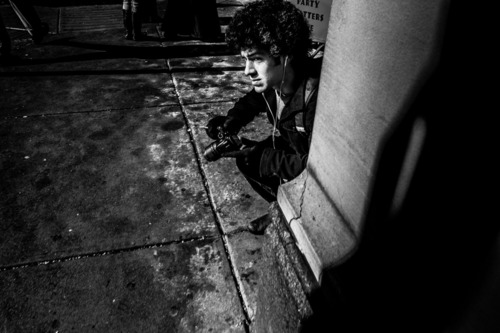 See that guy up there…yeah, yeah…the one in the photo. Well, he's a Philly street shooter named Anthony. As it turns out we are Flickr friends and we met in reality by accident. See, I was walking west on Arch by 13th and he was stooping down like in the photo. I saw him but don't think he saw me cause I'm like this stealth invisible camera toting shooter that no one can see until after the fact. Of course when I get home Tanya calls me an idiot and "Take the damn trash out"! So I raised the XP1 and knowing the 28mm focal length got into position. I clicked and Anthony looked at me. He didn't know I was me and I didn't know he was he. Imagine that…..
See on streetshooter.net
Spent some time in the London parks this weekend with a little bit of street photography. This gave me a different view of the London people and allowed me to document their outdoor pursuits. From skateboarders, inline skaters and scooters, people were out with their kids, sitting on benches, running with friends and more. Becoming lighter with my photo kit. This week, just the Fujifilm X-E2, 18mm f/2 and the 35mm f/1.4 in my bag. No zoom this time, as I was finding the zoom gave me another option before shooting. I would hesitate and miss perfect situations due to cropping/zooming. So it's out of the bag for street photography. The winter sun played a big part of the session. Low in the Sky and causing a whole bunch problems and cool effects. Lots of long shadows to capture and lens flares, silhouettes etc……
See more pictures on www.neilrsmith.com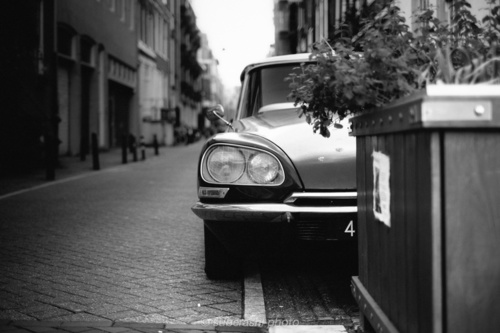 I love Amsterdam thats a fairly well know fact. Great walkable, creative diverse and beautiful place and the perfect spot to test out the Fuji X Pro that I have invested money research and trust into. This isn't a review or tech spec list, you can go look on line for that stuff. I don't have gear envy so tech specs, card tests all that I will leave to others, mainly as I didn't buy the camera to list it's stats and it's the image not the technology that is most key. How did the Fuji engage me? How did it do in conditions I want and need to use it those are the questions and things more key too me. Fitted with the amazing 35mm 1.4 the Fuji shone, I have come from the beast that was the 5d mkii but as amazing a FF camera it was it was never light or discreet. The X Pro looks like a non "pro photographer" camera and thats the trick. Lighter than it looked and on a full day it never felt like it was getting in the way…..
See more pictures on www.suberashi.co.uk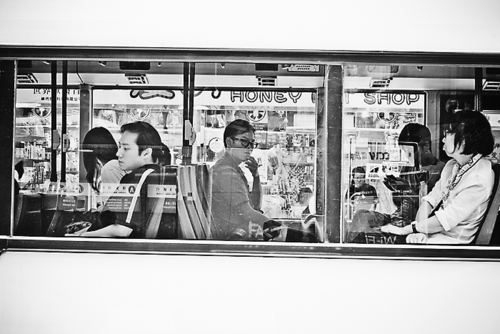 Back in September I was fortune enough to travel to Hongkong again. I just purchased the X-Pro1 with the fantastic 35mm and been renting the brand new 14mm prime lenses. Some pictures straight OOC with no post-production. Others were RAW files developed with Lightroom 3/Silver FX. As many other photo enthusiastics already posting in their blogs, I have to repeat this: the X-System is just fun to use and enjoying to take pictures again (after travelling one year before with my heavy Canon 5D Mark II). Thank you Fujifilm!
See more pictures on mingart.de

---
Fujifilm Fujinon XF 14mm F2.8
Do you love my work and want to support me? If you're planning on buying camera gear, you can check out above-noted links. Prices remain the same for you, but a small percentage of your purchase value is valued back to me. Thank you!
---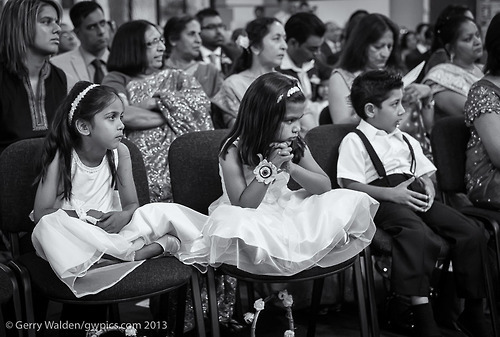 I am a freelance photographer living in Southampton, England. this Tumblr site is dedicated the work I do with the Fujifilm X-Pro1. I have been gradually adding new work to my 'Street Photography' gallery, and there is a slide show you can view by clicking on this link. I hope you enjoy the images, and maybe smile at one or two. I am afraid it appears the slide show may be a bit slow……
See more pictures on gerry-walden.tumblr.com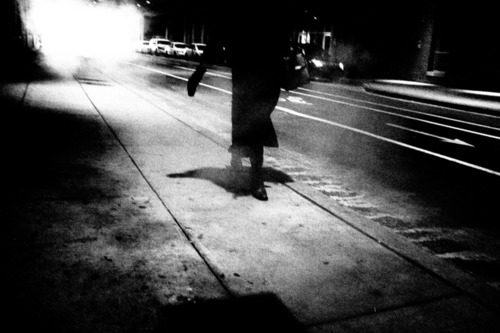 Don't get things wrong now, 20f is cold. I know, I know…my wife Tanya laughs at the Americans and spoiled way of living. So as she walked outside to the garden, it was obvious that America has worked it's way into her mind and heart. She comes back in and says…."You better dress warm because you can't take the cold like me". Well, of course she ran into the living room and got under a blanket to warm up. I smiled and just let her think she's still a Russian Comrade that doesn't flinch in the cold. But she did set the course for the day. See, I am told that I am not the sharpest pencil in the box…(yeah right)….but I know when it's cold. I also know that film will reticulated in cold but sensors aren't as sensitive to weather conditions. So I headed out with the XE1 and 21mm Skopar to just take a nice walk in the more than brisk cold……

See on streetshooter.net
I was about to post this shot with a few others from the same day, but as it's one of a sequence of three, I thought it might be good to have a look at them together to see the reasons one is chosen over the other. A lot of street photography is about one shot. Someone walks toward you, you take the shot and they're gone, never to be repeated ever again. But sometimes you have a chance to fire of two or three. This was one of those times because the dog slowed things down. I  shot this in Glasgow (Scotland) with the X100. It's still my favourite street camera, even though I now have the 23mm f1.4 (35mm full frame) for the X-Pro1. There's just something special about this tiny silent camera. As a side note – the X100s in black was announced yesterday…food for thought…..
See on 35mmstreet.com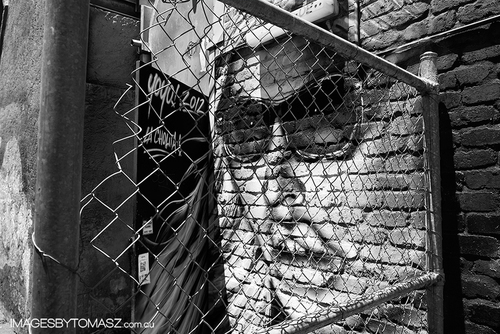 I met up with friend and fellow photographer Ted Dana today and we hit the Perth CBD and Northbridge with camera's at the ready. I'm the first to admit that I tend to neglect street photography a little. I rarely take my camera with me and hit the streets to capture the raw emotion of the city. Its one of my goals for 2014 (I won't say a resolution otherwise it will never happen!). Ted and I had a different approach. Ted was geared up with 2 DSLR bodies, a flash, and a bag full of gear goodies. I took the complete opposite approach. I had my trusty Fuji E-X1, and ND filter and 1 lens. Whilst I would have loved to have access to the kit Ted was carrying around (I wouldnt like all that weight handing on the camera straps though!) I have found that in the past I've been bogged down with too much gear, and decided to take the less is more approach…..
See more pictures on www.imagesbytomasz.com.au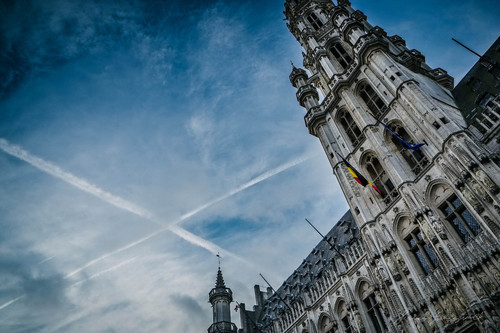 Now that I've finally perfected my workflow for getting the most out of the Fuji X-Trans raw files, I was eager to try it out on a proper project. I was fortunate enough to be able to do some travel photography before Christmas, and my first port of call was the Belgian capital of Brussels. The tightly packed city streets presented an deal opportunity to use a small mirror less camera, and so I headed out one chilly winter morning. Normally, I would take the 35mm, but as the streets in Brussels are pretty tightly packed, I decided to use the 18-55mm instead. Not only would this give me a bit more room on the wide end, but it would also allow me to zoom in to pick out detail where necessary…..
See more pictures on blog.thomasfitzgeraldphotography.com