thoughts
See on Scoop.it – Fuji X-Pro1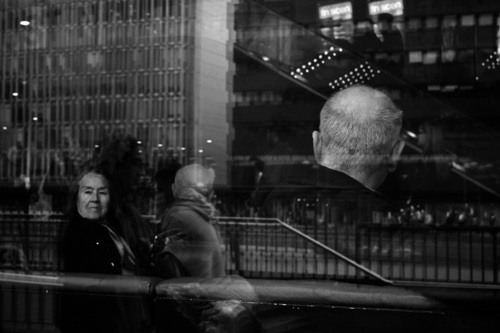 As you might have read before, I am looking for lighter gear for my street shooting. Today, I had the privilege to try out a Fuji X-pro 1 with a 35mm lens. Really nice, even if I only had a very faint idea of how to set the camera properly. It came down to some kind of manual shooting with the camera fighting back with some obscure auto settings I never found the switch for. Anyway – I had a great time shooting with it, and do feel that it´s all about learning the interface to master it. I would have prefered to shoot this try out with Fuji's 18 mm wide angle – the angle I do most of my street photography with – but the 35 mm f1.4 was a really nice lens to use. Sharp at 1.4? Hell yes!
See on sthlmstreet.com
See on Scoop.it – Fuji X-Pro1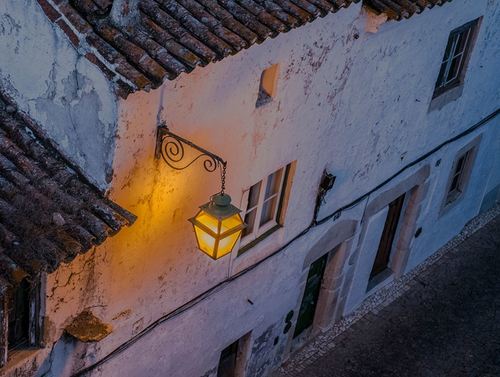 I'm an amateur photographer for several years, with Canon equipment, using the 5D Mark-II since its release. Last year, immediately after the Fuji X100 launch, I decided to buy it in order to use it as a backup small camera. The fantastic quality of the images produced by the X100 and the possibility to take it everywhere without space and weight restrictions, enabled me into much more photo opportunities than ever before. As soon as I heard about the Fuji X-Pro1, reservation was made for the body and 35mm f/1.4 lens, which then replaced the X100. The X-Pro1 is a fantastic camera and the new firmware version 2.0 turned it into an amazing one. Meanwhile the new announced Fuji XF lens, including zooms, complemented the offer and diversity along with the already available lens adapters. With the X-Pro1 we have something like "The Best of Two Worlds": the phenomenal quality of the images and the portability of an equipment with interchangeable lens. I'm sharing some of my recent pictures taken with the X-Pro1 and the 35mm f/1.4 lens, hoping to receive your comments that I would like to thank in advance.
See on 500px.com
See on Scoop.it – Fuji X-Pro1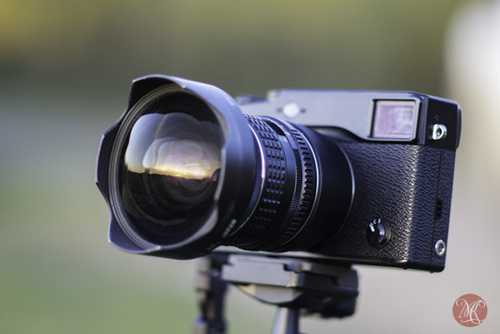 The second "guest reviewer" for using the Fuji XP1 with third party lenses. Mac Sokulski responded to my open invitation to participate in this community share. After going to his website, I got really excited to see what Mac would come up with. I am sure you will too. http://www.miksmedia.net
For quite some time, I've been shooting my big Canon DSLR. I even took it with me, when I visited Spain for the first time about 5 years ago. I would probably still be using my Canon 5D, if it wasn't for the Fuji X100. It marked the beginning of change. When the Fuji X-Pro1 was announced, I followed the news with peaked interest. Since I was planning another trip to Spain, I thought that this camera would be perfect for traveling. I managed to get one a week before departure date, and the love affair has began. Coming back, I heard a lot about different adapters being made that would accommodate other lenses to the X-Pro1. Having owned an old Pentax SLR with a few lenses, and thinking that it would be good fit, it seemed to be the right time to dust off the old lenses. I ordered the Kipon adapter, which from few reviewer sounded like a very good choice. It fits the camera and the lenses very well…..
See on gambofoto.blogspot.fr
See on Scoop.it – Fuji X-Pro1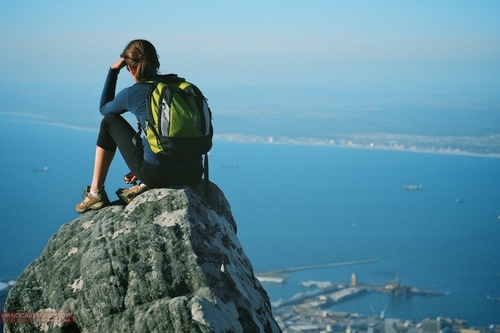 It was after much deliberation that I sold my Canon 5DmkII to buy the Fujifilm X-Pro1 with all three lenses available at the time (18mm, 35mm, 90mm) in anticipation of the RTW trip that I'm currently on. Whilst I had always been happy with the image quality from the Canon workhorse, I had grown tired of lugging it around, especially when I was travelling for leisure, and on this 'low weight, low budget' trip, the Canon was certainly not the right tool for the job. The X-Pro1, with its promise of high quality, lightweight performance, seemed to fit the bill perfectly. That it looked gorgeous certainly helped too. The X-Pro1 has certainly come a long, long way from when I first owned it. With this latest 2.0 firmware release from Fujifilm, it almost seems like a new camera, especially when you compare it with the camera I bought at firmware 1.0, with the slow autofocus and annoying aperture clicking.
AUTOFOCUS
AF speeds, whilst still not lightning fast, are definitely more than adequate now, especially with my style of shooting. I have tried it on all three lenses, including the reputed slowest XF 60mm, everything seems to be just snappier. I really like that the image freeze in the EVF whilst focusing is gone, making shooting a much more fluid experience. 6400 ISO selectable in Auto mode is also appreciated, since the images from 6400 are still plenty noise free and I wouldn't hesitate to use it if I had to, instead of risking a slower shutter speed when the (low) light called for it. Pity the minimum shutter speed for the Auto ISO mode is still not selectable, and the camera still defaults to dangerously slow speeds, hopefully this will be an option in the next firmware release.
MANUAL FOCUS
The 'focus by wire' design of the XF lenses, as opposed to a mechanically coupled design, has been much derided since it was first released, and for good reason. It was practically unusable before, requiring countless turns to focus on anything. With firmware 2.0, this has improved drastically, with fewer turns needed to achieve the same result, whilst remaining sensitive enough to dial in small focus tweaks. It still doesn't have the same satisfying feel of a good Zeiss or Leica rangefinder lens but it is quite usable and I might start using it in low light when the AF starts to struggle. The 3x focus zoom to check focus whilst in MF mode has also made it much more usable than the default 10x zoom on firmware 1.10, you can actually check critical focus without zooming in so much that you completely lose any reference of the composition.
WRITE SPEEDS
I've been using fast Sandisk Extreme Pro (95MB/s) SD cards since I first owned the camera, so I can't say that I've noticed much improvement in the write speeds, although according to the firmware release notes, there has been an improvement. I'm sure there is, but it was just never and issue for me.
Overall, I'm very happy that Fujifilm is committed to listening to user feedback and is continually improving their product for their existing userbase. For the next firmware iteration, I hope to see some more manual controls in video mode, as it can't be more than a software implementation.
Bravo Fujifilm!
See on handcarryonly.com
See on Scoop.it – Fuji X-Pro1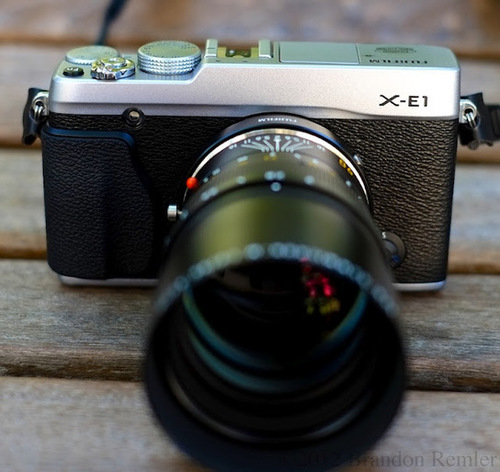 I picked up a Leica 90mm lens to further explore the performance and operations of the new Fujifilm X-E1 which has the 16MP X-Trans sensor which has proven itself in the X-Pro1.
The camera works great with focus peaking at both 3x and 10x magnification. The EVF is bright and sharp! Of course as expected the bokeh is wonderful and the images are incredibly sharp. No post processing was done. Just import and the upload. Here are some images from around the park.

See on brandonremler.blogspot.it
See on Scoop.it – Fuji X-Pro1

This week, I take to video to discuss the announcement of the Fuji X-E1 and what it means for people like me who bought the X-Pro1.
Basically, unless you completely love the optical viewfinder of the X-Pro1, the X-E1 looks fantastic: lighter, smaller, cheaper, with a better EVF, stereo mic in and a small pop-up flash. With the same great sensor and processor.
See on www.clearingthevision.com
See on Scoop.it – Fuji X-Pro1

Jack Picone, photojournalist and social documentary photographer – "My mantra is' slow is fast' – you look, you think, you wait and then you make the picture. I like the psychology of the X-Pro1…it allows me to connect with the people I am photographing". Jack Picone is another award-winning Australian photojournalist. Jack spent a decade covering the world's conflict zones including Iraq, Sudan, Rwanda and Palestine, but this work is only partly representative of his oeuvre, which also involves social documentary projects and workshops. He says the X-Pro1 is a "quiet camera, very subtle. I can use it on the streets or with people in sensitive situations and it is such an understated retro design that people don't react to it. It isn't like a DSLR, which is like a house brick that is in front of your face. With this camera people either ignore you or if they do take notice of you they don't see you as a professional photographer, they see you as a human being. Being able to strike a rapport with people in a more seamless way is, for me, poetry"….
See on www.fujifilm.com.au
See on Scoop.it – Fuji X-Pro1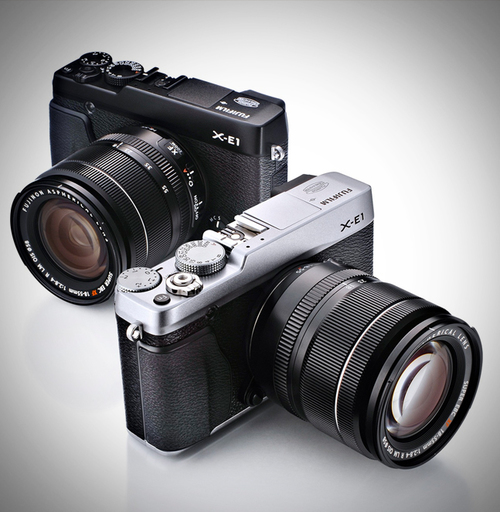 The Fujifilm X-Pro1 is a high end mirrorless camera, featuring an amazing hybrid optical viewfinder (OVF) and a sensor that does wonders to capture details and colours. It's also pretty expensive, when you don't get one on ebay for a fraction of the price like I did!
Now Fuji is releasing its small brother, the XE-1. It's basically the same camera, without the hybrid optical viewfinder (thus smaller and lighter) and with a built-in flash. It looks like both cameras share the same sensor, so we should expect the same image quality as well.
See on khoral.blogspot.fr
See on Scoop.it – Fuji X-Pro1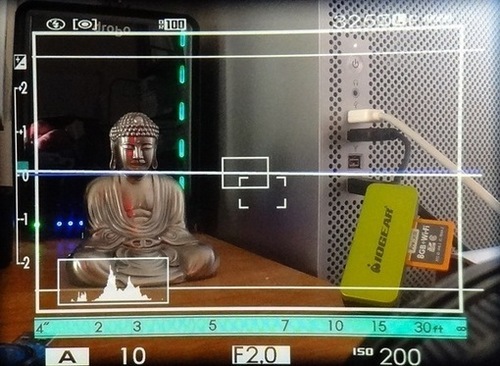 When Fujifilm previewed the X100 at the 2010 Photokina, the big hype from Fujifilm was the hybrid viewfinder. The customer reaction was mainly to the large sensor and retro controls, though, with the hybrid viewfinder being considered a very nice addition to the retro touch. The press were the ones that got the most excited by the hybrid viewfinder, which was the one "new technology" that seemed different and interesting at the show.
Today, though, Fujifilm is finally getting a bit of news: the X-E1 is going to far outsell the X-Pro1. But it doesn't have that hybrid viewfinder that was all the craze from Photokina 2010 onward, so what gives? Ahhh, you mean people were buying the X cameras for something else than bracketing lines in an optical viewfinder? Doh!
See on www.sansmirror.com
See on Scoop.it – Fuji X-Pro1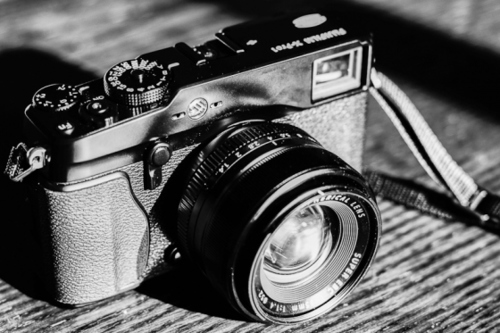 For this blog i'm going to break one of my "blog rules" and talk about a camera. As you know I dont really talk about kit unless its serves a particular purpose. I'm much more interested in talking about how and why a shot was taken, the story and experience behind a photo is what photography is for me. However for this blog i'm going to talk a little about the Fuji xpro 1. Why?
Well I have never used a camera that has changed the way I photograph, the camera has always been nothing more than a tool. This changed when I got my hands on this little box of joy. There was a specific reason I made this purchase which I will go into. But after a week of shooting this thing, how would I sum it up. Quirky, awesome, annoying, frustrating, amazing, old school. They are just a few terms I have used to describe this camera….