thoughts
See on Scoop.it – Fuji X-Pro1

This week, I take to video to discuss the announcement of the Fuji X-E1 and what it means for people like me who bought the X-Pro1.
Basically, unless you completely love the optical viewfinder of the X-Pro1, the X-E1 looks fantastic: lighter, smaller, cheaper, with a better EVF, stereo mic in and a small pop-up flash. With the same great sensor and processor.
See on www.clearingthevision.com
See on Scoop.it – Fuji X-Pro1

Jack Picone, photojournalist and social documentary photographer – "My mantra is' slow is fast' – you look, you think, you wait and then you make the picture. I like the psychology of the X-Pro1…it allows me to connect with the people I am photographing". Jack Picone is another award-winning Australian photojournalist. Jack spent a decade covering the world's conflict zones including Iraq, Sudan, Rwanda and Palestine, but this work is only partly representative of his oeuvre, which also involves social documentary projects and workshops. He says the X-Pro1 is a "quiet camera, very subtle. I can use it on the streets or with people in sensitive situations and it is such an understated retro design that people don't react to it. It isn't like a DSLR, which is like a house brick that is in front of your face. With this camera people either ignore you or if they do take notice of you they don't see you as a professional photographer, they see you as a human being. Being able to strike a rapport with people in a more seamless way is, for me, poetry"….

See on www.fujifilm.com.au
See on Scoop.it – Fuji X-Pro1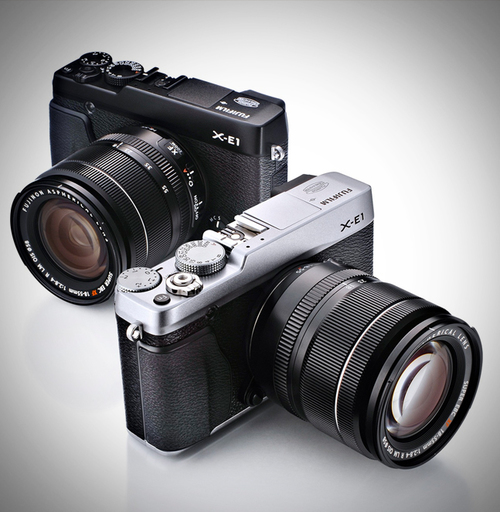 The Fujifilm X-Pro1 is a high end mirrorless camera, featuring an amazing hybrid optical viewfinder (OVF) and a sensor that does wonders to capture details and colours. It's also pretty expensive, when you don't get one on ebay for a fraction of the price like I did!
Now Fuji is releasing its small brother, the XE-1. It's basically the same camera, without the hybrid optical viewfinder (thus smaller and lighter) and with a built-in flash. It looks like both cameras share the same sensor, so we should expect the same image quality as well.

See on khoral.blogspot.fr
See on Scoop.it – Fuji X-Pro1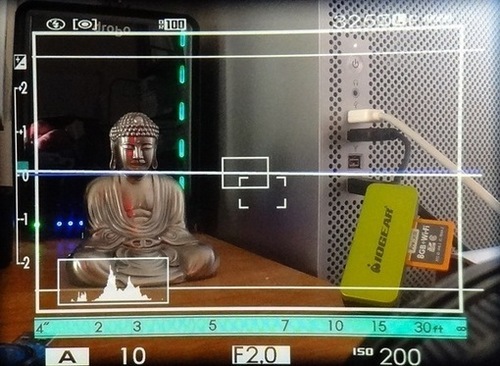 When Fujifilm previewed the X100 at the 2010 Photokina, the big hype from Fujifilm was the hybrid viewfinder. The customer reaction was mainly to the large sensor and retro controls, though, with the hybrid viewfinder being considered a very nice addition to the retro touch. The press were the ones that got the most excited by the hybrid viewfinder, which was the one "new technology" that seemed different and interesting at the show.
Today, though, Fujifilm is finally getting a bit of news: the X-E1 is going to far outsell the X-Pro1. But it doesn't have that hybrid viewfinder that was all the craze from Photokina 2010 onward, so what gives? Ahhh, you mean people were buying the X cameras for something else than bracketing lines in an optical viewfinder? Doh!

See on www.sansmirror.com
See on Scoop.it – Fuji X-Pro1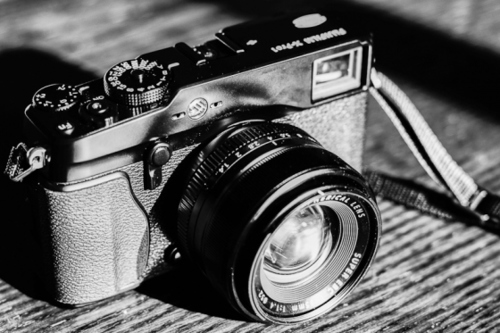 For this blog i'm going to break one of my "blog rules" and talk about a camera. As you know I dont really talk about kit unless its serves a particular purpose. I'm much more interested in talking about how and why a shot was taken, the story and experience behind a photo is what photography is for me. However for this blog i'm going to talk a little about the Fuji xpro 1. Why?
Well I have never used a camera that has changed the way I photograph, the camera has always been nothing more than a tool. This changed when I got my hands on this little box of joy. There was a specific reason I made this purchase which I will go into. But after a week of shooting this thing, how would I sum it up. Quirky, awesome, annoying, frustrating, amazing, old school. They are just a few terms I have used to describe this camera….
See on Scoop.it – Fuji X-Pro1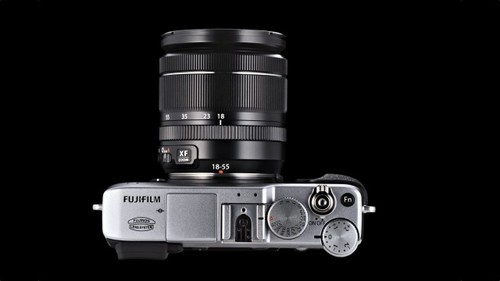 If you've been a long time reader of this blog then you'll know that I had a love hate relationship with the Fuji X-Pro1. I was discussing this topic with a friend recently. You see, I bought an X-Pro1 a while ago but I eventually ended up selling it as the bugs in the camera were driving me mad. I've already written about it and I don't want to go over all that again, but anyway, I think in some ways, some people misunderstood my position. I loved the images you could produce with the camera. They had a unique look to them. Punchy colours and rich sharp contrasty images. There was something unique about it and I still look back at the shots I took while I had it and I still marvel at the quality. But the combination of buggy firmware, overall camera lag and terrible raw processing led me to draw a line under my experiences and move on. I never hated the X-Pro1, but for the type of photography I was using it for I needed something that was responsive and predictable, and the X-Pro1 for me, at the time wasn't it….
See on Scoop.it – Fuji X-Pro1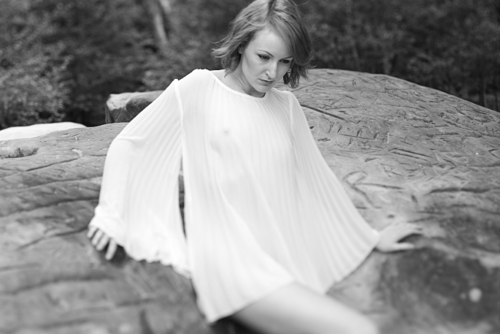 I've had the Fuji X-Pro1 since April 2012 and like anything it takes a while to really get to know it. So for this reason I wanted to add some further thoughts to my first blog post, the review of the X-Pro1. I have been impressed with the image quality of this camera from day 1, in fact beyond impressed, blown away sometimes. The resolution and detail that the sensor can record is really something else. Low light (high ISO) capability is really great. I just had this image printed at 18×12 inches as a digital c-type print on lustre paper. The shot was taken at ISO 1000 and you cannot see a spec of noise in the final print. The detail level is also great, you can see every leaf. The image was taken with the 18mm Fuji XF lens at f/2.5….

See on andrewnewson.co.uk
See on Scoop.it – Fuji X-Pro1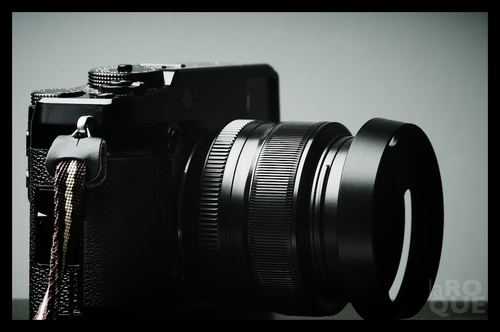 So, the X-E1 is now official. I'm not going to go into details and I suggest you head over to Thomas Menk's incredible Scoop.it page [thx's for your appreciation Patrick :-)] if you're looking for info. But basically we're talking same sensor and technology as the X-Pro1 without the hybrid viewfinder, which means no OVF. The EVF has a better resolution while the LCD has a lower resolution. It's all about trade-offs folks. But it IS sexy and my feeling is that this is essentially the X200. I don't think Fuji will be releasing a direct successor to the X100. It makes a lot more sense to keep the form factor and leverage the new XF lenses, which is exactly what the X-E1 does. As Derek Clark and I were discussing this week, if this is the case it'll make the X100 a true classic. The first and last of its kind. Which is somehow fitting — the camera that launched a thousand ships…

See on www.laroquephoto.com
See on Scoop.it – Fuji X-Pro1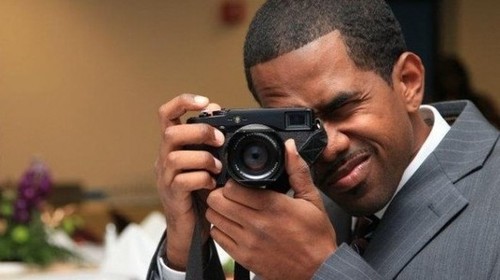 With the recent rumors about a new firmware update and lenses that will speed up focusing and boost performance, as well as the addition of a few new X series cameras coming to the Fuji line-up, I have begun to find it difficult to justify keeping more than one DSLR camera body. As it stands I own two Canon's. A 5DMKII and, as a back up, the 7D. The decision to rid myself of the 7D would be an easy one if I didn't depend on the video function on the both of these Canon bodies. If I only shot stills it would be a no-brainer. The 7D would be on Ebay!

See on cyclopediacreativemedia.com
See on Scoop.it – Fuji X-Pro1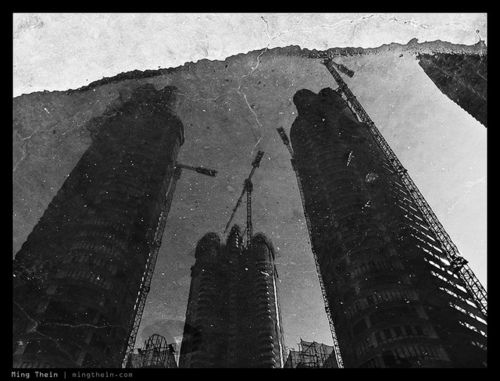 One of the more common questions I've been asked recently (aside from what my Photoshop workflow looks like) is what my thought process is when shooting. This basically breaks down into two streams – am I in control of the situation photographically, or not?
By that I don't mean whether I'm out of my depth or not; it's about whether I have the ability to direct exactly the elements in my frame. The order doesn't mean that one item is hugely prioritized over another; it isn't. It's more a case of if I have no choice,then which comes first? …

See on blog.mingthein.com