thoughts
See on Scoop.it – Fuji X-Pro1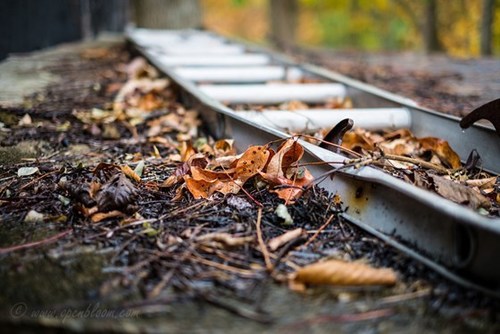 Here's a few samples from my new Fuji X-Pro1
These are more of less point and shoot snapshots. I'm still learning the camera (menus, buttons, how shallow the DOF is at various apertures, etc). Shot with the 35mm f/1.4. RAW, not JPG. I've heard about the less than perfect Adobe raw conversions for Fuji's x-trans sensor and for now, I think I'll keep using raw because adjusting white balance and so on is much easier. I will experiment with JPG though because of the wonderful Fuji film simulations like Velvia and others.
Jon Meiers Fine Art WebSite:
http://jon-meier.artistwebsites.com/
See on forums.dpreview.com
See on Scoop.it – Fuji X-Pro1

Yeah, I'm impatient. Against my own judgement I bought an import… the XE1+35mm kit. Got it from a company with great reviews and what seemed like a good reputation. Paid just under $1400 and it arrived in about 4 days. The company is in the U.S. and named Negri Electronics if you're interested… and they also offer their own warranty. I didn't get too much time with the camera since I had to work today, but I did get to go out for a short while and test her out.
In size, it's so close to the x100 the difference is only slight. The little grip and thumb grip make the camera feel great in the hand. On my x100 I have a thumbs-up, but I won't need that on the XE1… which is good because it would cover the magnify wheel anyway. Because I'm so familiar with the x100 now, setting up the camera and going through the menus felt very familiar. I can't compare it to the XPro1 since I never used one, but I'd assume it's similar. The EVF is the best I've used (admittedly, I only tried an NEX-7 once). Color, contrast and clarity are all excellent. Once thing that bugs me a little is when the camera awakes from sleep it takes a second for the EVF to adjust to the ambient lighting (seemed more noticeable than with the x100). I tested her out with three lenses today. Obviously, as I got the kit with the 35mm lens, I tried that out first. I had also bought the Fotodiox M-to-X adaptor, so I tried out the Voigtlander 21mm f/4 Skopar and the Voigtlander 50mm f/1.5 Nokton. I own a few M lenses, so I'll be testing other outs over the next week.
The 35mm f/1.4 will likely get a LOT of use. Funny enough, it didn't have the latest firmware on it, so I updated that first thing. I was anxious to try the CV 21mm Skopar, with it's 31.5mm effective focal length. I was going to buy the Fuji 18mm lens, but I have never been a fan of the 28mm full-frame equivalent, so I decided on the Skopar instead. So far, I'm glad I did. The is some loss of clarity towards the edges of the frame, but it isn't enough to bother me. Manual focusing is exceptionally easy. The 3x magnification makes it a breeze. This isn't a fast lens anyway, so even wide open it's going to be fairly easy to nail focus even without magnification. And I really like the combination of M-lenses on the XE1 body….
Overall, I am extremely pleased with the XE1 on day one! I really wanted to buy the XPro1 when it came out, but couldn't afford it then and had to hold off… and I'm glad I did. This fit my budget nicely and it literally the perfect size camera for me… and considering I never use the OVF on the x100, I'm not going to miss it.
See on forums.dpreview.com
See on Scoop.it – Fuji X-Pro1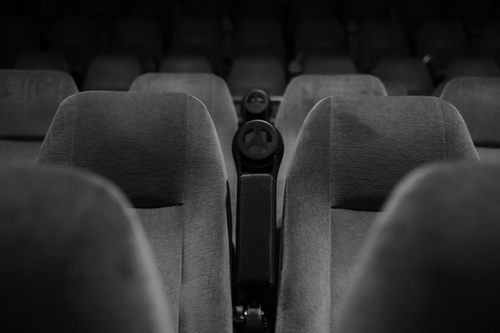 About a week ago I bought the Fuji X Pro1. So far I LOVE this camera. It has its quarks (that you will read about when I do my full review) but it has personality and elegance that I just love. Also the image quality is just ridiculous. All of these shots are JPEG right out of the camera, no editing at all. This is an extremely random group of images, but I think it represents a good sampling of the kind of pictures this camera takes. I will be posting a full review hopefully in about 2 weeks.
See on www.nathangilmer.com
See on Scoop.it – Fuji X-Pro1

As I work in the Photographic industry, I did my bi-annual stint at Photokina earlier this year. It is a long and very busy show, with, as it turns out, both an upside and a downside. The upside is that you get to meet, and chat to, many photographers and photography enthusiasts from different countries and walks of life, with equally varied opinions and viewpoints on their equipment.The downside is that this almost always end up costing me money, as a group of strangers enthusing about something is a surefire way to spark my interest. I arrived in Cologne this year with a vague hankering for something new, for something to renew my purely amateur interest in purely amateur image making. I used to own a hasselblad X-Pan (my first proper camera in fact) and I have never found anything since that gave such enjoyment or satisfaction to use. I left Cologne this year with a complete Fuji X-Pro1 outfit, having heard nothing but good reviews, along with various comparisons to my beloved X-Pan, and having gone very slightly mad during the week long show and plainly forgotten the value of english currency. So do I regret this act of spontaneity, this involuntary emptying of my bank account? Not at all, and here's why. The Fuji is an absolute gem. I have had this week off work and have been out three times to give the new camera a work out…..
See on www.robertwhite.co.uk
See on Scoop.it – Fuji X-Pro1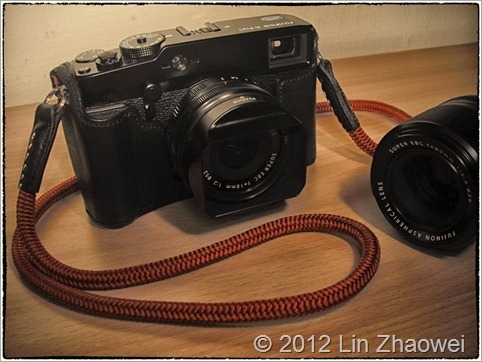 I had been uninspired for the longest time, which to some extent explains the lack of updates here in recent months. Sometimes, it really does take a new toy to reignite your passion for a hobby. For me, it's the Fujifilm X-Pro1 – a camera I had long considered out of my budget (despite my spendthrift tendencies), and with a sluggish AF, didn't seem to worth the money. But it came into my radar again after I read that the latest firmware version has raised the AF speed to more acceptable levels. Given that film was getting way too expensive to use, and that I felt the Ricoh GXR system has offered little to look forward to with no new lenses in the horizon, I decided to sell off all my existing camera gear on the local online photography forum Clubsnap to fund my transition to Fujifilm.
And I am so glad I did. I chose the 18mm f2 and 60mm f2.4 to replicate my favourite lenses in my Nikon/Ricoh setup. The image quality of the 60mm is just stellar, and I daresay it rivals my Zeiss ZF 100mm f2 Makro-Planar. I intend to use it mainly for portraits, street photography and flowers, just as I did with my first "pro" lens, the Nikon AFS Micro-Nikkor 60mm f2.8. The 18mm, being wider, is great for general photography, and it's quite compact too. It's not as sharp as the 60mm, but sharpness isn't everything. Well, I couldn't just stop there – the X-Pro1 is such a gorgeous camera and it deserves the right accessories to bring out its best. After endless hours of research online and a trip to the usual camera shops in Singapore, I finally managed to put together my ideal set of accessories for the camera….
See on www.life-more-beautiful.com
See on Scoop.it – Fuji X-Pro1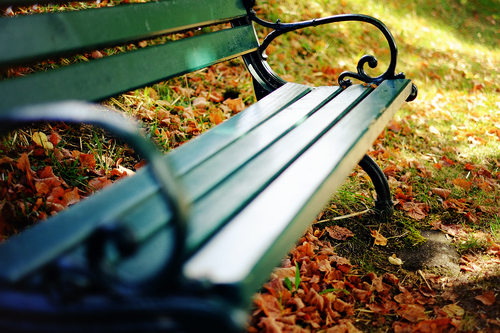 I first saw and heard about the X-Pro 1 when Fuji presented their new camera at the 2012 CES (Consumer Electronic Show) in January. It looked good and seemed to be an interesting product (at least on paper) but as always with new products, the chances to test or even see the X-Pro 1 in stores before April were close to nil. Therefore I quickly forgot about it and continued to play with DLSRs. At that time my Canon 5D mkII and my beautiful EF 50mm f/1.2 were for sale. I was struggling with micro adjustments issues and poor AF performance. Despite the great user interface and the great specifications of both the camera and the lens, I always felt something was missing (talent maybe?). Anyway, it just didn't fit with me. Back to my first full frame love; the Nikon D700.
June 2012. The 5D2 is sold, I'm back in a store and come out of it with:
a Nikon D700a zoom lens (AF-S 24-70 f/2.8 G)three batteriesa flash (SB 900)2 filtersa grip (PDK 1) Yes! Five kilos of incredible gear in my bag, less money in my bank account but hey, I was ready to take pictures again!
September 2012. My summer book is ready to be printed on Blurb, it looks great but there's one thing; my eyes like what they see, my body screams: "Stop it! Never bring or carry a stone of gear with you again, especially when traveling! Ever!".
The best camera is the one you have with you? Indeed. I wanted something small, discreet with the picture quality of a full frame camera. As it happens, one of the major retail stores in Paris had the Fuji X-Pro 1 and the three XF lenses available for testing. It took me 10 minutes to fall in love with it. Yes the AF sucked, yes manual focusing was useless and yes the OVF frames accuracy (especially with the 35mm) was dodgy. However the picture quality and colors that came out of such a small combo wiped out all the negatives. The Fuji X-Pro 1 was a no brainer as far as I'm concerned. Even better, Fuji announced a major firmware update for September 18th that would improve the autofocus capabilities quite dramatically….
See on www.800iso.com
See on Scoop.it – Fuji X-Pro1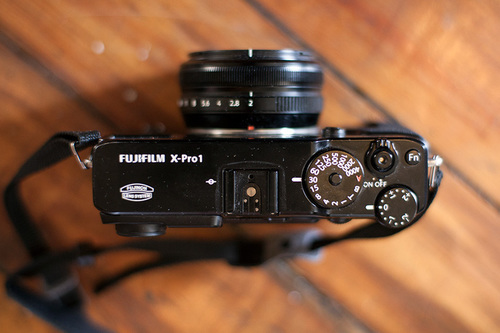 Dear Fuji, I have owned 3 x-100s (one died in a hurricane, one was stolen, and one has made it through 3 revolutions) but currently I love your X-Pro1 and use it on an almost daily basis. Especially after your last firmware upgrade it is starting to become one of the best cameras on the market for photojournalism. But it still has some rough edges that can be polished.
For me, the perfect camera is one that I can use by muscle memory without having to think about its quirks. Like a musician that can trust the notes that will come out of his or her instruments, the best cameras are trustable, predictable, and intuitive, leaving the photographer to focus on his or her art. Here are a few suggestions to make the x-Pro1 more of an artists favorite tool.
Adjusting the ISO should use the up-down arrow buttons at all times. Currently, if I am using electronic viewfinder the up-down arrows adjust the ISO while I am in the optical viewfinder the left-right arrows adujust the ISO. Really simple thing, but oh so annoying.
All manual focusing, aperture, and shutter-speed adjustments should register while the shutter button is half pressed. Currently, when I have the shutter button half depressed and I adjust my focus, aperture, or shutter-speed they aren't registered until I release the shutter button.
JPG and processed RAW images should align all pixels. When I open a JPG in photoshop and then open a RAW file and layer it on top of the JPG the pixels on the left and right 10% do not align. I assume there is some in-camera de-distortion processing that is not being done with the Adobe Camera Raw. It is important that Adobe has these lens distortion recipes so that they can add it to their RAW processing engine. They have a check-box to turn the distortion correction on and off in Adobe Camera Raw, but with the x-Pro1 that check box is grayed out.
While in manual focus mode and using the electronic viewfinder decrease the obstruction of the focus distance indicator at the bottom of the electronic viewfinder. I can not see the bottom 5-10% of the screen because the opaque blue measuring tape blocks a large portion of the image. Either move it down, or make it largely transparent. It gets in the way of a large part of the compositional space.
Make navigation to the "Format" menu item easier. Now it takes at least 10 button press to format a card. You can reduce that to 3 button presses by allowing the user to press "Menu" then "Up" and looping around to the end of the menu.
Visually confirm where the focus is. I love the new firmware update to manual focus speed and usability. It makes the camera much more usable. But I would still like some way to be sure my image is in focus. About 5% of the time I am finding that what I thought I focused on isn't in focus. When I am in manual focus and I hit the auto-focus (AE-L/AF-L) button or I twist the lens manual focus it would be nice if the EVF zoomed in for a split second to give me visual confirmation of what is actually in focus. Or another option is a temporary visualization of hard edge detection, focus peaking, like this. One of these solutions would make a much wider range of M lenses usable on the x-pro one.
Always show the Menu on the back screen never through viewfinder. It is really unnatural to hold the camera up to the eye when going through the menu options. It also freaks out the people around me a bit. It just looks and feels very unnatural. When I hit the Menu button the menu should always appear on the back screen and not in the viewfinder, no matter which view-mode I am in.
Make the Flash option in the menu toggle-able. There is a greyed out menu item that shows the ability to turn flash triggering on and off, but it is always greyed out and I can't select it. The flash mode should be able to over-ride the silent mode settings. Often I want to be in silent mode, but trigger a flash.
Make battery only insertable one direction. This is a big physical design flaw. 1/4 of the time I am in a rush and I insert the battery in a direction that doesn't work (I am using aftermarkets batteries that don't have the same markings). I should be able to insert batteries by feel instead of having to look down and study them.
Fix the flash shoe signal so that the Canon ST-E3-RT will trigger flashes. I would love to use my remote trigger to manually control flashes on the X-Pro1 but for some reason it won't fire. I have no idea where the problem is. The x-Pro1 will trigger my canon 600EX-RT, but not the Canon ST-E3-RT.
Put a break on the lens when it hits infinity and close focus limits. One of the best things about Leica is that they could be manually focused intuitively. Without even using the rangefinder, I would always leave my lens on infinity and move it from muscle memory to the correct position of focus. This is much harder on the x-1pro lenses because I don't physically feel when I hit infinity. I know it would require physical alteration to the lens, but this would be another thing that transforms how people use your cameras.
I need a 35mm 1.4 equivalent lens. I know it is in production but it can't come fast enough.  Make it good and make it fast because it will be my primary lens
See on www.incendiaryimage.com
See on Scoop.it – Fuji X-Pro1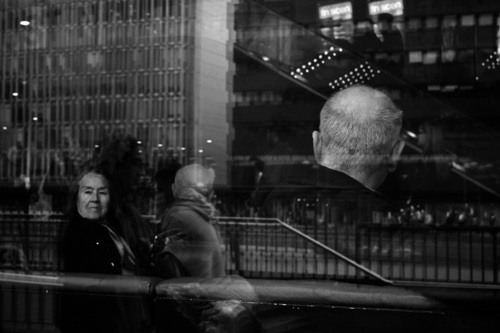 As you might have read before, I am looking for lighter gear for my street shooting. Today, I had the privilege to try out a Fuji X-pro 1 with a 35mm lens. Really nice, even if I only had a very faint idea of how to set the camera properly. It came down to some kind of manual shooting with the camera fighting back with some obscure auto settings I never found the switch for. Anyway – I had a great time shooting with it, and do feel that it´s all about learning the interface to master it. I would have prefered to shoot this try out with Fuji's 18 mm wide angle – the angle I do most of my street photography with – but the 35 mm f1.4 was a really nice lens to use. Sharp at 1.4? Hell yes!
See on sthlmstreet.com
See on Scoop.it – Fuji X-Pro1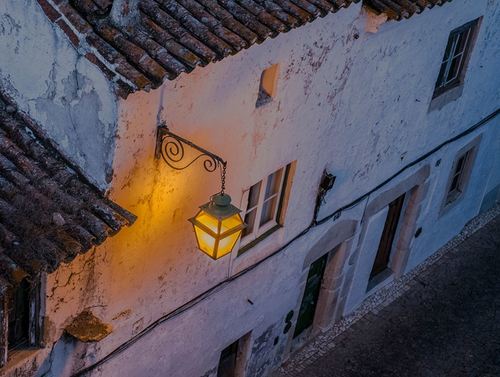 I'm an amateur photographer for several years, with Canon equipment, using the 5D Mark-II since its release. Last year, immediately after the Fuji X100 launch, I decided to buy it in order to use it as a backup small camera. The fantastic quality of the images produced by the X100 and the possibility to take it everywhere without space and weight restrictions, enabled me into much more photo opportunities than ever before. As soon as I heard about the Fuji X-Pro1, reservation was made for the body and 35mm f/1.4 lens, which then replaced the X100. The X-Pro1 is a fantastic camera and the new firmware version 2.0 turned it into an amazing one. Meanwhile the new announced Fuji XF lens, including zooms, complemented the offer and diversity along with the already available lens adapters. With the X-Pro1 we have something like "The Best of Two Worlds": the phenomenal quality of the images and the portability of an equipment with interchangeable lens. I'm sharing some of my recent pictures taken with the X-Pro1 and the 35mm f/1.4 lens, hoping to receive your comments that I would like to thank in advance.
See on 500px.com
See on Scoop.it – Fuji X-Pro1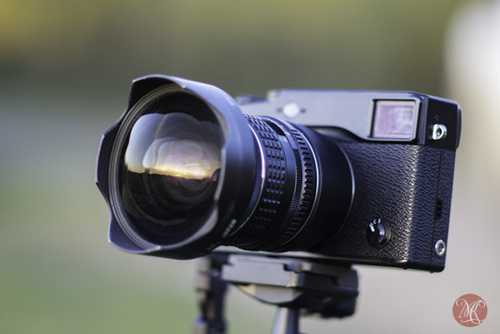 The second "guest reviewer" for using the Fuji XP1 with third party lenses. Mac Sokulski responded to my open invitation to participate in this community share. After going to his website, I got really excited to see what Mac would come up with. I am sure you will too. http://www.miksmedia.net
For quite some time, I've been shooting my big Canon DSLR. I even took it with me, when I visited Spain for the first time about 5 years ago. I would probably still be using my Canon 5D, if it wasn't for the Fuji X100. It marked the beginning of change. When the Fuji X-Pro1 was announced, I followed the news with peaked interest. Since I was planning another trip to Spain, I thought that this camera would be perfect for traveling. I managed to get one a week before departure date, and the love affair has began. Coming back, I heard a lot about different adapters being made that would accommodate other lenses to the X-Pro1. Having owned an old Pentax SLR with a few lenses, and thinking that it would be good fit, it seemed to be the right time to dust off the old lenses. I ordered the Kipon adapter, which from few reviewer sounded like a very good choice. It fits the camera and the lenses very well…..
See on gambofoto.blogspot.fr