thoughts
See on Scoop.it – Fuji X-Pro1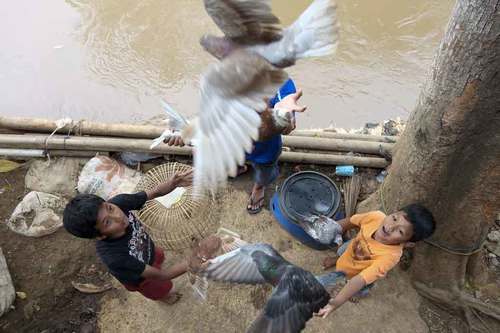 Michael Coyne, multi-award winning photojournalist – "This camera is not intimidating. It allows me to be unobtrusive and to work very fast, which is important when you are covering difficult subject matter".
Michael Coyne is best known for his ground-breaking coverage of the Iran Iraq War in the 1980s, but he has shot numerous assignments for international magazines over the past thirty years and published more than a dozen books on a wide range of topics. I've had the pleasure of interviewing Michael a number of times over the years and in May in Melbourne I sat down with him to talk about his recent trip to Indonesia.
See on Scoop.it – Fuji X-Pro1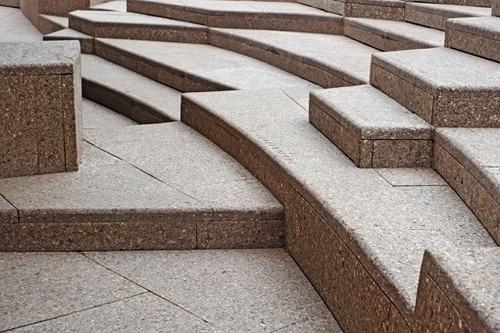 I didn't really know what to expect from the camera or from me. I'm so used to shooting with a tripod and shift lens. The Fuji feels different, in a lovely way. It's so portable, and light compared to what I normally carry around with me for a shoot. I only have one lens though, so I'm restricted with what I can do. I headed to the Serpentine to check out this years pavilion. The light was poor and the grey clouds above me were threatening rain. The Pavilion was a muted brown tone…
I didn't do exciting things with the camera today, I'm still finding my feet with it… I love the fact you can shoot wide open at F1.4 but somehow this didn't work for the pavilion. I grabbed a coffee, sat down and found the only bright thing about the day was my red clogs… my next adventure with the X-Pro1 will need a little more colour….

See on www.sannafp.com
See on Scoop.it – Fuji X-Pro1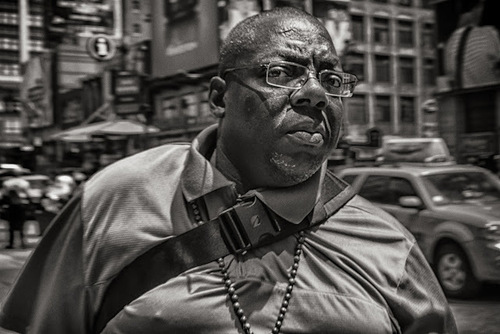 … In my film days most of my good street work was done with my Leica M6 and either a 35mm f2 or 21mm f2.8 lens. When I got back to work using my D700 I almost always used my 24-70 f2.8 zoom lens with it's lightning fast focus and everything else. I got lazy. Now that I'm back to my roots – with the X-Pro1 and one of two prime lenses – I find that the lack of immediate flexibility makes me more creative and inventive. And when I nail a shot I feel so happy. At the end of last week I took a walk with a friend of mine who was visiting New York for the first time. I like to shoot alone, and it wasn't my intention to zone in and do my street thing, but some shots were just begging to be taken….

See on genelowinger.blogspot.de
See on Scoop.it – Fuji X-Pro1

When it comes to street photography, it is easy to get caught-up in the hype of new cameras, spending too much time on blogs, and not enough time out shooting. I think one of the most difficult things in street photography is to find enough time to shoot and being able to also relax when out on the streets. I suffer lack of focus, obsession about gear, and also not enough time out shooting on the streets. It is a battle I constantly fight with myself to change. If you ever felt that you have had difficulty finding focus in street photography, hopefully this advice I will share will help you.

See on erickimphotography.com
See on Scoop.it – Fuji X-Pro1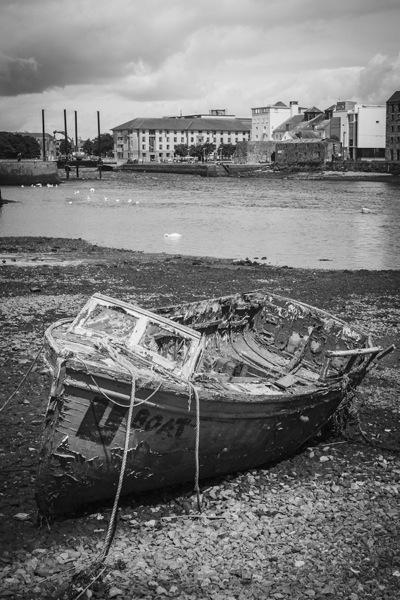 After writing lots about the x-pro1 over the last few months, I figured it was only fair that I share my final thoughts as I bid farewell to it. It's been a frustrating experience, both because of the bugs, and also because of how good it could be if Fuji had properly developed the cameras software properly before releasing it. I understand why lots of people like this camera, as it can produce great images in the right hands, but for me the bugs have taken all the fun out of shooting with it. I can see how depending on your shooting style and level of expectations, the numerous bugs might not be that big of an issue for you, but for me, and for what I want to use the camera for, there's just too many things wrong with the X-Pro 1 to be worth the time and effort to work around the camera's bugs….
See on Scoop.it – Fuji X-Pro1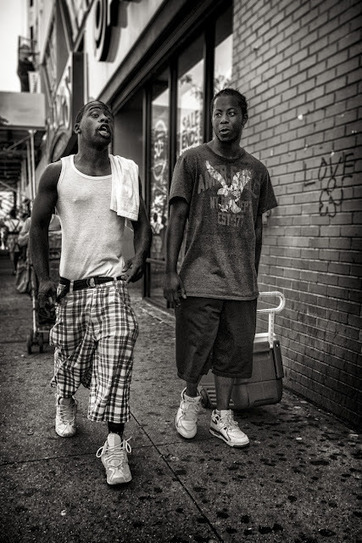 …. after giving myself some learning time with the Fujinon 35mm f1.4 lens on the X Pro-1, I switched it out for my favorite, the 18mm f2 lens. I've been playing with the Auto ISO to find a comfort zone with it. Auto ISO doesn't function the same was as on my D700, but finding some way to make it work for me was important because removing that restraint on my exposures definitely allows for more flexibility in the way that I shoot. Until Fuji comes out with a firmware update that allows for the setting of a minimum shutter speed while using Auto ISO, the best work around that I've found is to set the camera on Auto ISO with a max ISO of 3200 (I so wish I could set it to 6400 but that's only available if shooting JPGs) and manually control the aperture and shutter speed….

See on genelowinger.blogspot.fr
See on Scoop.it – Fuji X-Pro1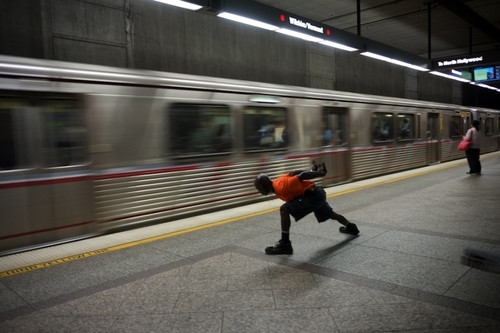 In the previous entry I posted some black and white images made with the Fuji X-Pro1, as promised here are some color images made with that camera. When photographing in the street with a the M6 I always faced the issue of what film to load and usually my default choice would be to put in some B&W film, occasionally i'd load some color film and hit the streets. Being used to thinking in shooting in B&W I never got the chance to train my eye as much with a rangefinder in terms of capturing color photos that are good, and its been a blessing having the X-Pro as its been bridging that gap for me. I'm starting to find myself more comfortable with shooting color, and i'm happy with the files that the camera has been giving me. The photos below take you from Union Station in Los Angeles, to the streets of Amman, and finally to the majestic desert of Wadi Rum.

See on lmajali.wordpress.com
See on Scoop.it – Fuji X-Pro1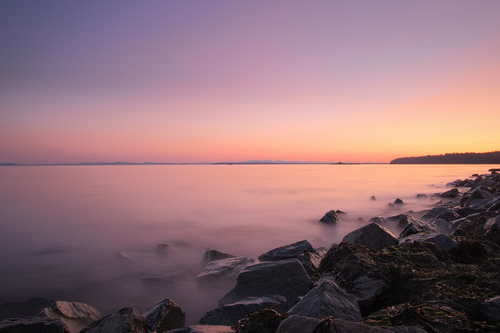 Since my last post where I did a comparison between the Fuji x-mounts and 2 Nikon lenses I have got to spend more time with the 3 Fujis….and started to get a feel for what they can produce when not pointed at a stone wall. The 18mm has spent the most time on my camera. Contrary to some reports on the web, I find it works really well as a landscape lens. It also works really well for shallow depth of field nature work. The bokeh is excellent if you are close enough and shooting wide open. I like the way that it renders the background with an impressionist feel. I have never owned a Zeiss lens, but this is kind of how I imagine a Zeiss would render this scene.

See on gearramblings.tumblr.com
See on Scoop.it – Fuji X-Pro1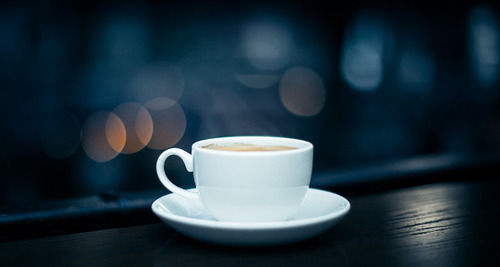 I've made a fundamental mistake. I knew there was a risk of it happening but it crept up slowly and without notice. Slowly I've traded studying the craft of photography with studying the equipment and technology….

See on www.flixelpix.com
See on Scoop.it – Fuji X-Pro1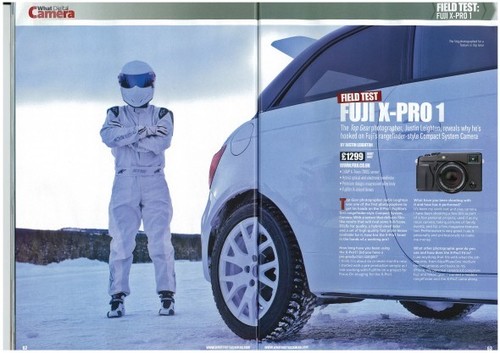 Top Gear photographer Justin Leighton checks out the excellent Fuji X-Pro 1
… me talking about the Fuji XPro1 … my current fav bit of kit … But its in Russia with my assistant Valentina Q… making probably better pictures than I take…

See on www.justinleighton.com