thoughts
See on Scoop.it – Fuji X-Pro1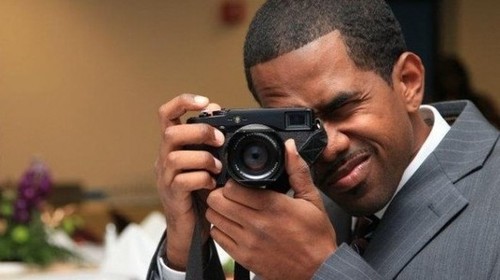 With the recent rumors about a new firmware update and lenses that will speed up focusing and boost performance, as well as the addition of a few new X series cameras coming to the Fuji line-up, I have begun to find it difficult to justify keeping more than one DSLR camera body. As it stands I own two Canon's. A 5DMKII and, as a back up, the 7D. The decision to rid myself of the 7D would be an easy one if I didn't depend on the video function on the both of these Canon bodies. If I only shot stills it would be a no-brainer. The 7D would be on Ebay!
See on cyclopediacreativemedia.com
See on Scoop.it – Fuji X-Pro1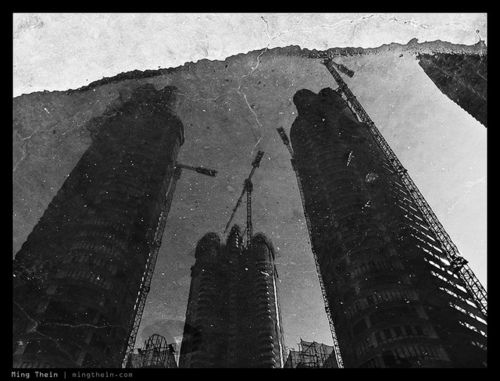 One of the more common questions I've been asked recently (aside from what my Photoshop workflow looks like) is what my thought process is when shooting. This basically breaks down into two streams – am I in control of the situation photographically, or not?
By that I don't mean whether I'm out of my depth or not; it's about whether I have the ability to direct exactly the elements in my frame. The order doesn't mean that one item is hugely prioritized over another; it isn't. It's more a case of if I have no choice,then which comes first? …
See on blog.mingthein.com
See on Scoop.it – Fuji X-Pro1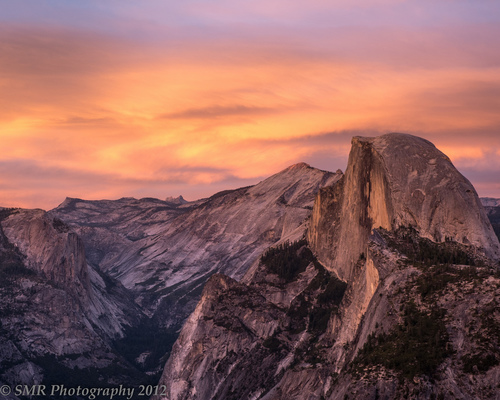 When you think of going to a National Park in the USA, what camera equipment comes to mind for your bag? Canon or Nikon's top Full Frame SLRs perhaps? Gitzo tripods? Think Tank Photo bag? I say hell no! Why should you carry heavy cameras, heavy tripods in your heavy camera bag when traveling though one of the most beautiful places in the United States? Camera technology has advanced so far over the last few years and I think its about time for people to really start re-evaluating their gear….
See on blog.uniquephoto.com
See on Scoop.it – Fuji X-Pro1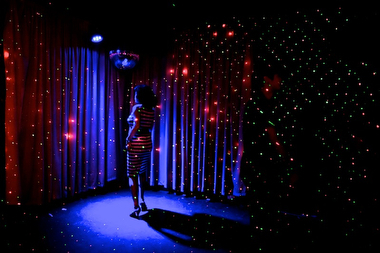 Greg Kahn and Lexey Swall spent the last month and a half on a road trip with the Fuji X-Pro1 traveling around the United States. The story of Greg's experience on the road trip.
The trip jumped into full swing. Washington DC, New York, Rhode Island… places I knew well not long ago… but despite driving through former stomping grounds, I couldn't stop seeing connections to where I had spent the last five years. Palm trees in windows in New York City, or the street vendor cutting up mangos, around every turn I felt myself reminiscing. I decided to embrace that feeling and look for things to continue that photographic thread….
See on grainimages.com
See on Scoop.it – Fuji X-Pro1

Plenty of other people and websites have reviewed this camera, but it was Zack Arias's post about it which pushed me over the edge on making the purchase. I've been looking for a good travel/backpacking/street photography camera for a while. Much as I love the 5d Mk 2 and 3, carrying around that and a couple of lenses can be hell on your back after a while. I needed something I can throw into a bag to carry around, and I wanted a less intimidating camera for photographing people on the street.
So, I've been shooting with the X-Pro1 for a month or so now, and my love affair with this camera has only begun. Fuji recently announced their upcoming lens roadmap and the future looks bright. Currently I only have the 35mm 1.4 lens, but am already planning to expand my kit for this camera and plan to start using it at weddings…..
Tristan Crane is a San Francisco based wedding, portrait, and lifestyle photographer
See on www.tristancrane.com
See on Scoop.it – Fuji X-Pro1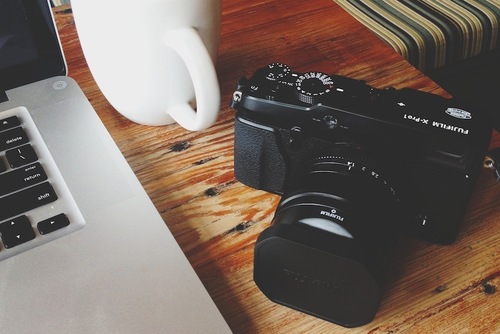 I wanted to share some initial thoughts and opinions after a few days of observing and using the X-Pro1. As some of you know I've replaced my big DSRL with this new camera. So what do I think of it after the first few days with it? How does it stack up against my full framed Nikon D700? Does it focus too slow? (one of the main things you'll read about it) – and basically – do I like it? Read on to find out!….
See on dannybligh.tumblr.com
See on Scoop.it – Fuji X-Pro1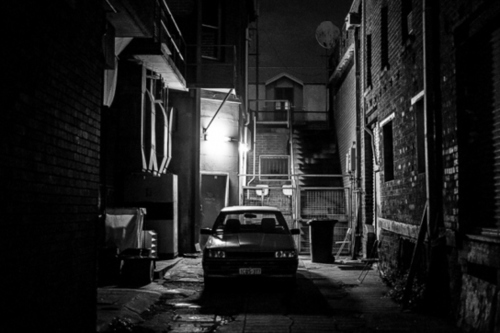 You don't need carrots to see in the dark – you simply need a Fujifilm X-Pro 1. Hopefully the photos and story show just how this camera performs in low light when using high ISO – no need for those carrots anymore! The soles of my shoes were wearing thin. Darkness surrounded me, I was now in the back streets of Fremantle. Rain was softly falling wetting my brow as I clutched my Fujifilm X-Pro 1 protecting it from the unknown surrounds. My backpack felt light as I picked up my pace. The sound of crackling leaves burst into the air as I stepped along the long cobbled paved path. Winter still had a hold on the air as I grasped my jacket ensuring zips were closed. The engineered 35mm lens was fixed tight onto the camera and my ISO control was set to extremely high. As I gazed around me the leaves on the trees were hanging onto flexing branches desperate not to fall.
See on Scoop.it – Fuji X-Pro1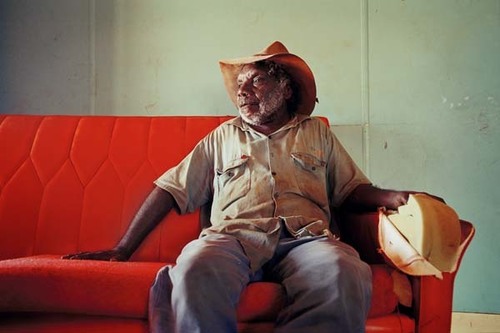 Photography © Megan Lewis
Here's another installment from my interviews with photographers using the Fujifilm X-Pro1….
Megan Lewis, social documentary photographer – "I am really blown away by this little camera. It produces incredible quality, and is so light and easy to use that I want to take it with me everywhere. You don't even know you've got it with you, it just becomes part of what you are doing and you can shoot from the hip".
See on Scoop.it – Fuji X-Pro1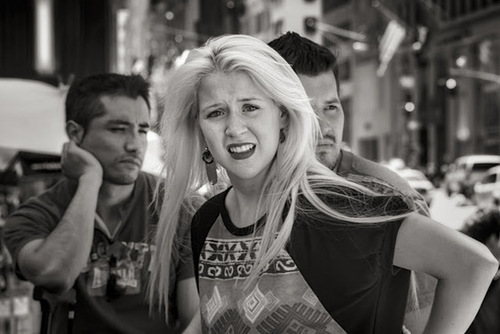 One of the most compelling reasons to have gotten the Fuji X-Pro1 camera was the announced intention of Fuji to make an m-mount adapter so that old Leicaphiles such as myself (the Leica part, not the old) would be able to make use of their wonderful Leica m-mount lenses on this yummie new type of camera. I was hot to get the adapter but resisted the temptation to get a cheaply produced third party adapter ring with no electronic/digital functionality. When I got the Fuji adapter I checked all my Leica lenses to see which lenses would or wouldn't be functional. There is a problem with some lenses because when focused to infinity the rear element housing protrudes from the back of the lens and hits an internal baffle in the adapter. I really wanted the adapter so that I could use my 50mm f2 lens and my 90mm f2.8 lens (on the DX sensor that translates into 75mm and 135mm respectively). I did all the setup stuff that Fuji recommended: adjustments for barrel/pincushion distortion, peripheral illumination, and color shading, and did some quick tests around town. Everything seemed fine…..
See on genelowinger.blogspot.fr
See on Scoop.it – Fuji X-Pro1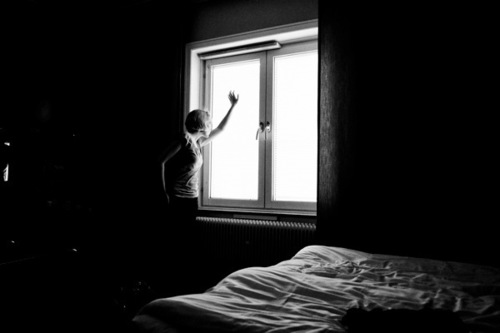 Last week my girlfriend and I took a road trip to the Herräng Dance Camp, Sweden where I am teaching the tap dance classes this year. For the trip I brought the Fuji X100 and my new X-Pro 1 along with the 35mm f1,4 and the 18mm f2,0. Here are a few pictures taken while being on the road. I must say I really like the 18mm f2,0 as well. I have always liked the field of view from a 28mm lens. The autofocus seems a bit faster than on the longer lenses which does not surprise me. But like I said before I think the speed of the autofocus is not a big concern for me and once you understand how it works, you get very accurate results.
See on www.thomasmarek.blogspot.de