thoughts
See on Scoop.it – Fuji X-Pro1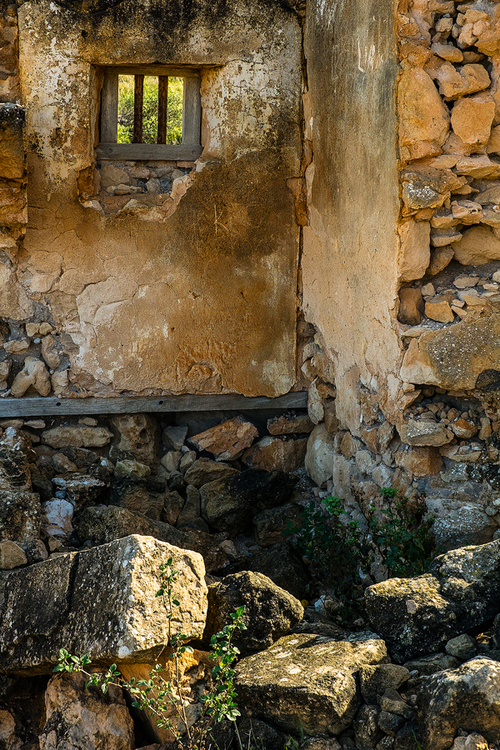 Overall I can recommend this camera to the keen enthusiast or professional photographer. The camera is light and perfect as a stand alone or second body. Shooting in low light stacks up against some of the bigger players like the Canon 5D MKIII and Nikon D800. I think the removal of the low pass filter to mimic film has paid off. Fujifilm have really developed a ground breaking camera adding to the overall success of the X series camera lineup. I look forward to seeing what other photographic boundaries can be pushed by Fujifilm in the coming year and I'm sure the X-Pro 1 will be just one of many X series cameras to wow the photographic world.
See on Scoop.it – Fuji X-Pro1

The woman in the image is the Danish model Ann we had taken with us to Sicily in May 2011 for the Overgaard Advanced Workshop. So in this case I know her but it is not a staged photograph.
She had a very nice wardrobe with her and the first evening after we had arrived we went out to have dinner araound 19:00 and she was waring this outfit. I noticed that when a tall blond woman elegantly dressed walked in the streets of Palermo, the men would stop what they were doing and admire the woman with respect.
Thorsten Overgaard is a Danish feature writer and photographer who contributes stories and unique branding to magazines, newspapers and companies through exclusive and positive articles and photos.
See on overgaard.dk
See on Scoop.it – Fuji X-Pro1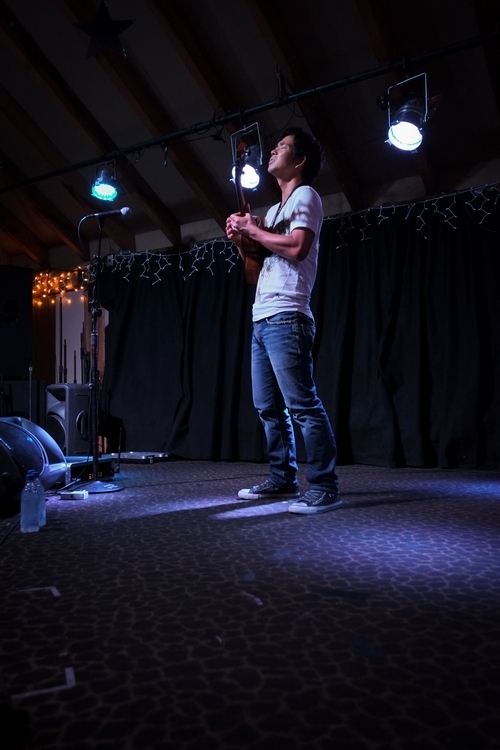 So, where do I start? Well, if you've been a follower on my Facebook page, you'll know that I had recently undergone somewhat of a camera "mid-life crisis". I had been a dedicated DSLR user ever since owning a Canon 20D… it was a time not too long ago, but still way before every soccer mom and their uncle owned a DSLR. At the time, these cameras felt special… intended for select individuals who understood the technical aspects of photography and learned it the right way (rather than the pop-up flash, "green square" shooting set). Call me a purist or a snob, or what have you… whatever. Fast forward to 2012 and I have just recently expunged my entire collection of DSLR gear along with all of the L-lens phallic symbolism associated with it. Replacing it… a Fuji X-Pro 1 plus 2 prime lenses (and that's it). In my opinion, yes, the camera is quirky and relatively difficult to use… but, honestly, I have zero regrets so far.

See on www.oliverlopena.com
See on Scoop.it – Fuji X-Pro1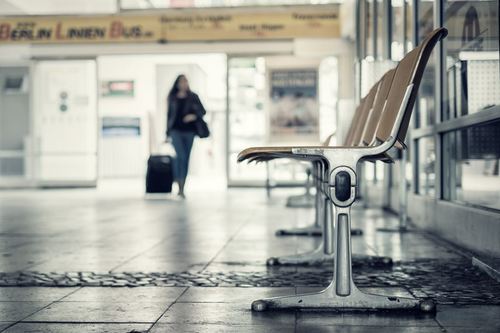 It was last year when I first started thinking about a mirrorless camera with interchangeable lenses to have with me beside my existing beloved Canon 5D MkII. I used to own a Canon G7, G9 and G11 and I was never satisfied with the image quality. They are good cameras, please don't get me wrong, the problem is that I am spoiled by the image quality my 5D MkII offers me. However, as much as I love my 5D MkII I hate the weight. I often took my camera with me when I was leaving the house because it could have happened that I needed my camera during my walk with my family, shopping in the supermarket or just walking down the streets. But after a time I quit that because it was just to heavy and also my shoulder punished me for this. Therefore I never gave up looking for a light weight alternative. And then, last year, I heard about the Fujifilm x100. Badooooom! The first time I hold it in my hand and looked through the viewfinder I fell in love. Not only that I fell in love with the design, it reminded me immediately of the "old days" when I started with photography. When shooting with primes was normal or selecting the aperture was done at the lens……

See on 500px.com
See on Scoop.it – Fuji X-Pro1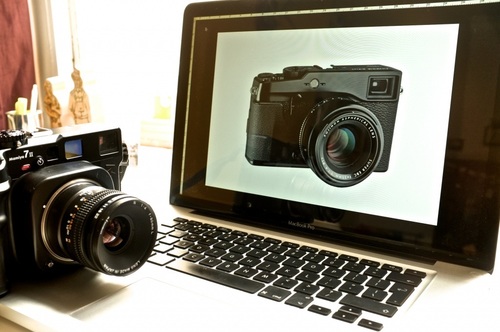 For the past month I've been working with the Fujifilm X-Pro1, which has been on loan to me. I shot all the Pop Up portraits with it, over 5,000 frames. It got a thorough testing and I got to know it quite well. I usually shoot on the Mamiya 7, a rangefinder, medium format film camera . For the Pop Up project, due to the large volume of work, I had to shoot digitally and as I already have a Fuji X100, was keen to try out her new big sister, the X-Pro 1- another rangefinder…

See on kirstymackay.wordpress.com
See on Scoop.it – Fuji X-Pro1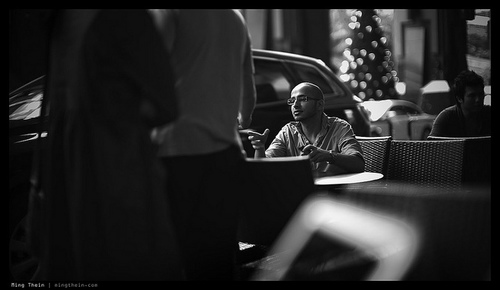 Street photography is a genre that every photographer will try at least once in their career. Its broad appeal stems from the fact that you can do it anywhere; there's a human element to the images that captivate the viewer, and if done well, can make for some extremely arresting images. However, it also requires balls. You have to get close enough to your subjects; and with people, invading personal space is uncomfortable (and possibly hazardous to health) for both photographer and subject. There's a slight snobbishness about shooting with a longer lens, too – it isn't seen as being hard core enough. In fact, these days, it seems if you're not at f8, hyperfocal distance and sticking your camera and flash right up to somebody's nose, then you're not really doing street photography.
See on blog.mingthein.com
See on Scoop.it – Fuji X-Pro1

Ok, so what's so special about the "new-ish" FujiFilm X-Pro1? Well, other than the technical stuff like the sensor technology, its' compact size and being able to use my Nikon glass on it, it's just great! The image above was taken in my studio with 2 Alien Bees strobes. This was the first image I took with this camera and when I pulled it up on my computer, I was shocked at the sharpness and image quality… One thing I like is the electronic viewfinder auto adjusts for the brigtness in low light, which helps with focusing either in autofocus or manual using Nikon glass.

See on bushidophoto.com
See on Scoop.it – Fuji X-Pro1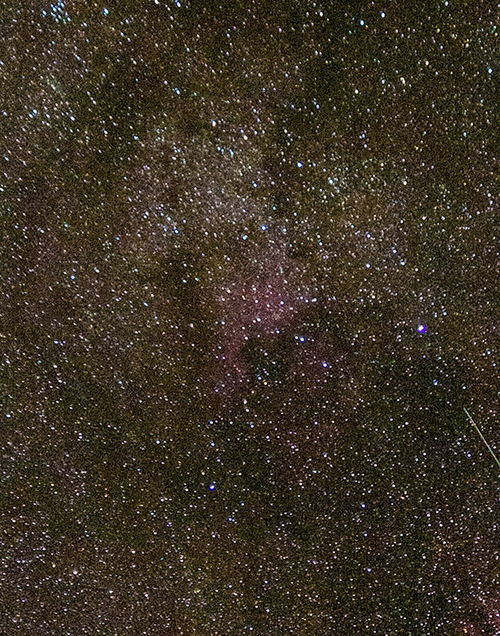 Last week I wrote about my dislike for the Fuji X-Pro1, but that's not to say it's an objectively-bad camera. My personal take on the image quality is that it gets a solid B or B+. I grade on an absolute scale, not relative to other cameras in the same size/price range, so this is fair praise. In particular, its low light performance seems pretty good. The Fuji is probably not better than other cameras of the current generation, but that's a big improvement over my four-year old Olympus. What this really speaks to is the overall state of digital photography today. To put it technically, Fuji's low light abilities are effin' unbelievable.
See on Scoop.it – Fuji X-Pro1

My 5D feels like carrying a cinder block around after growing accustomed to shooting with my X100. I'd love to ditch the big DSLR. Since its release early this year, the Fujifilm X-Pro 1 has had my attention and I'm seriously considering jumping ship. An X100-like camera with interchangeable lenses? Hell yeah, I'm interested! But can the X-Pro 1 replace a DSLR? I don't think so, at least not entirely. Well, maybe. It depends.

See on texasshooter.blogspot.de
See on Scoop.it – Fuji X-Pro1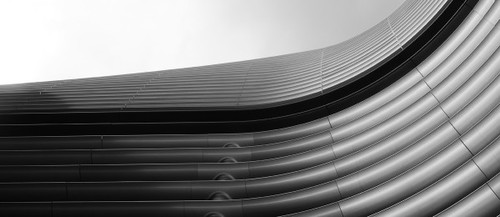 When I saw the NLA's Photographing the City: Architecture from the Street I became a little intrigued. I thought it would be perfect for a Friday lunchtime adventure for the X-Pro1 and me. We met Stephen McLaren, street photographer at the Lloyds Building and spent the next 2 hours wandering the city trying to capture architectural images in an imaginative quirky way. I decided to test the monochrome film simulation setting, using the 35 mm lens (it's still the only one I have). The light was slightly better than it has been recently, with moments of sunshine appearing through the grey. I did feel a little limited with just the one lens. The wider one would have been very handy…. I tended to keep the camera aperture at around F8. Again I wanted to shoot wide open… but it didn't really suit this type of shooting. I found the camera slow to focus and it was having trouble working out the light levels accurately. I did use the exposure dial to over and under expose some images.

See on www.sannafp.com