thoughts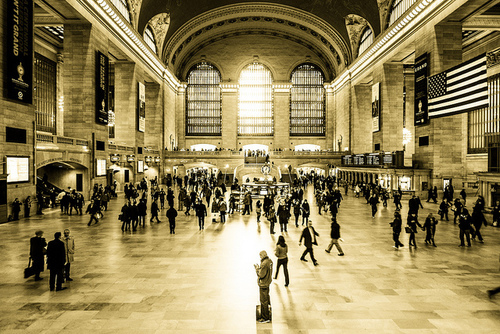 "Will it be wide enough or should I wait for the 10-24mm OIS f4?" This is a good question. I paired the Tokina 11-16mm with the Fuji X-E1 and went to Grand Central Station.
It is impossible to answer this question and give a satisfactory answer for everyone. It will mainly depend on how you plan to use it and your subject matter. I for one am very excited about the Fujifilm 14mm F2.8, not because I think it is an ultra wide angle, by current standards it certainly is not, but I find the angle of view very appealing and I like the idea to have a depth of field scale for hyperfocal distance settings. And what we have seen so far from Rico Pfirstinger's first tests, distortions are not a problem at all, the 14mm appears to be a stellar performer! The Tokina 11-16mm is probably the best ultra wide angle zoom currently available for APSC sized sensors. Cinematographers are spending big bucks on having it converted to PL mount. The reason? Minimal distortions at every focal length and constant aperture value.
Kudos to Fuji for bringing us an almost distortion free 14mm prime , nothing is more frustrating then trying to correct complex, mustache style, barrel distortion during post-processing, especially when shooting interiors.
As for difference in angle of view, compare the two shots below, at 14mm (21mm equiv. FF) angle of view 89 Degrees, at 11mm (16.5mm equiv. FF) angle of view 108 Degrees. On ultra wide zooms like the Tokina 11-16mm and the Nikkor 14-24mm I find myself usually at the widest end. A notable exception is the Canon L 17-40mm, because it covers true super wide to normal on a FF sensor. The Tokina 11-16mm is a big and heavy lens, especially when mounted on the Fuji X-E1. I found it produced fantastic images and mf wasn't a problem due to the brightness of 2.8. If you can't make up your mind about the Fujifilm 14mm, here are a few things to consider:
Pros:

"distortion free" prime
 fast 2.8
fast AF, MF with depth of field scale for hyperfocal focusing
smaller and lighter then a high quality ultra wide zoom
Cons:
not really ultra wide
the lack of zoom could be a problem in a confined space
wide is never wide enough
image stabilization (this is debatable on an ultra wide, but can come in very handy shooting dark castles/churches)
If you happen to own a Tokina 11-16mm for a different system it might be worth spending approx $25~30 bucks for and X-adapter, it might save you lots of cash! Do a search on Ebay. I will be getting the 14mm not as an ultra wide zoom replacement but as an alternative to the 18mm when I need something wider. I really hope this lens won't be too heavy, lots of glass in there
See full article on www.mikekobal.com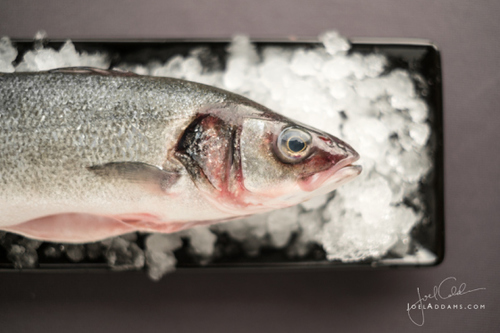 I have enjoyed the Fujifilm X-PRO 1 more than I anticipated. After having it hang out in my bag for a few months, thinking that it was my "fun" camera that I would pull out when I wanted to go to dinner and just have something small, I slowly started incorporating it into daily use, both on the street and then in the studio. I was pretty blown away by the very aperture (f/1.4) on the 35 mm lens, and I knew that this lens was highly regarded among the reviews on all the major techie sites. But for the price, (now $1399 for the body and still $599 for one of these lenses), I believe the X-PRO 1 (or X E1) with a 35 mm or 60 mm lens to be one of the best deals for a very wide aperture on a professional APS-C sensor. The results have been phenomenal for me, and now I think of the X-PRO 1 as less of a "fun" camera and more of a serious camera. In fact, I look for opportunities to use it. (But wait, aren't you supposed to look more professional with bulkier, heavier cameras in your bag? Don't you want to be the guy to show up at the most famous location with the longest lens?) Whatever floats your boat. If you hand me a metal, well built camera with a killer lens and sensor, I will suddenly start planning my next backpacking trip or walk across Europe around it. Thank you, Fujifilm. And by the way, if you put a full frame sensor in one in the future, I will buy that one, too….

See full article on joeladdams.wordpress.com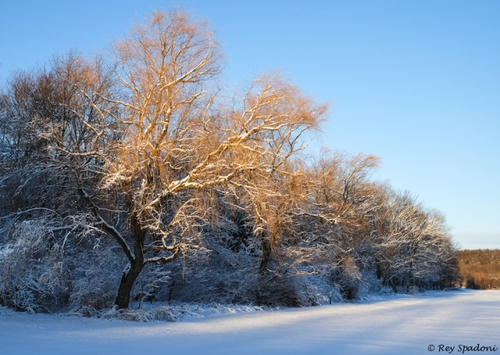 I wanted to like the Fujifilm X-Pro 1 (see my review here).  I really did. The fit and finish.  The metallic heft.  The reminiscent styling.  And the new x-trans sensor mojo with image quality rivaling bigger sensor systems.  They were on to something here with this no anti-aliasing filter wizardry and whether concocted by the pinstripe suit marketing executives or fashioned in the basement by doctorate scientists, no matter.  My eyes didn't lie. Me like.
But alas…
Autofocus performance and overall sluggish performance made me think better of it.  And then there were the niggles, like no built-in diopter adjustment capability for these aging eyes.  No easy-on flash for quick fill for shady conditions. So, like Bogart and Bergman, we parted on the misty tarmac.  Ah, what could have been… what could have been…
OK, I'll stop messing around.  The newest X-mount body from Fujiflm is a dream come true.  It solves just about every problem I encountered on the X-Pro 1 and then, for kicks, goes even further up the tickle-my-fancy meter.  This is the camera I had been waiting for.  This is The One.
Read on for some impressions.

The X-E1, available in a very X-Proesque black or more X100-like silver topped finish, is a smaller and lighter body.  I did find the X-Pro to be a bit heavy and oddly tall for my liking.  Most likely because there's no need to house the mechanics of a full hybrid viewfinder, the X-E1 is squatter and without lens, especially, its lightness gives you the distinct impression that baby brother has been manufactured with a bit more plastic than the Pro version.

Did the loss of the nice hybrid viewfinder bother me?  Actually, it didn't.  Don't get me wrong, I love shooting with the X100 and you can't beat having the ability to look through clear glass at the world in front of you.  But the higher resolution electronic version in the X-E1 is wonderful. Much as been written about lag and it's clearly not as snappy as the viewfinder in the Olympus OM-D (another camera I love – see here), but it's more than adequate for my type of shooting.  If you're someone who moves the camera all about in quick fashion, trying to see and capture what lies in front of you, especially in lower light conditions, then I think there are many more reasons why the X-mount system isn't the one for you. How about the autofocus?  Much, much improved.  That's a function of some software updates along with a built in motor within the exceptional, and I mean exceptional, kit lens.  It's faster and sharper than any other kit lens I've used and so it's almost a shame that Fujifilm had to package this lens with the X-E1 as many reflexively look down their noses at it, thinking, ha… it's only a kit lens.  Well, look again.  Fast, sharp, and the ability to adjust aperture on the barrel is wonderful.  Manual focus, again because of firmware changes, is actually useful.  The upcoming X cameras have focus peaking and the X100s has a digital split-prism effect.  It would be wonderful if Fujifilm could backward add those features to the X-E1 now that the code is written.  That would make an outstanding camera even better…..
2 Guys Photo is a website dedicated to emerging photographers everywhere.  The 2 Guys are Ed and Rey, brothers living in New England (United States) who fell in love with photography as young boys and who have continued to be in love with it since.
See full article on 2guysphoto.wordpress.com
So I guess this is my official return to the blog folks. I hope you all enjoyed the holiday series I posted last week while I was getting everything back in order at this end of the computer screen. I case you're wondering: the vast majority of the images in that series were shot with the 35mm on the X-Pro1. I used the X100 on a couple of occasions but the X-Pro1 kit stayed glued to my eye most of the time. This was a conscious choice. I wanted to exploit the camera's ISO capabilities in available light while also sticking to that single 50mm focal length as much as possible. Working within boundaries. Last week of course saw the announcement of Fujifilm's X100 successor: the X100S. As far as I'm concerned, it's a wishlist come true. Same body, same ergonomics, same fixed 35mm focal length but… New technologies that now place it squarely at the forefront of the X Series roster. With second incarnations of both the X Trans sensor and EXR processor, this camera has just leapfrogged the X-Pro1 and X-E1. I'm not going to delve into the details because I'm sure by now most of you know all there is to know, but I will say this: the addition of phase detection to contrast detection on the AF system blew me away. I never saw that one coming, certainly not this soon. Same goes for the new split-screen focusing: most of us were expecting focus peaking but this was totally unexpected. I love that. I love companies that think outside the box and throw me for a loop. This new camera also introduces a serious change to the button layout, placing the AF selection button on the right-hand side. Can I hear a hallelujah?! This seemingly small modification is HUGE in terms of handling and something I've been hoping for since the very first time I used an X camera. It means we'll be able to switch focus points with one hand, without changing our grip and finger position.

HUGE. In light of this, I give you the quasi-religious appeal portion of this post:
O great, kind and benevolent Gods of Fujifilm
We know phase detection is hardware-related
& perhaps focus peaking is as well (although we secretly wish to be surprised)
But could you please, in your bottomless and most infinite wisdom,
grant us the ability to swap the functions of our X-Pro/X-E1 macro and AF buttons through the all-encompassing magic of firmware?
We humbly await, basking in your eternal light.

Oh! And that minimum shutter speed setting in Auto ISO. In case you've forgotten.

Fingers crossed…..

See full article on www.laroquephoto.com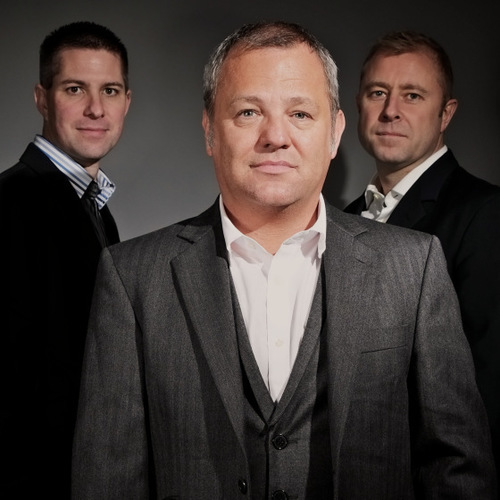 Yep that's what thought just at the start of my first pro shoot with the Fuji X-E1.
So, the time came to use my new Fuji X-E1 for the work that it was intended, as some of you know if you read my blog I have recently sold my Nikon DSLR kit and moved to the Fuji X-E1. This was not an easy decision, but having owned and fallen for the fabulous image quality of the Fui X100, I felt I could take a gamble sell the Nikon gear work with the Fuji system. The X-E1 arrived 28th December so I had some time learning the X-E1, it had some new software, menus and setups that needed me to spend some time with the camera. I had an extremely important portrait session of a group of three company directors to a new and chain of Boutique Hotels. So no pressure then !! At the very start of the first few test shots having set up the lighting ready for the head shots I thought Oh no what I have done, I have made a huge mistake I wish I had my D300s in my hand right now and all this worry would disappear ….. Why !. It started with a massive defect visible on the test shots, at first I thought I was picking up a shadow from something in the room, nope, its on the lens then …. Nope ….panic starting to set in …. How did I not see this, I tested with speed-lights in my house, taken dozens of family test shots …why I had I not see this before… Ok it must be the sensor, sure enough taking off the 18-55 lens reveal a large dust particle causing me a minor heart attack 5 mins before some of the most important clients turn up….yeah ok so now your thinking why did I not have a back up camera …. I did it was the Fuji X100 it would have got me through the session but I would have had to make some serious compromises. Ok grabbing my dust blower the offending item was removed, a test shot taken and that warm friendly feeling of relief started to prevent the blood completely draining from my body when the defect had gone from the image…phew! But my worries and woes didn't stop there… This shoot took place on a building sight ….literally. It was planned for the early evening due to working commitments from me and my clients, therefore but the time we were ready to start taking some "serious shots" it was starting to get dark… ok not normally a worry as I had set up the lighting anyway…but the room was lit only by puny site safety lighting and was very dim and I soon ran into problems with low light focus….Arrrhggg… Not only did the EVF become very grainy due to the dim light it was very difficult to gain focus manually too,thinking quickly I remembered I had thrown in my mains powered continuous ring light into my kit case PHEW stoke of luck…..finding an extension lead I was soon back up and running, but now shooting one handed and partially on the tripod lighting the clients with a combination of speed flash and continuous ring light the other hand in order to nail the auto focus….

"STOP" I hear you shouting are you nuts this is your own entire fault … and yep it is. Thinking why I did I not take a breather at this point, set the ring light on stand in front of me and work with manual focus ….. No reason and that's exactly what I would do if it happens again but with all the adrenalin running, thinking on my feet and needing to make sure the client was happy I carried on regardless and hey I was making progress, so I just keep going. Its called the swan syndrome and I was in full speed … no one noticed …..

See full article on simonpeckham.wordpress.com
So i have had the Fuji XPro-1 camera in my hands for about 5 days now, i instantly fell in love with it. Now i am not really a technical photographer, i know what i like and generally like what i know. So changing my work flow is a challenge ,I use Capture One Pro, a Canon 5D Mk2/3 and a Hassleblad with P65 DigiBack when Budget allows… but for this little box of magic i was going to change my processing ways, but now i dont have to, Capture One will support this beauty. I only have the 18mm lens for now and i don't really like a wide lens, but, i LOVE this… Its simple. This isn't a review, more a proclamation of love. But all this is pointless really so lets look at some picture. (BTW i have never done any street photography so this is a first for me, encouraged by the Fuji XPro-1

See more pictures on roughly365.wordpress.com
For years I shot with Canon DSLRs. From the D30 to the 20D to the 5D. I always had a lightweight set of primes – last holding the Canon 24/2.8, 35/2, 50/1.4, and 100/f2. This setup weighed a touch over 2 kilograms. The Fuji X-Pro1 with the Fujinon 18/2, 35/1.4, and 60/2.4 weighs less than a kilogram. Half as much. You really feel that kilo after several hours on your feet with the gear hanging off your shoulder. Which is is the primary reason I made the switch from DSLR to mirrorless. The other reasons are detailed here. Now, is the X-Pro1 the greatest travel camera made? Of course not. There is no greatest travel camera. The greatest travel camera would be some full-frame mirrorless lightning-AF body with a nice selection of compact, high quality, and weather-sealed lenses. Something like this may be available in a few years – but I prefer taking photos to waiting. So what makes the X-Pro1 a great travel camera for today? Well, it's a very light setup for the quality. The lenses are high caliber, light, and compact.  The image quality is good enough for fairly large prints, even at higher sensitivity. The OVF is both comfortable to shoot with and much more energy efficient than an EVF. Still, this is a theoretical list. How does it perform on a real trip? That's when you discover that batteries don't last long enough, dust appears every time you switch lenses, and the camera freezes up at awkward times. I just got back from a trip from China, taking over 1700 photos over two weeks. After a lot of culling I ended up with about 120 photos to display. I also learned a lot about how the camera performs in cold and dirty conditions – in short, very well. It never had any weird glitches. The core controls are easy to use, even with heavy gloves on. Two batteries gets you through a few hundred pictures with a lot of chimping….
See more pictures on www.dmcgaughey.com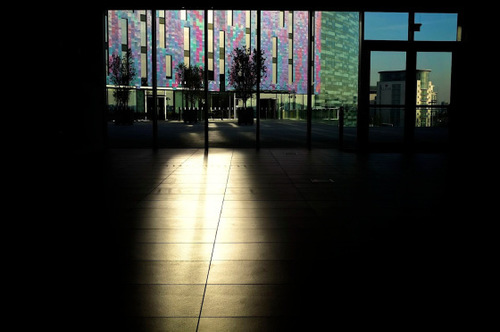 So what have I done? Have I done the right thing. I have been with Nikon system for 5 years and I have been very happy. Well that is until I bought the Fuji X100 and fell in love with an image quality and visceral user experience that is truly stunning once you have worked out and dealt with all its little issues. So Why! Read on.

Since owning the Fuji X100 I have taken a completely new view on photography, I now see something very different than before, don't get me wrong I have taken fabulous images in all areas portraiture,fashion,architecture and street, just take a look at my website for examples.However there has always been something missing, not quite right, striving for that something else and I was never able to put my finger on it. My Nikon set up has been fabulous and I have improved in my skills year on year and from D80 to D300s and numerous lens's and wondering if the next step to find that something special I am looking for is in Nikon full frame. The recent launch of the D600 put that in reach even more than ever, and just take a look at the image below, the quality and sharpness of my thoughtful self portrait wondering if I have made a mistake or not it not bad at all with the D300s. Actually thinking about it this is the very last frame I have made with a Nikon Body. Will I come to regret this?…..

See full artiecle on simonpeckham.wordpress.com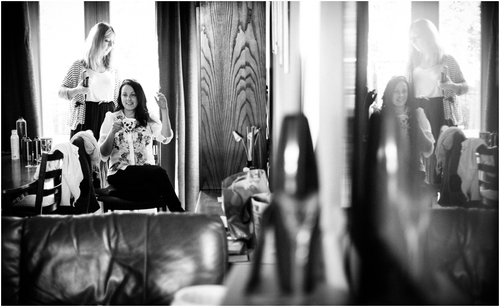 Todays blog post is a little different from usual, being aimed at fellow photographers. Below I've posted a few images from a complete wedding with the Fuji X Pro 1 camera. I've tried to keep away from the technical details, so hopefully everyone can enjoy the photos.The Fuji X Pro 1 is a relatively new camera, that is increasing in popularity, especially with documentary wedding photographers due to its small size and amazing image quality. The camera does have a few quirks, but as already mentioned, I'm not getting into technical with this post, and will let the images speak for themselves instead, which is my way

The first complete wedding I shot using the Fuji X Pro 1 was Lydia and Michael's, the perfect wedding opportunity as it was a lovely small intimate wedding. A relaxed affair, without some of the more 'usual' aspects such as 1st dance. Being unobtrusive was of paramount importance, and I think this little camera helped me achieve that. I used the X Pro 1 at this wedding alongside my trusty Canon 5d Mark III, and I would say about a 3rd of the images handed to Lydia and Michael were shot with the X Pro 1, nearly all using the 35mm lens (approx 50mm equivalent). There are lots of reviews and blog posts online that look at this camera, and most of the things you read are true. I would not be confident using it for the fast action aspects of the wedding day such as the bride coming down the aisle (fast aspects in wedding photography terms!) as the auto focus is not good enough. But this camera has made me slow down, and consider my framing more, it is a joy to use. During the reception, I can put my large Canon to the side, and mingle with the guests with my Fuji….its easy to forget I'm not a guest myself!
See on www.adamrileyphotography.com
I have my X-Pro1 over a month now and I'm pretty happy with it. So satisfied that I only took out my 5D mkII once and when I did so I realized my Canon with the 50mm f1.4 lens hunts more than the Fuji does. Yes, the X-Pro1 has it quirks. Does it frustrate me? No. Although there are few things I'd like to change if I could and if you read this you probably know what I'm talking about. One of them is that there is no minimum shutter speed in auto ISO mode and an other thing which actually bothers me more is the position of the auto focus selection button, it would be great to be able to assign the Fn button to select the focus point. Anyway, hopefully Fuji listens and will address these in a future firmware update. Meanwhile here are couple of shots from the last weeks when my grandma came over to visit us and did a few trips around Dublin. Most of the photos were taken with the 18mm f2.0 lens and processed in Lightroom 4.
See on gaborimages.blogspot.de