thoughts
I have my X-Pro1 over a month now and I'm pretty happy with it. So satisfied that I only took out my 5D mkII once and when I did so I realized my Canon with the 50mm f1.4 lens hunts more than the Fuji does. Yes, the X-Pro1 has it quirks. Does it frustrate me? No. Although there are few things I'd like to change if I could and if you read this you probably know what I'm talking about. One of them is that there is no minimum shutter speed in auto ISO mode and an other thing which actually bothers me more is the position of the auto focus selection button, it would be great to be able to assign the Fn button to select the focus point. Anyway, hopefully Fuji listens and will address these in a future firmware update. Meanwhile here are couple of shots from the last weeks when my grandma came over to visit us and did a few trips around Dublin. Most of the photos were taken with the 18mm f2.0 lens and processed in Lightroom 4.
See on gaborimages.blogspot.de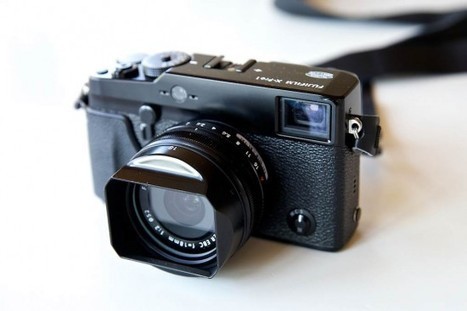 Wrestling with whether to keep one expensive camera or buy a different one doesn't rate on the scale of real problems, but I've been torn recently about whether or not to keep my Fuji X-Pro1. I've finally decided to sell it, and here's why. The bottom line is that I just don't like using it very much. The autofocus is frustratingly unpredictable, even with the latest firmware updates, and to me the camera feels unresponsive and a bit of a struggle. It's a testament to the quality of the Fuji X-Pro1 that it's been a hard choice, and it's a testament to its quirks and frustrations that it had to go. The image quality it delivers when everything clicks is undeniable, but if you don't enjoy using the camera and feel you're missing shots, then even capturing great ones some of the time doesn't help much in the end. I appreciate its retro design, the simplicity of its layout and the lack of extra bells and whistles, but I draw the line at dodgy focusing and an all-round laggy feeling. It came to a head in a well-lit cafe in Taos with my daughter. She was sitting across the table from me and had her back to a window about ten feet behind her. I lifted the camera to photograph her, and I got the red box of uncertainty as I tried to focus. I moved focus slightly, got it again, and then I tried an area of greater contrast, and then the lens went back and forth a couple of times, before it finally focussed for me. But by that time, whatever fleeting expression I'd wanted to capture had gone, and I didn't want to take the photograph any more. I wanted to throw the camera on the floor. This wasn't an isolated incident, either. If you find yourself talking to your camera with a slightly incredulous "Oh, come on. Really?" tone to your voice, then things aren't going well. Online you can compare specs and sample files till the cows come home, but it's very hard to get a sense of how a particular camera handles for you. Even people who shoot similar subjects to you might do so in a slightly different way, or be more proficient at certain techniques, or not even notice some things that will annoy you immensely. I rented the X-Pro1 before I bought it, and its clear strengths are beguiling. To the point where I enthusiastically overlooked some of its weaknesses. Just walking around taking photographs of things, this camera performs brilliantly, and looks great doing it. But walking around taking photos is only a small part of what I need a camera to be good at. When I photograph events, editorial projects, or children, I need the autofocus to be fast and reliable. I knew this, and hoped the X-Pro1 would work like that for me. It doesn't – at least, it doesn't do that enough of the time for me. At a couple of the events I've shot where I used it in addition to my DSLR, there were several times when the folks I'd asked to photograph had to stand there for an extra long time as their natural smiles turned forced while I waited for the X-Pro1 to sort itself out. Which isn't to say that others can't and won't do great work with this camera – Kevin Mulllins is doing excellent documentary wedding work with it, for example. But if it's not working for me in those circumstances, and I can't trust it to deliver if people are paying me, then it had better be a fun walk around camera for the amount it costs. Which again, for me, it wasn't, because of the way that I like to walk around. When I shoot casually at home – family shots of whatever we're up to – I'm after passing moments when my daughter's looking a particular way, or reacting to something's that's just been said (I'm not going to pose her and ask her to hold still). Some of the time I can be deliberate and patient: set things up and wait for the moment – which works with this camera – but some of the time I can't, and I've missed that shot forever. (It's worth pointing out of course, that you can be deliberate and patient with a faster camera if you want to, but you can't be fast with a slower camera.)……
See more on www.clearingthevision.com
See on Scoop.it – Fuji X-Pro1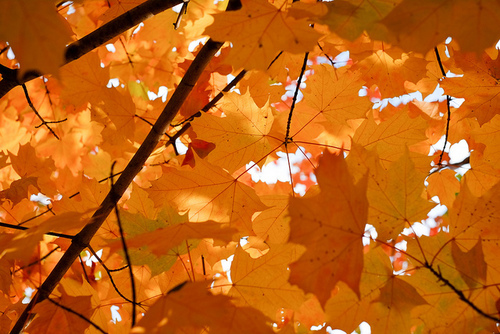 So, as I mentioned previously, I spent quite a bit of time this fall carrying the Fuji X-Pro 1 with me everywhere. There were two motivations for this. First, I wanted to spend more time with the camera in the hopes that I would get to know it better and feel more comfortable with it. And second, I wanted to get back into the habit of carrying a camera with me everywhere. I was pretty good about carrying the camera with me every time I went out. It's small enough that size and weight weren't ever an issue, and unobtrusive enough that I didn't feel like a total tool having it hanging from my side. But notice I used the past tense. The fact is, even after a few weeks of carrying it with me everywhere, I still haven't fallen in love with the X-Pro 1 like I did with the X100. Part of me feels guilty about that. It's a very nice camera and I feel like Fuji got a lot of things really right about it – the manual controls, button layout, the new "Q" menu, excellent high ISO performance, great lenses – but for whatever reason I haven't connected to it and it shows. The photos I've taken with it are just meh. So, while I hate lugging around my DSLR everywhere I go (so I don't), when I feel like I really want or need to make great images I grab the Nikon. When portability matters more than anything else, that's when I grab the X-Pro 1. And it seems like that's how it's going to be, at least for now.
See on acuriousendeavor.com
See on Scoop.it – Fuji X-Pro1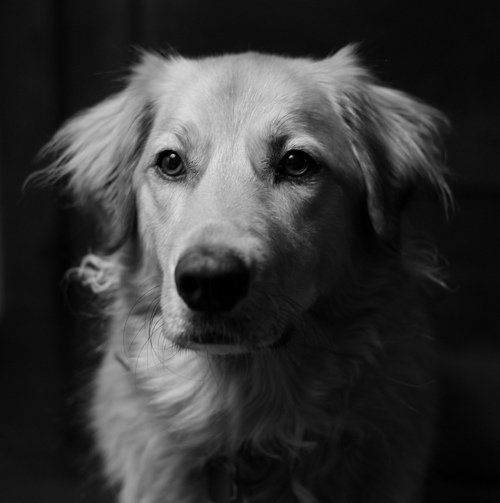 Back in the summer, when I was spending time in New Hampshire, I talked about my inability to "see" in black & white. While I do convert a shot to B&W every now and then, it's not something I do with any regularity. Funny thing is, I LOVE black and white photography when it is done well. When the Leica Monochrome was announced this spring, I found the concept of a digital camera that can only shoot in B&W fascinating. While the cost of the camera is crazy high, especially for a black and white ONLY camera, I'll admit that there's something appealing to me about only being able to shoot in black & white. I'm convinced that after a period of time with the Leica Monochrome, I would be able to see in B&W and my B&W photography would improve as well. Fortunately for me, I can use my X-Pro 1 set to "monochrome" as a "poor man's Leica Monochrome." Given my recent disenchantment with the X-Pro 1, setting it up as a B&W only camera for a period seems like a good way for me to continue to use it. Fortunately for me, I have one of the world's most gorgeous models at my disposal every day. So, with the X-Pro 1 set to monochrome mode, I grabbed my girl and commenced with a portrait session. What's so cool about the X-Pro 1 is that using the electronic viewfinder (EVF) I can see the photo in black and white as I compose it. So I LITERALLY get to see the shot in B&W before I take it. It's sort of like cheating, but I found it helpful. I'm very happy with the results from this "shoot." In fact, I think these are some of the best shots I've taken of Fenway. I'm confident that if I keep using the X-Pro 1 in monochrome and I become more comfortable shooting in black and white you'll begin to see more monochromatic shots on the site.
See on acuriousendeavor.com
See on Scoop.it – Fuji X-Pro1



Over the past couple of years there has been enormous interest in using manual-focus lenses on the new technically advanced mirrorless cameras such as the Sony NEX–7 and Fuji's X-Pro 1. So when Fuji announced the new X-E1 at Photokina I was keen to see how it would handle with Leica glass. The Fuji X-Pro, introduced a year ago, is the most Leica-like of all mirrorless cameras thanks to its retro styling and the advanced hybrid viewfinder. This offers a large, bright optical viewfinder coupled with a 1.44 megapixel LED, swappable at the flick of a switch. Unfortunately, the OVF gives no focusing information, unlike Leica's renowned split-image mechanical focusing system, and the EVF must be selected for manual-lens focusing. Buyers who think they are getting a real Leica rangefinder experience, despite the camera's seductive appearance, will be disappointed. A year later and Fuji has introduced the X-E1 a smaller, cheaper camera with the same APS-C sensor but lacking the hybrid viewfiner. Instead, the internal electronic viewfinder has been upgraded to a massively capable 2.36 megapixel OLED device that, for the first time, makes manual focusing a real pleasure. Furthermore, by dispensing with the complicated and expensive hybrid, Fuji has managed to slash the price dramatically to just £729 for the body. This is less than the cost of a good second-hand Leica M6 film camera…

See on www.lukor.net
See on Scoop.it – Fuji X-Pro1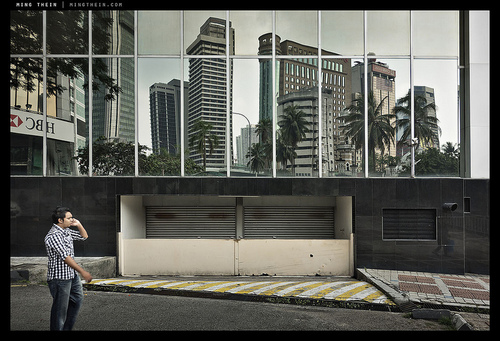 Sometimes, I think I'm a bit of a masochist. I actually like to shoot difficult subjects, and increasingly of late I'm also starting to write a lot about difficult topics. Today's article seems like a very simple question to answer: what is street photography? The more I try to nail it down – and I spent a considerable amount of time on this before the Finding Light workshop – so I would know what to cover, and more importantly, what my students would expect me to cover. The first point of confusion comes when you try to decide what is 'street' and what isn't: what about public spaces? What about museums, galleries, fora etc? Stairs? Restaurants? Hawker centers? Public transport, like the Underground? And here's another question: does street photography always have to have human subjects in the frame? And when does street photography turn into travel reportage? You can see how this becomes confusing. I've decided that in general, the genre is loosely defined around several broad guidelines (at least for me; your mileage may vary). Let's take a closer look at these.

Street photography is unplanned.
If you're controlling any of the elements in the scene, then it starts to become a conceptual or even outdoor studio shoot – posed models in public definitely do not count as street photography: the photographer knew (or should have known) exactly what poses, look and lighting he wanted before beginning the shoot. (You certainly wouldn't hire a model and get shooting permission if you had no intention to shoot there, would you?) There is also a reactive element to it – spontaneity and the ability to anticipate are both critical tools for the street photographer. You really never know what you're going to get on any given day, and that's what draws photographers to the genre: a never-ending source of material…

See on blog.mingthein.com
See on Scoop.it – Fuji X-Pro1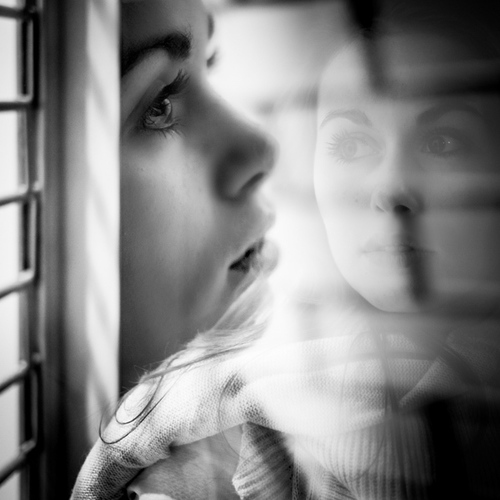 My style, my clients and my way of working have changed a lot since I started out as a professional photographer about eight years ago … and so has technology. Therefor I started a major gear bag audit a couple of months ago. I thought I'd share my thought process with you in a couple of blog posts. Check the posts about my current main camera: the FujiFilm X-Pro1 and my first impressions of the X-E1. At the moment I'm also testing a Nikon D600 (more about that soon) and I wanted to test that camera together with my buddy Stijn during an improvisation night time shoot in the empty streets of Aalst. Although the D600 is a really nice camera, I just feel more creative with the X-Pro1 or X-E1. So after a bit of testing the D600 went in to my backpack and I switched to the X-E1. A big thanks to Nele and Steffi for reacting to our Facebook message requesting models and coming out to pose for us on this cold night. I ended up shooting a mix of some portraits, behind-the-scenes shots and other snaps. I'll let the pictures speak for themselves and just add some comments and settings here and there…..

See on bertstephani.com
See on Scoop.it – Fuji X-Pro1

My style, my clients and my way of working have changed a lot since I started out as a professional photographer about eight years ago … and so has technology. Therefor I started a major gear bag audit a couple of months ago. You can't believe how much time, research, testing and thought, I've put into this so far and I still have some decisions to make. But I'm almost there. Since so many people have been sending me questions about gear choices, I thought I'd share my thought process with you in a couple of blog posts. Writing all these things down, might even help me make my final decisions. Let's start with what has become my main camera over the last six months: the Fujifilm X-Pro1. I dropped some random pictures shot with the X-Pro1 in this post. A lot has been said about this camera since it came out: some very positive stuff as well as some serious rants. So there are very polarised opinions and I can definitely related to both points of view. It took me three full weeks of testing, a lot of frustration and a major firmware update (v2.0 changed a lot) before completely adopting the Fuji X-system.
There are still some things that don't speak in favor of the Fuji.
Here are my biggest issues:
Autofocus has come to an acceptable level for most uses but it's still not as good as the latest m4/3 cameras.
It's not the cheapest camera in it's class
The range of lenses and accessories is still limited compared to systems that have been on the market for a longer time.
I'd rather have a faster flash sync speed than 1/160
The electronic viewfinder could be better
There's room for improvement in the way Lightroom handles the Fuji RAW-files….
See on bertstephani.com
See on Scoop.it – Fuji X-Pro1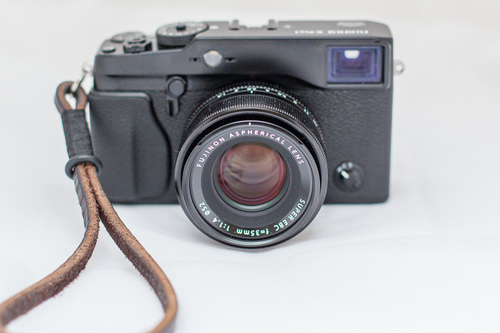 …. Ich liebe die (digitale) Fotografie nach wie vor! Vielleicht ist das auch einer der Gründe, warum ich heute mit der Fujifilm x-pro1 fotografiere. Diese Kamera bringt all diese Eigenschaften mit, welche mich damals so an der Kameratechnik begeistert hatten – na gut vom Filmaufziehen jetzt mal abgesehen. Ich habe seit dem ich die Fujifilm x100, heute musste sie für die x-pro 1 weichen, besitze ein ganz neues altes fotografisches Gefühl zurück erlangt bzw. neu dazu gewonnen. Endlich wieder die Blende, die Zeit, die Belichtungskorrektur da einstellen wo ich es schon als 12 jähriger gemacht habe und mich nicht durch Menüs quälen muss um solche Dinge ein zu stellen. Endlich wieder eine Kamera analog bedienen zu können. Das klingt erst einmal banal, aber es ist so befreiend wieder analog Einstellungen vor nehmen zu können.
Es ist für mich tatsächlich so, dass ich mit der x100 bzw. x-pro 1 das entschleunigte Fotografieren im digitalen Zeitalter zurück holen konnte. Und das finde ich grandios! Ich nutze das positive aus beiden Welten. Ich habe analoges Feeling und einen enormen Spass meine Kamera in die Hand zu nehmen und kann dennoch die Vorzüge meines digitalen Fotolabors genießen.
Aber ich glaube das entschiedenste Argument für mich bei der x-pro 1 zu zugreifen, war ihre Grösse, das Gewicht und natürlich ihre herausragende Bildqualität. Seit ich die x-pro 1 habe kann ich es an einer Hand abzählen wie oft ich das Haus ohne Kamera verlassen habe. Was habe ich von einer tollen Kamera die zu Hause im Schrank liegt, weil sie mir zu schwer ist mit mir rum zu schleppen? …
Google Translater (ENG):
http://translate.google.com/translate?sl=auto&tl=en&js=n&prev=_t&hl=de&ie=UTF-8&layout=2&eotf=1&u=http%3A%2F%2Fwww.qimago.de%2F30-jahre-fotografie-in-moglichst-wenigen-worten%2F&act=url

See on www.qimago.de
See on Scoop.it – Fuji X-Pro1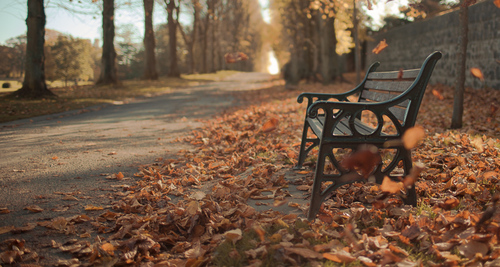 Poll : What is the perfect focal length?
Autumn is one of those few times of the year when I deliberately try and shoot into the sun. A a break from Long Exposure Photography I was playing with the X-Pro1 (35mm lens) and the Canon 5D (35mm lens), the Canon tends to be my video camera and the X-Pro1 for stills. Although both lenses were 35mm the X-Pro1 has a cropped sensor so the setup works more like a 50mm lens than a 35mm which is great. Over the past year I have really got to know the X-Pro1 I can control it more and I feel I get a better sense of what I have shot compared to my 5D. With the Canon I have to imagine the shot, the bokeh the detail whereas with the X-Pro1 I feel I can trust the EVF. I am constantly asked why I still use the Canon when I have the X-Pro1 but frankly there isn't a camera around (in the same price bracket) that can beat the Canon 5D MKII or III for video quality and control. Even the onboard sound recording is quite remarkable. It is bulky, it is heavy but when it comes to video it is a price worth paying….

See on www.flixelpix.com