thoughts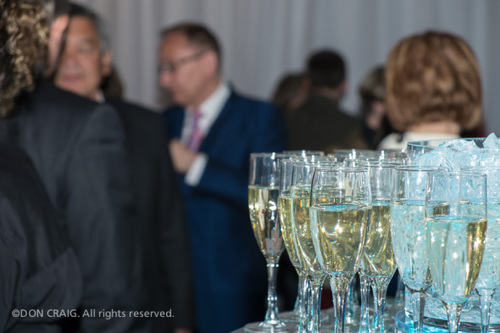 I recently posed this question to colleagues because I have been experiencing the benefits of shooting wide open with one lens and the trials of relying on the variable aperture of the zoom lens. These experiences have led to results with which I'm really happy (portraits shot with the 60mm) and an unhappy photographer (me with the 18-55mm). Let me back up a bit. When the X-Pro 1 arrived on the scene last year, I purchased the three available prime lenses. For what I use them for, I have been very happy with all three. Of the three, the 60mm lens has been used far less than the 18mm and 35mm lenses, restricted to portraits, some close up work and more portraits. That said, despite the focusing quirks of the lens, the results have been very good and recently, as I have better understood how to use it, the results have been outstanding. Having used all three lenses on the X-Pro 1 for work and freelance gigs, plus the X100 on occasion, I was feeling that I needed/wanted to have the 18-55mm f/2.8-4.0 zoom lens to shoot events. The zoom simplifies, to one way of thinking, lens and camera choice and since I shoot with flash indoors and don't have to worry about a fast aperture shooting outside, you would think that this is the ideal event lens. Well, I'm not so sure about that. Earlier this week, I shot an indoor event, an awards dinner and presentation for a freelance client. The end result was that the photos turned out well and I rarely missed a shot, but it wasn't the best shooting experience. And I have to take a good portion of the responsibility for the poor experience part. I will give all of the credit for the good shot results to the lens and camera. So what went wrong you ask? Since I shoot with primes most of the time, using the zoom complicated things. It did give more reach or a wider field of view than with a prime, but I felt like a klutz most of the time. Also, the variable aperture is a pain. Tempting as it might be to set the lens to f/2.8 at the wide end and let the lens stop down as I zoomed to the 55mm end of things, this plays havoc with exposure when I'm shooting with a non-TTL flash. Instead, I set the aperture between f/4 and f/5.6 and left it there, no matter which zoom range I was in. Again, this worked well and I have no complaints with the results, except for those rare occasions when the ambient light was right and I switched off the flash and tried to shoot as wide open as I could. Then, the ISO zoomed to uncomfortable levels, which wouldn't have happened if the lens had a constant aperture of at least f/2.8 or better. Couple this with needing to shoot with the EVF most of the time rather than the OVF and using Auto Focus instead of Automated Manual Focus, which is my preference, it was a frustrating night of shooting. Poor me you say? Well you might. The AF worked as well as can be expected of any lens in the dim light of the event, but it wasn't street fast, which is what I wanted this to be. It wasn't rangefinder fast. So, therein lies the problem. The 18-55mm lens is a really good all around performer (I have made some gorgeous long exposures with it) but not as easy for me to use. There, let me put it this way, the problem is really me and I know it……
See more pictures on doncraigphoto.wordpress.com


A friend of mine used to own a Jaguar. In fact he owned a series of Jags during the '70s and '80s. This was a time when Jaguar quality control was – how shall I put it – less than perfect? At the time I was driving German and Japanese made cars, and only visited the dealership for oil changes. Al on the other hand knew the Jag dealership's mechanics by their first names. He knew their freek'n kids first names. He had to. He spent a lot of time hanging out in the garage with them, frequently on weekends. Poor Al, right? But, when we went anywhere together we took his car. Why? Because, as he claimed, the Jag had "character", and I completely agreed with him.

Quirkiness Vs. Character

So, what is character when it comes to inanimate object like cars and cameras? Why do we put up with less than perfect products, while high-reliability even almost "perfect" ones are readily available?
This was brought to mind a couple of months ago when my friend Kevin came to to visit me in San Miguel, Mexico. He brought along his Fuji X-Pro1 and the new Fuji 18-55mm zoom, a lens which I hadn't yet seen. Though we were busy with other things, I managed to "borrow" his set-up and do some shooting with it. I had not expected to be terribly excited. I'd field reviewed the X-Pro 1 last year. Indeed my colleague Nick Devlin had also reviewed it on these pages (Pt 1 and Pt 2), and I'd published a field report on the camera by Daniel Web. Enough – right? Well, not quite. The X-Pro 1 that Kevin brought down to Mexico had Firmware V2.03 installed, and as I mentioned, was fitted with the just-released 18-55mm lens. This is a camera transformed. Most (not all) of the operational annoyances that Nick and I had initially written about have been mitigated by a series of firmware updates and the addition of a mid-range zoom lens similarly extends the versatility of the camera. What's so special about a kit zoom? Well, first of all, this is anything but a kit lens. The optical quality is nothing less than excellent. But more to the point, it works brilliantly with the hybrid optical viewfinder, which is one of my favourite features of the camera. The illuminated frame lines zoom smoothly with the lens, and a 2 second hold on the viewfinder selection lever pops an optical magnifier into place so that the frame lines are made much larger in the viewfinder at longer focal lengths. Simply a joy to work with. The icing on the cake is that the latest Capture One software now does a proper job of handing Fuji's X-Trans sensors. And, almost as soon as Phase One released C1 V7.1 Adobe updated both Camera Raw and Lightroom with similarly much-enhanced raw support. The hat-trick was now complete. Update: April 18, 2013: Apple's Aperture now also supports the X-Pro 1 and other X-Trans sensor equipped cameras with their DCR Update 4.5. What the X-Pro 1 now has is what I refer to as  "character" rather than just "quirkiness". Being quirky isn't enough, and rarely is tolerated for long. Fuji camera have always been at least a bit quirky. But with proper mainstream raw support, a highly competent and well integrated mid-range zoom lens, and most of the bugs squished, the Fuji X-Pro 1 is reborn – or at least it seems that way to me.
Since getting back from Mexico I've purchased a body, 18-55mm lens and the also excellent 14mm f/2.8 lens. I have an order in for the upcoming 55-200mm lens, which when in hand will complete a nice travel shooting kit, one that I plan on taking with me to Australia in June where I'm teaching a PODAS workshop…..
See on www.luminous-landscape.com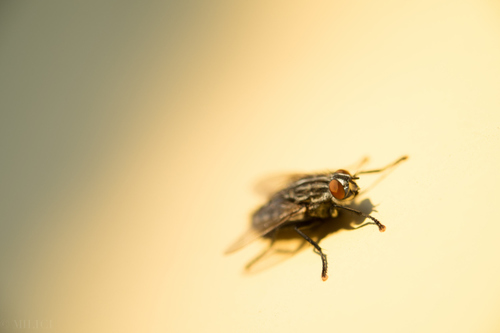 I've been thinking a lot lately about selling my X-Pro 1, especially since the introduction of the X100s. I bought the XP a year ago to try to spark my love of photography, and boy did it ever. But lately my work is going in a direction that the XP really has trouble. For instance, long exposures at the beach. It takes forever to write the image to the card, and try changing the lens of a mirror-less camera on a windy wet beach with any kind of confidence. My sensor is filthy! Then theres the 60mm. I really hate this lens. There is no love involved. This afternoon I was out in my backyard trying to take some shots with the 18mm, my favorite because of the fast focus. I had noticed a fly on the wall bathing in the warm sun, but thought nothing of it. I don't really like insect photography. Anyway, I wasn't having luck with the 18mm so I went back in to get the 35mm, came back out, fly still there on the wall in the sun. The photo I was trying to get wasn't working so I turned to go inside and saw the fly still there. Hmm. So back inside I went to get the, ugh, 60mm. On my way back out I set the camera to manual focus, macro, and set the exposure. I knew I wouldn't have much time. The sunspot that the fly was in was about gone. I brought the camera to my eye, cranked the barrel for what seemed an eternity, zoomed the focus to confirm, and took the shot. (On a side note, my XP seems to have reverted back to the original MF problems) The fly hung around long enough for me to refocus, but not to press the shutter again. He was gone, and I was bored already anyway. When I loaded the image into LR, WOW! I couldn't believe how sharp it was. The download to the internet does nothing for the detail in this shot. I can zoom way in and its crystal clear. This is a RAW file, uncropped, straight out of the camera. Like I said….I love this camera, I hate this camera.
See on robertmilici.wordpress.com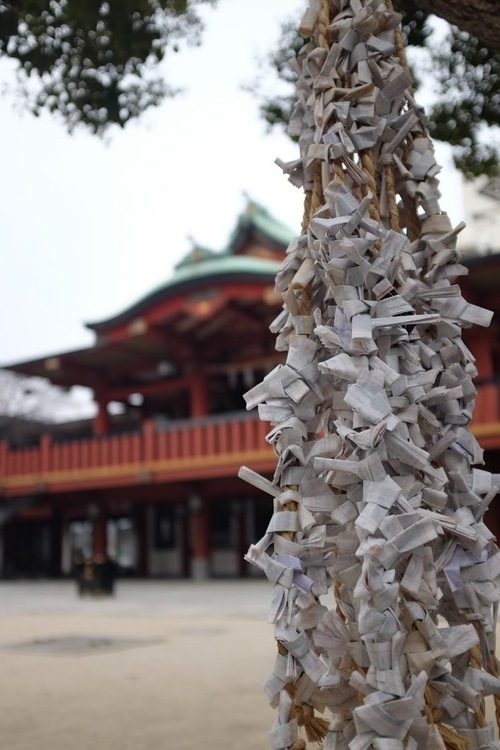 I've had the X100S for a couple of days now and I am enjoying it immensely. Here are some of my initial impressions and thoughts. Bear in mind that I don't have any experience with the X100.  I use the Nikon D90 as my main camera and was using the Ricoh Digital GRIII as my carry about.
When I took it out of the box, I was surprised at the heft, even though I had held both the X100 and the X100S in shops. I guess hearing so much about the lightness, compared to DSLRs altered my expections plus my previous carry about was a compact camera.  I've gotten used to the weight and it feels almost just right, maybe a little heavy.
Next is that it is already doing its job.  I bought it to document my life, taking snaps of my family and friends will probably take up 2/3 of its frames. Sounds crazy to use such a camera for snaps, but its something very important to me.  I have already taken shots that I wouldn't have been able to with my D90 or the GRIII.  Most people including my kids largely ignore the X100S.  If I whip out the D90 even with a 24 f2.8 there's a different dynamic.  Ergonomically the GRIII was great but its small sensor let it down.  I always felt I was fighting the camera to squeeze out the best image quality.  Especially indoors at high ISO, most times I came out on the losing side.  So much so I stopped carrying it with me.
The X100S is really impressive in this regard.  ISO 2000 looks great, and I do find I need it a bit.  It's better than the D90.  And it isn't a noise factor, it is dynamic range.  Past 1000-1250 the D90 files looked sickly and unnatural even when properly exposed.
Other thoughts, the manual focus ring still has the fly-by-wire limitations.  It is nowhere as responsive as a direct coupled lens.  The split image aid works but depending on what it's over, it can be equally hard to judge if the two halves line up.
The AF-C mode on the other hand has impressed me so far.  For keeping the focus on a moving child's eye, it works as well as a DSLR.
I heard stories about the slowness of the SD card handling but so far I can't see any issues.  I was about to buy a San Disk Extreme Pro but I'm not sure I need it. I am using an EyeFi card that is only rated Class 6.
Oh, one piece of bad news, I have managed to freeze the camera once.  I had to take the battery out to solve the problem.  Switching off via the switch didn't have any effect.  I think it was because the AFS/AFC/MF switch was in a in between position when I took a photo.
Feel free to ask my any questions.  And don't worry, I am intending on using it as a creative and professional tool as well.  Delighted to hear about LR4.4
See on plus.google.com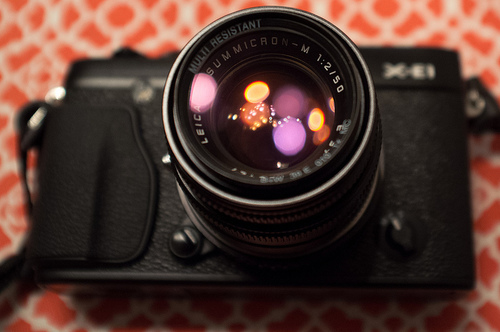 I mentioned earlier that I sold off my Nikon D7000 and three lenses last month. The main reason was size: Having traveled around Europe with the whole kit for a month, I didn't see myself carrying all of that weight on a trip again. And around San Francisco, I prefer my Fuji X100 for street photography. Even more, I didn't find myself being as deliberate with my photos with a DSLR compared to the more manual and sometimes slower X100. I just enjoyed the Fuji photos more, and it was nice to not end up editing hundreds of quickly shot burst photos. I also figured that if I ever actually wanted to use a DSLR for a trip, I could rent one from BorrowLenses. I took a big hit on depreciation for the D7000 and lenses, so I wasn't too eager to jump back into another camera system, even ones that were smaller like Fuji X and Micro Four-Thirds. Jumping into the Leica system seemed intriguing, but having a need to continue eating and living under a roof, I wasn't about to spend a few months mortgage on a used M9 and lenses. I decided to compromise by getting a new Fuji X-E1 and one used Leica lens, with the idea of eventually buying into a Leica M in a few years if I really feel like it. Since I already use a Fuji X100, I would be used to the controls on the X-E1, but the Leica lens would offer me something new and force me to learn manual focus. And at least I wouldn't have to worry as much about the lens depreciating in value like my Nikon lenses did. After a few weeks of reading reviews of the X-E1, Leica lenses, and using Leica lenses on the Fuji X system, which on the surface was research to make a decision but was in fact searching to justify a decision already made, I started putting together my new kit:
I ordered a black X-E1 body from B&H and a RainbowImaging lens adapter from Amazon. Another Googler put a Leica Summicron-M 50mm f/2 Type 5 in excellent condition up for sale and I got a good deal on it.
Before taking any photos, I was struck by how small the Leica Summicron 50mm was, especially compared to my old Nikon primes. I read the X-E1 size is comparable to the X100, and I found that to be true. Despite the small size of the Summicron 50, it still is a bit heavy compared to the X-E1, causing the combination to be a little off balance. You'll notice that while resting on the table it's angled forward onto the lens. Holding the camera hasn't been an issues, however…..

See on blog.roshanvyas.com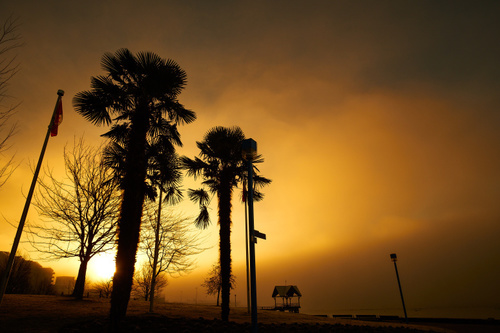 Since I sold my SLR gear and started shooting exclusively with X-series cameras I have started enjoying photography once again. I spend less time playing with menus and settings and focus instead on light and composition.
The biggest drawback of the system so far has been the lack of wide-angle lenses – my favourite perspective. But my problem has been solved. This weekend I picked up the latest Fuji lens – XF 14mm F2.8. What a lens it is!
I came from the pro-level Nikon and Canon gear and after one day of shooting, this lens has impressed me. In fact, after my initial assessment this is the best wide-angle lens I have ever shot with. (To make it even more interesting, the very same day I borrowed a Nikon D800 with the AF-S 14-24mm 2.8 zoom lens and used it along with my Fuji X-Pro1 and XF 14mm F2.8. You will find the whole story of my "Camera Fever" episode in the next post. For now all I can say that the Nikon D800 and its super-heavy lens is back in a store). Having said that, I am not going to give a scientific review (I prefer to spend time photographing); instead I would like to share a few images I shot yesterday with this newest lens. Please note that these are sample images without any distortion correction applied. Processed in Capture One 7 and Lightroom 4.
See more pictures on olafphoto.wordpress.com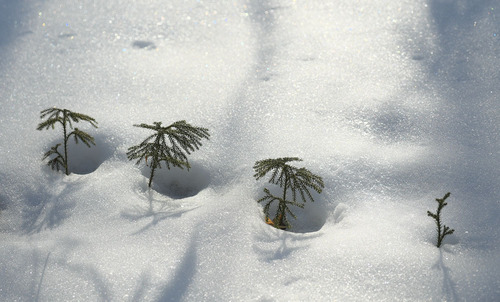 I didn't think I had much more to write on the Fuji X Pro 1.  At this point, it has become  one my main photography tools.  I have grown to accept the limitations in terms of raw file conversion and auto focus, in exchange for the brilliant image quality this camera generally delivers.
Several events recently however have caused me once again to revisit the camera and its work flow.
I have been using Adobe Camera Raw as my main conversion software and a trial/ beta version of Capture 1 for my more critical images, particularly landscape images with fine detail.  One Sunday morning recently, I started to process some files that were shot the day before.  I opened Capture 1 (the beta Pro version) only to find that it had expired, taking with it  the trial version I downloaded prior to the issuance of the beta.  Well, no matter,  I figured I'd go to their website thinking that I could download Capture 1 Express. This is a stripped down version of the full program including only the core features, including the raw file converter.  At $99 it seemed a reasonable deal. Unfortunately, it turns out that and the Capture 1 has shrewdly withheld X trans-sensor support from the less expensive software.  This may just be a matter of the "Express" product being an earlier software version, though it is easy to suspect that, given the superiority of their software in the case of the Fujis, they'd like us to spend the full $300. Momentarily frustrated by this, I retrieved the X Pro 1 box, and got out the software disk, which includes the Silkypix based-raw file converter that came free with the camera.  I was aware peripherally, that there had been several software updates to this.  Sean Reid of "Reid Reviews" and compared this software to Capture 1, and Adobe Lightroom, and felt it was second only to the Capture 1 results in image quality.  Given the circumstances I figured I'd give it a try. Doing some research, I discovered that there had been a further  update of this converter (ver.3.2.13.0), one more advanced than the one Sean Reid tested.  I installed the original disc, and updated the program from the website.  As I had a bunch of files converted with Capture 1, I decided to reconvert them with the Fuji software for comparison.  I also compared conversions by ACR.
This is a good example. It's from the original X Pro 1 article.  It was shot with the 60 mm lens, and I marveled at the time sharp it was.  If you "pixel peep" the Adobe version you can see the smearing, and "watercolor effect" people are talking about.  I didn't really notice this effect until I reviewed the Capture 1 version  which has much better preservation of fine detail ( BTW I did try to sharpen the Adobe version)…..
See full article on henrysmithscottage.com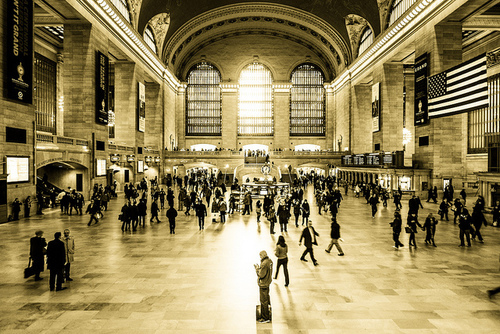 "Will it be wide enough or should I wait for the 10-24mm OIS f4?" This is a good question. I paired the Tokina 11-16mm with the Fuji X-E1 and went to Grand Central Station.
It is impossible to answer this question and give a satisfactory answer for everyone. It will mainly depend on how you plan to use it and your subject matter. I for one am very excited about the Fujifilm 14mm F2.8, not because I think it is an ultra wide angle, by current standards it certainly is not, but I find the angle of view very appealing and I like the idea to have a depth of field scale for hyperfocal distance settings. And what we have seen so far from Rico Pfirstinger's first tests, distortions are not a problem at all, the 14mm appears to be a stellar performer! The Tokina 11-16mm is probably the best ultra wide angle zoom currently available for APSC sized sensors. Cinematographers are spending big bucks on having it converted to PL mount. The reason? Minimal distortions at every focal length and constant aperture value.
Kudos to Fuji for bringing us an almost distortion free 14mm prime , nothing is more frustrating then trying to correct complex, mustache style, barrel distortion during post-processing, especially when shooting interiors.
As for difference in angle of view, compare the two shots below, at 14mm (21mm equiv. FF) angle of view 89 Degrees, at 11mm (16.5mm equiv. FF) angle of view 108 Degrees. On ultra wide zooms like the Tokina 11-16mm and the Nikkor 14-24mm I find myself usually at the widest end. A notable exception is the Canon L 17-40mm, because it covers true super wide to normal on a FF sensor. The Tokina 11-16mm is a big and heavy lens, especially when mounted on the Fuji X-E1. I found it produced fantastic images and mf wasn't a problem due to the brightness of 2.8. If you can't make up your mind about the Fujifilm 14mm, here are a few things to consider:
Pros:

"distortion free" prime
 fast 2.8
fast AF, MF with depth of field scale for hyperfocal focusing
smaller and lighter then a high quality ultra wide zoom
Cons:
not really ultra wide
the lack of zoom could be a problem in a confined space
wide is never wide enough
image stabilization (this is debatable on an ultra wide, but can come in very handy shooting dark castles/churches)
If you happen to own a Tokina 11-16mm for a different system it might be worth spending approx $25~30 bucks for and X-adapter, it might save you lots of cash! Do a search on Ebay. I will be getting the 14mm not as an ultra wide zoom replacement but as an alternative to the 18mm when I need something wider. I really hope this lens won't be too heavy, lots of glass in there
See full article on www.mikekobal.com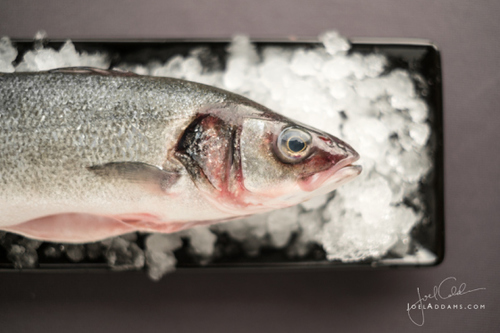 I have enjoyed the Fujifilm X-PRO 1 more than I anticipated. After having it hang out in my bag for a few months, thinking that it was my "fun" camera that I would pull out when I wanted to go to dinner and just have something small, I slowly started incorporating it into daily use, both on the street and then in the studio. I was pretty blown away by the very aperture (f/1.4) on the 35 mm lens, and I knew that this lens was highly regarded among the reviews on all the major techie sites. But for the price, (now $1399 for the body and still $599 for one of these lenses), I believe the X-PRO 1 (or X E1) with a 35 mm or 60 mm lens to be one of the best deals for a very wide aperture on a professional APS-C sensor. The results have been phenomenal for me, and now I think of the X-PRO 1 as less of a "fun" camera and more of a serious camera. In fact, I look for opportunities to use it. (But wait, aren't you supposed to look more professional with bulkier, heavier cameras in your bag? Don't you want to be the guy to show up at the most famous location with the longest lens?) Whatever floats your boat. If you hand me a metal, well built camera with a killer lens and sensor, I will suddenly start planning my next backpacking trip or walk across Europe around it. Thank you, Fujifilm. And by the way, if you put a full frame sensor in one in the future, I will buy that one, too….

See full article on joeladdams.wordpress.com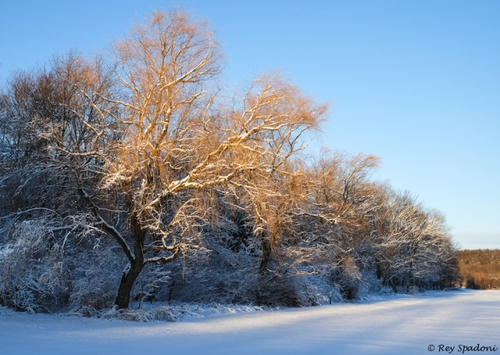 I wanted to like the Fujifilm X-Pro 1 (see my review here).  I really did. The fit and finish.  The metallic heft.  The reminiscent styling.  And the new x-trans sensor mojo with image quality rivaling bigger sensor systems.  They were on to something here with this no anti-aliasing filter wizardry and whether concocted by the pinstripe suit marketing executives or fashioned in the basement by doctorate scientists, no matter.  My eyes didn't lie. Me like.
But alas…
Autofocus performance and overall sluggish performance made me think better of it.  And then there were the niggles, like no built-in diopter adjustment capability for these aging eyes.  No easy-on flash for quick fill for shady conditions. So, like Bogart and Bergman, we parted on the misty tarmac.  Ah, what could have been… what could have been…
OK, I'll stop messing around.  The newest X-mount body from Fujiflm is a dream come true.  It solves just about every problem I encountered on the X-Pro 1 and then, for kicks, goes even further up the tickle-my-fancy meter.  This is the camera I had been waiting for.  This is The One.
Read on for some impressions.

The X-E1, available in a very X-Proesque black or more X100-like silver topped finish, is a smaller and lighter body.  I did find the X-Pro to be a bit heavy and oddly tall for my liking.  Most likely because there's no need to house the mechanics of a full hybrid viewfinder, the X-E1 is squatter and without lens, especially, its lightness gives you the distinct impression that baby brother has been manufactured with a bit more plastic than the Pro version.

Did the loss of the nice hybrid viewfinder bother me?  Actually, it didn't.  Don't get me wrong, I love shooting with the X100 and you can't beat having the ability to look through clear glass at the world in front of you.  But the higher resolution electronic version in the X-E1 is wonderful. Much as been written about lag and it's clearly not as snappy as the viewfinder in the Olympus OM-D (another camera I love – see here), but it's more than adequate for my type of shooting.  If you're someone who moves the camera all about in quick fashion, trying to see and capture what lies in front of you, especially in lower light conditions, then I think there are many more reasons why the X-mount system isn't the one for you. How about the autofocus?  Much, much improved.  That's a function of some software updates along with a built in motor within the exceptional, and I mean exceptional, kit lens.  It's faster and sharper than any other kit lens I've used and so it's almost a shame that Fujifilm had to package this lens with the X-E1 as many reflexively look down their noses at it, thinking, ha… it's only a kit lens.  Well, look again.  Fast, sharp, and the ability to adjust aperture on the barrel is wonderful.  Manual focus, again because of firmware changes, is actually useful.  The upcoming X cameras have focus peaking and the X100s has a digital split-prism effect.  It would be wonderful if Fujifilm could backward add those features to the X-E1 now that the code is written.  That would make an outstanding camera even better…..
2 Guys Photo is a website dedicated to emerging photographers everywhere.  The 2 Guys are Ed and Rey, brothers living in New England (United States) who fell in love with photography as young boys and who have continued to be in love with it since.
See full article on 2guysphoto.wordpress.com