thoughts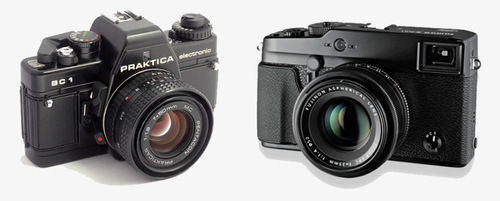 A review of the Fujifilm X-Pro after one year. How the Fuji mirrorless cameras has become a photographic system 2.0.
It was not a downgrade. The decision to try Fuji has been long and thoughtful, after reading numerous reviews on sites, blogs and magazines, having evaluated opinions of early adopters who have ventured with this brand. A forum that I follow carefully is fredmiranda.com, in particular topics dedicated to images taken with a particular brand. In truth, the cause was when I picked up my old Praktica BC1 of 1989 (a Zeiss clone produced in the former East Germany: really another age). I did the first shots of my life with this camera, I was a child. What a feeling of freedom and lightness. Within that bright viewfinder I discovered the world of photography……..
See on www.milani.info
It's been nearly 2 years since the Fuji X-Pro1 was released and I have owned that camera pretty much since it's launch. As you can see, the camera has a few wear marks due to constant use over that time period. I thought it was time to put down some more thoughts on the system now that Fuji have pushed forward again with some new cameras. These articles that I write from time to time are meant to be useful to people who are contemplating buying in to the X system or maybe looking for some tips. So what qualifies me to write this article? Well firstly I should say I don't work for Fuji or have any connection to them. I work as a private photography tutor here in the UK, offering a wide range of photographic courses both physical and some online too, like Creative Assignments. Of course I shoot too, I'm very passionate about art photography and spend a lot of time working on my personal projects and also still shoot some commercial work too……
See on andrewnewson.co.uk
Life would be simpler if there wasn't so much choice. Which movie to watch, which sunglasses to wear, which hamburger to pick. As to the question, which camera to choose is an entirely different one. The challenge with camera's is that the technology in the digital photography world is so fast developing that sometimes it seems better to wait. Wait for the next big thing out there. Really? Years ago, I was shooting with a Nikon D90. Simple, reliable, operating to full satisfaction. Shooting at 12MP, simple medium range zoom, JPEG only, and I-Photo post-processing. Happy, happy. So, what the heck happened? A friend of mine, an enthusiast photographer talked to me about Leica, how wonderful the camera operates, and how brilliant the rangefinder experience was. So, instead of renting one and see for myself, I jumped the gun, sold my D90, and obtained a real Leica M8 on E-Bay with a Zeiss ZM 50mm 2.0. I happened to had a trip planned to Paris, and what could be nicer than going to Henry Cartier Bresson territory armed with my new classic, yet digital rangefinder…….
See on platinumshots.blogspot.de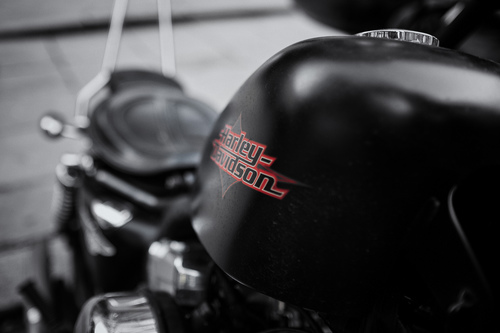 Admittedly, most cameras seem to have an X in their name these days ;-) . I further admit that I can't see the point in owning multiple Fuji X cameras. I can see myself wanting two FF cameras to shoot events, but otherwise I'm glad I sold my X-Pro1. Cameras like that ought to be used, not sit on the shelf. Equally though, I've been through a period of not enjoying shooting so much with my Fuji X cameras. It's fair to say I recognise the issue that Steve Huff described in his review of the X-E2 around image flatness, though I do not attribute it to the x-trans sensor like him, but rather to the metering/exposure defaults in the cameras. They suit some conditions but not others (notably really contrasty light) when the meter seems to go crazy (but you can still get decent exposures manually). That said, in favourable conditions the results from the x-trans sensor are stunning. I bought a X-E2 back in October last year and I was initially very impressed with the camera and its results. It was a big improvement in focus speed over the X-E1 in good light. The wifi (which I've rapidly come to the conclusion is an essential for new cameras) is excellent and easy to use, particularly when out and about. It had improved high ISO image quality over the X-E1 and X-Pro1. But it wasn't so great in the mirk of dark winter (primarily because of the auto iso implementation – it was fine in manual), nor the extreme contrast when the sun emerged. In fairness, my poor photography abilities must take some of the credit, but there's no doubt that I had some issues with image quality…….
See more pictures on sgoldswoblog.com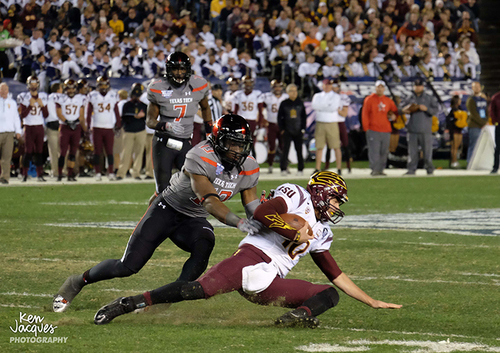 Any time a new system comes along there are always 3 groups of photographers. The first group will say it is not suitable for Professional work and probably never be. The second group will have a wait and see attitude looking at what be with the new technology.  The the last group will be the early adopters such as myself. I have always been this way. I remember switching to digital, one of the first in San Diego and trying with all of my ability to bring my client base along with me. Then after some months more and more were coming along with me. The same holds true with this, except for one fact the clients are all ready on board. I do not have to convince anybody that this is a great thing.I just find it REALLY interesting watching photographers divide into these camps and stake their territory. I have been reading the blogs now for about 6 months, fascinated by the division and by the passion this new movement has brought about. As I was sharing this with some on one of the blogs they mentioned that I couldn't cover my 2 bowl games that I have each year. Well, you look at the results. I think this was one of my better years with the bowl games…….
See on studio1231.wordpress.com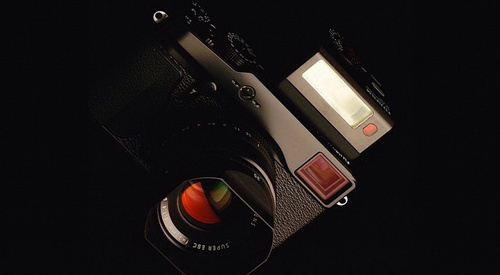 Having seen the first set of marketing images for the new Fuji XT1 the fabled weather safe wonder, I have been a little disappointed with its looks. Now I know we should never judge a book by its cover and I am sure this will be a stunning performer. However the X-Pro 1 is in my eyes simply perfect in visual design even with the cute hot shoe flash to trigger your main lights. When Fuji launched the X100 they made a historical classic, when Fuji upgraded it to the new phase detecting sensor then made all the changes to the electronics and internals and left the external alone apart for a little change to the button arrangement and out popped the X100s completely retaining its fantastic classic looks. I do hope that Fuji does something similar with the X-Pro2 when it's launched. One of the main problems for me is that I am a left eye shooter I have tried many times to switch to the right eye but I just can't, it's just un natural. So seeing the XT-1 having the view finder in the centre of the body is not a good thing for me……
See on simonpeckham.wordpress.com
If the X-T1 is really that good concerning speed and AF, could it be the camera to trigger more 'system switching' than any other model?After all, a camera with these specs would certainly be the next best choice below a DSLR. An APS-C sensor that many photographers can digest better than Micro Four Thirds (which, we must say, is often wrongly underestimated). A compact system with very high quality lenses. A body that performs like a DSLR or close enough to it. Yes, with a camera like this, Fujifilm is indeed bearing a great responsibility on its shoulders…..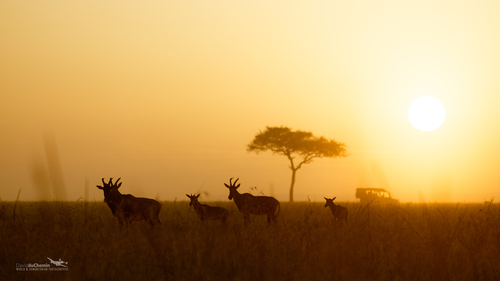 …. so buy a Fuji if it makes your life easier as it has for me. Buy an old film camera or a Phase One if you've got the cash for that, but if you expect it to change your photographs more than the longer path of becoming a better photographer, save your money. How much better would our work be if we stopped relying on new gear and put our creative energy into new work, and new ideas. The best work of the last century was made on cameras that don't rival the advancements of all our new technology. You have in your hands more tech than Henri Cartier-Bresson and Man Ray and Karsh and Lange and Weston and Rowell combined. If you're not making work that moves others like the work of those that went before you, having so much less gear, and so fewer options, perhaps it's not about the gear at all…..
See on davidduchemin.com
Day two of Thaipusam. I was up at 4 am to catch the action on Waterfall Road. Waterfall Road is one of the busiest spots during this festival. Long lines of people making their way to the temple to deposit their kavadis of milk. I brought the Fujifilm X-E2 thinking it would do well with the constant movement of people I would encounter. After all, it certainly did well in the Philippines last month. The difference is that when I used the X-E2′s AF-C (Auto Focus Continuous) in the Philippines it was in daylight. This time it was in the wee hours of the morning with very little light and it failed..badly. Almost every frame was out of focus. I didn't just shoot in AF-C I also shot in AS-S (single) and tried to capture scenes on the move. No luck. In either mode the camera often hunted for the focus and more-often-than-not missed. There was very few people standing around waiting for their photo to be taken, so I had to change the way I photographed, or rather what I photographed. I decided to photograph for mood and less action. Here the X-E2 did relatively well. But I have to admit, I was very frustrated that I had to change my method of shooting to suit my camera rather than the camera meeting my needs…..
See on www.thedigitaltrekker.com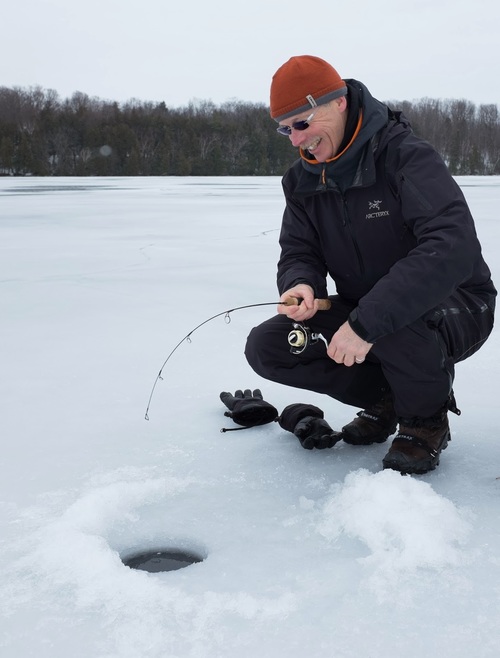 Recently I booked my spring trip to Bermuda.   It was -35c outside and we are deep into the winter blah's.    But I sat down and started to think about what I would be shooting in Bermuda this time. I have enough Bermuda landscapes to fill a hard drive,   I want to do some kind of project.   Maybe shoot all the churches (there is around 130 of them), all blank and white, macro, etc etc…. but nothing was really jumping up at me.   But at the same time I had this uncomfortable/unhappy feeling about driving around the island with my camera bag full of lenses and my neck sore from the heavy dslr hanging from it. It took some time but if finally hit me as to why I haven't been shooting.   I have lost my passion.   Each day I go for a walk with the dog, I used to take the SLR but I stopped after having few things to shoot.    Several times I have stopped and said "oh, that would be a nice picture – let me run and get the camera".  Did I?  Nope.   The fact of the matter is, I hate dragging the damn thing around……
See on canadianloon.blogspot.ca