thoughts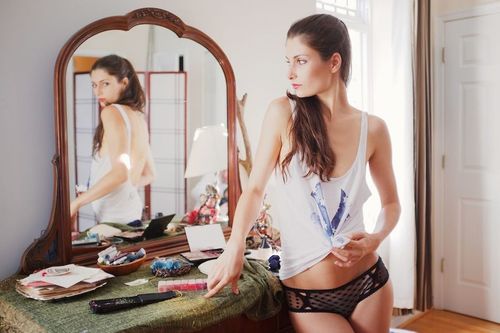 Every time I write something that's not gushing praise for every item spewed from the mouth of Fuji I get at least one comment or hate mail telling me I'm a bit off the mark. I don't actually know why this is. Well I do know why this is but cannot truly understand the mentality behind it. Personally I don't want to know all of the things that the brochure says are wonders to be lusted after rehashed thirty-five ways. I am secure enough that I don't need my expenditure re-re-re-rationalized by others. Nor do I need anyone's help in rationalizing my own dumping of money into gear. I would much rather hear peoples nit-picky stuff. What doesn't work well, what needs re-thought and why. I much rather see and hear the why of it with some context. When I hear about how much better a product is or it's wonders I want to know and see the "compared to what part". If you haven't figured this out I am a bit contrarian. The devil's advocate on all things. Just my nature. If I hear things over and over and over that I don't quite understand or have no context or no comparison I have to get to the meat of the matter on my own to make meaning. I really am not trying to rain on anyone's parade. I love my little Fuji X100S. I have probably said that at least five dozen times. If I didn't it would be in the trash or at least on eBay…….
See on photo.rwboyer.com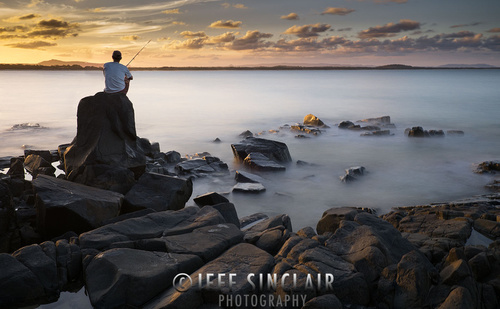 In my post on Emotional Portraits I mentioned that I used a Fujifilm X-Pro1 camera to take the photos at a family gathering. In this post I go further by explaining why I like this camera and why it also drives me crazy. This is a "gear" rather than technique review so skip if you are more interested in the ends rather than the means. The choice of camera for the family event was dictated by considerations for the people (i wanted a discrete camera with a fast lens) and considerations for the output ( I wanted good skin tones and low noise images). The XPro could delivers on both these points. If I had added another technical consideration – fast focusing in low light – it would have been a different story. Let's discuss these points in some detail…..
Last year I went through a phase where I didn't really care for shooting digitally at all. I carried my 5D around with me but only ever really wanted to shoot with my film cameras because they brought me such joy to use. The feel and experience taken on when winding through a roll of film was unmistakably great and I failed to get the same kind of connection with my digital cameras. This left me somewhat disinterested in the results I got with my 5D at the time. I used it more as a means to reach an end rather than as a tool to capture my favorite work behind a camera. Earlier this year as you all know by now, I started up a project where I could share images every single day of my life. A digital journal of sorts that pushes me to keep shooting no matter how boring or dull my day may be visually. This brought my 5D out of hiding. While it has been as wonderful as it has ever been shooting with my trusted Canon digital, I started feeling that same drag again. My enthusiasm wained as the large camera body started to get in the way while navigating my busy summer months in live audio. My poor 35mm f/1.4L looks like it's been through a war after being bumped and dropped among so many surfaces as I drug it everywhere with me…..
See on fiftyfootshadows.net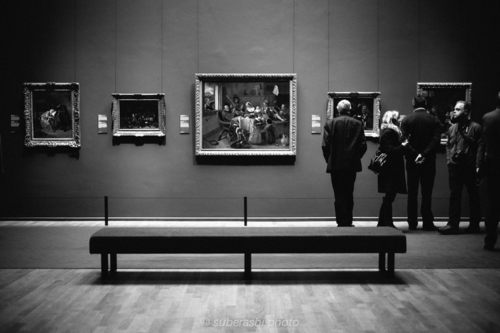 I made the move month or so ago too Fuji, as a Canon user everyone had told me "full frame is best", "DSLR's are real cameras". But I needed a camera that didn't weigh as much as me, didn't make me look like a photo bore and was discreet and powerful enough to work hard. I'm not into the fine nitty gritty of camera tech bluster or how the EXIF compares between formats see to me that just gets in the way of taking photos. Of course those things are important but not my over riding worry. Having a light discreet good low light body was the aim. After reading various thoughts positive and negative I had a play and was sold. The X Pro is a creative tool, I ended up feeling my 5d was becoming a work tool, and to be fair was getting a bit weary of being "that guy" with the big camera round his neck…..
See on www.suberashi.co.uk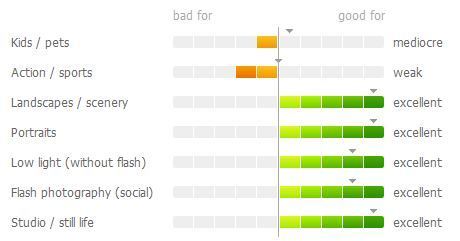 After having used X-E1 for around a year or so, sudden rise of X-E2 caught many already X-E1 users with great surprise and dilemma. The dilemma for the loyal Fuji users was whether to immediately upgrade our own X-E1s to the newer one or not. But as there really such huge improvements that I couldn't resist the temptation any more and got one. I must say that this camera s truly a marvel and it is worth every penny. For here I want to send a message to Fuji administrators. On your web site there must be a special section where the users can pass on their user experiences, suggestions of improvements…etc. Unfortunately on none of the Fuji's official web sites there is a special section which is labeled and/or seeming dedicated for customer feed back. In fact I have written several emails to different email addresses that I saw on the official web site to ask about who or which email address would be the most appropriate one to sen dour suggestions. But NOBODY responded me so far. I applaud Fuji for every they did until today for us but I think this small tiny issue must be addressed as quickly possible to establish a more direct contact between customers and the Fuji……
See on www.dpreview.com
Fuji's X-Pro 1 offers a retro homage to another era―namely the era of the Leica rangefinder, with the overall dimensions, handling, form factor, and style of shooting as an M camera (though the Fuji is not a proper rangefinder) … but with a truly state-of-the art bit of engineering in the form of its X-Trans sensor (you can read my early thoughts about the camera in detail here). Much like Nikon's new retro-inspired Df, the XP1 has created a lot of polarization in the photographic community. Search around the web and you'll find some folks regaling their readers with tales of how magnificent the file output is (it certainly can be) and how they can live with the camera's well-reported quirks. Others lambaste it for its slow overall operational speed, and are less than convinced about the quality of the X-Trans files…..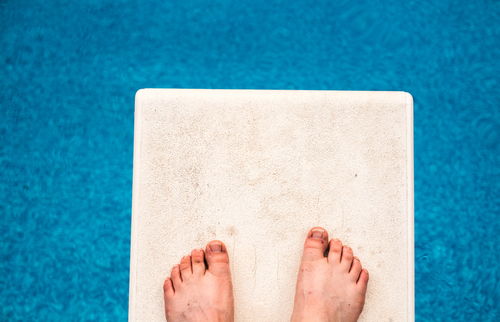 In 2012 Fuji was releasing a new camera something Retro, something interchangeable. They had released the Fuji X100 the previous year which took the photo industry and photographers by surprise and storm. Alas the Fuji X-Pro1 arrived and I got one I was one of the first people in my city to own one. I got the 35mm and the 18mm and I was excited about photography again. BOOM! I went shooting and I was amazed…. sort of, I had been so used to my Nikons image quality I was trying to compare them to the Fuji and I was well disappointed, Lightroom couldn't manage the files properly due to Fuji's brand new X-Trans sensor. So I was disappointed so fast and upset I gave up on the camera not even a year into owning it. The Fuji is now owned by a very nice freelance photographer, but I forget her name. There I was back in my comfort zone with my Nikons all snug as a bug and shooting happily, but I was missing something. When I had the Fuji X-Pro1 I got into street Photography and I loved it, although I wasn't terribly pleased with result I loved going downtown and walking the street and interacting with complete strangers and the Fuji gave me that freedom that my Nikons didn't. The fact that their big and and scream professional was actually a downside for wanting to be invisible to strangers. So I through 2011 and the better half of 2012 with my Nikons, I also took a trip to Rome with my family, a family friend was getting married and I offered to photograph the wedding. Wow I was in Rome it was amazing and it also gave me the travel bug, but thats also another story……
See more pictures on www.aboonephoto.com
Almost 2014 and Fujifilm is ready for Prime Time!!! The new XTrans II image sensor has dramatically increased AF performance and now the cameras are just "quirky" and not a basic pain in the arse anymore. SO here are some of my thoughts on embracing what I believe is going to be a new paradigm in photography. The X-system is on the fast track to create the "digital Leica" not even Leica is making! (I said XPRO 2 review just to freak out the people who get freaked out by that sort of thing… LOL!) ….
See on www.youtube.com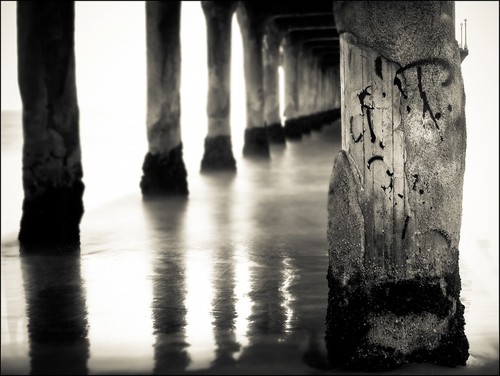 I've considered selling Xpro-1 camera so many times.. Originally selling my Leica M8 to get the Fujifilm camera and being so happy with it now for over a year and a half! Sure I miss the Leica quality, magic and the glass – not really. This camera has everything going for it including the magic of high ISO, light weight, fantastic glass and all the updates that Fuji has made available making the camera a fine tuned machine. This camera has near perfect jpeg conversion from RAW built in! At the time I only had the Fujifilm 35mm f/1.4 and to this day it is my favorite lens combo! I've only recently purchased the Fujifilm XF 18mm f/2 …..
See more pictures on sergeys.us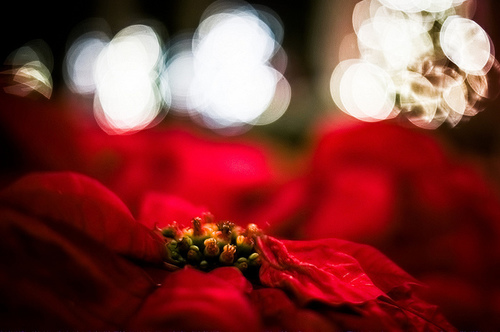 Another day, another camera system… Remember: all my reviews are user experience based. I don't shoot test charts or do measurements. I take photos and make prints. My goal is to have my work hanging in peoples homes and businesses – not to be a "professional" reviewer or photographer. In this blog post I'm going to stop short of a full review of a specific camera or lens – I am instead reviewing the system itself and explaining why I think it's worth a look and why I shoot it. What Happened to Micro Four Thirds, John? Nothing happened to it – I just don't shoot it any more. It's still out there, it's still excellent and it's still a great choice. It gets better all the time and it's still, in my opinion, the best choice for "hybrid photography" combining motion and stills. I've made another choice and I'll explain why as I go through this review. First, lets talk a little about Fujifilm's new "X" cameras in case you don't know much about them. Skim down if you don't need my take on Fujifilm…..
See on blog.entropicremnants.com