thoughts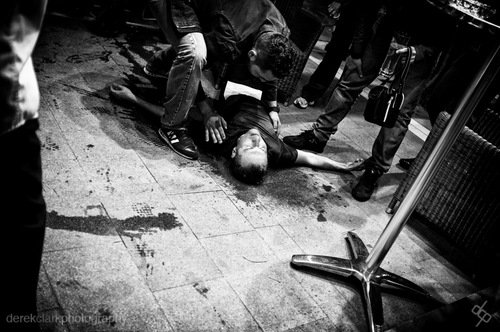 The release of firmware 2.0 for the X100 was a very welcome present from Fuji that a lot of people thought wouldn't happen. They've replaced the X100 for the X100s, so why would they update an older model and give it a bit of what entices people to upgrade. Because they're Fuji, that's why. So on the morning v2.0 was released, I got ready for the upgrade by playing around with the focus so that I could compare the difference after upgrading. I got my Fuji branded 4gb card that I keep just for firmware updates and reformatted it in the camera. I put an original Fuji battery, fresh from a full overnight charge, into the camera. I then put the downloaded file on the SD card (checking that the file size matched the download page) and placed it into the camera. After the ritual was complete and I started the update. I placed the camera on the desk to avoid pressing anything and watched the progress bar on the LCD move from right to left. But just after about quarter of the way through, the LCD went dark. It had never done this before, but I left it for a few minutes incase it was a new way updates worked. Nothing, Nada, Wala. I picked my X100 up and lightly half pressed the shutter button, expecting to see the camera coming out of sleep mode. The write lamp on the back blinked red and I knew something was wrong. I turned it off and then back on, but the same thing, nothing but the blink of a light on half pressing the shutter. My X100 was dead. This was an ex-X100…..
I'm a huge fan of mirrorless camera systems as you can probably tell from my blogging. I would even stick my neck out and say that they have nearly eclipsed the DSLR in nearly every sense. If I had the money in the bank, I am at a stage now where there is enough high quality choice available to say that I would 100% buy mirrorless over a DSLR. So you have cash and want to jump in to the world of mirrorless interchangeable lens cameras. But where do you start? There is almost too much high quality choice now from multiple manufacturers that cater for every need. It's enough to drive you mad with indecision! Over the next couple of weeks I'm going to do a series of blog articles that do the dirty work for you. I will go through each companies notable offerings to the mirrorless arena, including my views on whether to invest in their gear and why you would. I'm going to start with a company who's mirrorless cameras have caused a real stir with amateurs and pros alike. Let's start by digging in to the Fuji X-Series Systems.
Why Choose The Fuji X-Series? …..
See on ashmolephotography.com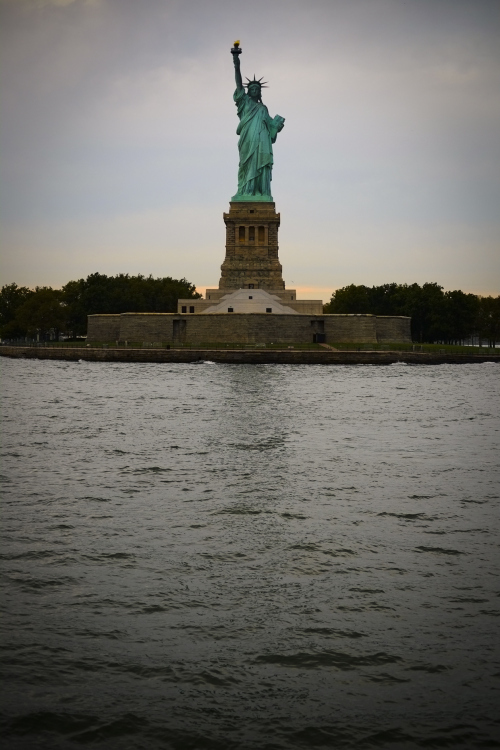 It's Fujifilm X series prediction time. I have my photo tarot cards out and here is what they say. One word first, yes I have industry connections and I respect any NDA and or personal confidential info that comes my way. However this info is just my personal prediction and is not based on any confidential intell I'm privy to. I came down to these conclusions with Moose Peterson and Gabe Biderman in conversations this week. With Photo Plus East just around the corner, we're going to see lots of announcements in the upcoming days of October. I'm only interested in what Fujifilm has up thier sleeves, since I believe they are the currently the most interesting and principal driver of new and cool photo gear. Yup, I just said that. Sorry Big C (the good kind) and the camera company who used to "take the worlds greatest pictures". It's all about the Fujifilm X system. Here we go… We won't see a XPro 2. I don't think ever. But we will see a XE2. I think that the hybrid finder on the Xpro1 is going to be the last Mirrorless camera made that has it. It's what set the Xpro1 apart from pretty much the whole rest of the Mirrorless world but it's going to be a feature of photo goodness past.  Here is a question to all the current users, do you still use the OVF as much as the days when you first had the Xpro? Or do you find yourself using the EVF more? Lets face it, the EVF is not accurate, I'd say it has about a 10% minus factor on what you see as to what you get. Also, two words, Focus Peaking. Yea, I'm using the OVF less these days. And it hurt to just say that. Seems like analog is just slipping further and further away from me. Next I'll just be like Neo in the Matrix……
See on suspectphotography.com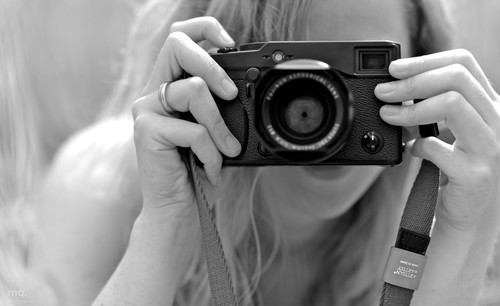 Okay, ein Blick zu den Blogger und Fotografenkollegen zeigt: Die Fuji X-Pro 1 kann ALLES, und wenn man mal ein Bild mit dem Ding gemacht hat, schmeisst man sofort seine zigtausend Euro teuren DSLRs weg, auch die ganzen tollen 1.4er Linsen braucht kein Mensch mehr, das geht jetzt alles mit den doch recht wenigen verfügbaren (hochwertigen) Objektiven – und das sogar alles noch viel besser, schneller und schicker… Also hab ich mir so ein Ding bestellt – und zwar im Kit mit dem 1.4/35 – und das auch noch zu einem vergleichsweise günstigen Preis (wenn man davon bei 1.400,- für eine Systemkamera überhaupt reden möchte). Mein Ansinnen für die Kamera war allerdings niemals, meine geliebte D4 oder D800 abzulösen, sondern ich wollte eine vergleichsweise kleine Kamera haben, die aber trotzdem tolle Bilder macht, wenn man mal mit Family und Co unterwegs ist, oder eben aus anderen Gründen keine 25kg Ausrüstung mit sich herumschleppen möchte…….
See on markkujath.com
In the final analysis: the 35mm will give you sharper pictures and a wider aperture, but is larger and slower to focus; whereas the 18-55mm is sharper in the centre, but is larger and has a narrower maximum aperture at 27mm. However, I think there is a good place for this lens, even if you don't plan to use it all the time. It's sharp enough, small enough and fast enough to AF that I plan to have it with me when I'm carrying my X-Pro1. The only real downside for me is the price, which was £379 at launch. I don't feel cheated but I think £300-350 would be fairer, given the limitations of the lens. Other than that, I'm very happy with the 27mm…..
See on sgoldswoblog.com
Amazing isn't a word I use often, nor is it a word I'd usually apply to a camera. As I've mentioned and as you might have gathered, I like testing things. Cameras usually. I'm pretty fussy and I like things to work without fuss. The X100s is my second favourite camera ever, my first is the Ricoh GR. Because there are other cameras out there, I feel inclined to try them. The Fuji X-Pro 1 is  a bit old now but it looks and feels older, like a 'proper' camera. Lenses like the XF35mm are fantastic, the bokeh is great and it feels fun to use – really feels like you're taking a picture. Like the Audi ad, or Volkswagen where they shut the door and the clunk is just right – that's Fuji. They've got it, and I really wanted to be amazed by the X-pro 1 like I nearly was by the X100s. The Ricoh GR is just a little black camera, same as all little black cameras. It's a little black camera I'm trying hard to beat, and I don't like being losing. It's half the price of the X-Pro 1 with XF 35mm lens. It doesn't require a bag or a filter or a strap. It doesn't have a viewfinder (which isn't a plus point). The camera is 28mm with a 35mm crop option. At 35mm the print dimension is about one inch less than the original X100. The pictures it takes are better than the X-Pro 1 + 35mm. Obviously at f1.4 on the 35mm you get a really great bokeh; the Ricoh can't do that, but like for like, or there a bouts, on every other shot the Ricoh out performs the Fuji, which to my mind is amazing…..
See on streetca.wordpress.com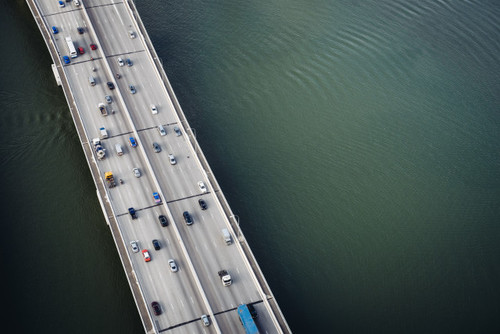 I love reading camera reviews, in particular I love reading reviews that capture the experience and emotion that the reviewer feels when using the camera, something that began when I started reading Steve Huff's reviews several years ago. I actually disagree with those who say "The camera doesn't matter, a good photographer can take great images with an iPhone, etc.". Rather I think that a good camera is one that gives you an operational and mechanical quality that you enjoy, that enhances your emotional attachment to the art of photography and gives you great personal pleasure from seeing the images that it produces. A good camera can do this. I love my iPhone, but its photos do nothing for me. I love my X-Pro1 too, and just looking at the photos that it produces fills me with enthusiasm. The camera does matter, because if I removed the emotions that it instills in me, I suddenly am no longer interested in making pictures.
With the release of Firmware v3.0, I started to reflect on my experience with the camera and how my technique and thought patterns have changed in photography over the past year whilst looking back on some of my favourite pictures from the camera. This is not a review in the traditional sense, but a summary of my thoughts on how the evolution of technology and trends in design can influence an individual's growth as an artist. I will not focus on technical aspects of the camera. As it was released more than a year ago, there is already plenty of information already available on the internet…..
See more pictures on binaryframe.wordpress.com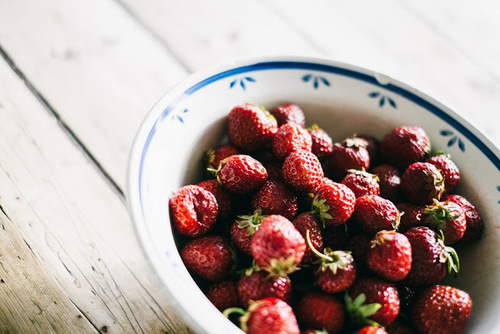 Hi Thomas,

I'm writing to you, because your x-pro1 stories and review collection helped me a lot, so first of all THANKS!

And how did you help me?

Well, I ditched my Canon dslr, and not just any dslr. My 1DS Mark III and all the L lenses. So now have a x-pro1, a 35mm 1.4, 18mm 2.0 and soon to buy another x-pro1 camera. Looking at your website helped me making this decision, and I love my new camera! I even wrote a short blogpost/ story about it, and why I made this decision.  Take a look if youfeel like. It will let you know what a huge step this was for me. I have posted a lot of pictures taken with the x-pro1 on my latest vacation, and will soon write a post about using x-pro1 at weddings. (and post pictures from the weddings)

The post is here: http://louwit.blogspot.dk/
Link to my portfolio here: http://witzansky.com

Again thank you so much for a great site!

Cheers,
Louis Witzansky
Thx Louis for your appreciation :-)
See more pictures on louwit.blogspot.dk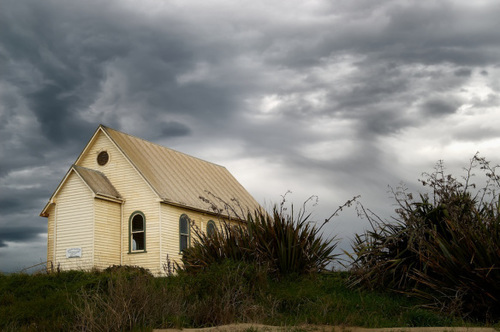 I see some people are lamenting what they see as the X-Trans sensor's lack of pixels and / or non full frame-ness ("I'm not getting one till they're full frame – harumph!" etc.). Not quite the same thing, but with DP Review's very recent X100s review, there's all that "These files suck" stuff going on in the comments too.* Hmm…
There's no denying it. In terms of actual photographic activity, as in, producing something you can hold in your hands or hang on a wall, pixel count is the single most important thing in digital photography.** Without enough pixels, you simply can't make a good print. End of story. How many pixels are enough? Well, it depends on how large you want to print, expected viewing distances, etc. The question here is, for typical uses, do the X-Trans sensors have large enough pixel counts? ….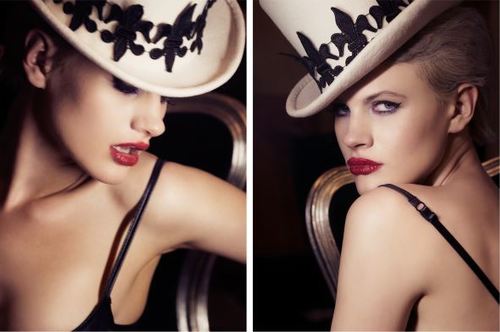 Most people who know me will know how much affinity I have for Fuji Film. Before I loved the X-Pro, I applauded the D800, was inseparable from the Nikon D3x, and was charmed with the Pentax 645. Previous camera champions were the 5D mark 2 or maybe the D700. I love and still use my Nikon D90. (Not so much these day though I have to admit) It is quite apparent that I might be a total geek when it comes to cameras. Not quite the pixel peeping type of geek that goes on forums to debate the sharpness of sensor V's sensor though, for me it is something a little different that makes a camera …. good….   It is not the colour rendition, it is not how fast it auto focuses, or how high the ISO goes. In-fact, I more than likely could not tell you what the mega-pixel count of the X-pro is off the top of my head. It is just not a statistic that is important to me. I could however explain how the sensor of the X-pro is different to a Bayer Sensor, or how that differs over a Foveon Sigma Sensor. I could wax lyrical on why I still love CCD sensors like the one found in the Pentax 645. But to be honest, this is all not related to why I like a camera or not. I could not tell you the frame rate of all of the cameras I have mentioned and I could not tell you which is 'best'. I could not tell you the file sizes or recite the detail spec of the camera like a Star Trek geek could give you chapter and verse of each episode. My love stems from how the camera feels, how it balances, how it empowers me, how it challenges me and ultimately how it helps me do what I want to do. I want a camera that does just what I want and nothing more. I don't NEED Art Filters, or auto-face detection, anti-blink, perfect shot tech messing about with MY photograph. If I was to make a camera I would not even have the option to shoot to JPEG… It would be DNG and that would be the end of that. I would have 3 dials. Shutter Speed, Aperture, ISO and a slot for a battery and a shutter button. What more do you really need ?? Everything else it to make you feel better and something to play with while your not concentrating on your photograph. Before people comment, I have a clear idea that this would not suit everyone. I hear that Nikon are making a system of finger print recognition for the cameras? And no doubt people will find a marketing reason to say why they applaud it. Not for me though….
See on www.davepiper.org.uk