thoughts
Over the past year, I've been making an effort (that has been long intended) to improve my general knowledge of the history of photography. I've been researching some of the greats from the last century – Robert Frank, Elliott Erwitt, Henri Cartier Bresson, Garry Winogrand to name a few. One interesting fact I learned early on was that there was a lot of dodging and burning going on back in the days of film…it's not just a Photoshop thing. Last night while turning the pages of my heavy Henri Cartier Bresson book, I came upon one of his most famous images – Muslim women on the slopes of Hari Parbal Hill in Srinagar, Kashmir, India. I've always thought this image looked a bit "photoshopped." CLICK HERE TO SEE THE PHOTO. Out of curiosity I did a google image search with the keywords: "Henri Cartier Bresson photo dodged" and viola, the first image that appeared was of the muslim women in Srinagar……
A year ago I purchased the X-Pro 1 just as the Japanese market dumped it to half price. Its  first outing was a snowshoeing trek in a very wet February. It has clung to me in the Rockies, on boats, in the largest city in the world, and for walks with my wife. It is always in my photophile bag. It has never been attached to an XF prime lens. Instead, it rolls with M and LTM lenses, like the amazing Canon 35/2 LTM, the Nikkor 10,5/2,5 LTM, and the above Leica lens. Though it is the same size as an SLR camera, the lenses are smaller, and thanks to helicoid adapters, close focus rivals SLR distances. I both love and hate this camera. It is slow, it is made less well than every single film camera I have, and its EVF is atrociously slow and prone to stutter. But everyday I spend with the Sony a7r, I realise much more how special the X-Pro 1 is. I will be posting a year-on review in a couple of months. Today, I just wanted to land a short tribute to what has become the object of both my deepest love and bitterest hate…..
See on ohm-image.net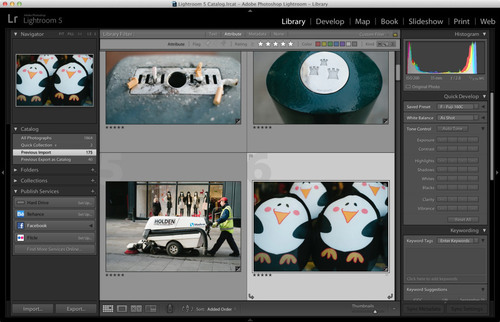 Despite the fact that I'm probably best known for my Aperture work, I actually use Lightroom a lot. In fact, It's pretty much my main tool now that Aperture has only seen minor revisions for nearly three years. I really like Lightroom but there are lots of little areas where eI think it could do with some improvement. I've been keeping a list of things I'd like to see as an ongoing note in Evernote, and it's getting quite large, so I thought I'd share my thoughts. Just so there's no misunderstanding, I'm not criticising the software. I'm also not really talking about big features, or major changes, but just some little things that I think would help with the workflow significantly. Well, in my opinion anyway. I'm sure everyone has their own views as to what improvements Lightroom should have, and I'm sure there could be lots of heated discussions, but for now here's my thoughts…..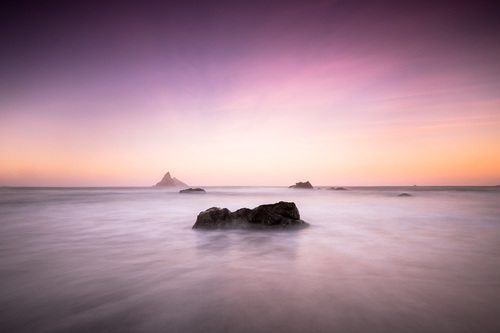 It's now coming up to 1 month since my Fuji X-E2 arrived and I've had a very productive few weeks with it. So I thought it was time to share some photos and first thoughts. I'm a long time Fuji X-E1 user (long time mirrorless terms – which means approx six months), and love that camera. Like most people who now have adopted the Fuji X system, I loved the X-E1's image quality, colors, lens options and so on… However, despite the vastly improved firmware updates, I wished that the camera's AF was better, as well as a number of other things. The X-E1 was great, but not perfect…..
See more pictures on lawrenceripsher.com
It's been two years since I fell down the Fuji rabbit hole. It's been a wonderful (and public) experience, and I probably get asked more questions about Fuji than anything else. So today we're taking a small side trip from lighting and heading into mirrorless. Apologies to the uninterested. I'l be back soon. But for those considering a foray into Fuji, I hope you'll find this helpful. Long story short, they have changed nearly everything about my photography. I travel much lighter, am more likely to have a camera on me and end up shooting lots more photos as a result. I just edited out my 2013 faves, and was not surprised to find that 18 out of 22 of them were shot with an X-Series camera. I have no hesitation taking them on paying jobs, and have never been disappointed by them in that respect. My Nikons have fallen to a state of only occasional use. Like my friend Zack Arias, I am far more likely to bounce between the Fujis and the Phase. (With the former getting far more use than the latter.) One of my favorite things about them (other than the leaf shutter on the 100's) is the consistency of the chip across the platform of different cameras. What chip a Fuji sports is a function of when it was made, not how much it costs……
See on strobist.blogspot.de
…. anyway long story short I put the question out across social media the other day asking what camera folks would suggest as a take anywhere alternative and lots of great responses came in and as a result I'm now looking at the Fuji XE2. I've put the order in so it should be with me in a day or 2 and I'm really looking forward to taking it anywhere and everywhere. As for replacing my Canon, I certainly don't intend that to happen but hey never say never right? If it performs well, produces great quality, sharp images that suit what I want then who knows. Anyway I'll keep you posted with how I get on with it and also how it gets on shooting in the studio and on location in future posts. I'm kind of excited to see how it goes. So what about you? Do you have a Fuji XE2 or anything similar? Do you use it as a second or leisure only camera? I'd be really interested too, to hear if there any of you folks that tend to find your DSLR is taking a back seat as you're using your Fuji or whatever else you have more often so feel free to email me at glyn@glyndewis.com or drop a comment below……
See on glyndewis.com

So there I was, making the leap to mirrorless after years of lugging various Canons everywhere.
It was a surreal moment when I first held the box containing my new Fuji X-E1. Obviously, I knew the camera would be vastly smaller than my beloved Canon 5D Mark II, but I was still taken aback by the sheer tininess of the thing. And the weight — wow. Things were going to be different. The second indication that I was living in a different world was, upon connecting my Fujinon 35mm f/1.4 lens to the X-E1, I was prompted by the camera to download and install new lens firmware. Not the sort of thing I'm used to, but I'm not complaining. One of the reasons I took the plunge was the chorus of "Fuji is leading the way in post-purchase support" I'd heard over and over. For example: recently — literally years after releasing the X100 — Fuji posted new firmware for the camera that makes major improvements, even though the X100 is long-replaced by the X100s (which may itself be supplanted next year, if the "X200" rumors are correct)……
See on www.visualdepartures.com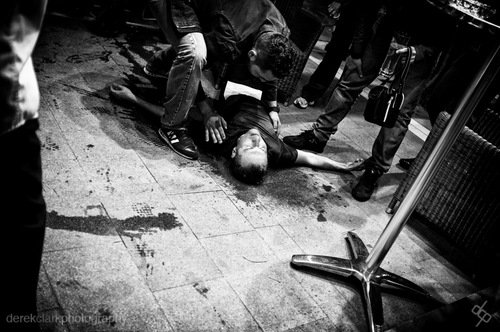 The release of firmware 2.0 for the X100 was a very welcome present from Fuji that a lot of people thought wouldn't happen. They've replaced the X100 for the X100s, so why would they update an older model and give it a bit of what entices people to upgrade. Because they're Fuji, that's why. So on the morning v2.0 was released, I got ready for the upgrade by playing around with the focus so that I could compare the difference after upgrading. I got my Fuji branded 4gb card that I keep just for firmware updates and reformatted it in the camera. I put an original Fuji battery, fresh from a full overnight charge, into the camera. I then put the downloaded file on the SD card (checking that the file size matched the download page) and placed it into the camera. After the ritual was complete and I started the update. I placed the camera on the desk to avoid pressing anything and watched the progress bar on the LCD move from right to left. But just after about quarter of the way through, the LCD went dark. It had never done this before, but I left it for a few minutes incase it was a new way updates worked. Nothing, Nada, Wala. I picked my X100 up and lightly half pressed the shutter button, expecting to see the camera coming out of sleep mode. The write lamp on the back blinked red and I knew something was wrong. I turned it off and then back on, but the same thing, nothing but the blink of a light on half pressing the shutter. My X100 was dead. This was an ex-X100…..
I'm a huge fan of mirrorless camera systems as you can probably tell from my blogging. I would even stick my neck out and say that they have nearly eclipsed the DSLR in nearly every sense. If I had the money in the bank, I am at a stage now where there is enough high quality choice available to say that I would 100% buy mirrorless over a DSLR. So you have cash and want to jump in to the world of mirrorless interchangeable lens cameras. But where do you start? There is almost too much high quality choice now from multiple manufacturers that cater for every need. It's enough to drive you mad with indecision! Over the next couple of weeks I'm going to do a series of blog articles that do the dirty work for you. I will go through each companies notable offerings to the mirrorless arena, including my views on whether to invest in their gear and why you would. I'm going to start with a company who's mirrorless cameras have caused a real stir with amateurs and pros alike. Let's start by digging in to the Fuji X-Series Systems.
Why Choose The Fuji X-Series? …..
See on ashmolephotography.com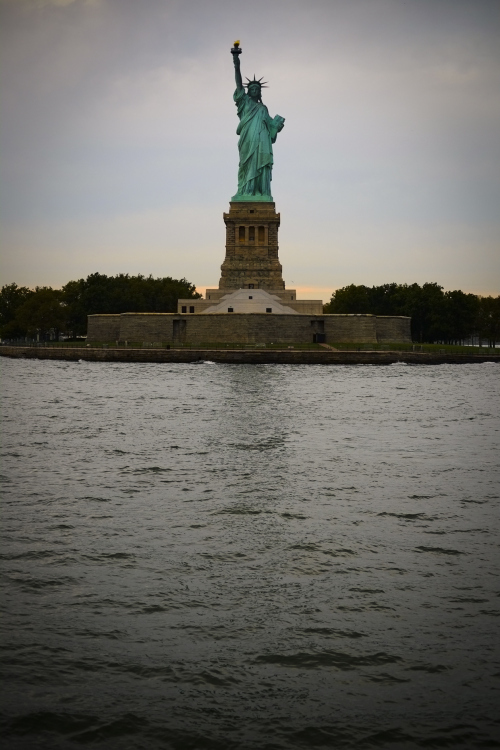 It's Fujifilm X series prediction time. I have my photo tarot cards out and here is what they say. One word first, yes I have industry connections and I respect any NDA and or personal confidential info that comes my way. However this info is just my personal prediction and is not based on any confidential intell I'm privy to. I came down to these conclusions with Moose Peterson and Gabe Biderman in conversations this week. With Photo Plus East just around the corner, we're going to see lots of announcements in the upcoming days of October. I'm only interested in what Fujifilm has up thier sleeves, since I believe they are the currently the most interesting and principal driver of new and cool photo gear. Yup, I just said that. Sorry Big C (the good kind) and the camera company who used to "take the worlds greatest pictures". It's all about the Fujifilm X system. Here we go… We won't see a XPro 2. I don't think ever. But we will see a XE2. I think that the hybrid finder on the Xpro1 is going to be the last Mirrorless camera made that has it. It's what set the Xpro1 apart from pretty much the whole rest of the Mirrorless world but it's going to be a feature of photo goodness past.  Here is a question to all the current users, do you still use the OVF as much as the days when you first had the Xpro? Or do you find yourself using the EVF more? Lets face it, the EVF is not accurate, I'd say it has about a 10% minus factor on what you see as to what you get. Also, two words, Focus Peaking. Yea, I'm using the OVF less these days. And it hurt to just say that. Seems like analog is just slipping further and further away from me. Next I'll just be like Neo in the Matrix……
See on suspectphotography.com