thoughts
See on Scoop.it – Fuji X-Pro1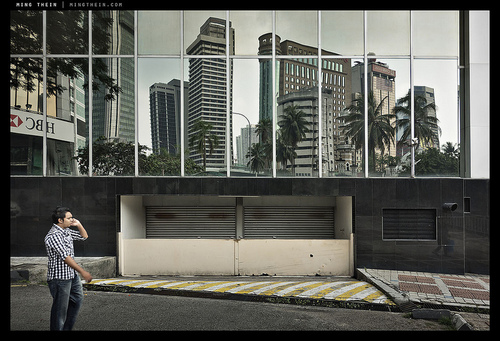 Sometimes, I think I'm a bit of a masochist. I actually like to shoot difficult subjects, and increasingly of late I'm also starting to write a lot about difficult topics. Today's article seems like a very simple question to answer: what is street photography? The more I try to nail it down – and I spent a considerable amount of time on this before the Finding Light workshop – so I would know what to cover, and more importantly, what my students would expect me to cover. The first point of confusion comes when you try to decide what is 'street' and what isn't: what about public spaces? What about museums, galleries, fora etc? Stairs? Restaurants? Hawker centers? Public transport, like the Underground? And here's another question: does street photography always have to have human subjects in the frame? And when does street photography turn into travel reportage? You can see how this becomes confusing. I've decided that in general, the genre is loosely defined around several broad guidelines (at least for me; your mileage may vary). Let's take a closer look at these.

Street photography is unplanned.
If you're controlling any of the elements in the scene, then it starts to become a conceptual or even outdoor studio shoot – posed models in public definitely do not count as street photography: the photographer knew (or should have known) exactly what poses, look and lighting he wanted before beginning the shoot. (You certainly wouldn't hire a model and get shooting permission if you had no intention to shoot there, would you?) There is also a reactive element to it – spontaneity and the ability to anticipate are both critical tools for the street photographer. You really never know what you're going to get on any given day, and that's what draws photographers to the genre: a never-ending source of material…

See on blog.mingthein.com
See on Scoop.it – Fuji X-Pro1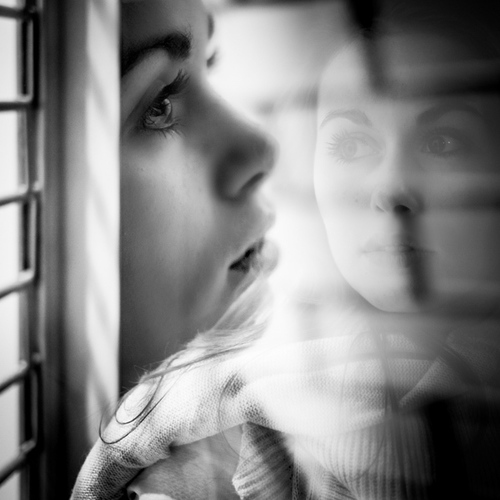 My style, my clients and my way of working have changed a lot since I started out as a professional photographer about eight years ago … and so has technology. Therefor I started a major gear bag audit a couple of months ago. I thought I'd share my thought process with you in a couple of blog posts. Check the posts about my current main camera: the FujiFilm X-Pro1 and my first impressions of the X-E1. At the moment I'm also testing a Nikon D600 (more about that soon) and I wanted to test that camera together with my buddy Stijn during an improvisation night time shoot in the empty streets of Aalst. Although the D600 is a really nice camera, I just feel more creative with the X-Pro1 or X-E1. So after a bit of testing the D600 went in to my backpack and I switched to the X-E1. A big thanks to Nele and Steffi for reacting to our Facebook message requesting models and coming out to pose for us on this cold night. I ended up shooting a mix of some portraits, behind-the-scenes shots and other snaps. I'll let the pictures speak for themselves and just add some comments and settings here and there…..

See on bertstephani.com
See on Scoop.it – Fuji X-Pro1

My style, my clients and my way of working have changed a lot since I started out as a professional photographer about eight years ago … and so has technology. Therefor I started a major gear bag audit a couple of months ago. You can't believe how much time, research, testing and thought, I've put into this so far and I still have some decisions to make. But I'm almost there. Since so many people have been sending me questions about gear choices, I thought I'd share my thought process with you in a couple of blog posts. Writing all these things down, might even help me make my final decisions. Let's start with what has become my main camera over the last six months: the Fujifilm X-Pro1. I dropped some random pictures shot with the X-Pro1 in this post. A lot has been said about this camera since it came out: some very positive stuff as well as some serious rants. So there are very polarised opinions and I can definitely related to both points of view. It took me three full weeks of testing, a lot of frustration and a major firmware update (v2.0 changed a lot) before completely adopting the Fuji X-system.
There are still some things that don't speak in favor of the Fuji.
Here are my biggest issues:
Autofocus has come to an acceptable level for most uses but it's still not as good as the latest m4/3 cameras.
It's not the cheapest camera in it's class
The range of lenses and accessories is still limited compared to systems that have been on the market for a longer time.
I'd rather have a faster flash sync speed than 1/160
The electronic viewfinder could be better
There's room for improvement in the way Lightroom handles the Fuji RAW-files….
See on bertstephani.com
See on Scoop.it – Fuji X-Pro1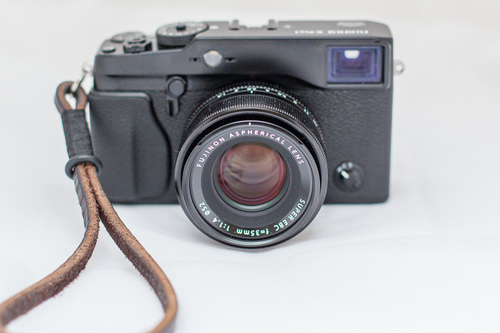 …. Ich liebe die (digitale) Fotografie nach wie vor! Vielleicht ist das auch einer der Gründe, warum ich heute mit der Fujifilm x-pro1 fotografiere. Diese Kamera bringt all diese Eigenschaften mit, welche mich damals so an der Kameratechnik begeistert hatten – na gut vom Filmaufziehen jetzt mal abgesehen. Ich habe seit dem ich die Fujifilm x100, heute musste sie für die x-pro 1 weichen, besitze ein ganz neues altes fotografisches Gefühl zurück erlangt bzw. neu dazu gewonnen. Endlich wieder die Blende, die Zeit, die Belichtungskorrektur da einstellen wo ich es schon als 12 jähriger gemacht habe und mich nicht durch Menüs quälen muss um solche Dinge ein zu stellen. Endlich wieder eine Kamera analog bedienen zu können. Das klingt erst einmal banal, aber es ist so befreiend wieder analog Einstellungen vor nehmen zu können.
Es ist für mich tatsächlich so, dass ich mit der x100 bzw. x-pro 1 das entschleunigte Fotografieren im digitalen Zeitalter zurück holen konnte. Und das finde ich grandios! Ich nutze das positive aus beiden Welten. Ich habe analoges Feeling und einen enormen Spass meine Kamera in die Hand zu nehmen und kann dennoch die Vorzüge meines digitalen Fotolabors genießen.
Aber ich glaube das entschiedenste Argument für mich bei der x-pro 1 zu zugreifen, war ihre Grösse, das Gewicht und natürlich ihre herausragende Bildqualität. Seit ich die x-pro 1 habe kann ich es an einer Hand abzählen wie oft ich das Haus ohne Kamera verlassen habe. Was habe ich von einer tollen Kamera die zu Hause im Schrank liegt, weil sie mir zu schwer ist mit mir rum zu schleppen? …
Google Translater (ENG):
http://translate.google.com/translate?sl=auto&tl=en&js=n&prev=_t&hl=de&ie=UTF-8&layout=2&eotf=1&u=http%3A%2F%2Fwww.qimago.de%2F30-jahre-fotografie-in-moglichst-wenigen-worten%2F&act=url

See on www.qimago.de
See on Scoop.it – Fuji X-Pro1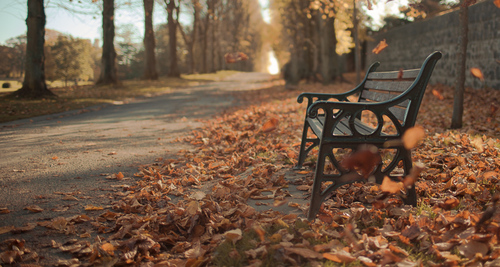 Poll : What is the perfect focal length?
Autumn is one of those few times of the year when I deliberately try and shoot into the sun. A a break from Long Exposure Photography I was playing with the X-Pro1 (35mm lens) and the Canon 5D (35mm lens), the Canon tends to be my video camera and the X-Pro1 for stills. Although both lenses were 35mm the X-Pro1 has a cropped sensor so the setup works more like a 50mm lens than a 35mm which is great. Over the past year I have really got to know the X-Pro1 I can control it more and I feel I get a better sense of what I have shot compared to my 5D. With the Canon I have to imagine the shot, the bokeh the detail whereas with the X-Pro1 I feel I can trust the EVF. I am constantly asked why I still use the Canon when I have the X-Pro1 but frankly there isn't a camera around (in the same price bracket) that can beat the Canon 5D MKII or III for video quality and control. Even the onboard sound recording is quite remarkable. It is bulky, it is heavy but when it comes to video it is a price worth paying….

See on www.flixelpix.com
See on Scoop.it – Fuji X-Pro1

I don't like to call it a 'review' as such as I am not a gear expert, but rather a rambling on my thoughts on the camera to date. You won't find technical mumbo jumbo here either, as I am not a tech head, just a photographer that likes his toys… this page is a work in progress, and I will update it with information as I learn more about the camera… so far, It has been in my hot little hands everyday since I received it and I have shot a couple of hundred frames. I knew I wanted to check out a mirrorless camera and I was originally thinking of buying an Xpro1, I was after something smaller than my D800 that I could carry everywhere, I was undecided and was thinking the Xpro1 was too big and maybe I would go with the Sony NEX7, and then the announcement was made at Photokina that the X-E1 was on it's way. It would be hard to even consider the Xpro1 once I learnt the specs of the X-E1 were practically the same… if not slightly better (depending on what you're after) but for me, a 30% smaller body, the exact same sensor and an external mic input was all I needed to sway me across to the X-E1 not to mention that the pricing brings it in line with the Sony NEX7, so it is a stack cheaper than the Xpro1 too! I have read a lot of people are upset that they may have just bought the Xpro1 and then Fuji come out and announce the X-E1… I wouldn't be upset… the Xpro1 was right for you when you bought it otherwise you would probably have got yourself a Sony NEX7… If you didn't have a DSLR then the Xpro1 may be your 'big' camera and you can get an X-E1 as your backup… it takes the same lenses after all! (see, I just gave you a reason to own both… feel better now?) ….

See on onthreelegs.com
See on Scoop.it – Fuji X-Pro1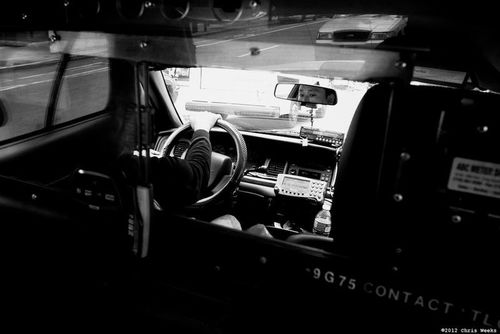 Let's see … I know I'm many months late with my impressions of the Fuji X-Pro 1. I'm sure there were "reviews" before the camera was even released. Even if there weren't I'm sure there were thoughts – probably numbering in the thousands – on forum sites. Quite honestly, I didn't read any of them. Then again, I never really do. How is the experience of a retired engineer or a forum-whore-turned-blogger going to help me? They're not. I got the chance to play with the X100 when I was in Berlin last summer. Loved how quiet it was. I wasn't, however, so happy with its AF focusing ability. It hunted like the old Nikon AF stuff I shot back in the day with D-series lenses. It wasn't quite the same but it hunted. In daylight it seemed fine but I wanted more than fine. I compared – at the time – everything AF to the way my Canons performed. Now, since I'm shooting Nikon digital, I compare everything to that. And that's pretty spectacular. Interestingly I was having "issues" with my digital rangefinder, the venerable yet outdated M9. There was a time when the M9 was my ambient light body as an accoutrement to the Canons I was using. For some reason the SD cards would lock up. I'd get that annoying red "writing light" more than I cared to see it. Anyone that knows me knows it wasn't because I was reaching the end of the buffer either. It's one thing to happen when you're shooting for yourself but I also shot that camera system for clients, too. If it weren't for clients, I wouldn't be able to make as many personal photographs. Each is important yet when someone's paying you to shoot your equipment must work 100% of the time.
With the M9 that wasn't exactly the case. I'm not an M9 hater. I'm not a Leica hater. I just think they've done boneheaded marketing moves but I still like the company. I mean … I was one of the original beta-testers of the M9 when it was the P864. I know I've made almost as many frames with that camera system as anyone on the planet. That folder has in excess of 100,000 photos in it. Personal street, stuff I shot at the request of engineers on the original design … and work stuff. The M9's that went through my hands saw everything from street photos all over the world to Metalica to The Prince and Princess' visit to California last year. Speaking of which I was overjoyed that the M9 worked flawlessly on that assignment……
See on Scoop.it – Fuji X-Pro1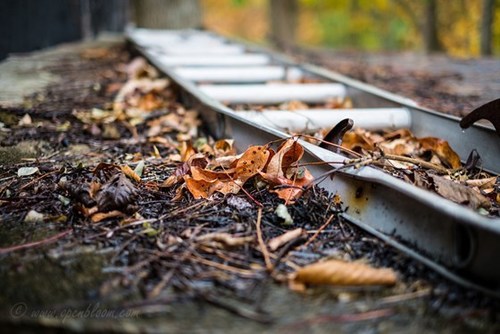 Here's a few samples from my new Fuji X-Pro1
These are more of less point and shoot snapshots. I'm still learning the camera (menus, buttons, how shallow the DOF is at various apertures, etc). Shot with the 35mm f/1.4. RAW, not JPG. I've heard about the less than perfect Adobe raw conversions for Fuji's x-trans sensor and for now, I think I'll keep using raw because adjusting white balance and so on is much easier. I will experiment with JPG though because of the wonderful Fuji film simulations like Velvia and others.
Jon Meiers Fine Art WebSite:
http://jon-meier.artistwebsites.com/

See on forums.dpreview.com
See on Scoop.it – Fuji X-Pro1

Yeah, I'm impatient. Against my own judgement I bought an import… the XE1+35mm kit. Got it from a company with great reviews and what seemed like a good reputation. Paid just under $1400 and it arrived in about 4 days. The company is in the U.S. and named Negri Electronics if you're interested… and they also offer their own warranty. I didn't get too much time with the camera since I had to work today, but I did get to go out for a short while and test her out.
In size, it's so close to the x100 the difference is only slight. The little grip and thumb grip make the camera feel great in the hand. On my x100 I have a thumbs-up, but I won't need that on the XE1… which is good because it would cover the magnify wheel anyway. Because I'm so familiar with the x100 now, setting up the camera and going through the menus felt very familiar. I can't compare it to the XPro1 since I never used one, but I'd assume it's similar. The EVF is the best I've used (admittedly, I only tried an NEX-7 once). Color, contrast and clarity are all excellent. Once thing that bugs me a little is when the camera awakes from sleep it takes a second for the EVF to adjust to the ambient lighting (seemed more noticeable than with the x100). I tested her out with three lenses today. Obviously, as I got the kit with the 35mm lens, I tried that out first. I had also bought the Fotodiox M-to-X adaptor, so I tried out the Voigtlander 21mm f/4 Skopar and the Voigtlander 50mm f/1.5 Nokton. I own a few M lenses, so I'll be testing other outs over the next week.
The 35mm f/1.4 will likely get a LOT of use. Funny enough, it didn't have the latest firmware on it, so I updated that first thing. I was anxious to try the CV 21mm Skopar, with it's 31.5mm effective focal length. I was going to buy the Fuji 18mm lens, but I have never been a fan of the 28mm full-frame equivalent, so I decided on the Skopar instead. So far, I'm glad I did. The is some loss of clarity towards the edges of the frame, but it isn't enough to bother me. Manual focusing is exceptionally easy. The 3x magnification makes it a breeze. This isn't a fast lens anyway, so even wide open it's going to be fairly easy to nail focus even without magnification. And I really like the combination of M-lenses on the XE1 body….
Overall, I am extremely pleased with the XE1 on day one! I really wanted to buy the XPro1 when it came out, but couldn't afford it then and had to hold off… and I'm glad I did. This fit my budget nicely and it literally the perfect size camera for me… and considering I never use the OVF on the x100, I'm not going to miss it.

See on forums.dpreview.com
See on Scoop.it – Fuji X-Pro1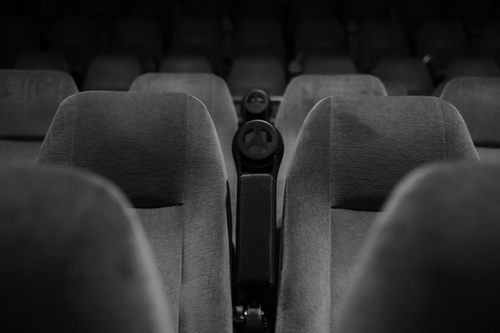 About a week ago I bought the Fuji X Pro1. So far I LOVE this camera. It has its quarks (that you will read about when I do my full review) but it has personality and elegance that I just love. Also the image quality is just ridiculous. All of these shots are JPEG right out of the camera, no editing at all. This is an extremely random group of images, but I think it represents a good sampling of the kind of pictures this camera takes. I will be posting a full review hopefully in about 2 weeks.

See on www.nathangilmer.com