thoughts
Amazing isn't a word I use often, nor is it a word I'd usually apply to a camera. As I've mentioned and as you might have gathered, I like testing things. Cameras usually. I'm pretty fussy and I like things to work without fuss. The X100s is my second favourite camera ever, my first is the Ricoh GR. Because there are other cameras out there, I feel inclined to try them. The Fuji X-Pro 1 is  a bit old now but it looks and feels older, like a 'proper' camera. Lenses like the XF35mm are fantastic, the bokeh is great and it feels fun to use – really feels like you're taking a picture. Like the Audi ad, or Volkswagen where they shut the door and the clunk is just right – that's Fuji. They've got it, and I really wanted to be amazed by the X-pro 1 like I nearly was by the X100s. The Ricoh GR is just a little black camera, same as all little black cameras. It's a little black camera I'm trying hard to beat, and I don't like being losing. It's half the price of the X-Pro 1 with XF 35mm lens. It doesn't require a bag or a filter or a strap. It doesn't have a viewfinder (which isn't a plus point). The camera is 28mm with a 35mm crop option. At 35mm the print dimension is about one inch less than the original X100. The pictures it takes are better than the X-Pro 1 + 35mm. Obviously at f1.4 on the 35mm you get a really great bokeh; the Ricoh can't do that, but like for like, or there a bouts, on every other shot the Ricoh out performs the Fuji, which to my mind is amazing…..
See on streetca.wordpress.com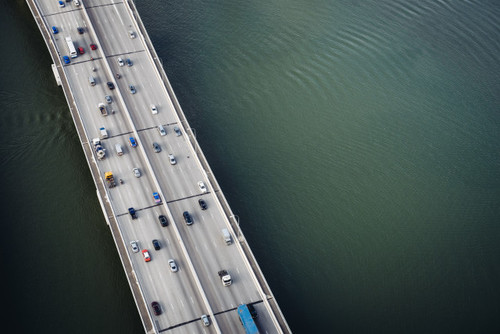 I love reading camera reviews, in particular I love reading reviews that capture the experience and emotion that the reviewer feels when using the camera, something that began when I started reading Steve Huff's reviews several years ago. I actually disagree with those who say "The camera doesn't matter, a good photographer can take great images with an iPhone, etc.". Rather I think that a good camera is one that gives you an operational and mechanical quality that you enjoy, that enhances your emotional attachment to the art of photography and gives you great personal pleasure from seeing the images that it produces. A good camera can do this. I love my iPhone, but its photos do nothing for me. I love my X-Pro1 too, and just looking at the photos that it produces fills me with enthusiasm. The camera does matter, because if I removed the emotions that it instills in me, I suddenly am no longer interested in making pictures.
With the release of Firmware v3.0, I started to reflect on my experience with the camera and how my technique and thought patterns have changed in photography over the past year whilst looking back on some of my favourite pictures from the camera. This is not a review in the traditional sense, but a summary of my thoughts on how the evolution of technology and trends in design can influence an individual's growth as an artist. I will not focus on technical aspects of the camera. As it was released more than a year ago, there is already plenty of information already available on the internet…..
See more pictures on binaryframe.wordpress.com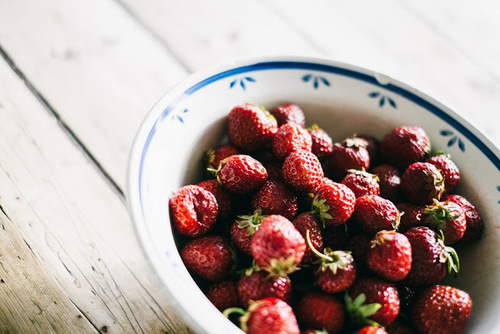 Hi Thomas,

I'm writing to you, because your x-pro1 stories and review collection helped me a lot, so first of all THANKS!

And how did you help me?

Well, I ditched my Canon dslr, and not just any dslr. My 1DS Mark III and all the L lenses. So now have a x-pro1, a 35mm 1.4, 18mm 2.0 and soon to buy another x-pro1 camera. Looking at your website helped me making this decision, and I love my new camera! I even wrote a short blogpost/ story about it, and why I made this decision.  Take a look if youfeel like. It will let you know what a huge step this was for me. I have posted a lot of pictures taken with the x-pro1 on my latest vacation, and will soon write a post about using x-pro1 at weddings. (and post pictures from the weddings)

The post is here: http://louwit.blogspot.dk/
Link to my portfolio here: http://witzansky.com

Again thank you so much for a great site!

Cheers,
Louis Witzansky
Thx Louis for your appreciation :-)
See more pictures on louwit.blogspot.dk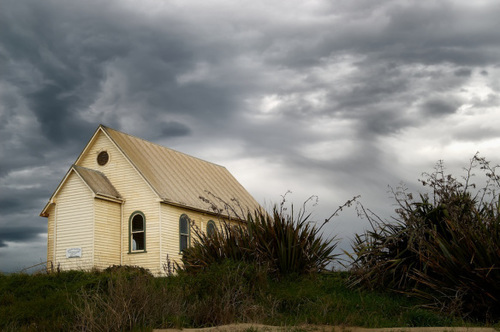 I see some people are lamenting what they see as the X-Trans sensor's lack of pixels and / or non full frame-ness ("I'm not getting one till they're full frame – harumph!" etc.). Not quite the same thing, but with DP Review's very recent X100s review, there's all that "These files suck" stuff going on in the comments too.* Hmm…
There's no denying it. In terms of actual photographic activity, as in, producing something you can hold in your hands or hang on a wall, pixel count is the single most important thing in digital photography.** Without enough pixels, you simply can't make a good print. End of story. How many pixels are enough? Well, it depends on how large you want to print, expected viewing distances, etc. The question here is, for typical uses, do the X-Trans sensors have large enough pixel counts? ….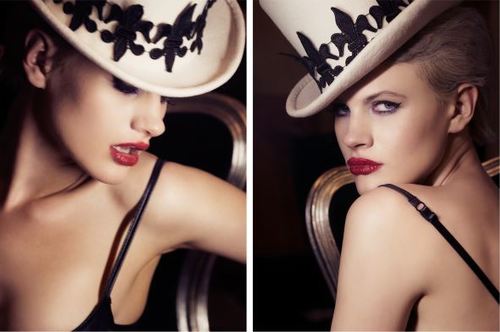 Most people who know me will know how much affinity I have for Fuji Film. Before I loved the X-Pro, I applauded the D800, was inseparable from the Nikon D3x, and was charmed with the Pentax 645. Previous camera champions were the 5D mark 2 or maybe the D700. I love and still use my Nikon D90. (Not so much these day though I have to admit) It is quite apparent that I might be a total geek when it comes to cameras. Not quite the pixel peeping type of geek that goes on forums to debate the sharpness of sensor V's sensor though, for me it is something a little different that makes a camera …. good….   It is not the colour rendition, it is not how fast it auto focuses, or how high the ISO goes. In-fact, I more than likely could not tell you what the mega-pixel count of the X-pro is off the top of my head. It is just not a statistic that is important to me. I could however explain how the sensor of the X-pro is different to a Bayer Sensor, or how that differs over a Foveon Sigma Sensor. I could wax lyrical on why I still love CCD sensors like the one found in the Pentax 645. But to be honest, this is all not related to why I like a camera or not. I could not tell you the frame rate of all of the cameras I have mentioned and I could not tell you which is 'best'. I could not tell you the file sizes or recite the detail spec of the camera like a Star Trek geek could give you chapter and verse of each episode. My love stems from how the camera feels, how it balances, how it empowers me, how it challenges me and ultimately how it helps me do what I want to do. I want a camera that does just what I want and nothing more. I don't NEED Art Filters, or auto-face detection, anti-blink, perfect shot tech messing about with MY photograph. If I was to make a camera I would not even have the option to shoot to JPEG… It would be DNG and that would be the end of that. I would have 3 dials. Shutter Speed, Aperture, ISO and a slot for a battery and a shutter button. What more do you really need ?? Everything else it to make you feel better and something to play with while your not concentrating on your photograph. Before people comment, I have a clear idea that this would not suit everyone. I hear that Nikon are making a system of finger print recognition for the cameras? And no doubt people will find a marketing reason to say why they applaud it. Not for me though….
See on www.davepiper.org.uk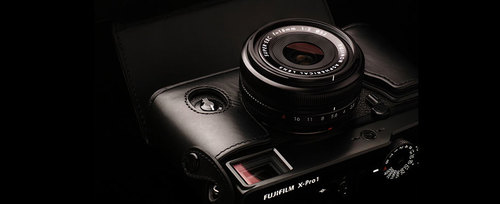 …..
Note to Fujifilm: your naming practices suck. I realize that you're stuck with 8.3 naming conventions due to the absolutely out-of-date DCF specifications that have needed updating for over a decade, but that doesn't mean you have to be dumb about your names. For example, FPUPDATE.DAT and FWUP0001.DAT. Which of these is for which camera? Plus, why is the lens firmware named the same way (FWUP0004.DAT)? And which firmware versions are these, because the numbers actually don't tell us? Someone who has both cameras ends up with duplicate and similar file names after downloading several updates and no way to tell which camera or lens the update is for.  How about XP1_204.DAT and XE1_105.DAT, and L18Z_101.DAT and L18F_101.DAT? Think that might help us users figure out what we've got if you did that? This isn't rocket science, but I have to tell you Fujifilm, you're not even practicing good rock throwing here, let alone rocket science. Yes, this is a rant. But your naming scheme is so 1970′s the rant is probably long overdue…..
See on www.sansmirror.com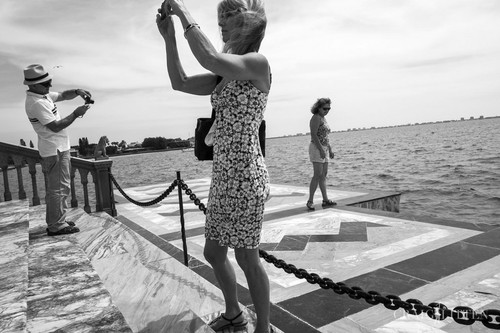 I'm a photojournalist by profession, a documentary photographer by choice, and a street photographer in my heart, but before all of that, I just love photography, and l love to take pictures. Enter in the Fuji X-Pro 1. Very recently, less than one month ago, I sold all of my DSLRs, fast glass and long lenses and purchased two Fuji X-Pro 1 bodies, the XF 18mm f/2 (approx. 28mm equivalent), the XF 35mm f/1.4 (approx. 50mm equivalent), and the XF 18-55 zoom and I couldn't be happier. For nearly two decades I've wanted a Leica film body (M6), but in my career as a newspaper photojournalist and with all of the professional sports I had to cover, I just couldn't justify it. In the late 90s I bought the amazing Contax G2 and loved it dearly. But as film started to fade and digital started to pick up speed, the M6 dream also faded. I finally sold the Contax in 2005 while it was still had value. As Leica released the M8, and I saw that the price was significantly higher than the already pricy M6 (I was never really interested in the M7), and that it was not a full frame sensor (because I really wanted a 35mm Summicron–Leica's 35mm f/2 lens), I lost interest. Then the Leica M9 was released which caught my attention, but I knew that as a working photographer, I could never afford nor justify the cost of one camera and one lens, let alone a complete system. I love Leica, but it simply cannot be justified in its cost (for me personally), thus out of my reach. Leica used to be the camera of the working photojournalist, and many legends of photography have made iconic photographs with them, but the world has changed, and making a living with photography is harder than ever. With new amazing technology, and steep competition, working photographers are now using new tools that get the job done. There was a time in my career that if a photographer showed up for an assignment with anything but a Nikon or a Canon, they were looked at as an amateur, but not anymore. One of the big attractions of the Leica, to me, is its simplicity; in this it's unbeaten still today. I applaud Leica for (mostly) remaining true to its heritage with the digital M cameras, and I hope they always will. No other camera system even comes close to the workmanship and quality build and materials of a Leica. If you've ever held a Leica lens, you know exactly what I'm talking about. Fuji, analogously, has invented a camera system that gets back to the basics. Things like a real shutter speed dial, check, a real aperture dial, check, a real optical viewfinder, check. But Fuji also added a real exposure compensation dial that's even better than the ones the old Nikon's used to have on their film bodies. Also, the wondrous beauty of Fuji's hybrid viewfinder, where the user can switch, on the fly, from optical (OVF) to electronic (EVF), is the icing on the cake to me. This camera is a breath of fresh air to photograph with. The buttons are perfectly placed and they are few (only what's needed). Today I chose to slow down and shoot just for the sheer joy of it. While photographing with the X-Pro 1 I was able to switched from optical finder, to rear LCD, to electronic viewfinder, to changing the ISO, the aperture, etc., etc. all effortlessly and without a thought. It was so much fun. In fact, it was pure joy. I really haven't had this much fun shooting with any camera since my Contax G2. Imagine that, a professional photographer actually enjoying shooting when not getting paid to do so. (By the slightest chance if anyone from Fuji happens to read this article, I ask you to PLEASE not change a single thing on the X-Pro 1 camera body with the future X-Pro camera body, but instead just install dual, quad-core processors (for a little more speed) and we're good to go. This camera is that good! …..
See more pictures on streetphotoworkshops.com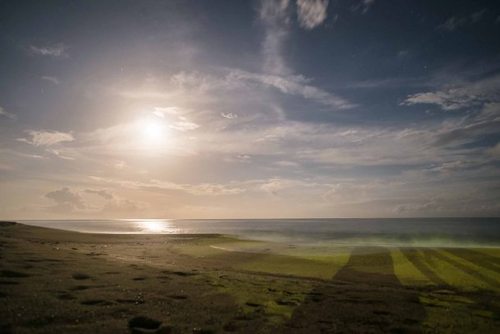 I've had my X-Pro1 for about five months now, and I'd like to think I've put it to good use. Up until recently, all I had was the 35mm lens, which I'm very fond of. I've been wanting a wider lens for a while, but I was torn between Fuji's 18mm and the 14mm. The difference in focal length was only one of the reasons I chose the XF 14mm 2.8 R. I first put it to use on my trip to Trinidad & Tobago. My very first shots were taken at Reagan National Airport, but I used it quite a bit throughout the whole trip. When my friends and I got to the beach, I had the 14mm locked in. I wasn't too pleased with a lot of the shots I got, but one of the main reasons for that was the overcast weather.  At first, I wasn't sure whether or not the lens or the weather were to blame, but now I'm sure it was the latter. I took many other pictures in Trinidad, mostly on the beach. Unfortunately, I didn't do any street photography on the entire trip, but when we got the beach in Tobago, I put the 14mm to the test once again. Unfortunately, the weather wasn't cooperating as much as I would have liked, but I still think I got some good shots. The 14mm was often my lens of choice during the trip, not because I preferred it to the 35mm, but because I wanted to put it to the test as much as possible. But while I was shooting with it, I sometimes found myself wishing I had the other lens on. The opposite wasn't true as often. Don't get me wrong, the 14mm is a great lens, but the 35mm has it beat when it comes to image quality. The larger aperture surely has something to do with it, but that can't be all. I'm no technical expert when it comes to lenses – I just go by what I see. The shot below was taken a little past 3am. It's an 8.5 second exposure that was shot wide open at 2.8. I was trying to shoot the moon, and my friends' shadows got in the way. When we saw the image in the viewfinder, we decided to position ourselves in the shot. The results were pretty cool……..
PROS:
nice and wide with very little distortion
great bokeh when shooting objects up close
distance and depth of field indicator
smooth manual focus ring
superior image quality
solid build and feel
great lens hood
CONS:
price $900
somewhat heavy
outside gathers dust very easily
not always as sharp as one would like
sometimes yields problems with blown highlights and shadows
CONCLUSION: 
This is a great lens, although I'm still not sure that I wouldn't have been better off with the 18mm. I'm all about the image quality, and it seems the 14mm might lag slightly behind in that regard. But the extra width and other features make up for the slight difference in sharpness between the two lenses. The images shot with the 14mm look great and they're virtually free of distortion. Manual focusing is very smooth, and the sliding ring that reveals a distance and depth-of-field indicator is a very useful feature. The 35mm is still my preferred lens of the two, and although it is my choice for a walk-around lens, I will be using the 14mm a lot more in the weeks and months ahead. I'm looking forward to seeing what it can do with sweeping landscapes and on the streets. Of course I'll be sharing the results. I don't think I'll be buying anymore lenses anytime soon.
See more on blog.karimhaddad.com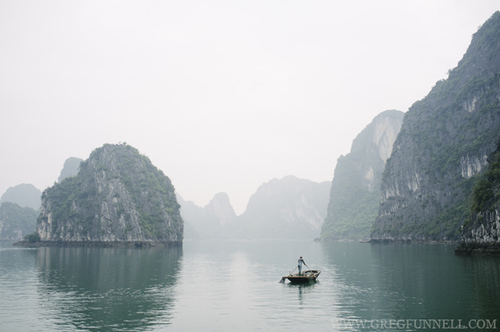 The other day I had to make a call I never wanted to have to make. At 28 I needed to see a chiropractor – some would call it the photographers curse, a curse that unfortunately goes with the territory. Lugging heavy camera gear around, usually with it hanging from the neck, waist or one shoulder eventually takes its toll. This realisation along with some other vague and equally suspicious excuses was one of the reasons I'd been interested getting myself one of Fujifilm's X-Series cameras – the thought of having a camera that was small and light and could maybe even supplement my heavy old SLR was appealing. I knew they would probably never replace my SLR for work but as everyday cameras they seemed to offer a good compromise. In 2011 I bought the Fujifilm x100, a camera I loved to hate, a camera that for me was so nearly there in terms of what I personally was after but somehow not quite. It looked fantastic (for some reason more of an appeal to me than it really should be) and contained pretty much my perfect carry around set-up; packing an equivalent of 35mm f/2 lens. It was almost too silent when it took a photo (to the point where at times I wasn't even sure it had taken) but is small size and discretion were a big plus for me, the whole thing could slip in my pocket and yet it felt good in the hand with a nice weight. The whole manual shutter and aperture operation were a total winner for me. I think Fuji had finally realised that most camera manufacturers seemed to have failed to realise, photographers are creatures of habit, we are by and large dinosaurs, and we like what we know, and what we know works. So many cameras that come on to the market aren't aimed at dinosaurs, they are aimed at the mass consumer. Manual shutter dials and aperture rings disappeared from all but 'pro' cameras because they seemed archaic. This may well be the case but equally they were a tried and tested function that had been the norm for decades, and yet within a matter of years digital cameras had consigned them to the graveyard, much to the annoyance of the dinosaurs. Fuji it seems finally cottoned onto this and their x-series cameras are evidence of that – they're a nod to a system that is tried and tested. Nevertheless with the x100 they still managed to get a few things wrong. They may have designed the hardware well but the internals, the menu system, was a generally nonsensical and the camera had a habit of not responding particularly fast, it was sluggish, not much but just enough, and it acted at time likes a despondent child. Luckily Fuji were a company that actually listened to its customers and the firmware updates did start to tackle these problems…….
See more pictures on www.focus52.blogspot.co.uk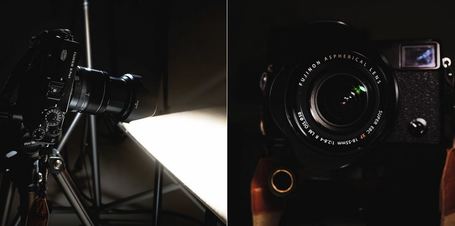 I'll put my cards on the table right away: I've developed a slightly tumultuous relationship with zooms. They're very useful tools but I've come to realize they also tend to drive me into what I'd call visual laziness. When I decided to jump to the X system as my one and only kit, I also embraced the fact that I'd be shooting with nothing but primes. In fact much of that decision was coloured by my experience with the X100's fixed focal length and the way it affected my shooting reflexes. Not that this was anything new: I used Nikon primes as well. But committing to a single focal length for extended periods of time wasn't something I'd really done before. When I shoot a prime I need to move — Obviously; I need to walk in order to alter my distance to the subject; and while I walk my brain works, and when my brain works it notices its surroundings and finds details or angles I often would've overlooked otherwise. But with a zoom… No matter how much I try, it's always much too easy to fall back to those old reflexes. Twist in, twist out. Maybe if we stopped calling them zooms in the first place. That word doesn't do justice to what's going on optically. Maybe instead we could describe them as multi-focal lenses. There's definitely something pretty fantastic about having the equivalent of 8 primes on a single lens… IF you use it as such. IF you understand how to use each individual focal length in the right context, and how each one changes the entire aspect of an image way beyond making things look nearer or closer. Compression, distortion, spatial perception. Of course you can also use it to get a closer shot of that mountain way out there; but perhaps if you actually GO to the mountain, something amazing will happen along the way. Right, so where was I? Ah yes: no zooms for me. Huh…

SOLD?

Absolutely. As surprised as I am to say this, it's a no brainer. Until we get the extremely anticipated 56mm f/1.2 — yes, it's now 1.2!!!!! — This will be my 85ish equivalent. It's a great lens to have in my arsenal, especially for studio work. If you're looking for an all around travel zoom lens, this will certainly do the job and then some. Personally, I still prefer something smaller and less visible and the X100S remains the ultimate travel solution for me. As I said earlier, I like committing to a single focal length and forcing my brain to make the most out of it. But I love what Fuji has done with this lens. And it certainly bodes well for the upcoming XF 55–200mm. More random images below…….
See more pictures on www.laroquephoto.com