Tips and Tricks
My Hints and Tips post on the X100s has proven to be one of the most popular on PhotoMadd and still continues to get a significant number of daily views.  I've had a lot of comments and e-mails about it, with photographers obviously finding it very helpful, so I thought I'd write something similar for the X-T1! These are my hints and tips for getting the best from your Fujifilm X-T1 based on my own experience, questions I've had, information from the manual that you never read, stuff I've discovered for myself that wasn't in the manual, and things I've read and thought were useful!…..
Source: photomadd.com
Street photography might seem daunting to some, I know quite a few folks that are intensely interested but never make the jump. To rememediate, here's 10 street photography tips for beginners to get started shooting.

1) Street Photography Doesn't start in the streets
Before I hit the streets, there's usually a mode of transportation to get there. That can be a bus, a car, whatever. The thing is, I never assume the shoot starts when I actually reach my destination. I have my personal driver, I mean wife that drives me on occasion but it's mainly bus and train……
Source: www.theinspiredeye.net
The Fujinon XF60mm macro lens was one of "starter" lenses introduced with the X-Pro1 early 2012. I guess everyone ever has used this lens was surely happy with the overall picture quality, detail sharpness and the lightweight and excellent build body. But many of these users may also complained about the very slow and noisy autofocus and the limited magnification factor of 'only' 1:2. In the meantime the autofocus performance was subsequently improved by firmware updates and is in my opinion on the par with full frame macro lenses with noisy micro motors. What of course could not be changed through firmware is the magnification factor…
Source: lichtklicker.de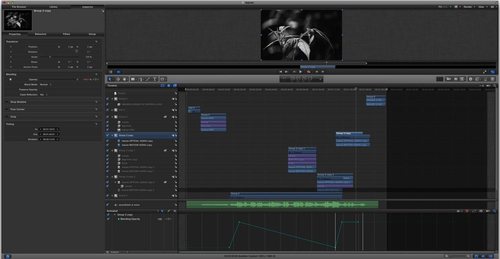 As most of you know I've been using the X-T1 extensively — it's become my main camera. Any minor gripes I had have effectively been swept away by daily use and rewiring most of my reflexes to this new body. I've even stopped hitting the dedicated video button by mistake… Although on that front I still have my fingers crossed for a customization update ;) I'd been meaning to do something with the new Interval Timer Shooting function for some time now, but while I'm often impressed by conceptual photography and projects involving tons of preparation and forethought, in my case it's not the type of work that comes naturally. I also needed a subtext, a reason to do it beyond "Look Ma! Time-lapse!"… I'm not going to claim this is the most impressive example of time-lapse photography ever produced — we're talking baby steps here, a first attempt. But on the whole I'm happy with the results and I think it fits in with what I usually do. So, before we dive into the BTS stuff, here it is (if you click on the HD icon you can see the 1080P version on Vimeo – well, a compressed version of it.) ……
See on www.laroquephoto.com
Street photography is one of the purest forms of photography. It is also one of the most difficult forms of photography. It's difficult because we usually don't have much control over the environment, well at least as much as we might like. Street photography is about the uncertainty… the challenge… the joy of capturing that perfect moment… perfect in terms of light, texture, and elements all perfectly in place. As the Admins of the APF Street photography Group, we will be sharing tips on street photography every week, these are based on our experiences. Over the years, we have been in various situations, shooting in different parts of the world and based on our experiences we want to help you realise that there are opportunities to take good street photographs almost everywhere. These tips will help you keep it simple and hopefully make your job easier the next time you go on the street …We hope you will find these useful…….
See on www.artphotofeature.com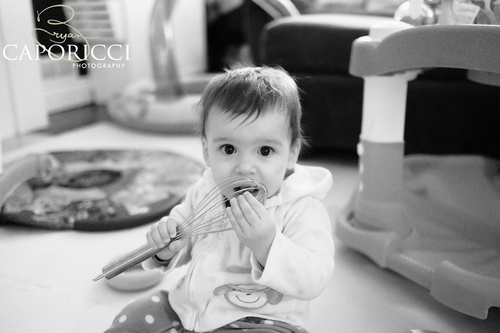 Here are my 10 first impressions about the Fuji X-T1 after a very limited time experimenting with it:

I love that the viewfinder (and eye sensor) is in the middle of the camera. Often when I am taking pictures around the house, I will put the camera all the way to the ground to get a different perspective and use the LCD screen to compose. Putting the X-E2 against the ground would often trick the eye sensor into thinking that my eye was up to the camera. This would shut off the LCD screen and therefore make it tough to take a picture. The X-T1 with the viewfinder (and eye sensor) in the middle of the camera doesn't have this issue. Love it!
The tiling LCD screen is great!
The buttons feel solid, but they are a bit small.
The depressed buttons on the directional pad will take a bit of getting used to. They aren't as easy to press as with the X-E2 and other models.
I love that the X-T1 takes the same batteries as the X-E2 and X-E1. Makes the transition much easier.
The position of the SD card slot is more convenient on the side (X-T1) vs on the bottom (X-E2).
There is no dedicated movie mode on the X-T1, instead you just press the "movie record" button  while in "picture" mode and it starts recording a video. Much more convenient than having to switch modes like you did on the X-E2.
Speaking of movie mode, there is still not full manual control in movie mode (shutter speed) which is annoying. Hopefully this can be fixed in a firmware update in the future.
Face detection can be applied to a "function" button which is very convenient. When I hand off my camera to a family member or friend to take a picture with me in it, it is nice to have face detection easily turned on so that they don't have to worry about focus. With the X-E2, I would have to dig into a menu which was inconvenient and took up extra unnecessary time. With the X-T1, it's the push of a button! Voila!
Talking again about the "function" buttons, I love that you can assign the "Auto ISO" controls to a "function" button – it's very convenient for quick changes to the minimum shutter speed…..
See on www.bcapphoto.com
Why wait, too hot at the pool! So here is the disclaimer, remember this is my thoughts on menus settings after one week of using the camera!!! For only a week I think I've learned a lot, but keep in mind some of these first thoughts could change over time, but for now I"ll stick by them!…..

See on billfortney.com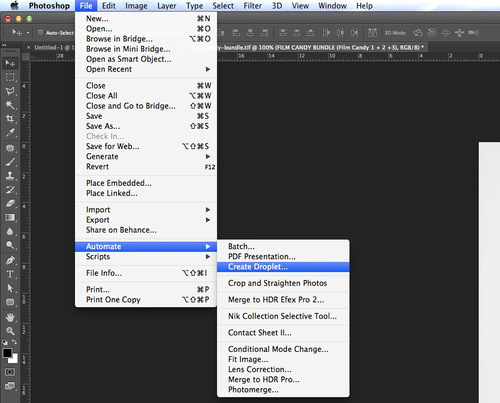 Here's a handy little tip I discovered recently. You can use Photoshop's droplets to make Lightroom Plug-ins. Ok, that might be over-selling it slightly, but, by creating an action in Photoshop and then saving it as a droplet, you can then assign that droplet to work like a plug-in in Lightroom. Here's how I've used it… To start, as part of my on-going quest to get the most out of Fuji X-Trans files, I had been working on a way to clean up the weird edges that Lightroom can give with x-trans files. I ended up with quite a complex photoshop action, which actually works quite well (more on that in a future post) and also adds some sharpening and a few other things. I don't know what made me think of trying it as a droplet, but I'm glad I did. Anyway, the process is pretty simple, so here's how to do it. In this example I'm using another action I created, for sharpening 24mp images……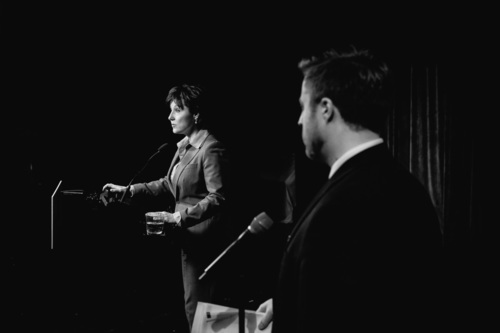 How the Fujifilm Camera App saved me
Sometimes I wonder why companies spend the time developing new features, when they don't appear to have a lot of value. At least to me. Well, one of those new features just proved very beneficial to me. That new feature is the built-in Wi-Fi on the Fujifilm X-E2 and the corresponding iPhone Camera App. I have used the Camera App to transfer photos from the X-E2 to my iPhone and iPad in the past, but I have never considered it appropriate for my work photography, as it doesn't integrate with my Lightroom workflow (import, rename, tag, title, caption, process, upload to Flickr). To maintain that workflow, I use a laptop, with LR installed, when I travel. I typically do that processing and delivery within a couple of hours of the end of the event, as I wait for a flight home. I can edit a very large number of images in a short time and deliver the initial batch of images to be posted, so that my colleagues can start to distribute to government websites and social media outlets. Upon returning to my office, I can integrate the laptop files and edits into my main LR catalog, and finish any edits and delivery of images…..

See on doncraigphoto.com