Tips and Tricks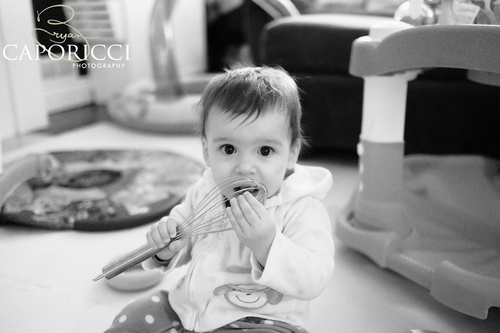 Here are my 10 first impressions about the Fuji X-T1 after a very limited time experimenting with it:

I love that the viewfinder (and eye sensor) is in the middle of the camera. Often when I am taking pictures around the house, I will put the camera all the way to the ground to get a different perspective and use the LCD screen to compose. Putting the X-E2 against the ground would often trick the eye sensor into thinking that my eye was up to the camera. This would shut off the LCD screen and therefore make it tough to take a picture. The X-T1 with the viewfinder (and eye sensor) in the middle of the camera doesn't have this issue. Love it!
The tiling LCD screen is great!
The buttons feel solid, but they are a bit small.
The depressed buttons on the directional pad will take a bit of getting used to. They aren't as easy to press as with the X-E2 and other models.
I love that the X-T1 takes the same batteries as the X-E2 and X-E1. Makes the transition much easier.
The position of the SD card slot is more convenient on the side (X-T1) vs on the bottom (X-E2).
There is no dedicated movie mode on the X-T1, instead you just press the "movie record" button  while in "picture" mode and it starts recording a video. Much more convenient than having to switch modes like you did on the X-E2.
Speaking of movie mode, there is still not full manual control in movie mode (shutter speed) which is annoying. Hopefully this can be fixed in a firmware update in the future.
Face detection can be applied to a "function" button which is very convenient. When I hand off my camera to a family member or friend to take a picture with me in it, it is nice to have face detection easily turned on so that they don't have to worry about focus. With the X-E2, I would have to dig into a menu which was inconvenient and took up extra unnecessary time. With the X-T1, it's the push of a button! Voila!
Talking again about the "function" buttons, I love that you can assign the "Auto ISO" controls to a "function" button – it's very convenient for quick changes to the minimum shutter speed…..
See on www.bcapphoto.com
Why wait, too hot at the pool! So here is the disclaimer, remember this is my thoughts on menus settings after one week of using the camera!!! For only a week I think I've learned a lot, but keep in mind some of these first thoughts could change over time, but for now I"ll stick by them!…..
See on billfortney.com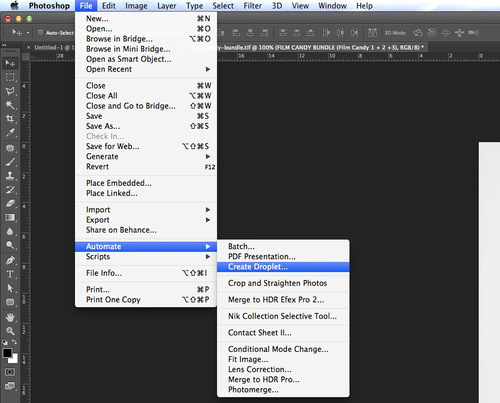 Here's a handy little tip I discovered recently. You can use Photoshop's droplets to make Lightroom Plug-ins. Ok, that might be over-selling it slightly, but, by creating an action in Photoshop and then saving it as a droplet, you can then assign that droplet to work like a plug-in in Lightroom. Here's how I've used it… To start, as part of my on-going quest to get the most out of Fuji X-Trans files, I had been working on a way to clean up the weird edges that Lightroom can give with x-trans files. I ended up with quite a complex photoshop action, which actually works quite well (more on that in a future post) and also adds some sharpening and a few other things. I don't know what made me think of trying it as a droplet, but I'm glad I did. Anyway, the process is pretty simple, so here's how to do it. In this example I'm using another action I created, for sharpening 24mp images……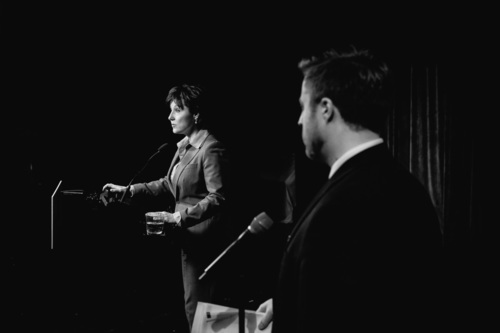 How the Fujifilm Camera App saved me
Sometimes I wonder why companies spend the time developing new features, when they don't appear to have a lot of value. At least to me. Well, one of those new features just proved very beneficial to me. That new feature is the built-in Wi-Fi on the Fujifilm X-E2 and the corresponding iPhone Camera App. I have used the Camera App to transfer photos from the X-E2 to my iPhone and iPad in the past, but I have never considered it appropriate for my work photography, as it doesn't integrate with my Lightroom workflow (import, rename, tag, title, caption, process, upload to Flickr). To maintain that workflow, I use a laptop, with LR installed, when I travel. I typically do that processing and delivery within a couple of hours of the end of the event, as I wait for a flight home. I can edit a very large number of images in a short time and deliver the initial batch of images to be posted, so that my colleagues can start to distribute to government websites and social media outlets. Upon returning to my office, I can integrate the laptop files and edits into my main LR catalog, and finish any edits and delivery of images…..
See on doncraigphoto.com
It's a long time coming, but I wanted too finish the discussion I started about using black and white with the Fuji X100s. I extend this now to really include all the Fuji X series, including the X-Pro1 and the X-E2. If you recall from the first part I tried what others have used by increasing contrast using the red filter option. However, I didn't like the grey rendering for some colors. Using color filters for ten years with black and white film, I used the K2 Yellow filter more than any other. I used the light green filter scone most and only rarely used the red filter. There is no question that red produces the highest contrast. However, red also passes red light through as a very light shade of gray and blue light as very dark gray. If most of your photography consists of portraits, the using the red filter will result in artificially light colored lips (red is light, remember?). Landscapes typically turn out more natural which is why the red filter is used most often in landscape work. So, what is the solution? …….
…. a big part of the job in landscape photography is getting there. That's why the way you pack your gear is crucial. Instead of using a dedicated camera bag, I use an insert that can be placed in any regular backpack or shoulder bag. This particular one is a Horus Bennu HD321022. In this photo, I packed the camera, wide lens, cable release, filter holder assembly, filters, charger and two spare batteries. The filters go in a Cokin plastic case or filter wallet, both available from eBay. As you can see there is plenty of room to spare (and I'd love to fill it with an interchangeable Fuji X system soon ). Using an insert keeps your photography kit discreet and flexible. When it's all packed and folded, it looks like this (note the soda can for size reference)……
See on blog.roycruz.com
I do a moderate amount of studio photography. When I do, I shoot portraits for government ministers, deputy ministers and executives for my work and the occasional freelance portrait job. When I do shoot in a studio environment, I have missed being able to shoot tethered since I made the switch to Fujifilm X-cameras. This past week, I started to shoot tethered using my X-cameras. In anticipation of a studio session to shoot images for an opera promotion poster, I wanted to have a way to see the images large, right away, and to share them with the client with whom I was collaborating. I wanted fairly quick feedback on what is working and not working, so that we could achieve our goals for the shoot without having to wait until I had downloaded the photos to Lightroom. Mind you, I wasn't looking to make edits, all I wanted to do was see the files large enough to make critical decisions. ……
See on doncraigphoto.com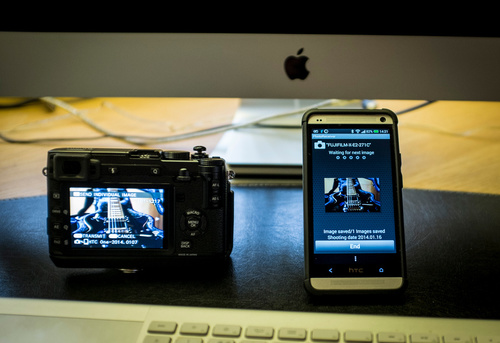 Having just written a 26 page paper on Documentary Photography and the Citizen Reporter I thought it was useful to make a comment here. As most know, it's a hard time for professional photographers these days (not to mention photographic equipment companies). Things have changed since the film era and technology has exploded exponentially. First digital cameras and now we have mobile computers with cameras within, which we commonly know as the smart phone or camera phone. Now, I am not deflating nor condemning the worth of the camera phone, it has tremendous applications and has allowed so many more to discover the joy of photography. But the smart phone has it's limitations. Although manufacturers are feverishly striving to improve the camera quality with every new incarnation, the phone as an imaging device is still lacking. Control and quality are the main failings, but then they are surely offset by size, convenience and speed. The simple fact is that it is hard to even purchase a phone nowadays sans an included camera. Therefore these are devices that are most commonly with us as we go about life. At any given moment we can use our phone to capture a moment, a situation, anything that happens before us. Then, and what the current consumer has come to expect, publish this immediately. Technology has driven us to have expectations. We have less free time and that we have we want to enjoy so everything is at a frenetic pace and through technology we demand speed. We want everything we are used to but we now expect it NOW! …..
See on draigphotography.com
I put together a short tutorial video on processing the Fuji RAW files using ACR, in order to give people a starting point for their own RAW file post processing. PP on X-Trans files is different to other Bayer sensor derived images, so yur existing PP may not get you the desired results from the get-go. This video walks you through the import of the RAW file, and processing using the controls in ACR to get a clean, sharp, well exposed image file in Photoshop/LightRoom……
See on f-sunny.com