Tips and Tricks
One of the more important – yet almost always overlooked – aspects of camera operation is metering. Simply put, the meter determines what your final exposure is, and how bright or dark your image looks relative to the scene. Unless you are shooting manual – and even then – the camera's exposure is determined by the meter. Add the fact that the eyes of a viewer tend to go to the brightest and/ or highest contrast portions of an image first (i.e. this should be your subject) – and it's clear to see why it's absolutely critical to understand both how metering works as a fundamental concept and any camera-specific peccadilloes that might exist. The last thing you want is to find that your camera drastically underexposed a once-in-a-lifetime shot of some critically important event because you didn't know (or forgot) that the meter was extremely affected by point light sources….

How meters work

Depending on which exposure mode your camera is in, the meter will try to find a combination of settings that creates an image that averages out to middle gray in luminance, i.e. the histogram average is around level 127 or thereabouts. There are three exposure parameters the camera can use to control the amount of light reaching the image processor – note that the sensor is also now involved in the process – shutter speed, aperture and digital gain, i.e. ISO. If you fix any one of these variables manually – say by shooting aperture priority at a set ISO – then the camera varies the remaining parameters according to a set of rules in order to achieve the 'correct' exposure. If the correct exposure is out of adjustment range – e.g. the required shutter speed for a given aperture is too high – then you're going to land up with an over or underexposed image. In program mode, the camera controls both aperture and shutter values depending on its preset program; the photographer can usually shift the program to a different combination of values which still yield the same net amount of light hitting the sensor. In shutter priority, the user fixes the shutter value manually, so the camera alters the aperture. In aperture priority, it's the other way around. In manual mode, the user fixes both values – the only thing the meter can do is display how far off the manually chosen exposure is from the correct exposure, or alter the ISO or flash. If auto-ISO is activated, then the camera will always default to the lowest possible ISO within the specified range in order to keep the shutter speed at or above a certain value – either user selected or 1/ focal length in second. (Note that for some cameras, using manual shutter and aperture values will cause the camera to shift the ISO rather than display the variance from correct exposure.)

See full article on blog.mingthein.com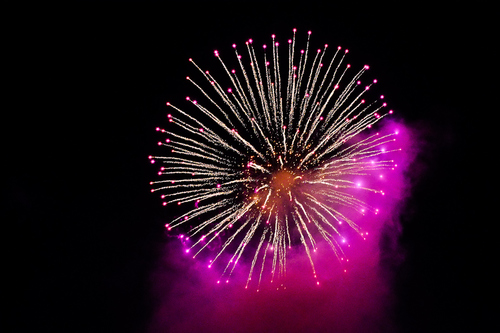 Most techniques for photographing fireworks typically involves the mounting of the camera on a tripod and setting a slow shutter speed to capture the streaks of light. With the Xpro-1 and 35mm 1.4, I decided to try something different, setting the ISO to 5000, and aperture to F7 and shutter to 125. I attempt to capture the new year fireworks at Marina Bay in Singapore hand holding the camera. That's right, no tripod or slow shutter speed, handheld shots this time round….

See on lucpher.wordpress.com
To date Adobe Software hasn't come up with reasonable raw processing for the Fuji X-trans sensor. The way the new sensor captures and processes light requires new thinking on their part and as yet Adobe has been satisfied to rework their current formula to produce acceptable, but not outstanding images. The jpeg processing in the Fuji camera can do it, SilkyPix can do it (albeit through a rather arcane user interface), and Phase 1in the beta release of their raw processor – Capture 1 – has apparently been able to do it. I gave a beta version of Capture 1 (which includes updated processing for the X-trans sensor and Fuji X series camera profiles) a test run. If it works as well as touted, I'll have to think long and hard about switching from Lightroom which for me so far has been OK …. just. To have two different cataloging systems – for Lightroom and for Capture 1 – is a bit daunting for me.
Now onto the XP1 and the 18-55 zoom lens. I was out on the streets in New York City yesterday with the intention of shooting most of my images at the 55mm setting with OIS (Optical Image Stabilization) turned on. Previous to my outing yesterday, I discovered information about how the OIS works between the camera and lens, and understanding how to use it affects both image quality and battery life. There is a new setting in Shooting Menu 5 called 'IS Mode' for which there are two settings with descriptive names of IS1 and IS2 – oh so helpful. In the IS1 option OIS is on and running continuously whenever the camera is turned on and a lens which has the OIS functionality is mounted and the function on the lens is acctivated. In the IS2 option OIS is activated only when the shutter is depressed half way before shooting.
Ah me, there's always trade-offs in life, and especially in photography.
If IS1 is selected, the OIS runs continuously which creates a serious drain of battery power. But it also means that the teeny weeny gyroscopes in the lens are always engaged, running, and ready to stabilize without the slightest delay. This, not surprisingly, results in a very large percentage of the images shot in this mode being completely unaffected by lens motion or shake at slow shutter speeds.
If IS2 is selected, the OIS kicks in only when the shutter is depressed half way. So power from the battery for the OIS is used only at that time which, of course, results in a significant saving of battery power. However, in the time it takes for the battery to get the gyros up and running, and to stabilize the image the camera can still fire the shutter if the button is depressed quickly in one continuous motion. This resulted in a significant number of images shot on Friday (in this mode) being not optimal.
Sometimes the story or the expression of the person in an image is significant enough that I process and post it even with its technical shortcomings. So here's what I got from my outing on Friday. The first was shot at 55mm and, with the OIS set to IS2, was one of the few at that focal length that were spot on…..
See full article on genelowinger.blogspot.com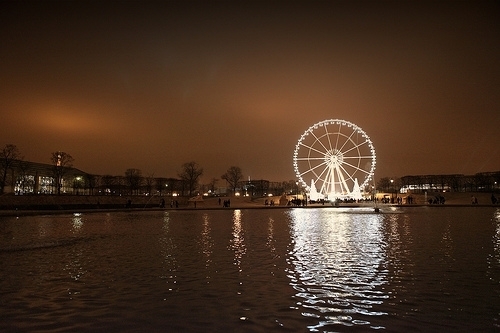 One of the most popular questions I get asked is "What is the best camera for low light?". As with most photography related subjects, this question is entirely dependent on what it is that you are trying to photograph. The answer also depends heavily on the equipment you are working with.
Photography requires a combination of three elements that determine exposure – aperture, shutter speed and ISO. In low light situations, the weakest link here is the ISO sensitivity. ISO is a measurement of how sensitive the capture medium is. This applies to film as well as digital camera sensors. Both of these mediums work in very different ways, but on the same principal and measurement. Film is material sensitive (for a later chemical application) and digital sensors record light electronically – but they both work with the same sensitivity measurements. Both mediums also see the best image quality at lower ISO ratings, but as we move into the 21st century, digital cameras are receiving an incredible amount of research and development making higher ISO ratings better every year. Lets look at the technical aspects of these applications…..
See full article on theartofphotography.tv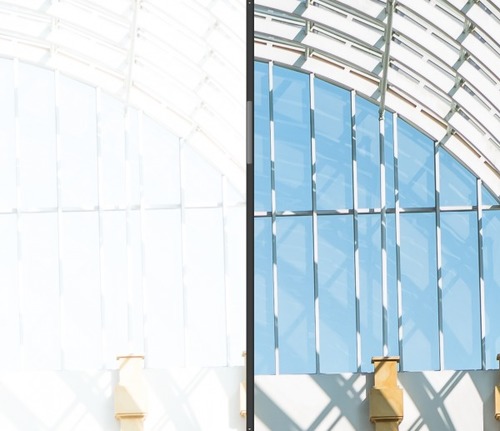 As many of you know that owned the Fuji X-Pro 1 almost the day the camera arrived to the shelves of any camera store. I'm still amazed at how well the camera performs against any DSLR (I even sold my 5D MKII as the files were inferior to the X-pro files), but there is the ever struggles with the RAF RAW files from the X-pro that no RAW editor can convert the files properly. Capture One is saying that C1 7 will be fully taking advantage of the sensor shortly, but in the mean time I still use Adobe Lightroom to convert my files.

Here is a great example of how much highlight recovery the X-pro has in terms of it's dynamic range. I've heard that the X-pro was better as recovering highlight vs pushing shadows. So I thought lets test this out at the mall with a skylight rooftop. I've shot the image at with the 35mm, f/4, and 800 ISO. From Lightroom you can see that I've blown out more than 50% of the roof top and parts of the walls. After working on the image in Lightroom you can see in the before after picture how much you can pull from the blown highlights. I'll say again and again to anyone looking to purchase this camera, the images that you get are truly rewarding!
See on www.hfortysixit.com


Finally here's part 1 of this new series of video tutorial on my B&W post production techniques.

Part 1 is a general introduction to my B&W workflow applied on the easiest type of subjects: seascapes:)

Part 2 will follow within a week and will go into detail how I apply these techniques to architectural subjects. Learn how to create those single spear like single clouds yourself and how to create rich silvery tones.

Part 3 is all about complex Selective Gradient Masking techniques applied to complex subjects like automobiles.

For now, here\s part 1. Unfortunately the sound isn't too good, I'll be using a new professional microphone for part 2, just so you know! Note that this part 1 will be available to anyone but part 2 and further will only be available to people who have attended one of my workshops.
See on vimeo.com
Summary: When I come back from a reportage or an exploration, there is a crucial process to begin in organizing my work as a documentary photographer. I must recover my digital photographs, install them on multiples hard drives, store and organize the management of the files and metadatas (captions, keywords, ©) and to optimize and tone my images before showing them to the world.In most case, we have learned this workflow with a lot of mistakes. One of us had the brilliant idea to produce a wonderful piece of work where he explain all his workflow in a clear and digestible format.
Gavin Gough, a professional travel photographer has just made available a magnificent learning product in a pdf, but also supplementing the book with Lightroom Presets, links to video teaching and more to make all this an easy and comprehensible process. From all the books I have read, and there was many, believe me, none where that well made and designed. If that book had been around, I know a girlfriend who would have spent much less time watching me learn all this from scratches.
"The photographer's Workflow" has 130 pages of clear and easy to understand informations on the post-production work of a professional photographer. It is available to download from the links down here, for 30$. And for those that will order it on december 6 and 7 and will use the coupon code photowork20, will benefit an instant bonus and will have it for an introductory rate of 20$.
You can order it from this links
See Marc-André's article on waseyaimages.net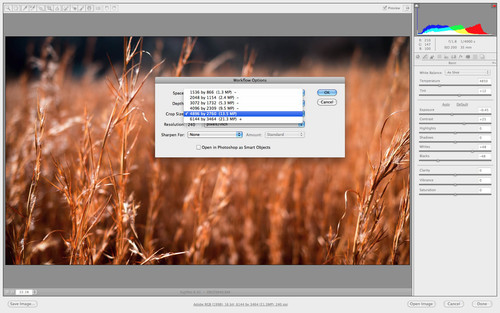 Question by Nino:
If you choose RAW alone or RAW and a smaller JPEG the RAW the file is not full resolution. It is 4896 x 2760. It should be 4896 x 3264. To get the full sized RAW capture you need to choose RAW+(full sized) JPEG. Am I missing something?
Solution by Ryan Williams:
I recall reading that Lightroom (and probably ACR) automatically crops RAWs to 16:9, so you need to go to the crop tool and remove/change the crop. This may only apply to when RAWs are saved in a certain ways though, as you describe.

Nino´s response:
That seems to be exactly what is going on. For conditions I noted at the start of this thread the RAW image opens in ACR cropped to 16:9. You do have to click the crop tool then the crop shows. Hit "esc" and all is fine
See discussion on forums.dpreview.com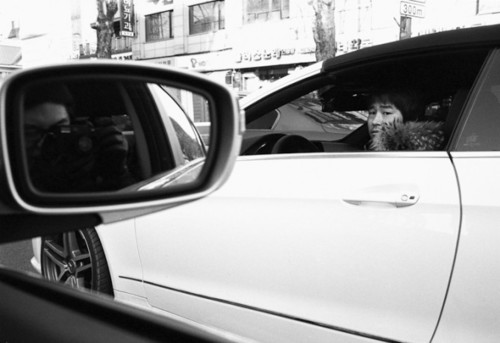 When I was in Korea earlier this year, my friend and fellow street photographer David Kim shared a TED talk with me titled: "How great leaders inspire action." David holds a leadership position at his job, and he told me that this talk changed the way how he lead others and how he leads his own life. Needless to say, I was fascinated by the talk and after watching it – it changed my life.
In the talk Simon Sinek makes the case that successful leaders/organizations/companies asked the question "why" before asking the "what" or the "how". For example, he used Apple, Martin Luther King, and the Wright Brothers as examples who focused on the "why" questions. For Apple, they follow the "why" question when it comes to making computers. Why does Apple do what they do? They want to inspire people through elegant, simple, yet powerful devices. For Martin Luther King, why did he want to see equality and freedom for all races in the states? Because he had a dream.
For the Wright Brothers, why did they work so hard to build the first flying airplane? Not to make money, but to create a technological breakthrough that would help all of mankind…..
See on erickimphotography.com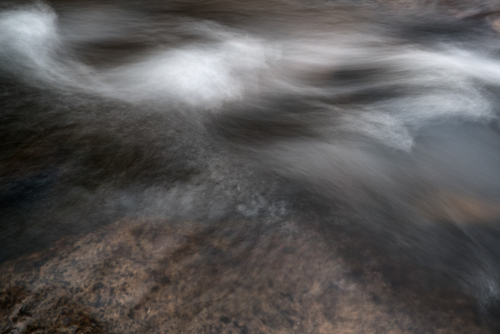 I spent a good part of the afternoon on "Black Friday" avoiding the crowds of crazy shoppers that were out and about by hanging out at the Little River Canyon National Preserve near Fort Payne, Alabama. My primary purpose was to make long exposure images in and around the canyon. One of the images I came away with was this abstract photo I'll call "The River".

The process of making this abstract photo
One of my objectives in honing my long exposure photography skills is to work on my creativity, particularly as it relates to abstract photos. Abstract images allow people to have a variety of perceptions and interpretations of an individual photo. Long exposures lend themselves easily to the creation of abstract photos. One of the areas of opportunity in long exposure images of water involves ensuring that there is sufficient texture to the water. Too often, long exposures of water have highlights that are blown out and consequently contain no data available to correct when post processing. I typically under expose by 1/3 to 2/3 of a stop to maintain that detail. Then in post processing, I'll bring the exposure back up in the other areas keeping the detail and texture in the moving water intact. This has worked consistently well for me.

Equipment and Processing
For this image, I used the Fujifilm X-Pro1 and the XF 18mm f/2 lens. Exposure was 5 seconds at f/8 and ISO 200. I processed the RAW image through Lightroom; did some minimal cropping and then boosted the contrast selectively in Color Efex Pro to further bring out the texture in the water.

See on www.fstopguy.com