Tips and Tricks
See on Scoop.it – Fuji X-Pro1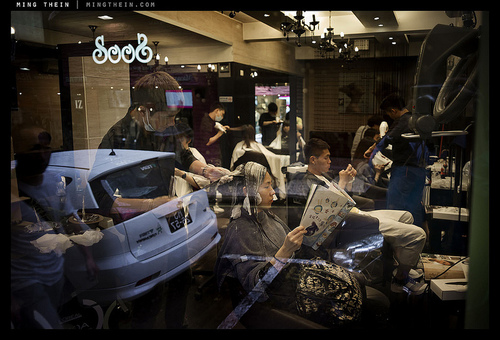 Continuing in this mini-series on street photography, there are a number of techniques that I use while shooting. Although it's possible to describe most of them in some detail, full understanding requires both demonstration and practice – this is where joining one of my workshops is ideal Together with the basic principles of balance, perspective, composition and what makes a good image – these techniques may be used singly or in combination to generate strong street images. In fact, they also apply to documentary and reportage work, too; the only difference between good street photography and photojournalism is that the latter has a consistent theme and subject. It's important to note that not every technique is suitable for every situation, and vice versa; as always, a good portion of making a strong image is knowing what to leave out. In a photographic situation where you have effectively zero influence of any of the elements in your frame except the composition and exposure, timing is the one key bastion of control that remains in the hands of the photographer. By making a conscious choice of when you push the shutter, you decide when each and every single one of the moving elements in the frame is in the position you want them to be in. However, it is too late to react only at the exact instant you see the composition you want. It is therefore important for photographers to be able to see a scene, visualize the potential contained there, and be able to imagine what the finished frame will look like once all of the desired elements are in place. It is then a matter of simply waiting for those elements to all come together, and being ready with the camera when they are. No matter how fast reflexes, or your camera, the fact is that if you react off to you see something, it's too late; training yourself to anticipate action is something that can give you the critical second or half-second which can make all the difference between getting the that and missing it completely…..

See on blog.mingthein.com
See on Scoop.it – Fuji X-Pro1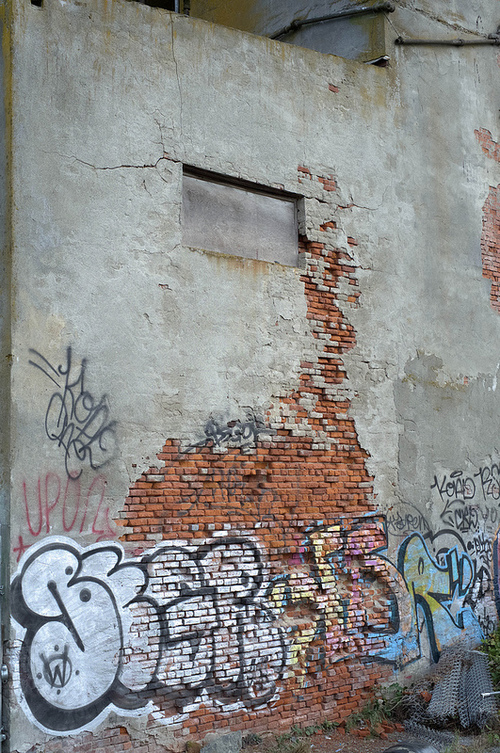 So after playing with this for weeks, I believe this is probably the maximum that we can get out of the Fuji RAF files until the other developers come up with better understanding of the unique X-Trans CMOS sensor. Now this is still not the most ideal workflow for most people. Pixel Peeping aside, the Fuji X files are fantastic, even in Adobe Lightroom. My goal in this was to get a better understanding of what is going on. I wish I knew how to program, because I'd love to create a simpler way to do this. If there's anyone out there that is interested in taking what I've done and turning into a nice little drag and drop application, I think you'd get a lot of fans.
The Process
Using command line DCRAW: dcraw -a -H 0 -o 4 -q 2 -f -m 15 -g 2.4 12.9 -6 -T
Convert TIFF file to LAB file in Photoshop
Resize image 200% with Bicubic Smoother
Select Lightness Channel under channel panel.
Select Median filter under Noise in Filter. Select 1 pixel
Resize image 50% with Bicubic Sharper (Nearest Neighbour is actually a more subtle effect which I kind of prefer)
Save.
SilkyPix and RPP both process very similar files and although I know for certain that RPP uses DCRAW, SilkyPix I believe is a proprietary RAW engine. What I do speculate is the chroma smearing is a result of interpolation errors. Much of it can be suppressed with chroma noise reduction without loss of image quality. However one of the big nagging issues was this 'zipper' aliasing that was happening. After analyzing the files, it seems specifically the red sub-pixels are causing much of this zipper effect, but also part of the interpolation issues. I was able to get rid of a good portion of the chroma smearing by doing 3×3 multi-pass median filtering through DCRAW…..
Full article on following Website:
http://frontallobbings.blogspot.de/2012/11/super-detail-with-fujifilm-x-pro1-raf.html
See on www.flickr.com
See on Scoop.it – Fuji X-Pro1

Matrix Metering:
this is also known as Evaluative metering. The camera meters across the frame, and then averages the overall brightness and chooses the exposure accordingly.
This metering mode will be fine in the majority of situations where there aren't too many bright highlights or dark shadows, or backlighting, and the scene you are photographing is evenly lit.

Centre-Weighted Metering:
in this mode the camera still meters the entire frame, but assigns the greatest weight to an area in the centre of the frame. So this would be the mode to choose when your subject is in the centre of the frame, and you don't want the exposure to be affected by very dark or bright areas around the edges.
Centre-weighted is often referred to as the classic metering mode for portraits, as it exposes for the subject rather than the background (assuming your subject is in the centre of the frame!).
However, this wouldn't be the mode to choose if you've composed your picture with your main subject off-centre.

Spot Metering:
here the camera meters only a small part of the frame. On my Nikon D700 the area is a circle 4mm in diameter – the exact amount will vary from one camera to another. This means that you can take a very precise reading, getting the exposure correct for your subject, and ignoring brighter or darker areas in the rest of the frame.

See on www.my-photo-school.com
See on Scoop.it – Fuji X-Pro1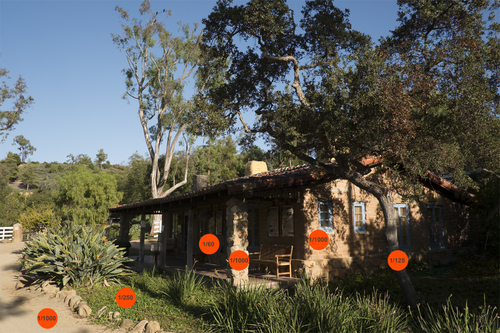 You've spent a small, or even a large fortune on your camera, it's state of the art, has bells, whistles, and even built-in metering.
You head-out to take photos, secure in the knowledge that some boffin engineers have programmed your camera's metering system to give you perfect exposure every time. You set up your shot – choose your aperture, and click – the camera has chosen a shutter speed and your shot is in the bag. Here's what my X-Pro1 came up with: 1/160 f/8 ISO200. But what if this exposure wasn't 'correct', or I should say optimal…..
How else could we judge the correct exposure for this scene?
You can use a hand-held light meter to set your exposure – an incident meter measures the light falling on it, and gives you an exposure value. It has a little white dome which you point at your light source – in this case the Sun, and you can set ISO and in this case f/8 for aperture, and the meter provides an optimal value for shutter speed. My meter in full Sun gave me a value of 1/500 f/8 ISO200. I set my X-Pro1 to those settings and got this shot: As you'd expect, the change in shutter speed has produced a darker image – the colors are more saturated, the highlights are muted, and the shadows are deep black. If you compare detail from the camera exposure and incident exposure, you can really see the difference…

See on www.fujix-forum.com
See on Scoop.it – Fuji X-Pro1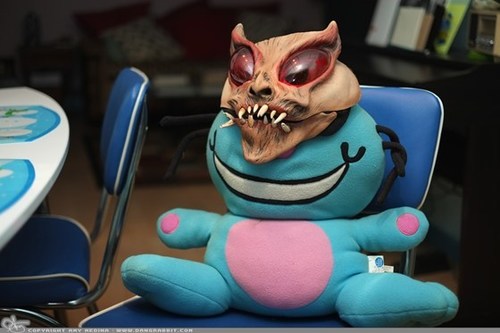 Yes, it's true… you can bounce the little flip up flash on the XE1. The way it pops up seems to lend itself to easily holding it with a finger, pointed at the ceiling… and this is a very welcomed thing. I'm not normally a flash shooter, AT ALL… so I don't even know the best settings for inside flash shots. I just took these quick to show the difference.

NOTE: Sorry about the subject – I didn't have a model that would sit still otherwise. ALSO these are straight out of the camera. If the white balance seems a little "cool" it's because the ceiling in this room is painted a light but stylish shade of teal blue.

See on forums.dpreview.com
See on Scoop.it – Fuji X-Pro1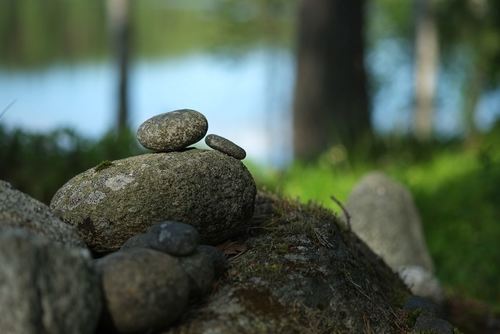 I've gone through my photo archives again. There are actually quite many interesting shots that I've neglected in the first round. I've tested B&W conversion for many shots using VSCO Film presets in Lightroom. Quite refreshing approach actually! I also processed quite many using VSCO color presets like Fuji 160 C which seems to be my favorite at the moment. It seems to be so that some shots need to be archived to be found again. SP. XF 60mm F2.4 R Macro lens. VSCO Film Fuji Neopan 1600 preset. Love that grain! I just got a Fotodiox EOS-FX adapter to test my Voigtländer 90mm F3.5 SL II lens with my X-Pro1. I will soon post some photos taken with that combination and I will add some comments on it too.

See on jonnenaarala.wordpress.com
See on Scoop.it – Fuji X-Pro1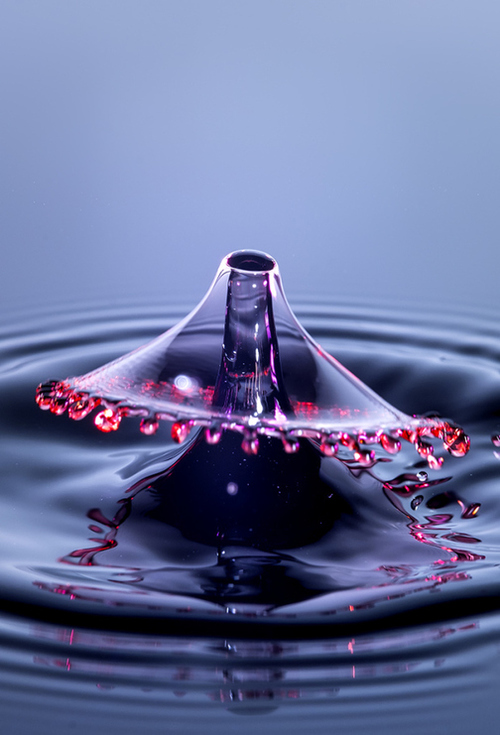 Macro photography is hard work. There are so many technical issues to overcome that you have to be a very patient person with the correct camera equipment. Now, add in the complexity of HIGH SPEED WATER DROP COLLISIONS to the mix and you are faced with one of the more complex camera and photographic setups and skills necessary to capture great images. Most people think that water drop photography is purely luck or done with high speed computer controls. While this statement is partially true, you still have to overcome the normal issues associated with macro photography in the 1:1 image ration realm. By this I mean that a penny photographed is the same size as if laid on the camera sensor, hence 1:1!
See on Scoop.it – Fuji X-Pro1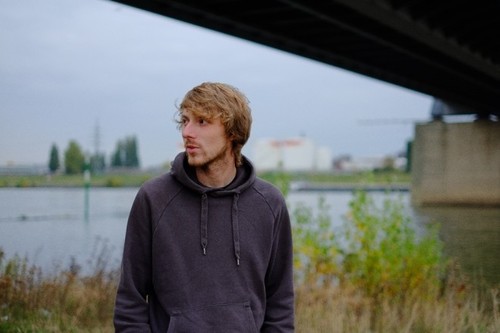 Was geht in Sachen RAW Entwicklung im November 2012, und hat sich mit dem Release der Lightroom Version 4.2 in der "Wasserfarben Effekt Affäre " was getan? Das erfahrt ihr auf sachlicher Ebene, und ohne Vernachlässigung wesentlicher künstlerischer Aspekte im folgenden Artikel! Grundlegend, dreht sich dieser Post um die RAW-Entwicklung von X-Trans Sensor basierten Kameras, wie der Fuji X-Pro 1 bzw. XE(die Bilder sind mit der X-Pro 1 und dem Fujinon 35/f1.4 enstanden) und lässt sich deshalb nicht auf Kameras mit einer klassischen Bayer-Matrix übertragen. Ein gewisses Grundwissen setze ich mal vorraus, wenn etwas unklar sein sollte fragt ruhig via Kommentarfunktion. Berücksichtigt wird hierbei das finale Ergebnis, das in diesem Fall in Sachen Colorit, Dynamik, Gradation, Korn und Schärfe(auch Bokeh) möglichst nah an eine beliebige Filmcharakteristik(z.B. Velvia, Provia, Portra 160 NC) angepasst werden soll. Dabei zeige ich einfach mal verschiedene Varianten, und wie man zum gewünschten Ergebnis kommen kann.
Google Translater (ENG)
http://translate.google.com/translate?sl=auto&tl=en&js=n&prev=_t&hl=de&ie=UTF-8&layout=2&eotf=1&u=http%3A%2F%2Fwww.janfervers.com%2F2012%2F10%2F22%2Fraw-prozess-teil-i%2F&act=url

See on www.janfervers.com
Dull frame lines make it almost impossible to use the OVF outdoors during the day with mount adapters But I found a way to change this. I apologize if I'm the last one to figure this out but here is a little tutorial on how you can trick the camera to brighten them if you didn't already know how. This isn't written in the manual as far as I know.
See on Youtube