Tips and Tricks
See on Scoop.it – Fuji X-Pro1

Question: Is there a setting you leave on most?
Answer: My main way of shooting the x100 and xPro-1 is completely different than how I shoot my other cameras on jobs. Here's how my X cams are typically set up…
See on zarias.tumblr.com
See on Scoop.it – Fuji X-Pro1
Jon from Robert White Photographic show the Fuji X Pro 1 with the M adaptor for Leica Voigtlander and Zeiss M mount lenses.
The Fuji X- Pro mount adapter that allows the use of a wide variety of M Mount lenses on the X Mount camera body. It is built with a three-part structure that uses optimum materials for each of the components, to accommodate perfect fitting with high precision.
The adapter also features electronic contacts for communicating signals with the camera body and a function button to allow users to easily choose necessary settings and functions. The bright frame, shown in the Optical Viewfinder mode, changes according to the defined focal length for easy shooting.
See on www.youtube.com
See on Scoop.it – Fuji X-Pro1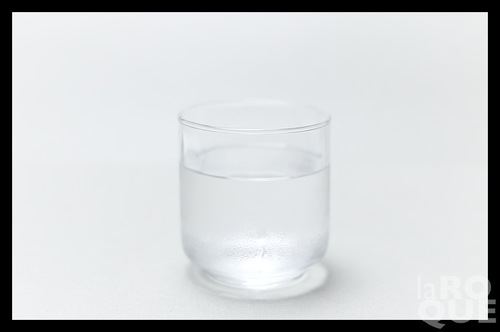 Nothing earth shattering today. I had trouble sleeping last night so I decided to try out the X-Pro1's macro mode in a studio setting. I used a single Nikon SB-900 in a medium softbox triggered in SU-4 mode by an on-camera SB-800 dialed way down (1/128). Obviously everything's manual but barring that it works quite well. Not as efficient as having full control on the commander unit via CLS but it gets the job done.

See on www.laroquephoto.com
See on Scoop.it – Fuji X-Pro1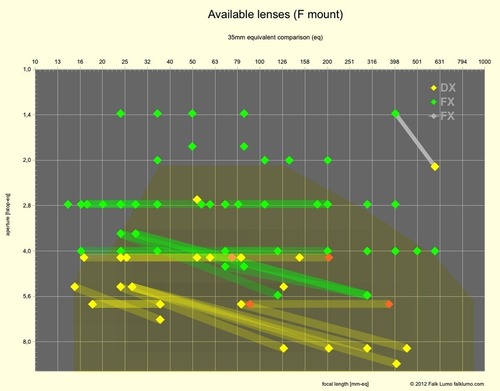 Full frame cameras, esp. full frame digital SLRs, are a good option to obtain premium image quality.
I explained why there is a sweet spot of image quality where full frame cameras deliver the most cost-efficient solution today. And this is why their market impact must be increasing rapidly.
IMHO, this sweet spot may be expressed today as the region of between 20 and 50 clear MP images. Below, I think APSC still provides the better alternative and above it may be medium format. The Nikon D800 sits right in the middle of this region and this may explain why it is such a smash hit….

See on www.falklumo.com
See on Scoop.it – Fuji X-Pro1



I found myself standing in front of billions of grains of sand forming a monumental mountain. The dirt danced in the air as short breaths of wind thrust the sand about. The wind howled, choreograp…
Thx Leigh for your Suggestion :-)
See on leighdiprosephotography.wordpress.com
See on Scoop.it – Fuji X-Pro1


In general, I try to keep everything as simple as possible, which is actually one of the reasons for why I love the Leica M9 or in this case, the Fuji X-Pro1. They are cameras that are purposely built with a lack of electronic wizardry. I find that sometimes the electronics just get in the way, and it's actually a bit liberating to use a camera in just its raw form. It kind of reminds me of the film days .
See on findingrange.com
See on Scoop.it – Fuji X-Pro1

For every one hundred photos I take only ten or so make it out of Lightroom. Photos are published on this blog, flickr, 500px and Facebook. The rest remain in Lightroom for review at a later date.
The photos I publish to the internet are generally 1200px wide and 70dpi and thus not ideal for printing. As a result I always like to create a print quality backup of the these images 'just in case'…

See on www.flixelpix.com
See on Scoop.it – Fuji X-Pro1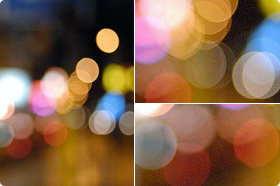 Bokeh comes from the Japanese word "boke" which means "blur" or "haze" and is the photographic term for shots with specific out of focus points within a photo. This normally intentional effect can dramatically change a shot by shifting the focus to specific parts of an image you want to highlight, or to simply make an image more aesthetically pleasing to the eye. You can check out the "Battle of the Bokeh" videos on the DigitalRev channel here, where we compare some of the best cameras and lenses for the bokeh effect.

See on www.digitalrev.com
See on Scoop.it – Fuji X-Pro1

As promised, this is a continuation of the previous article (Part 1) on how to get the most out of your Fujifilm X-Pro1. This has become my main camera system when I travel and since have shot at least 10,000 frames with it over the past 4 months, I have discovered a few things that have made my life a lot easier, which I would like to share with you.
Here are the remaining 12 tips I have found to be very useful during the 4 months that I have used this camera system.
Part 1:
http://roel.me/getting-the-most-out-of-your-fujifilm-x-pro1-part-1/

See on roel.me