Tips and Tricks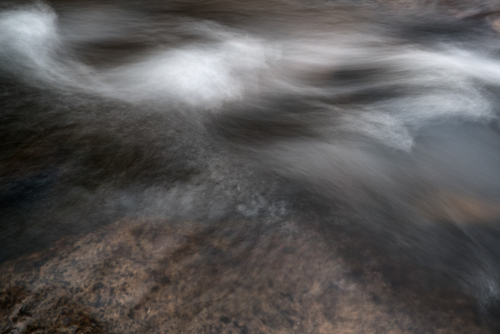 I spent a good part of the afternoon on "Black Friday" avoiding the crowds of crazy shoppers that were out and about by hanging out at the Little River Canyon National Preserve near Fort Payne, Alabama. My primary purpose was to make long exposure images in and around the canyon. One of the images I came away with was this abstract photo I'll call "The River".

The process of making this abstract photo
One of my objectives in honing my long exposure photography skills is to work on my creativity, particularly as it relates to abstract photos. Abstract images allow people to have a variety of perceptions and interpretations of an individual photo. Long exposures lend themselves easily to the creation of abstract photos. One of the areas of opportunity in long exposure images of water involves ensuring that there is sufficient texture to the water. Too often, long exposures of water have highlights that are blown out and consequently contain no data available to correct when post processing. I typically under expose by 1/3 to 2/3 of a stop to maintain that detail. Then in post processing, I'll bring the exposure back up in the other areas keeping the detail and texture in the moving water intact. This has worked consistently well for me.

Equipment and Processing
For this image, I used the Fujifilm X-Pro1 and the XF 18mm f/2 lens. Exposure was 5 seconds at f/8 and ISO 200. I processed the RAW image through Lightroom; did some minimal cropping and then boosted the contrast selectively in Color Efex Pro to further bring out the texture in the water.

See on www.fstopguy.com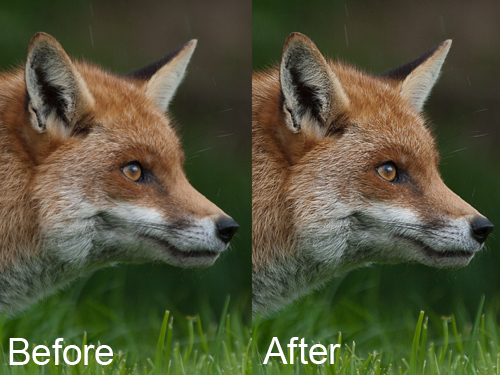 Most people who have experimented in Photoshop, especially those who shoot in raw, will have some experience of trying to sharpen an image. Sharpening increases the contrast between neighbouring pixels resulting in the visual effect of a crisper image. It is typically the last processing step that should be performed on an image and is often used to enhance already well-focussed images or in desperation to try and rescue elements of a photograph that weren't captured in-focus when the shutter was pressed. There are numerous ways to sharpen images in Photoshop, so much so that there is a whole sub-menu of filters dedicated to sharpening, each offering a different amount of control and different levels of success. However, one of the most overlooked filters that can help you achieve better results with more control isn't found in the Sharpen sub-menu, but is in fact found in the, usefully named, Filter -> Other menu: the high pass filter.
I'll take you through a step-by-step guide to using high pass filter and hopefully show you how simple and effective image sharpening can be…..

The benefit of using this method to sharpen your images is that the sharpening effect is applied in a non-destructive fashion, on a duplicate layer, with a very simple to understand parameter (in the Radius value) that controls the magnitude of the sharpening, as well as giving you the ability to fine tune the final effect using the Opacity slider.

See tutorial on digital-photography-school.com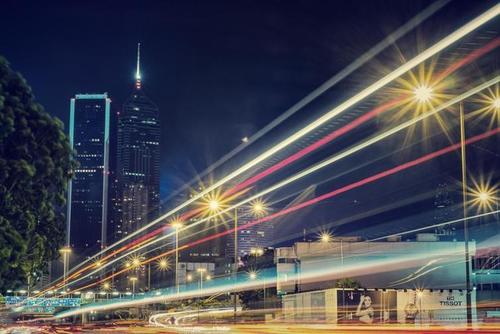 Ich habe schon seit einiger Zeit meine Fuji x-pro1 und bin nach wie vor sehr begeistert von dieser Kamera. Ganz besonders interessant finde ich die kamerainterne jpg Engine. Ich bin mit meiner anderen Kamera (Canon 5D MkII) eigentlich ein absoluter RAW Shooter. Bei der x-pro1 allerdings habe ich aber aus zwei Gründen diese Angewohnheit abgelegt. Zum einen, weil die OOC jpgs so gut sind, dass sie so gut wie kaum eine Korrektur benötigen und man die tollen Fujifarben hat. Zum anderen, da es nur sehr wenige RAW Konverter gibt, welche mit den x-pro1/x-e1 RAW's umgehen können. Mir sind im Grunde nur drei bekannt: Lightroom 4, Raw Photo Processor (RPP) und Silkypix. Letzterer ist der x-pro1 im Lieferumfang in Version 3 mit beigefügt.
RPP habe ich einmal zum Testen geöffnet, aber ich finde es sehr kompliziert oder besser sehr benutzerunfreundlich, und das Ergebnis, das ich herausbekam, war hässlich. Muss freilich nicht für jeden gelten, ich für meinen Teil habe den aber wieder von der Festplatte geschmissen.
Lightroom ist ein alter und sehr guter Bekannter von mir. Ich bin absolut überzeugter Lightroom Benutzer. Auch wenn ich Lightroom schätze, so kann man nicht von der Hand weisen, dass Lightroom die x-pro RAW's beim Schärfen nicht sauber verarbeitet. Es kommt zu aquarellartigen Konturen. Bei Silkypix ist dies nicht so. Silkypix schärft sauber ohne aquarellartigen Konturen. Das war einer der Hauptgründe für mich, warum ich mir diesen RAW-Konverter denn genauer anschauen wollte. Silkypix Pro 5 gibt es für Mac und Windows Rechner und es lässt sich eine 30 Tage Testversion auf der Homepage des Herstellers herunterladen. Die Version 5 kommt etwas benutzerfreundlicher und mit mehr Einstellmöglichkeiten als die der Kamera beiliegende Version daher. Im Gegensatz zu Lightroom benötigt Silkypix aber zwingend eine längere Einarbeitungsphase. Viele Entwicklungsfunktionen sind nicht gleich offensichtlich. Es gibt ferner eine Vielzahl von (Vor-)Einstellungen, um Silkypix seinem gewohnten/gewünschtem Workflow anzupassen. Hier bin ich noch am rumexperimentieren…..
Google Translater (ENG):
http://bit.ly/Y1Za6h
See on www.qimago.de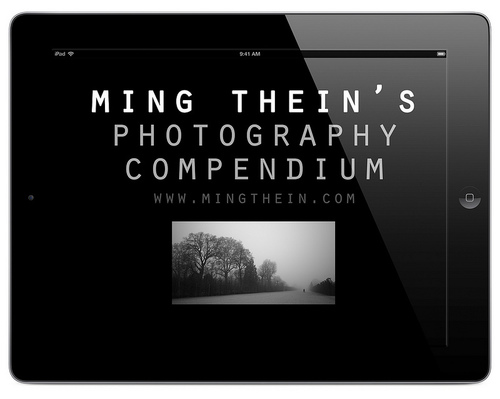 … now available for $1.99 on the Apple App Store!

There are a million and one camera apps out there. But how many of them actually teach you about photography? What if you want to know, say, what comatic aberration is? Or perhaps you need some help with Photoshop, a dose of pictorial inspiration, a camera review, a concise opinion on whether a particular lens is worth buying, or a deconstructivist philosophical article to figure out exactly what's missing from your images?

Brought to you by renown photographer and writer Ming Thein of www.mingthein.com, the Photographic Compendium covers all of these things:

Dictionary
The photographic dictionary contains most of the commonly-encountered technical terms (email us if you've got one that isn't included, and we'll do our best) and common acronyms used in photography today.

Camerapedia
If you need to figure out whether you should buy lens A or lens B, look no further. This section includes a concise opinion on every single piece of equipment that Ming Thein has ever used – quite a lot, considering he used to review cameras for a living. It's a living document and will continue to be regularly updated as more new equipment is released. Ming will also only opine on things he's actually used and shot with.

Training videos
One of the more popular things Ming has done is the Photoshop Workflow for Photographers DVD – we've now expanded on that, with new images and new individual segments for specific purposes; video on demand lets you buy only the segments you need, and get them straight away. No more waiting for the postman! We also plan to continually release new segments on a regular basis – some dealing with more advanced retouching or editing techniques, some dealing with new images, some camera-specific. You can also request a video. For iPads with Retina display the videos are delivered in HD. We also use a global content distribution network to ensure that you have quick access to our high quality videos.

Photo stream
Think of it as your daily inspiration – this feed pulls the latest images from Ming Thein's own photographic work.

Blog aggregator
A bonus feature to cache the most recent articles to read offline – handy if you don't have an internet connection. And we all know that the images are best appreciated on a larger screen than your phone.

See more on blog.mingthein.com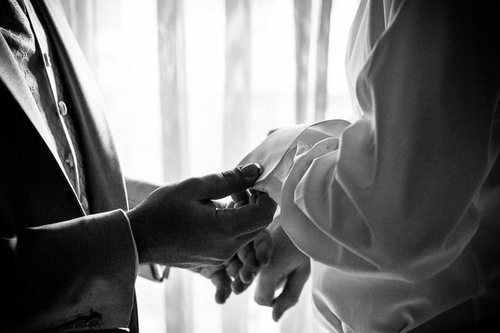 Big weddings, small cameras. Here are the pro tips you need to survive.
…. as always, I learned more in a day's live shooting than you ever can in hours of studying forums, reading manuals or even in safe practise shoots. At one point you just have to make a leap of faith and deal with anything that turns up. None of this is really news but here are my main pieces of advice from the day:
Forget multi shots – I typically leave a Nikon in "continuous low" mode and shoot either single shots or "double taps". In marginal light the second frame is usually sharper. Forget that. On an X-Pro 1 or X-E1 (can I just call them X-CSCs and we'll agree it means this?) the burst mode can lock your camera for a considerable time. Stick to single shots – first shot is the best, right?
You'll need spare batteries. More than you think. An X-CSC goes from "everything is great" to "I don't have enough battery to turn on the low battery warning" in about 2 shots. Change early, change often. In 8 hours' shooting I made it all the way to the 5th battery I had with me. The 16GB cards I had in each camera weren't full.
 The Q button is your friend. I have a number of shooting profiles set up under the quick menu which are identical on both cameras and can swap to my preferred black and white or macro settings at the push of about 4 buttons.
 Auto ISO is not your friend. This has been pointed out all over the web and hopefully Fuji will fix it in a firmware upgrade. The floor setting for shutter speed in auto ISO are way too low. If you shoot auto ISO you will get blurry pictures. I can handhold an X-CSC at slower speeds than a DSLR but still I got blurred pictures if I nudged it to auto ISO.
Strong backlighting can confuse autofocus. When a subject has their back to a bright window I'll often dial in +2 EV of compensation or more on a Nikon. On the Fujis +2 is your max and there seems to be a risk that the autofocus will be wildly out.
I took the EF-20 flashgun. This isn't really versatile enough for me. I shoot a lot of available light (or off camera lit pictures) but when I need flash I need more. I'll look at some other options – there seem to be plenty.
Speaking of flash, the X-E1 hotshoe seems to have a little play in it. I was using a remote trigger to run my Strobeam lights. This has worked perfectly on a number of cameras but if it gets the tiniest knock in the X-E1 then it won't make contact and the lights won't fire. If you're shooting on flash then consider leaving image review set to "on 1.5s" so you can double check. I usually leave it off to avoid confusing myself.
I would have changed to using the X-Pro 1 with flash but for some reason I couldn't get it to fire at all – I know that's my fault. It will be a menu setting.
It's too slow (for me) to change AF point on the fly in a live fire environment. Focus and recompose. Be careful with that at f/1.4….
Fuji need to make a decent portrait lens stat. Sadly it's not yet on their roadmap. If the 18-55 is anything to go by then the 55-200 could be quite nice but at f/4.8 it will be a little "slow" for me. I had the Nikon 105 DC and adapter handy but didn't feel confident nailing focus with it on the day.
See on words.peoplebyryan.com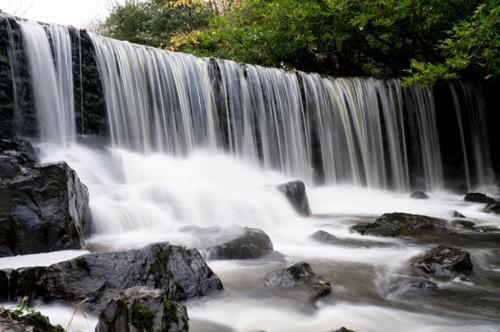 I was asked my opinion on how the Fujinon 18-55mm zoom lens would fare in Long Exposure Photography setting. Equipped with my trusty tripod I thought I would capture a few very quick test shots using the Fuji XE-1 and 18-55mm lens. I headed to the my favourite location and the one I used for the cover of The Long Exposure eBook. Without any ND filters I shot a series of long exposure images between F/18 and F/22 shooting at up to 3 seconds with an ISO of 200. This image is straight out the camera with no post processing.I am shooting RAW with the X-E1 and have noticed that Lightroom 4 crops the X-E1 RAW files on import. It is easily fixed by clicking the "Crop Overlay" tool in the Develop module and setting the size to be "Original". I did put the 18mm (prime) lens on the camera with ND10 filter attached but I actually found I missed the OVF of the X-Pro1 for final framing. It is probably something I will get used to but the real joy has to be just how light the X-E1 is to carry around, it is definitely noticeably lighter than my X-Pro1 (which isn't exactly heavy!). It was liberating to be able to use the zoom lens to frame the shot. With a prime lens the photographer has to zoom with their feet which has obvious limitations at the base of a fast flowing waterfall. With the zoom lens I was able to get tighter (towards the 55mm end of the lens) and retain the f/22 aperture using the manual aperture mode (switch on side of lens).
Using the Zoom. You can view larger version of the photos featured in this post over in the flickr set. I was really impressed at the quality of the images even if they are only 2 second exposure captures at f/22.
If you want to learn how to capture long exposure images with any camera system then check out The Long Exposure ebook http://www.flixelpix.com/featured/the-long-exposure-photography-ebook/
See on www.flixelpix.com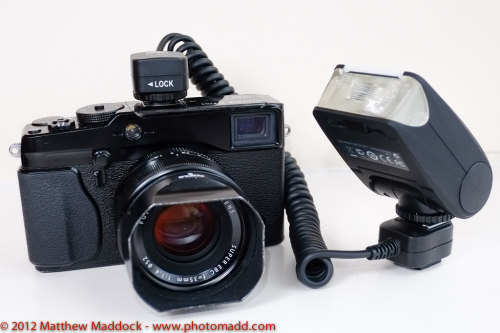 I've been trying to figure out how to get my flash off-camera on my X-Series cameras but still retain TTL function for a while now. I've asked around everywhere but either nobody knows, or nobody seems to agree how to get it done. Fuji don't produce a TTL flash cable themselves, and there are no 3rd party solutions either for the Fujifilm X-Series cameras. I have a radio flash sync system, which is fine when I'm taking photos in a studio type situation where TTL metering doesn't matter, but I wanted something to get the flash off the camera when I was out and about, an easy TTL solution that meant I didn't have to try too hard for quick snaps. Sometimes by the time you've got the flash power right the moment has gone. I've been using the EF-20 and EFX-20 flashes with the X100 off-camera by activating the on-camera flash and firing the EFX-20 flash as a slave (the EF-20 doesn't have a slave mode). This works well in many situations but has a few disadvantages. Firstly, you might not want the on-camera flash to fire – you may only want light from your main flash. Secondly, it's not always 100% reliable, and finally, it doesn't work on the X-Pro1 as it doesn't have an on-board flash!
I've been doing a lot of work improving my flash techniques recently (a long post will be coming up about that soon) and really wanted this sorted out so I decided to take matters into my own hands! I tried out a supposedly universal cable in-store that said it worked with Nikon, Canon and Fujifilm, but it didn't work at all. I wondered if one of the cables from another main manufacturer would work on the X-Series cameras. The two candidates being Nikon and Canon of course. Given the historic connection Fuji had with Nikon producing the S2 and S5 DSLRs I thought that a Nikon lead would be the obvious choice, but having had a look at the two, the connection pin placements on the Canon cables seemed to match better with the pins on the Fuji hot-shoe. With the genuine Canon cables around £50 I just couldn't justify buying one on the off-chance that it worked, but after a search around I found a 3rd party Canon compatible cable by Pixel on Amazon at £16.99 – at that price it was worth a shot! This is the cable I bought – Pixel FC311/s Compact TTL Sync Cord for Canon….

See on www.photomadd.com

Most people think the digital cameras histogram only shows you your exposure. Few realize that it can also tell you a lot about image quality. Some of you may have heard the saying: "Exposing to the right" But what does it really mean? If I told you that the histogram was a graphical representation of your digital cameras sensor and the distribution of tones in an image you would probably reply ………"Well So What!" But if I told you you that, by understanding how it works, you could possibly increase the image quality of your
picture by another 10-20% then that might surprize you! Digital cameras can't see as well as the human eye. Where you and I can see up to 16 stops of light and shade,Black & White film can see around 11 stops (see diag. below), but the digital cameras censor, (like slide film) can only see around 5 stops. Even if this number increases as technology advances, the theory behind how to expose an image, based on the histogram is still sound. What you must first understand is, the histogram is divided up into five bands of equal width. So you could suggest that each band represents one stop of dynamic range. If these bands all recorded the same amount of information, then life might be a lot simpler, but they don't! Instead 50% of the tonal values are recoded in the brightest stop of the histogram. (zone VII on our diagram) half as many in the second stop and so on. With most digital cameras recording RAW images in 12 bit, this gives us 4096 potential tonal values in an image. If 50% are in the brightest stop, that = 2048 tonal values. In Zone VI the are 1024, Zone V = 512 Zone IV = 256 and Zone III only 128……
See on www.my-photo-school.com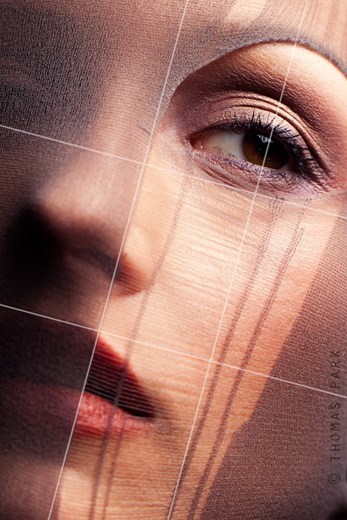 There are no rules for good photographs, there are only good photographs – Ansel Adams
In a previous article, I discussed several so-called 'rules of composition'. Compositional rules, however, can be polarizing and divisive. Is this because as artists, we prize independence and don't like to, 'color in between the lines'? Or is it because we've all experienced disappointment when slavish application of the Golden Ratio still produces drab and lifeless images? Certainly, great works of art have been produced throughout history that paid no heed to pre-determined compositional rules. You may ask then, if compelling art is not created by simply following rules, what's the point of learning the rules in the first place? That's a great question.
Now this is not going to be an article suggesting that all compositional rules are 'bad' or 'wrong'. Instead, what follows is a look at the rationale behind some established compositional rules. I'd argue that by understanding the intent behind a rule, we can subvert or break the rule to create drama or focus the viewer's attention in creative and novel ways. Let's begin with an example from another visual medium: drawing.
A story about eyes
Many years ago, my great-uncle – an accomplished painter and sculptor – was teaching me how to draw portraits. He suggested placing the eyes at the vertical midway point of the head. This 'rule' won't be surprising for anyone with a drawing background, but for many people, the idea that the eyes are halfway down the face is unintuitive – it seems too low! I recently had a conversation with a friend who received the same advice from his father, despite the fact that he and I grew up in different countries. The fact that two artists from opposite sides of the planet were taught the same 'rule of eyes' points to one source of artistic rules: observations about the natural world. In reality, are everybody's eyes exactly halfway down their face? No, but it's a good starting point that is visually pleasing and conforms to our expectations of illustrated portraits. In fact, a distinguishing feature of children's drawings of people is that the eyes are placed 'too high up' on the face. This is a simple rule that helps us to draw a more realistic portrait. Just as importantly, however, understanding this rule allows us to make deliberate choices. We can draw a face with the eyes in the middle of the face for a natural look. We can instead place the eyes above the midway mark to give the drawing a more child-like quality. Or we can place the eyes below the midway mark to make the drawing look furtive or comical.
See on www.dpreview.com
See on Scoop.it – Fuji X-Pro1

White balance (WB) is the process of removing unrealistic color casts, so that objects which appear white in person are rendered white in your photo. Proper camera white balance has to take into account the "color temperature" of a light source, which refers to the relative warmth or coolness of white light. Our eyes are very good at judging what is white under different light sources, but digital cameras often have great difficulty with auto white balance (AWB) — and can create unsightly blue, orange, or even green color casts. Understanding digital white balance can help you avoid these color casts, thereby improving your photos under a wider range of lighting conditions. Color temperature describes the spectrum of light which is radiated from a "blackbody" with that surface temperature. A blackbody is an object which absorbs all incident light — neither reflecting it nor allowing it to pass through. A rough analogue of blackbody radiation in our day to day experience might be in heating a metal or stone: these are said to become "red hot" when they attain one temperature, and then "white hot" for even higher temperatures. Similarly, blackbodies at different temperatures also have varying color temperatures of "white light." Despite its name, light which may appear white does not necessarily contain an even distribution of colors across the visible spectrum….
See on www.cambridgeincolour.com