Travel Photography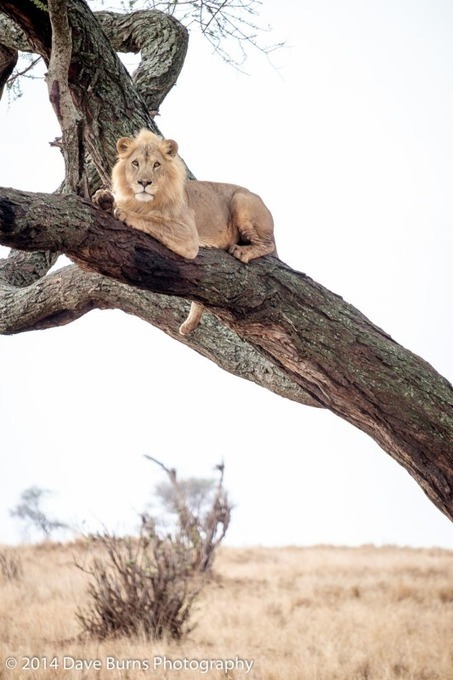 In a recent post, I described the kit I took on the most recent photo tour I led to Africa. The kit included the Fuji X-T1 and in this post, I'm going to talk about my impressions of using that X-T1 in the field, how well it performed, and whether I would bring it again. At the end is a gallery of images I made with the X-T1. When I told some people I was bringing the X-T1 on safari, they shook their heads. While people love their X-T1's, there's general consensus that it's not suitable for sports or wildlife photography – anything with fast action. And for those who follow online forums and Facebook groups and are familiar with the challenges many people face with the X-T1, much of this article will be predictable. That's probably a good thing: ultimately I just want my systems to be better and if Fuji is already aware of their gear's good and bad points, that increases the likelihood that they're already working on improving them. And that's a good thing because I'm biased: I want this gear to work well since it has many great points and ultimately my goal is to change my kit to use gear that is lighter and smaller than my current gear. My standard safari kit for several years has included the Canon 5D Mark III and that is my benchmark for the X-T1. I may not need the X-T1 to measure up to the 5D3 in all areas but there are a few areas of functionality that are critical to successful shooting on safari…….
Source: www.daveburnsphoto.com
This was my third trip to Iceland. My intent was to take some pics, reflect, and submit to some geographic OCD. My first trip to Iceland included eight glorious days driving the Ring Road. Three years later I returned with my family so they could experience this beautiful country and landscape. They got to experience a lot of the south coast along with the usual Geysir > Gullfoss > Þingvellir circuit. New to me on this family trip was a visit to the Snæfellsnes. So on my map of Iceland I had completed the big circle and several peninsulas, but there was one major region left unseen: The Westfjords. And it bothered me that to have a whole region unexplored. I flew from Boston arriving midnight at Keflavik, walked over to the Airport Hotel and grabbed a room for the night. After a good night's sleep and an Icelandic breakfast of breads, meats, cheeses, muesli and yogurt, I walked back to the airport to and picked up my rental car. My destination was Ísafjörður, far to the north…….
Westfjords Day 1: Keflavik to Ísafjörður
Westfjords Day 2: Ísafjörður and Villages
Wesfjords Day 3: Ísafjörður to Látrabjarg
Source: photo.stjeanm.com
Cuba, an interesting mixture of beauty, problems, friendly people, culture and complex history. There are 11 million people living in Cuba, 2 million are living in Havana. Many cities, such as Cienfuegos, Camagüey and Santiago de Cuba exists of many squares and churches. But compared to Havana, the other cities are small towns. It's huge, vibrant and easy to stay a week there without getting bored. Cuban people are very friendly and love to talk. Although there are many mixed races, I didn't notice any racism. Life is tough enough without it. The more you drive west, the richer the country appears. You'll see nicer cars, better clothes, better food and bigger stores. Go east and you'll go more rural. You'll see more donkeys, smaller buildings and also poorer people unfortunately……..
Source: tjeerd.me
Days before my trip to Taiwan with my wife and daughter; I was cracking my head on which lens to bring for this 9 days trip. On my daughter's front; she is also cracking her head on which 2 precious stuff toys she is allowed to bring along to Taiwan. I am the type of photographer; that will hate myself if I don't have the right lens when its needed. At the same time; I can't possibly bring all. So my final decision; the Fuji XT-1 with 4 lenses. 10-24mm, 23mm, 56mm and 55-200mm. All this gears into a Billlingham Hadley shoulder bag plus space for 2 diapers, wet wipes, candy, 4 magic pens and 3 sheets of papers for Summer to draw when needed. We arrived at about 730pm at Madison Taipei Hotel after slightly more then 4 hours flight from Singapore. As we were checking in; to my horror, I realized I left one small luggage at the taxi stand at the airport! Inside the luggage there is one laptop and 2 lenses! The wonderful hotel staff, Irene Fang; is the person to look for when one have a dire situation to handle. She called the airport staff to trace for my lost luggage and arrange the hotel's regular taxi to drive there to collect the luggage
back. What a way to start my holiday! When all the dust is settled down, Irene leads us to our hotel room; which is on level 12. She surprises us with a room upgrade! Suddenly I feel my holiday is really starting! A beautiful one……..
Source: ivanjoshualoh.wordpress.com
I've had the pleasure of owning my Fuji X-Pro1 for just over 2 years now (unfortunately I bought it when it was still ridiculously expensive) and although lots of people have talked of switching entirely from Nikon and Canon, I still have plenty of use for my 5D iii. I prefer the Canon for the odd wedding I shoot (I do use the X-Pro1 as a 2nd camera/back up) and I also use it for the odd freelance camera operating gig. The reason I bought the Fuji was pretty much the same as everyone else. I really couldn't be bothered dragging round a massive DSLR to family things, holidays, weekends away etc but still wanted something that could shoot great quality images. When I decided to head off on a 6 week trip round the United States with 3 other people, taking the X-Pro1 and leaving the 5D was a no brainer. As well as taking plenty of pictures, I was also editing the images, updating Tumblr and creating Steller stories as I went, all without my trusty laptop. I think I had an almost perfect balance of kit and functionality for traveling so I thought I'd outline my process and the gear I took…….
Source: www.stuheppell.com
While in Honduras I spent a long time in a Toyota Land Cruiser on dirt roads feeling like a bobble head doll. Dirt roads like this one, we would be on for couple hours at a time. I was in the front seat riding shotgun because I was 6'2″ and the others were much smaller in the back seat. The others had been here many times before and were astonished that I was getting any usable pictures. They had bad experiences in these situations. So how was I able to get sharp photos? ……
Source: blog.stanleyleary.com
I've been a loyal Canon user since I've started photography, and I have nothing but praise for its cameras. I shall still retain my Canon 5DII and a bunch of lenses for as long as I can. However, I realized that my style of photography has evolved during the past few years…prompting me to splurge big time on a Leica M9, and not too long ago on a Fuji X-Pro1. The evolution of my way of seeing, the lightness of these two cameras and the quality of their images laid the foundation for my being ready and very receptive for a DSLR replacement. Traveling to photograph Holi in India earlier this year, and having to hold the 5DII at shoulder-length to photograph inside temples and avoid color powder/water bequeathed me a short-lived tennis-elbow like pain, but it made me realize that DSLRs are really heavy computers with lenses attached to them……
After the official workshop ended, as often, we offered an extension on the trip. The planned extension was to Srinagar Kashmir and the surrounding valley But as you might know the Kashmir region was faced with unprecedented flooding and there was no way we would be able to lead a workshop in such surroundings. So Piet, Alou and I had to put our heads together in a hurry and come up with an alternative for Kashmir. The obvious choice became the one we went with: the amazing Nubra Valley. The Nubra Valley is located Northeast of Leh over the Khardung La (Khardung Pass). The Khardung La is touted as being the highest motorable road in the world at 5,602 m (18,379 ft). Frankly I doubt that. Our GPSs all came in closer to 5,334 m (17,500 ft). Nevertheless, it is high! So much so there is a sign posted in all caps that reads, "STAYING FOR MORE THAN 20-25 mins CAN BE HARMFUL TO YOUR HEALTH"……
Source: thedigitaltrekker.com
My name is João Marques i`m an amateur photographer living in Lisbon and i would like to tell about my experience, this holidays, in choosing which camera to take. So this year my vacations were on the beautiful greek islands of Santorini and Mykonos. When i was making my bag i had a hard decision to make, wich gear should I take? My options were carrying my heavyweight equipment: canon5d2+zeiss 21 2.8+sigma 35 1.4+ canon 70-200 2.8 IS II+manfrotto tripod+ lee filter set. Or go with my every day camera, the small, beautiful and excellent Fuji X100s. Since I had to take 7 flights in total, the choice was pretty easy, those were not a "photographic" vacations, my plan was to relax and bathing on the warmer mediterranean waters……
Source: www.stevehuffphoto.com
Let's face it, shooting architecture and landscapes is not something I feel comfortable with. However I've always been attracted by long exposure and sunset shots. Three things were missing so far in order to start an long exposure architecture project and I managed to get two of those already:
the will (yep, got it eventually)
a proper lens. The Fujinon XF 10-24mm f/4 has been delivered!
filters (still missing those babies but it doesn't prevent from training and shooting)
Unfortunately for me the 10-24mm I ordered came with dust between two lenses and I could only play with it for half a day before sending it back. The pictures below are a tiny set of what I could quickly shoot in the morning before going to work and during my lunch time in Paris…..
Source: patricemichellon.com