Travel Photography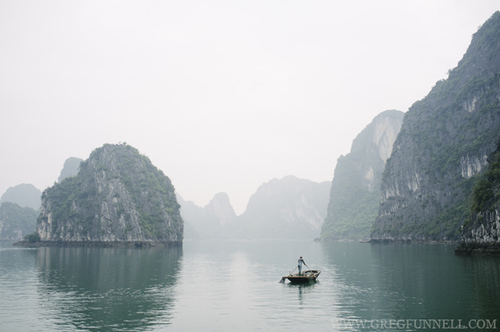 The other day I had to make a call I never wanted to have to make. At 28 I needed to see a chiropractor – some would call it the photographers curse, a curse that unfortunately goes with the territory. Lugging heavy camera gear around, usually with it hanging from the neck, waist or one shoulder eventually takes its toll. This realisation along with some other vague and equally suspicious excuses was one of the reasons I'd been interested getting myself one of Fujifilm's X-Series cameras – the thought of having a camera that was small and light and could maybe even supplement my heavy old SLR was appealing. I knew they would probably never replace my SLR for work but as everyday cameras they seemed to offer a good compromise. In 2011 I bought the Fujifilm x100, a camera I loved to hate, a camera that for me was so nearly there in terms of what I personally was after but somehow not quite. It looked fantastic (for some reason more of an appeal to me than it really should be) and contained pretty much my perfect carry around set-up; packing an equivalent of 35mm f/2 lens. It was almost too silent when it took a photo (to the point where at times I wasn't even sure it had taken) but is small size and discretion were a big plus for me, the whole thing could slip in my pocket and yet it felt good in the hand with a nice weight. The whole manual shutter and aperture operation were a total winner for me. I think Fuji had finally realised that most camera manufacturers seemed to have failed to realise, photographers are creatures of habit, we are by and large dinosaurs, and we like what we know, and what we know works. So many cameras that come on to the market aren't aimed at dinosaurs, they are aimed at the mass consumer. Manual shutter dials and aperture rings disappeared from all but 'pro' cameras because they seemed archaic. This may well be the case but equally they were a tried and tested function that had been the norm for decades, and yet within a matter of years digital cameras had consigned them to the graveyard, much to the annoyance of the dinosaurs. Fuji it seems finally cottoned onto this and their x-series cameras are evidence of that – they're a nod to a system that is tried and tested. Nevertheless with the x100 they still managed to get a few things wrong. They may have designed the hardware well but the internals, the menu system, was a generally nonsensical and the camera had a habit of not responding particularly fast, it was sluggish, not much but just enough, and it acted at time likes a despondent child. Luckily Fuji were a company that actually listened to its customers and the firmware updates did start to tackle these problems…….
See more pictures on www.focus52.blogspot.co.uk
Since a few month I use a Fuji XPRO1 (before I used a Leica) and I opended this folio – Romain
I like his style and b&w conversion. Thx for sharing your work Romain :-)
See more pictures on www.diaryandmemories.com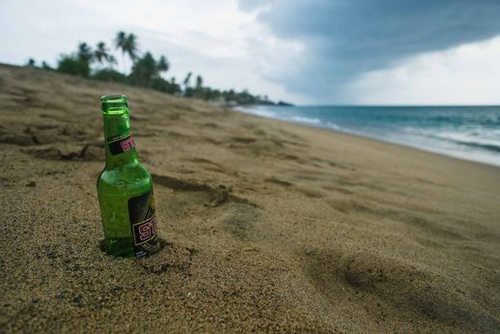 When I told people I was going to Trinidad, a few of them asked me, "what about Tobago?" Of course, my friends and I always planned on visiting both islands during our trip, but "Trinidad & Tobago" is simply too long a name for any country to have, and I'm too lazy to say the whole thing every time I refer to the place. Plus, all I got was one stamp on my passport! I decided to split this series in two mainly because I didn't want it to be too long, but it's just as well. Although the two islands  do have some things in common, overall, they are markedly different. Trinidad is much bigger; it's more like a country, with several grimy urban areas. Tobago is a lot smaller and it caters more to tourists. In fact some of the people we met there, didn't even bother to visit Trinidad. Their loss. We rented a car at the airport from a local business owner whose picture I sincerely regret not taking. He was a big guy who told us not to worry about big companies run by white people, and we were happy to give him our business. We ended up with an old Nissan, a real hoopty… but a solid one that never broke down on us. I waited at the above location as my friends sorted the hotel room. We all ate lunch at said location – chicken, rice, beans, and a local dish called callaloo. We had left Trinidad at noon, and we finally got settled a little past 3pm. The hotel was right on the beach. The only problem is it was a ridiculously long walk from the lobby/car, and there was a wire right in front of our balcony spoling the view. Things could have been much worse. As soon as we got to the beach we were accosted by a local dred trying to peddle his wares… I'm not sure if he actually made them or if that even matters. If any of us had been alone, we probably would have shooed him away, but we ended up talking to AUF for a while. Sure enough, like some typical tourists, all three of us now have a bamboo incense holder with his name engraved on it. Ha! He was not the only person we met on the beach that afternoon. Roger – the other dred pictured below – seemed more reasonable, and he wasn't trying to sell anything special. The big kid on the other hand was all about trying to take us on some fishing expedition. Of course, he failed, repeatedly. There were more… some cool, others not…..

See on blog.karimhaddad.com
Quella che state per leggere è la sintesi di una prova talmente lunga da essere stata suddivisa in due sessioni distinte. La prima, svoltasi nella tarda primavera scorsa ci ha permesso di effettuare una serie di test di studio standard, la valutazione sul corpo macchina e sulla sua ergonomia, ma anche di mettere alla prova la X-Pro 1 su una serie di lavori come un matrimonio, alcuni fotoreport di una serie di eventi, dei ritratti editoriali e più di una sessione di fotografia per così dire street (una piccola selezione di queste immagini è contenuta nella gallery di questo articolo). E' in questa fase che ci siamo fatti una prima idea precisa della natura dell'ammiraglia mirrorless targata Fujifilm, una macchina nata con l'ambizione di sifdare le reflex, perfino nel mercato professionale, proponendosi come alternativa più leggera e meno ingombrante ma capace della medesima qualità, delle eredi digitali del formato 35mm. In questa prima parte di prova abbiamo valutato tutte le funzioni della macchina, dalla sua facilità d'uso a quella dei suoi menu di gestione, passando per tutte le opzioni messe a disposizione come per esempio la doppia esposizione e i preset derivati direttamente da alcune delle pellicole più famose prodotte da Fujifilm come Provia e Velvia. Visto il look retrò in questa prima fase ci siamo inoltre concentrati sulle immagini in bianco e nero con il duplice obiettivo di verificare le prestazioni di una delle caratteristiche peculiari dell'innovativo sensore della X-Pro 1. In questi test sono stati valutati in ugual misura sia i file JPG prodotti con i diversi preset BN, sia i file RAW per analizzare la qualità del file e la sua capacità di resistere agli stress della postpruzione. Ciò che restava da capire era se, al di là di intenzioni e dichiarazioni marketing, la X-Pro 1 potesse davvero competere "sul campo" come una fotocamera professionale. Per questo, d'accordo con Fujifilm Italia, abbiamo programmato un secondo test, ben più impegnativo e della durata di un mese, periodo in cui la piccola Fujifilm è stata scarrozzata su e giù per gli altopiani turchi in compagnia dell'equipaggiamento reflex d'ordinanza, con l'obiettivo di documentare una serie di siti di interesse archeologico, paesaggistico e artistico, come le valli della Cappadocia e i resti di Efeso, Hierapolis e Aphrodisia…..
See more pictures on fotoup.net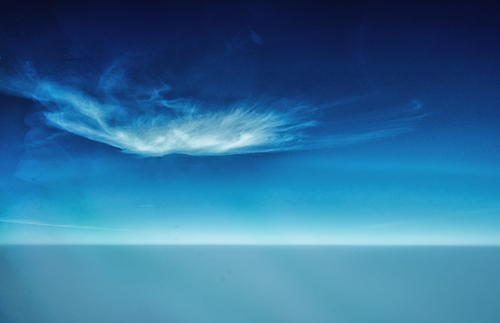 Endlich hat meine Firma mich mal wieder nach Hong Kong geschickt. Das passte vor allem deshalb sehr gut, da ich mir erst kürzlich das Fujinon xf 14mm für meine x-pro gekauft hatte. Vor meinem Trip habe ich natürlich wieder die meiste Zeit des Kofferpackens mit dem packen meiner Kameratasche verbracht. Erst alle Objektive rein, dann wieder raus. Eine Minute später, dann doch noch zum 14er das 35er getan. Wieder etwas später wurde dann noch die OM-D meiner Frau rein getan…stillschweigend ihr Einverständnis vorausgesetzt. Das ging eine ganze Weile so, bis ich am Ende mich an meine x100 Tage erinnert habe. Da habe ich ziemlich genau ein Jahr nur mit einem 23mm (35mm auf KB) Objektiv fotografiert, und ich habe es geliebt, also habe ich lediglich das 14er eingepackt und die Oly mit einem 20mm (40mm auf KB) als Absicherung mit rein. Da mir selbst das dann zu schwer wurde, habe ich die OM-D am Ende im Hotel gelassen und bin nur mit der x-pro und dem 14er losgezogen. 14mm (21mm auf KB) ist für Street schon eine feine Sache, aber auch nicht ganz einfach. Ich übe aber daran und kann nur sagen, dass das Fotografieren mit dem 14er an der x-pro richtig viel Spass macht! Fujifilm hat da eine richtig tolle Optik auf den Markt gebracht und das mit der DOF Skala am Objektiv macht vor allem auch Street so sehr viel schneller! Viele der Fotos in diesem Artikel sind entstanden indem ich die Kamera auf f8 hatte und auf mittels DOF-Skala den Bereich ca.1-unendlich scharf gestellt habe, so konnte ich blitzschnell, wohl wissend das der Fokus in diesem Bereich sitzen wird, die Kamera ans Auge nehmen und mich nur noch auf die Komposition konzentrieren.

Danke Fujifilm für dieses tolle Objektiv! Ein Traum!

Okay, genug geschrieben! Ach vielleicht eins noch: Ich habe eine super Lösung für die "Copy-Watch"-Stalker entdeckt! Einfach die Kamera hochheben und notfalls abdrücken, das letzte Bild zeigt ein Ergebniss der Taktik…danach war Ruhe im Karton! Hier also Hong Kong mit meinen Augen
See more pictures on www.qimago.de
What I like about the Fuji X100s
Wonderful design, excellent build quality
The aperture ring on the lens, the shutter speed dial like old film cameras
The hybrid viewfinder
Amazing quality of the RAW files
Beautiful colour rendition, especially with the Astia Film Simlation mode
Great dynamic range
Tiny, lightweight, quiet, it is a perfect tool for street photography
What I don't like about the Fuji X100s
Autofocus still needs some improvements
Poor battery life. I highly recommend buying a second battery if you plan to be out all day.
Video mode only automatic, quality could be better given the great X100s sensor;
The lens isn't extremely sharp at f/2 (but is still usable) and has some distortion. I had hoped that Fuji would have improved on it.
Despite a few weak points, I really enjoyed using the X100s and it is definitely a camera that I will bring with me for day-to-day photography. It is fast, silent and discreet, and you can even choose to silence the shutter button. No one will notice you when you use it. However, at the same time, it will never become my main camera system. The reason is probably personal, but if I were to visit a place for the first time, I would probably miss a wide angle lens and a medium telephoto lens as I like to diversify my shots and represent a place from different angles and perspectives.
I liked shooting with it in Venice as I had already visited the city. Moreover, thanks to the Fuji X100s' fixed lens, I was able to concentrate on one single type of photography (street photography), and this proved to be a very good exercise. As I said before, it is a niche camera – you have to know why you are buying it and for what you intend to use it. If street photography isn't your genre of choice, the x100s probably isn't the best camera for you. I have to admit that I am not an avid street shooter, and sometimes all I wanted was to be closer to my subject (I did some cropping in a few pictures). The RAF (Fuji RAW) files are another aspect that really impressed me. The dynamic range is huge and the amount of detail you can recover in both the shadows and highlights is stunning. I rarely work with such good RAW files coming from a camera like this one. You can really see the quality of the X-Trans sensor. High ISO images have little noise and an overall filmic "look" that is quite pleasant to the eye.
See more oictures on www.bestmirrorlesscamerareviews.com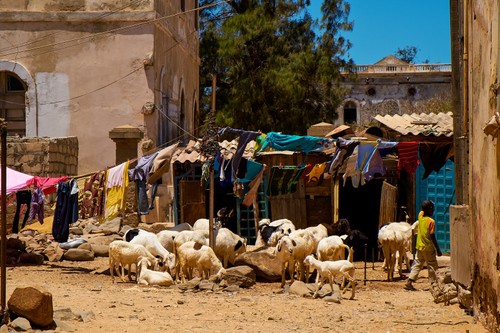 Very often I find women's approach to photography much better than men's. Men view cameras as toys. We cherish cameras; we talk about them and even argue about them. Unfortunately this technical approach often keeps us away from what is really important in photography. Immediately after my wife, Kasia, took our Fuji X100 into her hands, I knew this camera was special. She never reached so eagerly for our Nikon or Canon gear unless she really had to. She disliked everything about those cameras. They were heavy, complicated and uninspiring. This time was different. She picked up the X100 and never wanted to let it go. She had her three favourable dials at her disposal. She didn't worry about the sensor or lens rating. Kasia didn't care about RAW conversion or all the other nuances – she went straight to what she does best – painting with light. She viewed this camera as just a tool to realize her vision. When Kasia decided to travel to Senegal, her choice was Fuji X-E1 with the XF 18-55mm F2.8-4 R LM IS zoom. It had all the key elements of the X100 plus zoom, which covers her usual focal length. She took the camera, played with the controls and she was ready to go. Kasia saw the camera as a way to transfix the moment and capture her travel experiences. It wasn't the usual touristy trip. She went to raw Africa with a group of women with whom she had worked to help women in Senegal over the last few years. Kasia documented the beauty of this continent along with its struggles. She saw human suffering but also tremendous and authentic joy and hospitality. And she captured all her experiences on camera. I was privileged to help my wife to organize her photographic work and after viewing it numerous times, I have to tell you what an incredible body of work it is. This type of imagery requires total dedication to the place and subject. Kasia really cares about the people and places she photographs and you can see it!  In the next few blog entries, Kasia will be publishing her account of this trip and her experiences of shooting with the Fuji. Here is a photo teaser of what's to come. Stay tuned.

All images taken with Fuji X-E1 with the XF 18-55mm F2.8-4 R LM IS zoom and B&W UV filter. Processed in Capture Pro 7 and Lightroom 4.
See more great pictures on olafphotoblog.com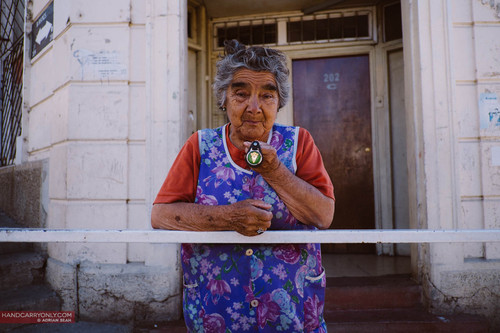 Notwithstanding the fact that we were in Valparaiso over Valentine's Day, there was certainly a passion and a palpable love of life evident in everyday Valparaiso. Be it the group of oldtimers in a band practicing their music on a street corner or the numerous 'Te Quiero', 'Te Amo' graffitied on the walls of the streets by lovelorn young Romeos hoping to impress their respective Juliets, Valparaiso has a sense of energy lacking in many other cities. Ultimately, whilst the architecture, look and feel of a city forms the first impressions on a visitor, it is the inhabitants that define the soul of the city….
See more pictures on handcarryonly.com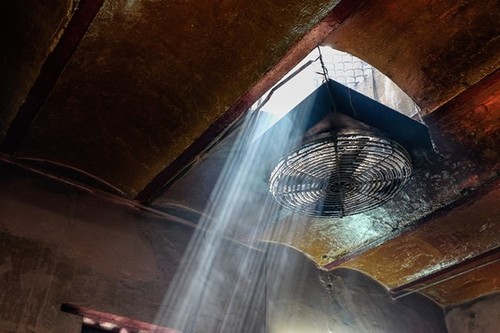 Here are some images I took with the Fujifilm X100S that was loaned to me by my camera vendor in Vietnam. I have used the X100 and am looking to see if the X100S does indeed have the improvements. I tested this camera to see if I should sell my Carl Zeiss 24mm f/1.8 that I use on my Sony NEX-7 and buy this as a second camera. The two will produce the same 35mm equivalent with the aperture almost the same. If I did not have the CZ 24mm, then I would buy the Fujifilm X100S immediately, no doubt. Overall, the Fujifilm X100S produce beautiful and pleasant images right out of the camera, the colors are amazing as all Fujifilm cameras are. The AF is now very fast. Metering is accurate. Noise is one-stop better than all camera I have used and the same as my Canon 5D Mark II images, and this is amazing for APS-C sensor. The .jpgs are absolutely clean with great details. I set everything at 0, no NR, no sharpness, no saturation, vv…
I use 1600 ISO on all the low-light shots as I have no need to go higher. Also, did some macro and fill-in flash toward the end. Yes, that is me, my wife and daughter as models. The camera is easy to use, even my amateur friend took the image pin-sharp. Hope this helps anyone thinking about this camera.
Pros:
16mp sensors is awesome, just like the X-E1 I have tested
ISO & noise control is supreb, one-stop better than my NEX-7
AF is definitely faster. I sold my X100 because of slow AF, no more problem in the AF department
colors rendition is beautiful and better than my Sony
lens is exptremely sharp with details rendition in dark shadow area
dynamic range is totally awesome, make me want to sell my Sony gear
on-camera flash is superb as you can see in some of my fill-in images
silent shutter makes shooting a joy
aperture ring on lens is the best way to control aperture
auto-iso setup is well thought-out and much better than the Sony implementation
good battery life but not great, you will need several extra battery for one day shooting
the Q button implementation is superb offering quick glance and setting changes
ND filter built-in is awesome as I found myself using it on several occasions for f/2.0 shooting
EV compensation dial is the most used dial and every camera should have one dedicated dial
Hybrid OVF/EVF is excellent, though I used EVF 90% of the time
build is excellent and all Fujifilm are "Made In Japan"
Cons:
EVF still have lags, Sony NEX have better EVF
LCD is still primitive compare to my Sony NEX
6fps as compared to 12fps on Sony NEX
only +-1EV for AEB, not good for hand-held HDR
cost $1300, I think about $1100 is the best
screw on wide-angle adapter is not quick
using it with filter, you have to buy adapter
lens cap will drop and lose if you are not careful
See more pictures on forums.dpreview.com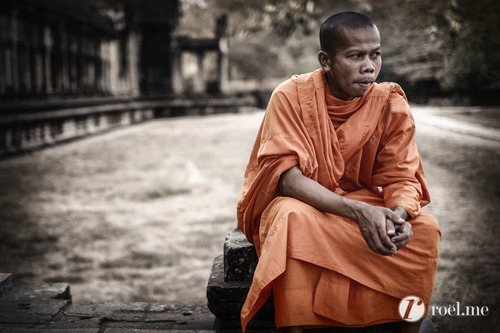 Empires. The world has seen many empires come and go.  No matter how powerful they were, they have all disappeared for various reasons and you can see the remains of them today if you willing to travel. The tiny country of Cambodia in southeast Asia was home to one of humanity's most powerful empires – the Khmers (802 to 1431 AD).  They were ambitious people led by even more ambitious kings who wanted wanted to be worshiped by their subjects – so they declared themselves to be god kings. To demonstrate their status as such, they erected stone temples that were built on a massive scale – unlike anything one could imagine, even to this day.  These temples dwarf most European cathedrals, even though the Khmers built them many centuries before.  They were truly a very advanced civilisation. I recently had the privilege of visiting Siem Reap in northern Cambodia which is an experience I will never forget.  The main reason for my visit was to see (and photograph) these magnificent structures – the other, to spend some time with the Cambodian people (still referred to as "Khmers") who are some of the friendliest on the planet. I spent a lot of time preparing for this trip as I was traveling a great distance and wanted to make sure I had everything I needed with me.  The purpose of this article is to share my experience(s) so that photographers can prepare for their journey to this remarkable part of the world. Keep in mind as you read this that I spent all of my time (nine days) in the Siem Reap area of Cambodia, which is a much longer visit than most.
This article is in four sections:
See more pictures on roel.me