Travel Photography
For the second leg of our Peru journey, my son and I climbed aboard a small bus with four other people, a driver and a guide, and set out on an eight hour tour of the Sacred Valley. Small group, beautiful landscape, informative guide: Perfect day! ……
Source: photo.stjeanm.com
Travel Photography with the Fuji Xpro2. As well as loving portrait and wedding photography I also have a passion for landscape and street photography. I wouldn't ever say I've got photography sussed as I feel this Art is a continuous learning curve even though my camera goes everywhere with me and I've been taking photos since I was 10 yrs of age due to my uncle having a photography studio in London. This article is about one of my latest trips to Italy where I felt it would be great to take along my new xpro2, my Fuji 16mm 1.4 lens and my favorite 56mm lens. Now then, before I receive those negative comments about my blogs and the very personal style of writing, let me explain, these blogs are written mainly as a kind of person diary, not technically written but maybe you may find some interest in the images I've provided with this article and my travels around the beautiful Tuscany location, you may even find that you would quite like to visit this fabulous country with its art, culture and of course the Italian cuisine……..
Source: www.thefxworks.co.uk
After a tremendous amount of self-imposed gear anxiety, I decided to leave the X-T1 and various lenses at home and packed only the diminutive Fujifilm X70 to cover my photography needs, real and imaginary, during my nine days in Peru. I have no hesitation recommending PFL for anyone that wants to travel to Peru without anxiety or doubt and want to focus on adventures and not misadventures. During the next few posts about Peru, I am not going to write many words about the trip, my experiences, or my time with my son; that is reserved for my memories. I am also not going to write much about the Fujifilm X70 except to say I was grateful that it was the only gear I took. I truly appreciated the compactness and capability the X70 afforded…….
Source: photo.stjeanm.com
Maggie and I have recently returned from our Venice trip and I've spent the last four days editing the images, so I thought I'd share some with you. Despite still owning a Nikon DSLR kit my preferred choice for travelling is my Fuji Kit, and has been for a few years now. So I took a stripped down kit consisting of my Fuji X-E1, Fuji X-M1 and Fuji's 18-55mm f2.8/4, 55-200mm f3.5/4.6 and the 35mm f1.4 – leaving my 14mm 2.8 and 60mm 2.4 at home. My modus operandi for daytime photography was to take the Fuji X-E1 plus the 18-55mm and the 55-200mm, these fitted comfortably into my Lowepro Passport Sling bag, with some additional dividers fastened with velcro…….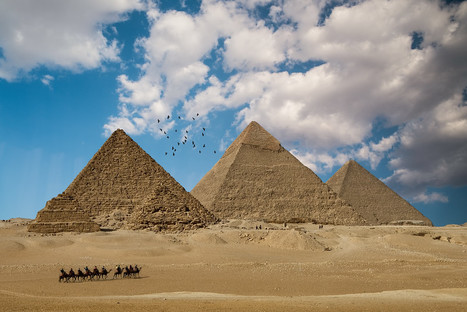 All the pictures are shot by New Fuji XPro-2 + 10-24/50-140
Last week I decided to visit "The Pyramids of Giza"; the most important site on the planet. The pyramids are the first, biggest, oldest, tallest and the last standing of the seven wonders of the world. I was first shocked to see a site of such importance not crowded by Egyptians and tourists from all over the world. I've been to tons of places around the world and compared to the pyramids, there is none. We Egyptians never go to the pyramids or maybe once every 10 years. Maybe because of the confidence that we can go anytime we want and we consider it as "always there". Tourism has declined 98% ratio compared to before 2010 .. its so sad seeing this place all but abandoned. I heard rumors of ugly bully sellers and people who will invade your private space but to be honest, it wasn't bad at all. People there are desperate, they offered a horse ride for 5LE!. I also photographed the whole area without any bothering…..
Source: www.hakemphotography.com
Ich mag die Wüste. Ehrlich gesagt kann ich nicht sagen, warum. Ich glaube, es ist die Weite, das scheinbar Endlose und die Ruhe. Die Ruhe ist herrlich. In meinem Beruf bin ich viel unter Menschen. Ich liebe auch Menschen, aber manch einmal…..mmmh….ja, da gehen sie mir einfach auf den Geist. Ich kenne viele Menschen, die können oder wollen nicht alleine sein, sie brauchen immer Menschen um sich. Zu dieser Sorte Mensch gehöre ich nicht. Ich brauche dieses alleine sein manchmal einfach. Deshalb hatte ich mich auch sehr auf den kurzen Trip nach L.A. gefreut, denn neben meiner neuen Fujifilm X-Pro2, welche ich endlich mal auf einen Trip mitnehmen und fordern konnte, hatte ich noch die Fujifilm X-T1 IR (infrarot) im Gepäck. Geplant war ein Kurztrip von L.A. nach Palm Springs und dann in den Joshua Tree Park um Astrofotos zu machen. Die Tour bin ich so auch abgefahren, aber mit Astrofotografie wurde es nichts. Es wehte so ein starker Wind, dass an Langzeitaufnahmen bzw. arbeiten mit Stativ nicht zu denken war. Vor allem dann nicht, wenn man sich aus Gewichtsgründen extra ein Carbonstativ gegönnt hat; man spielt dem Wind damit geradezu in die Hände……
Source: www.qimago.de
I am an amateur photographer who has been an avid reader of your website for three years. Thanks for the great service you provide to the community of photographers. Recently, my wife and I returned from an REI trip to Peru where we hiked the Salkantay Trek to Machu Picchu, and I would like to share our experiences with the readers of your site. I brought two cameras on the trip: Fuji X100s and Sony RX100III, both of which are great for travel photography. My go-to camera was the Fuji because of excellent image quality and ease of use. The Sony was kept in my pants pocket and came in handy a few times. We arrived in Cusco, where we spent three days acclimatizing to the altitude, since the Salkantay Pass is at 15,200 feet. Cusco has the population of about 450,000 and it was the historic capital of the Incan Empire until it was conquered by the Spanish in 1532. Nowadays, Cusco is a growing city, and it is a tourist hub for trips to Machu Picchu…..
Source: www.stevehuffphoto.com
It happened by accident really. A few years ago,  a couple girlfriends and I started talking about getting together. Life had taken us in different directions and we were living in opposite corners of the country. We would all have to travel to see each other, so we figured, why not travel somewhere we've never been? We decided on Argentina. A few months later we were exploring the streets of Buenos Aires and riding horses through the vineyards of Mendoza. Since then, our trips have become an annual tradition and our group has grown from the original three to five. This past year marked our third adventure together and our biggest yet: a multi-country trip which included England, France, Turkey, Croatia and Hungary. Without the girls, I may never have ventured to all the places I've gone. Anyone who's traveled knows the importance of a good travel companion. I've been fortunate to have found several. But, almost as important as the people I travel with, is the camera that I choose to carry and document my adventures…….
Source: www.reddotforum.com
It's not everyday I find myself trekking through the Blue Mountains of New South Wales, Australia, wearing suade shoes and black Levi's. However, when there's a great opportunity to be had, you work with what you've got. For this trip I packed an X100T that the lovely FujiFIlm Australia folks have loaned me, and my own XT-1 and XF90 for something a little different to add into the photo mix. After flying up to Sydney to present at an educational expo on virtual reality, I had a spare few days up my sleeve to suss out a little more than just the local tourist attractions. A quick recommendation from an expert rock-climbing friend to checkout Wentworth Falls, and I was on my way. The 2-hour ride from Sydney's Central Station is very comfortable, picturesque, and best of all, extremely accessible and affordable for anyone. Simply put, if you're ever in Sydney, a day trip here is very easy to undertake and highly recommended……..
Source: www.caveiraphotography.com
I am sitting on the open stern of a touristy motorboat navigating the highest lake in the world. Just observing the immense blue sky reflecting in the water with the Andes as a backdrop is an exhilarating experience. This is Lake Titicaca and I am really grateful to be back. This is my second time on Lake Titicaca. One of the best things about going to the same places more than once is that you can adjust your itinerary or likings based on  your past findings. While pre-research always play an important role in travel photography, there is no better way than a previous trip to give you the knowledge of exactly what you'll need to shoot this time. Last year at Titicaca I did the classic two-day tour that's normally arranged for visitors who wants to experience a home-stay on the island. The first stop is Uros, then you sleep in Amantani and make a morning visit to Taquile; you can check out my past experiences by clicking here. In that trip I was hooked on Taquile; I knew back then that if I came to Peru again, I'd have to stay at least one night in Taquile. Somehow the island seemed more authentic, with more opportunities to document locals and the way of life…..
Source: danielkorzeniewskiphoto.com