Travel Photography
I was fortunate enough to be sent to Treviso in Northern Italy this week for a portrait for The Times T2 section, only to discover on landing that the shoot had been cancelled. So I had almost 12 hours before my return flight with nothing to do. Thankfully I'd flown Ryan Air (never thought I'd use those words in the same sentence) which meant my carry on baggage was extremely limited, and so I'd taken only one Canon 5d MkIII and 3 lenses to cover the job. I'd decided to pack my Fuji X100S as a backup camera which turned out to be a great decision. I put my heavy DSLR and lenses in left luggage, along with my lighting equipment and hopped on a train to Venice with only the X100S and two batteries. I've never been to Venice, so really enjoyed wandering around with no agenda, just photographing what looked interesting. I did need to send some stock pictures of Venice back to the Times, but that was the only real requirement. It was a pretty overcast day, but the X100S really produces some lovely colour tones even in flat light. I used the back button manual focus method for the entire day and shot mostly at f/2.0. All images were shot as jpeg and processed in Lightroom. Here's some of my favourites from the day, including dawn from seat 12A somewhere above Italy……
See more pictures on www.rogerspictures.com
Wandering in the ancient cities of Rhodes and Lindos. Walking along the caldera in Santorini, waiting for the fabulous sunset. Traveling back in time to the apogee of the Greek civilization by standing near the entrance of the Acropolis. But also, meet the people, play cards with them, taste their homemade Porto, get lost in stone paved streets and enjoy…..
See more pictures on marcpauze.photoshelter.com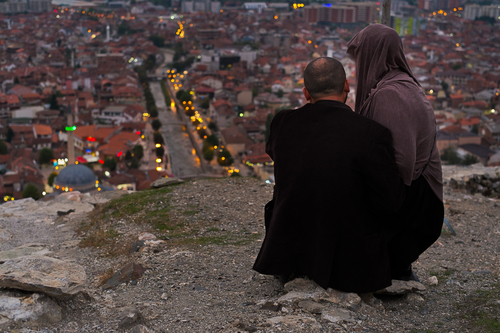 I just came back from a few days in Kosovo and Macedonia and for the first time ever I brought only my Fuji X-E1 and 35mm instead of my Canon arsenal. I was a bit frisky about it at first but it turned out to be a challenging, yet very rewarding, experience …..
Thx for sharing Francois :-)
See on www.francoismarclay.com
We recently went to Venice for a city break armed with both our Fuji X – E1 with the kit 18-55mm lens and our Canon 400D, which was firing through the barrel of a Sigma 70 – 300mm zoom.  Because the Fuji zoom lens is an above average stock lens we had most bases covered with this set up. Back home though and  we decided to give some thought to adding a lens to our kit but the question was what to go for? To help with this decision, I looked through our photos to see how we were shooting and it seems that with the Fuji X-E1 we shoot wide at 18mm, as below,  or on full zoom at 55mm as above. We rarely shot somewhere in between. At 18mm I was either shooting at around f8 to f10 doing cityscapes or I wanted the lowest aperture I could get f2.8, or I was at 55mm zooming in close to get the detail as with the carnival masks shot above. With the Canon we were picking out stuff further afield and getting the detail up close and dirty. Peanut especially enjoys the zoom work and snaffled perhaps our favourite shot of the trip, capturing the two gondoliers chatting below at 190mm. This points us to a number of possible lenses then. First, as we like 18 mm, we could go for the 18mm F2 R and enjoy the lovely possibilities offered by the even lower F2 aperture.  Looking back on our photos and seeing the proportion of our photos shot at this length makes this at first seem a great choice. The camera would be smaller still and even lighter and 70% of our photos would be covered by this lens……..
See more pictures on picturebeast.wordpress.com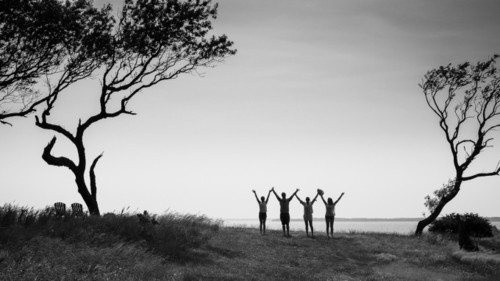 I am a Swedish photographer based in Uppsala, north of Stockholm. This summer I have been lucky enough to travel for 5 weeks to the US, France and the west coast of Sweden thanks to hospitable friends. I would like to share my pictures with you and your readers. They are all taken with the Fuji X-Pro1 and 35mm f/1.4. I recently read your thoughts on the new Fujifilm X-A1 and your take on the X-trans sensor, or the lack thereof. After shooting with the X-Pro1 for little over a year, I dare say I have some experience with the sensor. And I agree with you! In fact, I dislike the way my OOC files turn out. It is not uncommon that the pictures look kind of smeared. Especially soft objects, like leaves or skin, despite being in perfect focus. However, I have always found it to work well as a monochrome camera. I am huge B&W fan. For a long time, I did some "pixel peeping", or at least kind of; 100% zoom to check that I nailed focus etc. I'm not a rich guy, and when I put over 2'000 USD last year on the camera and lens, knowingly sacrificing AF-speed for IQ, I was kind of expecting greatness. At first, I felt a tad disappointed. Now, a year later, I have stopped the intense pixel peeping and focus on the final image…….
See more pictures on www.stevehuffphoto.com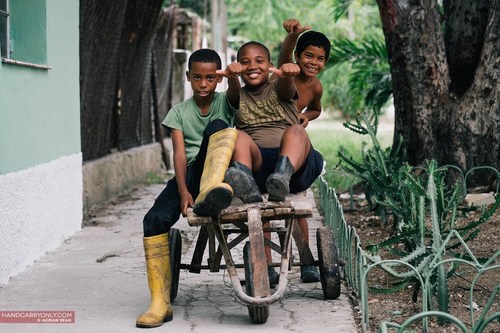 You would think that all the years of international isolation, economic sanctions and general hardship would have exacted a devastating toll on the people on the island of Cuba. That they would be angry, hostile and bitter with Americans and the outside world in general, seen as more or less responsible for making life harder than it already is, severely limited purchasing choices for everyday items and inflated prices.

You could not be further from the truth.

Cubans are an extremely hardy bunch, and a people determined to make the proverbial lemon aid from the over abundance of lemons being hurled at them. The seem to be to be determined to enjoy life, and make do with what they have. In the absence of a proliferation of mobile phones and first world gadgets, the art of conversation is still very much alive in Cuba. Everywhere you look, instead of people intently staring away at their mobile devices, as is common in so much of the rest of the world, people linger, make eye contact, and talk. A lot. Neighbours talking to neighbours, vendors talking to customers, fathers talking to sons, sons talking to uncles, brothers talking to sisters. In short, everyone was talking to everyone else, even to us. Hailing from a country where kids text each other from across the table, I cannot tell you how refreshing this is. Despite our barely functional Spanish language ability, it was still highly fulfilling being a part of so many conversations with so many Cubanos. It shed light on how they live their lives (as best as they can with limited resources), what they thought of the rest of the world (come and see beautiful Cuba!) and their vision of Cuba to come (changes, albeit poco un poco)……
See on handcarryonly.com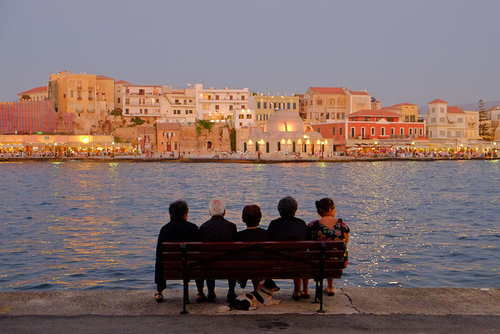 After spending a few weeks on this site reading everyone's experiences of the Fuji X series, it was enough to persuade me to go and buy a Fuji X-E1, instead of a full frame camera that I had been saving for. I've still got a lot to learn but i'm having so much fun in the process. So I thought i'd post a few of my first photos, taken whilst on holiday in Crete along with a few other local shots to try out both lenses (I was lucky enough to pick up the only 55-200mm in stock locally a couple of days before I went on holiday). I'm loving the images this camera produces, especially hand held with high ISO, and how easily the resulting jpegs can be manipulated in post production, a few examples of which can be seen amongst the images below with some 'retro' tones added. And yes, the 2nd from last image really is a high wire artist sat about 20m high (without safety nets) pouring himself a cup of tea…..
See more pictures on www.fujixseries.com
Big Sur ist ein Küstenstreifen im US-Bundesstaat Kalifornien zwischen San Simeon im Süden und Carmel im Norden. Es umfasst etwa 100 Kilometer Küstenlinie und die dahinter steil aufragenden Berge der Santa Lucia Range. Ca. 2,5 Autostunden von San Francisco gelegen, stand es schon immer auf meiner to-do Liste und da meine ursprünglich geplante Fototour durch den Yosemite Park wegen der aktuellen Waldbrände ein ungünstigen Zeitpunkt darstellte, habe ich mich entschlossen nun endlich diesen Punkt auf meiner Liste abzuhaken.
Als Ausrüstung war dabei:
x100s
x-pro1
xf 14mm f2.8
Voigtländer Nokton 50mm f1.5 asph
Sekonic L-758 DR Belichtungsmesser
ND Filter (3.0 und 0.9), Polfilter und den S Cokin Verlaufsfilter (den ich leider wohl im Pazifik versengt habe )
Stativ mit Kugelkopf
Kabelauslöser
Da ich mit unwegsamen Gelände gerechnet habe, musste diesmal mein Fotorucksack (eine Slingvariante) die ganze Ausrüstung aufnehmen. Ich bin ja eigentlich ein absoluter Fan meiner Schultertasche von Thinktank, da diese nicht wie ein Fototasche aussieht und das in der Stadt sehr angenehm ist, aber hier war mir wichtig das ich notfalls auch mehrere Kilometer weit mit der gesamten Ausrüstung gehen kann ohne vor Müdigkeit zurückkehren zu müssen. Eine gute Entscheidung im Nachhinein……
See more pictures on www.qimago.de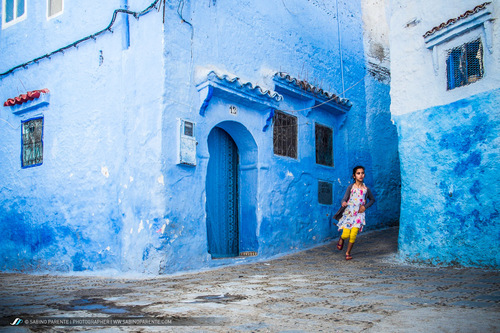 Every journey for me is always a new story to tell and to write on the pages of my life book, but I need a light pen that follows the soft flow of my hand, and that allows me to be relaxed, natural, fresh. Here again, relaxed, natural, fresh, these are precisely the three qualities that I found in photographing with the Fuji X-E1, and not only for its practicality and lightness. I was relaxed, while i  was walking in the souks of Marrakesh, natural, capturing the life in the huge medina of Fes and fresh, after hours and hours of walking and photographing. Morocco "on the road" has been a fantastic experience, an explosion of colors and flavors in a country rich in culture and unforgettable atmosphere and the small Fuji X-E1 has allowed me to completely live the Moroccan life without being distracted and frustrated by carrying an heavy equipment or an uncomfortable bag, as in the past with the big DSLR……
See more pictures on www.sabinoparente.com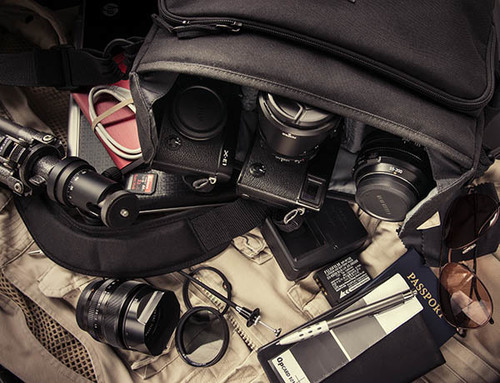 Like many of you, I have been speculating on what my travel gadget bag would look like if I decided to take only a Fuji X-series with me. Makes sense to speculate as the Fuji X system continues to expand to a point where it can be as compete as many pro DSLR systems that have been around for a long time. Nice thing about the Fuji X is how small it is in comparison. By the end of this year the super-wide angle zoom should be available along with the 23mm f/1.4 and a Zeiss macro so we will have a lot of equipment options available to us. Up until now, I have often taken a Fuji X-Pro1 along with me on trips, but only as a backup camera to a complete Nikon system. I would use the Fuji on those occasions where I wanted to walk around casually and not be encumbered with too much stuff.  A few of my friends along with many readers of this blog have mentioned looking forward to travelling with just a light weight Fuji system instead of a heavy DSLR. That is what started me thinking about what such a system would look like for me…..