Travel Photography
The Fuji XT1 is definitely my favourite Fujifilm camera. It has a very descent dynamic range and everything already works excellent right out of the box. The auto-focus system is basic, but works well. I often use the focus-and-recompose technique: with AF set to center spot, I focus on my subject and then reframe the shot whilst keeping the shutter button half-pressed. There is a wide AF function available, but never really seem to use it with this camera. It's also worth noting that the Fuji XT-1 is fully weather sealed (80 points!). As I travel much, it's important that I can use my gear in all circumstances. I never have to worry about increased humidity or a drop of rain, it will continue to operate as expected. I often shoot landscapes and have found the color palette excellent and the lenses on par with anything produced by Nikon. Thanks to the excellent color registration of the Fuji XT1 16 megapixel X-Trans CMOS II sensor, there is plenty of information in thee RAW files for you to play around with afterwards. You'll be able pull lots of shadow detail out too as long as you stay under ISO 1600…….
Source: wimarys.com
I recently went on a 13-day cruise to the Baltic with the Fuji X-system. I took both of my bodies (X-E1 & X-T1) plus my single zoom (18-55) and several primes. I took my Tenba Messenger (small) bag for the Macbook, chargers, backup HDD, cables, Rolleicord film camera, iPod and extra lenses, but intended to only carry the Ona Bowery bag on a day to day basis. Stops were made for days out around several major cities, including Amsterdam, Tallin, Helsinki, Stockholm and St Petersburg. It was a good chance to give the X-T1 a practical workout and to see whether imaging with this compact setup would be effective and enjoyable. In terms of portability I have only praise for the setup I chose to carry on a day to day basis. I took the Ona bag with both bodies, each fitted with a lens that I thought would be most suitable for the location visited. Also carried were 2 spare batteries, lens cloth, detachable neck strap/wrist strap and city map. This setup was light and comfortable to carry, never once giving me shoulder ache. It was easy to open or secure the bag and rapidly remove or replace a camera. There was no need for lens changing in the streets, which in my experience tends to lead to dropping kit, losing bits like lens caps and missing the moment. I prefer to shoot already set up and would rather carry 2 bodies, each with a lens, than a single body with 3 lenses, for this sort of photography……..
Source: cliftonbeard.zenfolio.com
We have just got back from a week away in St Ives. It's one of my favourite places to visit in the UK and when you get the weather it's just about perfect. St Ives is blessed with some fantastic beaches, which essentially surround the small fishing town. The harbour area is the bustling focal point of St Ives with its shops, restaurants, cafés and traditional old pub – The Sloop Inn. The tables outside the pub face the harbour and it's a great spot for people watching. On elf the first things I do when I arrive in St Ives is order a pint of Doombar, sit back and just relax. The atmosphere is unique. Local fishermen mix with tourists and conversations play out against a background soundtrack of waves gently lapping on the shore and the shrill sound of seagulls. The only sound more shrill than the gulls is the screams of newbie tourists losing their newly purchased ice-creams and pasties to the swooping airborne aggressors. Here are a few photos from this year's visit.  The pictures here were taken on the Fuji X-Pro1with mainly the new 10-24mm f4 and the X-E1 with the 55-200mm attached. The reason for the two bodies was that it enabled me to cover a wide range of shots without changing lenses in what can be a fairly dusty environment with all that sand swirling around………
Source: paulmellingphotography.com
We left Rome today and are now in Florence for the next few days. Rome was everything I had dreamed it would be. Well, almost. Everyone said the coffee would be the best I have ever tasted. So far I have not had a bad cup of coffee. But I don't find it head and shoulders above the rest of the worlds cappuccino's and espressos. Now the gelato… that's another story!  I am sure there is no better ice cream on the planet! I think literally half of Rome is under construction. Most of what we wanted to see was under scaffoldings. Seriously, the Colosseum, the Trevi Fountain, The Spanish Steps and more all under renovation. Oh well, looks like we will just have to visit again! Here are a few images from Roma! Arrivederci Roma……
Source: www.thedigitaltrekker.com
The past year has been a record year for me in terms of travel, being a working photographer has its advantages and disadvantages, while most people think that all we do is take pictures, there is a lot of work that takes place prior and after the fact. From getting to the location to shooting pictures to selecting, editing and publishing, all of these take up more time than the actual making of photographs. I have spent enough time in airports and inside airplanes the past year and a half to last me a life time, but still everyday I wake up feeling blessed that I get to do what I  love. I have put my old blog to rest, and for the past couple of days I have worked on changing my mindset of how I will be posting my work online and luckily I figured things out, this new format is the way to go. I now don't feel the urge to wait till I collect a large number of photos to post to a blog, this new format will allow me to share more of my photographs with the world……
Source: blog.laithmajali.net
It's hard to believe that I flew back to Miami from Europe more than two months ago. It was after a relatively short roadtrip that took us to three different countries – Holland, Belgium and Germany. If I didn't have to wait three days for my luggage to arrive from Libya, we probably would have gotten to France as well. I flew into Amsterdam (via Istanbul) and I had to take a train to Leiden. I was there to visit an old friend of mine who is like a brother. Luckily, it wasn't too far and well worth the trip. I needed to buy clothes and a toothbrush, but at least I had my camera with me and a few lenses……
Source: blog.karimhaddad.com
When the Nikon D800 was launched, I knew it would be the camera for me, I loved its resolving power and the images that it can produce even in low light. I took it every where I went, sacrificing my luggage allowance so that I could take it on flights to the continent, and I was rewarded with superb images, some have even won awards. On a recent flight, my camera bag was measured at 12 Kg without the relatively lightweight carbon fibre Manfrotto 190CXPro4. So, on average I would walk around with 15 kg or 33 lbs strapped to my back, which makes for a great work out, but by the end of the day I could feel every ounce of it. I liked the classic retro design of the Fujifilm X-series when they first came out, but never bothered to give them a try until last Christmas when I bought an X-E2 to take with me on a cruise around the Mediterranean. The auto focus was slow, and the electronic view finder was a bit laggy in demanding light, but when it grabbed an image, it was really pleasing, especially in my favourite B&W format. I got in contact with Fujifilm about trying out their new X-T1, and they had kindly offered to lend me one for a week in April. At the beginning of March I decided with few friends to attend the Photoshow in Birmingham, and when I laid hands on the X-T1 and saw what a big improvement it was on the X-E2, I had to buy it. Even though I still shoot with the D800, the X-T1 has become my go anywhere and take anything camera due  to its super light weight. In the following images, I hope to demonstrate its versatility and overall image quality ranging from street photography to long exposure landscapes………
Source: tuan-nguyen-16j9.squarespace.com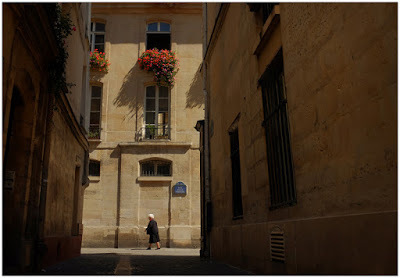 Here's the problem with most travel photography books: they are to some degree disingenuous. They play on the idea that you'd love to be a full-time travel shooter, and build on that desire to point you in a lot of inappropriate directions. I mean, it's cool to know how to shoot for a cover, or how to get in touch with picture buyers for travel mags or how to (try to) sell your work as travel stock. But the reality is that only a very small percentage of people who try will actually make it as travel photographers. Which is why the first thing I did with this new video series was to throw out that assumption. Here's what I went with instead. Travel is a wonderful thing. But it is also a time-compressed, experience-rich period in when the balance between photography and the other parts of your life can be a bit stressed. Most of the time when traveling you are simultaneously serving several masters. You are an individual, experiencing personal growth as a traveler. You are a spouse. You are a parent. And you are a photographer………
See on strobist.blogspot.de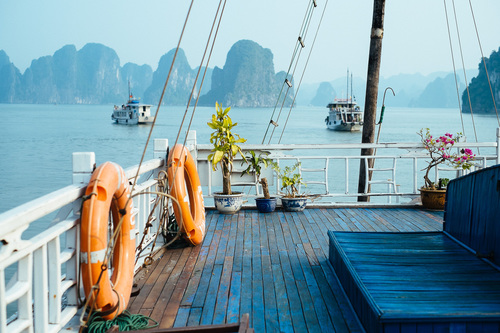 I was the first one who walked upstairs and enjoyed the beautiful scenery. The view was fantastic but what I loved even more was the have a couple of quiet and peaceful minutes on the upper deck of our boat. This is my third trip to Asia. I can remember how I felt before the first one. I was nervous because of the high population density of the places I will see. I go there for business so the only places I usually see are the big cities like Hanoi, Saigon ( HCMC ), Bangkok, Manila or Jakarta. These are all mega cities with more inhabitants than the small country where I was born and live. I lived in Vienna for almost 20 years but Vienna is a city of just 1.7 million, if you add its surroundings it´s 2.5. In the list of the biggest 200 metropolitan areas Vienna ranks 179. In this list Jakarta is second with almost 30 million. Manila made it in the Top10 too. There are a couple of other lists on the internet and there is no standard to tell what a city is and to determine the number of its inhabitants. But it doesn't matter. These cities are really big and can be overwhelming…..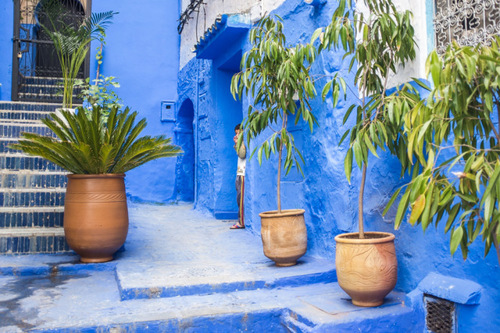 I recently spent a few days in the beautiful country of Morocco, mostly practicing street photography in the medinas (old cities) of Fès, Meknès, Rabat, and Chefchaouen. Compared to Europe or the US, I found that Moroccans are much less enthusiastic about being photographed and I got lots of refusals when I asked for permission and angry looks when I didn't ask and was caught shooting people. I quickly realized that, if I wanted to bring home some candid street scenes, I needed to use a different, more discreet approach that consisted essentially of shooting from the hip while pretending to be looking elsewhere. Here I want to share some information about my technique. Keep in mind that it was the first time I had tried to do this with continuity and consistency, so I made lots of mistakes and won't pretend to teach anyone how to get the best results, but in the end I came home with some good shots, so I must have also been doing something right. First, some words about my equipment. For my street photography, I used either my Fuji X100s or my Fuji X-E2 fitted with the 35mm f/1.4 lens. The X100s has one big advantage for this stealthy approach: it is incredibly silent. You can hear the sound made by the shutter only if the environment is very quiet, a condition that is not typical of a bustling Arab city……….
See on fstoplounge.com