Voigtlander 25mm f4
See on Scoop.it – Fuji X-Pro1

Yesterday I spent a great day wondering around London with a few of my photographer mates doing a bit of street photography. I love street photography, it is unpredictable, exciting, challenging but most of all fun. It improves your observational skills no end, you learn to not just look at what is in front of you but to really see what is in front of you. You are constantly looking for colours, shapes, light, emotions, and of course 'the decisive moment'. We began by visiting an area of London I'd not ventured to before, Brick Lane and Hackney. Venturing onto Covent Garden and more central London later in the day. One of my friends Pete is a born and bread east ender and is extremely knowledgable about street art. He took us on a fascinating tour around Hackney and the surrounding areas showing us art by various different writers. I absolutely love how Graffiti has finally been recognised and has now become accepted and in fact encouraged as professional street art, with building owners paying huge money for people to come and produce works of art to adorn their properties. I shot for the majority of the day with my absolutely new favourite combination. The Fujifilm X-Pro1 fitted with the official Leica M mount and the great Voigtlander 25mm f/4 Color Skopar. This manual focus range finder lens, built for use on Leica range finder cameras works so well on the X-Pro1. It is very sharp, easy to use and is absolutely perfect for street photography. I chose to focus the lens using zone focusing. To do this I set the aperture of the lens to f/8 and the focus scale to 2m. This gave me a near focus distance of 1.33m and a far distance of 4.1m, perfect for capturing people going about their business on the street. When I wanted to focus on buildings and other bits in the distance I set the focus scale to 3.89m, the hyperfocal distance at which everything from 1.9m to infinity was in focus…..
See on Scoop.it – Fuji X-Pro1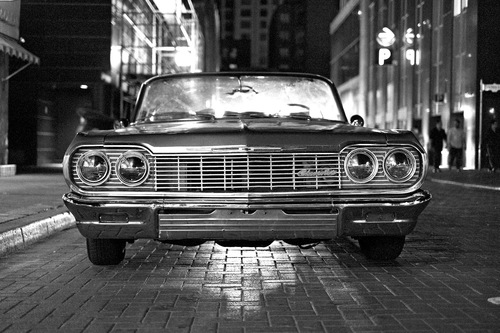 All photos were shot with the Fujifilm X-Pro1 at ISO ratings between 800 and 6400. Shots were done with the Fujinon 35mm f1.4, Voigtlander 25mm f4 Color Skopar, Leica (Leitz) 50mm f2 Summacron and the Leica (Leitz) 90mm f2.8 Tele-Elmarit. My entire kit can fit in a jacket pocket. That is liberation!