Wedding Photography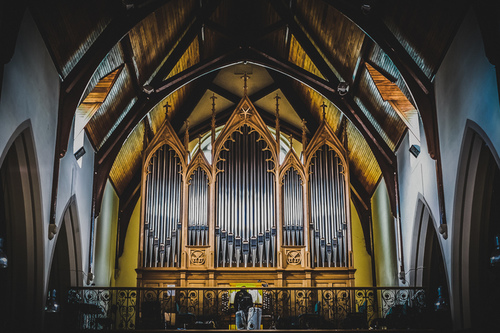 It's been a few months now since I made the choice to go full Fuji when photographing weddings, the choice was one I was thinking about ever since getting my hands on the XE1 and the 35mm lens, after having this along side a Canon 5Dii I was thinking how I would be happy doing a whole wedding using only this lens and camera. Since then I've invested in a full bag of fuji gear which I'm using at every wedding now, its light, small and gives incredible image quality, it also helps me remain inconspicuous when shooting, as I'm a documentary photographer I don't want to be waving massive lenses about attracting loads of attention…..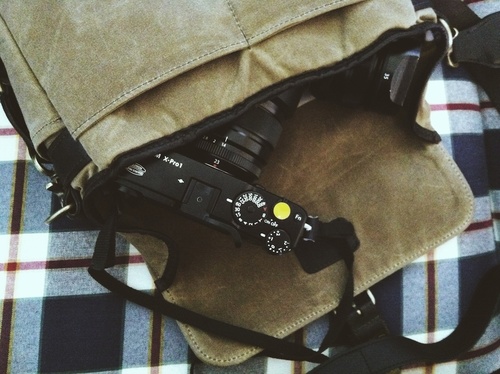 Is the Fuji X-Pro1 a camera suitable for wedding photojournalism photography?
I don't like talking about equipment. As you surely know, in good photography the camera itself has really low importance. However I would like to talk about a camera who have brought to me (again and more) the joy to take images. Put it together an excellent lens lineup and you have the Fujifilm X Series. Briefly, I found this camera to be a joy of use thanks to the light weight, the silent and smooth operation and the ability to completely make me invisible, and this is a very important aspect for wedding photojournalism. The AF operation is good enough for capturing everything happens in a wedding day, from running kids to the first dance with low light. The only disappoint is the slow buffer operation that makes this camera not so good for those photographers who like "spray and pray". This flaw was finally an advantage for me, I improved my way of shooting, letting me concentrate more to achieve the best image for that moment…..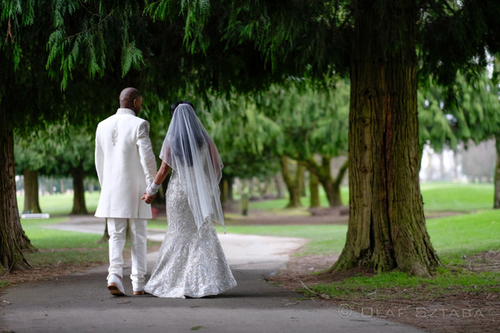 While we view ourselves as landscape and fine art photographers, we don't shy from other areas of photography. Quite the contrary! While photographing landscapes we usually travel to less popular locations, enjoy the serenity of the mornings and take our time to focus on the scene. As a result the majority of our work is being done in isolation. While we cherish those moments, sometimes we want to challenge ourselves with different genres of photography. One of them is wedding photography. While wedding photographers sometimes receive a bad rap from their peers, we hold many wedding photographers in high regard. It is a very demanding business, which requires the highest skills, especially in composition and lighting. The part that attracts us the most is the interaction with people and seeing their reactions and emotions. So to take a break from our usual work, Kasia and I occasionally photograph a wedding. Recently, we had the chance to photograph a stunning ceremony with the X-T1, X-Pro1, X100S and XF 35mm F1.4 and the latest 56mm F1.2 lens. In fact we took nearly 70% of all images during the day with the XF 56mm F1.2. After reviewing our material, we both agreed that this is the best, sharpest X-series lens from Fuji ever, and one of the best we have ever shot with. But see for yourself. All the images are JPEGs straight from the camera. Notice the beautiful skin tones, bohen and colour rendition. For the father's portrait we used Westcott IceLight. All images below, except the groom getting dressed (X-Pro1 & XF 35mm F1.4), were taken with the Fujifilm X-T1 and XF 56mm F1.2………
See on olafphotoblog.com

---
Fujifilm Fujinon XF 56mm F1.2
Do you love my work and want to support me? If you're planning on buying camera gear, you can check out above-noted links. Prices remain the same for you, but a small percentage of your purchase value is valued back to me. Thank you!
---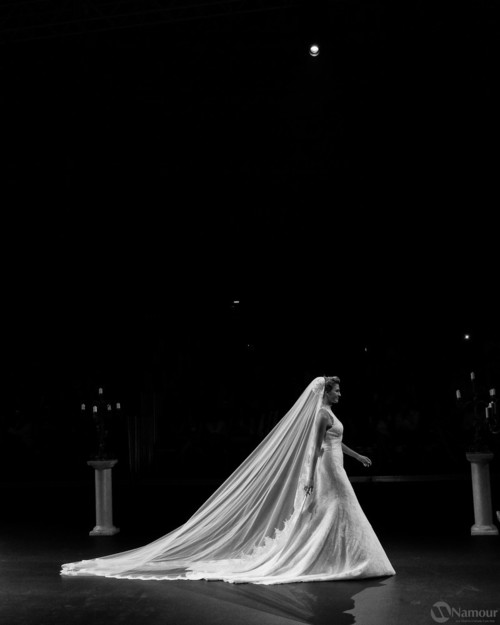 Fui convidado para um evento da marca de vestidos Nova Noivas e levei despretensiosamente minha Fuji X100S comigo. Na hora do desfile não resisti, liguei minha câmera e aproveitei a luz incrível que prepararam na passarela. Com ISO 2000, velocidade em 250 e abertura a f/5.6 fiz a maioria das fotografias. O foco rápido pois tinha uma situação de contraste perfeita. Editei as imagens cortando em proporção 4/3, e mesmo em tamanho menor ainda mantive qualidade. Processei muito pouco as imagens em JPEG originais, dando aspecto do filme preto e branco da Fuji Neopan Across 100…..

See on www.ehnamour.com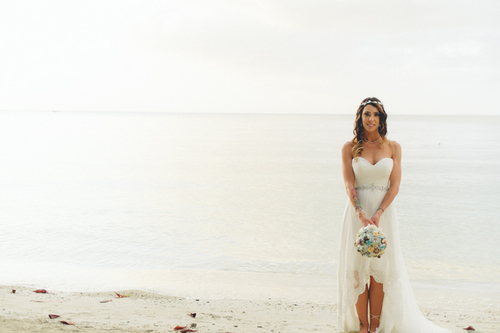 Man, I love an adventure! I have had some incredible experiences in my lifetime, and this is right up there with the best of them. Ashley & Garrett, you guys are the coolest – way beyond anything I could have imagined; still not as cool as Rachel & Jeje though. It was an honour to spend the past week in Jamaica together with you, your kids, and your family & friends – we had fun! It is going to be very difficult to express such an awesome experience and my hope is that these photographs repay your trust and faith in me. This. Is. Just. A. Preview. And YES Ash, I will be your BFF, so long as Garrett is ok with it. Boom!
See more great pictures on vopoku.com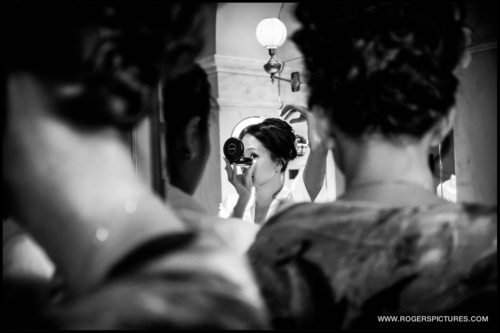 There was a good response after last weeks post giving some examples of how I've used the Fuji X100S mirrorless camera whilst photographing a wedding, so I thought I'd post a few more pictures. Again, these are mainly from the preparation and drinks reception, points in the day when I can take my time to concentrate on the composition and not worry too much about being 'reactionary'. One of the things I love about using this tiny camera is the fast f/2.0 fixed 23mm lens. Because the sensor is smaller than a traditional 35mm DSLR, the equivalent focal length is 35mm, and the images have slightly more depth of field than a f/2.0 lens would have on it's larger cousin. But for a camera this small, the shallow depth of field is still almost unique. I use that feature a lot in my compositions, framing the subject with natural elements, the depth of field drawing the viewers attention to the subject with less distraction…..
See more pictures on www.rogerspictures.com
There are lots of benefits of using the tiny and silent Fuji X100S to photograph a wedding. Although I mainly use Canon cameras through the wedding day, there are many great opportunities when this little camera is a better option for me. That's usually when I want to get in close to my subjects without affecting their behaviour. Its small size, and silence is what's most important here. But there have been small and quiet compact cameras around for a while now – what makes the Fuji different is the amazing clarity and image quality. These images fit in perfectly with those shot on the larger Canon SLR's, and it's pretty hard to distinguish between them in the finished set. To prove this point, all of these images were shot on the Fuji X100S. I've used the camera during the preparations as well as when doing the portrait session with the bride and groom. Also over the last year, I've been trying to put my heavy DSLR's in the bag for an hour or so, and just mingle with the guests. The camera and sensor are versatile enough to be able to use it in more or less any lighting conditions, so I can concentrate on recognising great moments and the composition……
See more pictures on www.rogerspictures.com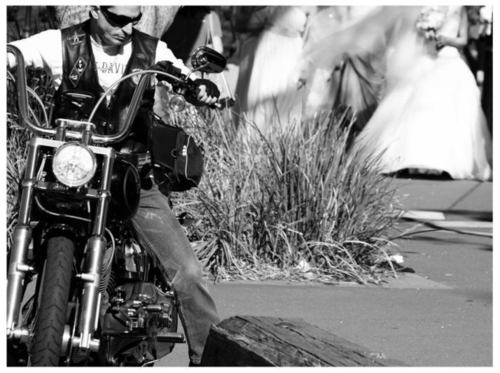 Dawes Point Park, The Rocks in Sydney

The hot spot for wedding photography. Fuji X-Pro1
See more pictures on renegaviola.com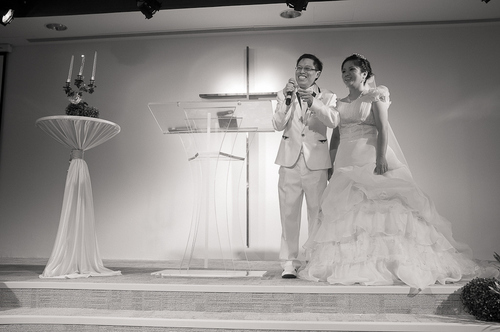 I rarely do wedding shoots as paid jobs.  Most of my wedding assignments are for close friends who has seen my work and are willing to give free rein to my "artistic" interpretations. My typical gear for the wedding assignments used to be 2 Canon DSLR, one mounted with a prime (85mm 1.8) and a Tamron 17-50 zoom. With the launch of Fuji X-system "rangefinder" like cameras, I started using these lightweight, versatile and discreet camera to complement my normal wedding rigs. My very first forage in the use of Fuji "X" system for wedding shoots started with the X100 coupled with a Canon 5DMk2 mounted with a 16-25 2.8. It was a church wedding for an ex-colleague of mine in a packed hall filled with guests and lots of kids. I enjoyed moments when I just pack my 5DMk2 into the bag and walk around with just the X100. The X100, looking like a small discreet toy camera makes me look like one of the many guests when shooting. During the wedding ceremony, the X100 with barely audible shutter sound, is my choice for capturing many wonderful moments. Were there parts when the X100 struggled? Yes, there are. At the end of the 6 hours shoot, I down to the last bar of my second battery. I have to remind myself not to chimp so as to conserve the battery life. The auto-focus, compared to my 5DMK2, is not as fast, but this can be overcome with anticipation and careful positioning……
See more pictures on lucpher.wordpress.com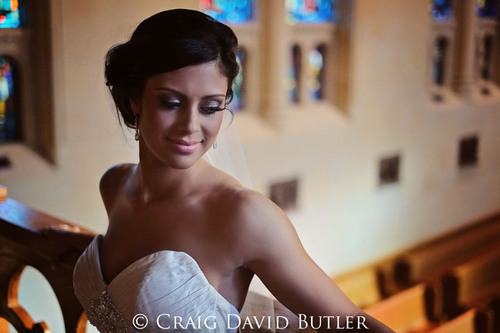 The Xpro-1 was has been my go to camera for personal use for some time now. While I have used it at several weddings over this past year I have not made it my main camera until this past weekend on Friday (10/18/2013). In my previous post at a wedding earlier this year I captured some incredible images and processed lightly in photoshop to Black and White. This time was a little different – I knew the capabilities of the camera. It has this amazing ability to capture a wider dynamic range and this being a very sunny day I wanted to see how it would do capturing a  white gown in such a contrasty situation. I also wanted to compare the white balance to my Canon 5DIII captures. My findings and now general assumptions are that the Xpro-1 is able to capture a more natural white balance, low chromatic aberration at low F-stops and the ability to capture a wider dynamic range. I have also found that my thought process during most photos with this camera are a little more planned rather than the spur of the moment capture I am usually doing with the Canon's. Composition is also a little more accurate as I love the ability to level the camera in the viewfinder…….
See more pictures on cdbsi.net