Wedding Photography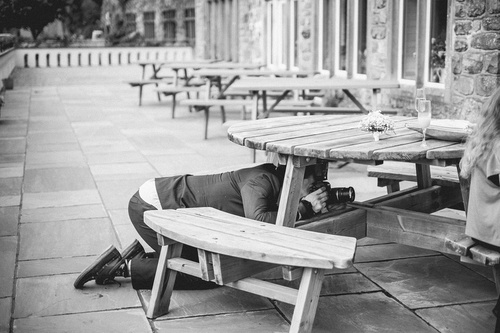 One thing I have always had the back of my mind is shooting a full wedding with an XE1 / Xpro1, fuji haven't quite got there with the lens selection for me to really try this just yet but I can see the future fast approaching [56mm!]. The other day i got the chance to take on a second shooting job at a wedding in monmouth, fuji in hand I set out for some experimentation. I've mentioned second shooting on here before, that is being the second photographer at the wedding, this has several advantages and is great for learning and pushing the bar. Being the primary photographer you have certain commitments, that is a commitment to deliver a service and product that reflects your abilities, this leaves little room for experiments as after all it's someones wedding day. I would never be so bold as to try out a new technique or piece of equipment until I was sure I had enough quality images to complete the assignment. This is where second shooting comes in, there is very little pressure and as such you can experiment and try new techniques, that if they fail or look unimpressive you haven't jeopardised someones wedding photography. I was working along side Richard Walton, a photographer that I have worked with before, as always his energy and creativity shone through which is great to see. With Rich taking the posed shots and main photographs for the day I could try out some new ideas, the main one for this wedding being shooting with the Fuji XE1 exclusively. Ever since I started using the XE1 and 35mm 1.4 lens for wedding photography I have been confident of shooting an entire wedding with it, but also dreading letting go of the reach and comfort of my DSLR thus the reason for usually using them both. But at this wedding it was fuji all the way, and I am really pleased with the results. There were times I wished for more reach, faster focus and an optical viewfinder but being limited to one focal length and travelling light allowed my creativity to come through, I have to move much closer to people to fill the frame and compensate for the slightly sluggish autofocus of the XE1……..
See more pictures on www.colinnichollsphotography.com
These bad boys did not let me down once! No focus problems, or anything. Not only did I get a lot of great shots with these, my shoulders and arms were just fine when I got home after the wedding reception. Earlier on my body would be a mess after shooting for a couple of hours with a Canon 1ds mark III, but now I could run around shooting and not feel a thing. I love the dual strap (cheap Q double strap from ebay) and u bought some new connecters, more in Black Rapid style, because the plates that comes with the Q strap are way to massive for the X-Pro1.
Fun fact/observation:
I thought that I got a lot of attention from the guests, when shooting with a huge Canon camera and a 70-200mm f2.8 lens, but no! – Try walking around with two of these beauties and you will see what attention is. Before when guest were asking and talking to me about my gear, they were like: "Oh, yeah… I got a Canon as well" (note: I had a Canon 1ds mark III, not some Rebel). Now guests were like: "What is that camera?! IT IS SO COOL!" Here I am thinking a black X-Pro1 is a stealthy camera…. it's not! ….
See more pictures on louwit.blogspot.dk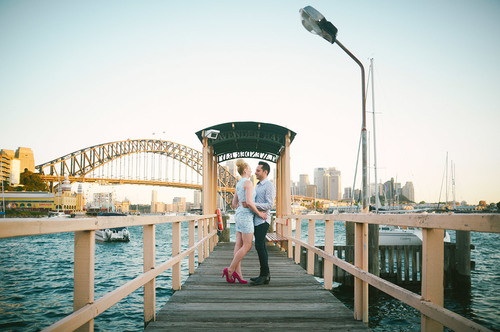 What a beautiful day it was to shoot Kel and Mil's engagement at Luna Park, Sydney. The weather forecaster said there will be 90% chance of rain. Well it turned out, the rain stayed away and the gods gave us beautiful blue skies and sunny weather! I couldn't have asked for a better day. Kel and Mil are such a fun couple to shoot. We headed for Luna Park, Sydney because I felt it reflected their fun and colorful personalities. I won't say much what they have plans on their wedding day but I for one cannot wait to shoot it. It will be something different and creatively challenging. The shoot was also the first time I decided to use the Fuji Xpro 1 (with 35mm 1.4 and 18-55) and X100 cameras. I won't go into technical details since you can just google these but these 2 cameras performed really well. The AF system which I feared would be to slow actually performed quite admirably – even when I was shooting towards the sun for the awesome sun flare look. It's still by no means a speed freak and won't replace my Canon DSLR for weddings but I won't hesitate to use these on engagement shoots again. Nice and small, great tack sharp lenses (even wide open) and gorgeous color rendition make this a perfect camera where you can slow down and concentrate on shooting…..
See more pictures on www.corralphotography.com.au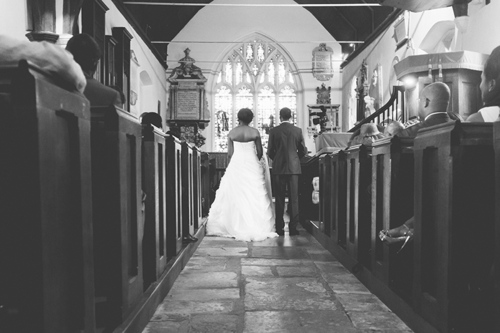 I decided to introduce my travel camera into my wedding kit bag this  season and am loving it! The X100s is a brilliant compliment to my two X-Pro 1s. Things are still in the early stages but it looks so promising.  I am finding that the 35mm focal length is a joy to work with and it compliments the 50mm focal length for a days coverage.

All images in this post are a combination of my x100s and one of my X-Pro 1s with the 35mm 1.4 lens.
See more pictures on vopoku.com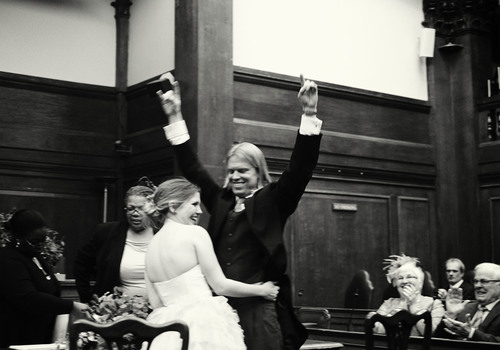 Should have got this post up sooner, but better late than never. Yup that's right, I did a whole wedding with just the Fuji X-Pro1, start to drunken finish. Yes it was my sisters wedding so I didn't have as many pressures, but she didn't book a photographer and left it all to me (almost all of it)! The good thing is, she is really happy with her photos! (not just because she is my sister apparently).  I shall start with what is my probably my favorite photo from the day! The beauty of the X-Pro1 is its small and light. So small and light that for this I didn't even have it in a bag, I just had it on a strap around my neck. So what did I have in my kit that day you may ask? Well it consisted of: Fuji X-Pro1, fujinon 18mm, fujinon 35mm, Fuji EF-X20 Flash. That was all… The lens that was off the camera just about squeezed into my suit pocket, so portable its amazing…
See more pictures on roughly365.wordpress.com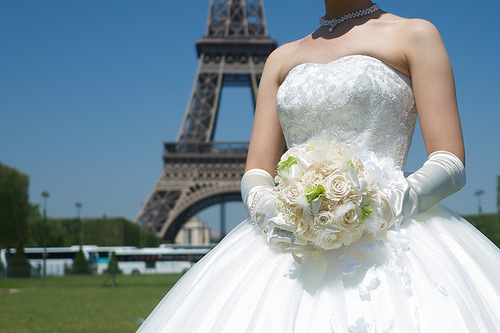 Quelle drôle d'idée que de traverser presque la moitié de la planète pour venir se marier à paris devant la tour Eiffel. Je dois avouer que la scène avait quelque chose de surréaliste, j'ai saisi l'occasion pour faire un reportage du reportage…
Ces photos ont été faites avec mon Fuji X-pro1 et ses 3 objectifs 18, 35 et 60mm à focales fixes. Le boitier Fuji est particulièrement agréable à utiliser dans ce genre de situation, lorsque l'on veut faire des photos sur le vif, il arrive que de devoir changer d'objectif à la volée soit un peut pénalisant, mais quel plaisir de pouvoir travailler à de grandes ouvertures pour parfaitement détacher les différents personnages…..
See more pictures on www.loeil2fred.com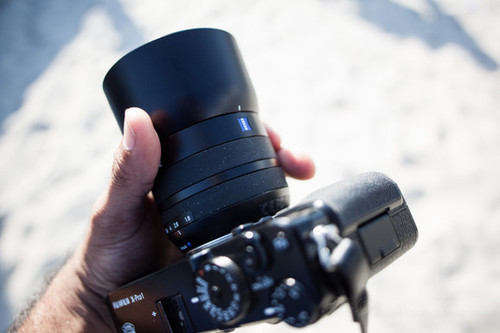 "You're brave," that's what Stan Horaczek from Pop Photo told me when I told him that I'm shooting a wedding with the new Zeiss 12mm f2.8 and 32mm f1.8 Touit lenses for the Fujifilm X series system. He said this not because he didn't trust the products, but because he would never use brand new gear for anything paid. However, I do it all the time for this site–and a recent wedding that I photographed was no exception. Since stepping out of professionally shooting weddings years ago, I had always wondered what it would be like to shoot one with an X Pro 1. Granted, it was only the secondary camera. And after being smitten with Zeiss lenses for a while, I figured that this would be one of the best testing grounds for the new optics targeted at the higher end. While they performed admirably, something went wrong–very wrong…..
See on www.thephoblographer.com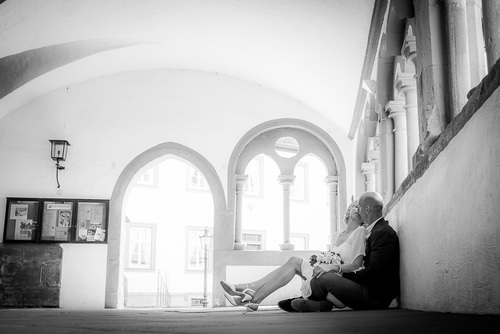 Eigentlich kann ich solche Sprüche wie "die X100s ersetzt alle DSLRs", "die Fuji ist die neue Leica" oder "seit ich die X100s habe, brauche ich keine Vollformatkamera mehr" nicht mehr hören und lesen. Immer wenn eine Kamera vorgestellt wird drehen sich bei vielen Benutzern und Propagandisten dieser Modelle auf einmal alle bisherigen Anforderungen. Scheinbar. Komisch. Für mich ersetzt diese Kamera auf keinen Fall eine Vollformat DSLR und auch auf keinen Fall ein System mit Wechselobjektiven und ordentlichem Blitzsystem. Dennoch ist die "Kleine", wie ich meine X100s immer nenne, eine extrem gute und sehr "geile" Kamera. Der Spaßfaktor beim Fotografieren, das unauffällige agieren damit auf den Straßen und die reduzierung auf das Notwendigste machen die "Kleine" bei mir zu einer wirklichen "immer dabei Kamera"! Sie ersetzt aber keinesfalls eine richtige Vollformat DSLR. Dennoch wollte ich es wissen und habe bei der letzen Hochzeits-Emotionen-Reportage statt meiner zwei Nikon DSLRs nur eine umhängen gehabt und statt der zweiten Nikon D3 die "Kleine" umhängen gehabt und habe versucht damit einen zusätzlichen roten Faden der Hochzeit damit aufzunehmen ohne die Anwendung der Nikon zurückzuschrauben. Versteht Ihr? Bisher zwei Nikon D3 und D3s bei Hochzeiten. Dieses mal nur eine schwere Nikon und dazu die "Kleine", die Fuji X100s im Einsatz. Natürlich war immer eine Ersatz Nikon am Set, da meine liebe Frau ja der Second Shooter (tolles Wort für einen zweiten Fotografierenden Menschen…) mit zwei Nikons, immer in meiner Nähe war und somit für den Fall des Ausfalles meiner D3s sofort eine andere Nikon da gewesen wäre. Wir fotografieren niemals ohne doppelten Boden. Das ist aber nebensache, den in diesem Blogposting soll es mal nur um die X100s gehen. Nachfolgend für Euch mal eine kleine Auswahl an X100s Bildern, die alle mit Lightroom 4.4 bearbeitet und auf SW konvertiert wurden. Bei uns verlässt kein Bild das aus unbearbeitet.
See more pictures on www.digitaler-augenblick.de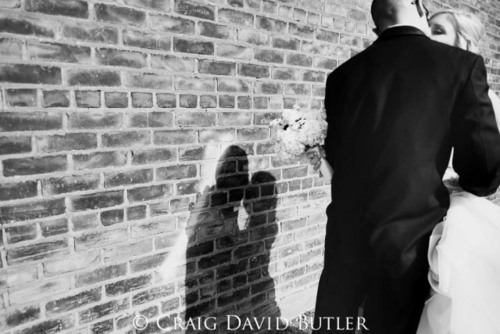 I noticed that I have been using more and more the Fujifilm Xpro-1 at weddings. It was fast becoming my go to camera for Black & White photos and detail shots. I have enjoyed the camera not only for its lightweight and rangefinder profile but also for its image quality. With a 400% Dynamic range option and a huge amount of latitude on the highlight and shadow tones I found very fast the detail it could record was much better than the Canon's I had been using. The noise or grain in low light is very similar to that of film that I had really missed at high ASA (of film). I know many people have talked about whether the camera would be suitable for wedding work with regard to image quality and speed. So below are a few of my findings with this awesome little camera: Quality – The Xpro-1 has incredibly sharp images straight out of the camera. I typically shot every image in raw with a JPG. I have found that the JPGs are awesome and very little tweaking is ever required from the Raw images. The sharp image quality is primarily due to the lack of the low pass filter. The low pass filter helps eliminate moire' from a patterned array of pixels in traditional SLR cameras such as most Canon's and Nikon's. Fuji has a new pattern array which helps eliminate this patterning and ultimately the evidence of moire. Next, in wide apertures such as 1.4 there is no evidence of chromatic aberration (hugely evident in most of Canon's lenses). While it is a 1.5 crop / APS-C sensor the print and image quality is very close if not better than my 5D Mark III. Color – I have used several cameras over the years from Kodak's, Nikon's, Olympus, Fuji's and Canon's. Each were very good in many respects. The Fuji Xpro-1 is the first to nail color almost dead on every time. The image quality is very film like with respect to color and dynamic range, in my opinion. Electronic Viewfinder – One of the features I have loved in this camera is the electronic viewfinder. If you are unfamiliar with this feature it is a small digital display of the image in the viewfinder rather than a pentaprism or reflected image you get from standard SLR cameras both film and digital. Why I love this is it displays the images you will be capturing prior to actually capturing it. The reason why I love this so much is when the image is captured it looks like what I was looking at through the viewfinder. Why I love this so much is I no longer have to look at the image on the back of the camera to check, not that I did that much but it has made the use of the camera much more analogue or film camera like feeling. Speed – As many of you know I am focused on the emotional moments during a wedding day and speed is of the essence as these moments happen so quickly and then are gone. The Xpro-1′s focus speed is much slower than my Canon's and therefore I typically am reaching for the 5DIII for the moments in between. If you have a few moments the Fuji works amazingly well.

See more pictures on cdbsi.net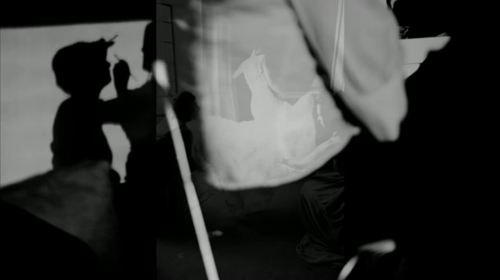 I've been using the Fuji X-Pro1 camera system now for over a year for my wedding photography assignments.  This year, I was presenting a session at a trade show and wanted to demonstrate how I use the X-Pro1 during my wedding shoots. I've had "a lot" of conversations with many photographers about this camera.  I always say the same thing.  The camera is amazing, the results are amazing, and perhaps, as importantly, this camera empowers us as photographers to think a little more about our images. The X-Pro1 is certainly not a "spray and pray" camera.  Each picture is considered, composed and timed.  It has to be that way with this systems – and, in my opinion, that is a good thing. I've said it many times, the X-Pro1 gives you an advantage as a documentary wedding photographer – it's small, light, powerful and produces amazing imagery. Below is my slideshow of images shot on the X-Pro1 over the last year.  You may also be interested in my sixth month overview of the camera. Turn the sound up, click full screen and enjoy the next three and a bit minutes.  As always, I'd love your comments and questions and please feel free to share on social media if you so wish…..


See full article on www.kevinmullinsphotography.co.uk