youtube
In this special episode of Adobe Creative Cloud TV, Terry White shows off the NEW features in the October 2014 release of Photoshop CC…..
Source: www.youtube.com
Just put together a video review and some street photography tips for the Fujifilm x100s. You can also see the full review I did of the camera here……..
See on www.youtube.com
It seems like every 13 minutes, another mirrorless camera is announced that promises the 'World's Fastest Autofocus'. We decided to cut through all the hype and pit the fastest mirrorless cameras against each other, and we threw in a Nikon D4S, just to make it interesting. To really put these cameras through a stress test we went to Wildrose Motocross Park with a Fuji X-T1, Sony A6000, Olympus OMD E-M1 and Panasonic GH4!
Special thanks to the Wildrose Motocross Association
See on www.youtube.com
Zack Arias spent three days in Marrakech, Morocco with the FujiFilm X-T1 and shared a few tips and tricks on getting the best out of your camera for street photography. All still images are from the FujiFilm X-T1 using the following lenses: The new 10-24mm, 27mm F2.8 Pancake lens, the 23mm F1.4 lens.
Filmed, Edited & Produced by Harun Yasin Tuna
Music by the excellent Maalam Driss Gnaoui and L'hiba (Qanoun Player)

See on youtube
We take a look at Fujifilm's latest X-series camera – the X-T1. It's an eagerly anticipated mirrorless camera but is it as good as people expect it to be or has it fallen short of the mark? Kai takes it out on the streets for a test……
See on www.youtube.com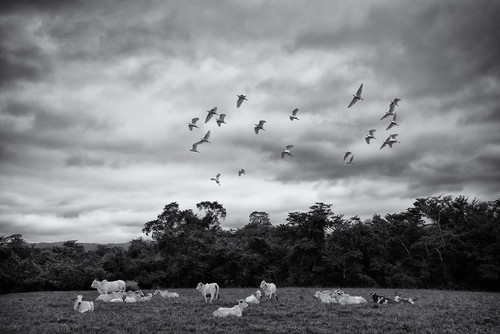 Get the scoop (pun intended) on where to get a great ice cream cone in Belize. You'll also go behind the scenes and learn how to use Lightroom in conjunction with Silver Efex Pro 2 to handle your black & white conversions……
See on www.thephotofrontier.com
Upon its announcement, the Fuji X-T1 quickly became one of the most anticipated cameras of the year. With a camera so exciting, we had to turn to our good friend Nick Devlin to get his take on the flagship camera of the X series. See if this sexy little camera warrants all the hype!
Special thanks to Nick Devlin
See on www.youtube.com