Travel Photography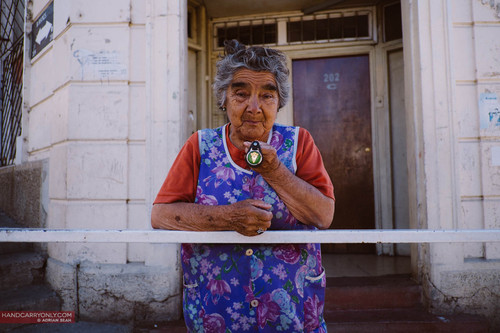 Notwithstanding the fact that we were in Valparaiso over Valentine's Day, there was certainly a passion and a palpable love of life evident in everyday Valparaiso. Be it the group of oldtimers in a band practicing their music on a street corner or the numerous 'Te Quiero', 'Te Amo' graffitied on the walls of the streets by lovelorn young Romeos hoping to impress their respective Juliets, Valparaiso has a sense of energy lacking in many other cities. Ultimately, whilst the architecture, look and feel of a city forms the first impressions on a visitor, it is the inhabitants that define the soul of the city….
See more pictures on handcarryonly.com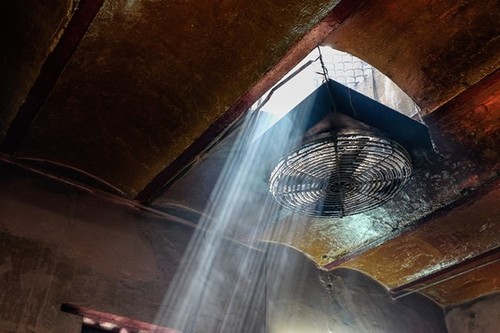 Here are some images I took with the Fujifilm X100S that was loaned to me by my camera vendor in Vietnam. I have used the X100 and am looking to see if the X100S does indeed have the improvements. I tested this camera to see if I should sell my Carl Zeiss 24mm f/1.8 that I use on my Sony NEX-7 and buy this as a second camera. The two will produce the same 35mm equivalent with the aperture almost the same. If I did not have the CZ 24mm, then I would buy the Fujifilm X100S immediately, no doubt. Overall, the Fujifilm X100S produce beautiful and pleasant images right out of the camera, the colors are amazing as all Fujifilm cameras are. The AF is now very fast. Metering is accurate. Noise is one-stop better than all camera I have used and the same as my Canon 5D Mark II images, and this is amazing for APS-C sensor. The .jpgs are absolutely clean with great details. I set everything at 0, no NR, no sharpness, no saturation, vv…
I use 1600 ISO on all the low-light shots as I have no need to go higher. Also, did some macro and fill-in flash toward the end. Yes, that is me, my wife and daughter as models. The camera is easy to use, even my amateur friend took the image pin-sharp. Hope this helps anyone thinking about this camera.
Pros:
16mp sensors is awesome, just like the X-E1 I have tested
ISO & noise control is supreb, one-stop better than my NEX-7
AF is definitely faster. I sold my X100 because of slow AF, no more problem in the AF department
colors rendition is beautiful and better than my Sony
lens is exptremely sharp with details rendition in dark shadow area
dynamic range is totally awesome, make me want to sell my Sony gear
on-camera flash is superb as you can see in some of my fill-in images
silent shutter makes shooting a joy
aperture ring on lens is the best way to control aperture
auto-iso setup is well thought-out and much better than the Sony implementation
good battery life but not great, you will need several extra battery for one day shooting
the Q button implementation is superb offering quick glance and setting changes
ND filter built-in is awesome as I found myself using it on several occasions for f/2.0 shooting
EV compensation dial is the most used dial and every camera should have one dedicated dial
Hybrid OVF/EVF is excellent, though I used EVF 90% of the time
build is excellent and all Fujifilm are "Made In Japan"
Cons:
EVF still have lags, Sony NEX have better EVF
LCD is still primitive compare to my Sony NEX
6fps as compared to 12fps on Sony NEX
only +-1EV for AEB, not good for hand-held HDR
cost $1300, I think about $1100 is the best
screw on wide-angle adapter is not quick
using it with filter, you have to buy adapter
lens cap will drop and lose if you are not careful
See more pictures on forums.dpreview.com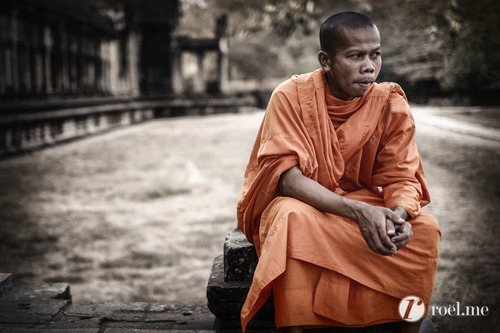 Empires. The world has seen many empires come and go.  No matter how powerful they were, they have all disappeared for various reasons and you can see the remains of them today if you willing to travel. The tiny country of Cambodia in southeast Asia was home to one of humanity's most powerful empires – the Khmers (802 to 1431 AD).  They were ambitious people led by even more ambitious kings who wanted wanted to be worshiped by their subjects – so they declared themselves to be god kings. To demonstrate their status as such, they erected stone temples that were built on a massive scale – unlike anything one could imagine, even to this day.  These temples dwarf most European cathedrals, even though the Khmers built them many centuries before.  They were truly a very advanced civilisation. I recently had the privilege of visiting Siem Reap in northern Cambodia which is an experience I will never forget.  The main reason for my visit was to see (and photograph) these magnificent structures – the other, to spend some time with the Cambodian people (still referred to as "Khmers") who are some of the friendliest on the planet. I spent a lot of time preparing for this trip as I was traveling a great distance and wanted to make sure I had everything I needed with me.  The purpose of this article is to share my experience(s) so that photographers can prepare for their journey to this remarkable part of the world. Keep in mind as you read this that I spent all of my time (nine days) in the Siem Reap area of Cambodia, which is a much longer visit than most.
This article is in four sections:
See more pictures on roel.me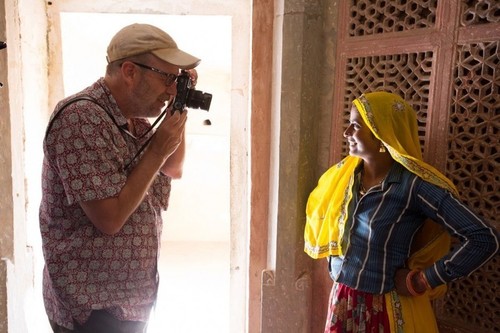 There's a lot of talk these days, both good and bad, about the Fujifilm X Series cameras: the X-Pro1 and the X-E1.  I've been using the X-Pro1 for exactly one year now. Back when I first gave my initial impressions I wasn't sure how I would feel about this camera long term. Well, the jury is out and the verdict is I love it… a lot! So much so, I took it for a month of shooting, an assignment in Africa for The Kilgoris Project then to India for my latest Rajasthan Photo workshop. In Africa I used both my X-Pro1 and my Canon 5D MKIII. Why? Fujifilm just doesn't have the lenses for this little guy to go on Safari. But, then even my 70-200 mm with a 2x converter didn't really deliver on the safari either. The main reason for being in Africa was The Kilgoris Project. I shot this assignment completely with the X-Pro1 and only two lenses: the Fujinon XF35mmF1.4 R and the XF18mmF2 R.  After Africa I went to India to lead my workshop where I shot exclusively the X-Pro1. The main difference in India was I was able to borrow Piet Van den Eynde's new XF14mmF2.8 R and this helped with any frustration I was having not being able to shoot wide enough. Remember, the X-Pro1 and the X-E1 are both cropped APS-C sensors and thus a 18 mm is a 27 mm in a 35mm equivalent. After shooting for a four weeks, two of those weeks with Piet shooting his X-Pro1 and X-E1 and a slew of lenses, I thought it would be a great idea to record Piet and our impressions about the camera, it's lenses and other musings. I also thought you might like to see a gallery of 40 plus images we shot with these camera over the two weeks in India….
Hear the podcast on www.thedigitaltrekker.com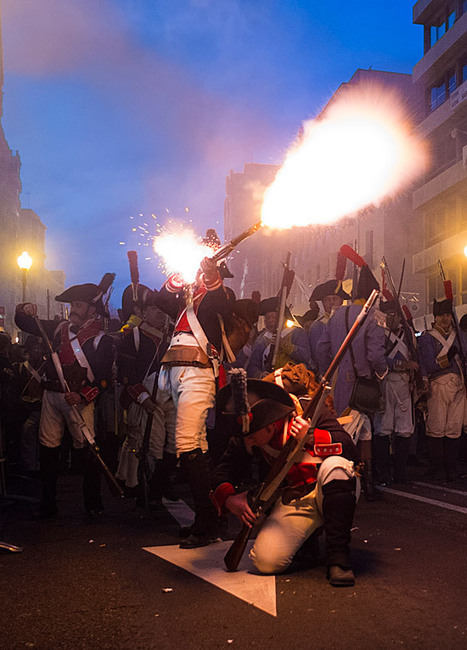 More than 400 historical reenactment enthusiasts from across Europe gathered in Zaragoza (Spain) to reenact the tragic siege of the city during the spanish War of Independence against napoleonic troops. A photo essay made with the X-Pro1 and 18mm and 35mm lenses.
See more pictures on www.planetasapiens.com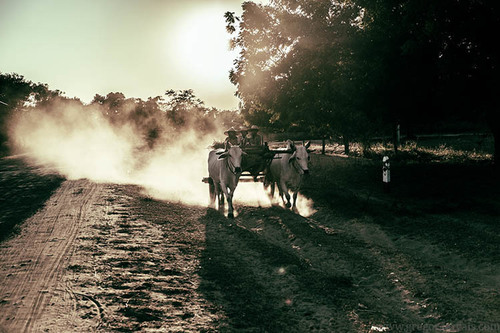 It took me some time, but here are finally some more photos from my trip to Burma last December/January. Usually when I travel I take a "snapshot camera" and my old Rolleiflex twin eye camera.The rolleiflex-photos will even be more delayed. I seem to have a problem with my scanner, an Epson 4990 and I haven't figured out yet if it is a software failure or hardware…
So all photos below, made with an Fuji X-e1 and edited in Photoshop raw 7.4 with the VSCO filmpack 03 pre-sets.
See more pictures on www.gregorservais.nl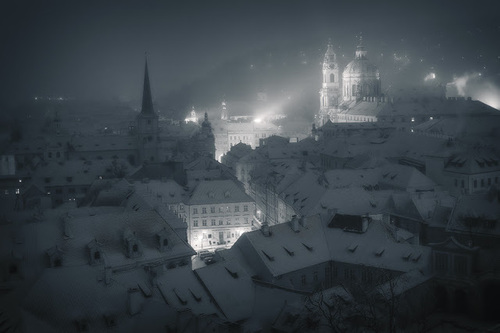 A break was needed or least that is how I thought of it.  Perhaps a little history first.  My journey in photography began at the age of 12.  A few years went by using my father's Retina IIa.   At first I started photographing races at Laguna Seca race track, then some work on the high school newspaper.  After a stint in the Army, I became much more interested and involved in the craft.  Which resulted in building my own darkroom and buying my first Nikon SLR camera system in 1973.
Later on after going to a photographic institute in California, I made my way to Los Angles to work in the commercial photo studios there with the intent to open my own someday.  It was not to be for a number of reasons and I eventually made it back to the San Francisco Bay Area.  Where I immediately got some work doing location scouting for the film industry.  San Francisco being a much filmed at location. At first I thought this would be temporary, but then twenty years went by before  knew it.  As it turned out, it was the right job for me.  No studio overhead to worry about.  Travel not only around California, but to most of the western states and much of the eastern seaboard.  Photographing places, things and people and getting paid for my efforts.  Luck has been with me in this regard. Now I find myself living in the Netherlands, teaching photography courses and shooting a few weddings a year. Back to that "break" I needed.  Prague the capital of the Czech Republic and the historical capital of Bohemia, happens also to be, much like San Francisco a city favored by film makers.  So I decided to go there on a self invented assignment, harkening back to the days of my old job. The difference though was instead of two or three Nikons bodies and assorted lessons, I was going to go "light".  This is where the Fuji X Pro 1 came in.  In addition there was the decision on which lenses to bring.  The choice was eventually narrowed down to the Fujinon 35mm f/1.4, an old Contax/Zeiss 90mm f/2.8 and my latest acquisition, a Voigtlander 50mm Nokton f/1.5.  A lens that I will be doing a later review on.  The whole kit, including accessories and camera bag (see photo) came in at 2.4 kilos /5.3 pounds.
A break was needed or least that is how I thought of it.  Perhaps a little history first.  My journey in photography began at the age of 12.  A few years went by using my father's Retina IIa.   At first I started photographing races at Laguna Seca race track, then some work on the high school newspaper.  After a stint in the Army, I became much more interested and involved in the craft.  Which resulted in building my own darkroom and buying my first Nikon SLR camera system in 1973. Prague is beautiful!  Sort of like being in Yosemite Valley where every where you look, there is another picture waiting to be made.  However it became immediately apparent that I was not the only person who thought so.  Here it is in the end of February, minus temperatures, snowing and every where there are tourists.  Oh well so much for my deserted streets look…..
See more great pictures on gambofoto.blogspot.de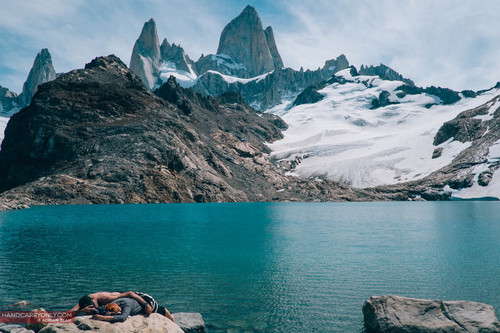 A fine shroud of dust hung in the air in front of me, drifting slowing to one side and catching the late morning sun in its ethereal cloud. The trees on either side of the path were absolutely still, with nary a hint of breeze in the air, which was still cool from the night. Trudging ahead on the path, not quite certain if we were headed in the right direction, I stopped to admire the view and tranquility. Surely this had to be the right path, it did fork about half an hour ago but the other path seemed so unlikely, it did not look like it had had much traffic recently, with some of the undergrowth starting to creep towards the centre of the dirt track.

We had to be on the right track.

With 2 hours of walking behind us, and another 2 more before we reached our goal of Laguna de los tres, at the foot of Cerro Fitz Roy. Apart from a couple of hikers heaving massive backpacks headed the other way, we had not encountered anyone else on the hike so far. They must have been returning from an overnight stay at a refugio somewhere ahead. The coolness of the air betrayed the heat that would come later on, in any case, I was not complaining, according to the park rangers, we were fantastically lucky with the weather, it could just as easily have been raining or Cerro Fitz Roy could have been blanketed with cloud, as the name Chaltén, or 'smoking mountain' implied. But for the moment, the skies were all clear and Fitz Roy beckoned.

We forged on.

We had started our hike from the little mountain village of El Chaltén, deep in Argentinian Patagonia and the hiking capital of Argentina. Set at the foot of both Cerro Torre and Cerro Fitz Roy, El Chaltén is a rustic base for the many hikers and climbers that come from far and wide. The final hour of the hike was by far the most challenging, with a forty-five degree climb up a dusty trail and loose stones and rocks constantly slowing our progress. It has been awhile since we last hiked and it is evident in our ever slowing pace. Hikers coming back the other way were ever encouraging. "¡Un poquito más!" (Just a little bit more!) The vista finally opened up and stole our collective breaths away. Set before the sheer granite shard of Cerro Fitz Roy, reputedly successfully climbed by only one person per year, lay the turquoise coloured glacial lake, Laguna de los tres. It seemed almost artificial in its perfection. Our tired legs were temporarily forgotten as we stood in awe, taking in the view, until we remembered that we had to make our way back the same way we came.
See more pictures on handcarryonly.com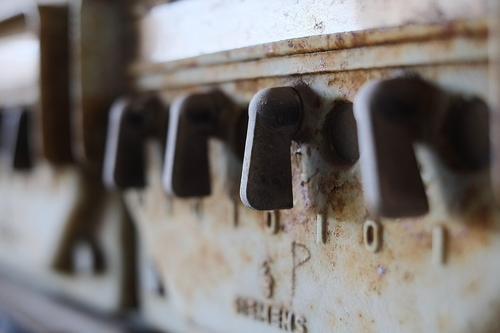 No words, only X-Pro1 shots.
See more pictures on 500px.com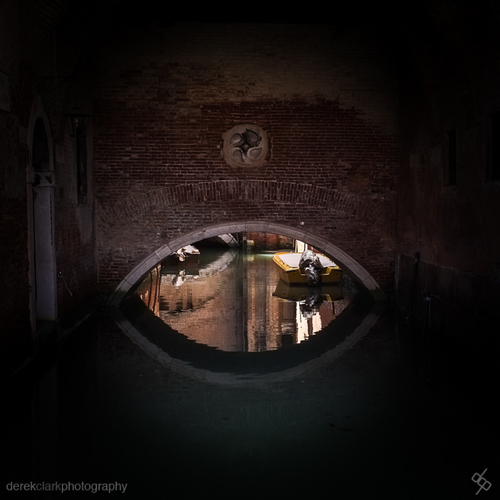 This post is just about showing a few shots from Italy. I have hundreds sitting on my hard drive, so I thought it would be a good idea to throw a few up here. These shots are from Verona, Venice, and Jesolo. They were all taken with either the Fuji X100 with it's built in 23mm f2 lens or the X-Pro1 with the 18mm f2. I'll note which is which at the bottom of the post.
See more pictures on www.derekclarkphotography.com