Adobe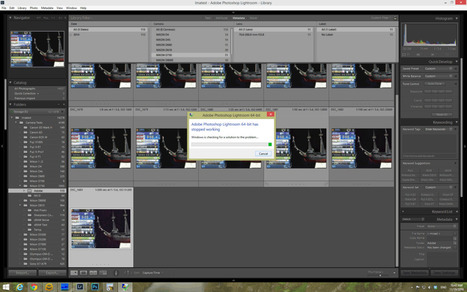 I will be honest, I am not a fan of Adobe as a company. I never liked their business model: their practice of gobbling up competition (sometimes out of fear), their Creative Cloud extortion and their sleazy management that only cares about their next quarter revenues. But most of all, I never liked Adobe's poor software development practices. In my past tech life, Adobe products were always a big pain due to numerous security holes and huge, frequent updates. In fact, Adobe has been notoriously bad with releasing poorly tested software with too many security holes. In 2011, Adobe dominated Kaspersky Lab's top ten PC vulnerabilities list, with "extremely critical" security vulnerabilities that allowed attackers to gain access to computer systems and execute arbitrary code. These security vulnerabilities spanned several Adobe products, which most PCs had at the time and even today: Adobe Reader and Adobe Flash Player. No wonder Apple did not want to support flash in its iOS (which thankfully resulted in the slow demise of the Adobe Flash), since Flash was a very badly written, resource intensive platform to begin with. Although Steve Jobs mostly blamed Adobe Flash for being a PC-era platform, two of the biggest reasons why Flash support was excluded from iOS were in fact related to security and stability concerns……..
Source: photographylife.com
In this special episode of Adobe Creative Cloud TV, Terry White shows off the NEW features in the October 2014 release of Photoshop CC…..
Source: www.youtube.com
Thank you for your interest in downloading the Adobe® Photoshop® Camera Raw 8.7 for CC release candidate on Adobe Labs. The Camera Raw 8.7 for CC update includes support for many new cameras and lens profiles……..
Source: labs.adobe.com
For more information on Camera Raw 8.6 and Lightroom 5.6 – including new camera support and bug fixes – please view the release notes on the Lightroom Journal blog. Or, click here for Camera Raw and click here for Lightroom…..
Source: blogs.adobe.com
Replichrome II includes presets for Fuji™, Agfa™ and Kodak™ slide films. This set contains multiple versions of each slide film, using both Nortitsu™ and Epson™ scanners. Slide films are known for their exceptional color quality and high contrast and are particularly well-suited for landscape, fashion and reportage photography……

Astia 100F™ :: Calibrated / + / – / –
Astia 100F™ :: Noritsu / P / + / – / –
Provia 100F™ :: Calibrated / + / -
Provia 100F™ :: Noritsu / P / + / -
Provia 400X™ :: Calibrated / NoGr / + / -
Provia 400X™ :: Noritsu / NoGr / + / -
Sensia 400™ :: Calibrated / NoGr / + / ++
Sensia 400™ :: Noritsu / NoGr / + / ++
Velvia 50™ :: Calibrated / + / ++ / -
Velvia 50™ :: Noritsu / L / + / ++ / -
Velvia 100™ :: Calibrated / P / + / -
Velvia 100™ :: Noritsu / + / -
E100G™ :: Calibrated / + / -
E100G™ :: Noritsu / + / -
E100VS™ :: Calibrated / L / – / + / ++
E100VS™ :: Noritsu / + / ++
E200™ :: Calibrated / NoGr / + / ++
E200™ :: Noritsu / NoGr / + / ++
Ektachrome 64X™ :: Calibrated / + / ++
Ektachrome 64X™ :: Noritsu / + / ++
Panther 400X™ :: Calibrated / NoGr / + / ++
Panther 400X™ :: Noritsu / NoGr / + / ++
EPP 100™ :: Calibrated / + / -
EPP 100™ :: Noritsu / + / -
P800-1600™ :: Calibrated / NoGr / + / -
P800-1600™ :: Noritsu / NoGr /
Agfa 200RS™ :: Calibrated / Gr / NoGr / + / -
Agfa 200RS™ :: Noritsu/ NoGr / + / -
Agfa 1000RS™ :: Calibrated / NoGr / + / ++ / -
Agfa 1000RS™ :: Noritsu / NoGr / + / ++ / -
Agfa CTX 100™ :: Calibrated / +
Agfa CTX 100™ :: Noritsu / +
Agfa RSXII 50™ :: Calibrated / + / -
Agfa RSXII 50™ :: Noritsu / + / -
Agfa Scala 200X™ :: BW / NoGr / + / -
Scotch Chrome 100™ :: Calibrated / +
Scotch Chrome 100™ :: Noritsu / + …….
See on www.gettotallyrad.com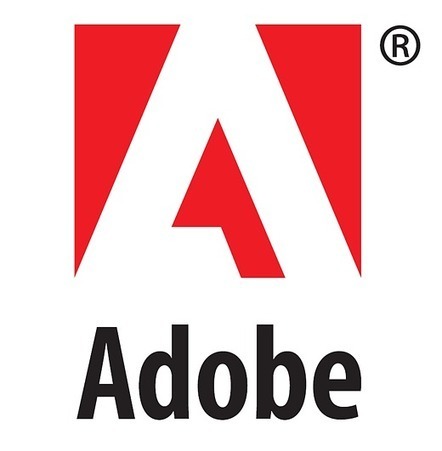 Adobe has announced the latest 'release candidates' of Adobe Camera Raw and Photoshop Lightroom, adding support for ten cameras – including preliminary support for the Canon EOS 70D and Sony RX100 II. The release candidates of Adobe Camera Raw v8.2 and Lightroom 5.2 also fix some bugs introduced in the previous versions. ACR v8.2 acts only as a camera and lens profile update for users of Photoshop CS6. Both are available to download from the Adobe Labs site, with the usual reliability caveats about release candidates. A release candidate of DNG converter 8.2 is also available….
See on www.dpreview.com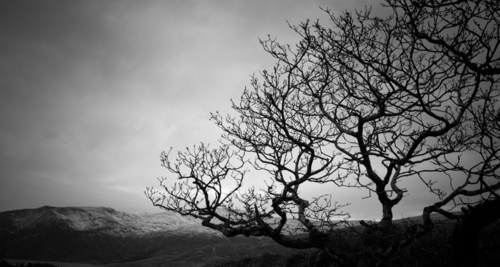 Well it is here, Adobe have released version 5 of their brilliant Photoshop Lightroom photo management and editing software.
I have been using Lightroom from the initial beta and have watched it grow from strength to strength. Just over a year ago I celebrated the release of Lightroom 4 which brought with it considerable improvement in image quality, especially when it comes down to image noise.
Lightroom 5 brings a strong focus on the photographer's workflow and some of the new tools really are brilliant, I suspect even less time in Photoshop as a result of the 'advanced healing brush' alone.
It is now possible to paint out larger areas of an image for correction but the big bonus is the fact you can be much more accurate. For example in this image I had to use a large circle to remove a bird yet the new brush means I can create a smaller circle and heal only the pixels necessary.
The vertical straightening tool is particularly intelligent in auto mode. This image was taken at the bottom of a waterfall at a slightly skewed angle to ensure all of the fall is in the shot. Lightroom was able to bring the wall forward to correct the vertical perspective…..
See on www.flixelpix.com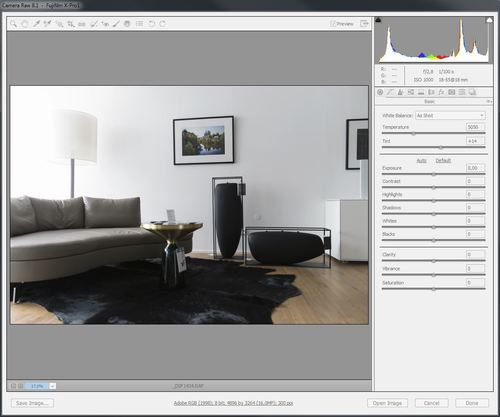 Camera Raw 8.1 is now available as a final release through the update mechanism in Photoshop CS6.  This release provides support for HiDPI capable displays, new camera and lens support and address bugs that were introduced in previous versions of Camera Raw.  Customers of previous versions of Photoshop can utilize DNG Converter 8.1 to receive raw file support for newly added cameras. Photoshop CS6 customers traditionally have received camera updates through Camera Raw 7.x releases.  This is the first time that we are providing camera support through a version of the camera raw plug-in that is a whole version number greater than the version of Camera Raw that shipped with a specific version of Photoshop. (Photoshop CS6 shipped with ACR7 and now we're providing support to CS6 with ACR8.)  As mentioned here, this change allows us to be consistent with our past policy of providing raw support for currently shipping products. However, when ACR8 is hosted by Photoshop CS6, it will not offer any of the new features described in Photoshop CC marketing materials for ACR8…..
Bugs Corrected in Camera Raw 8.1- Occasionally the Fill Light adjustment introduced artifacts. This only occurred when processing an image using the PV2010 process version.- When using the Red Eye removal tool, setting red eye darken to 100% would lighten the adjustment instead of darkening it.- Reduced the default amount of sharpening applied to images taken with the Fuji X100s camera.
New Camera Support in the Camera Raw 8.1:
Hasselblad H5D-60
Olympus PEN E-P5
Olympus PEN E-PL6
Phase One IQ260*
Ricoh GR
Panasonic LUMIX DMC-G6
Panasonic LUMIX DMC-LF1
See on blogs.adobe.com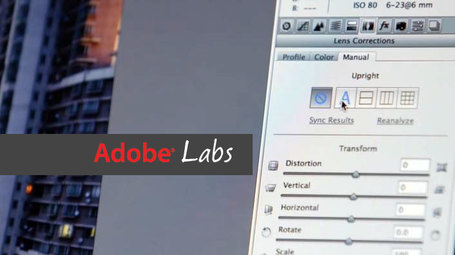 Adobe Photoshop Camera Raw 8.1 (for Photshop CS6) provides new camera and lens profile support for Camera Raw Users. The fresh revision boasts support for HiDPI monitors, new cameras and lens profiles. This is the first time that a major version (8.x) of the plug-in provides update for the previous major build (7.x). However, this ensures continued RAW support for Photoshop CS6 customers.
Keep in mind that the Camera RAW 8 for Photoshop CS6 will not provide users the new features promoted in any of the marketing materials Photoshop Creative Cloud….
See on labs.adobe.com


By now you have probably heard about Adobe's decision to stop development of Adobe Creative Suite (which includes such software as Photoshop and Illustrator) and move to a completely different subscription-only model. In short, Adobe does not want to sell packaged versions of its software anymore and wants you to instead pay for select software packages or the whole Creative Suite on a monthly basis. For example, today you can purchase Adobe Photoshop CS6 for $599 and own the software, which means that you can install it on your computer and use it whenever you want without limitations. With the new Adobe pricing strategy, you will no longer be able to purchase Photoshop that way – you will have to get a $20 per month subscription for using Photoshop alone (or $50 for the whole Creative Suite). There will be no other option. Software will be delivered over the Internet and once you get it installed, it will make occasional requests over the Internet to Adobe.com to verify your subscription level. Creative Cloud will work the same way that CS6 works today, except it will require an active subscription. When traveling without any Internet connectivity, the software will work for a limited amount of time (something like 30 days) before ceasing to work and requiring you to connect to the Internet.Our readers might be wondering what we at Photography Life think about Adobe's new pricing policy, so here is my personal take. I think this is by far the most arrogant and selfish decision on behalf of Adobe. While I actively use Photoshop, Illustrator and Lightroom software for my work, I am already considering alternatives at this point. Not because I find the pricing to be too high, but because I think what Adobe is doing is simply wrong. Read on to find out why.
…..
What Adobe should have done, is give its customer two options – a boxed version with an upgrade path, essentially continuing the Creative Suite line, and a choice to go to the cloud. People that would benefit from collaboration and other benefits of the cloud would choose a subscription model, while everyone else would stay happy with their "owned" copies of the software.
See on photographylife.com