Adobe
Over the past 25 years the photographic industry as a whole and Adobe in particular have invested a fortune of time, resources and money to perfecting the digital imaging workflow, to the extent that we can now reproduce image files on inkjet printers with a very high degree of fidelity between the colour values in the image file and the rendition of those values from the printer. When you think of it, this is a remarkable achievement given the large number of components that need to cohere and work properly, and the fact that there is no one company in charge of all these inputs. As consumers of these products we have come to take the current state of progress for granted and we become justifiably irritated when "things fall apart"…….
Source: luminous-landscape.com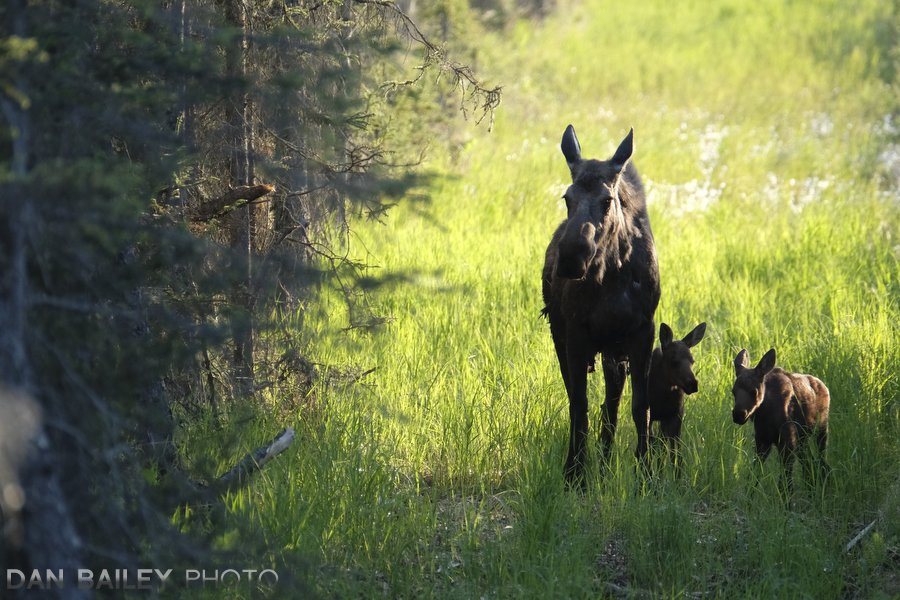 Well, good news! Adobe updated both Lightroom CC and Photoshop CC this month, and it looks like Adobe has dramatically improved their X-Trans processing capabilities. It's not something they announced, but after a few tests, I'm pleased to report that both programs now produce much shaper conversions of Fujifilm RAW files, and they've even added color profiles for the new Acros black and white film simulation that were included in the X-Pro 2. Adobe apps automatically apply their own standard Adobe color profile to any RAW file. This means the Fuji film sim you chose for that picture is erased once you open the file in Photoshop or Lightroom. However, you can reapply whatever Fuji color profile you wish under the "Camera Calibration" tab in both programs. Note, they're not perfect reproductions of the actual Fuji film simulations, but they're pretty close…..
Source: 06-24-2016 – Good News for Fujifilm Shooters! – Adobe Updates Lightroom and Photoshop
From the ethereal work of Flora Borsi to the bold and bright art of Fredy Santiago, Photoshop is used to create much of the creative and outlandish visuals that surround us every day. Virtually every customer I meet can tell me about their "Photoshop moment." That moment in time when they discovered they could use their creative talents, paired with the power and freedom of Photoshop, not only to bring their vision to life, but in many cases to also make a living. It's these Photoshop moment stories that inspire me most. Recently one of my colleagues visited an orphanage in Vietnam where they teach the children how to use Photoshop. When the children age out of the orphanage, they can use the product and the skills they learned to earn a living, making almost 600% more per week than an unskilled worker, to help lift themselves out of a future life of poverty. It is a great privilege to work on a product that has such a positive impact on so many people's lives and livelihoods, which is why I am thrilled today to announce a new release of Photoshop……
Source: Adobe Releases Major Photoshop CC Update Today and Announces More Digital Imaging Product Features Coming Soon | Photoshop Blog by Adobe
Fujifilm has announced the availability of a free RAW file converter with film simulation support for the X series cameras along with a new plug-in for Adobe Photoshop Lightroom to allow tethered shooting with the Fujifilm X-T1. Both pieces of software will be available as free downloads from 26 February 2015 from the Fujifilm website. The RAW conversion software allows users to convert RAW images taken on X series cameras using Fujifilm's Film Simulation modes. It's compatible with the X-T1/X-T1 Graphite Silver Edition, X-A2, X100T, X30 and XQ2. An update will be available in the future to include the following cameras: X-Pro1, X-E2, X-E1, X-M1, X-A1, X100, X100S, X20, X10, XQ1, XF1. The Lightroom plug-in which will give X-T1 users a PC tethered shooting option will be available for customers that have purchased the HS-V5 for Windows Ver.1.0 software……
Source: www.ephotozine.com

---
Fuji X-T1
Do you love my work and want to support me? If you're planning on buying camera gear, you can check out above-noted links. Prices remain the same for you, but a small percentage of your purchase value is valued back to me. Thank you!
---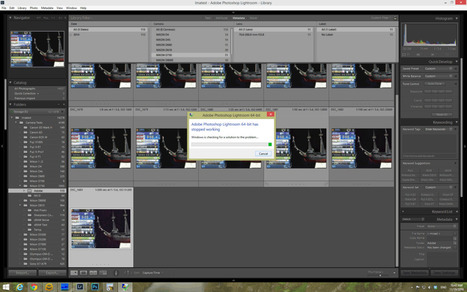 I will be honest, I am not a fan of Adobe as a company. I never liked their business model: their practice of gobbling up competition (sometimes out of fear), their Creative Cloud extortion and their sleazy management that only cares about their next quarter revenues. But most of all, I never liked Adobe's poor software development practices. In my past tech life, Adobe products were always a big pain due to numerous security holes and huge, frequent updates. In fact, Adobe has been notoriously bad with releasing poorly tested software with too many security holes. In 2011, Adobe dominated Kaspersky Lab's top ten PC vulnerabilities list, with "extremely critical" security vulnerabilities that allowed attackers to gain access to computer systems and execute arbitrary code. These security vulnerabilities spanned several Adobe products, which most PCs had at the time and even today: Adobe Reader and Adobe Flash Player. No wonder Apple did not want to support flash in its iOS (which thankfully resulted in the slow demise of the Adobe Flash), since Flash was a very badly written, resource intensive platform to begin with. Although Steve Jobs mostly blamed Adobe Flash for being a PC-era platform, two of the biggest reasons why Flash support was excluded from iOS were in fact related to security and stability concerns……..
Source: photographylife.com
In this special episode of Adobe Creative Cloud TV, Terry White shows off the NEW features in the October 2014 release of Photoshop CC…..
Source: www.youtube.com
Thank you for your interest in downloading the Adobe® Photoshop® Camera Raw 8.7 for CC release candidate on Adobe Labs. The Camera Raw 8.7 for CC update includes support for many new cameras and lens profiles……..
Source: labs.adobe.com
For more information on Camera Raw 8.6 and Lightroom 5.6 – including new camera support and bug fixes – please view the release notes on the Lightroom Journal blog. Or, click here for Camera Raw and click here for Lightroom…..
Source: blogs.adobe.com
Replichrome II includes presets for Fuji™, Agfa™ and Kodak™ slide films. This set contains multiple versions of each slide film, using both Nortitsu™ and Epson™ scanners. Slide films are known for their exceptional color quality and high contrast and are particularly well-suited for landscape, fashion and reportage photography……

Astia 100F™ :: Calibrated / + / – / —
Astia 100F™ :: Noritsu / P / + / – / —
Provia 100F™ :: Calibrated / + / –
Provia 100F™ :: Noritsu / P / + / –
Provia 400X™ :: Calibrated / NoGr / + / –
Provia 400X™ :: Noritsu / NoGr / + / –
Sensia 400™ :: Calibrated / NoGr / + / ++
Sensia 400™ :: Noritsu / NoGr / + / ++
Velvia 50™ :: Calibrated / + / ++ / –
Velvia 50™ :: Noritsu / L / + / ++ / –
Velvia 100™ :: Calibrated / P / + / –
Velvia 100™ :: Noritsu / + / –
E100G™ :: Calibrated / + / –
E100G™ :: Noritsu / + / –
E100VS™ :: Calibrated / L / – / + / ++
E100VS™ :: Noritsu / + / ++
E200™ :: Calibrated / NoGr / + / ++
E200™ :: Noritsu / NoGr / + / ++
Ektachrome 64X™ :: Calibrated / + / ++
Ektachrome 64X™ :: Noritsu / + / ++
Panther 400X™ :: Calibrated / NoGr / + / ++
Panther 400X™ :: Noritsu / NoGr / + / ++
EPP 100™ :: Calibrated / + / –
EPP 100™ :: Noritsu / + / –
P800-1600™ :: Calibrated / NoGr / + / –
P800-1600™ :: Noritsu / NoGr /
Agfa 200RS™ :: Calibrated / Gr / NoGr / + / –
Agfa 200RS™ :: Noritsu/ NoGr / + / –
Agfa 1000RS™ :: Calibrated / NoGr / + / ++ / –
Agfa 1000RS™ :: Noritsu / NoGr / + / ++ / –
Agfa CTX 100™ :: Calibrated / +
Agfa CTX 100™ :: Noritsu / +
Agfa RSXII 50™ :: Calibrated / + / –
Agfa RSXII 50™ :: Noritsu / + / –
Agfa Scala 200X™ :: BW / NoGr / + / –
Scotch Chrome 100™ :: Calibrated / +
Scotch Chrome 100™ :: Noritsu / + …….
See on www.gettotallyrad.com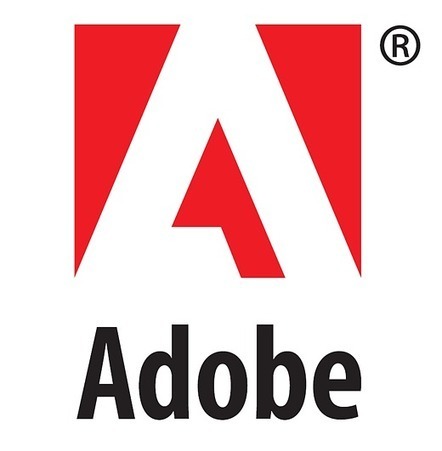 Adobe has announced the latest 'release candidates' of Adobe Camera Raw and Photoshop Lightroom, adding support for ten cameras – including preliminary support for the Canon EOS 70D and Sony RX100 II. The release candidates of Adobe Camera Raw v8.2 and Lightroom 5.2 also fix some bugs introduced in the previous versions. ACR v8.2 acts only as a camera and lens profile update for users of Photoshop CS6. Both are available to download from the Adobe Labs site, with the usual reliability caveats about release candidates. A release candidate of DNG converter 8.2 is also available….
See on www.dpreview.com