Sample Images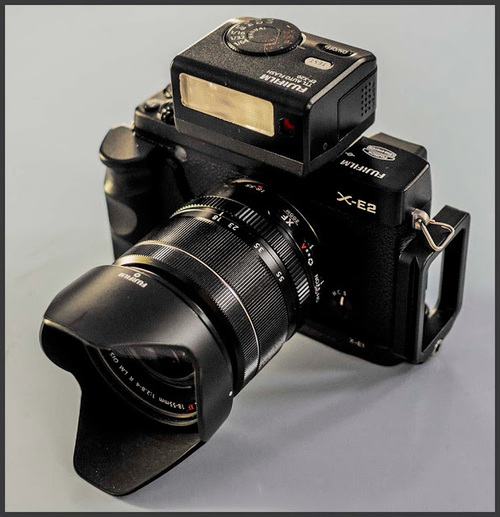 Somewhat ahead of expectations stocks of the X-E2 have arrived in the UK. After some careful consideration (Unusual for me!) I have decided to go with Fuji in addition to my Panasonics for a while. I still have issues with the Fuji X system as a whole – battery life, fiddly processing, gaps in the lens range being three of them. But overall it is a system that suits me. The overiding reason here is the exemplary high(er) ISO performance that allows me to shoot beautifully clean images up to ISO 800, with all that implies for fast shutter speeds and narrow apertures. Plus it has to be said at a reasonable cost. The X-E2 body cost me £800. Contrast that with an Olympus E-M1 body which is currently £1300 here in the UK. So do you get more for your money with the E-M1? Well that's down to personal preference. As far as I'm concerned the Olympus has a tilting screen and in body IS, neither of which bother me, so what could justify the extra £500 for me? Well it might have been argued that the E-M1 has faster AF and a better screen and EVF. However from my initial time with the X-E2 those arguments might be dissipating somewhat. The X-E2 AF is certainly an improvement over the X-E1. Much snappier. It is in fact now pretty quick. As quick as the Olympus? ……
Part1: http://soundimageplus.blogspot.de/2013/11/fuji-x-e2-review-and-user-experience.html
Part2: http://soundimageplus.blogspot.de/2013/11/fuji-x-e2-review-and-user-experience_4.html
Part3: http://soundimageplus.blogspot.de/2013/11/fuji-x-e2-review-and-user-experience_5.html
Part4: http://soundimageplus.blogspot.de/2013/11/fuji-x-e2-review-and-user-experience_6.html
Part5: http://soundimageplus.blogspot.de/2013/11/fuji-x-e2-review-and-user-experience_7.html
Part6: http://soundimageplus.blogspot.de/2013/11/fuji-x-e2-review-and-user-experience_4397.html
Part7: http://soundimageplus.blogspot.de/2013/11/fuji-x-e2-review-and-user-experience_8.html
Part8: http://soundimageplus.blogspot.de/2013/11/fuji-x-e2-review-and-user-experience_11.html
Part9: http://soundimageplus.blogspot.de/2013/11/fuji-x-e2-review-and-user-experience_13.html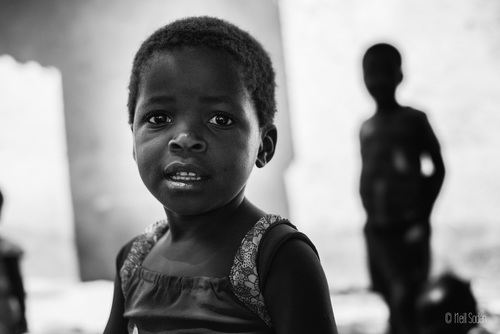 Ubuntu Help-Portrait
I had the pleasure of joining a group of great people in Swaziland as part of the Ubuntu Help-Portrait. I've been wanting to do this since I first heard about it a few years ago. It is a world-wide group where you as a photographer volunteer to go and take portraits of people in need, then the organisation get them printed and a few weeks later the photographers take them and hand them back to the people, all for free. You can read more about it here. The experience was amazing, with a family there accommodating us, organising the whole weekend from start to finish. I take my hat off to them for all the work, kindness and generosity. The place that hit me the most was the feeding centres. The kids get their meals there daily, often not having any other source of proper nutrition. A big percentage of these kids most likely also suffer from HIV/Aids and also could have lost their parents to this terrible disease. For these people, this portrait is just a small moment in their lives that someone actually wanted to capture them in that specific moment, remembering who they are, giving them a sense of self…..
See more pictures on www.neillsoden.co.za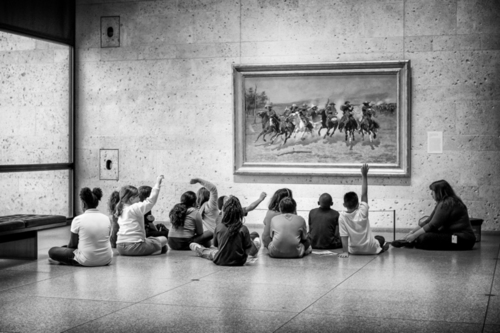 The Fuji X-System cameras and XF lenses have come a long way thanks to Fuji's commitment to fixing problems with firmware updates, rather than just releasing another camera or lens to replace the one with problems. Meet the Fuji XF 18mm f/2 lens, a lens that initially started with some problems, but after several firmware updates, performs quite well and with more than acceptable image quality:
Pros
Solid image quality on par with other professional grade lenses including some full-frame digital-SLR lenses from Canon and Nikon. In fact, in testing I performed, the Fuji lens actually outperformed several of these lenses. Compact and lightweight, almost to the point of looking like a pancake lens. No complaints here when it comes to compactness, especially if you're trying to keep a low profile for candid or street photography shots. The weight of lens is next to nothing which keeps the entire camera system very easy to hold and use for extended periods of time. Fast autofocus. Issues with autofocus have previously plagued the X-Series, but, with firmware updates, these problems are nearly non-existent at this time.
Cons
Construction of the lens seems a little on the flimsy side to me, mainly due to how loose the aperture ring feels when turning it, even though I know it's digitally controlled and not mechanical. While I love how lightweight the lens is, I can't help but to think that the build quality may have taken a hit to achieve the weight. Unlike the XF 35mm f/1.4 lens, which is tack sharp at f/1.4, even out to the edges, the XF 18mm f/2 isn't quite as sharp in the corners until you get the aperture stopped down to f/5.6 or greater……
See more pictures on www.paulkomarek.com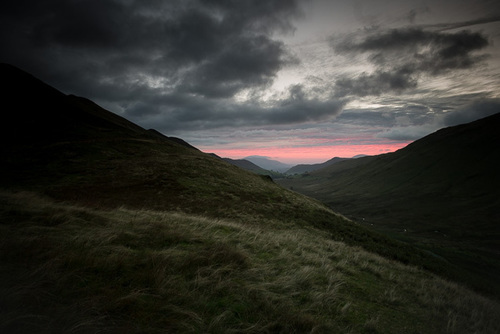 During a cold yet dry weekend in September I had the privilege of exploring the stunning English Lake District in conjunction with Fujifilm and Millican bags. It was a remarkable experience and two months on Millican has released the first of three short films documenting the experiences of three photographers in the Lake District. The photographers Derek Clark, Andrew James and myself embarked on a packed weekend adventure into the breathtaking Lake District landscape each exploring the concept of "Freedom Through Photography". Paradoxically it is amazing just how relaxing a 4am start can be when it is a exploration of the hills and mountains of Newlands Hause. Packing my Millican Christopher bag with a Fujifilm X range camera allowed me to travel light yet still pack the the power of a camera capable of capturing remarkably sharp images in very low light…….
See on www.flixelpix.com
Ich bin beruflich immer wieder mal in verschiedenen Städten unserer schönen Erde unterwegs, so auch dieses mal unter anderem in Neapel. Im November bei 25°C durch die Stadt zu schlendern, mit einer x100s um den Hals und hier und da eine Kaffeepause machen zu können, wohlgemerkt draussen im kurzarm Shirt sitzenend, ist schon ein schönes Gefühl. Zu meinen Lieblings Genres gehört ja, neben Landschaft, auch die Streetfotografie und obwohl meine Arbeitsweise eher die ist, dass ich nicht frage bevor ich ein Foto aufnehme, habe ich mir diesmal zum Zielgesetzt mal eine andere Methode zu probieren. Candid Shots sind das aber auch nicht, da ich alle hier abgebildeten Personen vorher gefragt hatte ob ich sie ablichten darf. Also sind das hier eher kleine spontan Shootings. Ein Wort zu meinen Modellen: Die Napolitaner sind klasse! Bei 10 Personen die ich gefragt hatte ob ich sie denn aufnehmen könnte, haben 9 es nicht nur erlaubt sondern sich auch sehr gefreut. Zum Teil wollten sie mich gar nicht gehen lassen und bei einem war mein Tribut ein Foto von ihm und seinen Sohn zu machen (das zeige ich hier jedoch auf seine Bitte nicht), einer fragte sogar mich (nachdem er gesehen hatte das ich seinen Nachbarn fotografiert hatte)…….
See more pictures on www.qimago.de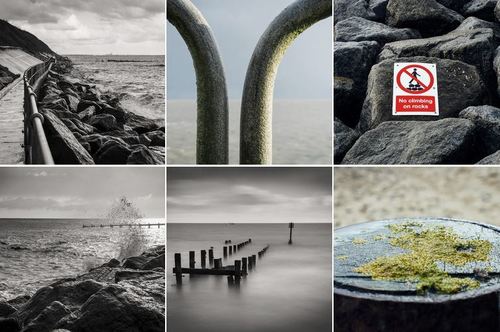 We were at Corton beach for the weekend as Nicola had to check out a hotel for work. We went for a walk along the sea front this morning and i got to take a few shots with my Fuji. It was the first time I was able to test out my b+w 10 stop filter, although I didn't have a remote release so had to keep my finger pressed down. Not an ideal way of taking the shots but a couple turned out ok. The weather wasn't too good, but it made for some moody skies and interesting light. All shots taken with the Fuji X-Pro1 and XF 35mm Lens. Processed with VSCO film and Rebecca Lily presets…..
See on samburton.squarespace.com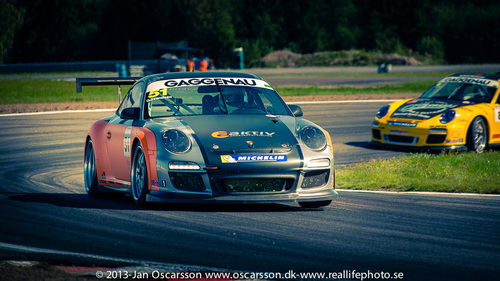 Bold statement? I don't think so. Ok, first off, I know that the Fuji X-Pro1 and the rest of the X-serie cameras don't behave like a Nikon D4 with top of the line Nikkor lenses! How do I know? Because I shoot Nikon D4 with top of the line Nikkor lenses daily. I love my Nikon cameras, truly love them. They are, without a doubt, the best cameras on the market today for what I shoot. There are of course photographers that may require higher resolution from their cameras but I don't have the need for more megapixels. On my Epson printer I print large images, 44 inches (111 cm) on the short side from my Nikon D3 and D4 files. No problem at all. The only thing that bothers me with my Nikon gear is the weight and bulk of the system, don't get me wrong, I still love shooting with the Nikon gear but after a 12 hour day I'm not so much in love with carrying it around. So this summer I started to look for something with a smaller footprint and Fuji Sweden kindly lent me the Fuji X-Pro1 and a set of lenses. For a month I shot with the Fuji gear and starting out I had to learn how to shoot with it as the shooting experience of the X-pro1 is nothing like the D4. Not bad just different. Actually I had the X-pro on loan twice, first a week or two in the beginning of the summer. This was before the most recent firmware update was released, and during that time I didn't really have time to shoot much with it. I mostly fiddled around with it at home shooting the family, so I sent it back to Fuji and was promised to get it back in the start of August. The second time I received the camera and lenses I had already planned lot's of cool stuff to shoot with it. So for about 4-5 weeks I shot pretty much everything I usually shoot whit my Nikon gear. This time the most recent firmware was installed in both the X-Pro1 and lenses…..
See more action shots on www.oscarsson.dk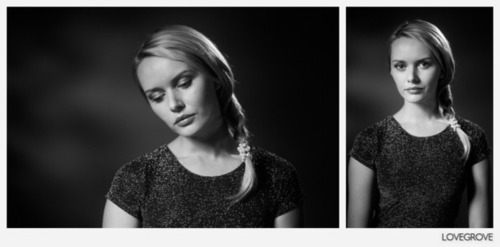 Earlier this week I ran three seminars of three hours each entitled from Concept To Print.  Many years ago, way back in the dying years of the last century, a photographer called Stu Williamson wrote a book with the same title and I borrowed it for this three hour workshop. My aim was to share the simplicity of  creating beautiful images using continuous lighting and a 6ft stretch of hotel wall. I used just one hard light for the bulk of my shooting demonstration and went onto a multi light set up as the session evolved. After the shoot I downloaded the images into Lightroom and tweaked them prior to printing on my aged and slow ink jet printer. Here are a few of the images I shot….
See more pictures on www.prophotonut.com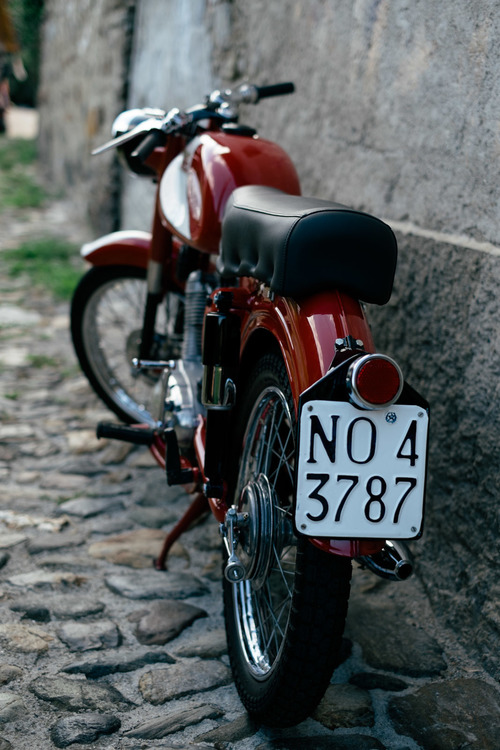 I bought it exactly one year ago, during a cold november 2012. Lots of people have said a lot of stuff about this camera and I'm not going to give a technical assessment here. I'm not a professional user (even if I'd like to think I am, as PRO is written on the camera!) but an amateur who was looking for a camera with the same control I had on my analogic camera (a good old Canon FT from the 60′s). The only digital camera I had so far was a Canon Ixus V… Before buying it, I hesitated between the X-pro and the Olympus OM-D. The bigger sensor and the real shutter speed wheel made the difference for me. Did the X-pro reached my expectations? Definitely yes. The control is really close to my old camera. The only thing I could complain is the manual focus. It was easier on the canon as the magnification was higher and the ring on the lens was more reactive than the fuji (I own the 35mm f1.4). By the way, I played a bit with a Nikon dslr a couple of days ago and realized the magnification was even lower than on the X-pro. I don't get it…….
See more pictures on www.regislessent.com
Here is a gallery of pictures taken by Damien Lovegrove with the fabulous Fujifilm XF 60mm f/2.4 macro prime lens. All the pictures were shot on the Fujifilm X-Pro1 camera……
See more pictures on www.lovegrovephotography.com