Travel Photography
The trouble with traveling to beautiful places is that once back, I have to go through, literally, thousands of pictures and pick only some of them.  Just recently I have been very lucky to go to Scotland again and travel to the Isle of Skye and Lewis with a few friends.  I will be forever grateful to Adam for taking time off work to drive us all from Glasgow to those beautiful places, so that I could feast my eyes and share with all of you what a beautiful land Scotland is.  It'll be a very long series since, I am unable to chose only a shot or two from a given location, but when you see them you will understand what I mean.  We have had a very capricious weather during this trip. Rain and sun, heavy clouds and blue sky, changing every few minutes, making my choices for photos even more difficult, because each place looks different in different light, and I ended up taking numerous photos of the same thing, just differently lit. I am asking you all to just bear with me, though, because it is all going to be worth it. Especially when, thanks to my Fuji, I was able to use a better camera and wider lens than the one I have used during our first trip, and I am very happy with Fuji's performance during this wet trip and numerous lens changes (that's what you get when most people traveling with you are using Fuji and they all share their toys ;D). I am, once again, in awe of the beautiful land and its people, so very nice and friendly.  And, even though it was cold and wet and windy, during most of the trip, I would go back there right now, if only it was possible, and do it all over again :D …….
Soucre: Scotland with Fuji – On The Way To Skye — MiKSMedia Photography
Ok. Maybe an odd title for a blog post but it is related to a very special shooting experience with the Fuji X Pro-2 that I had in Vietnam last week. Beside that I'm not enlightened at all (yet). And of course it also has to do with my obsession to use song titles for my blog entries. If you listen to Van Morrison's song its clear that he also struggles with enlightenment. Enough about the title but before I talk about the Fuji X Pro-2 some words about the location. It is the Emperor Jade pagoda in HCMC (or Saigon), Vietnam. If you ever plan to visit the place it is important to either learn the correct pronunciation of its vietnamese name: Chua Ngoc Huang which is next to impossible or to simple write down the name or address on a piece of paper and hand it to the taxi driver. If you don't you will end up standing in front of the wrong temple and you will find yourself playing charade with the taxi driver. I tried to play a fish (because there is a pond with fishes and turtles in front of the temple) but a couple of days later learned that my attempts were all wrong……
An increasing large part of my business is running photography trips and holidays. These trips are sometimes in the UK, like the wonderful Lake District and Snowdonia National Park. I also run holidays abroad in places like Copenhagen, Paris and Verona. We just arrived back from a great trip in Verona with a lovely group of people. I truly am very lucky to be able to offer these courses that frankly don't feel a lot like working! Having said that I do put a lot of thought in to them and of course there is quite a lot of planning too. I tend to stress a little bit about whether everyone will enjoy it and importantly whether they will get something valuable from the experience. I shouldn't worry because I get very good feedback and lovely testimonials from my clients. Some of the trips I am able to run with my wife Samantha. We have children at school so it's not always possible but it cetainly makes the running of the trips much more fun. It's great to have Samantha on board to help make sure things run smoothly and that attendees are happy……..
Source: Verona Photography Trip with the Fuji X-Pro2 | Andrew Newson
Having just arrived in France via London I'll be using these travels to launch a new series of photos along with captions and a little writing from various locations on my blog. I'm calling the series X-Pro Tour (also available via XProTour.com ) There are a few reasons behind this series, not the least of which is sharing my images and travels with all of you. If that is your main interest then please enjoy the photos I post and feel free to email me or leave comments. On the photography side of things I will also be providing my thoughts and experiences using the Fuji X-Pro2. For those not that familiar with it, it is Fuji's latest incarnation of their professional rangefinder camera that also functions beautifully as a conventional mirrorless system. This is backed by a wide array of useful lenses of superb quality. In the captions I'll provide the story behind the shot along with technical info (non-tech folks just ignore the part at the end of the captions.)…….
After taking the morning train from Ollantaytambo to and a bus transfer in Aguas Callentes, we wound our way higher into the mountains and the cloud layer and reached Machu Picchu, and yes, with the exception of the selfie-taking crowds, it was so worth the trip to stand over this spectacular location. It was also at this point in my nine day Peru trip with my son that I was grateful to have brought with me only a lightweight, minimal X70. With all the walking, hiking, and climbing, my legs were having difficulty supporting my own body weight, let alone a bag full of gear……..
Source: photo.stjeanm.com
For the second leg of our Peru journey, my son and I climbed aboard a small bus with four other people, a driver and a guide, and set out on an eight hour tour of the Sacred Valley. Small group, beautiful landscape, informative guide: Perfect day! ……
Source: photo.stjeanm.com
Travel Photography with the Fuji Xpro2. As well as loving portrait and wedding photography I also have a passion for landscape and street photography. I wouldn't ever say I've got photography sussed as I feel this Art is a continuous learning curve even though my camera goes everywhere with me and I've been taking photos since I was 10 yrs of age due to my uncle having a photography studio in London. This article is about one of my latest trips to Italy where I felt it would be great to take along my new xpro2, my Fuji 16mm 1.4 lens and my favorite 56mm lens. Now then, before I receive those negative comments about my blogs and the very personal style of writing, let me explain, these blogs are written mainly as a kind of person diary, not technically written but maybe you may find some interest in the images I've provided with this article and my travels around the beautiful Tuscany location, you may even find that you would quite like to visit this fabulous country with its art, culture and of course the Italian cuisine……..
Source: www.thefxworks.co.uk
After a tremendous amount of self-imposed gear anxiety, I decided to leave the X-T1 and various lenses at home and packed only the diminutive Fujifilm X70 to cover my photography needs, real and imaginary, during my nine days in Peru. I have no hesitation recommending PFL for anyone that wants to travel to Peru without anxiety or doubt and want to focus on adventures and not misadventures. During the next few posts about Peru, I am not going to write many words about the trip, my experiences, or my time with my son; that is reserved for my memories. I am also not going to write much about the Fujifilm X70 except to say I was grateful that it was the only gear I took. I truly appreciated the compactness and capability the X70 afforded…….
Source: photo.stjeanm.com
Maggie and I have recently returned from our Venice trip and I've spent the last four days editing the images, so I thought I'd share some with you. Despite still owning a Nikon DSLR kit my preferred choice for travelling is my Fuji Kit, and has been for a few years now. So I took a stripped down kit consisting of my Fuji X-E1, Fuji X-M1 and Fuji's 18-55mm f2.8/4, 55-200mm f3.5/4.6 and the 35mm f1.4 – leaving my 14mm 2.8 and 60mm 2.4 at home. My modus operandi for daytime photography was to take the Fuji X-E1 plus the 18-55mm and the 55-200mm, these fitted comfortably into my Lowepro Passport Sling bag, with some additional dividers fastened with velcro…….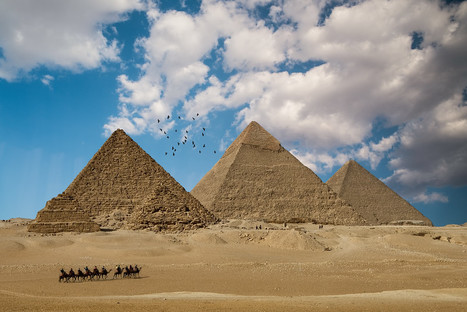 All the pictures are shot by New Fuji XPro-2 + 10-24/50-140
Last week I decided to visit "The Pyramids of Giza"; the most important site on the planet. The pyramids are the first, biggest, oldest, tallest and the last standing of the seven wonders of the world. I was first shocked to see a site of such importance not crowded by Egyptians and tourists from all over the world. I've been to tons of places around the world and compared to the pyramids, there is none. We Egyptians never go to the pyramids or maybe once every 10 years. Maybe because of the confidence that we can go anytime we want and we consider it as "always there". Tourism has declined 98% ratio compared to before 2010 .. its so sad seeing this place all but abandoned. I heard rumors of ugly bully sellers and people who will invade your private space but to be honest, it wasn't bad at all. People there are desperate, they offered a horse ride for 5LE!. I also photographed the whole area without any bothering…..
Source: www.hakemphotography.com