Reviews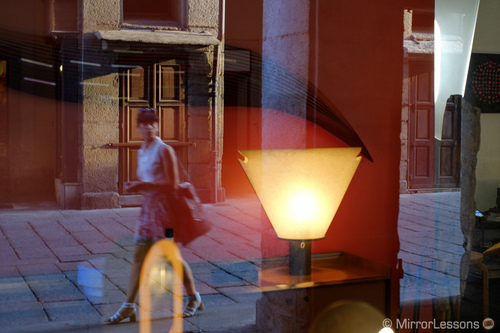 Yes, I know. The Fujifilm X-Pro 1 is far from new. But as the old saying goes, better late than never. :-) A couple of months ago, I wrote up a first impressions article after spending a weekend with the camera in the city of Genova. Since then, the camera has continued to intrigue me, and I knew I wanted to spend more quality time with it. Then, in July, I had the chance to take a deeper look at the X-Pro 1 thanks to the generosity of the Fujifilm Italia team who kindly sent me one to test for two weeks. I won't go into all the nitty-gritty technical details as there are many thorough reviews out there already. This is more of a personal evaluation of the camera and the Fuji X system in general. I also explain why I am seriously considering it for work and most importantly, why it could be the camera that allows me to drop the DSLR system entirely……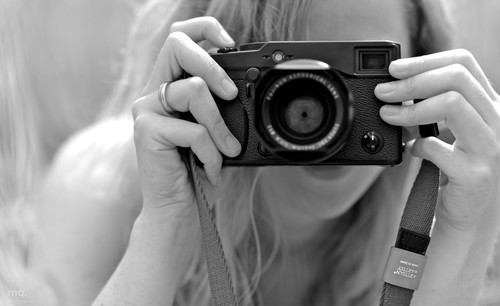 Okay, ein Blick zu den Blogger und Fotografenkollegen zeigt: Die Fuji X-Pro 1 kann ALLES, und wenn man mal ein Bild mit dem Ding gemacht hat, schmeisst man sofort seine zigtausend Euro teuren DSLRs weg, auch die ganzen tollen 1.4er Linsen braucht kein Mensch mehr, das geht jetzt alles mit den doch recht wenigen verfügbaren (hochwertigen) Objektiven – und das sogar alles noch viel besser, schneller und schicker… Also hab ich mir so ein Ding bestellt – und zwar im Kit mit dem 1.4/35 – und das auch noch zu einem vergleichsweise günstigen Preis (wenn man davon bei 1.400,- für eine Systemkamera überhaupt reden möchte). Mein Ansinnen für die Kamera war allerdings niemals, meine geliebte D4 oder D800 abzulösen, sondern ich wollte eine vergleichsweise kleine Kamera haben, die aber trotzdem tolle Bilder macht, wenn man mal mit Family und Co unterwegs ist, oder eben aus anderen Gründen keine 25kg Ausrüstung mit sich herumschleppen möchte…….
See on markkujath.com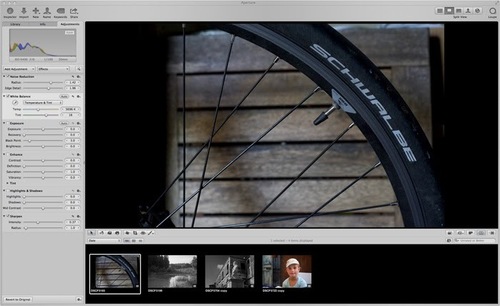 As the title suggests this is the third and for the time being the last of my RAW converter comparisons.  This time we will look at how each converter handles high ISO's files, conversions to black and white (monochrome), skin tones and leafy landscapes.  In the first comparison I left all of the examples at the default settings.  This time I tried to get the most out of each image in each of the seven converters.  For these comparisons the converters will be presented in alphabetical order and not in preference. In addition to the six previously used converters, I have added Lightroom 4.4 and upgraded Iridient Developer to 2.2.  These are not the only RAW converters out there.  AccuRaw to name one, however I feel these are the most accessible and known programs, albeit a couple are Mac only….
See on gambofoto.blogspot.de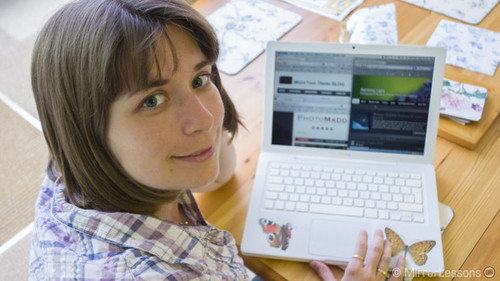 It only takes a few minutes of browsing the Web to discover popular websites such as Steve Huff Photo or the Phoblographer, but what about lesser-known sites that talk about mirrorless cameras? Don't they need some time in the spotlight too? Since we started our blog back in January, we've come across some real gems, which is what spurred us to create this top 10 list and share it with you. If you too have come across a site you feel deserves recognition, or if you have a site where you review mirrorless cameras, do not hesitate to let us know in the comments section! ….
Thank you very much Heather for your appreciation. I´m proud to be your number 1 ;-))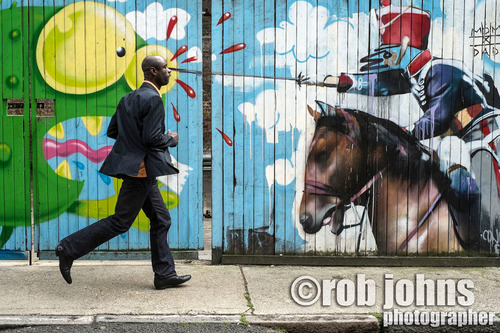 ….
Conclusion
So is the DSLR dead? Well, yes and no. It depends entirely on the type of photography you do. The X-Pro1 is ideal for street, documentary, photojournalism, editorial and travel photography, but in the studio it feels awkward and has operational limitations. If Fuji were to address the operational limitations and release an optional studio grip that would make the ergonomics similar to a DSLR, then the demise of the DSLR would most certainly be one step closer. But to be fair to Fuji, I don't think the camera was ever produced with the studio in mind. It's great for certain types of photography and I would hate to see it evolve into an oversized 'one camera fits all' monster. It is precisely the small size and lightweight combined with the image quality that are its strength. The reality is that most professional photographers have an armoury of lenses and cameras to use according to the type of assignment they are working on. Look at other trades, have you seen how many types of screwdrivers are available on the market! Now, if Fuji were ever to produce a medium format digital camera specifically designed for studio use, that certainly would cause shockwaves in the industry and offer a real threat to the current line-up of medium format digital cameras. Remember you read it here first. Without doubt the X-Pro1 is a great camera. It's not for the beginner or the faint-hearted and thankfully there are no picture styles to choose from, the film emulsions can be forgiven. It is a serious imaging tool capable of exceptional results. Fuji have demonstrated their commitment to the product by continuing to release firmware updates. The latest version 3.01 released only recently at the end of July. They also continue to expand the range of XF lenses. It is also encouraging that a camera manufacturer is prepared to listen to feedback from photographers and long may that continue….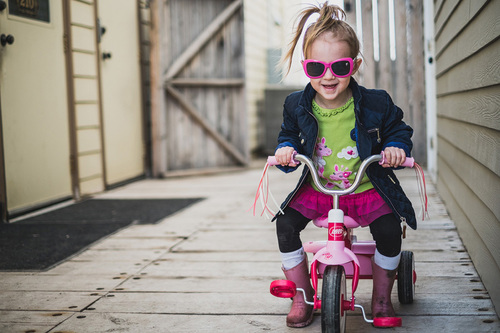 If you're a street or travel photographer, you've likely already read every review out there (and there are about a million) so you already know how this camera operates in those circumstances. I'm not a street or travel photographer, I'm a portrait photographer that operates in controlled environments, but I'm also a father of two, which was the main driving force behind my decision to get this camera. In 2011 I picked up the Fuji x100, and it fell short. The focus was slooooooow, and seeing as I had purchased it to take photos of my daughter (my son had not yet entered the world at that time) and she was entering into that "I just learned how to walk and I am going to tear ass all over the place" phase, I missed 8 out of 10 photos that I wanted to take. Needless to say I sold it to someone who didn't have children……
See more pictures on nathanelsonblog.com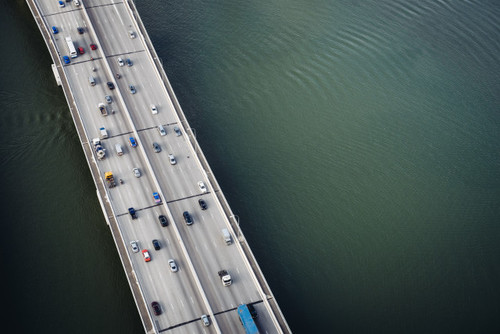 I love reading camera reviews, in particular I love reading reviews that capture the experience and emotion that the reviewer feels when using the camera, something that began when I started reading Steve Huff's reviews several years ago. I actually disagree with those who say "The camera doesn't matter, a good photographer can take great images with an iPhone, etc.". Rather I think that a good camera is one that gives you an operational and mechanical quality that you enjoy, that enhances your emotional attachment to the art of photography and gives you great personal pleasure from seeing the images that it produces. A good camera can do this. I love my iPhone, but its photos do nothing for me. I love my X-Pro1 too, and just looking at the photos that it produces fills me with enthusiasm. The camera does matter, because if I removed the emotions that it instills in me, I suddenly am no longer interested in making pictures.
With the release of Firmware v3.0, I started to reflect on my experience with the camera and how my technique and thought patterns have changed in photography over the past year whilst looking back on some of my favourite pictures from the camera. This is not a review in the traditional sense, but a summary of my thoughts on how the evolution of technology and trends in design can influence an individual's growth as an artist. I will not focus on technical aspects of the camera. As it was released more than a year ago, there is already plenty of information already available on the internet…..
See more pictures on binaryframe.wordpress.com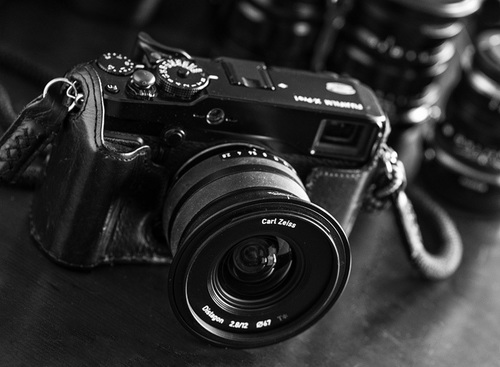 …
In conclusion I must say it was a bit challenging testing the lens, given the limited time and my normal focal length vision.  However at the same time I did appreciate what the lens can do and of course the build quality.  It is a speciality lens for sure, especially given the extreme wide angle.  And is something to take into consideration before acquiring one. Like many I was very excited when I first heard about Zeiss making a series of lenses for the Sony "E" and the Fuji "X" mounts.  However after seeing which focal lengths would be introduced first, my enthusiasm was cooled .  The choice of the introductory focal lengths, is an even better indicator that Zeiss designed these lenses for the Sony NEX system.  As it filled vacancies in the Sony's system.  If one likes or is in need of this type of focal length, then this is a lens that will not disappoint.  Top notch resolution and build quality being it's primary attributes.  The question begs to be asked, should one consider this Zeiss lens over the Fuji 14mm?  Let me just repeat what I said earlier.  At this focal length a couple of millimeters make a much greater difference then what one might suppose…..
See more pictures on gambofoto.blogspot.de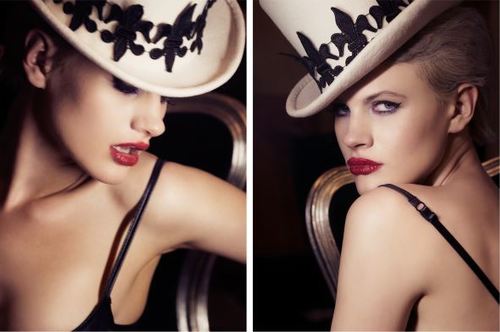 Most people who know me will know how much affinity I have for Fuji Film. Before I loved the X-Pro, I applauded the D800, was inseparable from the Nikon D3x, and was charmed with the Pentax 645. Previous camera champions were the 5D mark 2 or maybe the D700. I love and still use my Nikon D90. (Not so much these day though I have to admit) It is quite apparent that I might be a total geek when it comes to cameras. Not quite the pixel peeping type of geek that goes on forums to debate the sharpness of sensor V's sensor though, for me it is something a little different that makes a camera …. good….   It is not the colour rendition, it is not how fast it auto focuses, or how high the ISO goes. In-fact, I more than likely could not tell you what the mega-pixel count of the X-pro is off the top of my head. It is just not a statistic that is important to me. I could however explain how the sensor of the X-pro is different to a Bayer Sensor, or how that differs over a Foveon Sigma Sensor. I could wax lyrical on why I still love CCD sensors like the one found in the Pentax 645. But to be honest, this is all not related to why I like a camera or not. I could not tell you the frame rate of all of the cameras I have mentioned and I could not tell you which is 'best'. I could not tell you the file sizes or recite the detail spec of the camera like a Star Trek geek could give you chapter and verse of each episode. My love stems from how the camera feels, how it balances, how it empowers me, how it challenges me and ultimately how it helps me do what I want to do. I want a camera that does just what I want and nothing more. I don't NEED Art Filters, or auto-face detection, anti-blink, perfect shot tech messing about with MY photograph. If I was to make a camera I would not even have the option to shoot to JPEG… It would be DNG and that would be the end of that. I would have 3 dials. Shutter Speed, Aperture, ISO and a slot for a battery and a shutter button. What more do you really need ?? Everything else it to make you feel better and something to play with while your not concentrating on your photograph. Before people comment, I have a clear idea that this would not suit everyone. I hear that Nikon are making a system of finger print recognition for the cameras? And no doubt people will find a marketing reason to say why they applaud it. Not for me though….
See on www.davepiper.org.uk
Before I start the Fujifilm X-Pro1 review I just want to explain that I get asked at least once a week about cameras from friends/family/strangers so I thought it was about time I start reviewing them. Now these won't be as in depth and crazy as other reviews, I wont have crazy in depth details about the technology used to power the camera or charts comparing it with it's competition. My reviews are going to be simply based off my experience with the camera and who should buy or not buy the camera, followed by a hand full of images taken with the camera being reviewed. Now with that being said, shall we begin?! First camera up is a beast of a camera and one of my most recent purchases, its the Fujifilm X-Pro1…..
So Who Should Buy This Camera?
To be honest I would love to say everyone should buy this camera but that's not true. The people who should buy this camera are camera enthusiasts, street photographers and or photographers who have a DSLR and want something smaller to carry around everyday with them. I would be brave enough to say that you can use this for fashion photography if you wanted. If your looking to capture fast moving action I suggest you stay away from this camera, unfortunately it's not fast enough to capture those moments that need fast focusing……
See on rezaevol.com