Reviews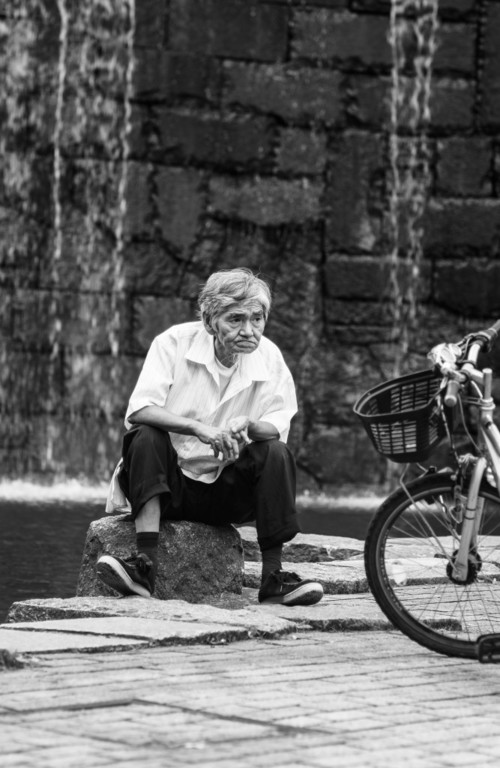 Deandre Scott is a a friend and photographer in Tokyo, whom I often bump into in the street. He shoots both digital and film. For a while now he has been shooting the X-Pro 1 and I wanted to get his thoughts on the camera. And here they are. Thanks Deandre
The Fuji X-Pro is a camera that you must cater to your particular style shooting. It can frustrate you at times but this frustration mainly is due to the focus by wire auto focus system. Imo that is truly the only down side of the camera. If you are thinking of purchasing the X-Pro 1 one and expecting fast auto focus this might not be the camera for you. But, if you are a person who likes to take your time and compose your image through the view finder you will feel right at home with the X-Pro.
See on japancamerahunter.com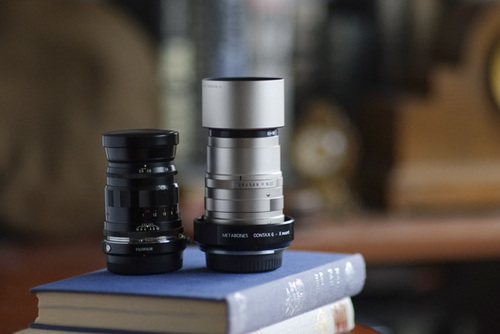 After having read thread on Fuji X forum asking advice of an 85-90mm for the X Pro 1. As usual there were a number of opinions expressed. This inspired me to do a little comparison of what I had to see the differences. Nothing technical here just one set up. With a minimum focus distance for each lens and a shot at between 1 meter fifty and one meter eighty. The three lenses are A Nikkor 85mm f/1.4 AF-D, Zeiss / Contax G 90mm f/2.8 and a Voigtlander 75mm f/2.5. All were shot wide open with the exception of an additional series at f/2.8 for the Nikkor. ISO was at 2500. Handheld focused using the 3X magnifier, focused on the aperture setting. Straight out of camera jpeg, no sharpening, no adjustments of any kind, just size reduction. A pity I did not have the one lens that was brought in the thread, an Leica 90mm Elmarit, oh well maybe next time.
See on gambofoto.blogspot.nl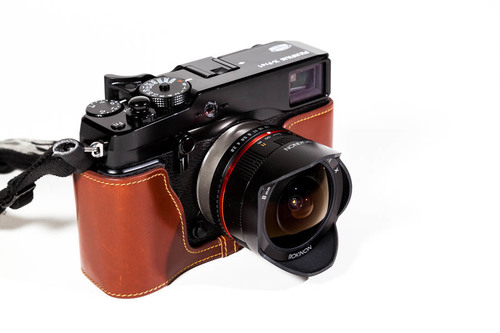 Samyang announced that they were going to produce some lenses for the Fuji X-Mount and that was good news to me, they have made quality lenses for DSLRS so I was interested to take a look at what they had to offer for the X-Pro 1. The first in a line of X-Mount lenses,the 8mm f2.8 fisheye is a smaller version of the lens used on DSLRS. The original DSLR lens is designed for an APS sized sensor, but I found it also worked quite well on a full frame camera if you removed the lens shade. I searched on the internet and did not see a lot of examples with the X-Pro 1, so I decided to rent one to give it a test drive. I have been using Lensrentals.com as my main provider for rental gear, they have been great to deal with and I recommend them highly. When I saw they had the Samyang 8mm fisheye in stock, I placed my order. I usually like to rent something before buying, especially if I am not sure I am going to really want it, also to test performance and quality. Sometimes I am just curious. Below are some images of the lens on my X-Pro 1. Lensrentals.com had in stock one of the rebranded lenses. Samyang sells under their name, as well as being rebranded by Rokinon and other lens brands. The quality is the same. Samyang is a Korean based manufacturer that has some excellent optical quality lenses available for affordable prices. I have their 14mm f2.8 and 8mm f3.5 lens for Canon EOS and have been really pleased with the build and optical quality, the images have been really great from these two lenses. My only real issue with them is they lack the chip to transfer the information about the lens to the camera, so the camera does not know what lens you have on, or what the focal length, or what aperture is currently set. They do offer that for some Nikon lenses, I sure wish they would offer it for Canon! The Fuji X-Pro 1 is no exception, there is no communication with the camera. Luckily the X-Pro 1 allows you to set a focal length from the menu but you still do not get the aperture information. Bummer! ….
See full review on www.aps-photo.com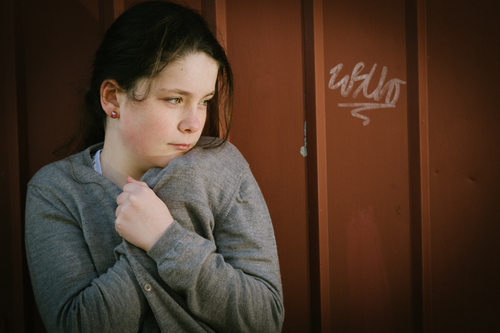 In my previous post, I highlighted some of my thoughts about how I got on spending a week with the X Pro-1. I want to continue now with the rest of my findings, this is not meant to be an in depth technical review, there are loads of great ones already out there, but a more real world "what it's like" to use the camera and what the images are like type review…if you get me….??
OVF and EVF.
There is lots of discussion about the merits of the optical viewfinder and how useful it is and how its omission on the XE-1 is somewhat of a disaster. I am old enough to remember nothing but an OVF…!
It did take a bit of getting re-used to as you can see the lens body through it and also your fingers, depending on how you hold the camera. The quality of the EVF is stunning, as has been well documented. In my opinion, it had little effect on my shooting and I did probably use the OVF more, not becaue it was better, just because it was there and I didn't really think about it. There is some motion blur with the EVF but nothing that should be too much of an issue. I also shot a lot using the display on the back as the 'finder and that was good too. I'm pretty much neutral about this issue and it certainly wouldn't be deal maker or breaker for me either way. To be honest, It didn't restrict or inhibit my shooting, whichever way I chose to use it…..
Overall conclusions.
So the ultimate question is, not is this a great camera, or even a good camera…because it is an excellent camera with fantastic lenses, brilliant handling, stunning image quality and amazing low light performance. It is, like everything else, not without weaknesses, but the biggest limitation will be the person using it, not the instrument. A poor paint brush wouldn't make Da Vinci a poor painter any more than the best paint brushes in the world would make me a modern day Da Vinci! My photography is not defined by my cameras, but by my vision and creativity. The question I am interested in is…will this camera allow me to achieve my vision with more efficiency, will it add value to my images and therefore my business and will it allow me to expand my vision and shooting style. My answer, after this week is yes, I think it will. I will be ordering one with a couple of lenses to get going. Some photographers are talking about replacing their DSLR set ups and moving completely to X Pro-1 systems. I'm not sure I feel confident enough to do this at the moment, however, I would have no concern using this on a commercial shoot or at a wedding. I would feel completely confident using it and in the results that can be achieved. I am sure some clients will raise an eyebrow or two when you pull out an X Pro-1 on a shoot rather than a pro DSLR set up. However, when they see the images, the frowns will change to smiles, hopefully!!! I realise I was fortunate to get a week to use it and make my decision, big thanks to Fuji and Calumet. Not all of you reading this will be able to do so….to you I would say, in my opinion, as long as you are careful and confident with your technique, you will be rewarded with great images you, and your clients, will love.
See full article and more pictures on ianmacmichaelphotography.blogspot.fr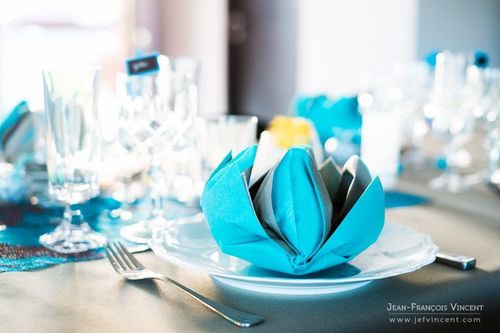 Jean-François: Now that I have been using the Fuji X-Pro 1 for 6 months, I'm jotting down my conclusions. I'm really fond of the philosophy that this camera carries, and even more so of the picture quality that can rival that of my previous Canon 5D Mk II DSLR!

Voici maintenant près de 6 mois que j'ai fait le grand saut: fini le Canon 5D Mk II, place au Fuji X-Pro 1 pour lequel j'ai eu "le coup de foudre", à tel point que je l'ai acheté avant même de l'avoir testé – cf "Le grand switch". Après 5 ans de « full frame », ai-je des regrets d'être repassé sur un capteur plus petit? J'ai longtemps hésité avant de faire mon compte-rendu du Fuji X-Pro 1 (même si j'ai publié un premier test en septembre chez nos amis de Focus Numérique). Non pas que j'en sois déçu – bien au contraire! – ni que sa prise en main soit compliquée – là encore bien au contraire! Simplement, alors que les articles élogieux pleuvaient, que d'autres se lamentaient de certaines limitations, j'ai pris plaisir de mon côté à voyager avec ce boîtier… tout simplement!

Google Translater (ENG):
http://bit.ly/TENJy3
See on www.digitlife.fr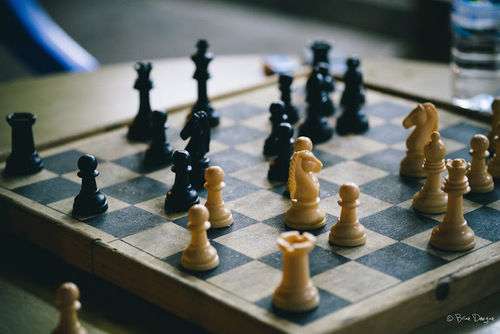 The XPro-1 has not failed to amaze me every time I pick up the camera. From unbelievable low light capability to those gorgeous Fuji colors straight out of the camera, I simply couldn't recommend any other small camera system till date. So when Fuji generously gave me the 60mm Macro to test, I prepared myself to get wowed once more.. Full disclosure, Fujifilm isn't paying me a dime (or fils) to put these words down about their products. I've paid the (ridiculously high in this region) price out of my own pocket. Even after my beloved X100 was stolen. Thats testament to one fact. I'm a believer in Fuji and love a great comeback. Its true that Fujifilm Middle East has featured me a couple of times on their social media but thats been with no strings attached. So with that out of the way, I'm going to give you my two cents on the only XF lens I didn't buy along with my camera during its initial launch. Why you ask ? Why didn't I just complete the set and get all three ?

….

Absolutely…. I'm going to get this lens. The optical quality to me is stunning. It makes my small bag of the body plus three lenses a complete work-horse kit for when I shoot cars, the streets or absolutely anything else. My D800 only comes out once in a while these days and I'm pretty sure this is going to be great for portraiture as well – (awaiting my next willing subject to explore that genre). Fuji have made sure they keep the trend of improving their existing products with each successive firmware update and I'm yet to see them neglect any of the bugs reported either directly or through any from of media. If you're considering the X-Series and want to get in close, make sure that this is on your shopping list. I know its on mine.
See full review on bdonphoto.com
Courtesy to Gulf Photo Plus (GPP) in Dubai, I got to take the FujiFilm X-1 PRO for a three day test run earlier this week…
They give the camera on loan, for a nominal fee of 150AED. A no brainer if you are on the fence of buying, especially since they provide a full refund if buying a unit through them! I've been on the lookout for a lighter travel/street photography camera for the last 12 months. It was the renown Atlanta based photographer Zach Arias which I first heard talking about this camera at a GPP event earlier this year. The post is by no means a full camera review but rather a collection of some thoughts are having used the camera over a three day period. I suggest you check out the dpreview X-1 PRO review for a full multi page review.
Even though the size of this camera compared to a full frame body like my Nikon D800, is relatively small; it is by no means an ordinary point a shoot! The X-1Pro is a mirror-less camera with interchangeable lenses, that has a large size APS-C CMOS sensor. I got to test all three prime Fuji lenses, 18mm f2, 35mm f1.4 and the 60mm 2.4 Macro/Portrait lens. This allows for a real shallow, DSLR like, depth of field like in the image above! If properly exposed it shows no signs of noise up to ISO1600 and with just a tiny bit of noise reduction images up to ISO6400 are more than useable! Because the camera is that much smaller, one can almost be invisible like in the images above shot at the Dubai Fishmarket and in the Dubai Metro. Most of the images have all been shot in the RAW format. Even though Lightroom does not have the different camera profiles like what is available for the Nikon and Canon DSLR's the RAW image quality and colour accuracy is extremely good! What surprised me even more is the quality of the in-camera jpeg rendering. Especially the Black and White Film simulation modes… Fuji is known for its Black and White Film and this clearly shows in this digital camera! Even though the auto-focusing is a bit slower than most DSLR's, it is more than adequate and once focus is achieved, it is right on!
Conclusion:
Will I be buying this camera? No, but I do have a the newer FujiFilm X-E1 with the 18-55 f2.8/f4 zoom lens on order. This camera has exactly the same sensor as the X-1Pro and is even a bit smaller and lighter, due to the lack of the Optical viewfinder (OVF). By the way, on the X-1Pro, I did hardly use the OVF and really like how the Electronic Viewfinder (EVF) works. Will it replace my full frame Nikon D800? No of course not. For the moment there is clearly room for both. The X-E1 will go on my travels whenever I need to go light. I do however believe that the D800 might be the last DSLR body I bought. The future of the mirror-less is surely exciting and I sincerely believe they will eventually replace most if not all DSLR bodies.
More images from the three days can be found here.
See full review and pictures on bjornmoerman.blogspot.fr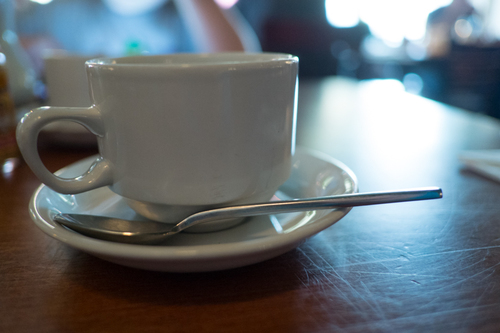 The camera is easy to hold and feels good in the hand. It has a good weight, without feeling too heavy but does feel solid and well made. The controls were fairly easy to figure out and after a couple of hours I was pretty much familiar with the controls and their functions. I've never used Fuji before so I had no previous experience to help/hinder me. the buttons and dials all feel positive and are well placed, they just "feel" like they are in the right place…after only a few minutes, it felt natural, as if I had been using one for ages…this has got to be good, right? Around 60% of my business is weddings and I could easily use this camera for a whole day and not end up with a sore back as I usually do! Another big benefit is that fact that it doesn't scream "pro camera!" It's size and styling make it less obtrusive and obvious and people really don't take much notice of it. We often do pre wedding shoots, and shots on a wedding day, in public places, and big cameras usually mean some attention from the public. The X-Pro 1 doesn't have this issue, even the people I photographed, friends and family, felt is was easier and more comfortable for them, and they are used to me and my cameras! You'll see from some of the images that I went to a cafe bar with my little boy (who is a legend by the way and really puts up with my constantly taking photos of him!). It was really quite dark, I'll come to ISO performance later… the issue was that it was really busy, with people on the tables all around us and I was taking lots of shots. I can't remember a single person even taking any notice of me and the little camera. Not sure this would have been the case f I has been using my D800 and 24-70 2.8! My point is this: we specialise in documentary wedding photography, and at a wedding, I think this camera will allow us to get closer to people and capture images without the intrusion a pro DSLR camera/lens combo can often bring. This means more natural images and a less obvious presence of the photographer, this is good!…..
See full review on ianmacmichaelphotography.blogspot.de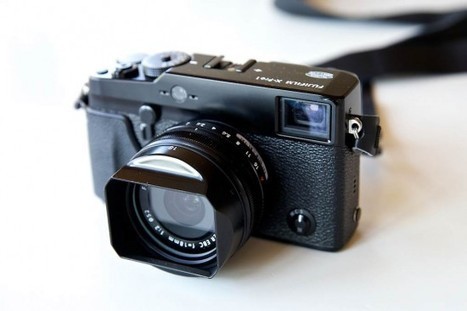 Wrestling with whether to keep one expensive camera or buy a different one doesn't rate on the scale of real problems, but I've been torn recently about whether or not to keep my Fuji X-Pro1. I've finally decided to sell it, and here's why. The bottom line is that I just don't like using it very much. The autofocus is frustratingly unpredictable, even with the latest firmware updates, and to me the camera feels unresponsive and a bit of a struggle. It's a testament to the quality of the Fuji X-Pro1 that it's been a hard choice, and it's a testament to its quirks and frustrations that it had to go. The image quality it delivers when everything clicks is undeniable, but if you don't enjoy using the camera and feel you're missing shots, then even capturing great ones some of the time doesn't help much in the end. I appreciate its retro design, the simplicity of its layout and the lack of extra bells and whistles, but I draw the line at dodgy focusing and an all-round laggy feeling. It came to a head in a well-lit cafe in Taos with my daughter. She was sitting across the table from me and had her back to a window about ten feet behind her. I lifted the camera to photograph her, and I got the red box of uncertainty as I tried to focus. I moved focus slightly, got it again, and then I tried an area of greater contrast, and then the lens went back and forth a couple of times, before it finally focussed for me. But by that time, whatever fleeting expression I'd wanted to capture had gone, and I didn't want to take the photograph any more. I wanted to throw the camera on the floor. This wasn't an isolated incident, either. If you find yourself talking to your camera with a slightly incredulous "Oh, come on. Really?" tone to your voice, then things aren't going well. Online you can compare specs and sample files till the cows come home, but it's very hard to get a sense of how a particular camera handles for you. Even people who shoot similar subjects to you might do so in a slightly different way, or be more proficient at certain techniques, or not even notice some things that will annoy you immensely. I rented the X-Pro1 before I bought it, and its clear strengths are beguiling. To the point where I enthusiastically overlooked some of its weaknesses. Just walking around taking photographs of things, this camera performs brilliantly, and looks great doing it. But walking around taking photos is only a small part of what I need a camera to be good at. When I photograph events, editorial projects, or children, I need the autofocus to be fast and reliable. I knew this, and hoped the X-Pro1 would work like that for me. It doesn't – at least, it doesn't do that enough of the time for me. At a couple of the events I've shot where I used it in addition to my DSLR, there were several times when the folks I'd asked to photograph had to stand there for an extra long time as their natural smiles turned forced while I waited for the X-Pro1 to sort itself out. Which isn't to say that others can't and won't do great work with this camera – Kevin Mulllins is doing excellent documentary wedding work with it, for example. But if it's not working for me in those circumstances, and I can't trust it to deliver if people are paying me, then it had better be a fun walk around camera for the amount it costs. Which again, for me, it wasn't, because of the way that I like to walk around. When I shoot casually at home – family shots of whatever we're up to – I'm after passing moments when my daughter's looking a particular way, or reacting to something's that's just been said (I'm not going to pose her and ask her to hold still). Some of the time I can be deliberate and patient: set things up and wait for the moment – which works with this camera – but some of the time I can't, and I've missed that shot forever. (It's worth pointing out of course, that you can be deliberate and patient with a faster camera if you want to, but you can't be fast with a slower camera.)……
See more on www.clearingthevision.com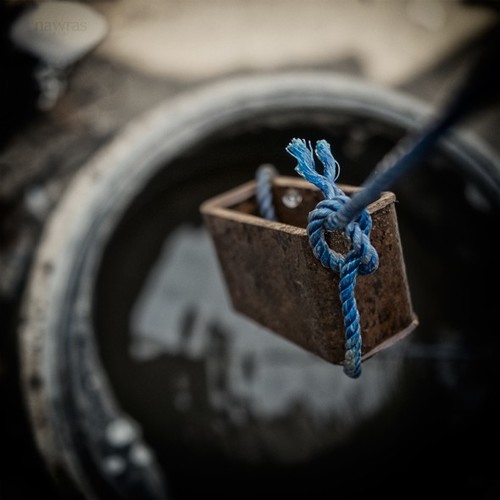 The one dreaded question asked by anyone who is new into photography is: "Canon or Nikon?". It's a difficult question because in this day and age, it really has little to do with the camera brand any more. Heck, many of the amazing photographs we see these days come from various phones running Instagram. Even Time Magazine used one for the cover photo as well as to document Hurricane Sandy….

It really is how one uses the camera.

The first thing you'd notice about the camera is how beautiful it is Really. It's a work of art. And not only does it look good, but it feels good in the hand; it feels solid, yet fragile all at once. The exposure and shutter speed dials on the top of the body are firm; you won't be accidentally changing settings. More importantly, they're easy to reach without having to look at the camera, though of course it's a matter of habit from one camera to another. Most of my shooting was done through the old firmware, and I only got to test out v2.0 of the firmware on the last day. That said, the autofocus, while "slow", wasn't really as terribly slow as people complain about. Again, it depends on what photography you're doing. Most of my testing consisted of portraits or inanimate scenery. My primary camera is a Canon 5D MKII, so probably that's why I don't see the X-Pro1 as particularly slow in focusing. There were plenty of bells and whistles hidden in the menus. Panorama shots. Some bits and pieces of colour options and picture options and dynamic range options and the sort. The panorama mode was decent, though quite frankly the Fujifilm X10 performed better here. Not that the resolution isn't good; it was a matter of the X-Pro not keeping up with my motion. So I'd be panning and after doing a 180 and stopping I could still hear the camera snapping and trying to keep up on the LCD panel at the back. Anyway, there are plenty of settings to mull over, but shooting in a RAW file renders most of them pretty useless anyway. And what a RAW file it produces.

Beautiful.

See more on photo.jarofjuice.com