Reviews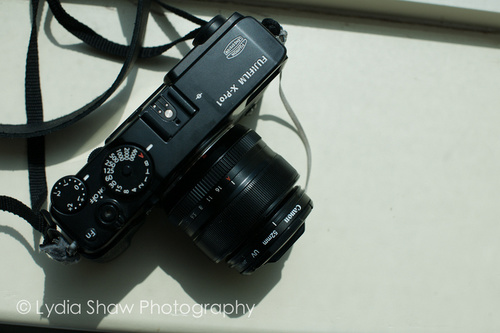 A little bit of Fuji X-Pro 1 love…despite some of its shortcomings…
This post is a long time coming! I've been promising to write down my thoughts on this camera, and had initially planned to provide critique during my 6 week trip to Vietnam, but I was having a hard enough time keeping up-to-date with my travel posts, so opted to leave my overall camera comments to the end. So…here it is :) There are plenty of technical posts on the web if you're interested in the specifics, and I've added some links at the end for you. I'm going to be giving you my thoughts based on how this camera actually performed for me, and what I do and don't like about it. I bought the body and the 35mm 1.4 lens, and at this time this is the only lens I own. I don't have a flash. You get one battery as standard, and I highly recommend buying a second battery straight away as the live displays chew through the power pretty quickly. The lens come with a lens hood, which I actually haven't used to date. I also purchased the leather case as I knew I needed extra weather protection for the camera in Vietnam (rain!)…..

My Verdict
A great camera for travelling with when you need a break from the SLR world, and are looking for a more compact solution. Travelling with only one lens was a little limiting at times, and another lens or two, or a zoom could be a good addition to the kit. Overall I'm thrilled with this camera. It looks great…it feels great…and it delivers amazing image quality. There's certainly a learning curve as it's not a SLR, but that's what's great about it. I'm definitely going to continue with pushing its boundaries to see how far it can go, although I'm not sure if I can go SLR-free as I still very much need quick focus and fast setting adjustments for the work I do. Perhaps if I become a street photographer! I don't think you'd be disappointed if you owned this camera…..
See on www.lydiashawphotography.com
In photography, I'm a firm believer in the mushy lump (i.e., the photographer) behind the camera rather than the fanciness of the kit he is shooting with. Great results can be had by just about camera these days but one of the most common questions I get from you guys is regarding my camera gear and workflow for the photos on Handcarry Only. So, instead of replying to each person by email, I figured I might as well write a post about it.

The days of chunky black cameras

For the longest time, since I first started 'serious' photography (meaning: photography as more than a means to 'prove' my participation in various events and holidays), I had been shooting with a SLR camera. First, the Canon 50E (yes, it shoots film), then the digital Canon 10D, Canon 5D and finally, the Canon 5D mark II. I have always appreciated the vast range of lenses available, the good ergonomics, and most of all, the image quality from these big, black, chunky metal boxes. Nevermind that I would often have red welts on my shoulders from lugging these anchors and their requisite variety of (equally heavy) lenses around whilst travelling. One had to suffer for his art right?

Enter the Fujifilm X-Pro1

When I made the decision to go on sabbatical in 2012 to travel to Africa and South America, I started to think long and hard about my willingness to carry my 5D mark II and L lenses on what would be a backpacking trip, probably one involving numerous journeys in sometimes more than a little dodgy buses and nights in hostel dormitories. Also, the sheer weight of the metal and glass, hauled over long distances by foot, might actually do more than a bit to detract from the enjoyment of the trip. With that in mind, and the then recent release of the Fujifilm X-Pro1, I ended up selling my Canon 5D mark II and getting the Fuji. The X-Pro1 promised a DSLR equivalent image quality, with a minimal weight penalty. The fantastic Fujinon primes that launched with the X-Pro1 sealed the deal. I went ahead and bought all three of the initial prime lenses, the XF 18mm f2, the XF 35mm f1.4 and the XF 60mm f2.4 to go with my new Fujifilm X-Pro1, giving me the full frame equivalent focal lengths of 27mm, 52.5mm and 90mm. I would have loved a 35mm equivalent but as of now (April 2013), the 23mm from Fujifilm has let to be released.
Lens cap? What lens cap?
The X-Pro1 and all 3 lenses fit in a beautiful Billingham Hadley Pro with room to spare (for extra batteries, maps, a water bottle, passport, mobile phone, wallet and various other unidentified crumpled pieces of paper which have lingered in the pockets for far too long. I have dispensed with the fiddly lens caps on the 3 Fuji lenses, using only the lens hoods and B+W UV filters for protection.
Post Production Workflow
For a good number of months since I first got the X-Pro1, I shot in jpeg only as my image editor of choice, Aperture, did not support Fujifilm RAF files. At some point, I got tired of waiting and switched to Adobe Lightroom, which despite initial quality concerns with the RAW conversion, supported the RAF files produced by the X-Pro1. By all accounts, Adobe have since improved the quality of the RAW conversions, although I don't pixel peep enough to notice the difference, but I'll just take the word of the internet tech experts for it. I use VSCO Film presets to treat most of the images, as I like the softer, more organic look it affords the digital images, not quite the same but reminiscent of my days shooting film with my favourite stocks like Fujifilm Reala, Provia 100, Velvia 50, NPH 400, Neopan 1600 and Kodak 100VS and Portra series of films. I usually tweak the settings a bit to taste and level out horizons but generally don't spend too much time post processing the images. I believe in ruthless culling of photos, only the relevant ones that tell the story of the destination or my experiences in the place get online. I hate viewing all 534 of someones vacation photos and try my utmost not to put Handcarry Only readers through the ordeal. Let me know if you'd like to know anything else in the comments below and I'll be glad to share.
See more pictures on handcarryonly.com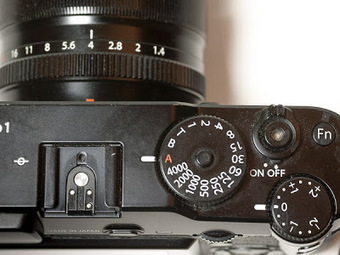 Fujifilm's designers are in a tight spot: they based their design on the best elements of simple cameras, but no digital camera is simple thanks to the demands of the typical "what-about-my-astrophotography" camera buyer. I do not envy their position. That said, it's to Fujifilm's credit that critics are mostly clamoring for a slightly more polished camera instead of kvetching about image quality. I say give them another round to take advantage of better electronics and user feedback. While I may eat these words later, I'm optimistic Fujifilm will deliver. I mean, have you seen the reviews of the X100S? David Hobby called it "damn close" to a perfect camera; Luminous Landscape left little puddles of drool all over their website. More than some other manufacturers, I get the sense that Fujifilm is hungry to do better. Each round of cameras is exponentially better than their last. They're getting better at high-end digital cameras faster than the competition is getting better at doing, well, anything interesting. So while the X-Pro1 is not quite the simpler digital camera some of us are clamoring for and that will never come – hell, even Leicas do video now – they've definitely got my attention.
See on www.thewsreviews.com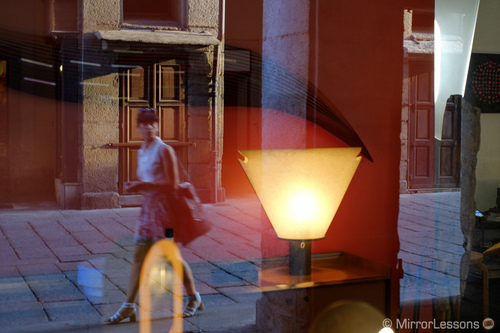 Yes, I know. The Fujifilm X-Pro 1 is far from new. But as the old saying goes, better late than never. :-) A couple of months ago, I wrote up a first impressions article after spending a weekend with the camera in the city of Genova. Since then, the camera has continued to intrigue me, and I knew I wanted to spend more quality time with it. Then, in July, I had the chance to take a deeper look at the X-Pro 1 thanks to the generosity of the Fujifilm Italia team who kindly sent me one to test for two weeks. I won't go into all the nitty-gritty technical details as there are many thorough reviews out there already. This is more of a personal evaluation of the camera and the Fuji X system in general. I also explain why I am seriously considering it for work and most importantly, why it could be the camera that allows me to drop the DSLR system entirely……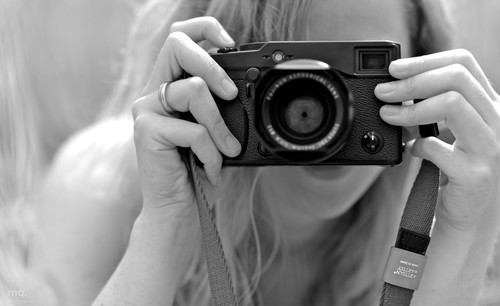 Okay, ein Blick zu den Blogger und Fotografenkollegen zeigt: Die Fuji X-Pro 1 kann ALLES, und wenn man mal ein Bild mit dem Ding gemacht hat, schmeisst man sofort seine zigtausend Euro teuren DSLRs weg, auch die ganzen tollen 1.4er Linsen braucht kein Mensch mehr, das geht jetzt alles mit den doch recht wenigen verfügbaren (hochwertigen) Objektiven – und das sogar alles noch viel besser, schneller und schicker… Also hab ich mir so ein Ding bestellt – und zwar im Kit mit dem 1.4/35 – und das auch noch zu einem vergleichsweise günstigen Preis (wenn man davon bei 1.400,- für eine Systemkamera überhaupt reden möchte). Mein Ansinnen für die Kamera war allerdings niemals, meine geliebte D4 oder D800 abzulösen, sondern ich wollte eine vergleichsweise kleine Kamera haben, die aber trotzdem tolle Bilder macht, wenn man mal mit Family und Co unterwegs ist, oder eben aus anderen Gründen keine 25kg Ausrüstung mit sich herumschleppen möchte…….
See on markkujath.com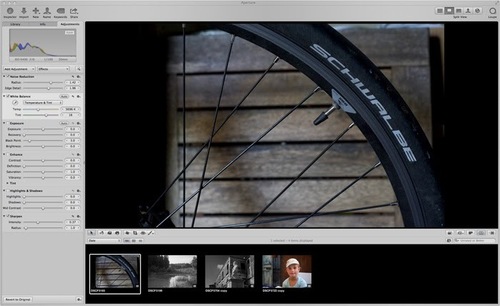 As the title suggests this is the third and for the time being the last of my RAW converter comparisons.  This time we will look at how each converter handles high ISO's files, conversions to black and white (monochrome), skin tones and leafy landscapes.  In the first comparison I left all of the examples at the default settings.  This time I tried to get the most out of each image in each of the seven converters.  For these comparisons the converters will be presented in alphabetical order and not in preference. In addition to the six previously used converters, I have added Lightroom 4.4 and upgraded Iridient Developer to 2.2.  These are not the only RAW converters out there.  AccuRaw to name one, however I feel these are the most accessible and known programs, albeit a couple are Mac only….
See on gambofoto.blogspot.de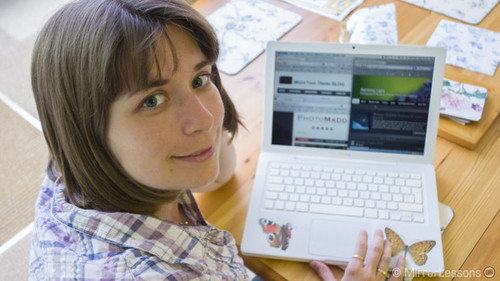 It only takes a few minutes of browsing the Web to discover popular websites such as Steve Huff Photo or the Phoblographer, but what about lesser-known sites that talk about mirrorless cameras? Don't they need some time in the spotlight too? Since we started our blog back in January, we've come across some real gems, which is what spurred us to create this top 10 list and share it with you. If you too have come across a site you feel deserves recognition, or if you have a site where you review mirrorless cameras, do not hesitate to let us know in the comments section! ….
Thank you very much Heather for your appreciation. I´m proud to be your number 1 ;-))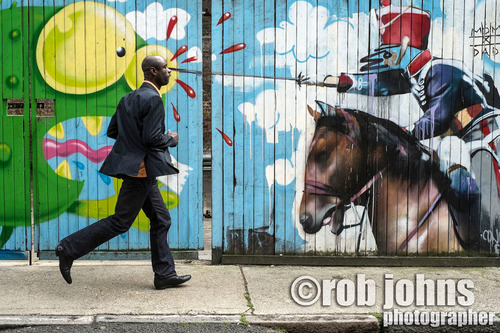 ….
Conclusion
So is the DSLR dead? Well, yes and no. It depends entirely on the type of photography you do. The X-Pro1 is ideal for street, documentary, photojournalism, editorial and travel photography, but in the studio it feels awkward and has operational limitations. If Fuji were to address the operational limitations and release an optional studio grip that would make the ergonomics similar to a DSLR, then the demise of the DSLR would most certainly be one step closer. But to be fair to Fuji, I don't think the camera was ever produced with the studio in mind. It's great for certain types of photography and I would hate to see it evolve into an oversized 'one camera fits all' monster. It is precisely the small size and lightweight combined with the image quality that are its strength. The reality is that most professional photographers have an armoury of lenses and cameras to use according to the type of assignment they are working on. Look at other trades, have you seen how many types of screwdrivers are available on the market! Now, if Fuji were ever to produce a medium format digital camera specifically designed for studio use, that certainly would cause shockwaves in the industry and offer a real threat to the current line-up of medium format digital cameras. Remember you read it here first. Without doubt the X-Pro1 is a great camera. It's not for the beginner or the faint-hearted and thankfully there are no picture styles to choose from, the film emulsions can be forgiven. It is a serious imaging tool capable of exceptional results. Fuji have demonstrated their commitment to the product by continuing to release firmware updates. The latest version 3.01 released only recently at the end of July. They also continue to expand the range of XF lenses. It is also encouraging that a camera manufacturer is prepared to listen to feedback from photographers and long may that continue….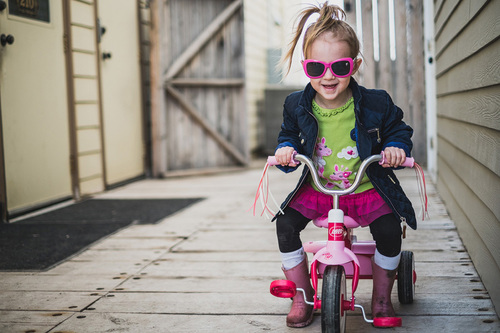 If you're a street or travel photographer, you've likely already read every review out there (and there are about a million) so you already know how this camera operates in those circumstances. I'm not a street or travel photographer, I'm a portrait photographer that operates in controlled environments, but I'm also a father of two, which was the main driving force behind my decision to get this camera. In 2011 I picked up the Fuji x100, and it fell short. The focus was slooooooow, and seeing as I had purchased it to take photos of my daughter (my son had not yet entered the world at that time) and she was entering into that "I just learned how to walk and I am going to tear ass all over the place" phase, I missed 8 out of 10 photos that I wanted to take. Needless to say I sold it to someone who didn't have children……
See more pictures on nathanelsonblog.com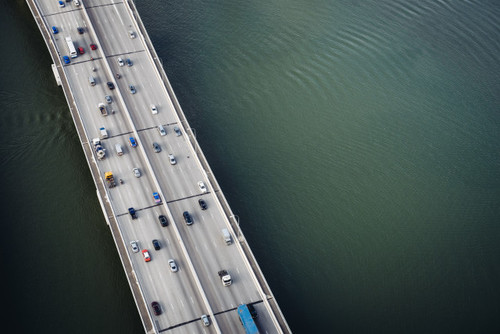 I love reading camera reviews, in particular I love reading reviews that capture the experience and emotion that the reviewer feels when using the camera, something that began when I started reading Steve Huff's reviews several years ago. I actually disagree with those who say "The camera doesn't matter, a good photographer can take great images with an iPhone, etc.". Rather I think that a good camera is one that gives you an operational and mechanical quality that you enjoy, that enhances your emotional attachment to the art of photography and gives you great personal pleasure from seeing the images that it produces. A good camera can do this. I love my iPhone, but its photos do nothing for me. I love my X-Pro1 too, and just looking at the photos that it produces fills me with enthusiasm. The camera does matter, because if I removed the emotions that it instills in me, I suddenly am no longer interested in making pictures.
With the release of Firmware v3.0, I started to reflect on my experience with the camera and how my technique and thought patterns have changed in photography over the past year whilst looking back on some of my favourite pictures from the camera. This is not a review in the traditional sense, but a summary of my thoughts on how the evolution of technology and trends in design can influence an individual's growth as an artist. I will not focus on technical aspects of the camera. As it was released more than a year ago, there is already plenty of information already available on the internet…..
See more pictures on binaryframe.wordpress.com