Fuji X100s
…. until end of August
Have a nice time :-)
The Fujifilm X100S is no slouch. It doesn't have the pedigree or the history of the Leica M series cameras but at $1300, you can buy nearly 7 of them for the price of the Leica M and the 28mm f2.8 Elmarit lens. I got to use both cameras at the same time last Friday on 6th Street. A couple of days ago, I wrote about my thoughts on the Leica M with plenty of examples. This time, I'll do the same for Fuji X100S. All photos in this post are from the X100S. Keep in mind, this is not going to be a head to head comparison. That won't be fair. I've only shot the Leica M for a couple of hours, with at most, several hundred frames. I've had the Fuji since March and have shot close to 20,000 pictures with it. It takes a while to get to know a camera and optimize its usage and image post-processing. That said, I've tried to include similar photos, when possible. You can compare these images to the ones I took with the Leica M.……..
Source: blog.atmtxphoto.com
You ever have one of those things in your life that always seems to frustrate, but you just can't seem to part with it emotionally?  Many folks have had that car, that burned oil, would randomly not start (and by randomly I mean at the most inconvenient time possible), yet anytime someone would recommend you get rid of it, you'd quickly start making excuses on why you should keep it.  I'm not talking about that total lemon that you would do anything to get rid of, I'm talking about that turd that everyone hated but you.  It wasn't the fastest thing.  It wasn't the prettiest or the most comfortable.  And in many cases, it wasn't even an issue with money that was preventing you from ditching old Betsy and getting something better.  Perhaps there were simply some fond memories with the car.  Some long road trips, sexual encounter(s), its as your first car……maybe you just really like that color.  Could be it was a hand-me-down from pops…..
Source: sebimagery.com
May the 4th be with you, this year on star wars day I had the great pleasure of being asked by a good friend of mine to cover an event he was putting on in Manchester. The event was a kind of Comic-Con-esque and the 4th 'Geek Night' put on by 'Niche Nights' saw a fantastic mix of Cosplayers, gamers and fans of Sci-Fi and Fantasy, it also provide fantastic subject matter for photography and as such I greatly enjoyed photographing this event. I stuck with a light bag of gear for this event and all the shots are on either a Fuji X100 or X-E1 with either the 35mm or 8mm Samyang on, all the flash lit shots are form an on board Yongnuo 560ii most of the time tilted up for bounce flash and manually controlled. Shooting events like this is a great opportunity to face a new challenge as well as try out some kit, I and not previously had the chance to try the Samyang 8mm out at events and can safely say it performed really well, the crazy wide view being incredibly useful in tight conditions, shots from above had the flash facing backwards to bounce of the ceiling and overall I'm very happy form the results…….
Source: www.colinnichollsphotography.com
Now we all know that Jimi had many things right. I mean a generation of people learned a new and brilliant way of thinking. Well, Jimi said one thing that I find as an untruth. "….ain't no life nowhere….". Well, here in Philly with Andre' the Fuji X100s, if you look around  "….there's life everywhere….". When I was younger and had more innocence, hmmmmmm well innocence for sure, I would see the world as interesting place photographically. I adopted a premise for my work while in VietNam. See, I was surrounded by life of all forms but in a fraction of a second, the world was transformed to a place where nightmares are real and not dreams, friends I talked with and ate with and smokes with were no longer a part of this world and now they would be memories that would haunt me to my elderly age and still live inside my soul and mind…..
Source: streetshooter.net
Sometimes it's the little things that count? Like the absent-minded touch of a loved one, or a stray beam of sun slipping through thick cloud and illuminating your child as she plays in the park (which is great, because you lost that kid years ago). Or this: It's my new Lensmate thumbrest and I love it so……

Source: www.thepalinode.com
Fujifilm XF 18-135mm f/3.5-5.6 R LM OIS WR Verdict:
It would be churlish to compare the sharpness delivered by this lens to Fujifilm's prime lenses, as they don't have as many compromises to deal with. Even so, as far as superzoom lenses go, this optic delivers sharp, contrasty images and tons of convenience, thanks to the 7.1x zoom range, optical stabiliser and weather resistance. Those looking for a walk-around lens for their Fuji X-series camera should still be smitten with this lens, even if it is a touch expensive when compared to similar offerings from other camera manufacturers.
Fujifilm XF 18-135mm f/3.5-5.6 R LM OIS WR Pros:
Decent sharpness
Robust build
Lightweight
Retro design with manual aperture ring
Low CA
Low distortion
Weather resistant construction
Fujifilm XF 18-135mm f/3.5-5.6 R LM OIS WR Cons:
Possibly a touch expensive when compared to similar lenses from other camera manufacturers
Falloff in performance towards the edges of the frame at either end of the zoom range
Source: www.ephotozine.com
Paul Schlemmer; Nomadic Fuji X photographer tells us Why I chose Fuji to Making a living from photography & gives us a peek in his camera bag …..
Source: inmybag.net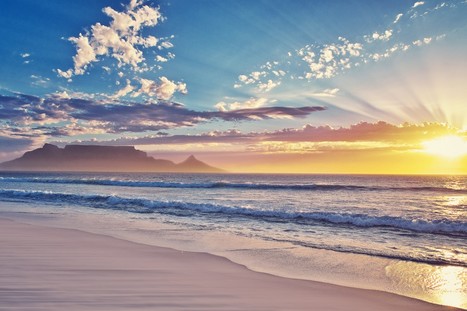 Als ich heute morgen auf der Fujifilm x-Magazin Seite schaute und das Titelbild der aktuellen Ausgabe sah (Ausgabe 6), war mit einmal ein seeeeehr breites Grinsen in meinem Gesicht. Ich hatte vor längerem einige meiner Bilder für die "Bilder von Lesern" Seite an die Herausgeber geschickt. Nicht nur das sie dann auch eins in Ausgabe 4 veröffentlichten, sie fragten mich auch ob ich Interesse an der Veröffentlichung eines Interviews mit mir hätte. Großes Interesse hatten sie an meinen Landschaftsaufnahmen. Lange überlegen musste ich dann nicht und viel schreiben brauche ich hier auch nicht. Und an dieser Stelle kann ich das ja auch gleich mitteilen: Mit dem nächsten Update der Fujifilm x-photographer Website, was wohl Anfang-Mitte August sein wird, werde ich auch als eben solcher geführt………
Source: www.qimago.de
Meinen Glückwunsch zum Fuji X-Photographer und vielen Dank für deine freundliche Erwähnung Mehrdad :)
In part one I put the new Fuji TCL through it's paces to see how well it would perform in a studio portrait environment. In part two I take it outside to see how it does in more everyday situations. First off, I headed over to the seawall on a bright, blue sky day. Walking around shooting at the beach was a breeze, pun intended, and overall the TCL was a pleasure to shoot with outdoors. The following shots are all straight out of camera with Lightroom v5.5 Lens Correction applied, except for a couple of adjustments that I've noted in each image caption…….
Source: thomasalanphoto.com