Fuji X100s
My good friend and talented photographer Gary Tyson from F8 Photography in Hong Kong has recently put together a very helpful video on how to convert Fujifilm X-T1 RAW files into black & white with Lightroom 5.4 and Silver Efex Pro 2. If you are unfamiliar with post-processing your street photography into black & white, the instructions is a great starting point for any camera. You can also download my black & white Neopan 1600 for Lightroom here. You can download all my Lightroom presets for free here…….
See on erickimphotography.com
After a disastrous time with my Canon 5D3, i knew wanted to concentrate on Street Photography, through i call myself an Urban Photographer as i still like to get Architectural and urban objects into my photographs. I decided i wanted to try a light camera, as i was still new to Street Photography a silent leaf shutter would be a great bonus, so i first purchased an X100 then about two weeks later the X100s. My first proper Street Photography trip with the Fuji was to London, the now Iconic 'Top Shop' photo above is perhaps my favourite photo i have taken to date. It was taken on Oxford Street so it was very busy, luckily it was the perfect summers day so the natural lighting was amazing, this allowed a high shutter speed, low ISO and f8 for the perfect shot…….
See on derrenhodsonphotography.com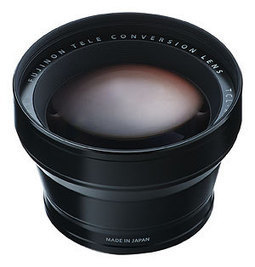 If you own a Fuji X100s, X100, or the recently-launched Fuji X-T1, then you'll find a raft of accessories released by the company today to be of interest. A new conversion lens for the X100-series cameras will help you bring distant subjects closer, while a selection of grips help you hone your hold on the Fuji X-T1. And best of all, there's an eyecup accessory for the X-T1 that answers one of the few concerns we uncovered in the first Shooter's Report section in our ongoing Fuji X-T1 review. But first, the conversion lens. If you own the Fuji X100 or X100s and find yourself longing for a choice of lenses — well, it might not be an interchangeable-lens camera, but a conversion lens is the next best thing. Fuji already offers one such optic for the X100s and X100, the WCL-X100 Wide Conversion Lens. But what if telephoto is your goal? That's where the new TCL-X100 Tele Conversion Lens comes in. It'll give you a 1.4x focal length multiplier, turning your camera's 35mm-equivalent lens into a 50mm-equivalent. And you'll be able to focus  down to just 5.5 inches (14cm) for macro shots…….
See on www.imaging-resource.com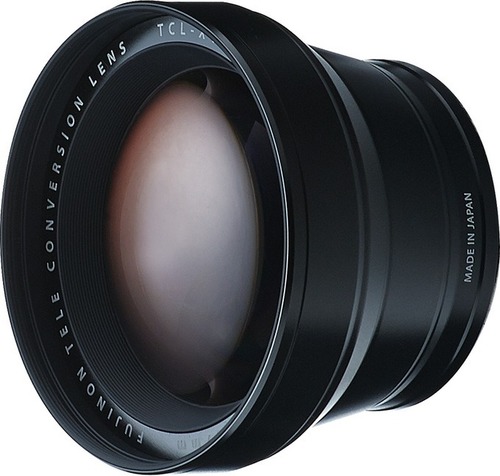 Valhalla, N.Y., April 16, 2014 – As a leader in advanced digital camera technology and outstanding image resolution, FUJIFILM North America Corporation today announced the new TCL-X100, a tele-conversion lens designed specifically for the award-winning FUJIFILM X100 and FUJIFILM X100S cameras. The lens attaches directly onto the camera, and increases picture taking versatility by multiplying the fixed focal length by approx. 1.4x, converting it from 23mm (35mm in 35mm equivalent) to a 33mm fixed focal length (50mm in 35mm equivalent). The new conversion lens offers Fujifilm's extraordinary optical quality and delivers high image resolution, even at the F2.0 wide open aperture setting, while using a special HT-EBC multi-layer coating to minimize ghosting and flare, and retaining all the original optical characteristics of the X100 and X100S. To use the TCL-X100, users should update the camera's firmware (X100: ver2.10 or later /X100S: ver1.20 or later) which also allows the option to be selected via the function (Fn) button, and then select the 'Tele- Conversion Lens' option in the Fujifilm X100/X100S's shooting menu. The TCL-X100 is compatible with the X100/X100S's hybrid viewfinder and enhances functionality by retaining the auto focusing speed and offering a 5.5" macro shooting distance. With the optical viewfinder (OVF) selected, icons showing the edge of the frame are displayed, while selecting the electronic viewfinder (EVF) gives users a 100% field of view. The TCL-X100 has been designed to seamlessly blend with the look and feel of the X100/X100S, and is manufactured using the same materials, textures, colors and finishes as the X100/X100S. The TCL-X100 will be available in May 2014 in silver and black for $349.99……
See on www.dpreview.com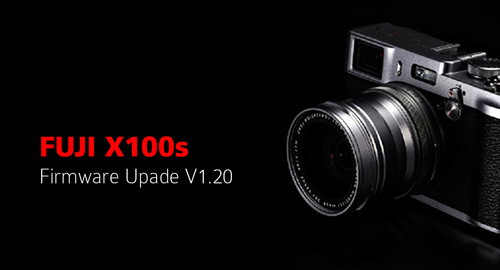 The firmware update Ver.1.20 from ver.1.10 incorporates the following issue:
Addition of the function for TELE CONVERSION LENS TCL-X1001. Change of shooting menu

Current : WIDE CONVERSION LENS > ON / OFF
New : CONVERSION LENS >WIDE / TELE / OFF2. When "TELE" is selected in the "CONVERSION LENS" menu, the size of the Bright frame in the Optical Viewfinder will switch to shooting area for the TELE CONVERSION LENS…..
See on www.fujifilm.com
While I was wrong that there would be a major upgrade to Lightroom this week, I was right in my suspicions that something was coming. It turns out that not only did Adobe release an upgrade to the desktop version, but they also released "Lightroom Mobile", an iPad based companion app that uses smart previews and Adobe's cloud services to sync selected collections and perform ratings and edits on your iPad which sync back to your main Library. This was demoed a while ago, and it's good to see it released. It's first thing in the morning here in Ireland, so I'm still gathering all the news about this, (and downloading it as we speak!). I'll be trying it myself later today, but for now, here's a selection of some of the coverage of this:
Lightroom Mobile is now available on the App Store. You need Lightroom 5.4 to power the synchronisation. It's not available in the "check for updates" link inside Lightroom yet, but you can download it manually from Adobe. This release also adds support for the Fuji XT–1 and the Fuji colour profiles that were in the Camera Raw beta…..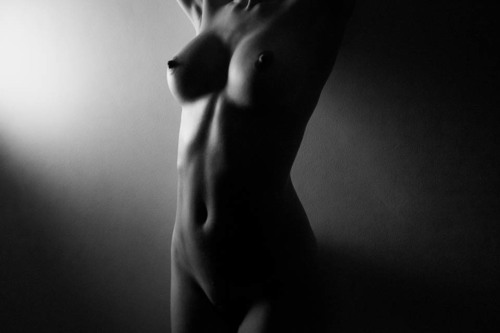 More and more we hear about sexual objectification and its influence on society. We hear how a male-dominated society imposes object-like female bodies in the media, creating sexual objectification. It is normal that we start thinking about Boudoir Photography in the bigger picture, especially considering how much sexual objectification in media is damaging women. Is boudoir photography promoting self confidence, or is it another sexual objectification of the female body.

PS: it felt correct to push the boundaries with a set of images that can provoke a reaction. Let your thoughts be heard!
See on fabyandcarlo.com
Après la prise en main de l'exquis Fujinon 23mm 1.4 R (équiv. 35mm), voici venue celle du Fujinon XF 14mm 2.8 R (équiv. 21mm). Au départ, je ne voyais pas l'intérêt d'avoir deux « grands angles », puis mon ami Cédric s'en est mêlé… Les deux objectifs sont très différents. Le 23mm est très polyvalent mais n'est pas un vrai grand angle et il peut s'avérer un peu juste dans certaines situations. Le 14mm, lui, en est un. Large, très LARGE (mais pas trop). En ouvrant la boîte, je m'attendais à du gros et lourd caillou. Seulement 234g sur la balance contre 300g pour le 23mm (l'ouverture f/1.4 du 23mm joue aussi sur la taille et le poids du joujou)…….
See on blog.k-pture.com
I've owned my X100S for a couple months now, and decided to get a case for some upcoming traveling. I wanted something well made that would suit the aesthetics of the camera, so I decided on the Kaza case. These cases are all hand made, so it was about a month from when I ordered it to when it arrived at my door. I opted for the vintage brown color because I think it'll age well, and it's a nice contrast against the black body of the camera. Included in the package are a neck strap, half case, full enclosure, and a clip to hold the full case together. The leather quality on the strap feels great, and here you can see an embossed Kaza logo on the back of it.
See on mrare.ca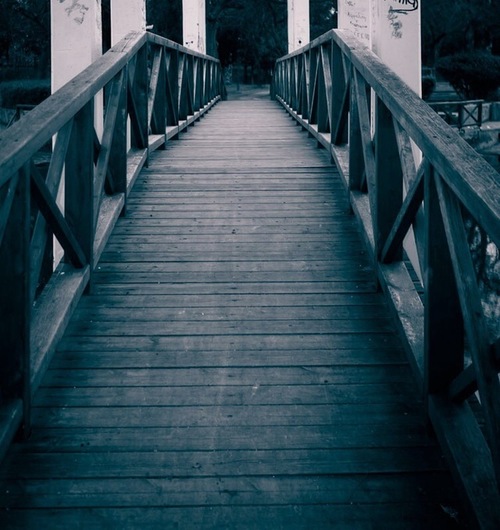 After a long time, today I am posting a few images taken with the Fuji X100 camera. My relationship with the X100 has gone from various stages. At one point, I reached a step before selling it, but thankfully, I decided to keep it. The last firmware update has transformed it to a much much better camera and this is something that no other company has ever done to a discontinued model (at least to the level of update Fuji did). I always had a dilemma between the X100 and the Leica M8, and at certain times I could not justify keeping both of them. There were also times when I chose to take with me the M8 despite the fact that the Fuji was more suited for the kind of shooting I wanted to do (that's what happens when you are biased and love a camera so much that it blurs your judgement !)……
See on kbesios.com