Fuji X100s
While I was wrong that there would be a major upgrade to Lightroom this week, I was right in my suspicions that something was coming. It turns out that not only did Adobe release an upgrade to the desktop version, but they also released "Lightroom Mobile", an iPad based companion app that uses smart previews and Adobe's cloud services to sync selected collections and perform ratings and edits on your iPad which sync back to your main Library. This was demoed a while ago, and it's good to see it released. It's first thing in the morning here in Ireland, so I'm still gathering all the news about this, (and downloading it as we speak!). I'll be trying it myself later today, but for now, here's a selection of some of the coverage of this:
Lightroom Mobile is now available on the App Store. You need Lightroom 5.4 to power the synchronisation. It's not available in the "check for updates" link inside Lightroom yet, but you can download it manually from Adobe. This release also adds support for the Fuji XT–1 and the Fuji colour profiles that were in the Camera Raw beta…..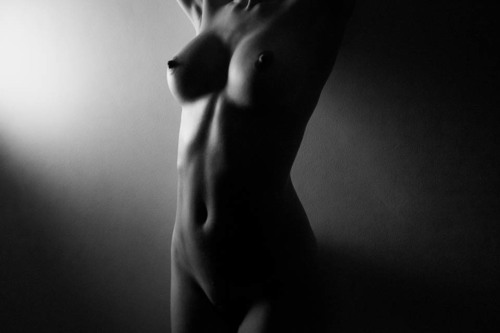 More and more we hear about sexual objectification and its influence on society. We hear how a male-dominated society imposes object-like female bodies in the media, creating sexual objectification. It is normal that we start thinking about Boudoir Photography in the bigger picture, especially considering how much sexual objectification in media is damaging women. Is boudoir photography promoting self confidence, or is it another sexual objectification of the female body.

PS: it felt correct to push the boundaries with a set of images that can provoke a reaction. Let your thoughts be heard!
See on fabyandcarlo.com
Après la prise en main de l'exquis Fujinon 23mm 1.4 R (équiv. 35mm), voici venue celle du Fujinon XF 14mm 2.8 R (équiv. 21mm). Au départ, je ne voyais pas l'intérêt d'avoir deux « grands angles », puis mon ami Cédric s'en est mêlé… Les deux objectifs sont très différents. Le 23mm est très polyvalent mais n'est pas un vrai grand angle et il peut s'avérer un peu juste dans certaines situations. Le 14mm, lui, en est un. Large, très LARGE (mais pas trop). En ouvrant la boîte, je m'attendais à du gros et lourd caillou. Seulement 234g sur la balance contre 300g pour le 23mm (l'ouverture f/1.4 du 23mm joue aussi sur la taille et le poids du joujou)…….
See on blog.k-pture.com
I've owned my X100S for a couple months now, and decided to get a case for some upcoming traveling. I wanted something well made that would suit the aesthetics of the camera, so I decided on the Kaza case. These cases are all hand made, so it was about a month from when I ordered it to when it arrived at my door. I opted for the vintage brown color because I think it'll age well, and it's a nice contrast against the black body of the camera. Included in the package are a neck strap, half case, full enclosure, and a clip to hold the full case together. The leather quality on the strap feels great, and here you can see an embossed Kaza logo on the back of it.
See on mrare.ca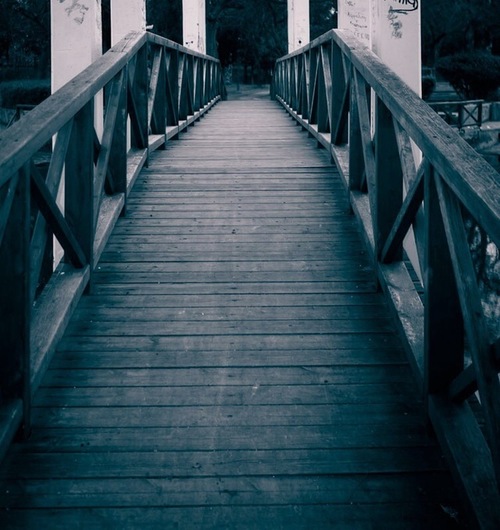 After a long time, today I am posting a few images taken with the Fuji X100 camera. My relationship with the X100 has gone from various stages. At one point, I reached a step before selling it, but thankfully, I decided to keep it. The last firmware update has transformed it to a much much better camera and this is something that no other company has ever done to a discontinued model (at least to the level of update Fuji did). I always had a dilemma between the X100 and the Leica M8, and at certain times I could not justify keeping both of them. There were also times when I chose to take with me the M8 despite the fact that the Fuji was more suited for the kind of shooting I wanted to do (that's what happens when you are biased and love a camera so much that it blurs your judgement !)……
See on kbesios.com
With my X-Pro1 out of commission and my X-T1 headed back to B&H because of the light leak issue, I thought I would shake things up a bit by renting the Sony A7 and FE 35mm f/2.8 lens. To make things even more interesting, I decided to compare the Sony A7/35mm lens combo with the Fujifilm X100S. Not a scientific comparison based on sharpness and resolution, but more of a real world comparison based on how and what I shoot. Each pair of images below were shot back to back with me standing in the same place. I also tried to compose each pair of images to be identical, but this turned out to be much more difficult than I anticipated. All the images were shot in RAW and then processed using Lightroom 5 and VSCO Film 04. While I didn't use the same VSCO preset for all the images, I did use the same Fuji and Sony variations of the selected preset for each pair of images……

See on stephenip.com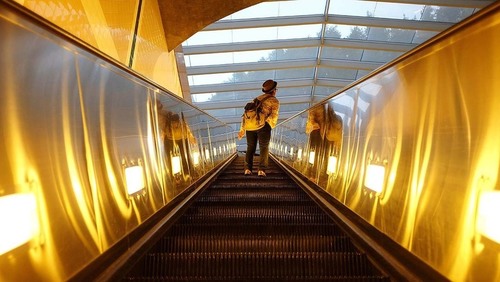 …. available-light shooters will delight in the wide range of ISO choices, from 100 up to 25,600, though 3200 was about as far as I pushed it, with startlingly good results and low noise. The X100S also comes equipped with a small integrated flash for the occasional happy snappy photo op, as well as a TTL dedicated flash compatible hot shoe that can sync up to 1/4000 of a second. There's also a decent buffer, enabling continuous six frames per second in jpeg, maxing out at 31 frames. Battery life is perhaps the biggest downfall; within two days of shooting a for few hours each day along with the requisite "chimping," the lithium-ion battery faded quickly and drained without warning. Not recommended for beginners or the casual photographer, the X100S takes some getting used to and time to master with its multitude of features, but rewards with superb image quality. There are five pages of menu items and far more bells and whistles than you'll probably ever use, including Full HD video (1920×1080). The X100S won't replace your DSLR, but certainly worth considering alternating with the big guns for documentary fly-on-the-wall type shooting. Professional photographers and serious photographers alike will find this camera hard to put down, a great little walk around that's more than just a pretty piece of neck candy……..
See on framework.latimes.com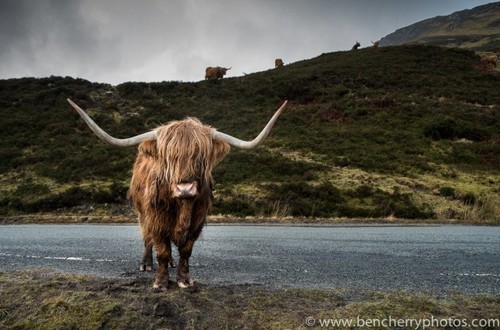 My views from the previous trip haven't change; in fact my affection for the X-series has been boosted by some hands-on time with the X-T1, 56mm f1.2 and 10-24mm f4 at the Photography Show in the UK earlier this week. For this trip I took the X-Pro1, X-E1, X100s, 14mm f2.8, 18-55mm, 35mm f1.4, 60mm f2.4 and the 55-200mm all in a Domke shoulder bag. I love compact systems purely for the space and weight saving possibilities! This trip is quite different to the last, though not in the baking tropical heat, it was still a very enjoyable experience in the relative wilderness that the Isle of Skye offers compared to the rest of the UK. January is often a tough month at the best of times, but combined with university exams it is the worst month of the year by far. However there was an opportunity to get away to my godparents house on the Isle of Skye, which offered some sanctuary away from the stresses of revising and a much-needed opportunity to take some photos. The weather was on my side during the trip, the strong winds that had battered the west of Scotland for much of December had receded leaving the week calm and almost dry! Unlike the previous trip I brought along both zooms and the X-E1. These ended up being used extensively, with the X-E1 often using the 55-200mm and the X-Pro1 usually with the 18-55mm while driving around the island……
See on www.stevehuffphoto.com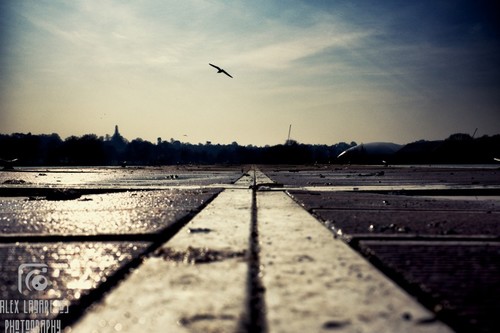 I've had the Fuji x100s for a couple of months now and I think I'm ready to talk about it now. The weather has been awful which has limited my photographic opportunities. I know, a terrible excuse! Anyway, the first thing is the x100s is much smaller and lighter than the fuji x-pro1. It's taken me quite a while to get used to the balance but I've pretty much got my head, or hands, round it.  I actually prefer the feel of the x-pro 1, I like the increased weight and bulkiness of the x-pro, I'm sure it's just because I've been shooting it for quite a while now so I feel that my hands have moulded to the lines of the x-pro……

See on blog.alexlagarejos.com
We got our hands on one of the most popular high end mirror less cameras out there. The original X100 was received with fanfare and now the new version dubbed X100s has the much maligned slow focus problem fixed. Auto focusing is extremely fast and dubbed by Fujifilm as the fastest on any mirror less camera available. A mirror less camera is one that simply does not have a pentaprism and mirror that aids in composition unlike an SLR (Single Lens Reflex). Those are two things that make a SLR camera bulky and without them, you get a camera in a much smaller package like this! his mirror less camera comes with Fujifilm's 16.3 megapixel X-trans CMOS sensor that is used on Fujifilm's higher end interchangeable lens X-Pro1 and X-E1 models. The coolest thing about the sensor on the X100s is the "Lens Modulation Optimzer" function which corrects for aberrations at the lens' widest and smallest apertures. What does that basically mean? SUPER SHARP images at F2…..
See on crashcoursephotography.com