Fuji X100s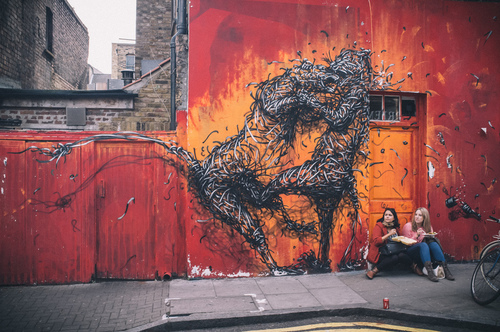 The past weekend I was in London to see Zack Arias and David Hobby talk about their Fujifilm cameras and how they use them, it was a great talk that was followed by lots of beer, but one thing at the talk really interested me and that was the street photography part of Zack's talk. In particular his techniques and tricks for getting street photos, ways of taking shots of people without realising and that you will get caught one time or another but realistically people aren't going to go berserk. So the next day with my Fuji X100 in hand and hangover in my head I headed out to the streets of London, I started with a walk along south bank where I got to find my feet with it, and before long I was employing some of Zack's tricks and tips. Once I had got a bit more comfortable doing this I started to do some street portraiture where I would ask people to pose for me, this is a great confidence booster and a great way to improve your photography, very quick portraits on the fly with available light, really good fun, and a lot less people say no that you would think…..
See more pictures on www.colinnichollsphotography.com
There are few things in photography that I would call "must have". Sure there are the obvious….if you want to shoot land/cityscapes, at night, you must have a tripod. If you want to shoot wildlife, National Geographic style, you must have a super telephoto. If you you don't like Sriracha, you must have a problem. When I had the pleasure of shooting the Fuji X-T1 and 10-24mm a few weeks ago, I talked about how the little thumb bump on the back of the camera was such a big deal to me, especially after spending a day with the Fuji X-E2 just prior to that. As much as I love them, these brick cameras are not very comfy to hold, especially coming from the pro-DSLR life. So I started thinking to myself, "Self, you should get one of those x100s thumb grips for your x100s.", I answered by heading over to Amazon and picking up one of the Lensmate thumb grips in silver…..

See on sebimagery.com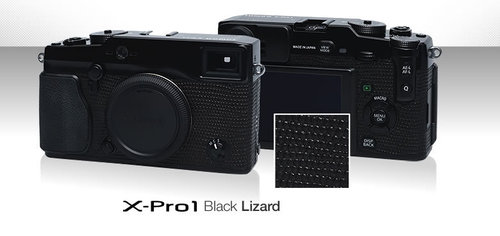 Personalise your camera by choosing from one of the fantastic customised Signature colours and textures. Whether you already own a camera or are looking to purchase one today, simply select a style to suit your personality and we'll get your tailor-made camera to you in a flash…..

See on shop.fujifilm.co.uk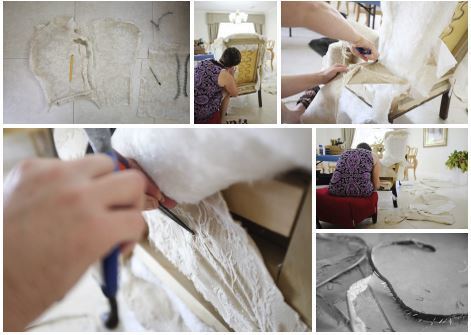 Okay, so after the images sunk in a little over the past week, I have my verdict. Fuji is the bomb diggity in all senses. If you would have to personify it I would say Mia Thermopolis from The Princess Diaries. At first sight, just an ordinary girl. Then you talk with her and get to know her quirks until you understand her and learn her ways. From then on out, you're just amazed at what she's capable of and BOOM she's a princess or something. Anyways, as stated before, I ran into Zack Arias's post about the X100s from a couple months back and decided that I'd rent it over the weekend for the South Beach Wine and Food Festival (SOBEWFF) since it would be perfect! It was light weight and was suppose to perform in all aspects of a long day…….

See on theglezzdaily.wordpress.com
What a question. Well to be honest I cannot answer this question for you. But I can tell you what I like about black and white photography and how I post process my photographs to give them "my" look. Why do I like black and white photographs? It´s all about the motive! It is not the color that is catching the eye, it is the motive. It is the story the photographer is trying to tell us. Reduced to black and white! What I want to show you with this post is how easy it is to get stunning results out of a picture that in color looks good but is nothing that spectacular. Motives that you have seen many times before but this time the catch your eye. It´s simple! You can use Adobe Lightroom if you have this software. Or as I do most of the time Nik Silver Efex Pro2. I love the Nik software tools. They are so simple to use and the results are awesome……

See on stockografie.de
I was debating really hard whether or not to take the X100S as my only camera to Iceland, a once-in-a-lifetime type trip. What made the decision easier was that I had already ditched my APS-C DSLR gear to try to focus on the X100S and to get some new inspiration. I brought the wide angle adapter with me too. I've already posted a similar thread on dpreview where it generated a lot of discussion about skill. However, I would rather make a post here showing what I was able to do with the X100S in inclement weather. I think it performed pretty well given the circumstances and my skill was the limiting factor. I've decided it doesn't really suit my style and I've sold it, but I still like what I was able to get from it. I think trying it out was a success overall. I'm still getting through many of my shots and I'm uploading them slowly to my flickr…..

See on www.fujix-forum.com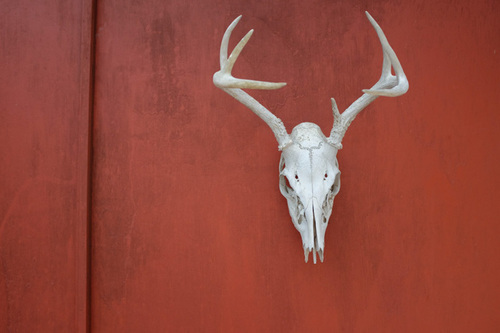 The Fuji X100S is like a nineteen-sixties era Porsche 911. A small, yet sturdy high performance machine in a beautiful body that's a challenge to master. Just because you can buy one doesn't mean you can drive one. Sure, you can get from point A to point B. But you can do that with any car. You don't buy a 911 to go to the grocery store. The 911 is built for a different purpose. Same with the X100S. It can be quirky and a little temperamental, but sticking with it, overcoming the quirks, is well worth the effort. This camera is a sexy machine. It looks good and feels good. I love its light weight and its quiet shutter. And as many others have pointed out the all black model helps make it that much more unobtrusive. People either don't notice it or don't think much of it, which means it's easier now to get those unguarded and more natural moments. The out-of-the-camera JPEGs rock! There is a seriously nice look about them. This is important if you're going to use the camera's film simulations (Velvia, Astia, Provia, B&W, Sepia). If you're strictly a RAW shooter then this means less to you. But I would bet if you're a RAW + JPEG shooter and you use one of the applied film simulations you'll be surprised how often you end up using the JPEG rather than the RAW file. With little or no tweaking in post. They're that good…….

See on www.michaelkircher.com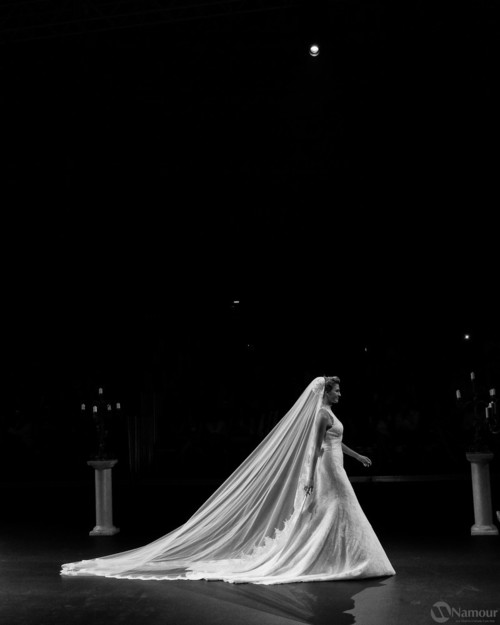 Fui convidado para um evento da marca de vestidos Nova Noivas e levei despretensiosamente minha Fuji X100S comigo. Na hora do desfile não resisti, liguei minha câmera e aproveitei a luz incrível que prepararam na passarela. Com ISO 2000, velocidade em 250 e abertura a f/5.6 fiz a maioria das fotografias. O foco rápido pois tinha uma situação de contraste perfeita. Editei as imagens cortando em proporção 4/3, e mesmo em tamanho menor ainda mantive qualidade. Processei muito pouco as imagens em JPEG originais, dando aspecto do filme preto e branco da Fuji Neopan Across 100…..

See on www.ehnamour.com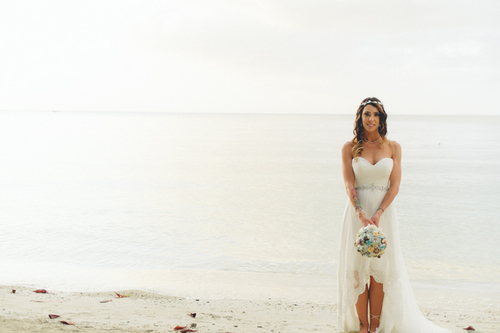 Man, I love an adventure! I have had some incredible experiences in my lifetime, and this is right up there with the best of them. Ashley & Garrett, you guys are the coolest – way beyond anything I could have imagined; still not as cool as Rachel & Jeje though. It was an honour to spend the past week in Jamaica together with you, your kids, and your family & friends – we had fun! It is going to be very difficult to express such an awesome experience and my hope is that these photographs repay your trust and faith in me. This. Is. Just. A. Preview. And YES Ash, I will be your BFF, so long as Garrett is ok with it. Boom!
See more great pictures on vopoku.com