Fuji X100s
For me, the Fujifilm X100S is one of the standout cameras of the past few years. I love the relatively compact size, classic styling, handling and the results it produces thanks to the excellent sensor and 35mm equivalent lens. With the TCL-X100 teleconverter, the focal length is increased to 50mm for times when the lens is a bit too wide. As the TCL-X100 screws directly onto the front of the X100S, there are no electronic connections, while the large front element means the combination is a more bulky affair. However, it still balances nicely in the hand, and while focusing behaves in a similar way when shooting normally, in macro mode it struggled to acquire focus at times. Images look very good, with the X100S applying in-camera corrections to control distortion very well. The good news is that if you're shooting raw, Adobe Camera Raw 8.4 applies these same corrections, so you're not restricted to JPEG-only corrected files……..
Source: www.amateurphotographer.co.uk

Buy now from Amazon.com Buy now from Amazon.co.uk Buy now from Amazon.de


Last week's travel to Mexico was great. The weather was beautiful, the people were fantastic, and the Fuji X100S by my side — once again — did not disappoint. As a matter of fact it allowed me to get "that one shot". You know, that shot that you look back at and just can't seem to get your eyes off of. The one that isn't necessarily perfectly sharp. The one you keep admiring. The one you are so proud of but can't explain why. Maybe other people don't see it that way but you do. During a walk around Playa Del Carmen, I was amazed by the amount of locals just running around the streets. It seemed everyone was rushing to approach the tourists crowd and sell them whatever goods they stocked in their stores. But despite the chaos, the loudness, and the overall feeling of sales pressure; There stood one scene. One peaceful, beautiful moment of happiness and love. I noticed a little girl from across the street. She was sitting on a ledge playing with her two puppies. Blissful at the ability to enjoy that moment with her dogs. I knew I had to capture that moment. I knew it would be that one shot for me…….
Source: www.kammah.ca

Buy now from Amazon.com Buy now from Amazon.co.uk Buy now from Amazon.de


David Kingham is a landscape photographer with years of experience and a known track record of going great lengths to capture spectacular landscapes. He is constantly searching for the ideal camera and lens combo to facilitate longer travel with more energy when he arrives. Find out how Fuji's new mirror-less line of cameras and interchangeable X-mount lenses tested for his needs. As a landscape photographer that hikes a considerable amount I am always looking for ways to lighten my load on and off the trail. After switching to full frame DSLRs years ago, I had never considered the Fuji system due to the cropped (APS-C) sensor. Despite being convinced I'd never go back to a crop sensors, I couldn't help my curiosity after hearing so many great reviews coming from Fuji converts. Borrowlenses.com was kind enough to send me the following bodies and lenses to review……
Source: www.borrowlenses.com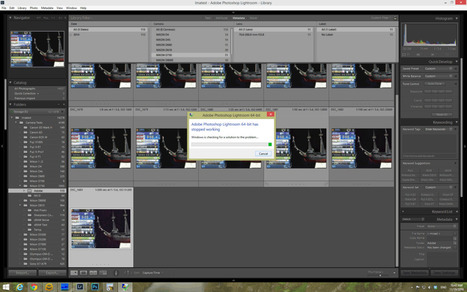 I will be honest, I am not a fan of Adobe as a company. I never liked their business model: their practice of gobbling up competition (sometimes out of fear), their Creative Cloud extortion and their sleazy management that only cares about their next quarter revenues. But most of all, I never liked Adobe's poor software development practices. In my past tech life, Adobe products were always a big pain due to numerous security holes and huge, frequent updates. In fact, Adobe has been notoriously bad with releasing poorly tested software with too many security holes. In 2011, Adobe dominated Kaspersky Lab's top ten PC vulnerabilities list, with "extremely critical" security vulnerabilities that allowed attackers to gain access to computer systems and execute arbitrary code. These security vulnerabilities spanned several Adobe products, which most PCs had at the time and even today: Adobe Reader and Adobe Flash Player. No wonder Apple did not want to support flash in its iOS (which thankfully resulted in the slow demise of the Adobe Flash), since Flash was a very badly written, resource intensive platform to begin with. Although Steve Jobs mostly blamed Adobe Flash for being a PC-era platform, two of the biggest reasons why Flash support was excluded from iOS were in fact related to security and stability concerns……..
Source: photographylife.com
Thomas Menk defines himself as a fine art photographer, a designer, a philosopher, a composer, a father, a learner and a human being. He is undoubtedly all of those, but he's also an official Fujifilm X-Photographer and the curator of a growing and popular collection of links to blog posts and web pages about the Fuji X series of cameras. Based on my interaction with him, he seems to me a soft-spoken, humble gentleman that is not going to be changed by his popularity. If you read his answers, I am sure you will agree with me.
F Stop Lounge: Tell us a bit about you and your photography.
Thomas Menk: I am an entrepreneur with different sectors of activity and companies. Photography was and is my passion since more than 20 years. Through various exhibitions in galleries and in my own gallery my photography work became a lucrative sideline in recent years, so now I need a new hobby :) My focus is in landscape and travel photography. However, I also love street photography – but without people ;-) As a landscape and nature photographer, I think that people even disturb the peace and harmony of the composition. Nevertheless, I find it very nice to find places in towns without people and hold them. Sometimes quite a challenge. Photography is a nice balance to my other activities and I love the luxury of not having to earn my living with this…….
Read more on: www.fstoplounge.com
Ed and I have shot with big full frame DSLR cameras for many years as they are proven workhorses that help us to get great results. Recently, high performance cameras have been getting smaller, lighter and frankly better. Yes, I said it… better.
'But full frame cameras produce less noise!'
I can hear the chant of DSLR camera fans everywhere and for many years they were right. I remember the day I swapped my trusty Nikon D80, a cropped sensor camera that taught me so much for a full frame D700. It was an extraordinary experience, one that enabled me to shoot a rehearsal the Albert Hall with no concerns about image noise…….
Source: wemakepictures.squarespace.com
When I bought my first camera, I had three lenses with it. Standard kit zoom lens (18mm-55mm) and two primes (28mm and 50mm). It was just before I left for my first trip to Japan and as I believed that more is better, I packed all three lenses in my bag. When I returned to London I noticed something peculiar. All my favourite shots were taken with either of the two primes. I kept on using them on my trip as I knew that the quality of a prime lens is far superior to that of a zoom and also they allowed me to shoot in lower light due to faster aperture. The fact that I liked these shots more was not down to either of these advantages however. It was, in fact, down to improved composition and more thought that has gone into creating the image. I decided to stick with these two primes and sold off the zoom. Last year I bought a camera that came with a fixed 35mm lens. After spending over a year with it I noticed that my vision has improved greatly. I no longer need to raise the camera to my eye to know where the framing is going to be and, although I need to work harder to get the framing I have in my mind, I like these shots much better than the ones taken with a zoom lens………
Source: ditchitall.com
Lightroom 5.7 is now available as a final release on Adobe.com and through the update mechanism in Lightroom 5. This release provides support for additional camera raw file support, new lens profiles as well as a couple of reported bugs.
Features
Updates to Synced Collections:
Synced collections now show a more prominent share button at the top of the Toolbar. This allows you to quickly share your synced collection with friends, family, and clients using Lightroom web (http://lightroom.adobe.com).
Comments and likes left on Lightroom web now sync to the Lightroom desktop catalog. Comments and Likes will be shown in the "Comment" panel for the synced collections.
Images with comments and likes will display a badge icon, indicating that there are comments.  A colored badge  indicates that there are unread comments.
Integrated utility to import images from Apple Aperture and Apple iPhoto libraries into Lightroom:
New Camera Support in Lightroom 5.7
Canon EOS 7D Mark II
Canon PowerShot G7 X
Canon PowerShot SX60 HS
Casio EX-100PRO
Fujifilm X30
Fujifilm X100T
Fujifilm X-T1 Graphite Silver…….
Source: blogs.adobe.com
ACR inkl. "Classic Chrome" film setting for X100T and X-T1 GS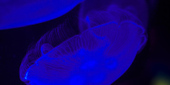 We are happy to announce the first release candidate for the upcoming darktable 1.6. In case you are wondering about the versioning scheme: we use odd numbers as development versions and even numbers for stable releases. This means the release candidate, tagged as "darktable-1.5.1″, is an unstable development version – the final stable version will bear the tag "darktable-1.6.0″. Grab the tarballs from the github release page:
https://github.com/darktable-org/darktable/releases/tag/release-1.5.1
Concerning Pascal's Unstable PPA: only Ubuntu 14.04 (LTS) is supported, and there will be no support for future non-LTS releases. Of course the stable PPA will still serve all active Ubuntu versions starting at the most recent LTS. And here are the preliminary release candidate release notes:
New features:
initial support for x-trans sensors
input colour gamut mapping
slideshow
better basecurve tool to create basecurves from raw/jpg pairs
soft boundaries in sliders (right click and type 8 in exposure compensation for example0
support huge images (> 32 bit pixel index)
pwstorage libsecret
new defringe image operation
automatic levels
big exr export speedup (multicore support)
color conversion speedup (openmp for lcms2 case)
tiff read/write rewritten, works on 32-bit float now
embedded icc profile support for png/tiff (read/write) ……
Source: www.darktable.org
I am no expert in the politics or issues of my country. Nor am I a pure street photographer. But I do like to tell stories of my country's people and the city I live in with my images. Now, in my city Johannesburg – Jozi or Joburg as locals call it – we have areas where you would avoid going alone, especially with a camera. But there is a number of good things happing all over the city, thanks to some very cool and interesting projects. I took a few other photographers for a little walk in one of these areas, called the Maboneng Precinct. It is safe, has a good vibe and is a great place for food and social……..
Source: www.neillsoden.co.za