Fujifilm Fujinon XF 14mm f/2.8 R
It is always difficult to find even a few moments to post photos and updates when leading a workshop. But we have made it to Pushkar and that means for the participants of the Fujifilm Rajasthan Photo Trek a day of rest. We had two quick days in Delhi exploring my favorite haunts, Nizamuddin and Chandni Chowk in Old Delhi. After that a overnight train trip to Jodhpur, the Blue City of Rajasthan. Our group is diverse in make up – some folks have hardly picked up a camera and others are seasoned photographers. But everyone seems to be hitting it off and finding their groove. I hope by tomorrow or the next day I will be able to post of our participants work, it is quite impressive. The image below shows Piet Van den Eynde leading the group in an impromptu lesson on off-camera lighting. The next image shows the result…….

See on www.thedigitaltrekker.com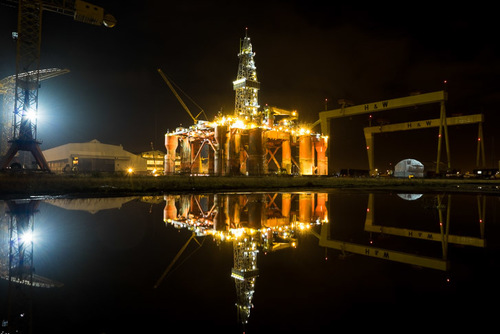 Famous for boat building and not just the Titanic, the Harland and Wolff cranes (Samson and Goliath) are an established trademark of the city of Belfast. I had paid the area alongside the also famous Titanic film studios in the past, see here but I have never seen it quite like this. In December the Norwegian oil rig, the Blackford Dolphin, arrived all the way from Brazil following a three month journey. The sixty day contract to allow 600 workers to embark on a complete refurbishment under the Samson and Goliath cranes is worth millions. It could be a unique view for Belfast and definitely one worth seeing at night if you around the Titanic area. The Blackford Dolphin oil rig lights up the Belfast sky and even on a Sunday night, sparks from the welding work fall like snow….
See more pictures on www.flixelpix.com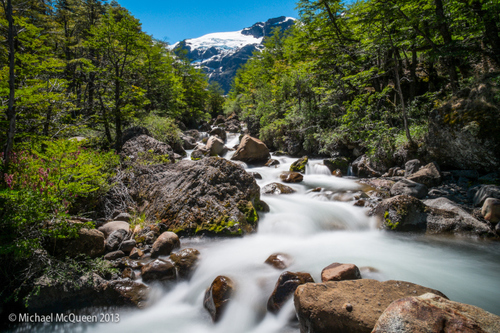 After fighting a cold in Bariloche I fled south hoping to put some serious miles on my motorbike and really get stuck into Patagonia. I re-entered Chile at Futalefew and started my journey on the Carretera Austral, a very well known road for cyclist and motorcyclist. Just after crossing the border I entered the unpredictable environment of Patagonia. It rained, it was windy, it was cold. I found the road to be absolutely terrible, it was like riding on a dried up river bed where some sections the rocks the road was made of were bigger than my head. I persevered and made it to a small road side town La Junta. My boots were full of water, I was cold, wet and shaken to my bones from the road.. I checked into a hotel and the day was over……
See on www.michaelmcqueen.com.au
Beauty and the beast. The Fujinon 14mm f/2.8 encapsulates everything that is good and bad about the Fuji X-Pro1 system. The lens is a solidly constructed, masterful piece of optics, so well corrected that it doesn't rely on computing power to eliminate distortion. It maxes at f/4 to f/5.6, the range where most rangefinder (and most SLR prime) lenses are wide open and challenged. The mechanical design is mostly elegant. Unlike with a Leica, where you bolt on a distorted accessory finder that may have a level in one orientation only – leaving you to DxO Optics Viewpoint for verticals – the Fuji lets you watch the action and align it on a gridded electronic viewfinder (EVF) (you can, of course, see a gridded distorted wide-angle optical viewfinder (OVF), too…).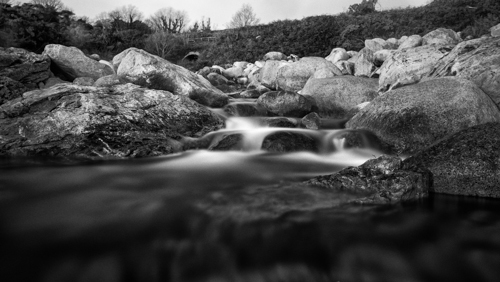 A few weeks ago I returned to a favourite location of mine called Bloody Bridge, it's situated at the foot of the Mourne mountains where Bloody river meets the Irish Sea.  The bridge dervies its name from a massacre in 1641, tradition holds that a number of Protestant prisoners were being brought under escort to Newcastle in exchange for Irish prisoners. However a massacre occurred and the bodies of slain Protestantsn were thrown over the bridge into the river, turning it red and so the river became known as the Bloody Bridge River. Bloody Bridge car park is approximately 3 miles south of Newcastle and is right beside the river, you can either head down to the sea or head up the track towards Slieve Donard. On this occasion I headed towards the sea. This was the first time I'd travelled down there with the Fuji X-E1 and the 14mm lens. It's nice being able to travel with so little gear. When you set off in the dark and rely on the weather forecasts to be correct you take a big chance, especially in Northern Ireland. Thankfully there was about 30 minutes of nice light just after sunrise so I wasn't disappointed, here are a few other photos from that morning …….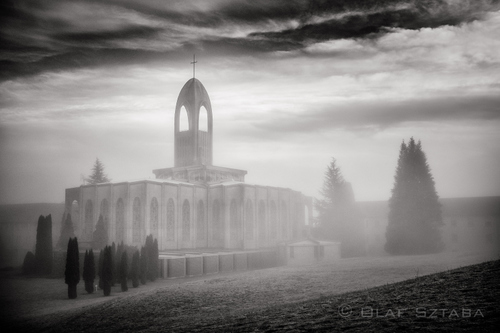 In our last blog entry, "Photography is easy. Really?" we wrote about the importance of concentrating on the art of crafting an image. Nowadays it doesn't come easily because the constant need (and in some cases addiction) to be connected doesn't allow our minds to calm down and settle on ONE task. However, there are some places where quietness comes naturally, concentration comes easily and your artistic inner self can show itself without any outside disruptions. For me, Westminster Abbey in Mission, BC is one such place. I find that a stunning location and beautiful grounds always calm me down. They allow me to put aside all the noise and just wander around with my camera. There's no pressure, no purpose, no distractions! I have visited this place many times and each time I encountered stunning views and different conditions which created a magnificent mood. All images were shot with the Fuji X100S and Fuji X-Pro1 with XF 14mm F2.8 and XF 60mm F2.4. Processed in Iridient Developer and NIK Silver Pro……
See more great pictures on olafphotoblog.com
…. Fuji 14mm/2.8 samples & my thoughts
Yes. I'll be getting one of these for sure, it will be awesome for landscape work and anything where you need a super wide, all that things you have read about this lens are true but you really need to get hold of one to know for yourself. The distortion that you get with going wide isn't there, not even a little, its really sharp, nice and bright. It is also small and built really well, the pull back manual focus is really nice and is something I like in lens design, this also gives you the hyper-focal scale which is a nice touch. In short I love it and its going to be in my bag before I head back to Iceland in March for sure, I think I'll be selling up my DSLR gear soon and go full Fuji, there really is no good reason not to. There are some samples of this lens below, I hope you enjoyed / found helpful this review, feel free to share on social media or leave a comment below!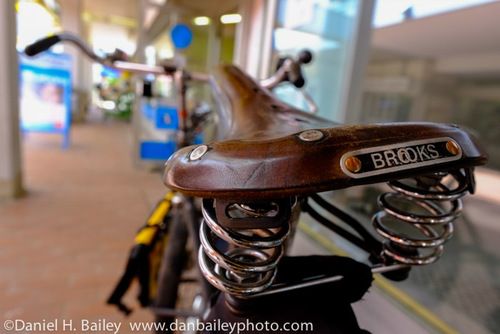 I love wide angle lenses. Always have. As far as I'm concerned, the wider the better, so long as it's a fixed lens. I prefer primes over wide angle zooms for a couple reasons. Fixed lenses are always lighter and more compact, which means that they pack more easily and are that much more non-conspicuous when you're out shooting in the world. Also, it's a very easy lens to shoot one handed with, which I often do while riding bikes, hanging off of a rock face, blocking the sun or directing my subjects with my free hand or shooting while driving/flying. Note, I would NEVER recommend this kind of reckless activity. Wide angle lenses are great for shooting just about everything. They're ideal for landscapes, travel and shooting indoors, and if you want to get right in the middle of the scene and shoot immersive, first person action, then wide is the way to go…..
See on danbaileyphoto.com
Finally we got a little bit of snow, not enough to go skiing though. But it brightens up the landscape a little bit. Today it was -7 degrees celcius, but the cold wind from the sea made it feel much colder. My "model" for the day was my wife of course. We spent some time outdoors, at Mærrapanna near Fredrikstad. A nice place to go swimming in the summer… in the winter? Well, a cup of hot chocolate always helps…But it's a strange thought that in six months time we will go for a swin here. The sun is visible this south in Norway the whole winter, but it stays pretty low on the horizon. Today sunrise was at 9:02 and sunset was at 15:47. At the darkest day, 21. desember it was rising at 09:12 and setting at 15:17… Still, no reason to complain, go north in Norway and you won't see the sun at all in the winter. The first picture is from the Fujfilm X100s, and the rest is with the Fujifilm X-Pro1 and the XF 14mm lens.
See on lakeviewman.blogspot.de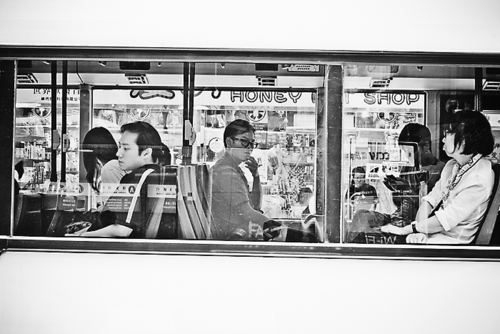 Back in September I was fortune enough to travel to Hongkong again. I just purchased the X-Pro1 with the fantastic 35mm and been renting the brand new 14mm prime lenses. Some pictures straight OOC with no post-production. Others were RAW files developed with Lightroom 3/Silver FX. As many other photo enthusiastics already posting in their blogs, I have to repeat this: the X-System is just fun to use and enjoying to take pictures again (after travelling one year before with my heavy Canon 5D Mark II). Thank you Fujifilm!
See more pictures on mingart.de