Fujifilm Fujinon XF 14mm f/2.8 R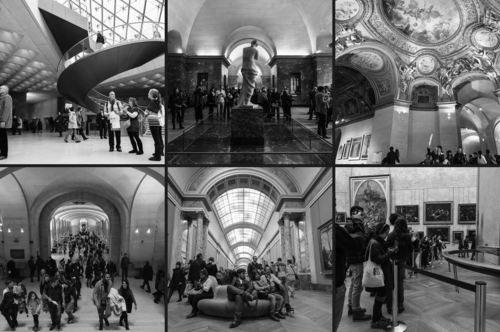 Paris – Fuji X-Pro1 and Fujifilm Fujinon XF 14mm f/2.8 R  
See more pictures on stephenip.com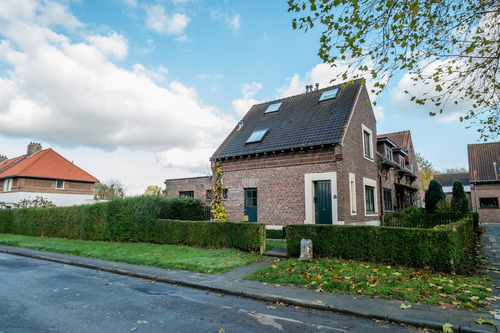 Yesterday, I had the chance to try both the 18-55mm zoom and the 14mm prime. Therefore I thought it might be interesting to publish some pictures to show the difference, in term of field of view, between 18 and 14 mm. In my opinion, those little 4mm make quite a big difference. I like very much the extra dramatic effect the 14mm produces. I warn you, I wasn't there to make a comparision between the lenses. It's just afterwards, looking at the pictures I took, I realized I took nearly the same shots with the two lenses. Therefore, I wasn't exactly on the same spot when I took the different pictures. Anyway, I think it still gives a good idea of the two field of view. On the technical side, I was surprised how the AF of the 18-55 felt so different from the 14mm or the 35mm I own. I would say it's less « brutal » and less noisy. You don't feel the lenses moving while the AF is working like it does on my 35mm. The 18-55 is also slightly heavier than the two others. To end, I'd like to thanks the Wshop in Woluwe (for belgian readers) who lent me the lenses. I think it's great they let you borrow the lenses for a couple of hours for free. As well, it's the only shop I know in Belgium where you can rent the Fuji lenses. Great to choose wisely the lens that suits you the best…….
See on www.regislessent.com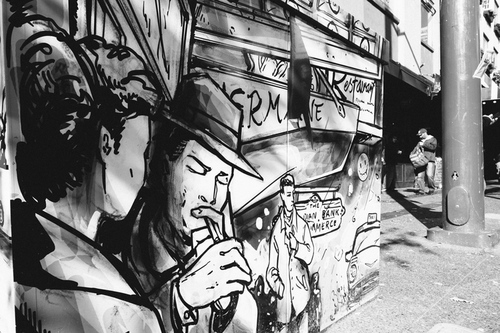 Since 2005 I have used a Canon EF 16-35 2.8L USM as my only wide angle lens. I have been very happy with this lens, using it on a 20D, 5D, 5D Mark II and now on the 5D Mark III. The 16-35 is a good performer and very versatile. So why even consider other options. Well first of all; Who wouldn't want a new lens if it performs better and fits into a kit and budget. The lens makers have released plenty of options since 2005 with a list too long to mention here. I have rented the EF 35 1.4L and EF 24 1.4L II a few times and have been happy with these as well but not found enough reason to permanently add them to my kit. Adding to the mix I started shooting the APS-C format Fujifilm X-Pro1 about 18 months ago and have been very pleased having the option to travel lighter and still maintain great image quality. The question now, as I am sure many other photographers are asking them selves, do I build on the Fuji system or should I mainly stick with my full frame SLR option when it comes to wide angle lenses? The Fuji XF 14mm 2.8 R came out in the beginning of the year and many positive reviews have rolled in since. About a week ago I had a chance to try it out and I also took the Zeiss Distagon 12mm 2.8 T* out for a quick spin. Please note this is not a pixel peeping analyses but just a quick take……
See on mfoto.ca
During our trip to San Diego last weekend, I took advantage of our proximity to La Jolla by heading out to shoot at sunrise. At around 6:30 Sunday morning, we made our way to Children's Pool Beach where I made a few long exposure photographs of the sea wall and its surrounding areas. Here are a few of the images from our early morning outing that were shot using the X-Pro1 and XF 14mm…..
See on stephenip.com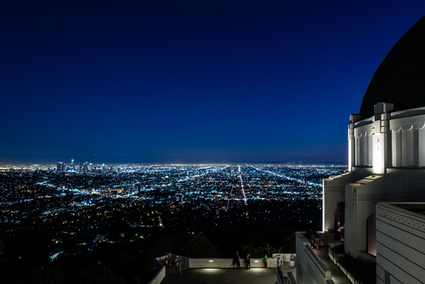 I sent my damaged XF 14mm into the Fuji repair center in New Jersey just over three weeks ago. Last week, I received what appears to be a brand new replacement lens. Since the damage was my own fault, I wasn't expecting to get much of a break from Fuji. So you can imagine my surprise when I was offered a 30% discount off a replacement lens. Since I was never in this position with my Canon gear, I can't make any comments on their replacement policy. But this small gesture from Fuji will definitely make me a loyal Fuji user for a long time to come…..
See on stephenip.com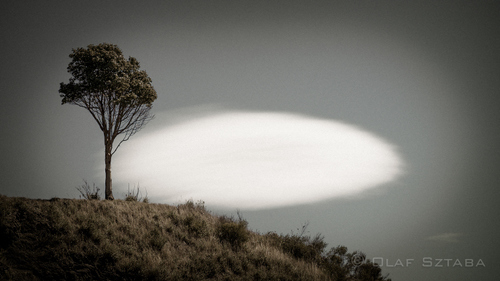 We have driven along the Oregon Coast several times in the past few years. Unfortunately, each time we encountered blue skies and strong sun, which in our view didn't do justice to the beauty of this magnificent place. Finally, this time we had one morning during which the coastal scenery presented itself at its best. Patches of fog blanketed giant rock structures, which occasionally received a larger dose of filtered light. As usual, I took a few initial exposures and checked all the data on our Fuji X-Pro1 paired with the XF 14mm F2.8 and Fuji X100s. The cameras were choosing apertures between 5.6 and 8 with shutter speeds fast enough for me to shoot from the hand. This allowed me to walk around freely, letting the camera do all the technical work. I could keep all my attention on the beautiful scenery, composition and light. Even in a place of such a beauty, one requires concentration and focus. Maybe it is just me but my approach to photography is very personal and methodical. While taking photos I like to concentrate on a subject, visualize and compose it in my mind before I take out my camera. If taken seriously, this mental effort doesn't tolerate any distractions – whether it is a discussion, loud noise or even a telephone conversation. Not only did we walk around, climbing some rocks to find a different perspective, but also worked hard to eliminate "waste" from the frame. In most cases, it requires walking back and forth (we shoot primes only), sometimes repeatedly to make the right decision. I don't press the shutter button until I am confident this is the photo I want to capture…..
See more pictures on olafphotoblog.com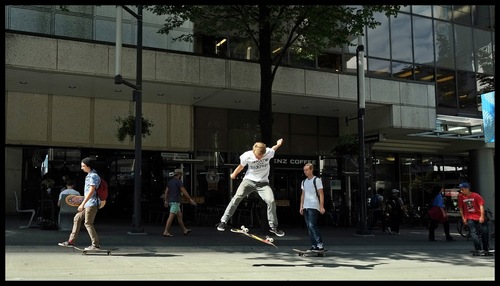 It seemed unlikely a few years ago that Fujifilm would join Leica in the world of digital ILC (interchangeable lens camera) rangefinders. Many manufacturers have dabbled in rangefinders in the past, but since the 1980′s, most have decided to leave it to Leica to rule as king in this category and move on to SLRs, point and shoots.and other mixed categories. In recent years, many manufacturers have decided to create rangefinder-ish cameras with electronic viewfinders (EVF) in the ILC market, but many still prefer having a real optical viewfinder (OVF). That's why many offer the ability to mount an external OVF via the flash hotshoe; although there's no ability to see any exposure info, no focus, or parallax correction. Fuji's move into the digital rangefinder market has had such an impact, we forget that this system is still pretty new. Fuji's first digital ILC rangefinder camera was the X-Pro 1 back in March of 2012. This X-mount system doesn't feel like it's just over a year old, with 4 camera bodies, 8 lenses (3 more on its way), and lots of after-market support. Like any new system, the X-Pro 1 had some issues when it first came out, but most weren't too critical…but some were. Leica had 60 years to refine and define their M-mount cameras and lenses, so I think Fuji has done pretty well for 18 months. Much of the improvements were a matter of firmware updates and not hardware changes, as the X series cameras and lenses are pretty solid. Fuji's latest firmware update 3.0 for the flagship X-Pro 1 is suppose to be one the most significant updates thus far, and I had the pleasure of testing it out with the super awesome 14mm F/2.8 lens, as well as the 18mm F/2. Let's see how this camera and lenses performed…..
See on www.bigheadtaco.com
It's been six months since I purchased the X-Pro1. During that time, it has been with me to San Diego, the Sequoia and Kings Canyon National Parks, San Francisco, the Oregon Coast, and numerous beaches throughout Southern California. It has handled the windy, sandy, and wet conditions I photograph in and even survived (thus far) a three foot drop that landed it in a puddle of water at Cape Perpetua. (Unfortunately, my XF 14mm lens didn't fare so well.) Having put the X-Pro1 through its paces, I figured this was a good time to share my thoughts on using it for landscape photography…..
See more pictures on stephenip.com
What a trip it was! Almost 10 days, 5,500 kilometres, three ghost towns, the Oregon Coast, San Francisco, Yosemite and lots in-between. Kasia and I had planned this trip for a long time. Some places we had visited before (Shaniko, Oregon Coast), while others (Bodie, Yosemite) were new for us. As usual with such a wide photographic endeavour we tried to plan this trip around light – photographing in the mornings and evenings – driving during the day and at night. Of course, we didn't have much control over the quality of the light we would encounter but this time we were extremely fortunate in this regard. First on our list was Shaniko – one of our favourite ghost towns in Oregon. We've visited this tiny intriguing place before but all we got was blue sky and strong summer light. Not this time! As we approached Shaniko from the north we saw a big storm building up in the east and with a bit of good luck we encountered fantastic light. Just before Shaniko, Kasia noticed an abandoned farm in the distance; she insisted we make a turn into a rural road to get to it. She was right – it was a stunning sight…..
All images were captured with the Fuji X-Pro1 with 14mm F2.8 lens and Fuji X100s
Thx Olaf and Kasia for your suggestion – great pictures :-)
See more great pictures on olafphotoblog.com
Some architecture (interior & exterior) photos from my London trip….
See more pictures on www.ryanlam-photography.com