Fujifilm Fujinon XF 18-55mm f/2.8-4 OIS
Often when you visit a tourist attraction it's hard to get a good photo as there are people milling around everywhere. However there are a few techniques that can be triedto overcome this. Some would suggest taking a number of shots every few seconds (using a tripod)  then combining the photographs in post production to remove the people. On a recent family trip to England I decided to experiment with a Neutral Density filter, the thinking behind this idea was the the longer the shutter was open then the people would be moving and should vanish from the image. When we arrived at St Mary's Lighthouse there were few tourists as the tide was in, as shown in the photograph below…..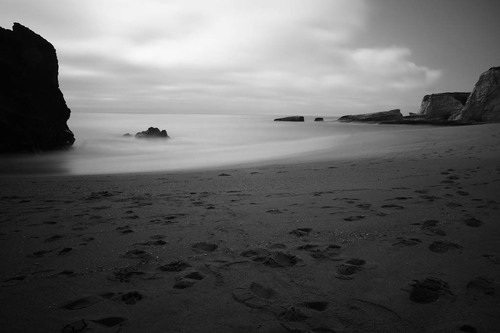 Weekend in the US. My fist experience with long exposure shoots at the pacific cost at the Santa Cruz area.
Fuji X-Pro1 | Fujifilm Fujinon XF 18-55mm f/2.8-4 OIS
See more pictures on www.schwarzweissart.de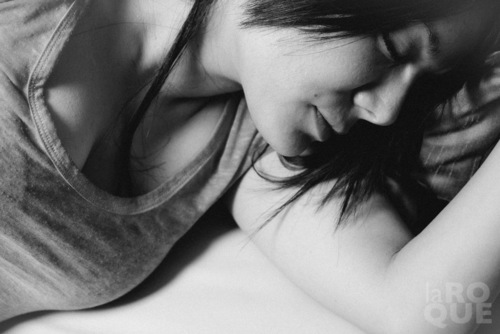 Lately I've somewhat veered away from the technical aspects of photography in the blog, mostly posting short essays in between new Fuji gear reviews. But there is a point at which it might become too self-involved. I do realize that. So today I thought I'd break away from this and do a kind of anatomical review of one of those client shoots I never talk about, tech notes et al. I always ask permission to do it but I usually tend to shy away from posting client assignments. And since I'm usually knee deep in the immediacy of what I'm shooting, after a few months have passed it feels somehow irrelevant; I have a fetish for the here and now… Or maybe the two days ago ;) Last Spring I got a message via Facebook from Aida; she'd apparently been searching for a photographer for quite a long time, had just stumbled on my work and wanted to know if I'd be interested in doing a portrait session with her. We did a back and forth and I proposed that we meet to discuss what she had in mind. I don't do cold sessions, ever — learned that one a long time ago. We had a wonderful time and settled on doing an exterior/interior shoot… But it was March: awful weather, crappy light and not a whole lot of it. Of course, when you don't have a choice you deal with it, you make the best of what's there; but if you can afford to wait, why bother? So we waited. And late April, the Gods of Light rewarded our decision……
See more great pictures on www.laroquephoto.com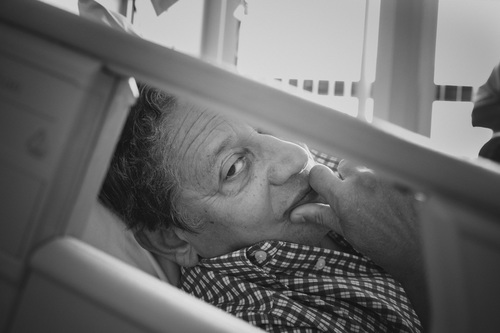 It was a typical Wednesday morning until I received that call. About 10:43am my iPhone rang. It was my mother calling to notify me that that my father had to stay at the hospital and have a neurosurgery consult. I was instantly shocked with disbelief as my father is as healthy as a horse. He's 69 years old but he's the kind of man that hasn't slowed despite having been retired since 65. It turns out my father had been having some slight headaches on the right side of his head for the last few months and really didn't much of them. As a family, we were all going through a trying time as my uncle, my father's younger brother, had been battling cancer for about a year already and he simply attributed the headaches to stress. But my mother, always one to be top of things had requested a doctor's appointment so that my father would go and get an MRI. To the surprise of everyone, the radiologist that interpreted the MRI said my father couldn't go home and he must go see Neurosurgery immediately. My father had been diagnosed with a "subdural hematoma". I suppose we need to define subdural hematoma. A subdural hematoma is bleeding between the space that divides the cranium and the actual brain…….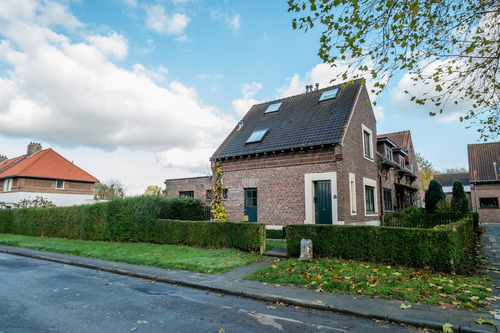 Yesterday, I had the chance to try both the 18-55mm zoom and the 14mm prime. Therefore I thought it might be interesting to publish some pictures to show the difference, in term of field of view, between 18 and 14 mm. In my opinion, those little 4mm make quite a big difference. I like very much the extra dramatic effect the 14mm produces. I warn you, I wasn't there to make a comparision between the lenses. It's just afterwards, looking at the pictures I took, I realized I took nearly the same shots with the two lenses. Therefore, I wasn't exactly on the same spot when I took the different pictures. Anyway, I think it still gives a good idea of the two field of view. On the technical side, I was surprised how the AF of the 18-55 felt so different from the 14mm or the 35mm I own. I would say it's less « brutal » and less noisy. You don't feel the lenses moving while the AF is working like it does on my 35mm. The 18-55 is also slightly heavier than the two others. To end, I'd like to thanks the Wshop in Woluwe (for belgian readers) who lent me the lenses. I think it's great they let you borrow the lenses for a couple of hours for free. As well, it's the only shop I know in Belgium where you can rent the Fuji lenses. Great to choose wisely the lens that suits you the best…….
See on www.regislessent.com

---
Fujifilm Fujinon XF 14mm F2.8
Do you love my work and want to support me? If you're planning on buying camera gear, you can check out above-noted links. Prices remain the same for you, but a small percentage of your purchase value is valued back to me. Thank you!
---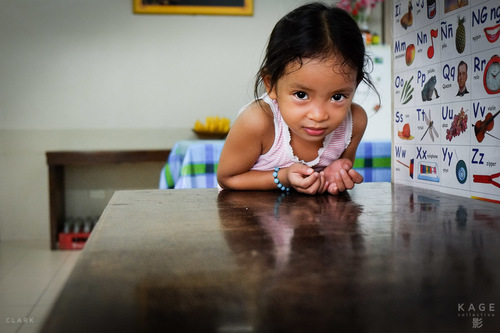 Eight thousand miles of planes, trains and automobiles and I was back in the Philippines after five long years. My task was to visit and photograph the children at two SOS Children's Villages, the first in Cebu and the second in Davao. I had no idea what to expect and as I walked through the main gates I realized that once again the camera, that little box with a piece of glass stuck on the front, had taken me to another place that I would never experience otherwise. It's the best part of being a photographer and I'm so grateful for it. It's been an honour and a privilege to have shot some of the things I have, and standing at those gates, I knew I was about to embark on something very special. SOS is an organization that gives homes to orphaned and underprivileged kids in some of the world's poorest countries. They build villages with homes for these children, look after and educate them until they are ready to go out into the world and have careers and families of their own. Each house has a mother (Nanay) who looks after the children that live there (sometimes as many as 14). There are eight children's Villages in Philippines and I wish I could have visited them all……
See more pictures on www.kagecollective.com
In case you didn't know, I've been working on a documentary project on hunting in Belgium for about a year now. I know hunting is a bit of a sensitive topic but that's the main reason why I started the project: to see how it really is instead of the usual polarized opinions. I haven't done much for the project in the last few months but there wasn't much going on to photograph either. But yesterday, the hunting season started again and so did my project. Last season, I shot mainly small game hunts. This season I will focus mainly on big game hunting and a series of portraits but I couldn't pass the opportunity to photograph the small game season start in Les Vallons. These kind people have supported my project from the start and have opened a lot of doors for me to enter the pretty closed world of hunting…..
See more pictures on bertstephani.com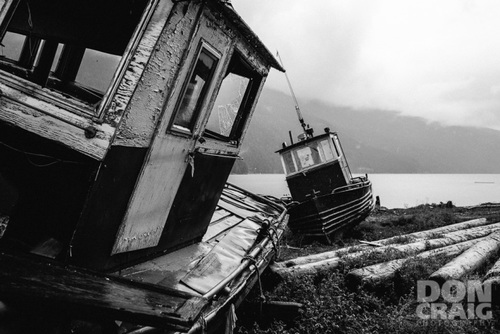 Sitting on the edge of a misty lake, a saw mill waits to be demolished. During a recent road trip, a friend suggested a location that I might find interesting. She was right! Together, we explored an abandoned saw mill. Rain poured down. Inside, light pierced the darkness. Outside, discarded remnants of former working lives lay at acute angles. It was a fascinating place to photograph and I feel fortunate to have had the opportunity before it is destroyed….
Notes: All photos shot with the Fujifilm X-Pro 1 and the XF18-55mm lens…
See more pictures on doncraigphoto.com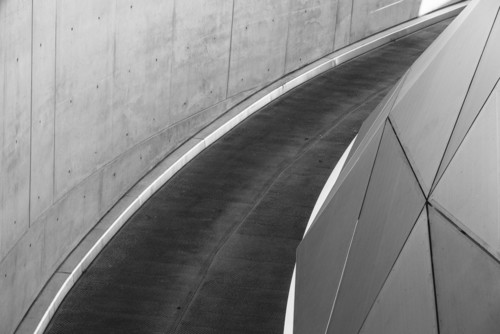 This time I will post in English. Please forgive me if the sentence construction I use sounds a bit rough or something. It´s because of the lack of routine in the last few years. If you want to shoot modern architecture in Munich, you have to go to the "BMW-Welt" (BMW-World). Located not far from the Olympic Park, you can take a beautiful walk through the park. By the way you can visit the Olympic Stadium, or the BMW-Museum. The BMW-World opened on October 17, 2007 and so far more than 10 million people visited the building. For me it was another opportunity to test one of my FUJINON lenses – the XF 18-55mmF2.8-4 R LM OIS. Lately I tend to use my other Fuji-lenses more often. The main reason for that may be because I love the shallow focus I can get with the XF 35mm and XF 60mm. The XF 18-55 has a variable aperture from 2.8 to 4 so if you shoot on the long end of the lens, you may not be able to emphasize one part of the image over another in the amount you want it to do. But hey – this is what we call high level moaning! Aperture 4 is not bad at all. Some kit-lenses of this range got apertures from 3.5 to 5.6 so this lens is far away from being a kit-lens! It´s more like a excellent all round lens. So lets do a quick comparison to a lens I often use with my Nikon gear – the Nikkor 24-70 2.8. Yeah – F2.8 all the way through the zoom range is great – but…the Nikkor weighs 900 gram and is a really big lens. The lens hood is twice the size as the hole Fuji lens! On the wide end the Fuji is also aperture 2.8 and the results are…yes, lets talk about a comparison of a full frame lens and a APS-C size lens! No pixel peeping or something of that stuff. Just a quick look at how the lens performs in real life shooting…..
See more pictures on www.cleareye-photography.com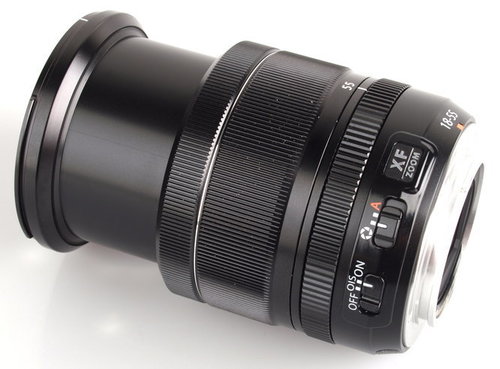 Value for money
This lens currently retails for around £480, which seems reasonable enough for a premium zoom lens with a brighter than normal f/2.8-4 maximum aperture. Around £100 has been slashed off the price since launch and it seems to have levelled out at this price point. As there are currently no third party manufacturers producing zoom lenses for Fuji X-series cameras, Fujifilm has a monopoly on lenses for the system.
Fujifilm Fujinon XF 18-55mm f/2.8-4 R LM OIS Verdict
Overall, this lens is a solid performer, producing images with excellent sharpness, especially in the centre of the image area. Great build quality and handling characteristics accompany the decent optical performance, which in turn makes the £480 asking price seem quite reasonable.
Fujifilm Fujinon XF 18-55mm f/2.8-4 OIS Pros
Excellent sharpness in the centre throughout the zoom range
Good build quality
Low distortion
Quick to focus
Effective optical stabiliser
Fujifilm Fujinon XF 18-55mm f/2.8-4 OIS Cons
Not as sharp towards the edges of the frame
CA levels a little high at 35mm

See on www.ephotozine.com