Patrick La Roque
The other feature I've been itching to get my hands on might seem almost silly to some: Classic Chrome. I should finally be getting to shoot the X100T next week and I'll most likely be using that film simulation pretty much exclusively. I'll talk more about film simulations in general in that review but for the time being, if you're interested in using this today and you're a raw shooter… Get Lightroom 5.7. I downloaded the update yesterday and I'm at long last getting my fix of Chrome. A few updates ago Adobe introduced Fujifilm Camera Calibration profiles that emulate the film simulations available in-camera. I first reviewed these here. I'm still not entirely sold on how LR5 decodes raf files but I do think they're doing a great job on this particular feature. With yesterday's update, they've added Classic Chrome to cameras that support it — in my case, the X-T1. I can't wait to use the in-camera engine but in the meantime I can already predict this is going to become my default preset on raw files……
Source: www.laroquephoto.com
We're almost there: tomorrow at 18h55 we fly to Frankfurt. Then it's a train to Cologne and the adventure begins. I'd love to say everything's packed and ready…. Sure… Like that's how life works with three young kids in the house. But we're getting there. Below is THE KIT: X100S with the wide and tele converters. I debated taking the X-T1 for a few hours, just enough time to realize I was reverting to exactly the same reflexes the X100 had liberated me from three years ago. Which lens do I take? This? No, that? No. Way. The reason I have the converters is because Fujifilm Canada is loaning them to me along with the X100S itself — I still have the X100 and they were nice enough to let me borrow this one for the duration of our trip. As much as I still love the original X100 there's been quite a jump in performance since its release and I'm rather used to this by now. The X-T1 does tend to spoil a guy. The old X100 is fine for quick outings but Cologne, Venice and Rome? I might've regretted my choice along the way (even though I know the images would've been great)…….

Source: www.laroquephoto.com
These are tentative steps, her first away from us; away from home. We spend a few hours moving in, exploring every nook and cranny, sharing her joy and excitement. But when the time comes for us leave… All that freedom becomes harder to bear. We walk away through tears and it's hard but we know it'll pass. A week from now, when we come back, she'll barely say hello — too busy with her newfound friends. Letting go is the toughest necessary thing we do……

Source: www.laroquephoto.com
So yes, the rumours were true: Fujifilm has announced a new, different version of their stellar XF 56mm f/1.2 R lens — the XF 56mm f/1.2 R APD. I'm stressing the word different as opposed to better and I'll explain why in a bit. APD stands for apodized. This is a process by which an optical filter is introduced inside the lens assembly to modify the way it renders out of focus areas — specifically, to make them smoother. And because this filter gets gradually darker at the edges, it also adds a slight vignetting effect. And I do mean slight: light falloff more than any real darkening. I was fortunate to again be hired by Fuji to shoot samples for this version as I had done for the previous model last winter, along with my Canadian colleague Nathan Elson from Calgary (his stunning images are here; very cool shoot). But the deadline and turnaround were a lot tighter this time and I barely had a few days with it. The lens Tokyo sent in was a prototype with nothing but a yellow sticker to distinguish it from my own "normal" 56mm. Since it wasn't anywhere near a production model, this isn't a review at all — just a look at the photo shoot and a few personal notes. And btw, these images aren't the same versions you'll find on the official product page: we send in unprocessed raw files for sample use. No retouching, no sharpening. Nada. It's a humbling experience if there ever was one. The photos here were processed in LR5 with my usual methods (although Capture One was used as well for some of these; more on that eventually)……..
Source: www.laroquephoto.com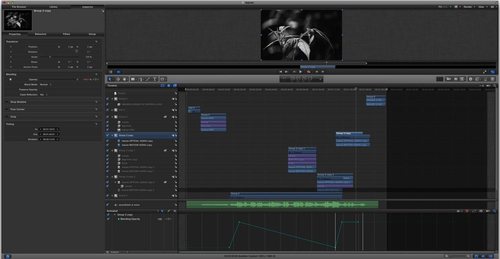 As most of you know I've been using the X-T1 extensively — it's become my main camera. Any minor gripes I had have effectively been swept away by daily use and rewiring most of my reflexes to this new body. I've even stopped hitting the dedicated video button by mistake… Although on that front I still have my fingers crossed for a customization update ;) I'd been meaning to do something with the new Interval Timer Shooting function for some time now, but while I'm often impressed by conceptual photography and projects involving tons of preparation and forethought, in my case it's not the type of work that comes naturally. I also needed a subtext, a reason to do it beyond "Look Ma! Time-lapse!"… I'm not going to claim this is the most impressive example of time-lapse photography ever produced — we're talking baby steps here, a first attempt. But on the whole I'm happy with the results and I think it fits in with what I usually do. So, before we dive into the BTS stuff, here it is (if you click on the HD icon you can see the 1080P version on Vimeo – well, a compressed version of it.) ……
See on www.laroquephoto.com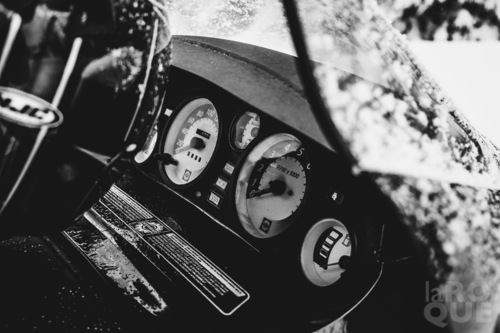 Final Notes
I've been asked several times if the X-T1 is better than the X-Pro1. In certain ways it certainly is. But when you look at the X100S and the X-Pro1… Which one is better? There's no answer to that. What's exciting about Fuji's lineup is that the differentiation doesn't lie in cheaper bodies or artificial tech limitations for the sake of promoting the higher end. Beyond the natural evolution of the products, these are simply different cameras for different needs. There's no good or bad here. The X-T1 is obviously the latest and greatest Fuji has to offer and it shows. After this weekend I'm over the moon about this camera. But the truth is we are absolutely spoiled for choice these days……
See more pictures on www.laroquephoto.com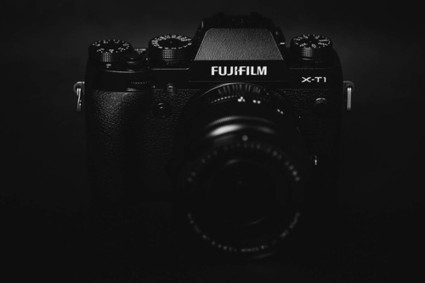 I can be a mighty stubborn guy. You see, I have this very clear conception of the X Series cameras, one that's severely tainted by my initial experiences with the original X100 and the reasons why I first became interested. Sometimes when I'm in a rut or feel myself wavering creatively, I'll go back and watch the insane japanese commercial I've embedded next to this paragraph. Yes it's raw and yes, it's dark and mildly disturbing… But it encapsulates a certain ethos I've come to associate with these cameras: a grittiness of spirit, a spy's point of view, lurking in the shadows, watching the drama of life unfold. The first schematics I saw for what was to become the X-T1 challenged this conception: a pentaprism-like hump? An SLR design? Stacked dials and buttons galore? Where was the innocuous rangefinder footprint, the misleading simplicity of the X Series? Well, not to worry young Jedis: the Force is still strong with this one…..

See on www.laroquephoto.com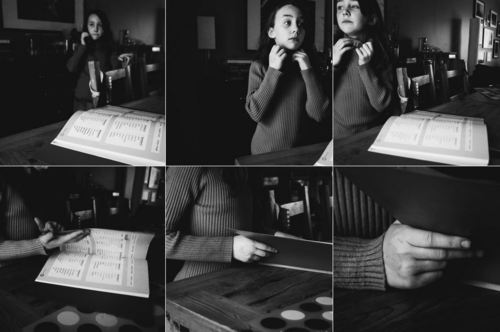 I'll obviously have much more in the weeks to come but I thought I'd post these as an introduction. Yes, the viewfinder is something to behold… More to come.
Shot with the X-T1 and Fujinon XF 18-55mm F2.8-4 R LM OIS
See on www.laroquephoto.com
I won't even try for sharpness or clarity. I won't attempt a demonstration of anything. All I want is to paint this moment, these movements, in sequence. 133 seconds worth of brushstrokes in the soft, muted normalcy of her room.
Shot with the X-E2 and Fujinon XF 56mm F/1.2R
See on www.laroquephoto.com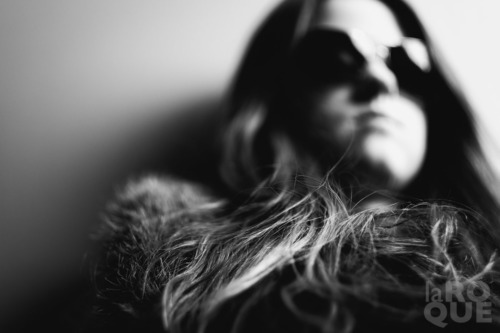 As you may know by now, I had the great privilege of shooting a pre-production XF 56mm F/1.2R for Fujifilm over the holidays, to create sample images for the lens. Some of those pictures are now online as part of the documentation and promo material that you'll find on the official product page. I've been looking forward to posting some of these images for quite some time now and I've made them a bit larger than usual for the occasion — Apologies to your bandwidth ;) If you've seen some of these on the sample pages you'll immediately notice differences with the ones below. That's because Fujifilm (and I imagine most camera makers) are extremely rigorous when it comes to samples: we had to hand in the raw files, could not do any sort of retouching, processing, sharpening… Nothing. Which makes perfect sense from an ethical standpoint since it ensures that the samples shown are in no way the results of clever post-processing. In fact the idea is to present something as neutral as possible. But… I'll be very honest with you: it's a little unsettling to see your images published this way. You know that dream where you're in class with no clothes on? Yeah, that. Let's just say I now have a newfound respect for sample pages everywhere ;)
See on www.laroquephoto.com