Sample Images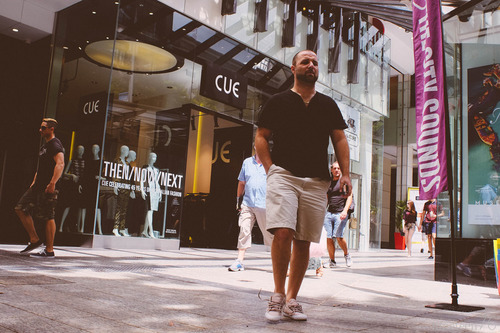 For street photographers, the 35mm focal length is the undisputed go to lens choice. Being wider than the 50mm but still retaining that normal field of view with a sense of peripheral vision. On a cropped sensored APS camera like the Fujifilm X-Pro1, a lens with a focal length of 24mm would provide the effective 35mm perspective. While Fujifilm does have a 23mm f1.4 lens that fit this segment, it took them quite a while to release the lens. And while, yes, the reviews have been great on this lens, and yes I want one, there are other alternatives. As many already know, one of the great things about the current crop of mirrorless cameras is that they are compatible, using the right adaptor, with many legacy lenses. As a Nikon shooter "previously", I already have a Nikkor 24mm f2.8 AI-s in my arsenal…….
See on nineteen76.cheungs.com.au
Once again,today will be the another portrait day. Model of this photoshoot will be Mabelle which is also a friend a Celine. Theme of the day is inspired by Japanese Geisha and Fan dance. We also tried different types of lighting in this photoshoot to evoke the photo emotion. Anyway, the entire photoshoot is done using Fuji X-E1 and Fujinon XF 35mm 1.4 and flash. So, enjoy it :) ….
See on mengyeap.blogspot.de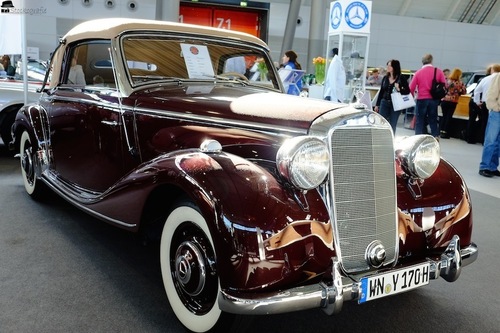 Jedes Jahr aufs Neue treffen sich die Fans historischer Automobile auf der Retro Classic. Diese findet auf dem Messegelände in Stuttgart statt. Verteilt auf mehrere Hallen findet der Oldtimerfreund alles was das Herz begehrt. An erster Stelle stehen natürlich die Fahrzeuge selbst. Hier gibt es Klassiker aus Vorkriegszeit bis in zu Youngtimern wie die Baureihe 201 von Mercedes –Benz. Dieser auch als Baby Benz bekannte Mercedes war dieses Jahr mit einer Sonderausstellung vertreten. Es galt 120 Jahre Motorsportgeschichte dieser Marke zu feiern. Der gestandene Oldtimerbesitzer benötigt natürlich nicht nur das passende Vehikel, sondern auch das dementsprechende Zubehör. Auch das findet sich auf dieser Messe. Ob Stilechte Kleidung, Fahrzeugpflegeprodukte oder auch die passende Versicherung für den eigenen Oldtimer, hier ist alles vertreten. Da ich nicht nur ein Kamerafreak bin, der sehr gerne mit der Fujifilm X-T1 unterwegs ist, sondern auch ein ausgesprochener Autonarr war es für mich ein schönes Ereignis um beides miteinander zu verbinden…….
See more pictures on stockografie.de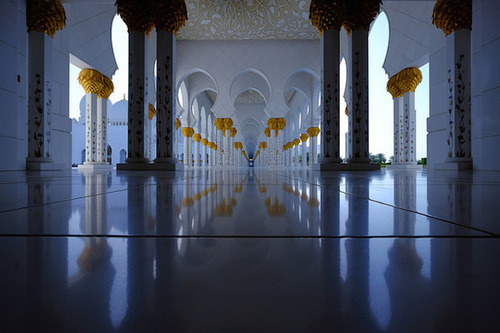 At the Sheikh Zayed Grand Mosque in Abu Dhabi, I worked the entire trip with the Fuji 10-24mm, which was made for that place. Even at 10mm, you can't hold it all as a straight vertical. So I keystoned it (pointing the camera up and getting converging lines) and brought the verticals back in Photoshop. There were a lot of people in the same spot shooting at this gorgeous mix hour. Many were in front of me. But with the X-T1′s articulating finder I held the camera up high over my head to avoid them. With the OIS, this unwieldy grip did not matter. Everything was tack. This is a good example of the Fuji 10-24mm f/4′s rectiliniear look, even all the way zoomed out to 10mm. This lens if going to make a lot of architectural and real estate shooters very happy. The 15mm (FF) equivalent of the Fuji 10-24mm zoom makes views possible that are not doable with less wide lenses. Even here, I was at 10mm, and pushing it to get everything within the arch. But what I love is how straight the lens is — superwide zooms just aren't supposed to be this straight. They generally go from barrel to pincushion, with a straight-line moment happening about halfway through the zoom. This thing is remarkably straight through the range…….
See on petapixel.com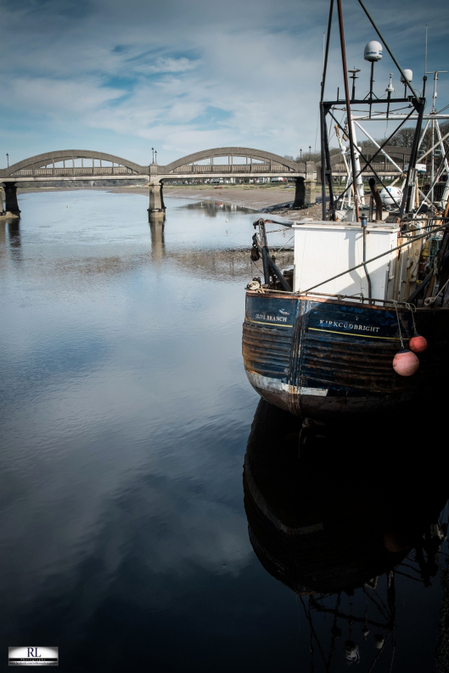 Over the better part of the last three years I have shot with prime lenses on various systems, for reasons of clarity, speed, IQ and not forgetting the fact that primes really do force us to think, and hopefully too, make us better composers of photographs. The Fujifilm XF system of lenses has however, given me cause to rethink this theory and while the 35mm 1.4 and 60mm 2.4 R Macro give me an IQ that I am delighted with, and two focal lengths that I am extremely happy and comfortable to work with, the promise of superb IQ in a convenient zoom lens, two of which cover 18-200mm (equiv: 27-300mm on the APS-C sensor of the X-Pro1, E1, E2 and the new X-T1 and, all I could possibly need) meant that this was something that could benefit me a great deal in a lot of situations.
See on roblowephoto.wordpress.com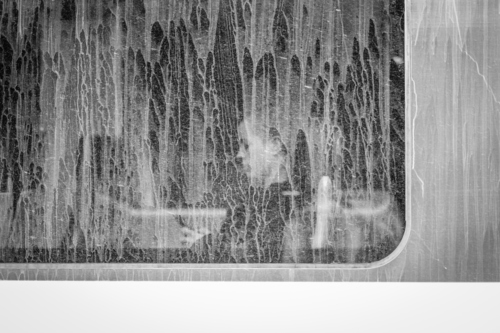 Those of you who know, and even those of you who just look at my pictures will know that I have a thing for shallow DOF, ultrafast lenses and Fujifilm gear. So, of course, when Fujifilm announced back in 2013 that they would release a 56mm f/1.2 lens, I was emmidiately thrilled, psyched, happy and everything in between. The 23 f/1.4 also sparked interest, but I already own the x100s, so I really didn't need that focal length. I rarely shot portraits of anyone except for my family and loved ones. So why on earth this craving for a fast 85mm full frame eq. lens when all I mostly do is street photography? Well. I started photographing using a Canon EOS 400D using only the EF 50mm f/1.4. So I was very used to using the FOV that a 50′ish lens gives me on an APS-C sized sensor. I really tend to miss that focal length. Come 2014 and my troubles are no longer present. I am now spoiled with an ultrafast, pin-sharp, fujinon lens that has blown me away with everything from IQ to build quality. Below I will write a little bit about my first impressions of the lens, since I really have only been shooting it for a weekend……
See on jonasraskphotography.com
We finished our Photo-Project Lost Season at the Theme Park Fort Fun and took the remaining time to visit a old mine. Oh man it was so much fun and please enjoy now the below photographs! …..
See on www.wimjansen.de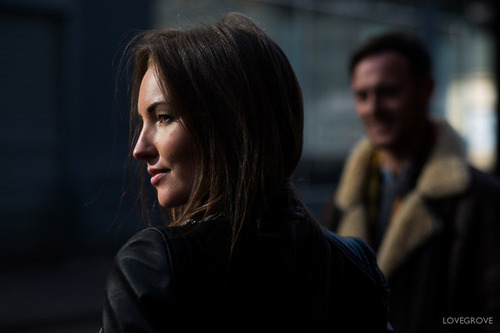 Jake and Jolie are engaged to be married next year and agreed to model for my 1:2 training session with some clients from Scotland. We shot on the streets and in the bars of Bristol. I showed my clients how to find dry shooting locations if it's raining and how to find amazing light no matter what the weather is doing. The day started with flat overcast light and ended with afternoon sunlight. These pictures were all taken using the available light and hand held. I know this new lens and camera from Fuji is hot property right now so I thought I'd show what it can do and how the pictures look when shooting portraits wide open or nearly wide open. To save you wading through lots of images here I've exported a web gallery from Lightroom. Just click on the graphic and you will be transported to the gallery. Some Lightroom templates don't display correctly on Google Chrome browser but Safari, IE and Firefox seem fine. Click on the thumbnails to see the Exif data. I've included it so you can see the aperture set etc. I shot every frame on the Fujifilm X-T1 in manual exposure mode. I used the screen on the back or the big, bright viewfinder to set the framing and exposure of each shot before I pressed the button. This live preview is so much faster than the faff with an SLR of taking a shot, looking at it, adjusting settings etc and taking another one. I end up shooting far less pictures and get many more 'hits' in my output. It's refreshing to have no 'test' shots that are under or over exposed etc…..
See on www.prophotonut.com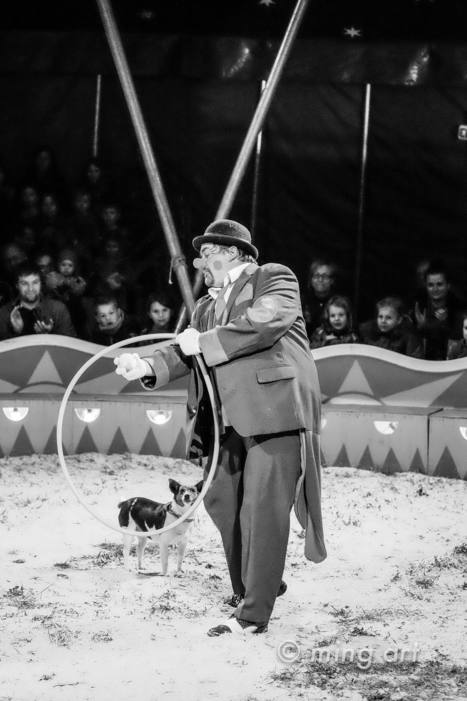 Lamberti has been around in the 7th Generation. "We were always artist, but are not recognized as a cultural institution so not getting support like other cultural institutions," says Zinnecker. Despite the constant worry about the future that he had never thought to stop. "We live to make the circus. Fact is that we can barely make a living." In December a fire has destroyed the entire wardrobe. A tragedy for circus family. "It´s a tough, but also wonderful life" ……
See on mingart.de
…. so you may look at my camera settings and think, 'why such high ISO?' well the answer lays in the story of the day. The shoot was almost cancelled due to the guys car breaking down on route form Liverpool to London that morning… They eventually made it but late into the afternoon, as it was winter the sun left the sky around 4pm so we had to work fast. It was not ideal but these things happen and you have to adapt and work it all out quickly. So thank you Fuji and the nice high ISO… I must say the quality is great even though they were shot as the day entered dusk. I shot everything on the Fujinon 35mm f1.4 lens, its nice and fast for the lowlight and you can get that beautiful bokeh from the wide open lens…..
See on roughly365.wordpress.com