Sample Images
I found a piece of wood on my way back home from work. My idea was to capture one of my very first teapot from Yoshiki Murata's Collection. It s called Mogake Sanban. I sinked the piece of wood into a course of a stream. Using Velvia filmsimulation and set my Fuji X-E2 to long exposure (15 sec)…….
Yoshiki Murata has been a student of Master Toji Ito. In particular Yoshiki is well-known in using the technique called Yohen (changed kiln), Tataki (knocking the surface) and Mogake (burning seaweed). Various Awards like the "Japan Sencha Craft Exhibition" and the famous "Choza Award Ceramic Art Exhibition".
See more pictures on www.mingart.de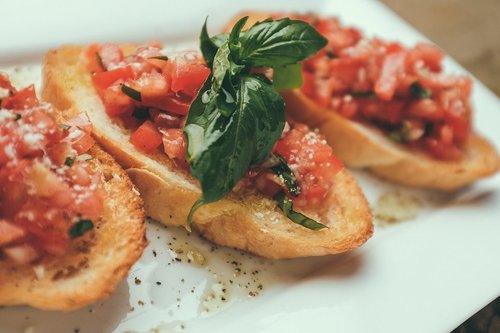 Again, zero experience with paid food photography and Fujifilm X100s as my only workhorse camera. When I was doing my research, I haven't found any real life test of a X100 or a 23(35)mm lens for a food photography, which is now my main motivation why I'm writing this post. Write a blog you wanna read, right? Since the restaurant cooks mainly in italian style, I knew I want honest, rustic&homemade feel to the pictures so for lighting I've used one old Profoto PRO-81 head with a 4ft octa from behind (I've read that that's the easiest way to make food look shiny&moist) with a white foamboard reflector as a front-fill and a raw wood planks as a background. (The restaurant doesn't have any good backgrounds or window light so that's why I went this way)…..
See more pictures on pavels.cz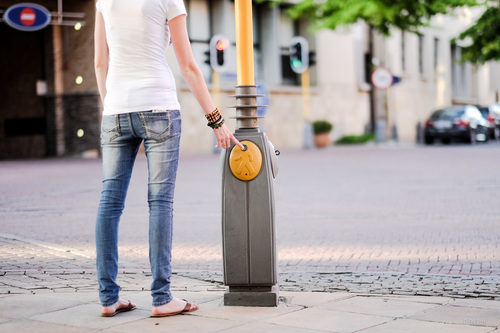 I had this idea to take a portrait of someone walking in a field. A shot like this is nothing new or revolutionary, but it's a bit out of my usual space. I do not have the resources when it comes to acquiring models etc, as it's not really my area of photography. So instead of using my poor wife again for the umpteenth time, I asked my cousin if she would be willing to play model and she was kind enough to agree and get up at 4am to catch the light on location at 5am. Saturday morning came, and after running a little late due to a small miscommunication, the weather was good to us and the sun sat behind the clouds for an hour or two for me to complete my testing of the 56mm……

See more pictures on www.neillsoden.co.za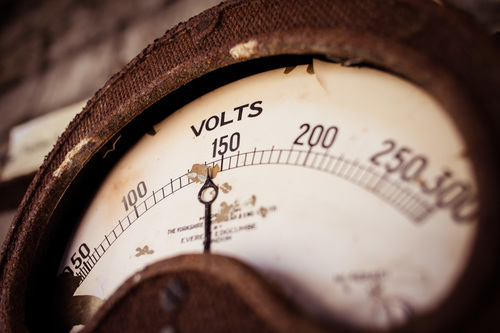 Part of Fuji's original XF lens lineup launched alongside the X-Pro 1, the 18mm pancake prime has a bit of a reputation for being the worst of the bunch. The problem is this reputation really isn't deserved. Sure it's not quite as sharp across the frame as its 35 and 60mm siblings, but it's a very different class of lens. What it offers is a really compact, wide view of the world with a bright f2 maximum aperture and crazy close focusing abilities. It can also produce some surprisingly nice bokeh. I've been shooting the 18mm f2 for several months – in fact it replaced my 18-55mm zoom as I prefer shooting primes and wanted something more compact. So far I've not been disappointed…..
See more pictures on lightpriority.net
Having rented the Fujinon WCL-X100 Wide Conversion Lens for our trip to New York, I thought I would use it for a few long exposures during an afternoon visit to the Dumbo area in Brooklyn. As the sun began to set, I set up the X100S, conversion lens, and a 10 stop ND filter to shoot the Brooklyn and Manhattan bridges. The good thing about the conversion lens is that the filter thread is the same size as the X100S. This meant that I didn't have to buy an additional step up ring to use my ND filter. The bad thing is that you need to tell the camera the lens is mounted to get the right Exif data. Not a huge deal, but I did find myself constantly forgetting to switch this setting on and off during our trip. Aside from that though, I have no complaints about the Wide Conversion Lens…..
See on stephenip.com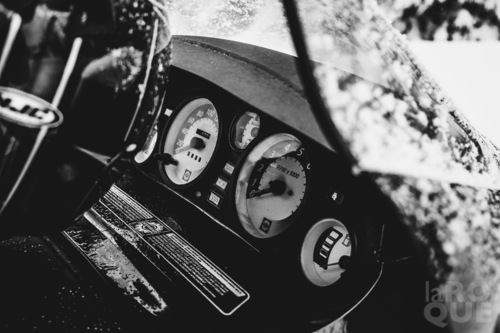 Final Notes
I've been asked several times if the X-T1 is better than the X-Pro1. In certain ways it certainly is. But when you look at the X100S and the X-Pro1… Which one is better? There's no answer to that. What's exciting about Fuji's lineup is that the differentiation doesn't lie in cheaper bodies or artificial tech limitations for the sake of promoting the higher end. Beyond the natural evolution of the products, these are simply different cameras for different needs. There's no good or bad here. The X-T1 is obviously the latest and greatest Fuji has to offer and it shows. After this weekend I'm over the moon about this camera. But the truth is we are absolutely spoiled for choice these days……
See more pictures on www.laroquephoto.com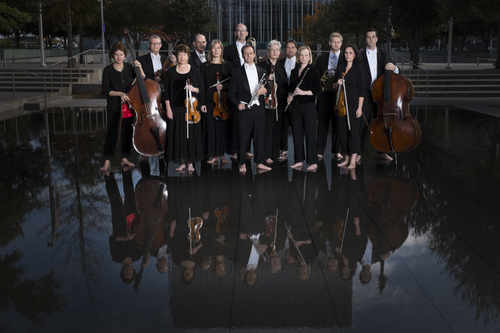 …..so I went into my bag to get my trusty X100S. You see I purchased this little unit specifically for its leaf shutter. In case you aren't aware leaf shutters don't follow the same rules as focal plane shutters, you can use flash to almost an unlimited sync speed based on the camera. Remember that hand held flash units that use High Speed Sync are different than using strobes. HSS pulses the light so that their DSLRs can shoot at 'high shutter speeds.' (which in turn greatly reduces their overall power). I killed the noon day ambient with the X100S by shooting at a shutter speed of 1/2000th of a second at f4.5 ISO 200. Just like that I had the exposure I wanted for the shot. In this case I found that using a 'wrench' instead of a 'hammer' was the right tool for the job. This was my second time using the little Fuji for the DSO and I could not be happier. My other shot can be seen here……
See on www.markkitaoka.com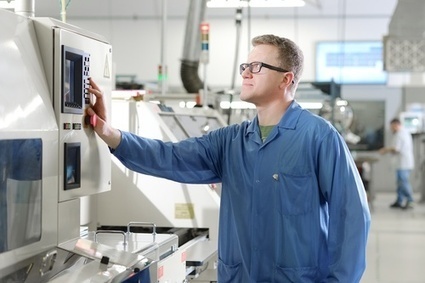 During the workweek you'll find me at Milwaukee Electronics, an outfit that builds circuit boards for all sorts of neat companies around the US. I don't actually build any boards myself, I just monkey wrench website tools for the Screaming Circuits division. The last few years I have been heads down in code, so the photography addiction hobby has definitely been feeding the creative side of my soul! But recently I did get to haul my weekend hobby into my day job! I was asked to capture some commercial style photographs of our Portland operation. A nice challenge and a great opportunity to try a different styles of shooting that I'm very interested in. I did a few test shots around the factory, and to be honest, my confidence was a bit rattled by what I found. This is a very dense industrial shop, with visual clutter amped to 11. Manufacturing efficiency trumps the Hollywood clean room look! Light and lensing would be critical in creating visually interesting shots…..
See more pictures on www.adrielhenderson.com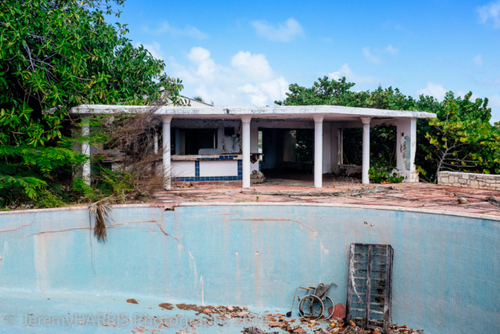 Recently went to Antigua on assignment to shoot the Talisker Whiskey Atlantic Challenge (more on that in another post).  I stayed on the island an extra 5 days to explore, photograph, and relax. Needless to say, it was amazing.  All images created with Fujifilm x100s and X-Pro1……
See more pictures on jeremyharrisphotography.wordpress.com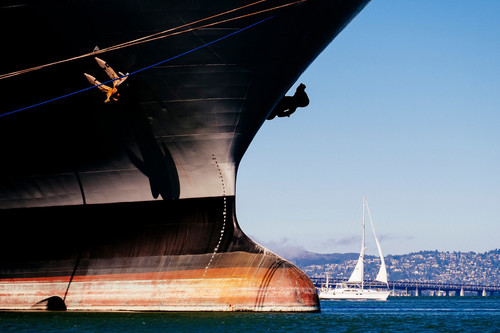 Final Thoughts
If compression and subject isolation are an important part of your compositional needs, and you are invested in the Fuji X system, well…you need this lens. There really isn't much in the way of alternatives.
If you are looking to use this lens for action work at your local soccer game, well…you might need to rethink the X system in general. As I pointed out, it's not the greatest system for moving subject that require fast focusing.
If you are in love with the X system because of it's convenient size, well….this lens is a bit of departure from the super compact form factor of the X bodies. It's pretty big. It balances will with the Really Right Stuff grip, but not great without it.
If you are looking for long lens with great image quality, a pro build, and very functional image stabilization…well, this is it!…..
See on www.thephotofrontier.com