Tips and Tricks
The risks are not those we are told about: no tiger will devour us and it is unlikely that we will be speared by a savage. A "savage" who, by the way, no longer uses a spear, but a "Kalashnikov", a much cleaner and safer method of killing, something else that the consumer society has brought with it. Sometimes the risks come from drinking tea in cups of dubious aspect – to put it elegantly- and of a disquieting color. At other times they come from getting "Holy Water" from the Ganges in the face. But most times, they come from using rusty taxis that have never had a technical inspection as transportation. On this trip I was lucky: I wasn't required to ingest "Prasat" (the sweet food that you get at the temples as the highest blessing of all), nor to share my plate with the workers at the salt mines (it is interesting to see the level of hygiene of crockery at some places in this part of the world). I have decided to draw up a list of potential risk factors for travelers/photographers, all of them undoubtedly of great interest to insurance companies. Their order does not imply a risk hierarchy…..
See on www.nomadxpedition.com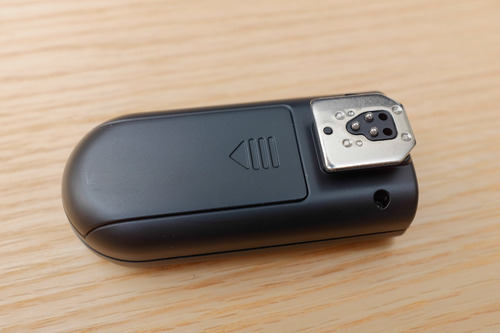 A few months ago, I ditched all my Nikon lenses and my D800, and switched entirely to Fuji X-Pro1 and a Fuji X100S. One of the things that I missed was having a wireless trigger (i used to use PocketWizard Flex TT5/AC3 combo). I bought the Yongnuo 603C having read somewhere that it works with X100S camera, and it indeed worked well. Now, when I tried to do a quick photoshoot for the wife with the X-Pro1, that's when I got frustrated. It would trigger, but it was erratic and would not be synced to the shutter. I was dismayed that I may have wasted my precious $$ on a crap trigger…..
See on idocumentmods.com
Full Frame: these two words put together make lots of photographers happy. Immediately we think of gorgeous image quality, beautiful shallow depth of field, exceptional dynamic range and great low-light performance. But technical specifications aside, what are the real benefits of using a Full Frame camera and what are the reasons to choose one? To begin, let's explain what we mean by a Full Frame camera for those unfamiliar with the term. Full frame terminology refers to the 35mm film that we were used to on most film cameras. A full frame digital sensor matches the same dimensions of a 35mm film frame. As with digital today, back in the days of film there were already different sizes. The 35mm format was the most common, then there was also the medium format and the half frame used by the original Olympus Pen. Without digging into all the film formats available, we can simplify by saying that sensor size is today what film size was back then. When the first digital cameras were released, sensors were smaller than the 35mm format. The first full frame DSLRs were the Contax N and the Canon EOS 1Ds, which were released in 2002. On the "mirrorless" side, the first interchangeable-lens full frame camera came from Leica, the M9…….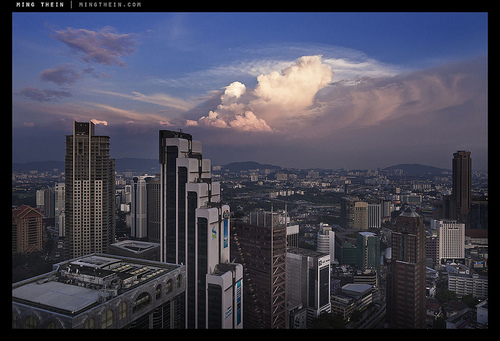 In the previous article, we looked at some of the fundamental principles of landscape photography. Today, we're going to question more of those assumptions and see how those principles apply equally to a very diverse range of subjects. Let's start with what is, on the face of things, a fairly obvious question: At what point does a landscape turn into a cityscape turn into architecture turn into urban reportage/ flaneur photography? If you have an expansive natural scene with one remote house on it, is it still a landscape? I think nobody would argue with you on that one. Two houses? A small town? Maybe it's a question of scale, or visual dominance? What about a physically small scene with predominantly natural elements – that's a landscape, surely. But what if the scene is man-made with merely the inclusion of natural elements? I'm sure a carefully-planned Japanese garden is definitely landscape material. Regardless of the answer, I think we can all agree that the lines become increasingly blurred……
See on blog.mingthein.com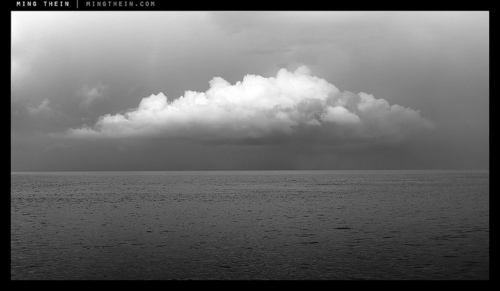 I'll be straight up honest here: I'm not known as a landscape photographer. Far from it, in fact. But that hasn't stopped me from experimenting, and as we all know, experimentation is the key to artistic development and evolution: applying what you learn in one discipline to your others can result in something unique, and vice versa. I think the relationship between landscape, cityscape and architectural photography is pretty obvious. Might I approach a watch or food plating as a landscape in future? Why not! Or treat a landscape as an abstract? Certainly. Let's start – as usual – by throwing the rule book out of the window. Warning: I'm going to make some people very angry here. Forget the rule of thirds, fifths, golden proportion, whatever – if your subject doesn't fit the composition, it doesn't fit. And there's simply no way the rule of thirds can apply universally across multiple aspect ratios; a square will have very different balance properties to a 16:9 cinematic…..
See on blog.mingthein.com
There is a pizza joint in town called The Gourmet Pizza Shoppe who's slogan is "on a pizza?" because they are known for making some completely odd sounding pizzas that people still order and love. That kinda sums up my reaction to hearing the X-E2 had WiFi. On a Fuji? Sony, sure, Panasonic probably, Olympus of course but Fuji? Subtle changes to operation, improved autofocus, and speed were all I really expected from the X-E2. Excited about the 1/180th option on the shutter dial and intrigued by the idea of a second gen of an already fantastic camera I jumped on board. What I didn't consider was a silly low end consumer appealing idea (expressing my own bias here) WiFi. The idea that WiFi had any place in a camera was ridiculous to me. At least the way it's currently implemented by Fuji. Give me live view on my iPad air and let me control the camera remotely and I'm interested. But simple file transfer? Amateur hour……
See on www.fujishooter.com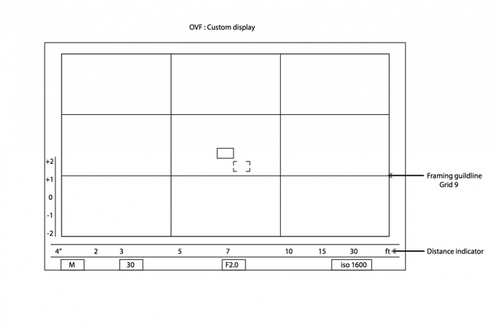 I shoot fujifilm exclusively; I use two X-Pro 1's and a X100s for my wedding work and travels. This set up works for me, however there was a learning curve involved, as the concept of these X-Cameras were different from the D-SLR's that I was used to. The biggest challenge I faced was learning how these cameras acquired focus, I spent hours online seeking relevant information and even more time applying what I read and testing things out. YES, they actually do focus, they just do it differently to my old D700 and a friend's 5D2 I had right next to it for comparison. As a result of the information I gathered and my personal experience over the last 8 months, I decided to put this article together and I hope that fellow X-Photographers out there and those considering buying one of these cameras might find it useful. Like Zack Arias, I believe that the Optical Viewfinder is a big deal on these cameras. The hybrid viewfinder is innovative and each mode serves a purpose, i.e for close ups where the Electronic Viewfinder is the better option. Nevertheless, I find myself using the Optical Viewfinder 90% of the time, I truly love it. The focus on this article will be focusing with these cameras (X-Pro 1 & X100s) with the Optical Viewfinder…….
See on vopoku.com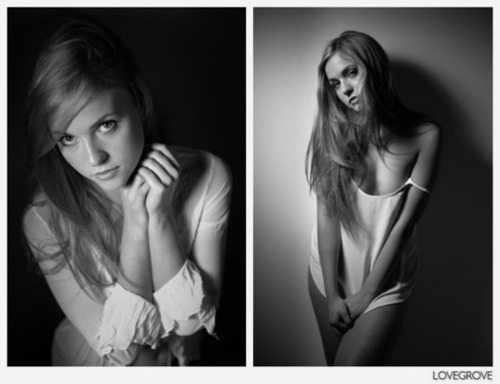 The X-E2 is the same size as the X100s, shares the same sensor, but has a lens mount enabling the use of the growing range of superb lenses made by Fuji and Zeiss. The X-E2 brings a whole host of new features to the ever expanding Fujifilm X system. Some of the features you will love and others you will rarely use. I mainly shoot portraits so I don't expect to be using WiFi or the video functions that much but it's good to know that they are there. I've had the Fujifilm X-E2 for just a couple of weeks but I've already studied the camera and the manual in detail to work out how I'm going to shoot with it. Here are three main ways I have established for shooting portraits with the Fujifilm X-E2 camera. I got caught out at times on the journey to making the camera work for me but where there is a will there is a way. Here are my three set-ups in detail…
See on www.prophotonut.com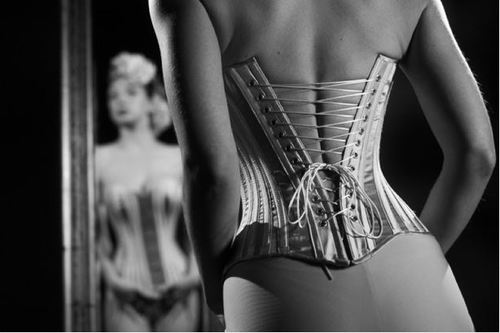 …. when I'm working with the Fujifilm X lenses wide open I use manual focus with the one touch focus lock. I adjust the position of the focus zone using the switches on the back of the camera. I use this system because the lenses are flat field design. That is, the edges of the frame focus at a further distance than the centre of the frame for any given lens focus position making the focus reframe method far less accurate. The great news is, that unlike a dSLR, the peripheral focus zones on the Fuji X cameras are very sensitive and completely useable. One problem though is I have yet to find a way of setting the focus area of the X-E2 to a smaller size. It remains a big rectangle. If you know how I can set a smaller focus zone when I'm using MF mode please leave me a comment. I have no problem with the X-Pro1 so I somehow think that this must be a system bug that will be corrected with a firmware upgrade soon. Fujifilm are very good at providing firmware upgrades on a regular basis……
See more pictures on www.prophotonut.com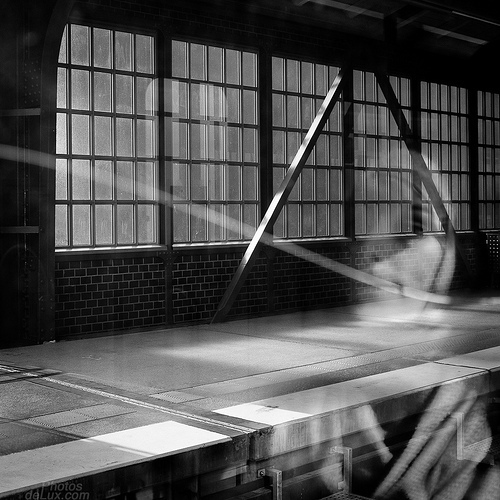 So let me share my "secrets" to getting great B&W results from the Fuji X100S with you. I started my photography with a cheap plastic camera from a grab bag and a roll of B&W film in the 70's. I must have been 5 or 6 years old at that time. I guess that is where my emotional attachment to B&W photography started. But when I switched to mainly digital cameras I shot generally in color. This was in big part due to the fact that I did not like the in camera results that the JPG B&W modes produced. And once the color file ended up on my computer, I often just stuck with color. But since I own the Fuji X100S this has changed! The Fuji X-Cameras create superb color files straight out of the camera. But for the B&W lover in you, Fuji has also created some wonderful B&W filters…..
See on fujixfiles.blogspot.de