Tips and Tricks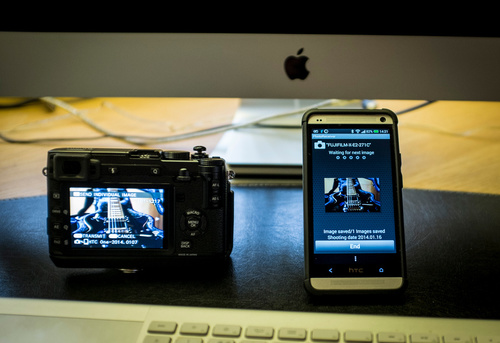 Having just written a 26 page paper on Documentary Photography and the Citizen Reporter I thought it was useful to make a comment here. As most know, it's a hard time for professional photographers these days (not to mention photographic equipment companies). Things have changed since the film era and technology has exploded exponentially. First digital cameras and now we have mobile computers with cameras within, which we commonly know as the smart phone or camera phone. Now, I am not deflating nor condemning the worth of the camera phone, it has tremendous applications and has allowed so many more to discover the joy of photography. But the smart phone has it's limitations. Although manufacturers are feverishly striving to improve the camera quality with every new incarnation, the phone as an imaging device is still lacking. Control and quality are the main failings, but then they are surely offset by size, convenience and speed. The simple fact is that it is hard to even purchase a phone nowadays sans an included camera. Therefore these are devices that are most commonly with us as we go about life. At any given moment we can use our phone to capture a moment, a situation, anything that happens before us. Then, and what the current consumer has come to expect, publish this immediately. Technology has driven us to have expectations. We have less free time and that we have we want to enjoy so everything is at a frenetic pace and through technology we demand speed. We want everything we are used to but we now expect it NOW! …..
See on draigphotography.com
I put together a short tutorial video on processing the Fuji RAW files using ACR, in order to give people a starting point for their own RAW file post processing. PP on X-Trans files is different to other Bayer sensor derived images, so yur existing PP may not get you the desired results from the get-go. This video walks you through the import of the RAW file, and processing using the controls in ACR to get a clean, sharp, well exposed image file in Photoshop/LightRoom……
See on f-sunny.com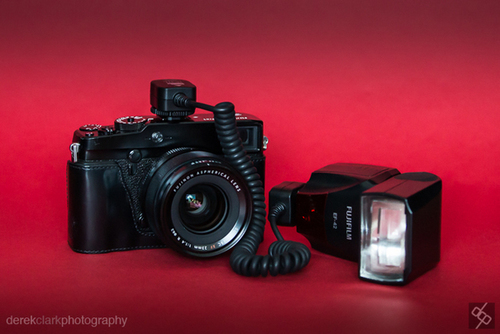 What Is TTL
I'll start part 2 (part 1 is HERE) by describing what TTL actually is. Feel free to skip this part if you already know this. Back in the good old film days a lot of flash guns had a small calculator in the form of a chart or a small disk that rotated. These things basically calculated what setting worked for the Guide Number of the flash you were using. I had a Vivitar 283 back in the early 80′s, which was one of the most popular and reliable guns of it's time. It had a dial built into the hinge of the bounce head (photo left). You set the dial to whatever ASA/Din number your film was (now called ISO) and the dial told you what distance you would cover with the varies apertures. The coloured sections corresponded to a dial on the front of the camera. It all goes a bit hazy after that…it was a long time ago. But I do remember having a cable that plugged into the front of the gun to use it off the camera.Fast forward to today and we have much more sophisticated flashes that talk to the camera and vice versa. The camera takes it's exposure reading through the lens (TTL) and tells the flash the information it needs to know. The flash then works out how much power it needs to put out to achieve a good exposure. The flash gun can also let you know via it's display if the right exposure was obtained……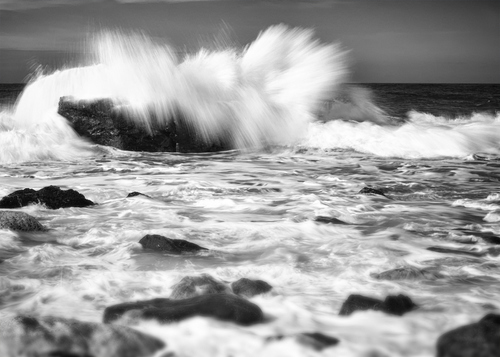 I thought id take a few moments to share my experiences this past weekend in Big Sur/Carmel while shooting with only my x100…..
For anyone interested in my ramblings here you go:
Pros:
I can't stress this enough, x100 is so small and light compared to D700 + 24-40 (16-35) it made everything easier. Taking it to café's, bars, restaurants is unassuming. Carrying it all day with a strap, or even holding it or stuffing it in a fleece pocket is easy. Also I didn't need a separate large camera only bag for the flight. Camera, charger and all accessories fit in my Domke F-5XA bag, which fit in my small carry on bag.
I recently bought the RRS plate, it's awesome, makes the camera feel a bit more solid, I kept it on even when not using tripod.
Used the new 95mb and 45mb / memory cards with no issues, freezes etc. Long exposures didn't take too long to write.
Since I was shooting a lot of landscapes I didn't have many issues with AF, I simply picked my desired spot with the AF grid and then switched to MF and put my ND filters on.
I used a step up ring to use my larger filters, 6 and 10 stop ND filters.
Used a cheap locking screw cable release.
Raw Files are awesome. 2 stops easy to push pull in both directions highlight correction etc.
Cons:
Really wish this camera had face detection, when the girlfriend tried taking shots of me the focus was all over the place, and she has no desire to reposition the AF or do anything else besides "click" and done. Not a huge deal, but still.
There were sometimes the landscape didn't allow for zooming with feet, aka McWay Falls. Would have been nice to zoom.
Battery meter. Didn't realize this issue before, it really goes from full to dead in like 15 shots!? Lucky I brought cheap extras.
Is there a way to get the histogram larger on the back LCD screen during preview mode? When taking long exposures in bright sunlight it was sometimes tough to fully read it.
Weather proofing would have been nice, since the waves were crashing.
Lack of C1, C2 customizing. Can I just save my landscape settings, base ISO, MF etc as one setting? And have another set for hand held shooting, auto ISO etc? That would be awesome. (Love that on the s95.)
See on 500px.com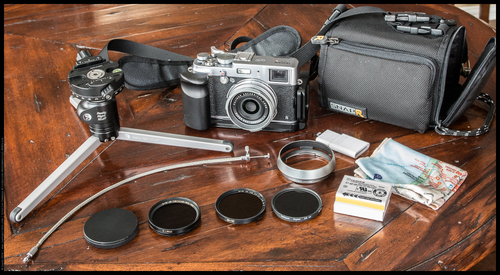 As with most things, the Fuji X100s, while fantastic out of the box, can always use a few bits and pieces to enhance the abilities of the camera to match ones vision. I've had a chance to work with the camera on some trips to China and Germany, so I'm getting more confident and familiar with the camera. I even shot a wedding with it in Germany, and I'm thrilled with the cameras performance. Not so much with mine, I'm not a wedding shooter, but the camera performed flawlessly. The reason for this camera's existence in my world is that I need something small and portable when I don't want to, or its impractical to, drag my main DSLR kit around. So anything I add will have to fit this minimalist theme. Starting from the camera, the very first thing added was a lens hood. I'm too cheap to spring for the genuine Fuji version, so I have an Ebay special, the JJC LH-X100 with the filter adapter (the link is to Amazon, who can now supply for $15 at time of writing). I also bought a couple of spare batteries with the camera, both off brand for $15, a quarter of the price of the genuine article. No issues with them so far……
See on jasonpitcher.com
The reason I put together the first article was to try and provide a solution to a "problem" ; the problem being when using the Optical Viewfinder the auto focus on Fujifilm X-series cameras "is a joke, even when the focus box turns green, nearly half of the shots are out of focus."  Due to this "problem" some users sold their cameras and others shoot exclusively with the Electronic Viewfinder – as its autofocus is "more accurate than that of the Optical Viewfinder's". However, the camera has only one real focus box, so if the autofocus is inaccurate when using the OVF, then it should also be inaccurate when using the EVF. If the focus box is the same in both the OVF and the EVF, then why does the OVF tend to miss the point we focus on? When we look through the viewfinder in OVF mode – this is what we should see by default…..
See on vopoku.com
The risks are not those we are told about: no tiger will devour us and it is unlikely that we will be speared by a savage. A "savage" who, by the way, no longer uses a spear, but a "Kalashnikov", a much cleaner and safer method of killing, something else that the consumer society has brought with it. Sometimes the risks come from drinking tea in cups of dubious aspect – to put it elegantly- and of a disquieting color. At other times they come from getting "Holy Water" from the Ganges in the face. But most times, they come from using rusty taxis that have never had a technical inspection as transportation. On this trip I was lucky: I wasn't required to ingest "Prasat" (the sweet food that you get at the temples as the highest blessing of all), nor to share my plate with the workers at the salt mines (it is interesting to see the level of hygiene of crockery at some places in this part of the world). I have decided to draw up a list of potential risk factors for travelers/photographers, all of them undoubtedly of great interest to insurance companies. Their order does not imply a risk hierarchy…..
See on www.nomadxpedition.com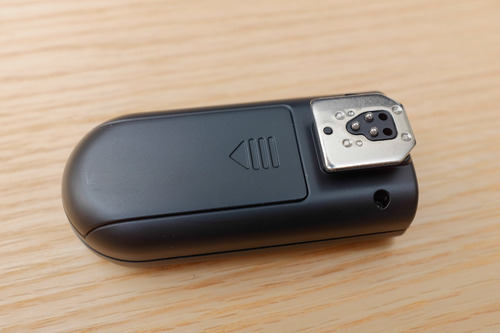 A few months ago, I ditched all my Nikon lenses and my D800, and switched entirely to Fuji X-Pro1 and a Fuji X100S. One of the things that I missed was having a wireless trigger (i used to use PocketWizard Flex TT5/AC3 combo). I bought the Yongnuo 603C having read somewhere that it works with X100S camera, and it indeed worked well. Now, when I tried to do a quick photoshoot for the wife with the X-Pro1, that's when I got frustrated. It would trigger, but it was erratic and would not be synced to the shutter. I was dismayed that I may have wasted my precious $$ on a crap trigger…..
See on idocumentmods.com
Full Frame: these two words put together make lots of photographers happy. Immediately we think of gorgeous image quality, beautiful shallow depth of field, exceptional dynamic range and great low-light performance. But technical specifications aside, what are the real benefits of using a Full Frame camera and what are the reasons to choose one? To begin, let's explain what we mean by a Full Frame camera for those unfamiliar with the term. Full frame terminology refers to the 35mm film that we were used to on most film cameras. A full frame digital sensor matches the same dimensions of a 35mm film frame. As with digital today, back in the days of film there were already different sizes. The 35mm format was the most common, then there was also the medium format and the half frame used by the original Olympus Pen. Without digging into all the film formats available, we can simplify by saying that sensor size is today what film size was back then. When the first digital cameras were released, sensors were smaller than the 35mm format. The first full frame DSLRs were the Contax N and the Canon EOS 1Ds, which were released in 2002. On the "mirrorless" side, the first interchangeable-lens full frame camera came from Leica, the M9…….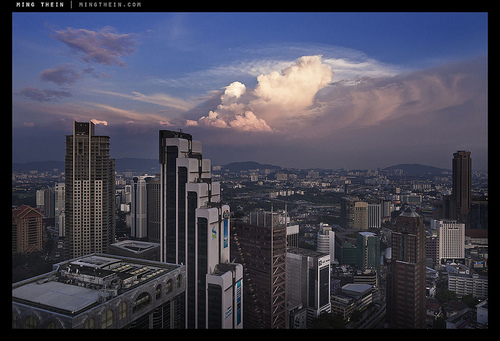 In the previous article, we looked at some of the fundamental principles of landscape photography. Today, we're going to question more of those assumptions and see how those principles apply equally to a very diverse range of subjects. Let's start with what is, on the face of things, a fairly obvious question: At what point does a landscape turn into a cityscape turn into architecture turn into urban reportage/ flaneur photography? If you have an expansive natural scene with one remote house on it, is it still a landscape? I think nobody would argue with you on that one. Two houses? A small town? Maybe it's a question of scale, or visual dominance? What about a physically small scene with predominantly natural elements – that's a landscape, surely. But what if the scene is man-made with merely the inclusion of natural elements? I'm sure a carefully-planned Japanese garden is definitely landscape material. Regardless of the answer, I think we can all agree that the lines become increasingly blurred……
See on blog.mingthein.com